« Simple Justice on Spitzer Exit | Main | Beyond borders, guns and money: A new global elite? »
March 14, 2008
"Name's Oliver, Holden Oliver, just got back from Île Saint-Louis..."
Via Ed. of Blawg Review, and by Hugh MacLeod of gapingvoid.com, below is new non-business calling card for rogues (or roués), cads and philanderers on business travel of all ages with a classical education, or pretending to have one. If any of you guys need the Cliff's Notes on Women in Love, we've got it around here somewhere.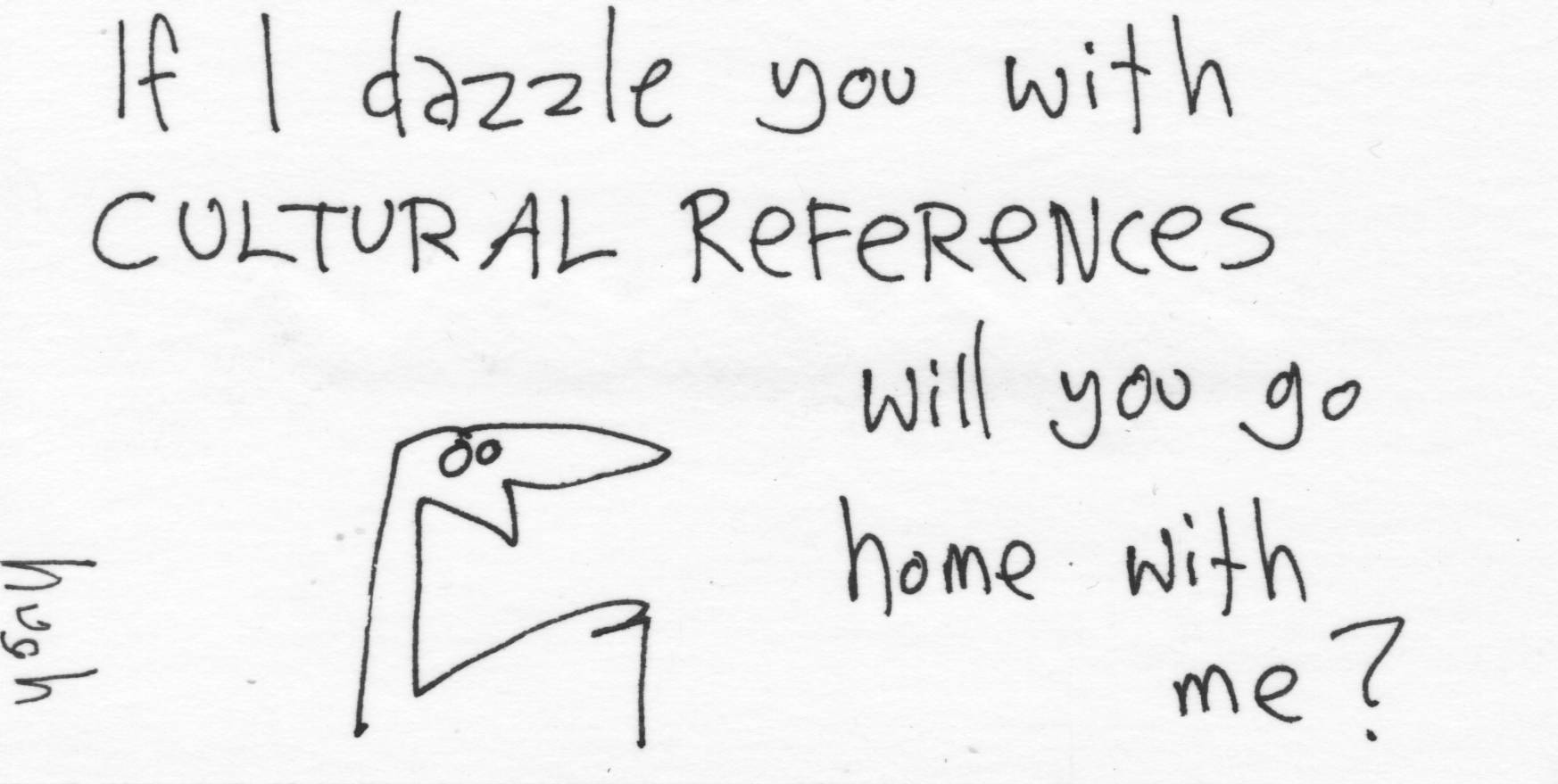 Posted by JD Hull at March 14, 2008 11:59 PM
Comments
This really made me laugh. How come no one ever tried this on me?
Posted by: maryam in marrakech at March 18, 2008 12:02 AM
We would in a heartbeat, Maryam, but you're married.
Posted by: Dan Hull at March 18, 2008 07:54 AM
Post a comment