December 17, 2018
Some of you are familiar with One Night, One Person, the program to help homeless outdoor sleepers on the 30 or so coldest nights a year when hypothermia thresholds are exceeded in certain American and European cities. This is year 5 of One Night, One Person. Cleveland lawyer Peter Friedman and I started it in the winter of 2014-2015.
In short, it's a keep-people-alive initiative for the coldest nights. As an (a) Eagle Scout, (b) Lifelong Camper and (c) All-Weather Philanderer, I assure you that sleeping in cold or the snow is not all that fun. At times, it's not even a choice. Jack London and Hans Christian Andersen wrote enduring stories about death from hypothermia. Happens above freezing temps, too. So consider more than ever (and right now) One Night, One Person.
The Instructions:
You're a Yuppie, professional or other generic dweeb between the ages of 22 and 82. You live in towns like New York City, Philly, Boston, Baltimore, Indianapolis, Cleveland, Wilmington, DC or Chicago. You may live in the suburbs or in a downtown neighborhood of these cities. But if you work during the day in a downtown area of any of them, you and yours will go forth and do this:
1. Pick out and ask a homeless woman or man what articles of warm clothing she or he needs that you already have at home or in storage--thermal gloves, wool scarfs, warm hats and beanies, big sweaters, winter coats, thermal underwear, socks, etc.
2. Ask just one person at a time.
3. Agree on a time to meet (preferably at the same place) later that day or the next day.
4. Find the winter stuff you have at home or in storage.
5. Bring said stuff to the homeless woman or man as agreed.
6. Nine out of ten times, your new friend will be there when you show up. By the way, the most appreciated and popular items are: gloves, warm beanies, socks, scarves, winter coats, big sweaters and blankets. Items that many of seem to have in extra supply.
7. Wait for forecasts of the next super-cold night--and repeat. Resist the urge to "virtue signal." Don't put it on your resume. No need to hold a press conference. No need to even tell a soul. Try it.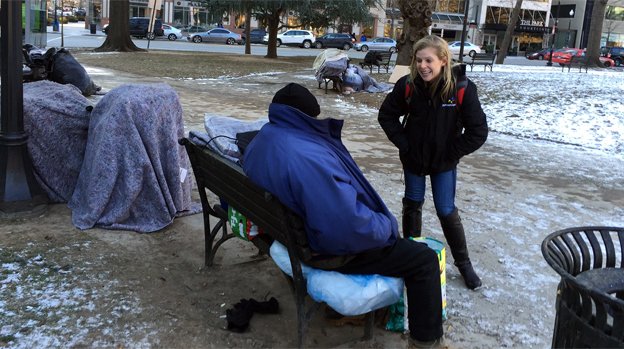 Original post: November 2016
Posted by JD Hull. Permalink | Comments (0)
December 16, 2018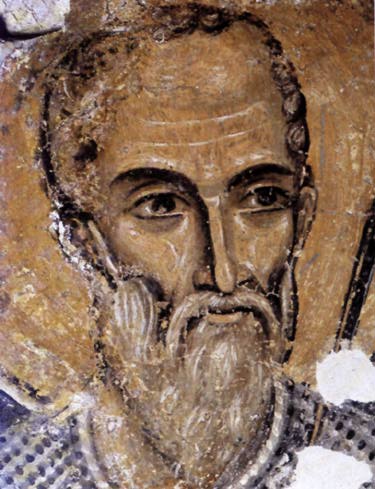 Happy Holidays from What About Paris? Our best wishes for you and yours--and for whatever celebrations or rites you find time for this month. A word about the real Santa, however, is in order, and we are happy to report that the real Santa is not a misty pagan or Druid hangover, as is so often the case with Christmas lore. He is based on a real and really admirable guy. The Bishop of Myra--or Santa Claus to most of the world--lived around 270-345 AD in what is now the Lycian region of Turkey. Both of Nicholas's parents died during an outbreak of the plague, leaving him a great sum of money. This Byzantine trust-fund baby entered the clergy, and became popular for his kindness, generosity, willingness to take on Rome on behalf of Myra, the town he served, and many instances of anonymous and secret gift-giving that his fortune made possible. After he died, the area around Myra became a major pilgrimage center dotted with new churches, including a church named after Nicholas, which is still popular with visitors to this region of Turkey. Anonymous giving, by the way, is the best kind. I like to believe that the life of St. Nicholas was a major inspiration for Magnificent Obsession, the acclaimed 1929 novel by Lloyd C. Douglas, which twice was made into a movie. One theme of Douglas's book is the importance of giving, and other acts of kindness, without wanting or expecting any type of private or public recognition.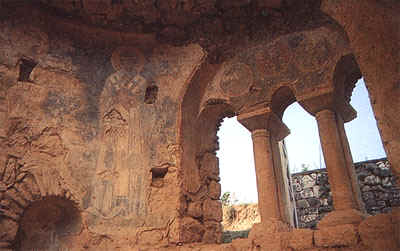 Fresco of St. Nicholas in the Church of St. Nicholas in Demre, Turkey
Posted by JD Hull. Permalink | Comments (0)
December 15, 2018
Neither the tiny rural village of Lindsey nor the surrounding countryside has changed much since 1634, when one side of my family called Holden left there via Ipswich on the River Orwell for Massachusetts and, in time, a new "Groton", named after another small village near Lindsey. Three hundred and eighty-four years later, Lindsey is pastoral, green, mainly un-peopled and fairly remote. No visible overt 21st century commerce. Some farming. No tourists.
St Peter, a rough Anglican church, at one time Catholic, the one my ancestors attended, built in the 1300s, and even older church ruin, St James (1200s), are the only man-made constants. Still a "parish", Lindsey is on the B1115 Hadleigh-to-Bury road.
This is part of East Anglia--coveted, held and loved for so long by the Danes. The region's been victor and victim over and over again. Mainstream tribes from all over Europe battled here for centuries. It is storied. It is still beautiful. Nothing compares to it.
And it is a key "feeder" region in the English migration to America. From 1625 to 1640, Charles I had tried to rule England without calling the Puritan-dominated Parliament. Puritan dissenters, lots of them, lived in the area around Lindsey, and
from here hundreds of families fled across the Atlantic to the new world. The Winthrops, of tiny Groton, would become founders of the State of Massachusetts. But most of the settlers were poor, working families, and they would devote themselves to quiet, prayerful unpersecuted lives, and of work hard to build new communities. Of course, they would never see Suffolk or the valley of the gentle Brett again.

--Simon Knott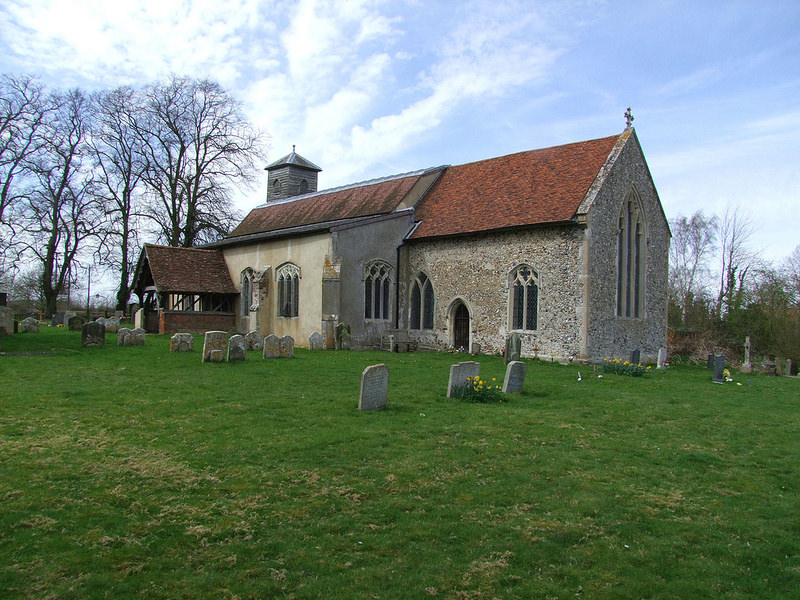 St. Peter in Lindsey
Posted by JD Hull. Permalink | Comments (0)
December 14, 2018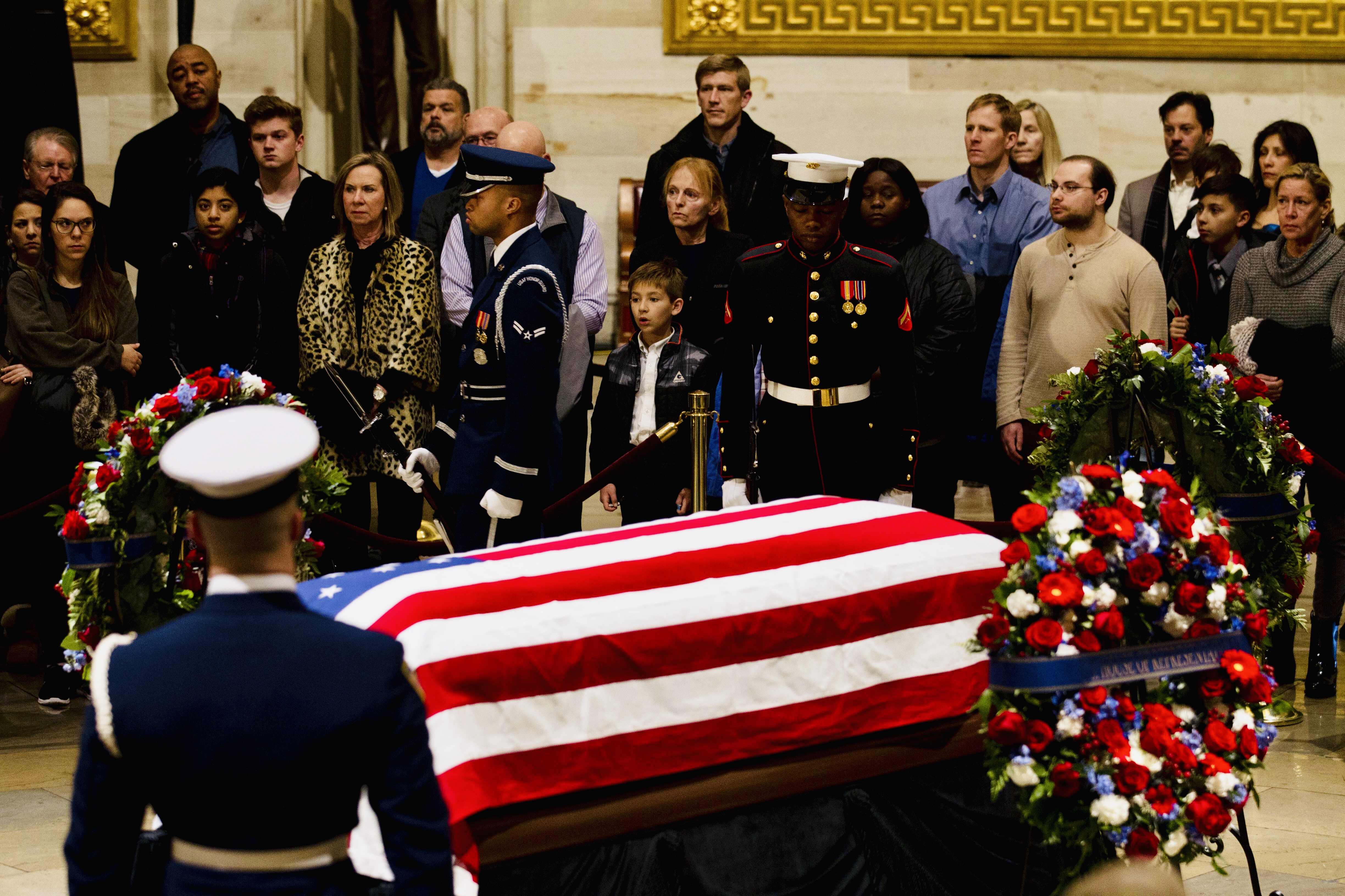 Photo taken maybe about 7:15 am December 5, 2018 in Rotunda. Small group. The last group. Yours truly caught in this shot in far left back row. I left at the end: 7:31. Honor to be there. Photo: Jose Luis Magana/AP
Posted by JD Hull. Permalink | Comments (0)
December 13, 2018
I would walk ten miles on my hands and knees
Ain't no doubt about it baby it's you I aim to please
I'd wrestle with a lion and a grizzly bear
It's my life baby but I don't care
Ain't that tuff enuff
Ain't that tuff enuff
Ain't that tuff enuff
Ain't that tuff enuff
For you baby I would swim the sea
Nothing I'd do for you that's too tuff for me
I'd put out a burning building with a shovel and dirt
And not even worry about getting hurt
Ain't that tuff enuff
Ain't that tuff enuff
Ain't that tuff enuff
Ain't that tuff enuff
I'd work twenty four hours, seven days a week
Just so I could come home and kiss your cheek
I love you in the morning and I love you at noon
I love you in the night and take you to the moon
Ain't that tuff enuff
Ain't that tuff enuff
Ain't that tuff enuff
Ain't that tuff enuff
I'd lay in a pile of burning money that I've earned
And not even worry about getting burned
I'd climb the Empire State Building, fight Muhammad Ali
Just to have you baby close to me
Ain't that tuff enuff
Ain't that tuff enuff
Ain't that tuff enuff
Ain't that tuff enuff
Ain't that tuff enuff
Ain't that tuff enuff
Ain't that tuff enuff
Ain't that tuff enuff
Ain't that tuff enuff
Ain't that tuff enuff
Ain't that tuff enuff
Songwriters: Kim Wilson
Tuff Enuff lyrics © BMG Rights Management

Posted by JD Hull. Permalink | Comments (0)
December 09, 2018
Apud Monasterium de Scone positus est lapis pergrandis in ecclesia Dei, juxta manum altare, concavus quidam ad modum rotundae cathedreaie confectus, in quo future reges loco quasi coronatis.

--14th century English cleric Walter Hemingford
An oblong block of red sandstone known as The Stone of Scone (or Scottish coronation stone) was already ancient and storied when Edward I "captured" it" in 1296 as a spoils of war. Edward took it to Westminster Abbey. There it was fitted into a wooden chair, known as King Edward's Chair. Most subsequent English sovereigns have been crowned on it.
The combative and opinionated Edward, who spent much of his reign taming and subjugating the Scots, and hated them, once referred to the Stone as "a turd".
Seven hundred years after Edward lifted the Stone from the Scots, on July 3, 1996, the British House of Commons finally ordered that the Stone would be returned. It was handed over to Scotland in November of that year at the England-Scotland border and taken to Edinburgh Castle. It will remain in Scotland except for future coronations at Westminster Abbey in London.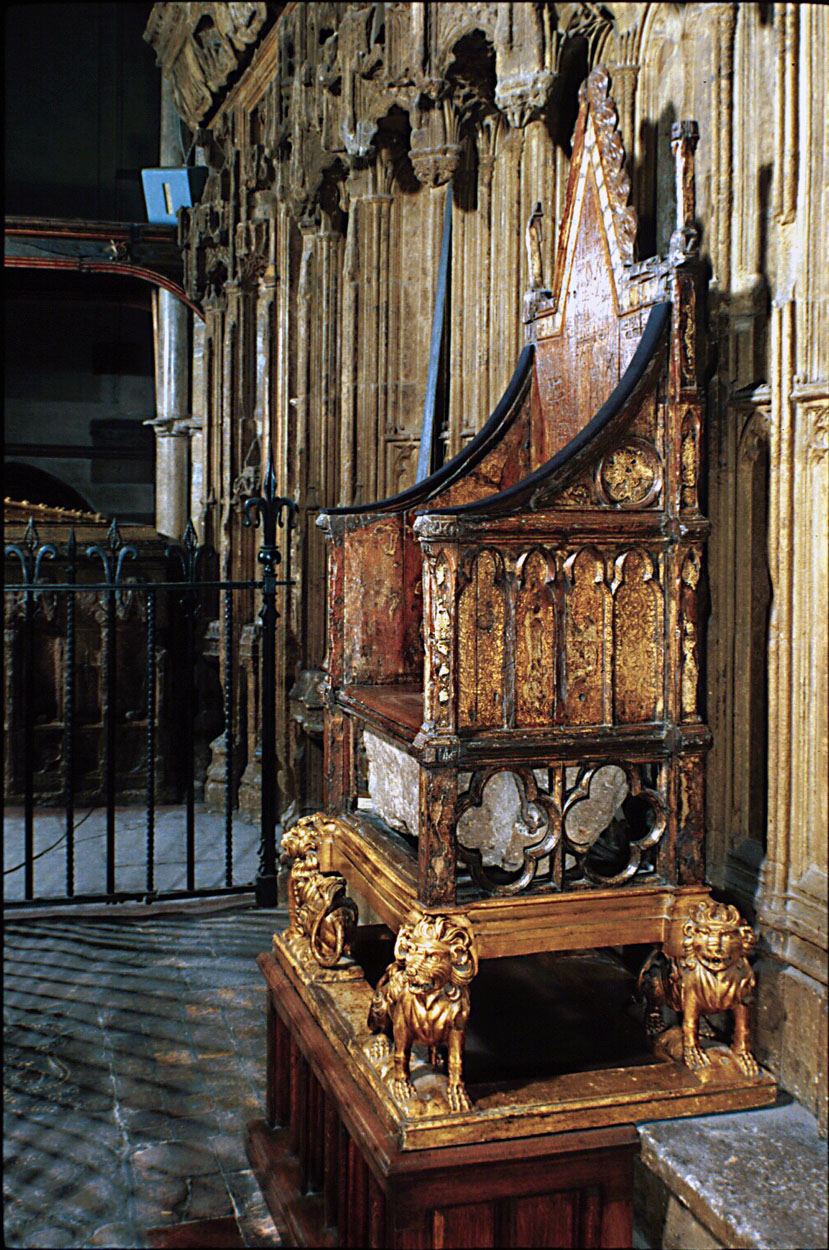 Posted by JD Hull. Permalink | Comments (0)
December 05, 2018
Books are fatal: they are the curse of the human race. Nine-tenths of existing books are nonsense, and the clever books are the refutation of that nonsense.

--Benjamin Disraeli (1804-1881)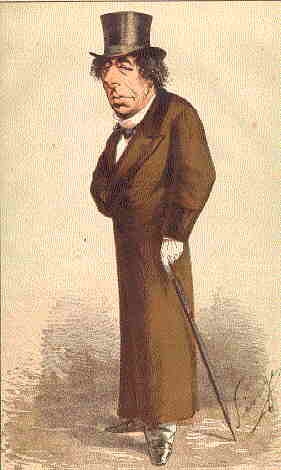 Posted by JD Hull. Permalink | Comments (0)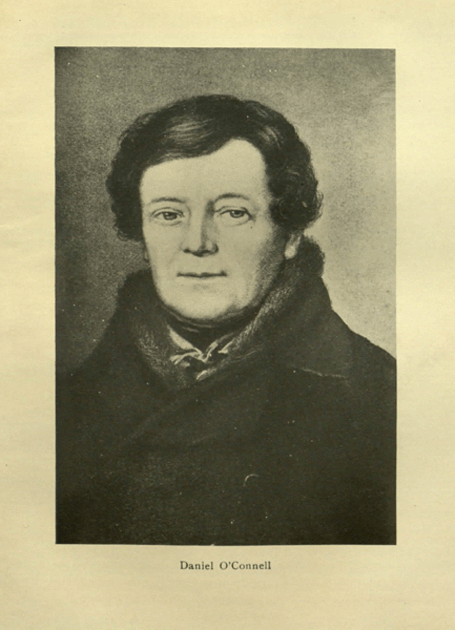 Daniel O'Connell (1775-1847), MP, Lord Mayor of Dublin, "Liberator of Ireland", and trial lawyer's trial lawyer, led a movement that forced the British to pass the Catholic Emancipation Act of 1829, allowing Catholics to become members of the British House of Commons.
He may have done more for Ireland than anyone after him. The English, of course, found him infuriating. O'Connell was at heart a consummate trial lawyer, and by nature both actor and gadfly.
In a set of lectures John L. Stoddard published in 1901, he said of him:
He was a typical Irishman of the best stock--wily, witty, eloquent, emotional and magnetic. His arrival in town was often an occasion for public rejoicing. His clever repartees were passed from lip to lip, until the island shook with laughter.

In court, he sometimes kept the spectators, jury, judge and even the prisoner, alternating between tears and roars of merriment. Celtic to the core, his subtle mind knew every trick peculiar to the Irish character, and he divined instinctively the shrewdest subterfuges of a shifty witness.
Posted by Holden Oliver (Kitzbühel Desk). Permalink | Comments (0) | TrackBack (835)
December 03, 2018
An objection must be stated concisely in a nonargumentative and nonsuggestive manner.

--from Rule 30(c)(2), Fed. R. Civ. P.
Defending lawyers who testify are bad. And let he or she without sin cast the first stapler. In defending in a deposition, giving speeches and coaching your witness on the record is "bad" because it may be suggestive of the answer the witness should give. We could go on and on and on about this--but we'll just be quiet and let you read it.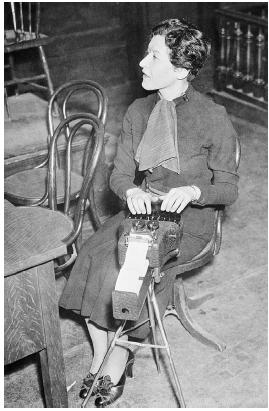 (Does this guy ever shut up?)
Posted by JD Hull. Permalink | Comments (0)
December 02, 2018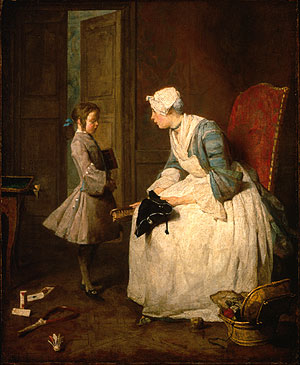 Typed is okay--but handwritten is better. Even if you are not convinced that thank-you notes are noticed and appreciated (they are), pretend that we know more than you (we do), and do it anyway (thank us later). Good stationery. We suggest Crane's on the lower end, or something better, like stationery from Tiffany's, or a Tiffany-style knock-off, on the higher end. A "studio card", maybe. Plain. Simple. Initials on it at most.
Posted by JD Hull. Permalink | Comments (0)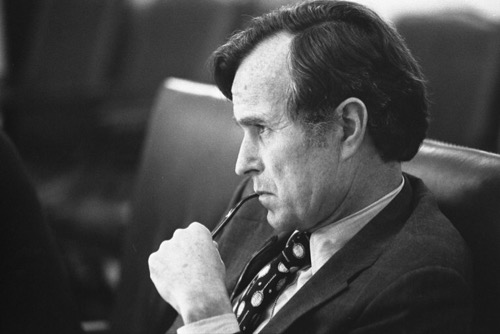 Posted by JD Hull. Permalink | Comments (0)
November 30, 2018
In this photo (circa 1907) he is the boy in middle standing between his dad John and mom Nancy Susan. John Daniel Hull, II. 1900 - 1988. My grandfather--and always a class act. I spent most of his last 15 or so Thanksgivings with him in Missouri with just him & my grandmother Alene, who died at 102. J. Dan had quiet energy, poise & quality. Elegant. Amazingly accomplished. Author, educator, Kennedy administration mainstay. Cosmos Club. Ozark boy who wanted to go to Yale and more. He did it all.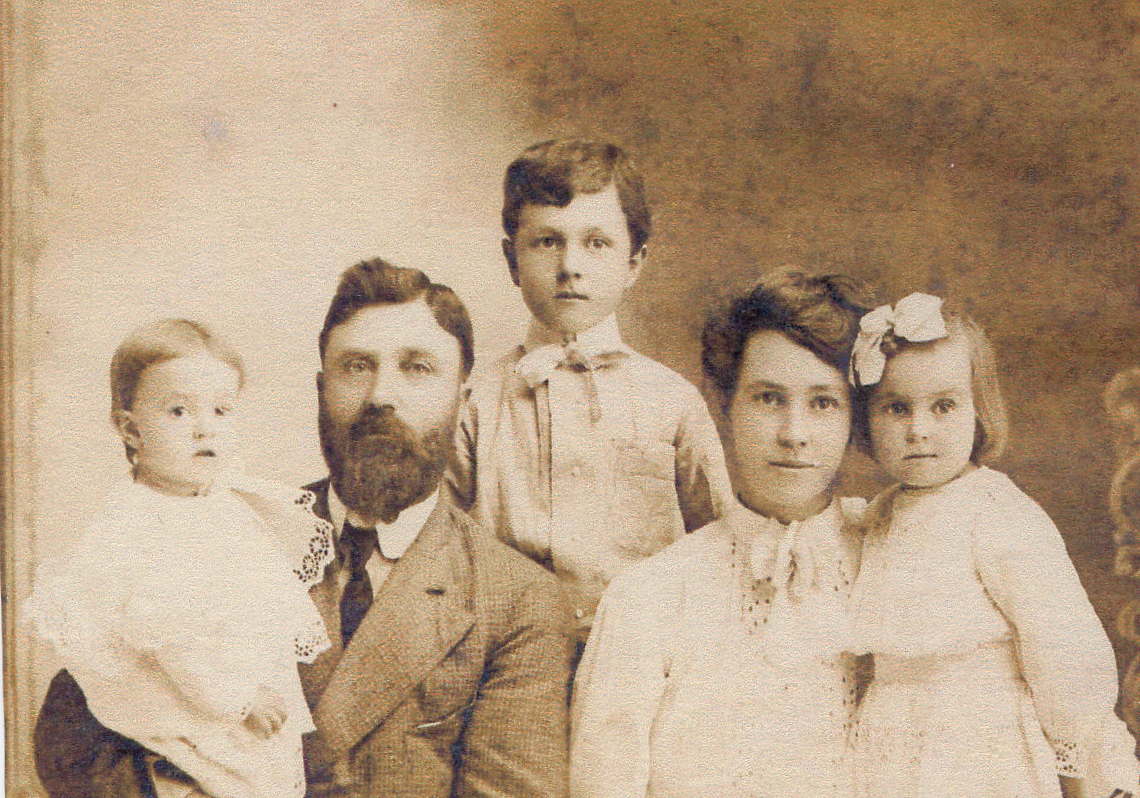 John Daniel Hull and Family. Mountain Grove, Missouri, about 1907.

Posted by JD Hull. Permalink | Comments (0)
November 29, 2018
Rule 8 is Think Like the Client--Help Control Costs. The 2006 Explanatory Note for Rule 8--we reluctantly decided that an Advisory Committee Notes regime was a bit grandiose--begins this way:
Ask an associate lawyer or paralegal what a "profit" is. You will get two kinds of answers. Both answers are "correct" but neither of them helps anyone in your firm think like the client. The answers will be something like this. (1) "A profit is money remaining after deducting costs from receipts." This is the correct young transactional/tax lawyer answer. Or (2) "it's money left over at the end of the hunt." This is the correct fire-breathing young litigator answer.

The right answer?

A profit is a reward for being efficient. And until a lawyer, paralegal or staffer gets that, she or he will never know how a client--or a law firm partner--thinks.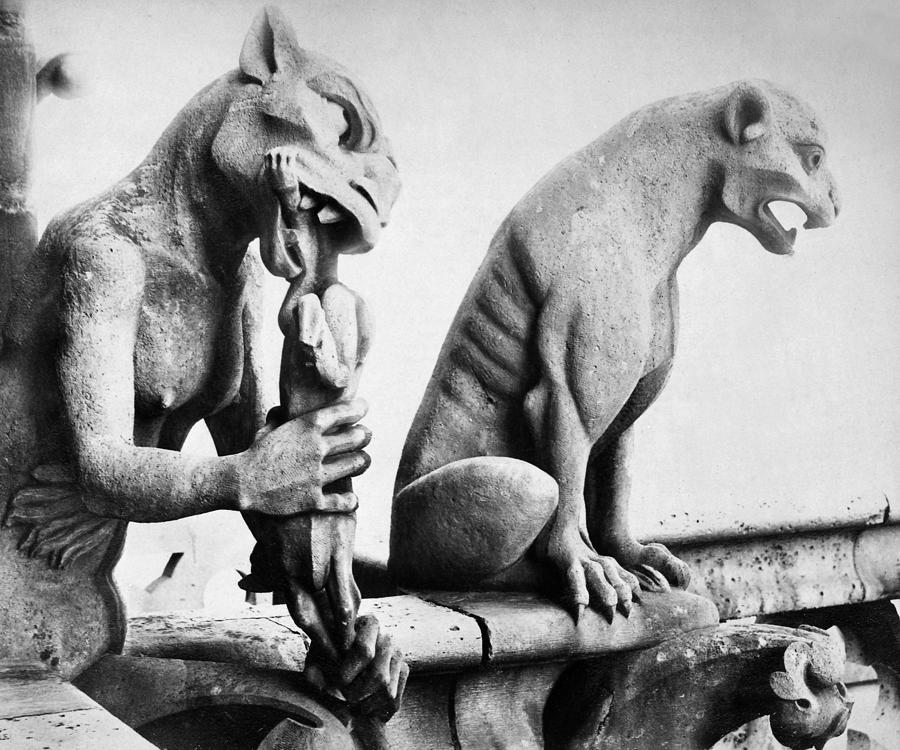 Posted by JD Hull. Permalink | Comments (0)
November 27, 2018
You can't wait for inspiration. You have to go after it with a club.

--Jack London (1876-1916)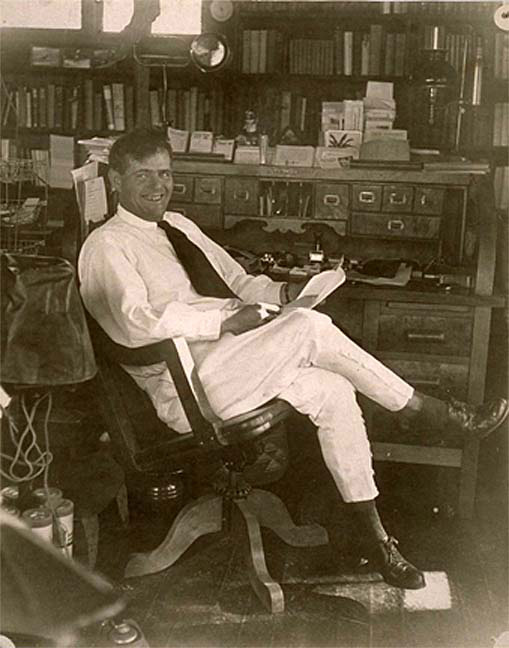 Posted by JD Hull. Permalink | Comments (0)
What do members of Congress really do, anyway?
What have they done traditionally? True, staffs are bigger now--but much of life on The Last Plantation is the same as 50 years ago. What values, if any, are shared by those on work in Capitol Hill?
The Brookings Institution first published "The Congressman: His Work as He Sees It" by Charles L. Clapp in 1963 (507 pages, Anchor). Congressional fellow, policy wonk and former Capitol Hill aide, Clapp was one of the first Washington "old hands" to study and write about the way a legislator actually thinks and works--as opposed to "how Congress works" generally--in the American Congress.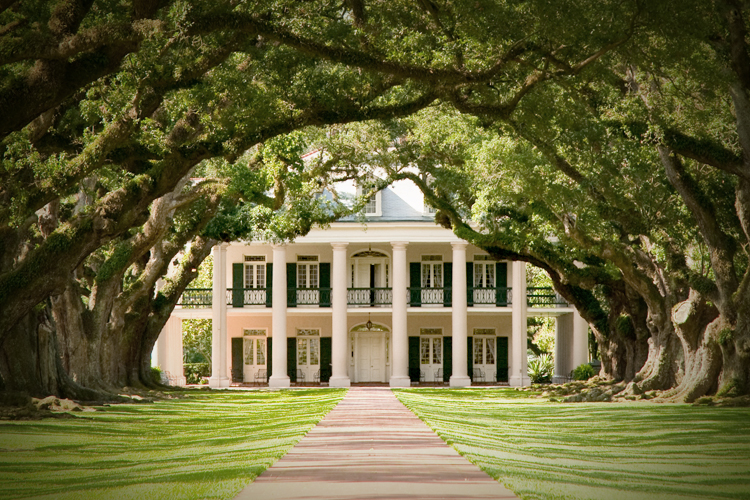 Posted by JD Hull. Permalink | Comments (1)
Over-Communicate: Bombard, Copy Confirm. It's from our annoying but dead-on accurate 12 Rules. And it's short.
Rule Five: "Over-Communicate": Bombard, Copy and Confirm

I am indebted to Jay Foonberg for the inspiration for Rule 5--both "bombarding" and the idea of keeping clients continuously informed. Nearly all of my better thoughts about practice management are influenced by Foonberg. The notion of "bombarding" clients with paper and information does have obvious exceptions. For instance, you work with a GC who trusts you and wants you to leave her alone. She doesn't want you to copy her on every transmittal letter or e-mail. Fair enough. Just be 100% sure you know what she wants and doesn't want. But aside from that, this is a "can't miss" rule--and I am amazed that many good lawyers express surprise that my firm informs the client of everything at each step of the way, and copies our clients on everything.
Again, our eternal debt to Jay Foonberg, who had a birthday this week, for this rule. We just changed the words a bit. Happy Birthday to the first lawyer we know to sit down and think about how clients think.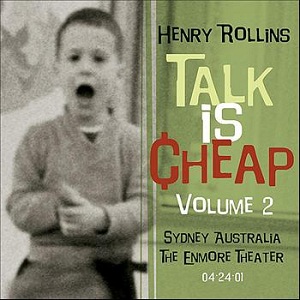 Over-Communicate--but keep it short and don't spazz it up.
Posted by JD Hull. Permalink | Comments (0)
November 26, 2018
He who makes a beast of himself gets rid of the pain of being a man.

--Samuel Johnson, 1709-1784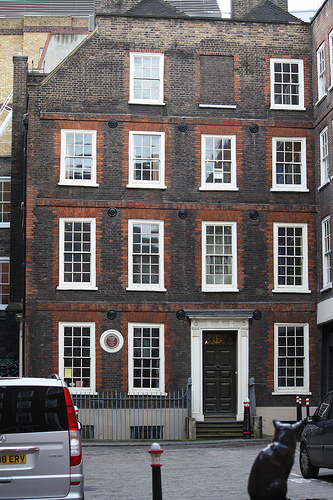 North of Fleet Street: 17 Gough Square. Built 1700.
Posted by JD Hull. Permalink | Comments (0)
Trials are always about people.
Even high-stakes business v. business cases before federal trial courts or arbitrations panels abroad will lead your staff to an American Legion hall, a local official, a fire chief, or a beat reporter for a small newspaper.
Before you schedule a deposition, do some informal investigation. Next time a new case begins, resist rushing into written discovery and depositions. Step back from the discovery routine--you'll get into that bubble soon enough--and learn a few things on your own.
This is not a new idea. Over 20 years ago, James McElhaney, a gifted lawyer, writer and teacher of trial tactics, and the ABA Litigation Section, first published McElhaney's Trial Notebook, now in its fourth edition. Discovery, McElhaney noted, is a good way to learn what a witness will say, or to bind a party or witness to a particular version of the facts. But, he continued, it is also "a very inefficient way to get information."
Let us add to that:
Most of the formal discovery you see is worse than inefficient. It is often unimaginative, cookie-cutter, straight-up lazy, wasteful, client-unfriendly and a hopelessly dumb-ass way to learn much of the background information, and many of the facts, that will frame and flesh out your case. This is especially true of depositions, and (for that matter) any other live sworn testimony. If you really don't have to "wing it", don't.
So, hey, think a bit on your own. Prepare--but do that differently.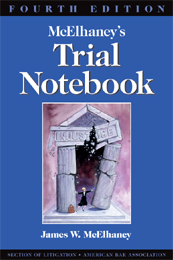 Posted by JD Hull. Permalink | Comments (0)
November 25, 2018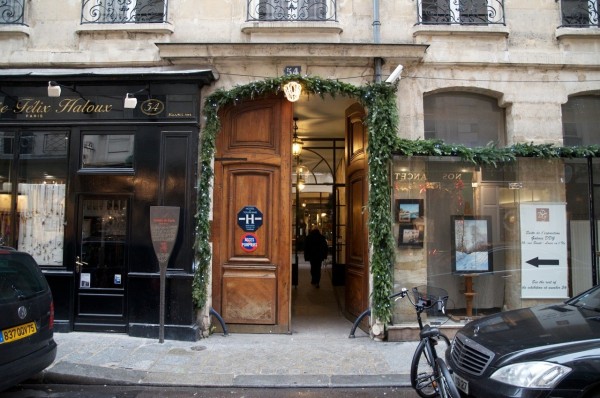 Hotel du Jeu de Paume, 54 Rue Saint-Louis en l'Île, 75004 Paris
Posted by JD Hull. Permalink | Comments (0)
I am irritated by my own writing. I am like a violinist whose ear is true, but whose fingers refuse to reproduce precisely the sound he hears within.

--Gustave Flaubert (1821-1880)
Posted by JD Hull. Permalink | Comments (0)
November 24, 2018
Caravaggio's The Cardsharps (c. 1594)

Posted by Holden Oliver (Kitzbühel Desk). Permalink | Comments (0)
November 23, 2018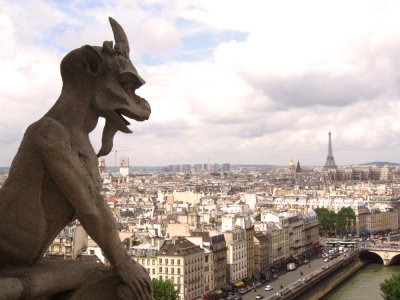 When you work, you are marketing. You are constantly sending the customer small but powerful ads. Rule Six comes from our hopelessly arrogant and deeply infuriating but consistently right, practical, and world-famous 12 Rules of Client Service.
Posted by Holden Oliver (Kitzbühel Desk). Permalink | Comments (0)
November 22, 2018
For what else can I do, a lame old man, but sing hymns to the gods?*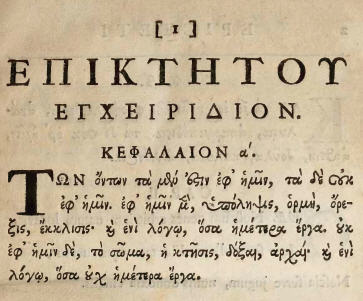 *Epictetus used gods, Zeus and God interchangeably.
Posted by JD Hull. Permalink | Comments (0)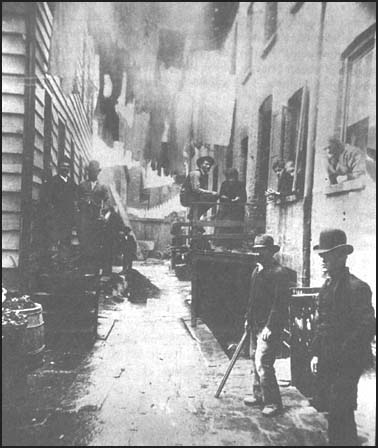 Jacob Riis photo of Bandits' Roost (1890)
Old neighborhoods, like old people, have strong personalities. And they are feisty as Hell.
The above photograph of an alley in Hell's Kitchen, then in its second century, was taken long before the midtown Manhattan neighborhood got cute and trendy again. The work, images and outcry of Jacob Riis were famous at the time. So was this photograph.
But Hell's Kitchen actually started out cute and even pastoral. Three hundred years ago there were farms. Then came suburbs, and it was not really a "bad" neighborhood until around the time of the Civil War. Movies and novels maybe over-covered that second 150 years. Hell's Kitchen kept changing but stayed famous: from Irish and German immigrant sub-city to gangland neighborhood to actors' quarter to, these days, more of a yuppie heaven.
People feared the second round of "cute"--the gentrification of recent years--would destroy it. It didn't. It's still authentic in pulse and atmosphere. A few (not many) old families could afford to stay. Real estate brokers years ago came up with the new labels of Clinton and "Midtown West"--but those did not work. They could never replace the real name, the one that no one can even trace.
Yeah, older neighborhoods, like older people, have personalities--and they are feisty as Hell.
Personally, I think of the area as smaller and more compact than most descriptions. For me, it does not start until just north of the Lincoln Tunnel at 40th and then goes up to 57th Street. Its width, of course: West of 8th all the way to the Hudson. Yet it always seems worlds away from Times Square, right next door, and Midtown East.
If you are in Manhattan some weekend, stroll around there on a Sunday morning early, when it groans, complains and even growls like its old self. You will not head east. You won't even think about leaving Hell's Kitchen for a while. Too seductive. The uneasy mixes of Irish, German, Italian, and Everyone Else that dominated it--especially in the last 150 years--left certain imprints and energies. You can still feel and hear them in the stone of the buildings and street.
Posted by JD Hull. Permalink | Comments (0)
November 21, 2018
Tomorrow, November 22, marks the 55th anniversary of President Kennedy's assassination in downtown Dallas, Texas. He was 46 years old. If Kennedy had lived, and were alive today, he would be 101--not a completely inconceivable age for him to have attained given the longevity of some on his mother Rose's side. Below is my favorite photograph of him, likely taken in late 1942. He'd have been 25.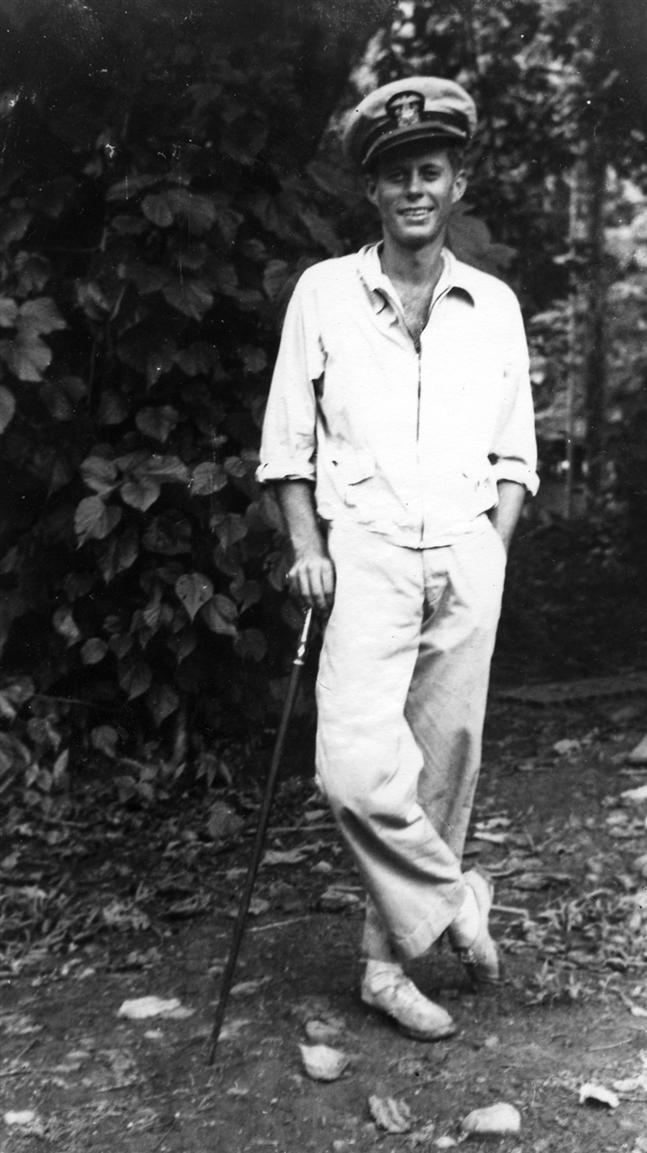 A stick in me hand and a tear in me eye
A doleful damsel I heard cry,
Johnny I hardly knew ye.

--from "Johnny, I Hardly Knew Ye", a popular Irish anti-war song written in early 1800s.
Posted by JD Hull. Permalink | Comments (0)
No passion in the world is equal to the passion to alter someone else's draft.

--H.G. Wells (1866-1946)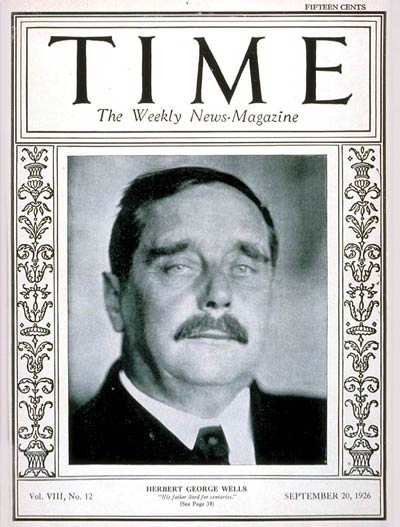 Posted by JD Hull. Permalink | Comments (0)
November 20, 2018
Half the people you meet live from one day to the next in a state of such fear and uncertainty that about half the time they doubt their own sanity. Their boats are rocking so badly that all they want to do is get level long enough to think straight and avoid the next nightmare.

--HST, Fear and Loathing: On the Campaign Trail '72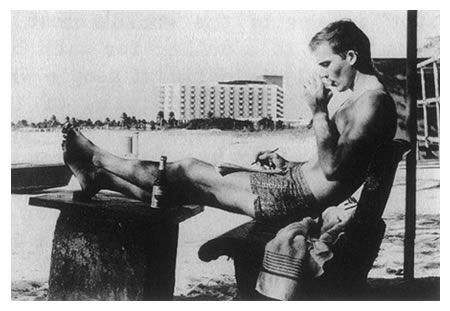 Posted by JD Hull. Permalink | Comments (0)
A man with his belly full of the classics is an enemy of the human race.
— Henry Miller, Tropic of Cancer (1934)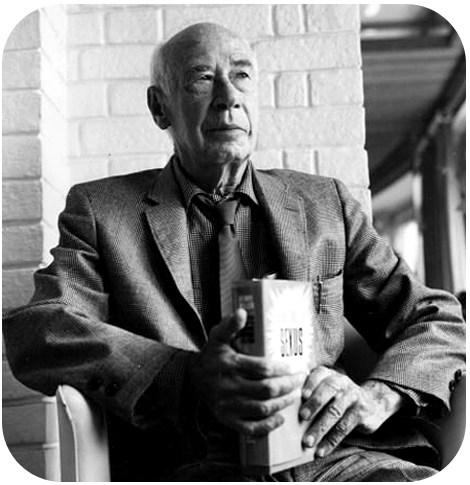 Posted by JD Hull. Permalink | Comments (0)
November 19, 2018
Out of the quarrel with others we make rhetoric; out of the quarrel with ourselves we make poetry.

--W.B. Yeats (1865–1939)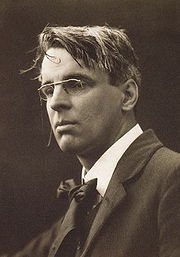 Posted by JD Hull. Permalink | Comments (0)
November 18, 2018
Yes, I am a Jew, and when the ancestors of the right honorable gentleman were brutal savages in an unknown island, mine were priests in the temple of Solomon.

--Benjamin Disraeli (1804-1881), Parliament, 1835.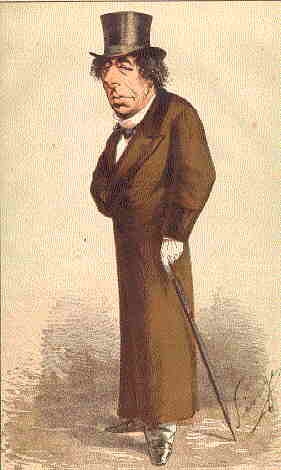 Posted by Holden Oliver (Kitzbühel Desk). Permalink | Comments (0)