September 02, 2015
Starting yesterday, until the day after Labor Day, What About Clients/Paris? will be known as It's Not About the Lawyers, Teacups. Why? As most of our seven or eight regular readers we've picked up since our launch 10 years ago already know, we think there is currently an alarmingly big (and sad) emphasis on (1) lawyer comfort, (2) lawyer self-esteem and (3) lawyer mental health. Which tells us that the wrong humans have been entering law school for some time now. "Nice, smart" kids? They make really shitty lawyers. You need a lot more to be a happy and effective lawyer.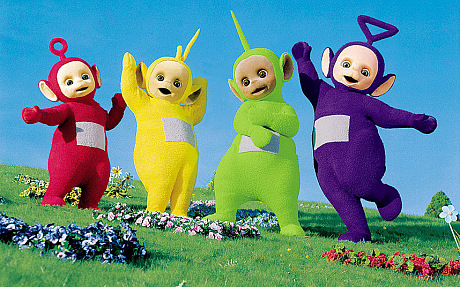 Posted by JD Hull. Permalink | Comments (0)
September 01, 2015
O God, I could be bounded in a nutshell, and count myself a king of infinite space.

- Hamlet Act 2, Scene 2.
El Aleph is a story by Argentina's hands-down dean of letters Jorges Luis Borges first published in 1945 and revised from time to time through 1974. It is the most amazing short story I've ever read. I and two other--and far more gifted--Indian Hill (Ohio) High School classmates read El Aleph in Spanish in 1970 with Mr. Fogle in our "Spanish V" class. In the story The Aleph is a point in space that subsumes all other points in space and shows you all that is occurring in the Universe at once. Is that far-in or what?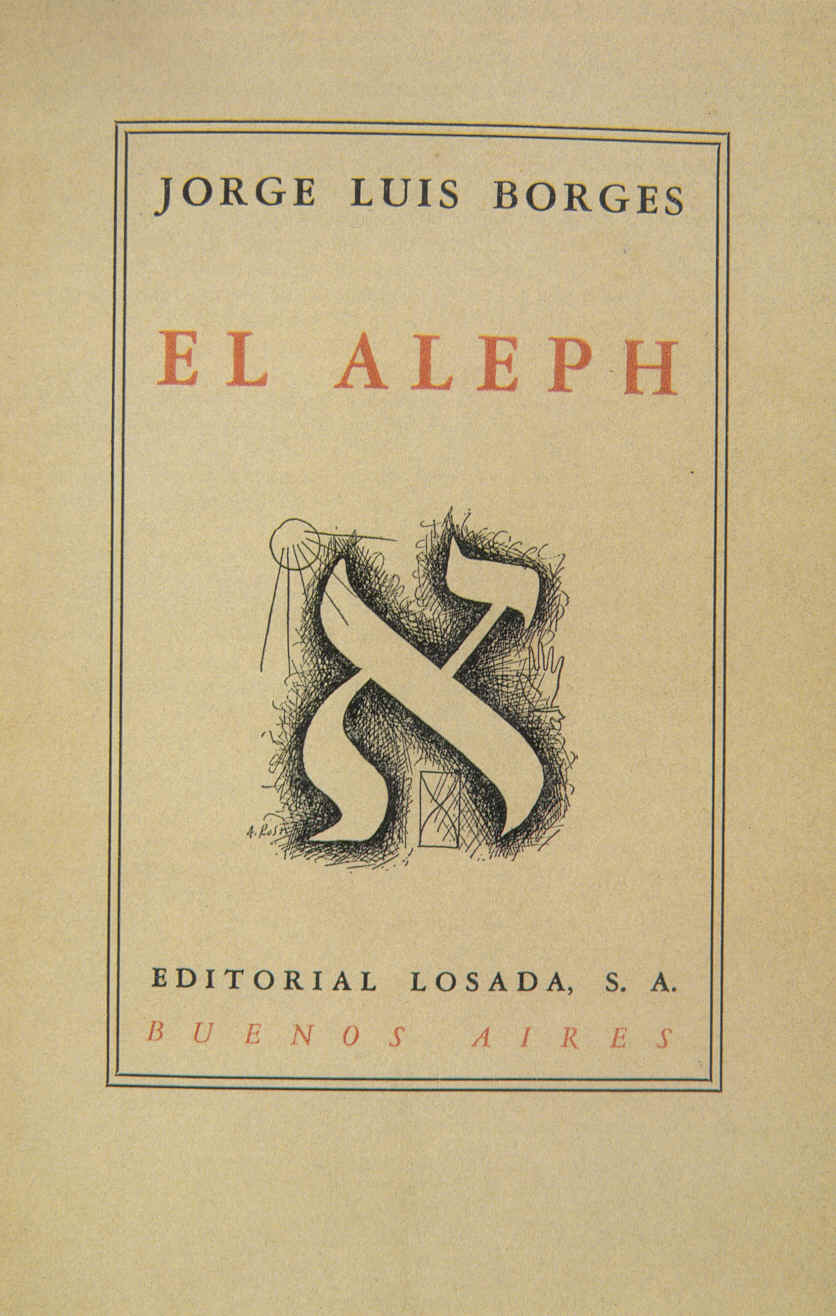 "Este palacio es fábrica de los dioses, pensé primeramente. Exploré los inhabitados recintos y corregí: Los dioses que lo edificaron han muerto. Noté sus peculiaridades y dije: Los dioses que lo edificaron estaban locos. Lo djie, bien lo sé, con una incomprensible reprobación que era casi un remordimiento, con más horror intelectual que miedo sensible."

Posted by JD Hull. Permalink | Comments (0)
Full-blown HBR-approved Slackoisie empire-building alert. Either the Harvard Business Review is desperate for copy or has gone around the bend a little. There is a Center for WorkLife Law? Yes, it's true, at Hastings Law. As you may recall, student-driven rumblings about law firm culture hatched it last year. So are law clients opting for lazier, less ambitious, more Mommy-centric, nicer and Mr. Rogers-esque lawyers, some who have left BigLaw? No, trust us, notwithstanding what a recent HBR article says, that's not true. But do read "Law Firms' Grueling Hours Are Turning Defectors into Competitors" by Joan C. Williams, Hastings Law School professor and also a founding director of the Center of WorkLife Law.
Williams' article cites an extensive study/call-to-arms--also co-authored by Williams--which discusses a number of newer law firm models that are arguably more culture-friendly to practicing lawyers. Interesting and certainly worth a read. The study, too, is beautifully written. The problem: not one of these new law firms models discussed in the Hastings study is designed with higher-end, medium or even mom-and-pop clients primarily in mind. Not one. The models are about the care and feeding of law students about to enter the market and established lawyers. The models are not really about clients. I would like to make lawyering for great clients easier, too. But it's just not about the lawyers, Teacups.
So a simple reminder to future and/or newbie law clients that sophisticated users of legal services already know. Ready? Law is (1) high-pressure and (2) high-hours. Don't engage lawyers who haven't been steeped in both.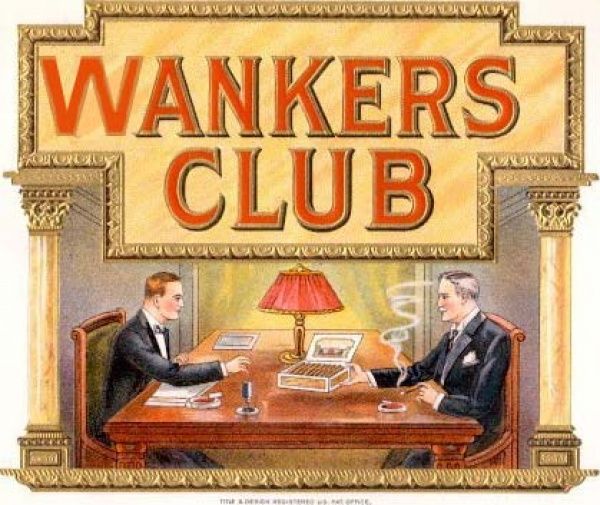 Welcome HBR to the Club.
Posted by JD Hull. Permalink | Comments (0)
August 31, 2015
From Fear and Loathing on the Campaign Trail '72:
What happened, according to Chitty, was that "the Boohoo reached up from the track and got hold of Muskie's pants-leg waving an empty martini glass through the bars around the caboose platform with his other hand and screaming: 'Get your lying ass back inside and make me another drink, you worthless old fart!"

"It was really embarrassing," Chitty told me later on the phone. "The Boohoo kept reaching up and grabbing Muskie's legs, yelling for more gin...Muskie tried to ignore him, but the Boohoo kept after him and after a while it got so bad that even Rubin backed off."

"The Boohoo," of course, was the same vicious drunkard who had terrorized the Muskie train all the way from Palm Beach, and he was still wearing a press badge that said "Hunter S. Thompson - Rolling Stone."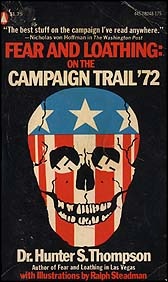 Posted by JD Hull. Permalink | Comments (0)
August 29, 2015
"As far as I am concerned, associates do not require privacy unless they are on the commode."

--Partner Emeritus commenting to More Bad News For Biglaw Associates? by David Lat at Above the Law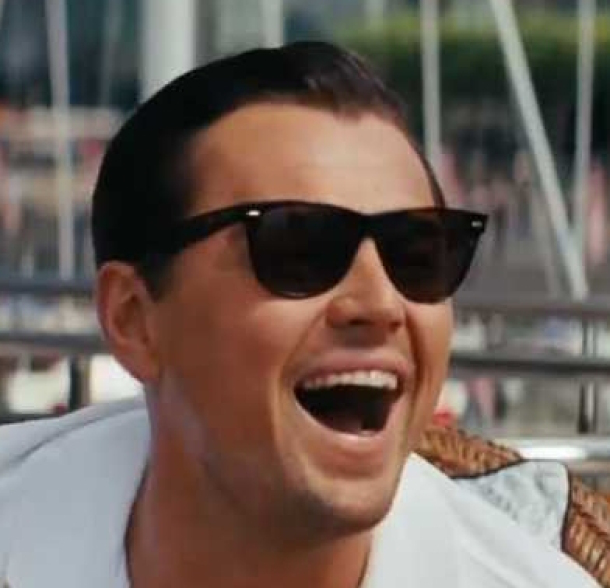 Photo taken in August 1986 believed to be PE.
Posted by JD Hull. Permalink | Comments (0)
August 28, 2015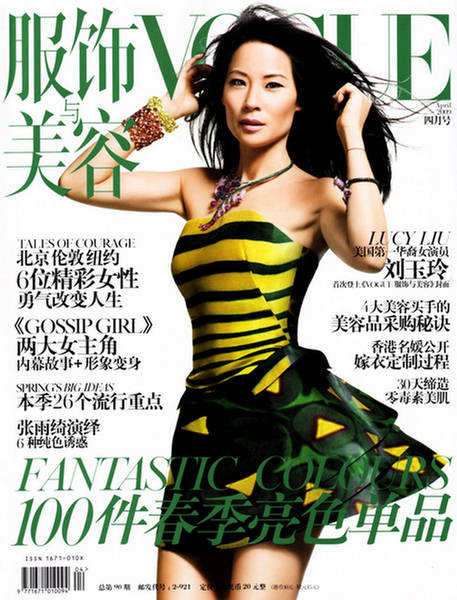 Lucy Liu Vogue China April 2009

Posted by JD Hull. Permalink | Comments (0)
If you do, visit Double Bridge Publishing. Double Bridge uses crowdsourcing to get unpublished books critiqued, edited, cover-designed, published, marketed and distributed.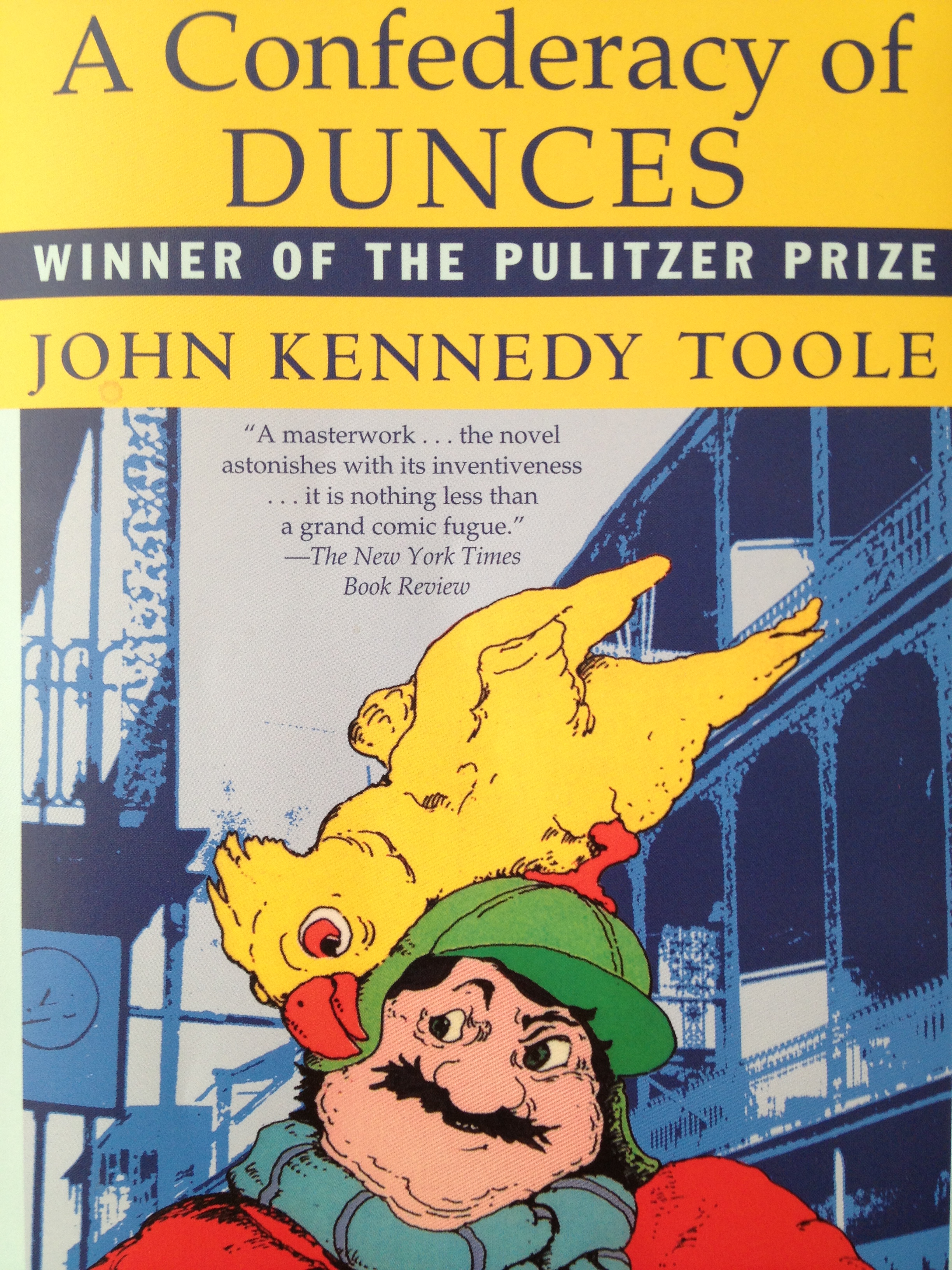 Posted by JD Hull. Permalink | Comments (0)
This morning Harris Moure's Grace Yang writes about geographic limits in non-compete contracts with employees working in China.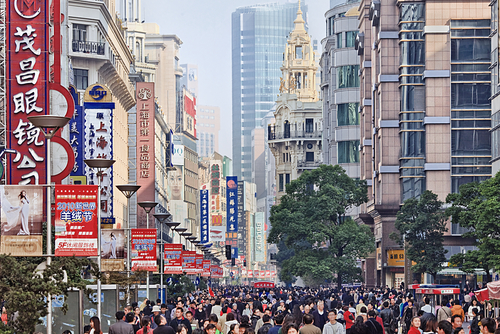 Posted by JD Hull. Permalink | Comments (0)
August 27, 2015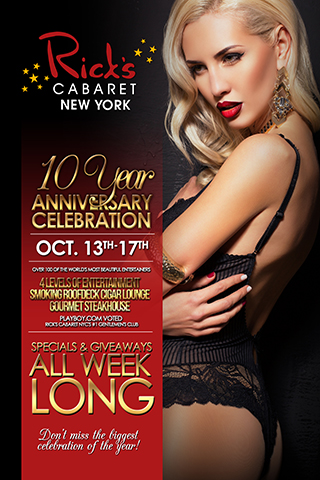 Posted by JD Hull. Permalink | Comments (0)
To three older but well-regarded GOP Hill pols, at least, John Kasich is an attractive candidate for president. He's smart, energetic, proven and the governor of a key state for Rs. Has both federal and state chops and very low "jerkness" scores. See "Kasich earning high praise from current and former senators" in yesterday's Washington Examiner, a right-leaning but sane newcomer in Washington, D.C. political journalism. Excerpts:
If elderly current and former senators could pick the Grand Old Party's next presidential nominee, Ohio Gov. John Kasich might have already walked away victorious. For the second time in as many days, the governor has gained the endorsement of a prominent septuagenarian, another Republican politician turned lobbyist.

Former New York Sen. Alfonse D'Amato, 78, endorsed Kasich on Wednesday, following the endorsement his Republican colleague, former Senate Majority Leader Trent Lott of Mississippi, 73, made on Tuesday. In a statement released by Kasich's presidential campaign, D'Amato indicated his support hinged on the idea that Kasich remains best capable of winning back the White House.

Republican Sen. Jim Inhofe of Oklahoma, 80, has not bet the house on Kasich just yet, but he came considerably close on Wednesday. "I'm not going to pick one, but the sleeper in the race in my opinion is John Kasich," Inhofe told Fox 25 in Oklahoma City. "While we have several candidates who are governors, and I like them all, but in terms of what he has done in Ohio, I think, has surpassed them all."

The Buckeye State's governor has performed exceedingly well in recent polling. Kasich's job approval rating matched an "all-time high" in a Quinnipiac University poll released on Tuesday. And a survey released by Public Policy Polling, a left-leaning firm, showed Kasich was the only candidate to defeat the Democratic front-runner Hillary Clinton of the 15 Republican candidates tested against her in New Hampshire. Kasich remains tied for seventh place with Kentucky Sen. Rand Paul, and former Arkansas Gov. Mike Huckabee in RealClearPolitics average of national polls.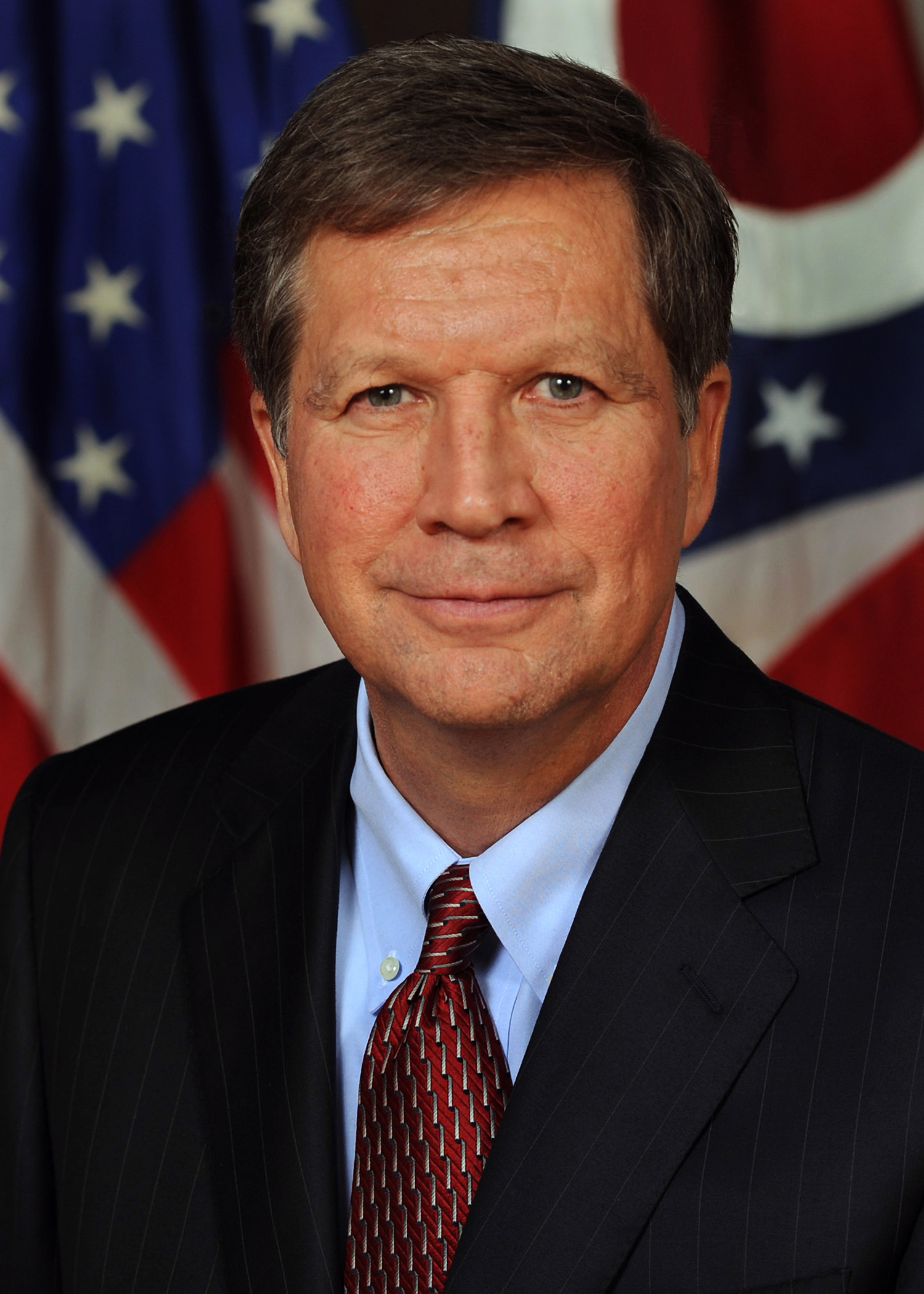 Posted by JD Hull. Permalink | Comments (0)
August 26, 2015
Quality has a yen for resurrection. It endures and repeats. Quality has great legs.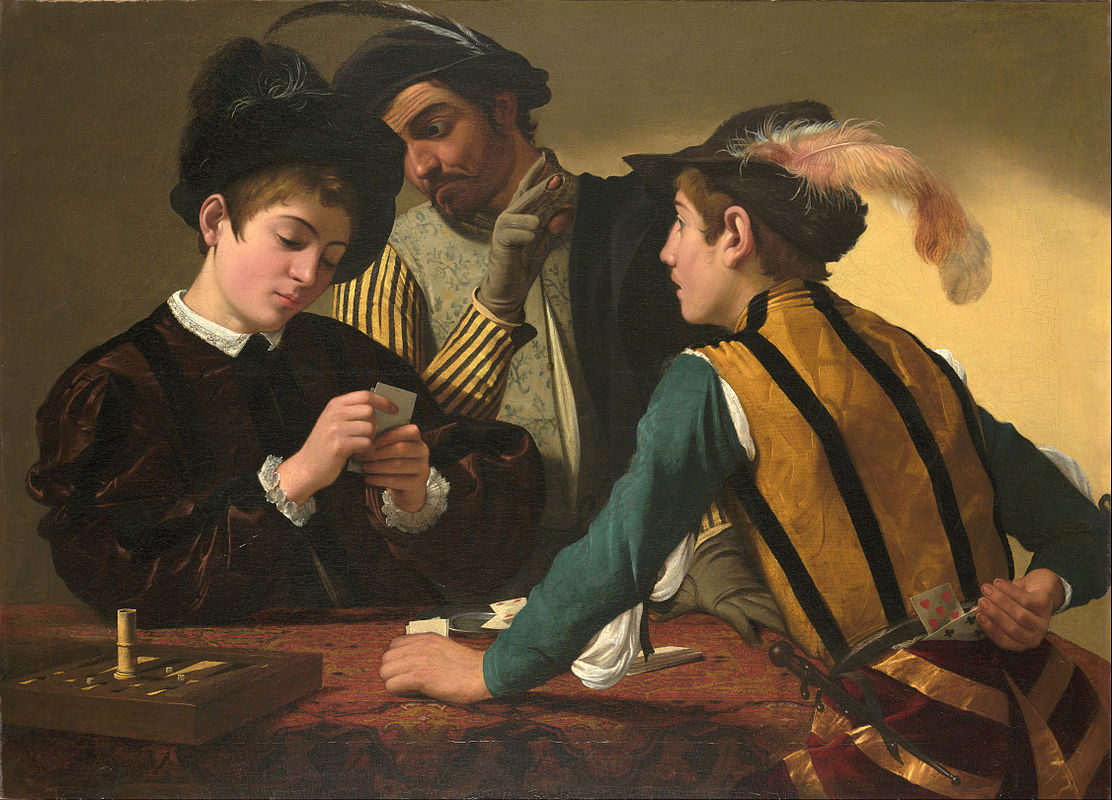 Above: Caravaggio's "The Cardsharps", c. 1594. Oil on canvas, 37" x 52". Kimbell Art Museum, Fort Worth, TX.
Posted by JD Hull. Permalink | Comments (0)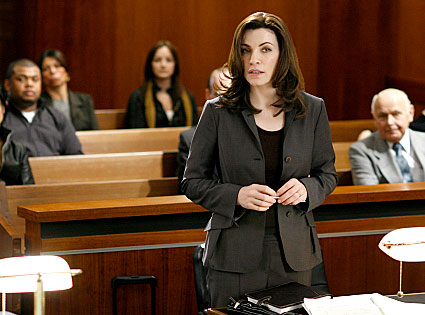 Look, I would rather work with women lawyers than men lawyers because I think women lawyers, for whatever reason, are generally on balance better planners, thinkers and practitioners, and better with clients, than are men. But who gets to be lead counsel in litigation is ultimately determined by both merit and the client.
When are we going to stop treating women lawyers and other female professionals like ne'er-do-wells and screw-ups who need special treatment to succeed? There's actually a discussion out there on why more women are not lead trial counsel. See this August 1 ABA piece entitled "Why aren't more women lead counsel?" The article grows out of a panel this summer at the ABA Annual Meeting, which in turn had grown out of an American Bar Foundation study. The ABF study among other things found that, unsurprisingly, men were disproportionately appearing as lead counsel in civil cases (based on 558 cases in the Illinois Northern federal district) by 76% to 24%. The study's conclusion is below. Brackets and italics are mine. The italics highlight phrases which I think would be insulting in the extreme to talented women in any profession; the implication in the italics is that women lawyers are ne'er-do-wells, screw-ups and/or congenitally handicapped:
Fostering the success of women litigators redounds to the benefit of clients, who obtain top-notch representation in their cases [Huh? Why does it help clients? More choice?]; to law firms, which have made a substantial investment in hiring and training their women litigators; and to women lawyers themselves, who are able to realize their full potential and advance in their careers. We believe it is imperative for all concerned that women are encouraged and supported in their pursuit of a career in the courtroom and the role of lead counsel at trial.

We hope that this study will heighten awareness about the existence of significant gender disparities in the ranks of lead trial lawyers. We want to spur a dialogue that will result in concrete and effective actions to increase the numbers of women lead trial counsel. These recommended best practices will help women litigators develop their skills and obtain the same opportunities for leadership roles and success in the courtroom as their male colleagues.
Me personally? And professionally? Look, I would rather work with women lawyers generally than with male lawyers because I think women lawyers, for whatever reason, are generally on balance better planners, thinkers and practitioners, and better with clients, than are men. They tend to write better. Much better with deadlines, frankly. They're feisty. Many are as mean as snakes. But who gets to be lead counsel in litigation is ultimately determined by both merit and the client.
For trial work both women and men should be lead counsel (or first chair) if (a) they deserve it based on skills and (b) clients want it. Plenty of women certainly do deserve to be lead counsel based on merit. Lots. They are legion. Are there stats on this? Of course not. Qualitatively, can we say there is currently as much female as there is male first-chair talent? Actually some kind of parity in terms of skill? Are they roughly equal in numbers? It's a hard thing to measure but, no. Probably not.
Litigation is still way overpriced, insane, male-oriented, overly-testosterone-driven and inefficient; I've no numbers (if you do, show me) but my sense is that women over the past two or three decades in private practice, and certainly in larger firms, have had the good sense to chose transactional work and more efficient forms of litigation (e.g., administrative, regulatory, ADR) than state and federal trial court forums where machismo, sporadic irrationality and other forms of male insanity are well-tolerated whether these modalities are working or not. That may change. I see women choosing both conventional trial and appellate work more and more, and getting as good at it as male lawyers or even better. In the meantime, we can assume that no one will be insane enough to suggest that the imbalance between male and female lead counsel be rectified (read: contrived) by a quota system. Right?
More important is the problem of women who want and deserve on the basis of merit to be lead counsel--but really are thwarted or held back by gender-bias. What then? It's a tough question. Here's the tough answer. Right or wrong, clients--not notions of political correctness and private enterprise-side affirmative action--should drive who serves as lead counsel. Law firms are already under tremendous pressures to embrace mediocrity and settle for something less than clients want and deserve. Firms are under no obligation to force clients to "evolve" so that women in litigation are first chairs--even when they merit lead counsel spots on defense or plaintiff teams in the finest litigation shops. Nor should they be. Granted, it's not a fair answer. But it's a client's call.
The ABA article--which makes some good points about former women prosecutors going to law firms before silly notions of "parity" creep into it and the wheels fall off--is here:
If women want to be trial lawyers, the best place to have first-chair opportunities may be with federal prosecutors, according to a recent ABA study. But considering that many assistant U.S. attorneys eventually join big firms as partners, some wonder why there are few women at big law firms leading trials.

"Most male litigators who serve as federal prosecutors, they get their tickets punched. There's no absence of female lead prosecutors, and they also get gobbled up by big firms. But what happens to them, and why aren't they serving as lead counsel?" asked Ruben Castillo, chief judge of the Northern District of Illinois U.S. district court.

Castillo spoke on a Saturday panel at the ABA Annual Meeting—"Women as Lead Counsel at Trial: What You Can Do to Take the Lead," sponsored by the ABA's Commission on Women in the Profession—that discussed the lack of women serving as lead counsel. He noted that the event had very few men in the audience.
Posted by JD Hull. Permalink | Comments (1)
August 25, 2015
Rule 8 is Think Like the Client--Help Control Costs. The 2006 Explanatory Note for Rule 8--we reluctantly decided that an Advisory Committee Notes regime was a bit grandiose--begins this way:
Ask an associate lawyer or paralegal what a "profit" is. You will get two kinds of answers. Both answers are "correct" but neither of them helps anyone in your firm think like the client. The answers will be something like this. (1) "A profit is money remaining after deducting costs from receipts." This is the correct young transactional/tax lawyer answer. Or (2) "it's money left over at the end of the hunt." This is the correct fire-breathing young litigator answer.

The right answer?

A profit is a reward for being efficient. And until a lawyer, paralegal or staffer gets that, she or he will never know how a client--or a law firm partner--thinks.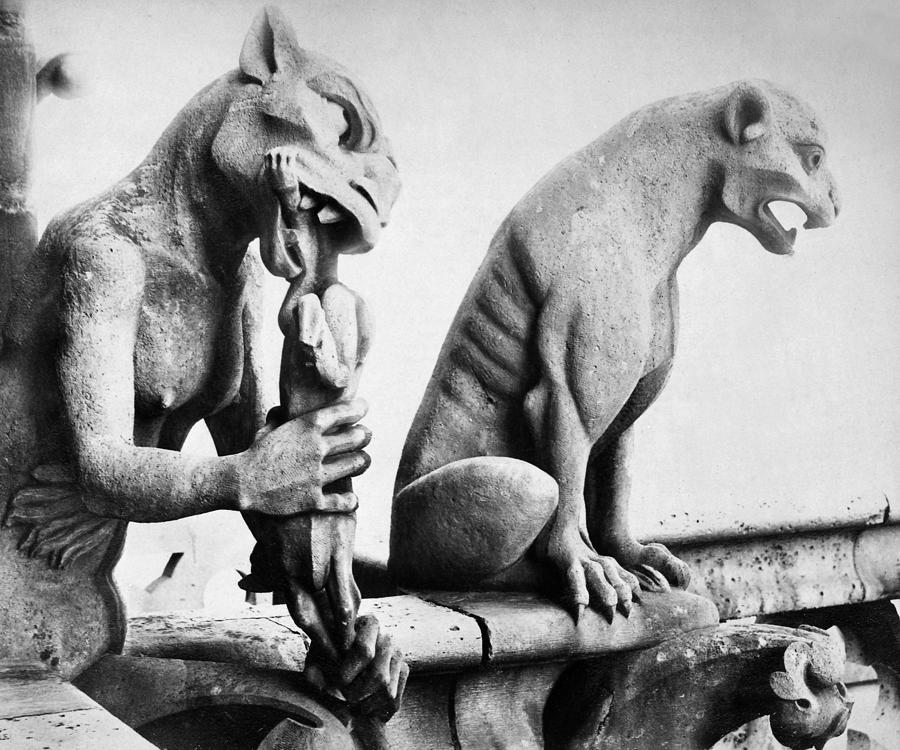 Posted by JD Hull. Permalink | Comments (0)
August 23, 2015
Posted by JD Hull. Permalink | Comments (0)
August 22, 2015
Sorry. But I thought Ronald Reagan was a type of rare alcohol-fed Irish houseplant that was somehow taught to smile, speak and sign its own name.
Help me figure this out. The first time I could vote, I held my nose a little and voted for George McGovern. Soon after that I worked for Gaylord Nelson (D-Wis) for a spell. Two cycles ago I raised money for Hillary Clinton, who I like and see as a competent and uber-practical if not exceptional manager with a fine mind. In 2003 and 2004, and on a dumb whim, I bypassed John Kerry and raised money for moderate Democrat General Wesley Clark.
(In the summer of 2005 I ran into a blue-blazered Kerry, who was hanging with Joe Biden--cooling it seated a few feet away in blue jeans and shades--in the ACK airport. While Kerry and talked about a rash of US Airways delays, I felt so guilty I almost blurted my disloyalty out.)
I have never voted for a Bush. And never would--they give me the creeps--except for maybe Jeb. And although I never voted for Obama either time either, and once worked for an honest fiscally brilliant moderate Republican congressman from Ohio, I thought Ronald Reagan was a type of rare Irish houseplant that was somehow taught to smile, speak and sign its own name. I still can't get over the fact that genius bluesman Ray Charles, who died the same week as Reagan, didn't merit a bigger funeral.
I do miss Wild Bill Clinton and would be very jazzed if he could live in the White House another 8 years (I bore easily and he never bores me) but at this point I don't see Hillary Clinton's campaign getting past the Benghazi attack, emails and the apparent paralysis of her campaign. Save GOP Ohio Governor John Kasich, who still lacks cred with conservatives and Republicans who watched him use Obamacare's increased federal funding to strengthen Medicaid in his state, at this point I don't see any candidate--R or D--who can go through the American presidential election process without falling apart, seize the nomination and win. But I am open to suggestions. But I think it needs to be a sane R. Or possibly Joe Biden. The pickings are slim.
In the meantime, and for reasons only partially touched on here, I think I'm turning GOP.
Republican. I really think so.
Posted by JD Hull. Permalink | Comments (0)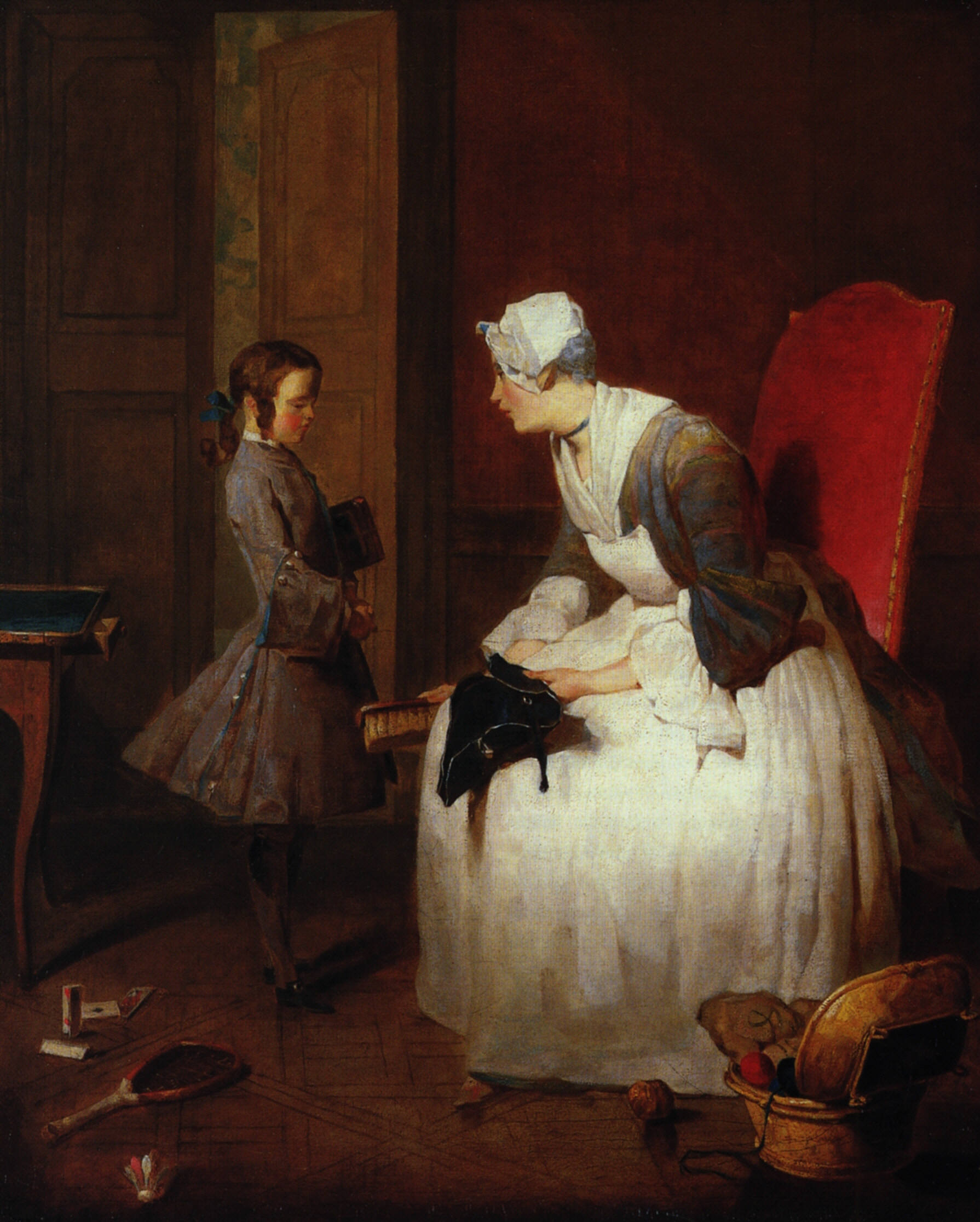 The Governess, 1739, Jean-Baptiste-Simeon Chardin (1699-1779)
In case your Governess never told you, you're from Cleveland, or you were stoned all nine years at Choate, remember that when thanking anyone for something important--a meeting, referral or a dinner--do it and do it promptly with a handwritten thank-you note. We all fail here from time to time. Yet no valid excuses exist for not writing short prompt notes.
Too few of us practice gratitude, in either business or our "other" lives, enough. Some say the practice of saying thanks is good for the soul. Others swear it's good for revenues, too. Many business people and some lawyers with the highest standards taste (i.e., wear socks to meetings or court) think that no written thank-you note means no class--as harsh and low-tech as that may sound.
Typed is okay--but handwritten is better. Even if you are not convinced that thank-you notes are noticed and appreciated (they are), pretend that we know more than you (we do), and do it anyway (thank us later). Good stationery. We suggest Crane's on the lower end, or something better, like stationery from Tiffany's, or a Tiffany-style knock-off, on the higher end. A "studio card", maybe. Plain. Simple. Initials on it at most.
If you get personalized stuff, have a return envelope address to a home or business--but without the business mentioned. It's personal. Leave Acme Law Firm off it.
If you get mentioned or "linked-to" on the Internet? However, "electronic thank-yous" by e-mails to express thanks for links, comments or mentions in posts or articles on the Internet--i.e., three different people link to your blog every day, you are working full time for clients, busy firing looter-style staff and associates, and writing op-ed pieces entitled "Summer 2012: The Mood of the Midwest"--are totally okay.
Short, sweet, and press "send".
Blogging about you or your ideas is, of course, very nice--but it's not like they bought you dinner, or invited you up to Newport for the weekend. Besides, you'll always miss a few kudos thrown at you in the digital ether.
But what if you are trashed in the ether? A "reverse" thank-you? Sure, you may be insulted, purposely mis-paraphrased, misinterpreted, or just inadvertently misquoted. It happens. Remember, some bloggers and pseudo-journalists are (1) angry, (2) disorganized, or (3) essentially unemployed. And there are often good reasons for all three. Three approaches:
First, ignore them. Who cares? You are busy.
Second, if you are dissed or insulted in cyberspace, and you are in the right mood, respond smartly with: "Wendell, Dude, if I were you--or someone remotely like you--I would not like me either."
Posted by JD Hull. Permalink | Comments (0)
August 21, 2015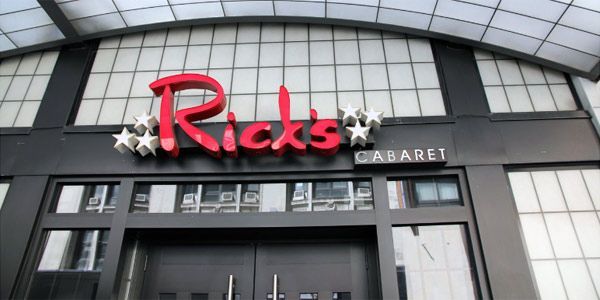 [Y]ou can continue to discredit or dismiss me as a character. I guarantee you one thing. If you work for a peer firm, you will encounter me or someone very much like me. Either way, you cannot avoid the essence of my character if you aspire to succeed at a peer firm. I or some form of my embodiment will exist to make your existence as uncomfortable and unpleasant as it can be.

-- Partner Emeritus, New York City, September 3, 2009
So what's the answer?
My take from reading scores of his comments to Above the Law posts since 2009 is that wonderfully elitist satirist, humorist, legal commenter Quality Guardian and faux lawyerness self-esteem killer Partner Emeritus (sometimes hereinafter "PE")--except for his nom de plume--is completely real. Note that he generally reserves his aim and fury to those he considers to be the legal profession's law cattle. He rarely takes a shot at anyone discussed in ATL, or published in ATL as a columnist, if that human appears to have substance, chops, solid ideas, real experience, pedigree and in some cases writing ability, e.g., well-respected and accomplished litigator Mark Hermann, former Cleveland-based (mother ship) Jones Day partner, author of a very fine book on lawyering and currently GC to a real company.
For today's teaching, edition no. 4 of our series The Best of Partner Emeritus, please go to "Partner Emeritus, Meet Biff–You Could Learn Something" by ATL editor Elie Mystal six years ago. I like Elie and, unlike PE, I like most of his writing--Elie's interesting, and at times astoundingly creative. His relatively short article of September 3, 2009 was itself was creditable and evenhanded. And while PE didn't agree with it, he didn't seem to have that much of a problem with it. Elie's article that day was not an example of what PE does not like and is brutally honest about in his criticisms, to wit: (a) a navel-gazing, condescendingly insulting or plain crap column by a representative of the law cattle world, (b) a writing by a dink poseur with no or questionable legal experience and/or credentials who compensates by mentioning the classics and their authors, (c) a writing by a struggling legal tech salesman, (d) a writing by an angry, passive aggressive "mommy lawyer" who advocates special treatment for women and other lawyers of the non-workaholic persuasion, (e) a writing by a marginal lawyer and/or straight-up fraud who steals ideas, style and even tone from seasoned writers or who purports to understand all manners of otherness, Eastern/Western culture, thought and spirituality, and who pitch this nonsense to other poorly educated, unread, untraveled, insecure, marginal lawyers, (f) a writing by a woman called Smokestack Lightning from Memphis, and (g) a writing any one named Biff from Prichard, Alabama or thereabouts.
But the PE's comments to the Mystal piece give you a good idea of what PE is about and not about. So read the main article, get some context and listen up, Campers:
This comment is addressed to post no. 54 [who theorized PE was a fake]. Rest assured, I am not a character. Mr. Mystal has seen my ip address and he can confirm I am the real deal. Even he would not be so harebrained to address a fictional character.

Several of you cretins have tried to ascertain my identity by going to Rick's Cabaret and pester the bouncer with questions such as "who is partner emeritus?" or "what time does partner emeritus get here?" Do you realize how foolish you look asking these puerile questions? I value my anonymity since my comments on this site may be assailed by some of the junior partners at the firm that want to retire me involuntarily. As a lawyer with an impeccable legacy, I will decide when I am good and ready to leave the firm on my own terms.

Regardless, you can continue to discredit or dismiss me as a character. I guarantee you one thing. If you work for a peer firm, you will encounter me or someone very much like me. Either way, you cannot avoid the essence of my character if you aspire to succeed at a peer firm. I or some form of my embodiment will exist to make your existence as uncomfortable and unpleasant as it can be. Welcome to the legal profession you self-entitled nimrods have created.
And this one to the same article, this time on the difference between peer and non-peer firms which, in context, is, well, just King-Hell funny:
Mr. Mystal, if I were managing a firm in Timbutku or some swampland region in Florida and I employed members of my family or tribe, of course I would do my best to keep them happy. After all, blood is thicker than water. I would like to think that even you would know the difference between a peer and a non-peer firm. A peer firm does not recruit at [PE's expletive deleted] or any law school in [expletive deleted], unless it is for a satelite office. Did you ever ask yourself when was the last time Biff gave his staff/associates a raise? I have nothing to learn from someone named "Biff" or someone that dons a toupe and a tacky button down collared shirt. I will remain a staunch and ardent proponent of the hybrid tough love model. And, how dare you sully the memory of the great Ronald Reagan? The 80's was the best decade of my life. A great time to be a lawyer. Under Obama, being a young lawyer means leading a spartan existence, filled with penury and shame. Mr. Mystal, I frown on your attempt to one up me with a non-peer attorney from the South named Biff.

That is all.
What say you, Campers?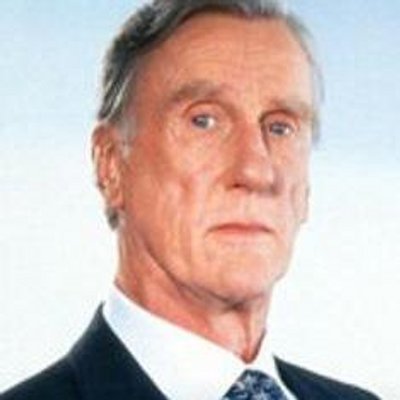 Law as an honor, privilege and backstage pass to the World.
Posted by JD Hull. Permalink | Comments (0)
August 20, 2015
Ideology is a uniquely unhelpful way to get anything done.
When years ago I worked on Capitol Hill, no one seemed to hate you because you thought differently. No one got emotional because you were an R or a D. That has changed. I'm frequently in House or Senate Committee meetings and hearings these days for clients on IP, environmental, infrastructure and judiciary issues. Mostly Rayburn HOB. Some days Dirksen SOB.
About half of these events are showcases (GOP showcases, these days) for strutting the majority's stuff, idealogical posturing and poorly concealed anti-Obama rhetoric or overtures, both express and implied. (Frankly, I can see Ds doing the same thing in one or two possible future Congresses; give them some time to catch up.) I don't always love my President but I don't think he's Satan, either.
Sometimes I'm in Russell SOB, where years ago I had my first job involving a chair, desk and telephone. I followed Sen. Kennedy's Health subcommittee around. I was amazed how people tried to get along in bill mark-ups and hearings. I was proud to be there in the same room. Around 1980, things became personal with many. Ideology is a uniquely unhelpful way to get anything done. Refusal to compromise sounds good but it's better reserved for ancient epic yarns.
Mending Wall (1915)

By Robert Frost

Something there is that doesn't love a wall,
That sends the frozen-ground-swell under it,
And spills the upper boulders in the sun,
And makes gaps even two can pass abreast.
The work of hunters is another thing:
I have come after them and made repair
Where they have left not one stone on a stone,
But they would have the rabbit out of hiding,
To please the yelping dogs. The gaps I mean,
No one has seen them made or heard them made,
But at spring mending-time we find them there.
I let my neighbor know beyond the hill;
And on a day we meet to walk the line
And set the wall between us once again.
We keep the wall between us as we go.
To each the boulders that have fallen to each.
And some are loaves and some so nearly balls
We have to use a spell to make them balance:
'Stay where you are until our backs are turned!'
We wear our fingers rough with handling them.
Oh, just another kind of out-door game,
One on a side. It comes to little more:
There where it is we do not need the wall:
He is all pine and I am apple orchard.
My apple trees will never get across
And eat the cones under his pines, I tell him.
He only says, 'Good fences make good neighbors'.
Spring is the mischief in me, and I wonder
If I could put a notion in his head:
'Why do they make good neighbors? Isn't it
Where there are cows?
But here there are no cows.
Before I built a wall I'd ask to know
What I was walling in or walling out,
And to whom I was likely to give offence.
Something there is that doesn't love a wall,
That wants it down.' I could say 'Elves' to him,
But it's not elves exactly, and I'd rather
He said it for himself. I see him there
Bringing a stone grasped firmly by the top
In each hand, like an old-stone savage armed.
He moves in darkness as it seems to me~
Not of woods only and the shade of trees.
He will not go behind his father's saying,
And he likes having thought of it so well
He says again, "Good fences make good neighbors."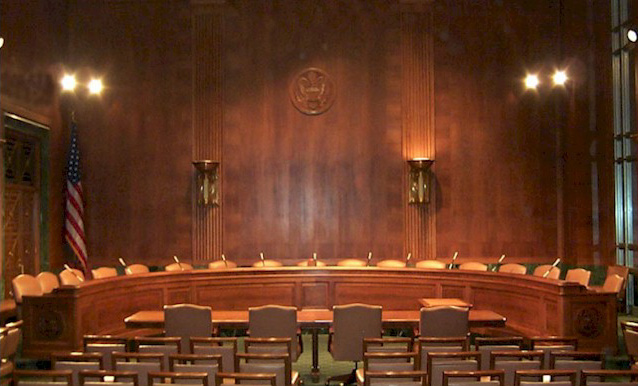 Dirksen Senate Office Building (SOB) Committee Room 226.
Posted by JD Hull. Permalink | Comments (0)
August 19, 2015
Venting here. I can't help the way I look. For decades now I've tried hard to be a serious lawyer-lobbyist-writer--and to be taken seriously. However, women and men alike continue to think of me one way. I continue to be crudely objectified, or viewed as a decorative object. That's all. Thanks for listening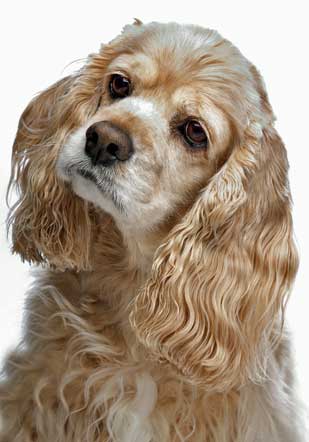 American Tragedy: J.D. Cocker. Sexually objectified. Valued solely for his looks.

Posted by JD Hull. Permalink | Comments (0)
"Wednesday's even worse; Thursday's awful sad..."
Posted by JD Hull. Permalink | Comments (0)
August 18, 2015
We do prize blogs by experienced practicing lawyers who know what they're doing. Today Dan Harris' peripatetic law partner Steve Dickinson of Seattle-based Harris Moure tells you how to make Chinese deals work in "China Contracts: Make Them Enforceable Or Don't Bother" at the enduring and always useful China Law Blog. Excerpt on jurisdiction provisions for disputes.
The contract should be enforceable in a Chinese court with jurisdiction over the defendant. This normally means jurisdiction in a court in the district where the defendant has its principal place of business. China has excellent domestic arbitration panels with extensive experience in resolving sino-foreign disputes. But litigation is usually a better alternative for several reasons.

First, in disputes with smaller Chinese companies, there is a concern that the company will dissipate assets before a judgment can be obtained. Chinese courts can order a prejudgment writ of attachment that prevents this. In addition, a prejudgment writ will often convince a smaller Chinese company to resolve the matter quickly.

Second, the plaintiff in a dispute with a Chinese company will often want an order instructing the defendant to take some action such as ceasing to infringe IP rights, return molds or tooling, or appointing a manager or officer of a company. In other words, what would be called injunctive relief in a common law system. Simply stated, a court has the authority to issue such orders while an arbitration panel does not.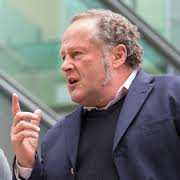 Steve Dickinson
Posted by JD Hull. Permalink | Comments (0)
There is no one on earth quite like my friend Dr. Ruth. Holocaust survivor, soldier, sniper, grandmother, sex therapist, the subject of a play, New Yorker, mensch. Read the Washington Post feature about her in June around the time of her 87th birthday.
Posted by JD Hull. Permalink | Comments (0)
August 17, 2015
Want to hear for 30 or so minutes a well-known, wonky and super-informed international customs enforcement expert? And one that talks likes a human being?
I do. And I'm going. If you are in Washington, D.C. tomorrow (Tuesday, August 18) at lunchtime, try to catch IP lawyer Timothy Trainer's talk before the Licensing Executives Society (US and Canada) between 12:30 and 1:15 pm at Sidley & Austin's DC office at 15th and K, Northwest, 6th floor.
Trainer is one a handful of intellectual property lawyers globally who can put international IP rights enforcement in plain but compelling language so that even your Mom in Indianapolis, that smart 14-year-old age son at St. Albans, regulars at Kelly's Irish Times and insurance defense lawyers can quickly pick up and use.
Earlier this year, Trainer, who also authors (with Vicki Allums) a leading treatise on customs enforcement of IP rights, released "Potato Chips to Computer Chips: The War on Fake Stuff" (subtitled Shortchanging IPR's Benefits to Economic Growth and Development?). In it Trainer argues that, given the failure of IP rights enforcement internationally over the past 20 years, governments, IP owners and trade groups must put as much effort into education programs on IP rights benefits they have on enforcement activity.
Hope to see you there. If you can, attend Tim Trainer's talk tomorrow, August 18:
12:30 pm — 1:15 pm
Sidley & Austin, DC Office
1501 K Street, NW
Washington, DC 20005
Subject: Intellectual Property Rights Enforcement at the Border
Speaker: Timothy Trainer, Global Intellectual Property Strategy Center, PC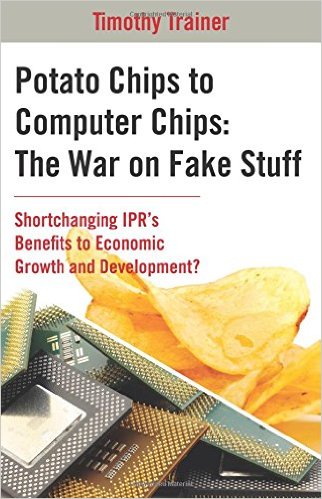 Posted by JD Hull. Permalink | Comments (0)
One of the best tech things in my life is my Zite aggregator/curator for media. Zite, however, is not always perfect in anticipating my reading tastes. An alarming number of unwanted articles and posts I receive these days reflect how lame and helpless and confused and lost and unhappy we Westerners are. We all have wonderful instincts about making ourselves happy that do not require explanations about the importance of waking up every day, breathing, peeing, eating, mindfulness, overcoming shyness and social ineptitude, the faux pas of screaming your own name during lovemaking, reading books that aren't garbage, brushing our teeth and drinking more water. Jeez. Get the net, people.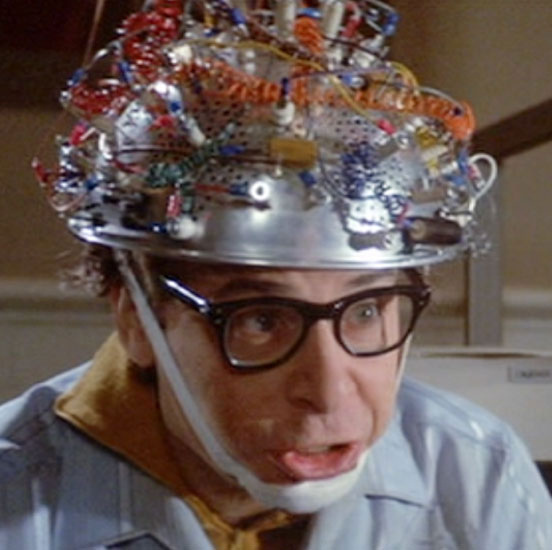 Vinz Clortho (a/k/a Louis Tully), Key Master of Gozer. Vinz/Louis needed all the life hacks he could get. But do you? Image: Columbia Pictures.
Posted by JD Hull. Permalink | Comments (0)
August 16, 2015
Photo by the charming and talented Tara Bradford at Puce de Vanves, one of the largest flea markets in Paris, in the 14th arrondissement.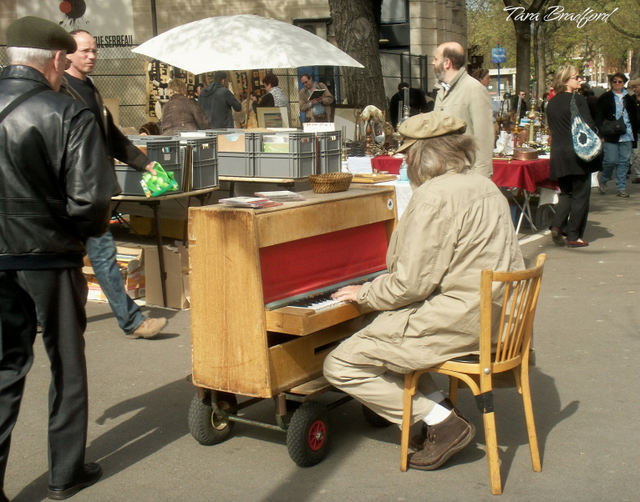 `

Posted by JD Hull. Permalink | Comments (0)
August 15, 2015
We are asked to recognize that authors are congenitally irresponsible, that frequently they are so sorely pressed for funds that they are willing to sell their work for a mere pittance, and therefore assignments made by them should not be upheld.

--Justice Frankfurter, writing in Fisher Music Co. v. Witmark, 318 U.S. 643, 656 (1943)

37 years in Hell: French Poet-Badass Arthur Rimbaud at age 17, 1871.
Posted by JD Hull. Permalink | Comments (0)
Thank you for free verse, young sir.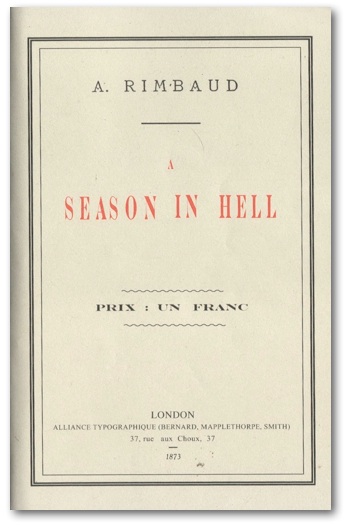 Posted by JD Hull. Permalink | Comments (0)
August 14, 2015
Reprising Blawg Review #65, The World Cup Blawg Review, July 10, 2006, and in honor of two passed road warriors, Ed and John. Does this description of the global legal landscape in 2006 still stand up? Nine years on? Blawg Review #65 begins:
We live in a world that never sleeps. Most mornings, lawyers at my firm get e-mails from people in all manner of time zones: Hanjo in Bonn, Michael in London, Giulio in Rome, Paul in Cardiff, Angel in Madrid, Claudia in Pretoria, Ed in Beijing, Christian in Taipei, Greg in Sydney and finally Eric, a DC trial lawyer. Two or three times a year, I see Eric, a partner in an international litigation boutique of 35 lawyers.

But I've never seen him in the US. Ever. In the eight years I've known him, Eric has had a plate full of international arbitrations. He could be anywhere when he e-mails--just probably not in this hemisphere. His client could be German with a claim against a Dutch company at a Brussels arbitration venue applying English or American law.

Lawyers sell services--and services are increasingly sold across international borders. In fact, services generally are becoming the new game. In 2004, services, sold alone or as support features to the sale of good and products, accounted for over 65% of the gross domestic product (GDP) in the US, 50% of the United Kingdom's GDP and 90% of Hong Kong's.

Our clients? The sell both goods and services. The growing "global economy", the expansion of the services sector, the Internet and the resulting ability to partner with people and entities all over the world permit our smallest clients to do business abroad.

And lawyers in all jurisdictions can act for interests outside their borders. You, me, our clients and our partners are now international players. Every day we meet new ideas, new markets, new regulatory schemes, new traders and new customs. Our new world may not be exactly "flat" yet. But it's certainly become busier and smaller very quickly.

In the distance, Zürichberg: suburb of Zürich, Switzerland and FIFA HQ.
Posted by JD Hull. Permalink | Comments (0)
August 13, 2015
American expat lawyer John Pate was a friend of mine. I met him in 1998, in Vancouver, Canada, and saw him last in 2009, in Florence, Italy. He was suddenly widowed in 2008. During the 2009 Florence trip, I was able to meet his new girlfriend, Sally Evans. Like me, John was a member of a small, expert and enduring invitation-based group of corporate lawyers from business and government centers all over the world. Our consortium, an early global experiment in unbundling legal services, worked. We all met frequently, did business, worked for clients and, in countless instances, became lifelong friends. Together, we sampled the great cities of Europe, the Americas, Africa, Australia, Asia and the Middle East. One of the group's leaders, John was a gentleman, soft-spoken, subtly patrician, smart but reserved. He was, too, an international lawyer--and a great one--before that was cool. John Pate died Sunday in his beloved Caracas, Venezuela. There are scores of articles on his killing from papers all over the world. This New York Times brief from an Associated Press article is the shortest:
Venezuela: U.S. Lawyer Is Killed

A prominent American expatriate lawyer was killed and his girlfriend wounded in an attack at their home in Caracas, the Venezuelan capital, the authorities and relatives said Monday.

The lawyer, John Ralston Pate, 70, was found dead on Sunday in an apartment in an affluent neighborhood of eastern Caracas, the country's public prosecutor said.

Prosecutors identified the woman who was wounded as Sally Elizabeth Evans, 67.

Venezuela has the second-highest murder rate in the world after Honduras, according to the United Nations.

Mr. Pate had lived in Venezuela since the 1970s and helped build up a once-thriving expatriate community.

He moved to Caracas after studying at Brown and Boston Universities, helping found the locally based law firm De Sola Pate & Brown.

"He never wanted to leave," said his son Thomas Pate, a lawyer in Miami. He added: "His family, we were always nervous. He told us that he couldn't stop living, but he was being careful."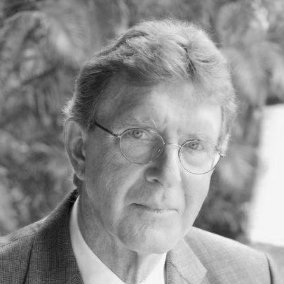 Posted by JD Hull. Permalink | Comments (0)
August 12, 2015
Lips like cherries and the brow of a queen,
Come on, flash it in my eyes.
You said you dug me since you were thirteen,
Then you giggle as you heave and sigh.
--R. Plant, J. Patrick, Albion Inc.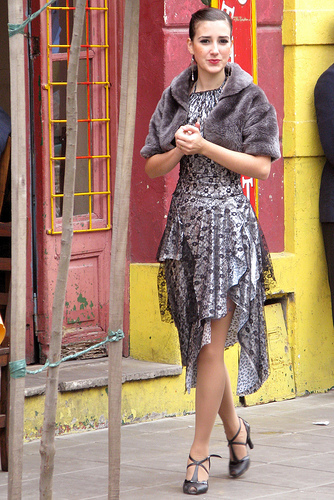 Through the circus of the Buenos Aires queens.
Posted by JD Hull. Permalink | Comments (0)
August 11, 2015
Two days ago was the one-year anniversary of the shooting death of Michael Brown in Ferguson, Missouri, a black suburb of St. Louis. The usual wide if dumb-downed and undiscerning media coverage yesterday and Sunday of protests, looting, one shooting, the beating of a local journalist and arrests gave us all a sense of déjà vu. Featured again were the citizens of Ferguson, local police, the media and the U.S. Justice Department, that new and relatively passive chorus character for race-laced events in America. Whether or not you think that events in Ferguson over the last year have one, two or even several evenhanded explanations for what actually is happening there, do read Simple Justice today. In one of his posts this morning, its founder, New York City trial lawyer Scott Greenfield, writes We've Learned Nothing (A Rant). Besides some things to think hard about, we get a glimpse of Greenfield at his honest and inspired best. Excerpt:
Sweet words were uttered by the Department of Justice, condemning flagrant racism in Ferguson, and then everyone walked away, proud of their fine work, leaving the black people of Ferguson to live the same shitty lives as they had before. Even those sympathetic to the cause of Ferguson prefer official solutions, trusting the peaceful and systemic trick of making the noise of change without actually doing anything. Usually, they give themselves an award afterward for being such good white people to the poor black people. The black people never get invited to the party.

So what have we learned? Not a fucking thing. The cops responded with the same excessive display of force, and use of force, as always, because force is so much easier than thought. And the adoration of calm, peaceful and law-abiding, without regard to the circumstances and motivations giving rise to the protest, plays well to the white public. We hate it when blacks get all angry and disagreeable. Jeez, just because cops keep killing unarmed black people? That's no reason to upset our happy, peaceful lives. It's not like they're doing it to us.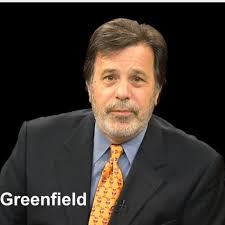 Posted by JD Hull. Permalink | Comments (0)
August 10, 2015
Trump is what happens when we Yanks look in the mirror: good, bad and occasionally a bit ugly.
According to NBC/Survey Monkey polling as of last night, since last week's debates Donald Trump--and even after saying 'inappropriate' things before, during and after the debates--is up one point to a remarkable 23% out of 16 candidates. Amazing. Donald Trump has been around since I was a kid in Cincinnati. As a young man, in fact when he was still a college student, he redeveloped a insolvent project in The Queen City, the Swifton Village apartment complex, which his father had purchased in the early 1960s. After that my timeline for him is simple, and probably like everyone else's: real estate, gambling, bankruptcies, wife troubles, Rosie O'Donnell feud, financial recoveries, part-time pundit and now political candidate pushing 70. I have never liked his real estate, either hotels or office buildings. I don't like him as a television personality. But I have always liked his feistiness. I have liked him as a personality because he is clearly "one of us"--as "American" as you get. Whether we admit it or not, Donald Trump is a living caricature of the American Dream Achieved--loud, proud, out front, in your face, feisty, unapologetic--and exactly how we actually are and how we have been viewed for two centuries going back Alexis de Tocqueville. Trump is what happens when we Yanks look in the mirror: good, bad and occasionally a bit ugly. Love or hate him, you don't get any more authentic in America than this guy.
Posted by JD Hull. Permalink | Comments (0)
Louis XVI:
My God, it's a revolt!

Duke de la Rochefoucauld:
No, sir, it's a revolution.

--2 years earlier.
Two hundred and twenty-three years ago today, during the French Revolution, an insurrection at the Tuileries Palace marked the end of the French monarchy until the Bourbon restoration in 1814. An August 10, 1792, a mob supported by the Paris Commune stormed the palace, where Louis XVI and the royal family had been taken two years earlier and put under watch. The family fled to to take shelter at the Legislative Assembly. Three days later, the king was officially arrested and imprisoned. Six weeks later, on September 21, the National Convention abolished the monarchy and established the French Republic. King Louis XVI was executed on January 21, 1793.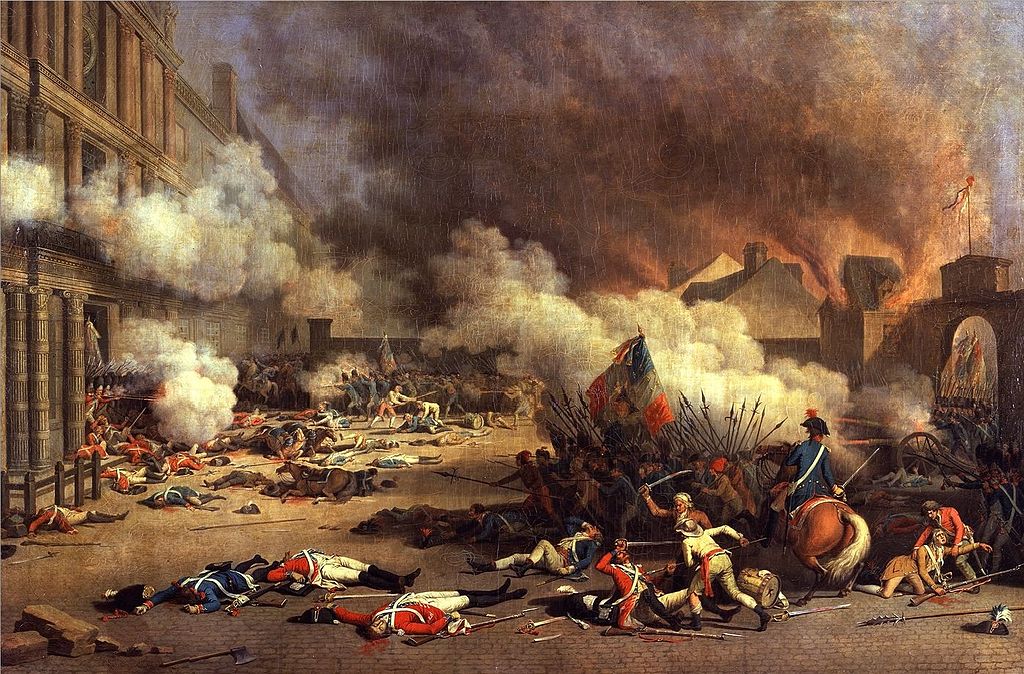 The Taking of the Tuileries ("Prise du palais des Tuileries") 1793, Jean Duplessis-Bertaux (1747-1819) National Museum of the Chateau de Versailles.

Posted by JD Hull. Permalink | Comments (0)
August 08, 2015
Late last year, New York City-based CPR (International Institute for Conflict Prevention & Resolution) released its Rules for Administered Arbitration of International Disputes for use in cross-border business disputes. They were effective December 1, 2014. I was introduced to CPR years ago by Michael McIlwarth, a well-known in-house GE lawyer, author and expert on cross-border resolution based in Florence, Italy. As an organization and resource, CPR is a general counsel's dream. It champions super-quick, efficient and sane resolution of business-to-business disputes internationally. One of the best-kept secrets in international business litigation.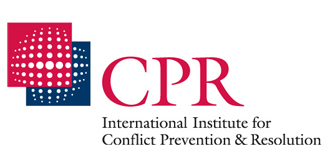 Posted by JD Hull. Permalink | Comments (0)
August 07, 2015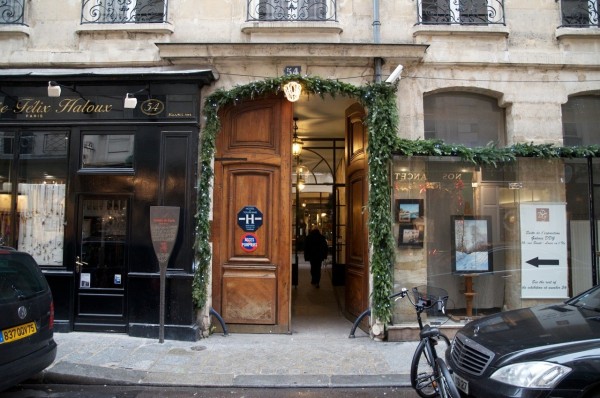 Hotel du Jeu de Paume, 54 Rue Saint-Louis en l'Île, 75004 Paris
Posted by JD Hull. Permalink | Comments (0)
August 06, 2015
Right-leaning political journalism magazine Washington Examiner, a DC-based weekly with daily online reporting, is relatively new, having begun life as a newspaper in 2005. I am now reading at least the weekly magazine--it appears free on stands all over the city--regularly and from front to cover. Aside from having longtime conservative standouts like Michael Barone contribute, it refreshingly (a) prizes reason and even-handedness in both reporting and opinion pieces, (b) rarely if ever contains the kind of emotional partisan outbursts my most brilliant Facebook friends across the ideological spectrum indulge in every week on political issues when you pitch a few to them, and (c) refuses to demonize and make unlikely cartoon characters of the opposition. This week's cover article, by Politics Editor Jim Ante, is particularly good and is entitled Who Can Beat Hillary?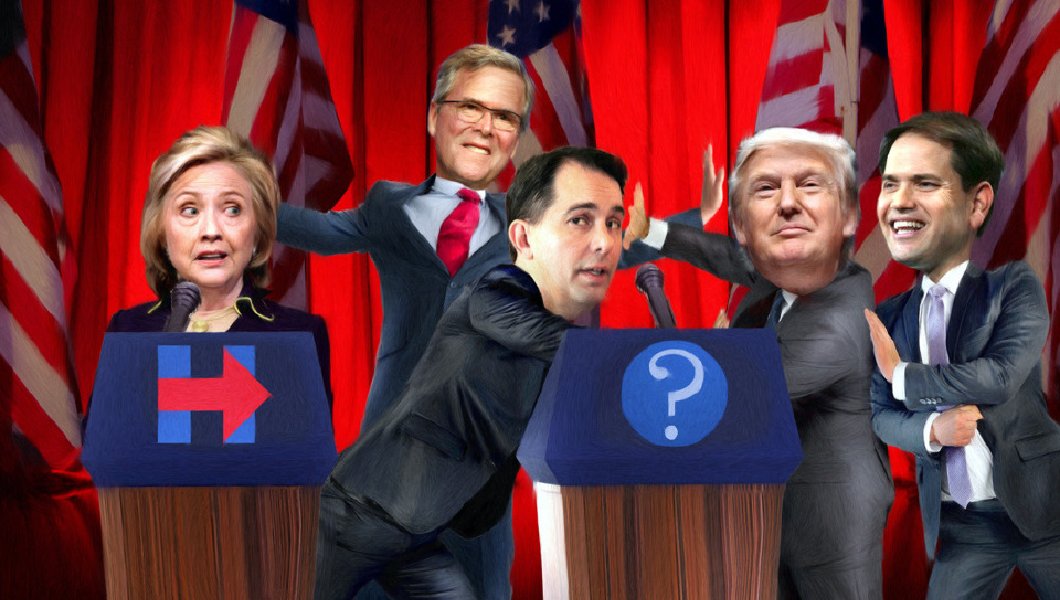 Above art/images by Washington Examiner
Posted by JD Hull. Permalink | Comments (0)
I once wrote a column for this "pro-fossil fuels/industry" publication for environmental professionals based in Texas. Do visit a feature story last week by Julia Troute, a regular Environmental Protection writer and/or contributing editor. In "Let's Be Frank about Fracking: Is Unconventional Gas and Oil Drilling Really Worth It?", Ms. Troute points out that in approximately a decade the number of natural gas wells has nearly doubled in the United States. As of 2014, over 15 million Americans lived within a mile of a well drilled since 2000. That's more people, she continues, than live in Michigan or New York City. And in a recent study:
Dr. Reynold Panettieri Jr. and a team of researchers compared hospital visits in Bradford, Susquehanna, and Wayne—three counties of rural Pennsylvania—from 2007 (when drilling began) to 2011. They found a higher rate of hospital visits in the two counties with a heavy gas presence.

But the medical issues in these counties don't stem from water contamination alone; each gas well requires an average of 400 tanker trucks to carry water and supplies to and from the site. Panettieri noted that "[with fracking] there's a lot of diesel exhaust, noise and social stress. Hydraulic fracturing changes the complexion of the town because of the number of people coming through...the idling trucks and the noise."

Relying on 95,000 inpatient records, Panettieri and his researchers called their study "the most comprehensive one to date to address the health impact of unconventional gas and oil drilling...In Bradford and Susquehanna, where there was a substantial increase in hydraulic fracturing and active wells, [there] were more cardiovascular hospitalizations as well as more neurologic," Panettieri said. "The association was in proximity to the wells. The closer to active wells, the more Pennsylvanians are getting hospitalized."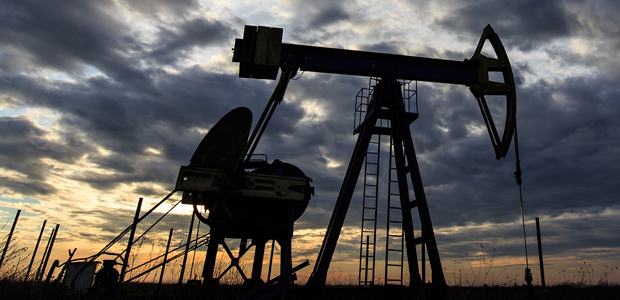 Posted by JD Hull. Permalink | Comments (0)
August 05, 2015
Two days ago our hero Partner Emeritus commented in response to an Above the Law piece on summer associate offers:
It's a sad world we live in where kids think they are having the time of their lives by raising bottles of Korbel champagne adorned with cheap sparklers. The video [in the ATL article] is proof that law firms are not celebrating like it was 1984 or 2007 for that matter.

When I was a younger partner, I would take a handful of summer associates to Smith & Wollensky or Peter Luger's in Brooklyn and then party hard at the VIP lounge at Flash Dancers ('80s) or Scores ('90s). Most of the summer associates were caught in compromising positions during these soirees. For example, I had many Polaroids with SAs who were photographed in salacious positions with female entertainers. I even photographed a few doing lines of coke in the VIP lounge.

Once the summer associates became associates I would bring them into my office and give them copies of the Polaroids and remind them that I was the last person they ever wanted to cross if they wanted to keep their job or law license. Most of these folks became partners, which proves my methods for inspiring peak performance were quite effective.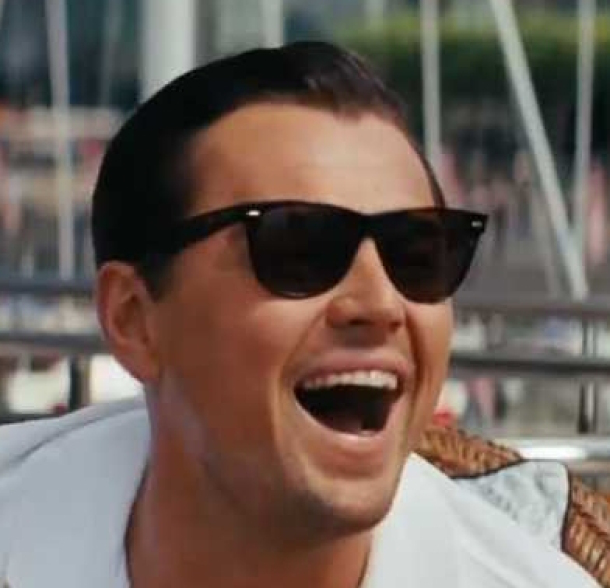 Photo taken in 1986 believed to be PE instructing summer associates.
Posted by Holden Oliver (Kitzbühel Desk). Permalink | Comments (0)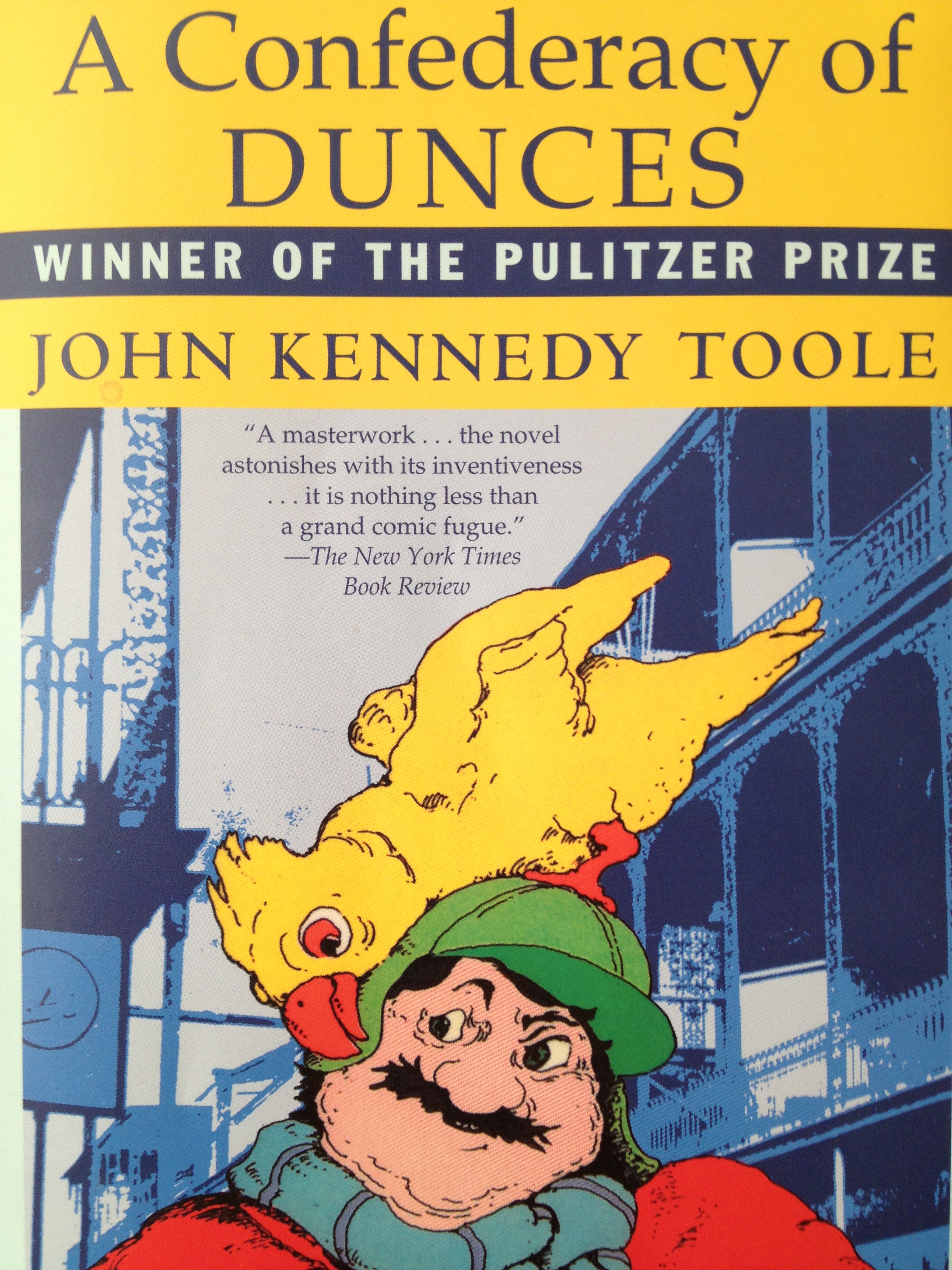 Washington Post: Fox News announces its final lineup for August 6 debate. Do watch Ohio's John Kasich. On a good night, Kasich can pick off every one of these guys. But even if he does, he will still be just the most beautiful maiden in a leper colony. With all these players, and some even waiting in the wings, this is the least exciting group (granted, purposely meandering Trump is great fun) of GOP hopefuls in my lifetime:
1. Businessman Donald Trump. Five-poll average: 23.4
2. Former Florida governor Jeb Bush: 12
3. Wisconsin Gov. Scott Walker: 10.2
4. Former Arkansas governor Mike Huckabee: 6.6
5. Dr. Ben Carson: 5.8
6. Sen. Ted Cruz: 5.4
7. Sen. Marco Rubio: 5.4
8. Sen. Rand Paul: 4.8
9. New Jersey Gov. Chris Christie: 3.4
10. Ohio Gov. John Kasich: 3.2
Posted by JD Hull. Permalink | Comments (0)
In the Saturday, August 1 Washington Post,"New EPA rule on greenhouse gases the latest blow to King Coal". Excerpts:
When coal was king, it fueled more than half of the nation's electricity. It fired up American industry and powered an ever-growing variety of household appliances and electronics. And American presidential hopefuls paid homage to coal, courting mine owners and miners whose unionized ranks once numbered more than 400,000.

All of that has changed. On Monday, the Obama administration takes on the coal industry with the final version of rules it has dubbed the Clean Power Plan, a complex scheme designed to reduce, on a state-by-state basis, the amount of greenhouse gases the nation's electric power sector emits. The main target: coal.

Today, more people in the United States work jobs installing solar panels than work in the coal industry. Ideas for using liquefied coal for cars never materialized. Industrial users have become more efficient. And coal's share of electricity generation is waning, with natural gas and renewable energy taking its place. Only a handful of coal power plants have been built in recent years, and the Sierra Club keeps a tally of canceled coal-fired power plants like trophies on the wall.

The reason for the focus on coal is that it remains the largest U.S. producer of greenhouse gases at a time when President Obama is striving for an agreement at the December climate summit in Paris. In March, the United States submitted its own goal to the United Nations, vowing to reduce by 2025 U.S. greenhouse-gas emissions by 26 percent to 28 percent below 2005 levels. Trimming coal emissions must be a part of that.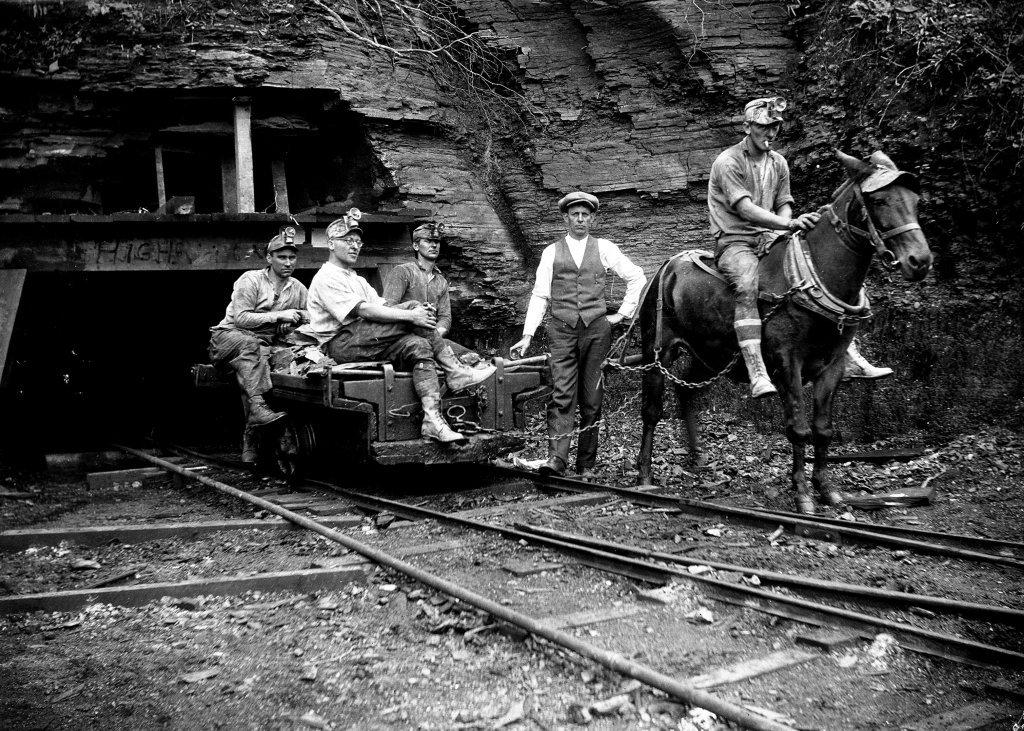 "Early Coal Mining, Williams River, West Virginia, 1930s" by Finley Taylor.

Posted by JD Hull. Permalink | Comments (0)
August 04, 2015
Clients 99.5% of the time are not paying you to be perfect. Clients don't want perfect. In the rare instances they do want perfect, they will let you know. So clients want excellent. Be excellent, not perfect. N.B. Excellent is way harder than perfect. See, e.g., Rule 10: Be Accurate, Thorough and Timely--But Not Perfect of our irritating but life-changing 12 Rules of Client Service.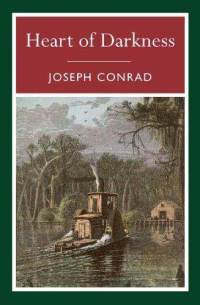 Perfectionism: The horror, the horror.
Posted by JD Hull. Permalink | Comments (0)