September 25, 2016
Thank you for free verse, young Arthur Rimbaud. We owe you a great debt.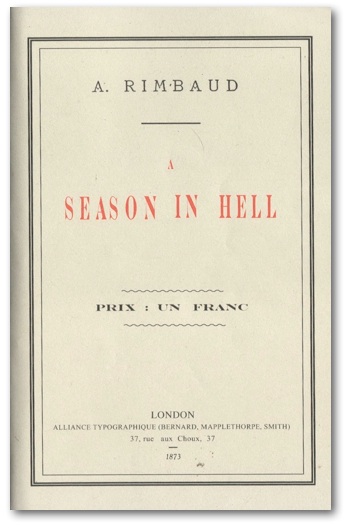 Posted by JD Hull. Permalink | Comments (0)
September 24, 2016
Although Hayden (1916-1986) was not in love with Hollywood or acting, he was a highly regarded actor who was cast in westerns, action films and film noir for over forty years, usually as a leading man. He was also a spy, war hero, seeker, sailor, adventurer, rebel, gifted writer and eccentric's eccentric, all six foot five of him. He was authentic. Never contrived, posed, phony or obliged to be different. Never sucking up. A pure lover of being alive. Read his biography, artful screed and best work, in "Wanderer" (1977).
Posted by JD Hull. Permalink | Comments (0)
September 22, 2016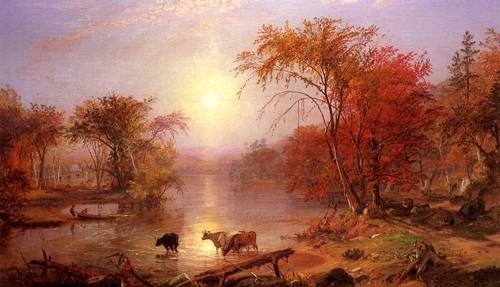 Indian Summer, Hudson River 1861, Albert Bierstadt, oil on canvas, 24 x 41 inches.
Posted by JD Hull. Permalink | Comments (0)
September 21, 2016
Books are fatal: they are the curse of the human race. Nine-tenths of existing books are nonsense, and the clever books are the refutation of that nonsense.

--Benjamin Disraeli (1804-1881)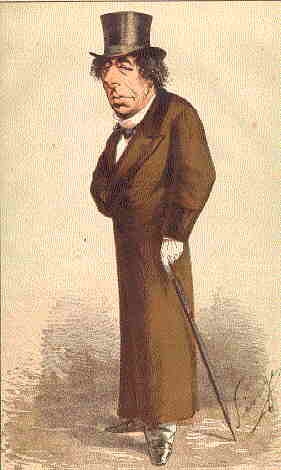 "Dizzy"
Posted by JD Hull. Permalink | Comments (0)
I would have won them all if my clients hadn't kept reloading and firing.

--Richard "Racehorse" Haynes, in March 2009 ABA Journal article by Mark Curriden.
War hero (he's a decorated ex-Marine who fought in the Battle of Iwo Jima), trial legend, risk-taker, worker and wit, Houston-based Richard Racehorse Haynes just turned 87. He is still defending clients. Over the years he has built a 13-office international firm on three continents. I get to Texas from time to time. A Houston friend offered to introduce me to Haynes. I may take him up on that. I could see pitching Haynes on a couple of subjects. Although I still love what I'm doing, I would leave my own firm for 18 months, suddenly inform my to-die-for gorgeous and brilliant LA girlfriend I chased for months that I "need some space" and sell my Mom in Cincinnati to Chechens if I could: (a) open up Haynes and Boone's London office or (b) write the definitive authorized biography of one Richard Racehorse Haynes. Hey. Anyone listening?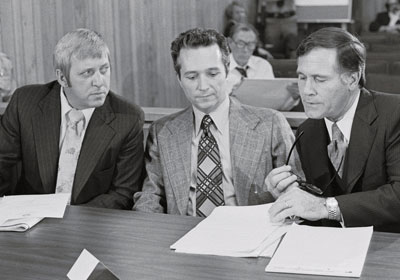 Posted by JD Hull. Permalink | Comments (0)
September 20, 2016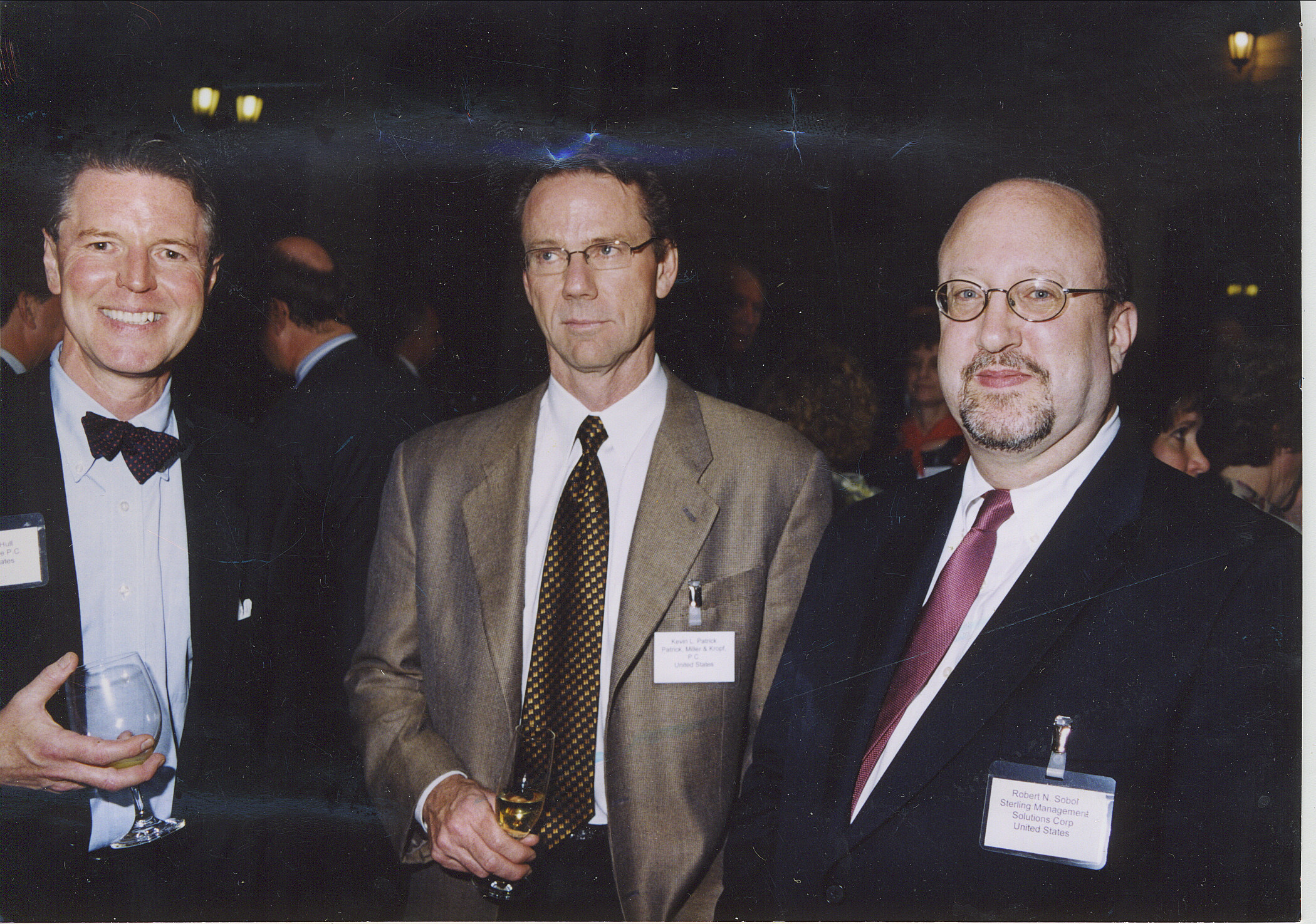 Posted by JD Hull. Permalink | Comments (0)
September 19, 2016
It is hard to find this track of the divine in the midst of this life we lead.

Hermann Hesse, Steppenwolf (1927)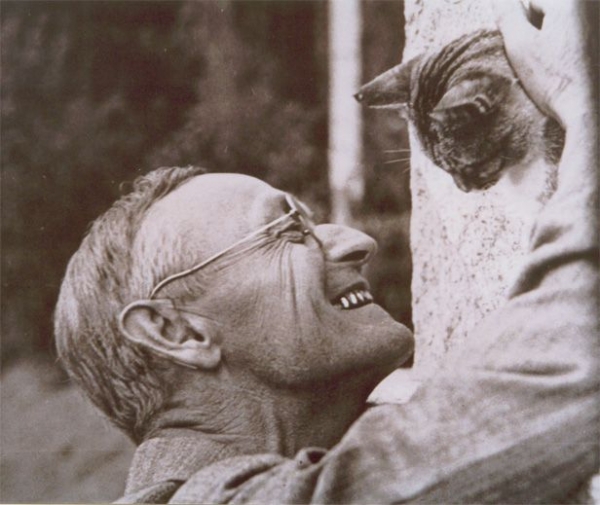 Posted by JD Hull. Permalink | Comments (0)
September 18, 2016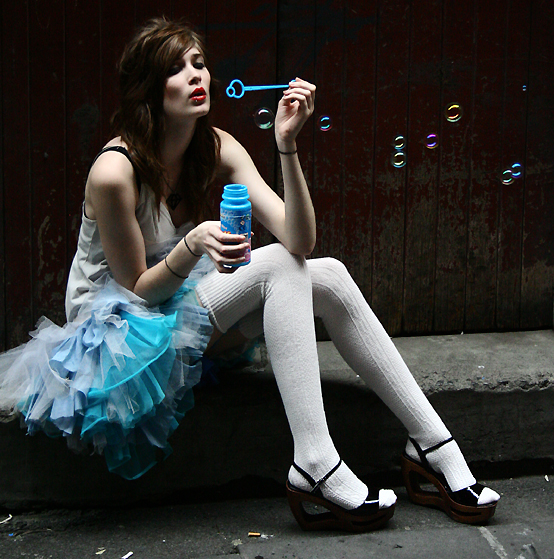 Crystal, blowing off work again--and just when you need her.
Not exciting. Just useful. In October of 1976, Congress passed a barely-noticed housekeeping addition to Title 28, the wide-ranging tome inside the U.S. Code governing federal courts, the Justice Department, jurisdiction, venue, procedure and, ultimately, virtually all types of evidence. 28 U.S.C. Section 1746 is curiously entitled "Unsworn declarations under penalty of per­jury".
It allows a federal court affiant or witness to prepare and execute a "declaration"--in lieu of a conventional affidavit--and do that without appearing before a notary. Under Section 1746, the declaration has the same force and effect of a notarized affidavit. Read the 160 word provision--but in most cases it's simple. At a minimum, the witness at the conclusion of her statement needs to do this:
"I declare (or certify, verify, or state) under penalty of perjury that the foregoing is true and correct. Executed on (date). (Signature)".
A "unsworn" declaration with the oath required by section 1746 can be used almost any time you need an affidavit, e.g., an affidavit supporting (or opposing) a summary judgment motion.
Posted by JD Hull. Permalink | Comments (0)
September 16, 2016
Well, for starters, education is not just about getting a job.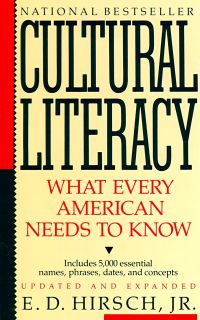 Posted by Holden Oliver (Kitzbühel Desk). Permalink | Comments (0)
Some of you are familiar with One Night, One Person, the program to help homeless outdoor sleepers on the 30 or so coldest nights a year when hypothermia thresholds are exceeded in certain American and European cities. This is year 3 of One Night, One Person. Cleveland lawyer Peter Friedman and I started it in the winter of 2014-2015. It's really simple. Bear with me a moment. In short, it's a keep-people-alive initiative for the coldest nights.
As an (a) Eagle Scout, (b) Lifelong Camper and (c) All-Weather Philanderer, I assure you that sleeping in cold or the snow is not all that fun. At times, it's not even a choice. Jack London and Hans Christian Andersen wrote enduring stories about death from hypothermia. Happens above freezing temps, too. So consider more than ever (and right now) "One Night/One Person" in view of Big Ass northeastern snow storm. Details below in "There's Cold Rough Sleepers in Yuppie Land Again: Fly Your Real Colors for 'One Night, One Person'". Instructions below:
You're a Yuppie, professional or other generic dweeb between the ages of 22 and 82. You live in towns like New York City, Philly, Boston, Baltimore, Indianapolis, Cleveland, Wilmington, DC or Chicago. You may live in the suburbs or in a downtown neighborhood of these cities. But if you work during the day in a downtown area of any of them, you and yours will go forth and do this:
1. Pick out and ask a homeless woman or man what articles of warm clothing she or he needs that you already have at home or in storage--thermal gloves, wool scarfs, warm hats and beanies, big sweaters, winter coats, thermal underwear, socks, etc.
2. Ask just one person at a time.
3. Agree on a time to meet (preferably at the same place) later that day or the next day.
4. Find the winter stuff you have at home or in storage.
5. Bring said stuff to the homeless woman or man as agreed.
6. Nine out of ten times, your new friend will be there when you show up.
7. Wait for forecasts of the next super-cold night--and repeat.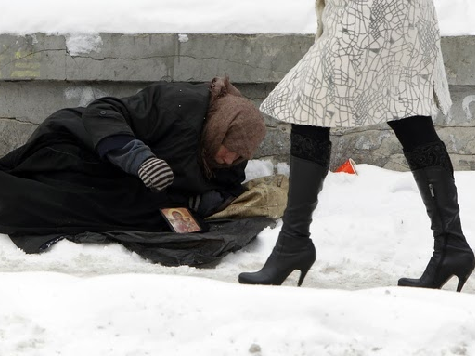 Posted by JD Hull. Permalink | Comments (0)
September 15, 2016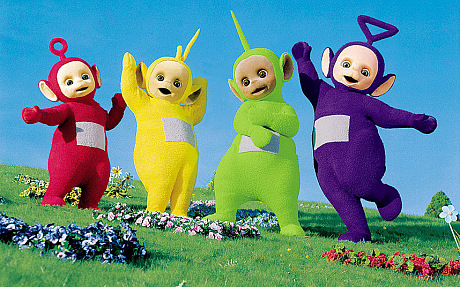 Image: Ragdoll Productions for BBC TV

What kind of human makes a great lawyer?
I don't mean a go-through-the-motions lawyer, a tell-you-what-the law-is lawyer (dipstick variety) or even a yeoman lawyer here. I mean a solid and effective advocate-adviser you can count on when money, reputation, freedom and sometimes life itself is at stake.
People who work every day for 40 years for each client as if it's their first day working on their first real client assignment. Sure, some of the details get to be tedious or old hat after a while--but those juices are always flowing. They are always tuned into their responsibilities to others. They take great pride in it. People, if you will, who were born to be lawyers.
"Nice, smart" kids, maybe?
No. In fact, "nice, smart" kids including scads of first-borns who were always great students, maybe elected Senior Class President in high school or on the debating team in college--they come in droves to the legal profession every year and have done that for generations--almost always make shitty lawyers.
"Smart" is a prerequisite. "Nice" is okay--"happy" is more important--but you meet few sane clients who insist on "nice".
To be an effective lawyer, you need a lot more going on, whether you are doing litigation, transactional work, regulatory matters and even legislative/lobbying kinds of projects. I'm not an expert on personality types. But in my view you probably ought to have all of the following: (1) more energy than most people have, (2) stamina (good physical health, perhaps better than average health), (3) persistence, (4) ambition, (5) resilience, (6) competitiveness and a (7) mean streak a mile wide you can turn off and on. And that's for starters. Here are two more: (8) a natural tendency to thrive on and even relish conflict (no, not "embrace", I said relish) and (9) a natural tendency to regard "stress as kind of fuel".
So with that in mind, we've renamed our blog, starting two days ago--until the day after Labor Day--What About Clients/Paris? will be known as "It's Not About the Lawyers, Teacups." As most of our seven or eight regular readers we've picked up since our launch 10 years ago already know, we think there is currently in the legal profession an alarmingly undue emphasis on concepts like:
(a) lawyer comfort and satisfaction generally,
(b) lawyer self-esteem,
(c) lawyer "resilience" (N.B. "lawyer resilience"; this is a subtopic if there ever was one that is certain to make a lot of sophisticated clients look suddenly like they've lost several pints of blood the first time they hear it),
(d) lawyer "mindfulness" and other pop-Zen faux-Eastern notions of well-being, calm, repose, serenity and right state of mind which are taught by people who have no idea what they're talking about to often youngish lawyers who don't know the difference and which would have Alan Watts, Eknath Easwaran or Gautama Himself rolling agonizingly in their graves;
(e) lawyer mental health, and
(f) the new "Lawyer Patienthood", especially underemployed or unemployed younger lawyers who are desperate to make the profession "fit them" even if in the best of economic times it would be painfully apparent to them and many others that they are wonderful, important and talented creatures who deserve to be happy but were simply not cut out to be lawyers in the first place. "Nice, smart kids" can certainly do many other things.
I think that the wrong humans have been entering law school for some time now, from the oldest Baby Boomers to the youngest of Gen-Ys. Somehow we need to attract those who are born with the basic mental, emotional and physical makings of the kind of person clients and customers can rely on with confidence. There are lots of these folks--and we need to start attracting them to this profession. For the last three decades, at least, they have not appeared in great numbers. Let's develop more sophisticated ways of identifying them--and for the sake of clients everywhere somehow start getting them here.
[From a post on September 3, 2015]
Posted by JD Hull. Permalink | Comments (2)
September 14, 2016
People will not wait to be introduced and will even begin to speak with strangers as they stand in a line, sit next to each other at an event, or gather in a crowd.

--Commisceo Global, a London-based consultancy on what to expect in America
One of my best Brit friends is a City (central London) lawyer who lives part of the time in Kent. He and his wife live in a very old village which is about the same population it was 1000 years ago: about 200. To a degree, and at only certain times, I like making him uncomfortable with my American colonial manners, and in some situations work at it pretty hard. In most respects, however, I do as my European hosts do wherever I am and wherever they take me. But there are exceptions. For one thing, I refuse to park my friendliness and open curiosity about people, places and things. I can't help it. Even when I am trying to tone things down.
Like the time I upset everyone by chatting up my Kent friend's butcher early one quiet Saturday morning while the butcher was cutting up something that we would prepare later for dinner. Just the three of us. No one else was in the store. It was quite tiny but had a prosperous look. The butcher was clearly proud of his shop. I started asking the butcher about the store, how business and even his hat, which I complimented him on. Which took me only about 30 seconds. The butcher looked a bit frantic, said nothing and turned to my friend for help or an explanation. The butcher got both. My friend quickly said something like "He's an American...very friendly you know...what are we to do?"
It's true. American manners drives Brits, Germans and most northern Europeans nuts: American informality, openness, curiosity non-stop cheerfulness and friendliness. Over on their side of the pond, even a very self-assured and accomplished southern England executive, consultant, lawyer or other professional, for example, would rather choke to death than talk to strangers in a subway or ask how to get to a bank or money exchange. But wide-open is what Americans are and have always been; if you want to do business in the U.S., you need to step up. Or at least tolerate us. When we Yanks are over there, you guys can complain and be mortified all you want. And you do.
There is no end to multi-cultural etiquette primers on "doing business internationally", and most of them are of course drivel. The best advice in a nutshell? Go where you need to go, and watch your American hosts carefully as you work--but do "go native". Be prepared to amp yourself up just a notch. The website of UK-based Commisceo Global Consultancy does a nice job of laying out the overall business atmosphere here in a few sentences:
American friendliness and informality is legendary. People will not wait to be introduced and will even begin to speak with strangers as they stand in a line, sit next to each other at an event, or gather in a crowd.

Americans are direct in the way they communicate. They value logic and linear thinking [note: not sure I agree with foregoing clause] and expect people to speak clearly and in a straightforward manner. Time is money in the U.S. so people tend to get to the point quickly and are annoyed by beating around the bush.

Communicating virtually (i.e. through email, SMS, Skype, etc) is very common with very little protocol or formality in the interaction. If you are from a culture that is more subtle in communication style, try not to be insulted by the directness.
Original: 2.21.16
Posted by JD Hull. Permalink | Comments (0)
September 13, 2016
Below is a photograph of Georgetown near Key Bridge (the bridge barely out of the picture on the right) on the Potomac River and Georgetown University taken from Virginia. Barely hidden and on M Street, which runs parallel to the river, are the terrifying stone stair steps used in the movie The Exorcist. A few hundred feet east down the shore--but also out of the picture--is northern side of the Key Bridge, finished in 1923. The building on the shore is the Washington Canoe Club (WCC), established in 1904, founded by members of the Potomac Boat Club (PBC).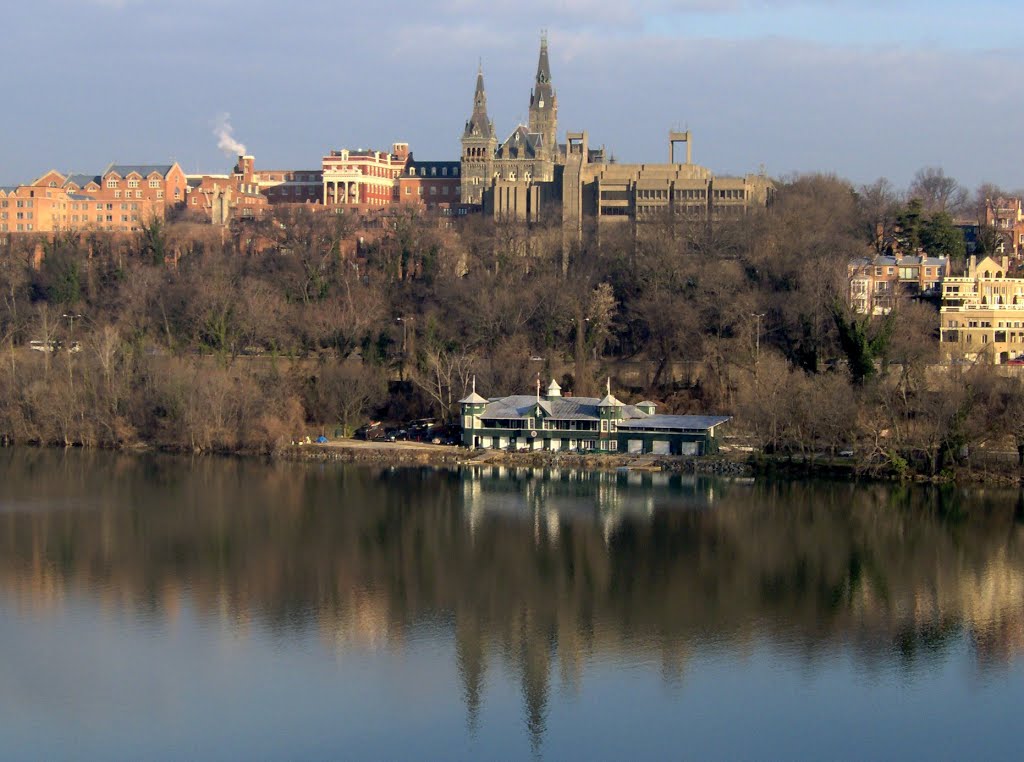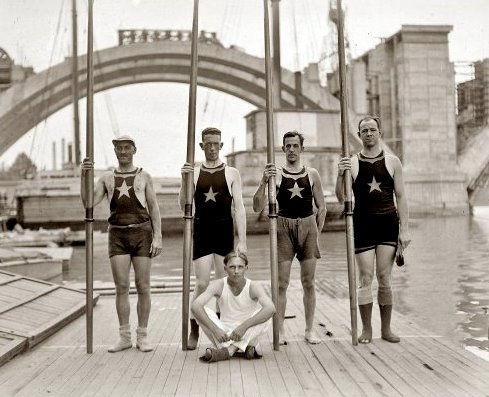 Potomac Boat Club members in 1921. Behind them is Key Bridge under construction.


The Potomac Boat Club, about 100 meters east of the WCC.

Posted by JD Hull. Permalink | Comments (0)
If you've a talent for Winging It, great. Use it when you must. But don't make it a procedure. Prepare.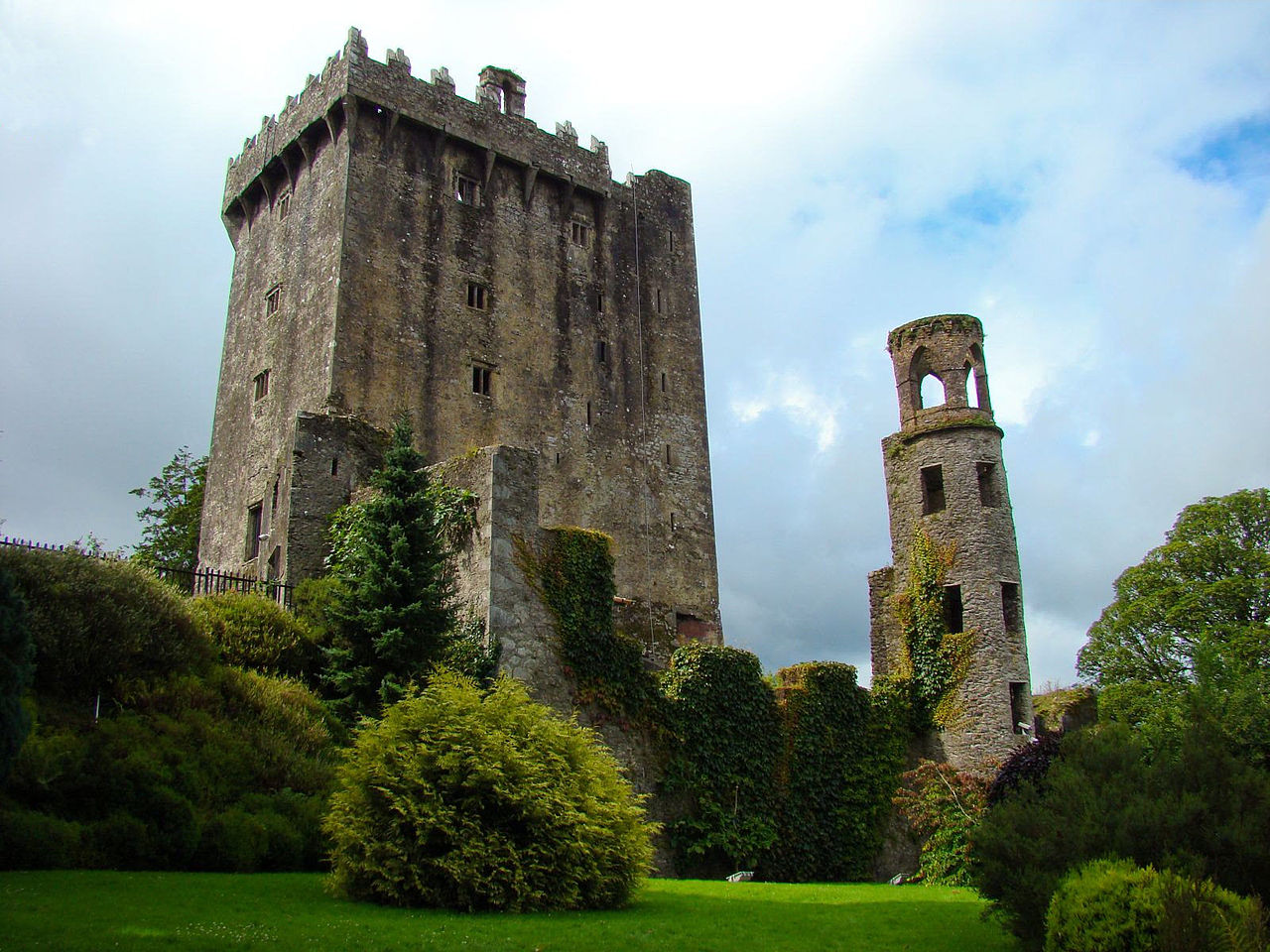 Blarney Castle, Cork, Ireland
Posted by JD Hull. Permalink | Comments (0)
September 12, 2016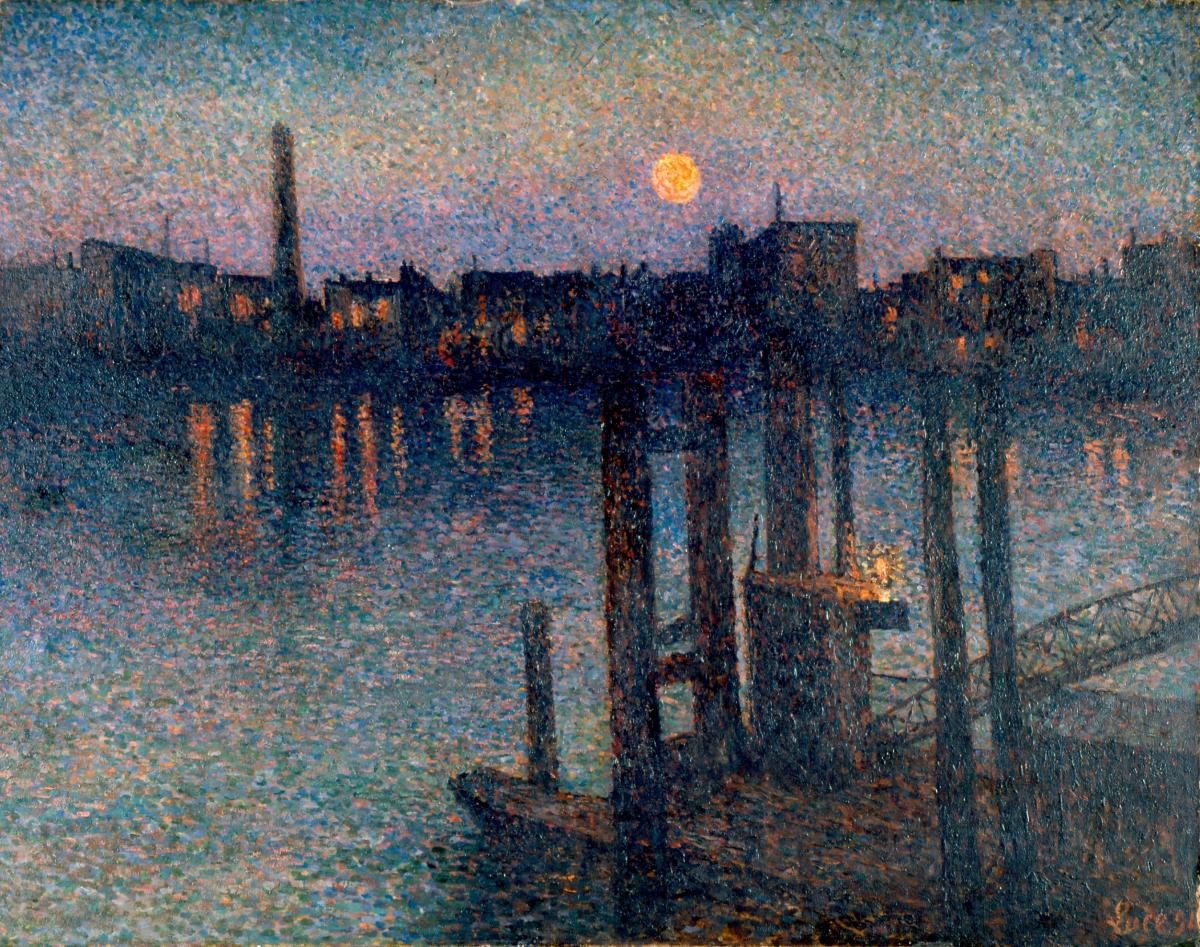 "Port of London, Night" (1894), oil on canvas, by Maximilien Luce (French, 1858 – 1941).

Posted by JD Hull. Permalink | Comments (0)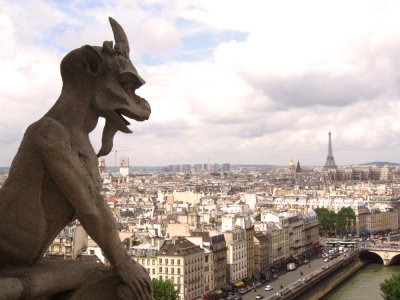 When you work, you are marketing. You are constantly sending the customer small but powerful ads. Rule Six comes from our hopelessly arrogant and deeply infuriating but consistently right, practical, and world-famous 12 Rules of Client Service.
Posted by Holden Oliver (Kitzbühel Desk). Permalink | Comments (0)
September 11, 2016

Photograph by Thomas E. Franklin.
Posted by JD Hull. Permalink | Comments (0)
At Saatchi & Saatchi, Paul Arden's ad campaigns changed everything for British Airways.
Posted by JD Hull. Permalink | Comments (0)
Several years ago, my friend and Renaissance man Ray Ward at his superb the (new) legal writer flagged a nicely done nuts-and-bolts resource for answering written interrogatories by Manhattan's Judge Gerald Lebovits which appeared in the January 2012 New York State Bar Association Journal.
Posted by JD Hull. Permalink | Comments (0)
September 10, 2016
Chrissie Hynde of The Pretenders just turned 65. She lives mainly in London now. Like me, she went to a truly great public high school in the Ohio suburbs, hers being up north in the more industrial Cleveland-Akron megalopolis. I like Ohio. I was lucky to spend half my childhood there. But whenever Hynde and The Pretenders over the past 30 years have performed this song--to be fair, it could be about quite a few Midwestern cities--her voice drips with anger, and you know what she means. It's powerful. Here's one of her tamer renditions.
Posted by JD Hull. Permalink | Comments (0)
September 09, 2016
And why not? At least once a year each employee at our firm is evaluated in a process in which written evaluations are delivered, followed by a meeting with comments, questions and gripes. It's 2-way process, too. "They" (associates and support staff) get to evaluate "us" (partners and senior lawyers), and then talk about it. It works well. We've followed this procedure for 5 years. However, starting this year, our evaluations will also be tied to the "12 Client Service Rules" which we set out in this blog as an off-shoot of our firm practice guide and completed in early April. We talk about real service every single day, almost as if it were a substantive area of law practice. It's a running conversation. But if you are serious about building and keeping a "client service culture" at Hull McGuire, we need to underscore them in every performance review.
2006-05-04
Posted by JD Hull. Permalink | Comments (0)
September 08, 2016
They call it stormy Monday, yes but Tuesday's just as bad.
They call it stormy Monday, yes but Tuesday's just as bad.
Wednesday's even worse; Thursday's awful sad.

The eagle flies on Friday, Saturday I go out to play.
The eagle flies on Friday, but Saturday I go out to play.
Sunday I go to church where I kneel down and pray.

And this is what I say:

"Lord have mercy, Lord have mercy on me. Lord have mercy, Lord have mercy on me. Just trying to find my baby, won't somebody send her home to me."
Posted by JD Hull. Permalink | Comments (0)
O God, I could be bounded in a nutshell, and count myself a king of infinite space.

- Hamlet Act 2, Scene 2.
El Aleph is a story by Argentina's hands-down dean of letters Jorges Luis Borges first published in 1945 and revised from time to time through 1974. It is the most amazing short story I've ever read. I and two other--and far more gifted--Indian Hill (Ohio) High School classmates read El Aleph in Spanish in 1970 with Mr. Fogle in our "Spanish V" class. In the story The Aleph is a point in space that subsumes all other points in space and shows you all that is occurring in the Universe at once. Is that far-in or what?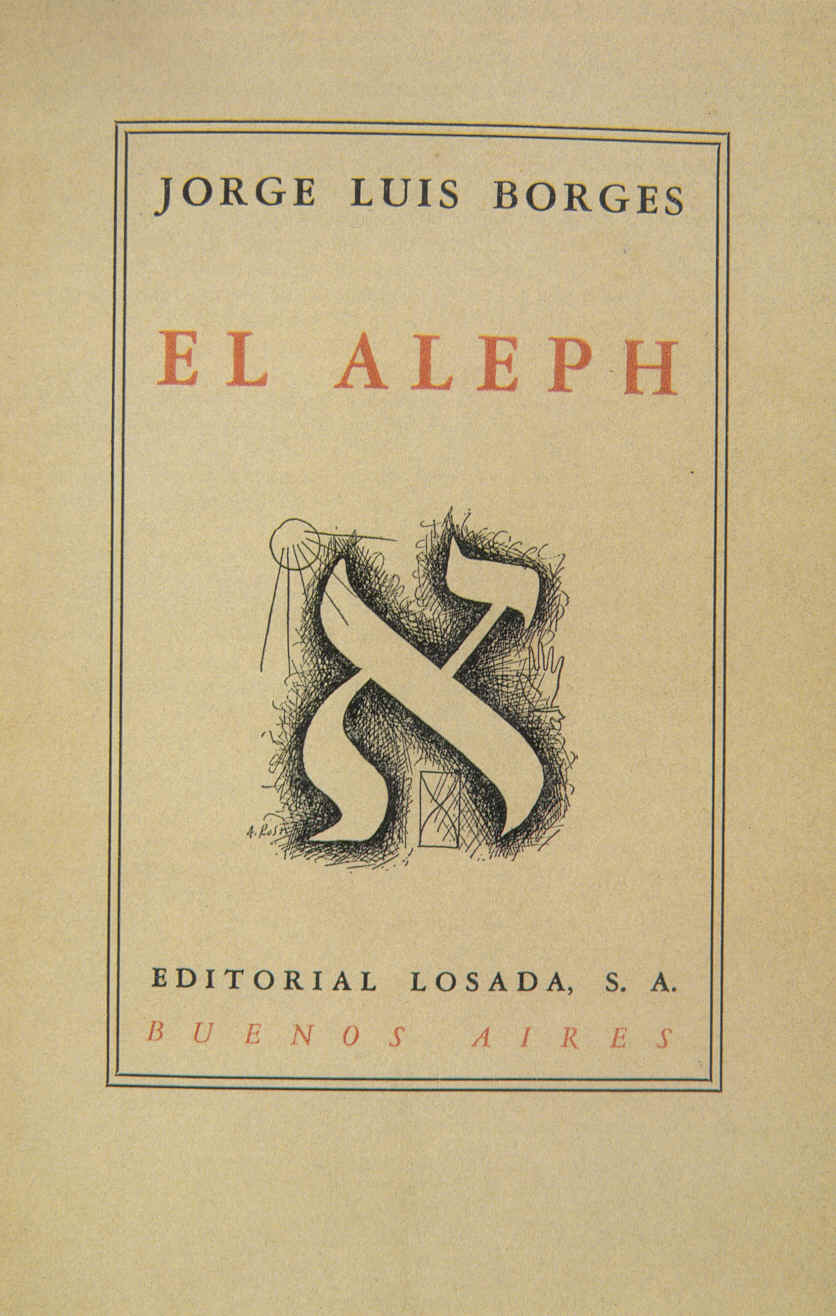 "Este palacio es fábrica de los dioses, pensé primeramente. Exploré los inhabitados recintos y corregí: Los dioses que lo edificaron han muerto. Noté sus peculiaridades y dije: Los dioses que lo edificaron estaban locos. Lo djie, bien lo sé, con una incomprensible reprobación que era casi un remordimiento, con más horror intelectual que miedo sensible."

Posted by JD Hull. Permalink | Comments (0)
September 07, 2016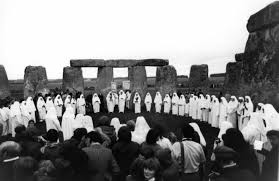 Lots of conversations with persons who approach your firm with a legal issue do not result in your getting hired. The matter might be too small, too insubstantial or not the kind of law you do. You usually know in the first few minutes. But very often the time from the initial call or meeting to saying "no" is protracted. You may need to review documents, or speak with someone they asked you to contact. However, that may take a few days, and involve a few conversations and emails.
In those cases in which you need to put off saying no, write a declination letter. Email. Regular mail. Something. Put it in writing that you are not her attorney. It's easy. It simply says you are confirming that you and your firm are NOT going to represent him, her or it in the matter at hand. It does not say why. It does not need to say why.
If the would-be client is an "unsophisticated user of legal services" or, in your view, a stone crazy person, the declination letter is especially important. You may even want to write one if there was only a short phone call or meeting to evaluate the matter followed by an immediate verbal "no". Again, if there may be any misunderstanding, write a declination letter. And do it quickly.
Frequent questions:
1. Do you really need to do this from time to time?
Answer: Yes. At least 4 or 5 times for would-be clients in a large or BigLaw firm during your career. In the smallest firms count on doing it at least 50 times in the course of a career. If you do plaintiff's PI or represent Mom and Pops business clients, you may do it more.
2. Who do you send them to and when?
Answer: (a) To would-be clients in situations where you take more time than usual to evaluate the matter they bring to you before saying no, (b) to unsophisticated users of legal services or, and most likely, (c) to crazy people who might tend to rely on your legal representation going forward despite the fact that you have declined the representation. Do it as soon as possible.
3. Why? Why would you ever need to send a declination letter?
Answer: Because unsophisticated and crazy clients are legion. They may not listen well. Or no one will represent them--and they may be so desperate for someone to move forward with their marginal or "dog" case that they in effect hijack you and your firm in hopes that you feel duty-bound to act or that you will change your mind. This is particularly true if a jurisdictional deadline is looming.
Posted by JD Hull. Permalink | Comments (0)
September 06, 2016
Actor, Writer, Renaissance Man, Polymath: London's Stephen Fry.
Posted by JD Hull. Permalink | Comments (0)
September 05, 2016
Here is the complete text of a circa-1595 comedy by Shakespeare, Love's Labour's Lost. You can read it aloud--or, even better, act it out. First performed before Queen Elizabeth at her Court in 1597 (as "Loues Labors Loſt"), it was likely written for performance before culturally-literate law students and barristers-in-training. The notion was that such well-rounded humans would appreciate its sophistication and wit at the Inns of Court in still over-percolating Legal London. And, most certainly, it was performed at Gray's Inn, where Elizabeth was the "patron". Interestingly, the play begins with a vow by several men to forswear pleasures of the flesh and the company of fast women during a three-year period of study and reflection. And to "train our intellects to vain delight".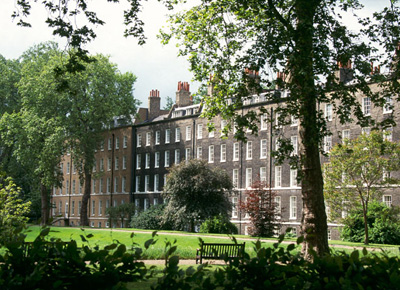 Posted by JD Hull. Permalink | Comments (0)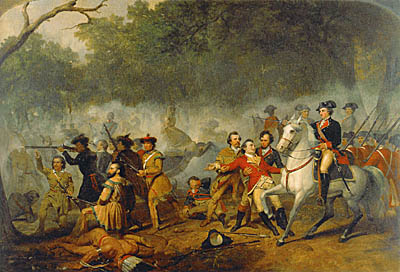 The early-in-the-case Rule 56 motion. Note the well-dressed Brit General Counsel taking a bullet.
Rule 56
.....
(d) When Facts Are Unavailable to the Nonmovant. If a nonmovant shows by affidavit or declaration that, for specified reasons, it cannot present facts essential to justify its opposition, the court may:

(1) defer considering the motion or deny it;
(2) allow time to obtain affidavits or declarations or to take discovery; or
(3) issue any other appropriate order.
Trial lawyers, in-house counsel and law students know that Rule 56 of the Federal Rules of Civil Procedure, or summary judgment, gives a litigant an opportunity to win on its claims or dispose of the opponent's claims relatively quickly and without trial. Accompanied by sworn affidavits, and most often discovery responses, a Rule 56 motion tries to show that there is no real dispute about key facts and that the movant is entitled to judgment under the law. If the trial court grants it, the movant wins on those claims.
But what if a summary judgment motion is brought against your client suddenly and early in the case and the local rules of the district court don't give you much time to develop and prepare an opposition? After all, Rule 56 lets a party who has brought a claim file for summary judgment after 20 days, and defendants can file "at any time".
It happens pretty frequently. Both plaintiffs and defendants make the motion early on. Defendants do it the most. No matter who moves early, or how it is eventually resolved by the district court, it's very disruptive. It will fluster even the most battle-hardened-been-there-seen-that GC or in-house counsel. It's an expensive little sideshow, too. Everyone in the responding camp hates life for a while.
Subdivision (d) of Rule 56, "When Facts Are Unavailable to the Nonmovant", provides a safeguard against premature grants of summary judgment. Some good lawyers seem either to not know about--or to not use--subdivision (d) of Rule 56. In short, you file your own motion and affidavit--there are weighty sanctions if you misuse the rule, so be careful--stating affidavits by persons with knowledge needed to oppose the motion are "not available", and stating why. (More senior lawyers may know this provision as Rule 56(f); it was re-lettered in the 2010 amendments to the federal rules.)
The federal district court can then (1) deny the request and make you oppose the motion, (2) refuse to grant the motion or do what you really want it to do: (3) grant a continuance so that you can develop facts and, better yet, take depositions or conduct other discovery. Granted, it's a rule that delays, but if used correctly, Rule 56(d) can give you the breathing room and time you need to develop the client's case--not to mention avoiding the granting of summary judgment.
Posted by JD Hull. Permalink | Comments (0)
September 04, 2016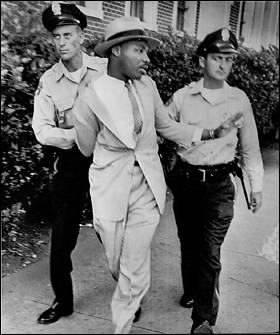 Martin Luther King, Jr. (1929-1968). He is 29.
Posted by JD Hull. Permalink | Comments (0)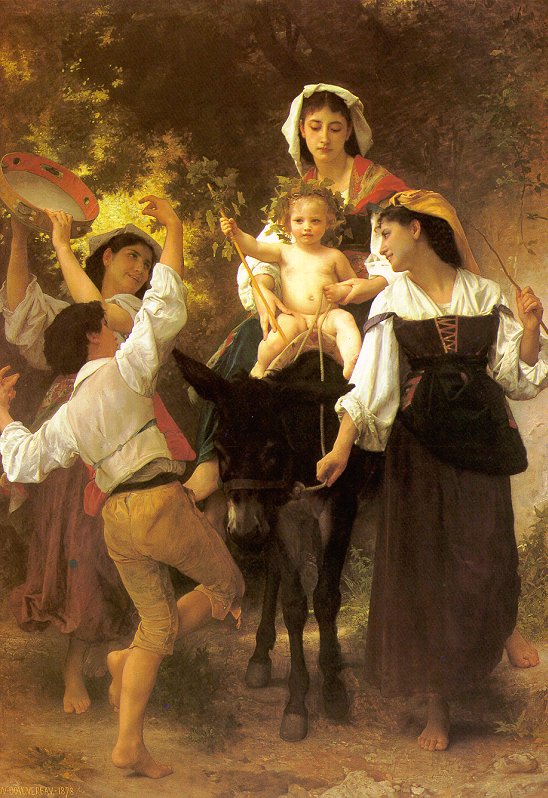 William-Adolphe Bouguereau, c.1878, Cummer Museum, Jacksonville.

Posted by JD Hull. Permalink | Comments (0)
September 03, 2016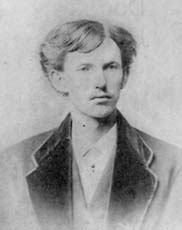 John Henry Holliday in 1872.
He despised and, whenever he could, preferred to engage bullies. He had a knee-jerk resistance to following the crowd in anything. He thought for himself. He argued with everyone (including the Earp family) about everything. He liked underdogs.
The Gift of Loyalty, Being There, Standing Up. Nine-tenths of what has been said or written about him, including Hollywood's versions, is hype. Doc Holliday wasn't a great shot, or anything like an artist with that big knife he carried around with him. He didn't kill scores of people. He wasn't drunk 24/7. Not everyone hated or feared him. Yes, he could be as mean as a snake.
But when you clear away the Old West myth, he's still a tragic but compelling and often admirable loner. Biographers do agree that John Henry Holliday (1851-1887) was fiercely loyal and could be counted on to stand up for friends--not just the Earp family--and a few others who might need a bold if flamboyant assist.
To be honest, I wish more lawyers--too many of us are cowards and wimps--had Doc's pluck, his ever-readiness to "be there" for you and his fine madness. Most of us? We don't come by strong character, action or decisiveness naturally. Face it: as a group, we are barely above-average Dorks. We've raised holding back, and even common cowardice, to an acceptable art.
Like many lawyers-to-be, Doc grew up comfortably and was well-educated. He was raised in Georgia as a popular and bright youngster in a close, supportive and fairly well-to-do family in which, among other things, he learned about card games. His clan's fortunes were badly set back, but not destroyed, by the Civil War and the subsequent occupation by Union soldiers.
He started out adulthood in 1872 as a 20-year-old graduate of a fine dental surgery school in Philadelphia. But Holliday caught Tuberculosis from either his stepmother or a patient in his first year of practice. At 22, still the beginning of his dental practice, he was diagnosed as "consumptive"--and told that he had but a few months to live.
This shock, coupled with what some researchers believe was a star-crossed love affair with a first cousin, made Holliday move West for his health. Dentistry quickly took a back seat to gambling. He became a binge-drinking rogue with only a few friends, professional gambler, resident wit, expert womanizer and prankster who was somehow menacing to most of the people he met, even at a weight of around 140 pounds. Although he was clearly an emotional and in some respects volatile man, most reports have him clear-headed, quick-witted and even strangely calm in violent situations the moment they erupted.
This was a bit of Social Critic and Philosopher in Holliday, too. I've read three bios now on Doc. (The best, to me, is Doc Holliday by Gary L. Roberts, John Wiley & Sons (2006)). Even when drunk, or when he had lost his temper (both happened a lot), Holliday was clear-eyed in a number of respects.
He wouldn't beat up on weaklings. He despised--and, whenever he could, preferred to engage--straight-up bullies and self-hating creeps. He had a knee-jerk resistance to following the crowd in anything. He thought for himself; he argued with everyone (including the Earp family) about everything. He liked underdogs. And even when cornered--or was about to be hauled off to jail (also happened a lot)--he had something caustic and often incredibly funny to say.
Tuberculosis did finally claim him in Colorado at age 37. There is no end to the lore about what he did and said, or to the speculation about what made him tick in those last 15 years. But even the most sober historical sources on Holliday do agree on one thing. Over and over again, if a friend--in a few cases a total stranger--needed him, he was there immediately.
Instinctive. No hesitation. An angry yet adept explosion. None of the pathetic step-by-step "analysis" of modern white collars that should shame us deeply every time and never does. You didn't need to ask Doc to help. Doc didn't need to think about it.
He just did it.
Posted by JD Hull. Permalink | Comments (0)
Half my life is an act of revision.

--John Irving (1942-)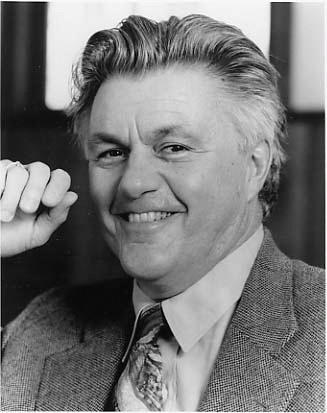 Posted by JD Hull. Permalink | Comments (0)
September 02, 2016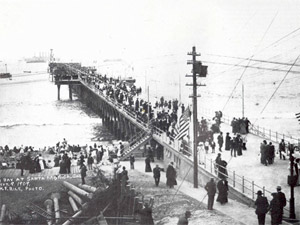 Posted by JD Hull. Permalink | Comments (0)
Posted by JD Hull. Permalink | Comments (0)
September 01, 2016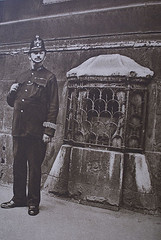 We've written about it before. I have a thing about it--probably because for now I live a lot of the time in California in an "old" 22-year-old home. Back East, in DC, NYC and Nantucket, and other parts of the U.S. where people do not use "party" as a verb, there's much older stuff, of course, sometimes going back to the 1600s--but nothing like you stumble upon every moment in dear old Albion and Western Europe. Sorry, rock and cave paintings and U.S. mound-builder relics don't cut it for me as much; so alert the Oberlin College faculty, the BIA and NPR--and then sue me. I like old books, old homes, old things; but they need to be the relics of real goofy-looking Europeans like me.
The Stone is important to me because it's mysterious and fires the imagination--not because it's way old. There's a myth that the Stone was part of an altar built by Brutus of Troy, the legendary founder of London. Not true in any respect--but the Stone is Dang Olde, older than Boudica, Tacitus, Disraeli or Keith Richards, and at the very minimum, an enduring symbol of the Authority of The City since London Roman times. So we're talking about at least 2000 years of Stoneness. Some scholars think 3000 years.
Anyway, finding It is easy: you head east, down Fleet Street, past Dr. Johnson's house, past St. Paul's a block north, staying on Fleet Street (not Lane) which becomes Ludgate Hill (past intersection with Old Bailey), which becomes Cannon Street, to 111 Cannon, across from the tube station.
Got it? You'll miss It if you're not careful. You may give an oath to It if you like. The Stone likes that.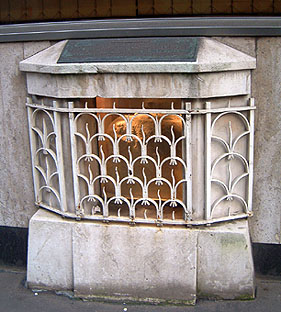 Original: 8-29-08

Posted by JD Hull. Permalink | Comments (0)
August 31, 2016
Eternity is a mere moment--just long enough for a joke.

--Hermann Hesse's version of Goethe, dead, possessed of a superior perspective, and speaking to Harry Haller, in Steppenwolf (1927).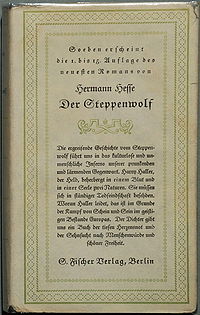 Posted by JD Hull. Permalink | Comments (0)
Without invention nothing is well spaced,
unless the mind change, unless
the stars are new measured, according
to their relative positions, the
line will not change, the necessity
will not matriculate: unless there is
a new mind there cannot be a new
line, the old will go on
repeating itself with recurring
deadliness.
William Carlos Williams in Paterson, Book 2 ("Sunday in the Park")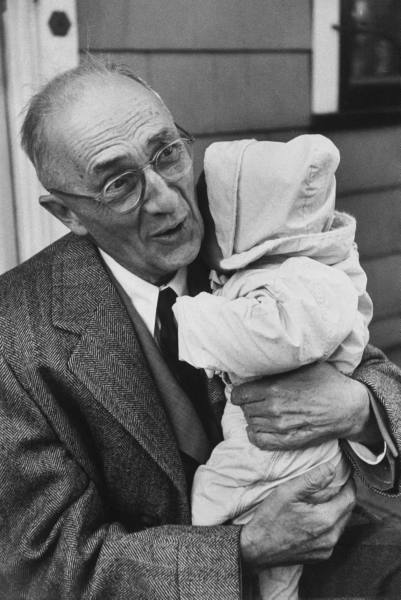 Posted by JD Hull. Permalink | Comments (0)
August 30, 2016
Lawyers who won't take a stand is a time-honored tradition. Ernie from Glen Burnie, a lawyer and a life-long friend of mine, is not such a creature. It's just his nature. He's an activist in all matters. He'll stand up for people who pay him--and for people he just met on the subway. In late 1995, when the championship Netherlands Women's National Volleyball Team were staying at the Mayflower, Ernie, I and two lawyers from the DC office of [firm name deleted] met the four tallest at Clyde's.....sorry, we're getting sidetracked.
There are so many wonderful stories about Ernie from Glen Burnie. But read first the very short story about Ernie's big find circa 1990. We first reported on it in June of 2006. It's about an old parchment he claims was discovered in Alexandria, Virginia, around the same time we both began practicing law in the District. Do see The Seven Habits of Highly Useless Corporate Lawyers. This is a true story, mostly. So listen up.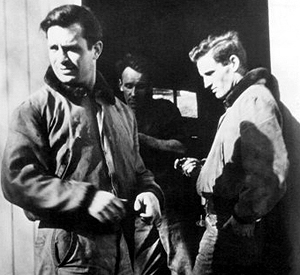 Stand-up guys: The author, then a dead-ringer for writer Jack Kerouac, and EFGB in their pre-lawyer and pre-Netherlands Women's National Volleyball Team years.
Posted by JD Hull. Permalink | Comments (0)
Detroit, July 19, 1970
Posted by JD Hull. Permalink | Comments (0)
August 29, 2016
We are asked to recognize that authors are congenitally irresponsible, that frequently they are so sorely pressed for funds that they are willing to sell their work for a mere pittance, and therefore assignments made by them should not be upheld.

--Justice Frankfurter, writing in Fisher Music Co. v. Witmark, 318 U.S. 643, 656 (1943)

37 years in Hell: French Poet-Badass Arthur Rimbaud at age 17, 1871.
Posted by JD Hull. Permalink | Comments (0)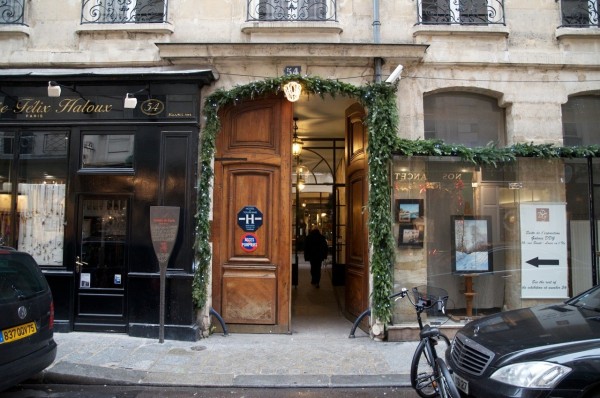 Hotel du Jeu de Paume, 54 Rue Saint-Louis en l'Île, 75004 Paris
Posted by JD Hull. Permalink | Comments (0)
August 28, 2016
Photo by the charming and talented Tara Bradford at Puce de Vanves, one of the largest flea markets in Paris, in the 14th arrondissement.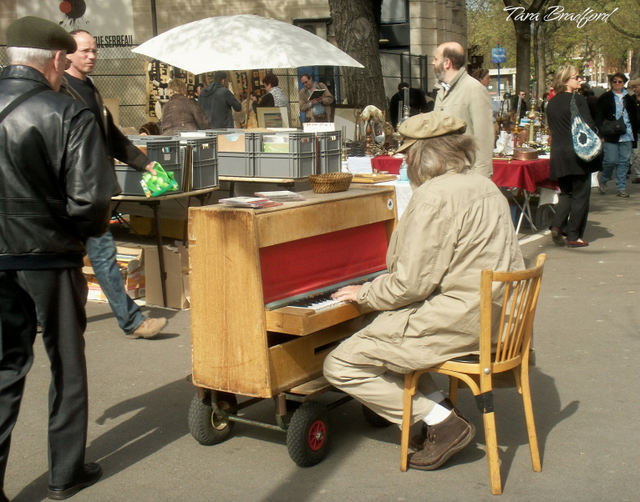 `

Posted by JD Hull. Permalink | Comments (0)
August 27, 2016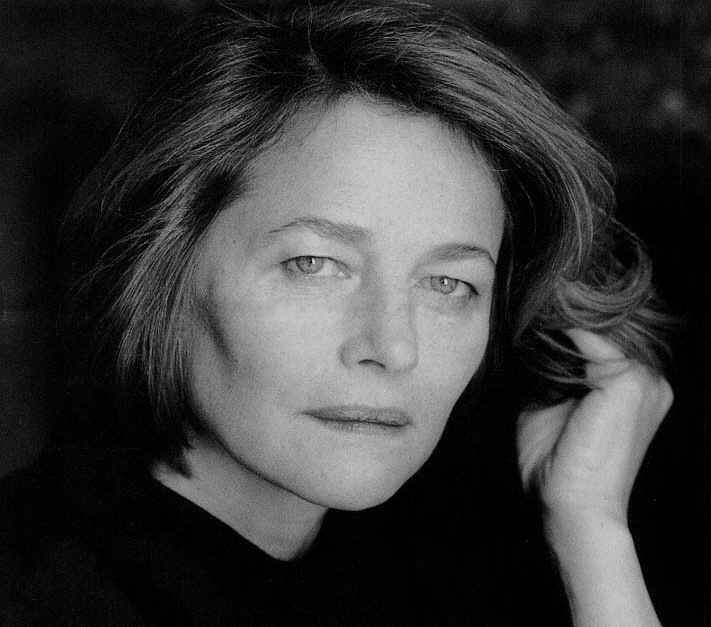 Greetings from Austria, everyone. And Happy Thanksgiving.
Great gifts, persistence and drive are hard to beat. If you don't know who Charlotte Rampling is, you're culturally illiterate. So do find out.
Ah, Charlotte. You made up for many of the rest of us.
Posted by Holden Oliver (Kitzbühel Desk). Permalink | Comments (0)

Old Dutch Church in Sleepy Hollow, Tarrytown, New York
Posted by JD Hull. Permalink | Comments (0)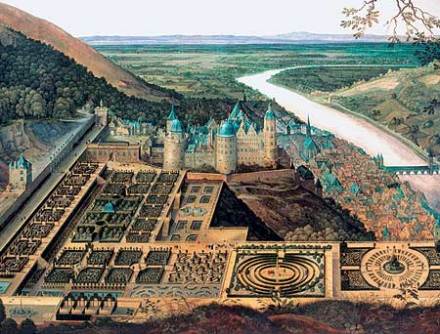 By Jacques Fouquières, Hortus Palatinus, (before 1620). Heidelberg Palace, gardens and terracing.
Posted by JD Hull. Permalink | Comments (0)
August 26, 2016
A funny, fearless and densely layered poem (1960s super-critic Karl Shapiro said the "baroque" style used made it funnier and more ironic), Melvin B. Tolson's Harlem Gallery was first published in 1965, shortly before Tolson's death in 1966. Nearly 160 pages long, it showcases and comments upon a wide variety of humans living in that pulsating, screaming, dancing and crying New York City neighborhood from the time of the Harlem Renaissance in the 1920s through the 1950s. Twenty years before Harlem Gallery, Tolson had finally found the widespread recognition and praise through his customary shorter and more conventional verse forms. But Harlem Gallery surprised readers and critics with its novelty and verve.
A separate poem was crafted for each human subject in the gallery, based on encounters and informal interviews Tolson conducted when he lived in New York for a full year. In each poem, however, Tolson, who was ethnically both African-American and native American, continued to opine about race, and about the difficulty of squaring the actual experiences of American minorities with the idea of equality promised by the American experiment. True, the form of Harlem Gallery suggests that it is as least loosely modeled on Edgar Lee Master's Spoon River Anthology--to which Tolson's steady parade of characters has been favorably compared. Tolson's gallery characters, however, speak the many colorful and often-warring dialects one could hear on the Harlem streets.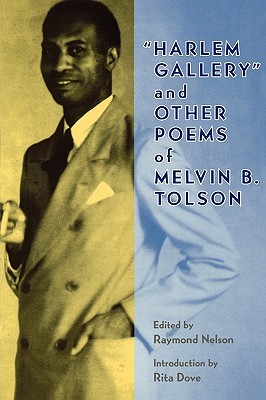 Posted by JD Hull. Permalink | Comments (0)