February 26, 2017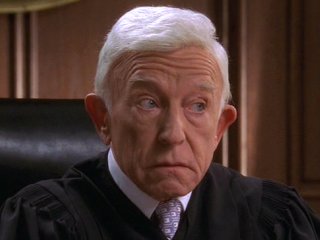 You hosin' us, Mr. Hull?
Rule 27 of the U.S. Federal Rules of Civil Procedure is "Depositions to Perpetuate Testimony". It's not invoked that often. Subdivision (a) covers "Before an Action Is Filed":
(1) Petition. A person who wants to perpetuate testimony about any matter cognizable in a United States court may file a verified petition in the district court for the district where any expected adverse party resides. The petition must ask for an order authorizing the petitioner to depose the named persons in order to perpetuate their testimony. The petition must be titled in the petitioner's name and must show:

(A) that the petitioner expects to be a party to an action cognizable in a United States court but cannot presently bring it or cause it to be brought;

(B) the subject matter of the expected action and the petitioner's interest;

(C) the facts that the petitioner wants to establish by the proposed testimony and the reasons to perpetuate it;

(D) the names or a description of the persons whom the petitioner expects to be adverse parties and their addresses, so far as known; and

(E) the name, address, and expected substance of the testimony of each deponent.

(2) Notice and Service. At least 21 days before the hearing date, the petitioner must serve each expected adverse party with a copy of the petition and a notice stating the time and place of the hearing. The notice may be served either inside or outside the district or state in the manner provided in Rule 4. If that service cannot be made with reasonable diligence on an expected adverse party, the court may order service by publication or otherwise. The court must appoint an attorney to represent persons not served in the manner provided in Rule 4 and to cross-examine the deponent if an unserved person is not otherwise represented. If any expected adverse party is a minor or is incompetent, Rule 17(c) applies.

(3) Order and Examination. If satisfied that perpetuating the testimony may prevent a failure or delay of justice, the court must issue an order that designates or describes the persons whose depositions may be taken, specifies the subject matter of the examinations, and states whether the depositions will be taken orally or by written interrogatories. The depositions may then be taken under these rules, and the court may issue orders like those authorized by Rules 34 and 35. A reference in these rules to the court where an action is pending means, for purposes of this rule, the court where the petition for the deposition was filed.

(4) Using the Deposition. A deposition to perpetuate testimony may be used under Rule 32(a) in any later-filed district-court action involving the same subject matter if the deposition either was taken under these rules or, although not so taken, would be admissible in evidence in the courts of the state where it was taken.
And subdivision (c), equally as vague in some respects (but see the Committee Notes), states:
(c) Perpetuation by an Action. This rule does not limit a court's power to entertain an action to perpetuate testimony.
Posted by JD Hull. Permalink | Comments (0)
February 25, 2017
O God, I could be bounded in a nutshell, and count myself a king of infinite space.

- Hamlet Act 2, Scene 2.
El Aleph is a story by Argentina's hands-down dean of letters Jorges Luis Borges first published in 1945 and revised from time to time through 1974. It is the most amazing short story I've ever read. I and two other--and far more gifted--Indian Hill (Ohio) High School classmates read El Aleph in Spanish in 1970 with Mr. Fogle in our "Spanish V" class. In the story The Aleph is a point in space that subsumes all other points in space and shows you all that is occurring in the Universe at once. Is that far-in or what?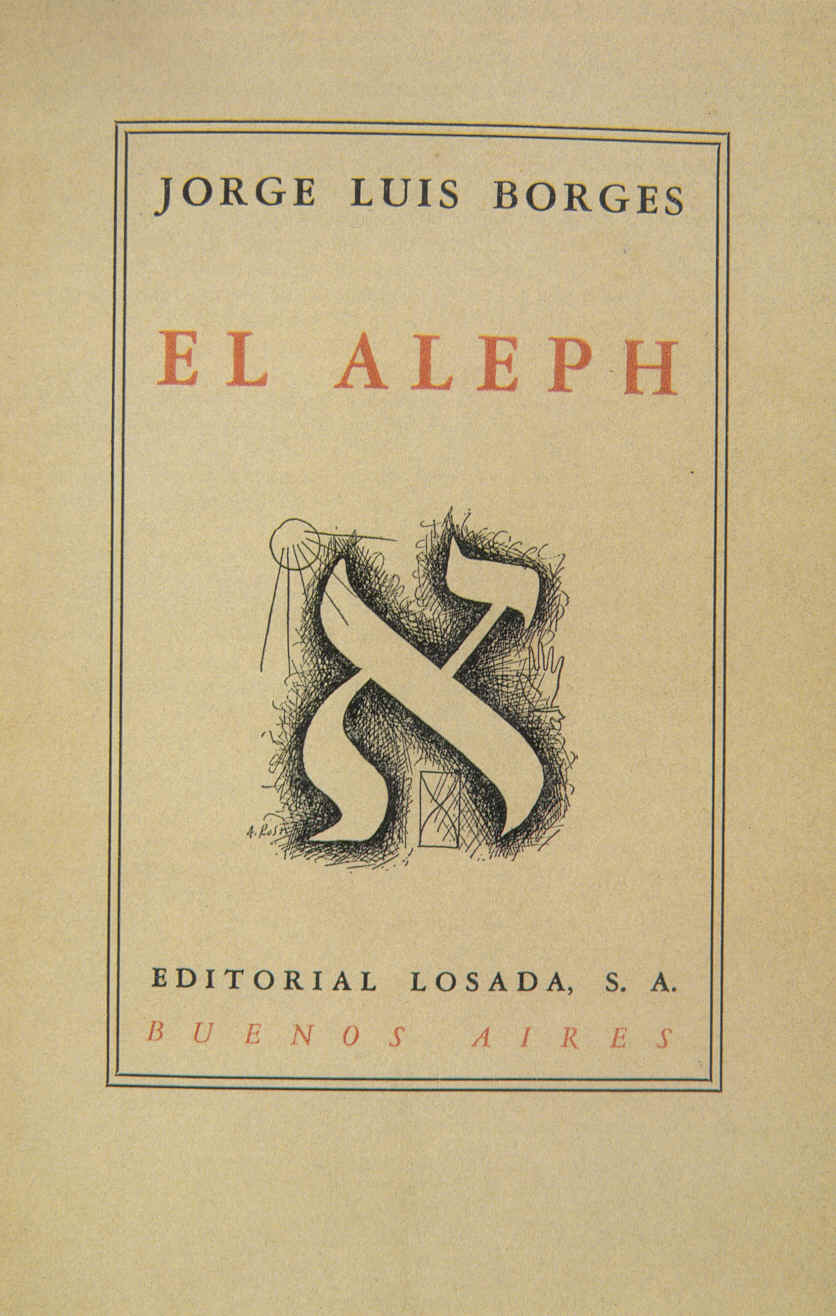 "Este palacio es fábrica de los dioses, pensé primeramente. Exploré los inhabitados recintos y corregí: Los dioses que lo edificaron han muerto. Noté sus peculiaridades y dije: Los dioses que lo edificaron estaban locos. Lo djie, bien lo sé, con una incomprensible reprobación que era casi un remordimiento, con más horror intelectual que miedo sensible."

Posted by JD Hull. Permalink | Comments (0)
February 24, 2017
You can't wait for inspiration. You have to go after it with a club.

--Jack London (1876-1916)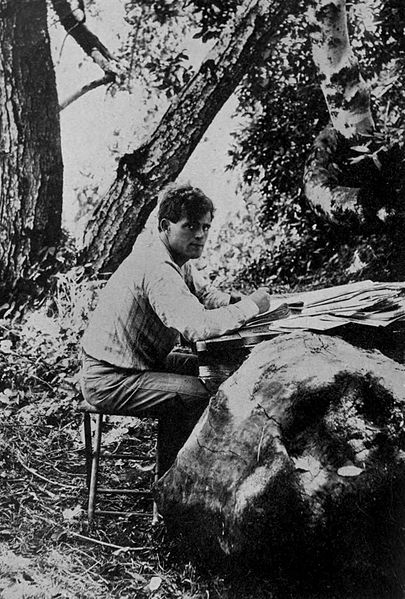 John Griffith "Jack" London in 1905

Posted by JD Hull. Permalink | Comments (0)
February 23, 2017
The Book of Kells: Is there anything more beautiful? Below is Folio 292r (circa 800) of The Book of Kells, an illuminated manuscript of the four Gospels of the New Testament. It's housed at Trinity College Library, in Dublin, Ireland. This page opens the Gospel of John. Illustrations in the Book of Kells are bursting with pre-Christian, pagan and Celtic symbols and motifs that had evolving, mixing and merging in Ireland for nearly 8000 years before Christianity. The effect is a religious document of mixed media that ranges from the playful, sexual and mystical to the deeply devout and mainstream Christian. 680 pages of the work survives.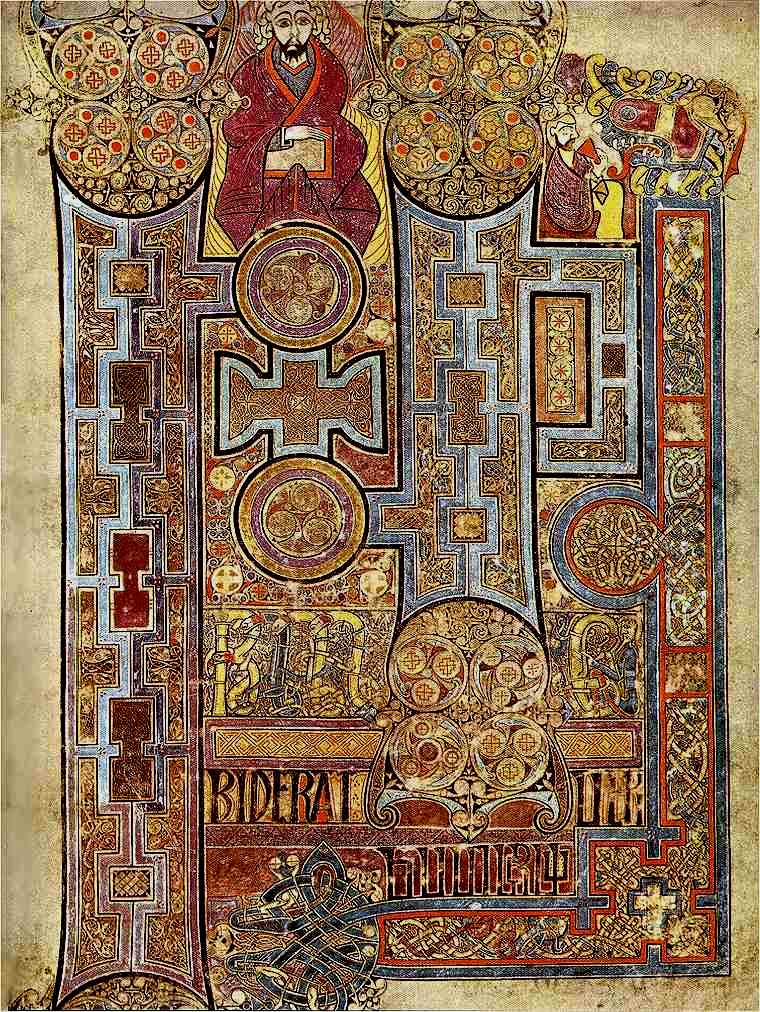 Posted by JD Hull. Permalink | Comments (0)
Excerpt from the famous November 1974 Playboy Magazine interview with writer and humorist Hunter S. Thompson conducted by Craig Vetter, a well-regarded writer and storyteller himself.
PLAYBOY: ....this morning you've had two bloody marys, three beers and about four spoons of some white substance and you've been up for only an hour. You don't deny that you're heavily into drugs, do you?

THOMPSON: No, why should I deny it? I like drugs. Somebody gave me this white powder last night. I suspect it's cocaine, but there's only one way to find out...

PLAYBOY: What do you like best?

THOMPSON: Probably mescaline and mushrooms: That's a genuine high. It's not just an up -- you know, like speed, which is really just a motor high. When you get into psychedelics like mescaline and mushrooms, it's a very clear kind of high, an interior high. But really, when you're dealing with psychedelics, there's only one king drug, when you get down to it, and that's acid. About twice a year you should blow your fucking tubes out with a tremendous hit of really good acid. Take 72 hours and just go completely amok, break it all down.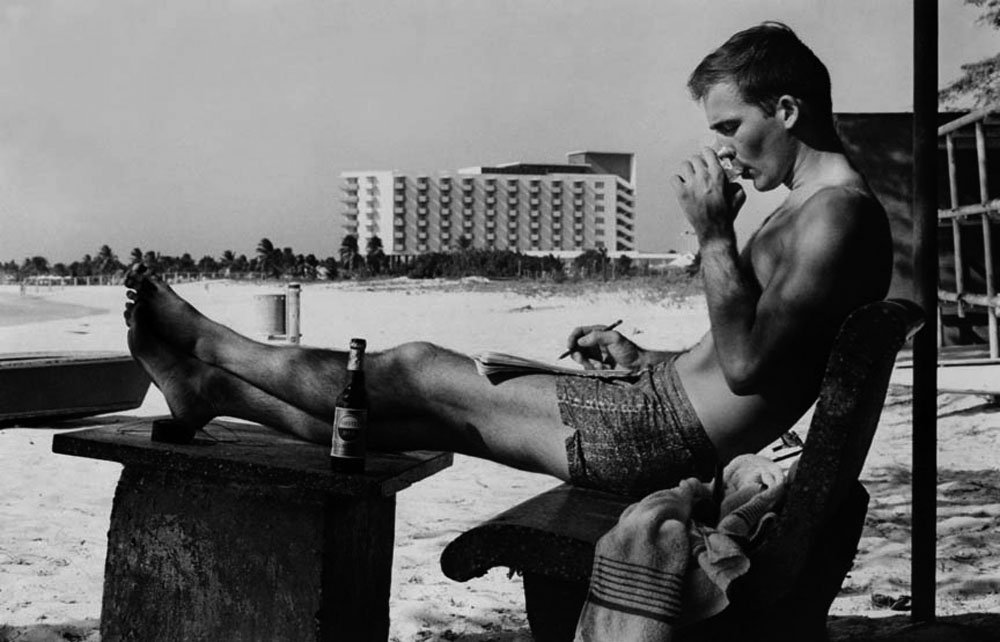 Posted by JD Hull. Permalink | Comments (0)
February 22, 2017
What do members of Congress really do, anyway?
What have they done traditionally? True, staffs are bigger now--but much of life on The Last Plantation is the same as 50 years ago. What values, if any, are shared by those on work in Capitol Hill?
The Brookings Institution first published "The Congressman: His Work as He Sees It" by Charles L. Clapp in 1963 (507 pages, Anchor). Congressional fellow, policy wonk and former Capitol Hill aide, Clapp was one of the first Washington "old hands" to study and write about the way a legislator actually thinks and works--as opposed to "how Congress works" generally--in the American Congress.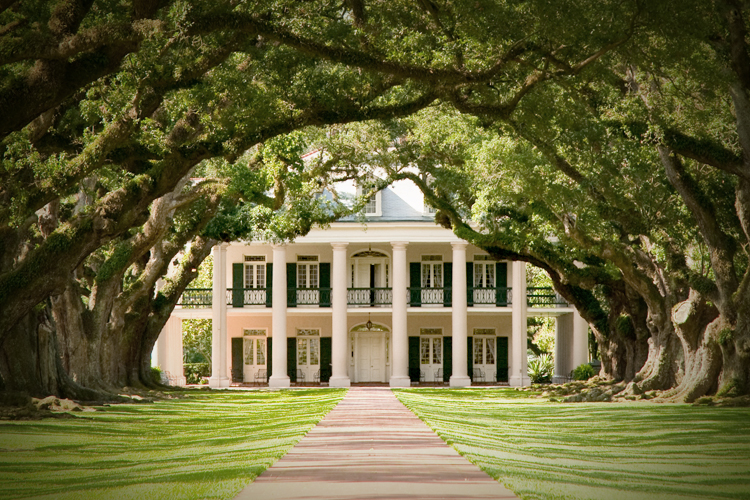 Posted by JD Hull. Permalink | Comments (1)
Discuss.
The most civilized nations of modern Europe issued from the woods of Germany; in the rude institutions of those Barbarians we [received] the original principles of our present laws and manners.

--Edward Gibbon, The Decline and Fall of the Roman Empire, Chapter IX (1782)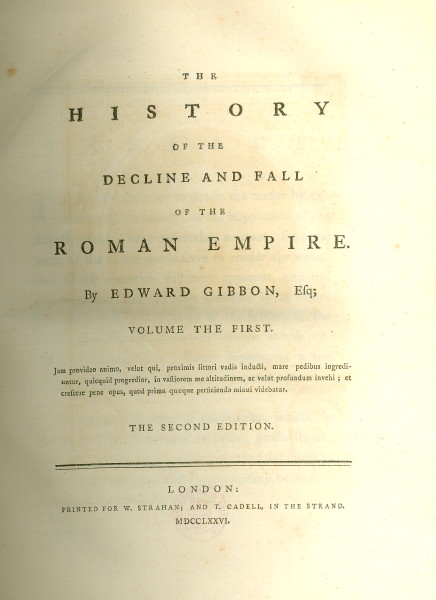 Posted by JD Hull. Permalink | Comments (0)
February 21, 2017
Donald John Tump certainly has some rough edges. A proven salesman, he still exaggerates too much for even a POTUS. He gets things wrong. He name-calls almost daily. Sure, some days I wish he were classier. But on Saturday President Trump in Melbourne, Florida gave one of best speeches you'll ever see or hear a pol give. And, technically, of course, he's a political novice. One month in office and already back into campaign style. But--for him--it worked. He hit every policy and cultural issue of his controversial 4-week presidency. Hostile news coverage. Fake news. Jobs. Replacing Obamacare. Defeating ISIS. Sanctuary cities. Trump is just learning how to develop his gift for for politics. Like him or not, the guy's a natural. And smart. If you can't court the press, go back to your base. And I think he knows at this point that disgruntled Democrats, the Left and Main Stream Media are pushing people over to him. Folks--including me--used to worship NBC, CBS, CNN and ABC. No more. Or not as much. Right now, as much as I hate to admit it, right-leaning Fox News seems "fair and balanced" compared to the spastically partisan coverage by the other big news outlets. I'm watching Fox most evenings now for the first time--because the other media outlets are openly losing it. Everyone, from coastal elites to average American families, are beginning to have second thoughts about news institutions we watched, followed and wanted to trust since the 1950s. Trump can be flaky, loopy, mean and ugly. But we're starting to see some ugly colors and cries for help in the Fourth Estate, too.
Posted by JD Hull. Permalink | Comments (0)
February 20, 2017
Speaking of come-back kids, Grover Cleveland was president 1885-1889, was out of office for four years, and then president again 1893-1897. In November 1888, he and former Ohio senator Allen Thurman lost to Civil War general and lawyer Benjamin Harrison and future New York governor Levi Morton. In January 1889, the defeated Cleveland went back to New York to practice law. But his new wife Frances told a White House staff member: "Take good care of all the furniture and ornaments in the house...we are coming back four years from today."
Frances was right. He won again in 1892.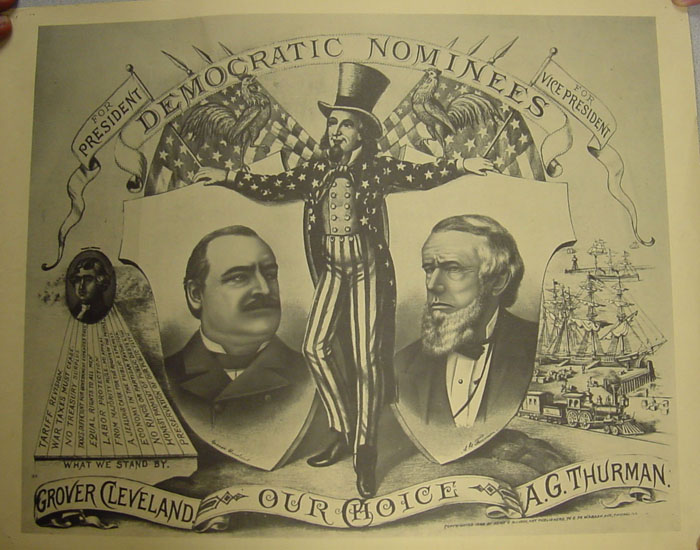 Posted by JD Hull. Permalink | Comments (0)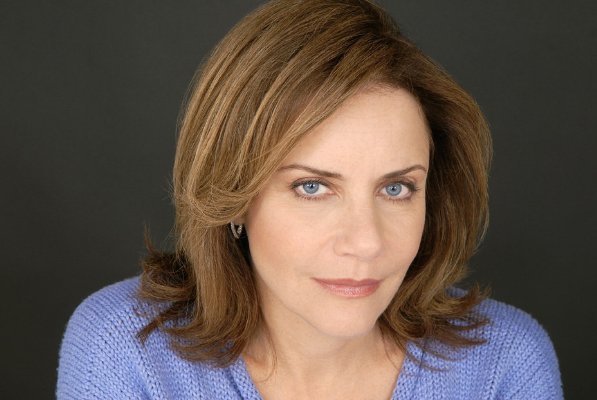 Our friend Ellen Bry, an actress and prime time television mainstay (St. Elsewhere, Dexter, Boston Legal, Monk, The Closer) for decades, also known as this blog's in-house photographer, usually works in television. A few years ago she played Ester Hobbes, a Chicago socialite who suddenly loses everything, in The Lost & Found Family, a Sony Pictures release. In the film, we meet a strong and spiritual woman who is surprised to learn that she has inherited just one thing from her dead businessman husband: a run-down old house in Georgia, and the turbulent foster family living in it. Taken from the story Mrs. Hobbes' House, The Lost & Found Family is a remarkably powerful family film set in the American South. It was filmed in Jackson, Georgia, a town between Atlanta and Macon, with a population of about 4000, in Butts County. I was there once years ago. No, it's just not a movie for this stereotype: people who go to church, sing, say "golly", watch lots of TV, eat a lot, and are afraid of virtually everyone and everything all the time. There are artful, and moving, performances by Ellen and her younger cast members, who include teen heartthrob Lucas Till and Jessica Luza, a film and television actress. Ellen's other movie credits include Mission Impossible 3, Deep Impact, and Bye, Bye Love.

Posted by JD Hull. Permalink | Comments (0)
February 19, 2017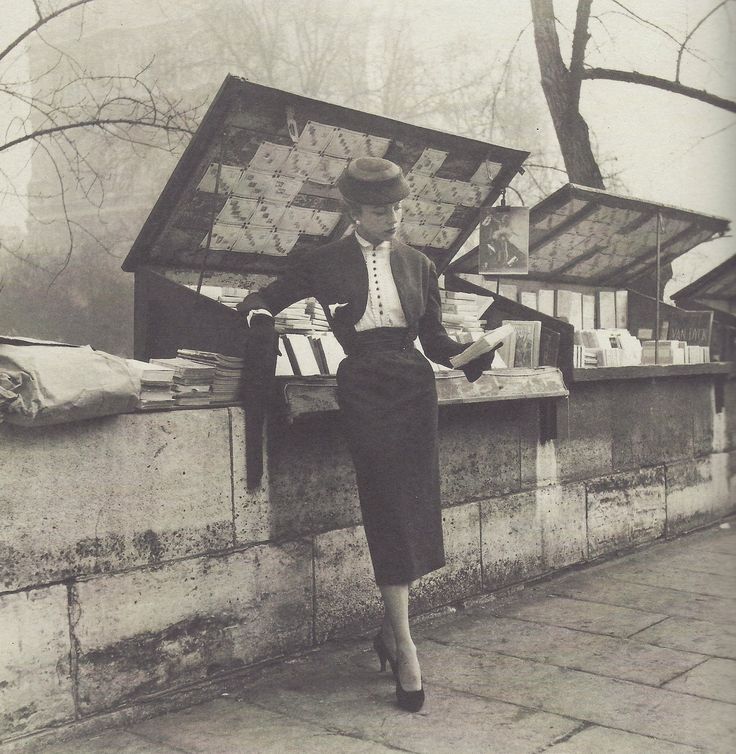 Paris 1952: Willy Maywald, Mannequin en tailleur quai Saint-Michel.

1. Never swive anyone named Zoe, Brigit or Natasha.
2. Let no one leave anything at your house.
3. Don't buy cheap shoes.
4. Shoe trees. Cedar. The most expensive.
5. Sorry. The Havard Bluebook is always important.
6. British women don't really like British men

Posted by JD Hull. Permalink | Comments (0)
February 18, 2017
Daniel O'Connell (1775-1847), the "Liberator of Ireland", led a movement that forced the British to pass the Catholic Emancipation Act of 1829, allowing Catholics to become members of the British House of Commons. History knows him as a witty, eloquent and formidable politician, and the Member of Parliament for Clare. The English found him infuriating. But O'Connell was first and foremost a consummate and thorough trial lawyer, called to the bar at age 23 in 1798. As a cross-examiner, one modern writer has said, "he had no equal at the Irish bar." And not surprisingly O'Connell was a bit of a showman. In lectures published in 1901, Prof. John L. Stoddard said of him:
He was a typical Irishman of the best stock--wily, witty, eloquent, emotional and magnetic. His arrival in town was often an occasion for public rejoicing. His clever repartees were passed from lip to lip, until the island shook with laughter.

In court, he sometimes kept the spectators, jury, judge and even the prisoner, alternating between tears and roars of merriment. Celtic to the core, his subtle mind knew every trick peculiar to the Irish character, and he divined instinctively the shrewdest subterfuges of a shifty witness.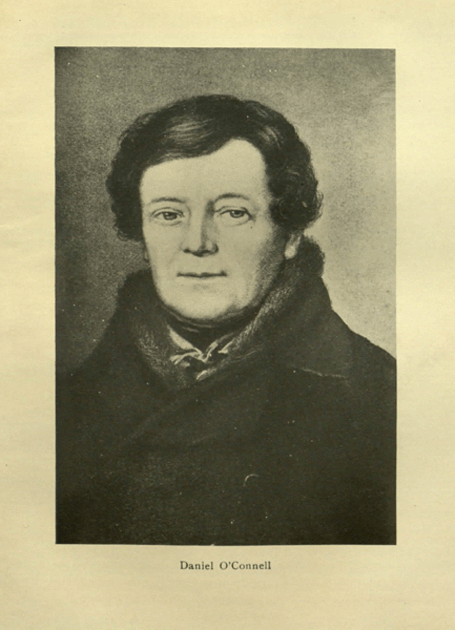 Posted by JD Hull. Permalink | Comments (0)
Never write a letter, never throw one away.

--Attributed to the late private investigator and consultant Thomas Corbally, two medieval priests, and three U.S. mayors.
For reasons which go back to 1974, WAC? misses Hunter Thompson. This son of Louisville put some of his best and funniest stuff in personal letters--and he wrote volumes and volumes of them. Over 20,000. I've read some off and on for years; my favorites (and the funniest) are his with boss Jann Wenner, Rolling Stone magazine's founder and editor, in the 1970s and 1980s. Others are published in Thompson's books over the years. See this clip from a Charlie Rose interview, undated, but his Rose's with Thompson, likely about 1997. HST talks about letter-writing here.
Posted by JD Hull. Permalink | Comments (1)
William Beard Hull (1837-1929). Born Augusta County, Virginia. In 1856, as oldest son at 19, Bill on saddle horse served as his family's scout to move his parents Dan and Melissa and his six brothers and sisters to Kansas. They were not rich but from strain of Hull family of German Lutheran farmers who settled in Middlebrook, Virginia since 1750. They freed the three slaves they owned before the trip west. They took two wagons, including a special "contraption" built by Dan, and driven by their one servant from Middlebrook. Although they were headed to Kansas, they liked what is now Mountain Grove, Missouri. They stayed there. In 1861 Bill went back to Virginia to fight for Confederacy, and he ended the war with the Missouri 10th Infantry, or Steen's Regiment. He died at 91 in Oklahoma at a Confederate Soldiers home. He must have seen amazing things and changes in the American South. He married. He had at six kids, including my great-grandfather, John Daniel Hull I.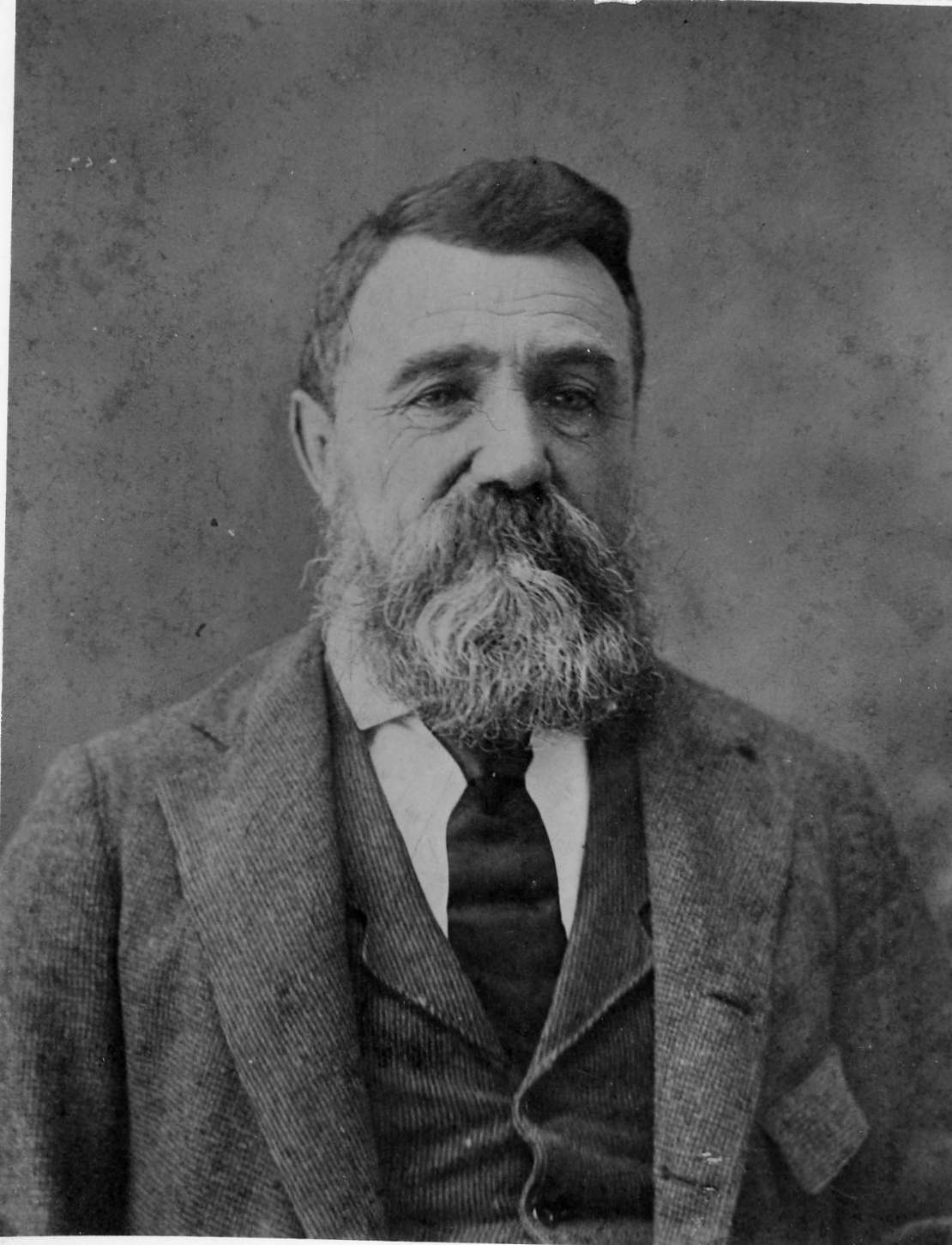 Posted by JD Hull. Permalink | Comments (0)
February 15, 2017
It's still cold in the cities. Ask the homeless and other rough sleepers what clothing and other things they need to stay warm and alive. Don't just step over them. Talk to them. Here's how to do it.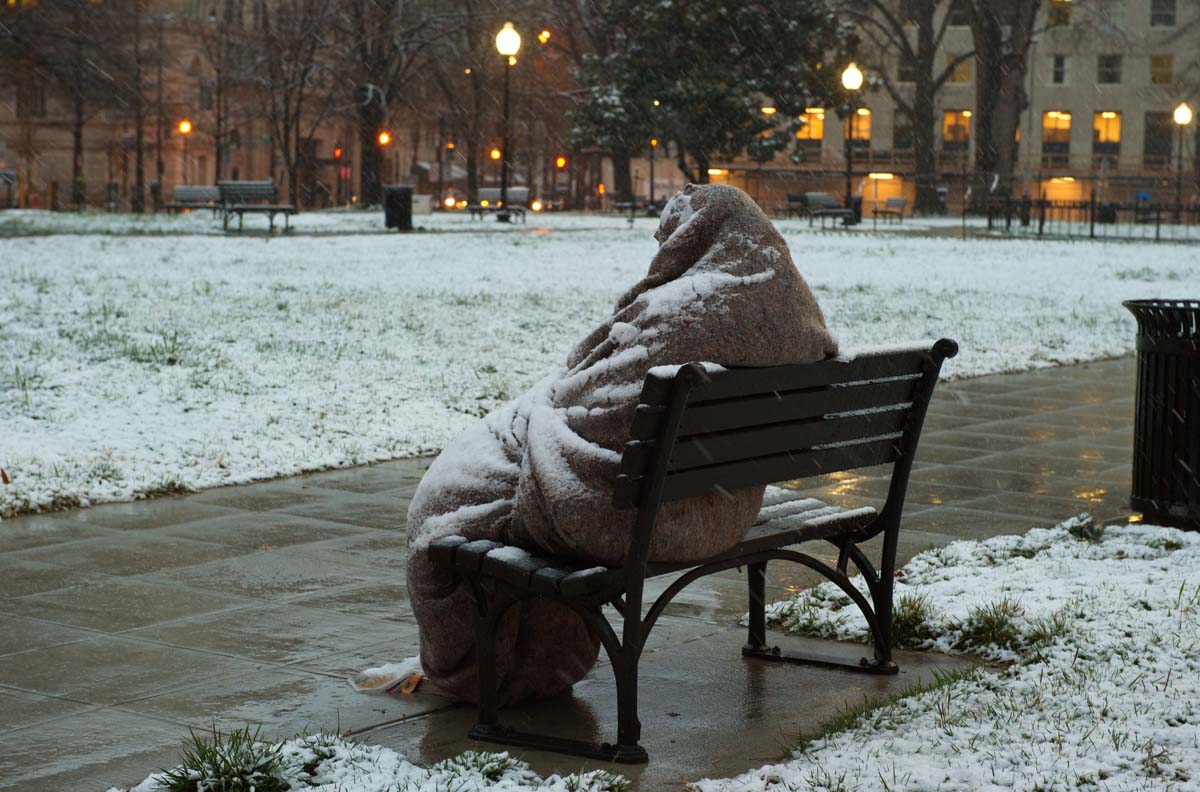 Posted by JD Hull. Permalink | Comments (0)
Because at those shops and eateries, they are doing something very right. They have either (1) products or food that are excellent or (2) an atmosphere or level of customer/client engagement that is genuine and makes people want to be there over and over again. Sometimes, if rarely, those places have both great products or services and great customer attention. So check for local retail players with lines out the front door. And when you find these places, no matter what business you are in, tell your employees to check out these places and report back to you about what they are seeing. This is not a new idea. It's a common sense and very pedestrian idea. But you can apply local retail successes to any professional services business. But it takes work. A bit of imagination. And all your partners and employees have to be on board. Every single co-worker.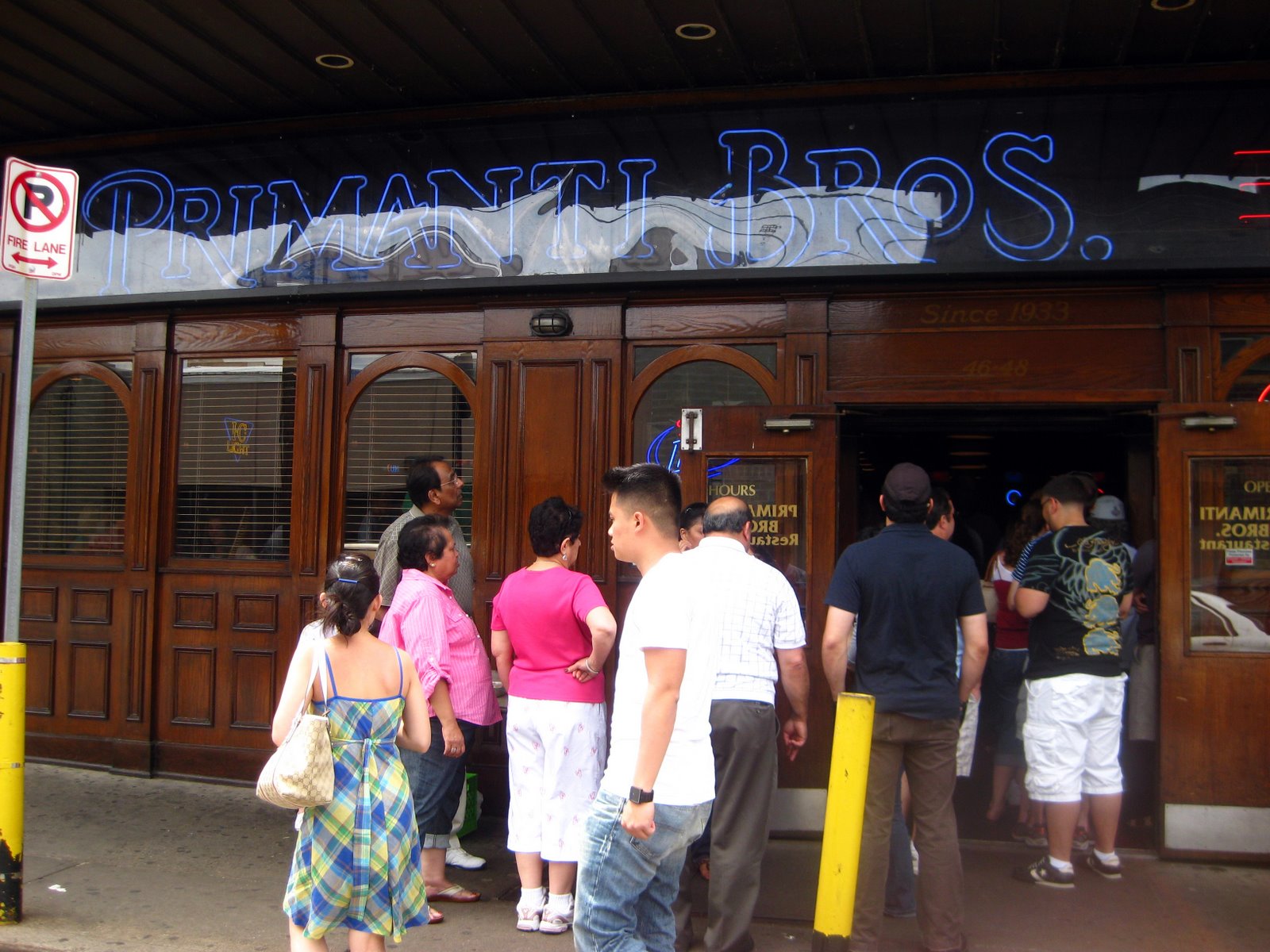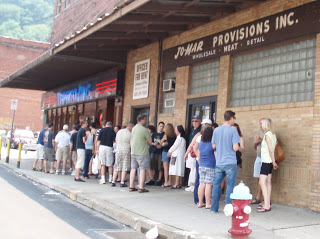 Primanti Brothers in Pittsburgh's Strip District
Posted by JD Hull. Permalink | Comments (0)
February 14, 2017
In the new weekly magazine edition of the Washington Examiner, managing editor Philip Klein notes--correctly, I think--that Opposition to wussiness is the driving force in US politics. And both liberals and conservatives are leading the charge. Klein begins:
In the increasingly polarized climate of U.S. politics, liberals and conservatives are united on one thing: They hate wussiness, and they think their side is always dominated by a bunch of wusses who aren't willing to be as ruthless as their political opponents. The abhorrence of wussiness has become the driving force in U.S. politics.

During the Obama era, ideologues on both sides who were angry about perceived weakness, transformed politics. An early liberal critique of Obama was that he was too eager to win over bipartisan support for his agenda and to appear to be within the acceptable mainstream, so he watered down policies. In a popular narrative at the time among liberals, the roughly $800 billion economic stimulus package was too small and was weighted too heavily toward tax cuts, and Obama didn't fight hard enough for a public option during the healthcare fight. If only he used the type of strong-armed tactics associated with Lyndon Johnson, many on the left argued, he could have enacted a bolder liberal agenda.

Of course, from the conservative perspective, Obama and Democrats had steamrolled through deeply unpopular policies that grossly expanded the size and scope of government. Fed up with the type of Republicans who they saw as too willing to cut deals with Democrats, the Tea Party was born, and thrusted a wave of new Republicans into office in 2010, who took over the House of Representatives with a promise of fighting Obama's agenda.
Posted by JD Hull. Permalink | Comments (0)
It is hard to find this track of the divine in the midst of this life we lead.

Hermann Hesse, Steppenwolf (1927)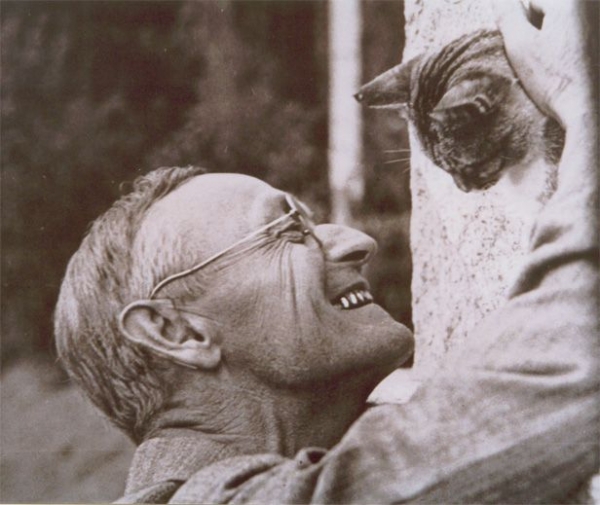 Posted by JD Hull. Permalink | Comments (0)
You cannot afford to act for business clients you do not like and respect. Rule One: Represent Only Clients You "Like". Life's short. The profession is demanding enough. From our annoying but dead-on accurate, world-famous, wise and must-follow 12 Rules of Client Service. Excerpt from Rule 1:
By "like", I mean it loosely: to derive for whatever reason real pleasure and satisfaction while doing legal work for a individual or organization.

My firm shies away from individuals as clients, regardless of his or her resources. We usually represent businesses. So in the case of an organization, we "like" the client because overall we somehow feel comfortable with or maybe even admire the personality, business culture or goals of that client, personally like/admire the client reps and general counsel, or both.

My firm "likes" business clients which are experienced, sophisticated users of legal services. When we perform well, the client appreciates us and signals that appreciation. So then we like the client even more, and want to do an even better job or keep doing the good job we are doing so we can derive more real pleasure from the engagement, and obtain more work.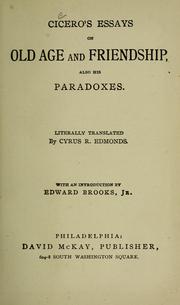 Posted by JD Hull. Permalink | Comments (0)
February 13, 2017
I find myself doing it more than I would like--especially with clients with newer businesses or in emerging industries. I've just laid out some legal or regulatory infrastructure that, to them, throw up roadblocks to their plans. And I do this especially on the phone. I hear myself saying "no". Point and note to self: When you talk to clients, protect them. Make them safe. And be strong on those "no" points. But tell them what they can do, too. Make it part of every conversation.
Posted by JD Hull. Permalink | Comments (0)
1995 Buenos Aires
Posted by JD Hull. Permalink | Comments (0)
February 12, 2017
Want something you can use now, GCs, in-house and firm litigation shops? In late 2014, New York City-based CPR (International Institute for Conflict Prevention & Resolution) released its Rules for Administered Arbitration of International Disputes for use in cross-border business disputes. I was introduced to CPR years ago by Michael McIlwarth, a well-known in-house GE lawyer, author and expert on cross-border resolution based in Florence, Italy. As an organization and resource, CPR is a general counsel's dream. It champions super-quick, efficient and sane resolution of business-to-business disputes internationally. One of the best-kept secrets in international business litigation.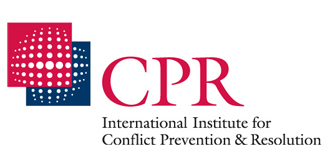 Posted by JD Hull. Permalink | Comments (0)
February 11, 2017
RATM's 2000 version of Bob Dylan's Maggie's Farm, first recorded in January 1965.
I ain't gonna work on Maggie's farm no more
No, I ain't gonna work on Maggie's farm no more
Well, I wake in the morning
Fold my hands and pray for rain
I got a head full of ideas
That are drivin' me insane
It's a shame the way she makes me scrub the floor
I ain't gonna work on Maggie's farm no more
I ain't gonna work for Maggie's brother no more
No, I ain't gonna work for Maggie's brother no more
Well, he hands you a nickel
He hands you a dime
He asks you with a grin
If you're havin' a good time
Then he fines you every time you slam the door
I ain't gonna work for Maggie's brother no more
I ain't gonna work for Maggie's pa no more
Posted by JD Hull. Permalink | Comments (0)
February 10, 2017
This is slavery: not to speak one's thought.

Euripides, stand-up Greek (480-406 B.C.)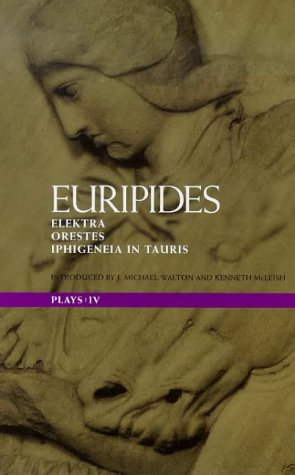 Posted by JD Hull. Permalink | Comments (0)
The world is a book. Those who do not travel read only a page.

--Marcel Proust, 1871–1922, French novelist, critic.

Life's short. Get up. Go somewhere different. Meet someone different.

--What About Clients/Paris? 2007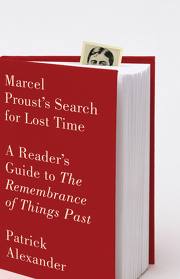 Posted by JD Hull. Permalink | Comments (0)
February 08, 2017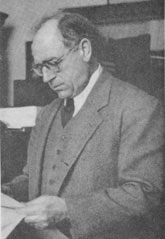 Karl Nickerson Llewellyn
You expect me to tell you that you should be earnest about your work, and get your back into it for dear old Siwash, and that he who lets work slide will stumble by the way.
The above of course is from the opening chapter of the The Bramble Bush: On Our Law and Its Study (1931), which sprung from a series of introductory lectures Karl Llewellyn (1893–1962) gave to first-year law students during the 1929-30 academic year, when he was appointed the first Betts Professor of Jurisprudence at Columbia. The book's title is from a poem "The Bramble Bush" by Robert Penn Warren, excerpted here:
There was a man in our town
and he was wondrous wise:
he jumped into a bramble bush
and scratched out both his eyes--

and when he found that he was blind,
with all his might and maine,
He jumped into another one,
and scratched them in again.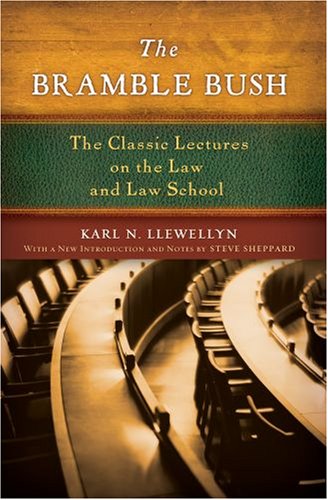 Posted by JD Hull. Permalink | Comments (0)
February 07, 2017
They're picking up prisoners--and putting them in a pen. All she wants to do is dance.

--Danny Kortchmar/WB Music Corp. ASCAP (1984)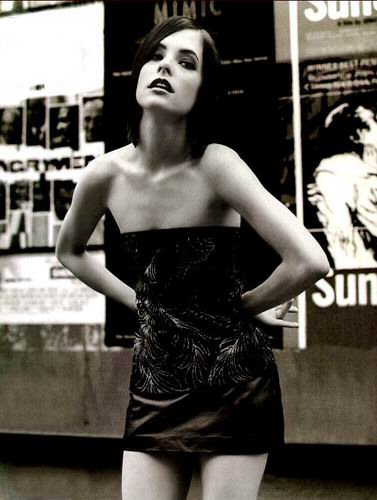 Get "Party Girl" (1995) and watch her dance in the last scene. Add Ms. Posey to our Roman Pantheon.
Posted by JD Hull. Permalink | Comments (0)
...are right here. Revel in their Wisdom. Ignore them at your Peril. Teach them to The Help.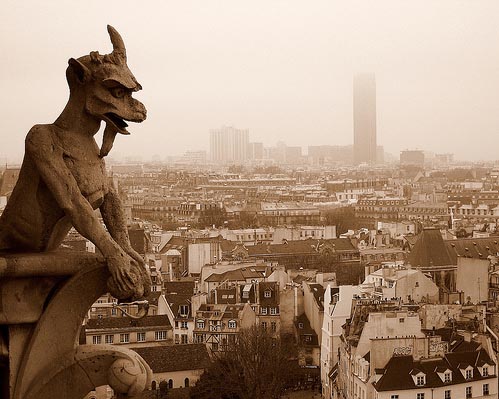 Posted by JD Hull. Permalink | Comments (0)
February 06, 2017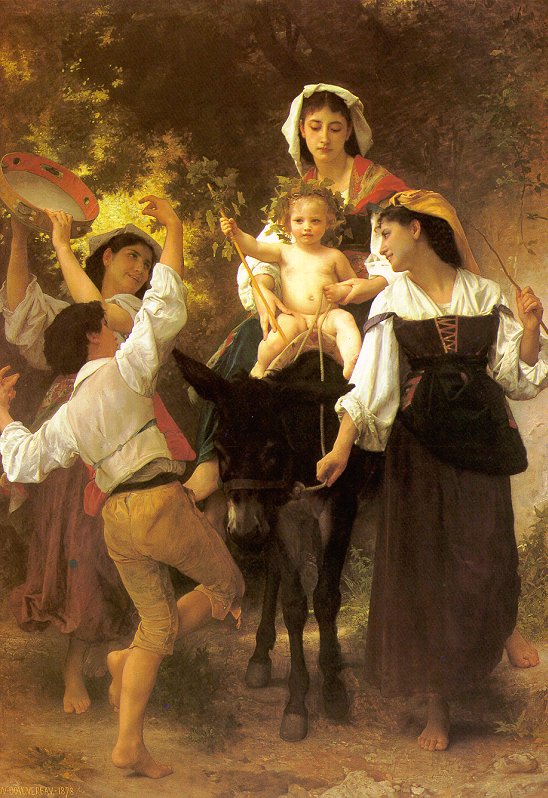 William-Adolphe Bouguereau, c.1878, Cummer Museum, Jacksonville.

Posted by JD Hull. Permalink | Comments (0)
With the unexpected election of a GOP POTUS, the Washington Examiner--a kind of thinking man's Fox News website and weekly magazine I've read for two years--is jazzed and riding high. And why not? The Examiner is relatively new. Although it started in 2005, in its current form covering just national politics it is barely 4 years old. It is for my money most professional, best-staffed and sanest right-leaning political sheet ever launched. Energy policy is especially well done. This week's magazine features "Trump's Energy Agenda." In one of three pieces devoted to Trump administration's plans for an aggressive energy and environment policy, reporter John Siliciano has one playfully entitled "Trump will burn Obama's energy regulations". Excerpts:
Trump issued his broad America First energy plan on Inauguration Day, highlighting key priorities but without details on how the goals would be reached.

The plan is ambitious, from making the nation energy-independent, to developing clean coal technology and devising an energy-and-terrorism security strategy with the Saudi Arabians.

The new president foresees a $30 billion boost to the economy from repealing strict climate and green regulations, such as the Waters of the U.S. rule, which puts ranchers, energy developers and many others under the thumb of the Environmental Protection Agency.

And then there is the Clean Power Plan, the centerpiece of Obama's climate agenda, criticized for extending EPA authority over the power grid. The Supreme Court stalled the plan a year ago.

Beyond that, Trump wants to boost oil and natural gas production and to exploit vast fossil fuel deposits in America's shale rock. Hydraulic fracturing, or fracking, has made the U.S. the world's biggest energy producer. Trump wants to extend that lead to the point where imports are not needed.
Posted by JD Hull. Permalink | Comments (0)
February 05, 2017
All women become like their mothers. That is their tragedy. No man does, and that is his.

― Oscar Wilde, The Importance of Being Earnest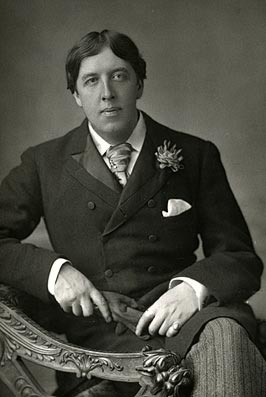 Posted by JD Hull. Permalink | Comments (0)
February 04, 2017
People will not wait to be introduced and will even begin to speak with strangers as they stand in a line, sit next to each other at an event, or gather in a crowd.

--Commisceo Global, a London-based consultancy on what to expect in America
One of my best Brit friends is a City (central London) lawyer who lives part of the time in Kent. He and his wife live in a very old village which is about the same population it was 1000 years ago: about 200. To a degree, and at only certain times, I like making him uncomfortable with my American colonial manners, and in some situations work at it pretty hard. In most respects, however, I do as my European hosts do wherever I am and wherever they take me. But there are exceptions. For one thing, I refuse to park my friendliness and open curiosity about people, places and things. I can't help it. Even when I am trying to tone things down.
Like the time I upset everyone by chatting up my Kent friend's butcher early one quiet Saturday morning while the butcher was cutting up something that we would prepare later for dinner. Just the three of us. No one else was in the store. It was quite tiny but had a prosperous look. The butcher was clearly proud of his shop. I started asking the butcher about the store, how business and even his hat, which I complimented him on. Which took me only about 30 seconds. The butcher looked a bit frantic, said nothing and turned to my friend for help or an explanation. The butcher got both. My friend quickly said something like "He's an American...very friendly you know...what are we to do?"
It's true. American manners drives Brits, Germans and most northern Europeans nuts: American informality, openness, curiosity non-stop cheerfulness and friendliness. Over on their side of the pond, even a very self-assured and accomplished southern England executive, consultant, lawyer or other professional, for example, would rather choke to death than talk to strangers in a subway or ask how to get to a bank or money exchange. But wide-open is what Americans are and have always been; if you want to do business in the U.S., you need to step up. Or at least tolerate us. When we Yanks are over there, you guys can complain and be mortified all you want. And you do.
There is no end to multi-cultural etiquette primers on "doing business internationally", and most of them are of course drivel. The best advice in a nutshell? Go where you need to go, and watch your American hosts carefully as you work--but do "go native". Be prepared to amp yourself up just a notch. The website of UK-based Commisceo Global Consultancy does a nice job of laying out the overall business atmosphere here in a few sentences:
American friendliness and informality is legendary. People will not wait to be introduced and will even begin to speak with strangers as they stand in a line, sit next to each other at an event, or gather in a crowd.

Americans are direct in the way they communicate. They value logic and linear thinking [note: not sure I agree with foregoing clause] and expect people to speak clearly and in a straightforward manner. Time is money in the U.S. so people tend to get to the point quickly and are annoyed by beating around the bush.

Communicating virtually (i.e. through email, SMS, Skype, etc) is very common with very little protocol or formality in the interaction. If you are from a culture that is more subtle in communication style, try not to be insulted by the directness.
Original: 2.21.16
Posted by JD Hull. Permalink | Comments (0)
February 02, 2017
The client wants you on that wall looking after his problem and being mindful of his career. If the night is cold and rainy, and if down in the client's bedchamber the fire is roaring and the best brandy has been opened, you are still to sit on the wall and look for the Hun.
We're lucky that veteran patent litigator John F. Lynch is a regular reader of this blog. Born and educated in Manhattan, John moved to Texas shortly after the New York bar examination, went to work at a relatively large Texas law firm specializing in intellectual property firm, and eventually became a partner in that firm. In later years, John's firm merged with a larger Washington, D.C. firm, where he would be a partner and chair the new firm's IP group. John now lives in the Seattle area.
About ten years ago, the firm asked John to give a talk on lawyering--with an emphasis on developing and keeping business--to his firm's antitrust group at a Florida retreat. He kept a copy of the talk and, last month, sent it to me as his slightly different but complementary take on this blog's 12 Rules of Client Service. We thought his remarks were not only excellent but also took up a notch the quality of this blog's running conversation on building enduring service cultures at corporate law firms.
In the talk, John is addressing this question: exactly how is a General Counsel, in-house lawyer or other executive at a client company likely to view the true role of outside counsel in almost every engagement--and especially in difficult ones? He answers the question in three parts which he denominates as "three rules". So we asked John if we could print all or some of it here. He agreed. Today we're publishing his Florida talk to his old firm--it's entitled "Sitting on the Wall"--in its entirety. Note that except for a few punctuation changes, and my underlining the key sentence in each of three rules John mentioned in his talk that day, we've taken no liberties with the text:
Good afternoon.

I have been asked to speak briefly about my observations about the practice of law, and in particular about developing business: how have I done it and the guidelines that I have pursued in that effort.

At the start, I will observe that the how and why legal business gets gotten is perhaps the most mysterious phenomenon related to the practice of law. Most of us lawyers are Type A personalities which, as a corollary means we are paranoids. We wonder what we've done wrong. Why is it that clients will not hire us? What is it out there that is conspiring against our developing a solid client base producing repeat business year after year?

I cannot dispel the paranoia, in fact I encourage it. It's healthy particularly if it keeps us alert and attentive to our clients' wants and needs. But when we look at ourselves, we are looking in the wrong place to answer how to develop clients. We have to look at the clients and what they want.

From a perspective that is at least long, I can offer overarching counsel that you develop clients and client loyalty by doing what I call "sitting on the wall." It's kind of a parable, but I've never been able to explain it better than "sitting on the wall." In that parable, the client has invited us to his or her castle for purposes of defending it in one fashion or another, and your message to the client by both words and action is simple, "You go to sleep tonight with your family and do not worry. Even though it's cold and rainy, I will sit on the wall, and if the Huns come in the dead of night I will pour hot oil on them and drive them away...and I will try not to wake you in the process."
Posted by JD Hull. Permalink | Comments (0)
February 01, 2017
For a long time I've thought that American business schools and the training programs of global and often publicly-traded companies do a much, much better job than do law firms of training recruits to value and adhere to the structure of a plan on an item for action.
Do we lawyers know how to get things done, done right and done on time? Do we even value that? I wonder.
I am not talking here about the simple "keeping face" and survival requirements of meeting client deal or court deadlines, or even about the cliches of working hard, creative thinking, "out of the box", working smart or being persistent. I mean structure, a real standard, and "practicing structure" every day--the discipline of (1) having a plan or strategy for any one project, client or non-client, (2) meeting internal project deadlines no matter what, and (3) applying the will to work that plan and timetable.
"Structure" is not just the hard process of getting things done. It's a frame of mind and a value which must be sold to others in your shop--like the importance of making that 5 minute call to a client about a loose end at the end of the worst day you can remember, even while you could do it the next morning at 8:00. It's realizing that letting anything but emergency tasks "slide" makes you inefficient, unlikely to meet your real goals, and tired.
Posted by JD Hull. Permalink | Comments (0)
Rule 8 is Think Like the Client--Help Control Costs. The 2006 Explanatory Note for Rule 8--we reluctantly decided that an Advisory Committee Notes regime was a bit grandiose--begins this way:
Ask an associate lawyer or paralegal what a "profit" is. You will get two kinds of answers. Both answers are "correct" but neither of them helps anyone in your firm think like the client. The answers will be something like this. (1) "A profit is money remaining after deducting costs from receipts." This is the correct young transactional/tax lawyer answer. Or (2) "it's money left over at the end of the hunt." This is the correct fire-breathing young litigator answer.

The right answer?

A profit is a reward for being efficient. And until a lawyer, paralegal or staffer gets that, she or he will never know how a client--or a law firm partner--thinks.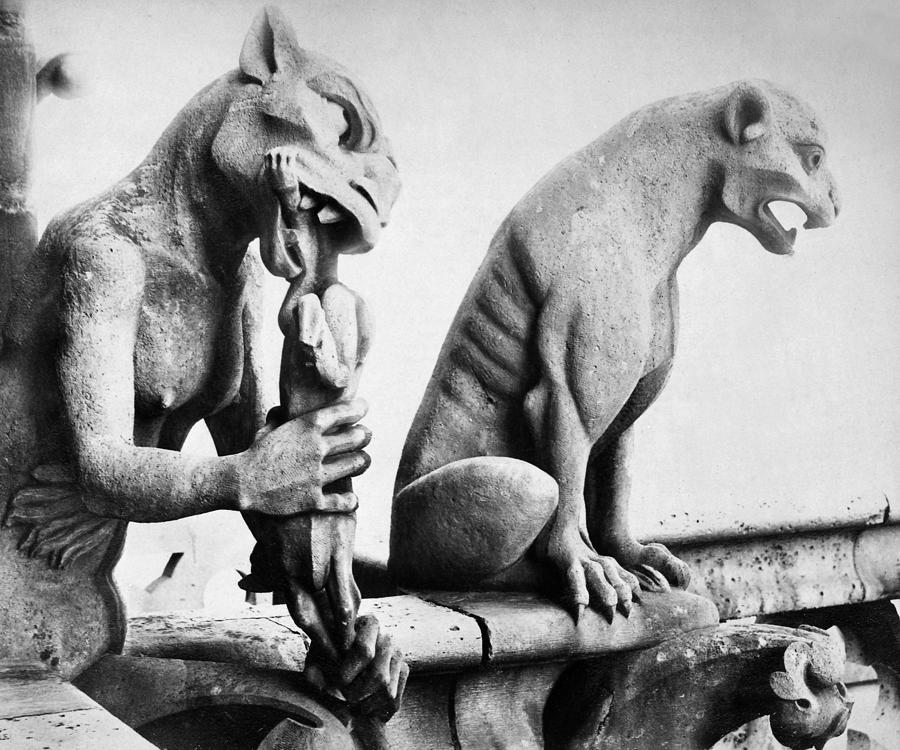 Posted by JD Hull. Permalink | Comments (0)
January 31, 2017
Paris was a bold man who presum'd
To judge the beauty of a Goddess.

--John Dryden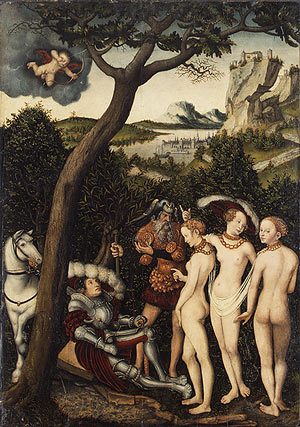 The Judgment of Paris, Lucas Cranach the Elder (1472-1553)
Posted by JD Hull. Permalink | Comments (0)
Over-Communicate: Bombard, Copy Confirm. It's from our annoying but dead-on accurate 12 Rules. And it's short.
Rule Five: "Over-Communicate": Bombard, Copy and Confirm

I am indebted to Jay Foonberg for the inspiration for Rule 5--both "bombarding" and the idea of keeping clients continuously informed. Nearly all of my better thoughts about practice management are influenced by Foonberg. The notion of "bombarding" clients with paper and information does have obvious exceptions. For instance, you work with a GC who trusts you and wants you to leave her alone. She doesn't want you to copy her on every transmittal letter or e-mail. Fair enough. Just be 100% sure you know what she wants and doesn't want. But aside from that, this is a "can't miss" rule--and I am amazed that many good lawyers express surprise that my firm informs the client of everything at each step of the way, and copies our clients on everything.
Again, our eternal debt to Jay Foonberg, who had a birthday this week, for this rule. We just changed the words a bit. Happy Birthday to the first lawyer we know to sit down and think about how clients think.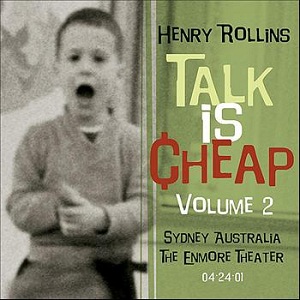 Over-Communicate--but keep it short and don't spazz it up.
Posted by JD Hull. Permalink | Comments (0)
A few more words about our world-famous The 12 Rules of Client Service, first published here in April of 2006. Think of these rules as a 12-step program for suits and their employees: lawyers, accountants, consultants, execs, technicians and countless other occupations now laboring to provide solutions to customers in the new global services economy. The goal of the 12 Rules is to align the interests of clients/customers and service providers to the fullest extent possible.* We think they do that well. Finally, the rules (while badass, make no mistake) are not perfect. Got suggestions or criticisms? We'd love to hear them.
*The 12 Rules were not written for yah-yah "happy atmosphere" shops like, say, Starbucks or Disney World. The rules are not about being friendly, nice, obsequious or servile with the client or customer.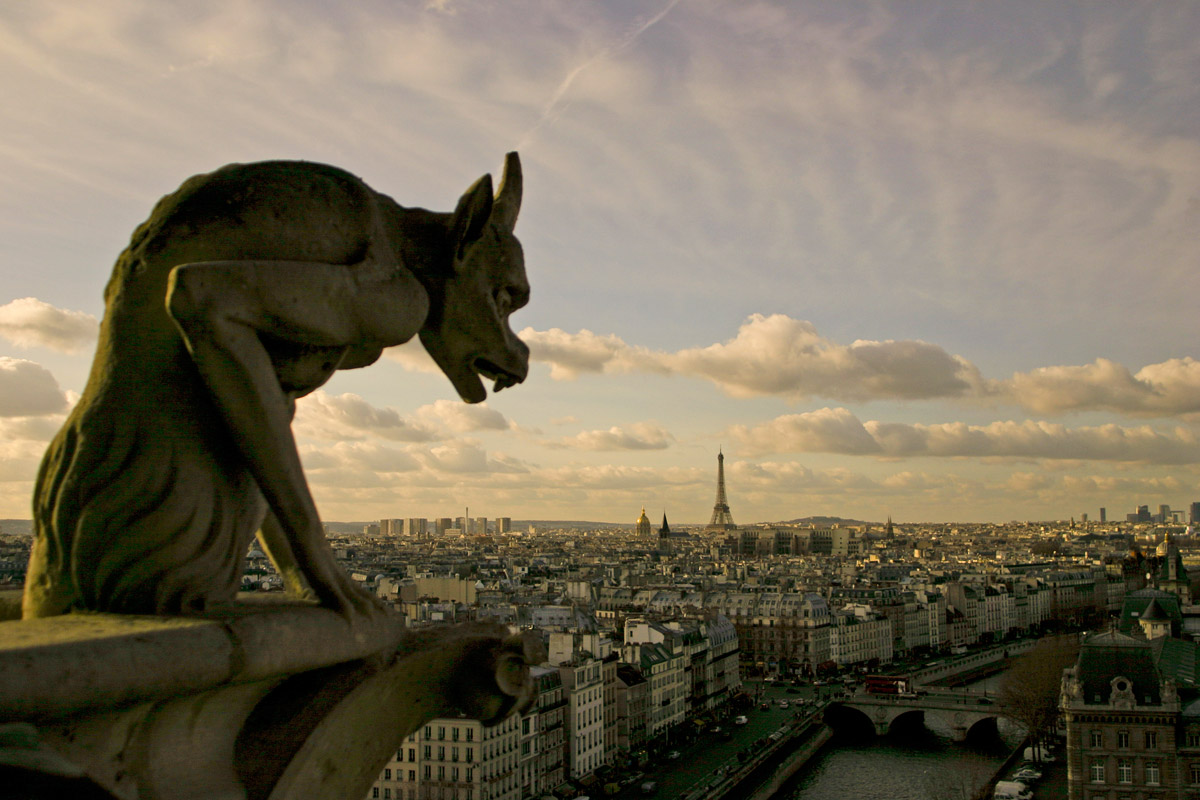 Posted by JD Hull. Permalink | Comments (0)
January 30, 2017
Books are fatal: they are the curse of the human race. Nine-tenths of existing books are nonsense, and the clever books are the refutation of that nonsense.

--Benjamin Disraeli (1804-1881)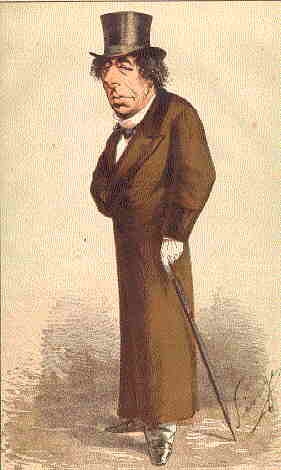 "Dizzy"
Posted by JD Hull. Permalink | Comments (0)
January 29, 2017
The majority view answer? Don't do it, kid. It can only hurt.
Unless business is just standing there in front of you 5 feet away-- like the easy ugly cotillion girl who no one is asking to dance--I suggest you never tell anyone you're a lawyer. It will immediately limit--even if in favorable ways--how you are perceived for the rest of the conversation.

--From comment made yesterday at ATL Surrogate to "Survival Tips for Today's Lawyer, Part I: Professional Non-Disclosure," a Partner Emeritus post.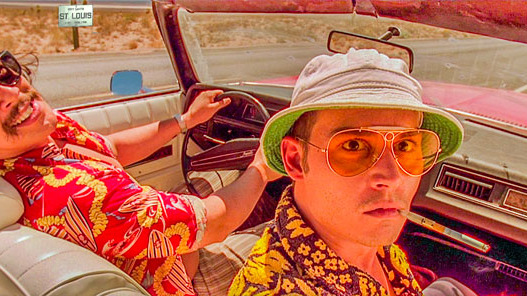 Image: Universal Pictures

Posted by JD Hull. Permalink | Comments (0)
January 28, 2017
Quality has a yen for resurrection. It endures and repeats. Quality has great legs.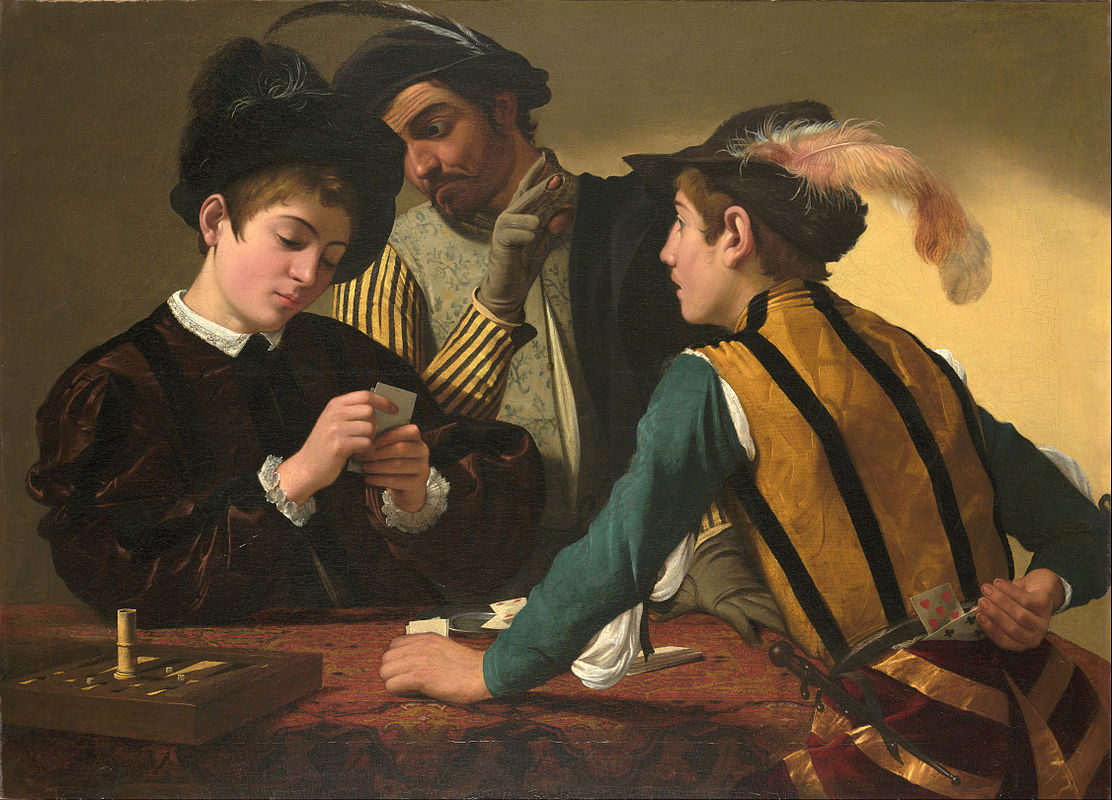 Above: Caravaggio's "The Cardsharps", c. 1594. Oil on canvas, 37" x 52". Kimbell Art Museum, Fort Worth, TX.
Posted by JD Hull. Permalink | Comments (0)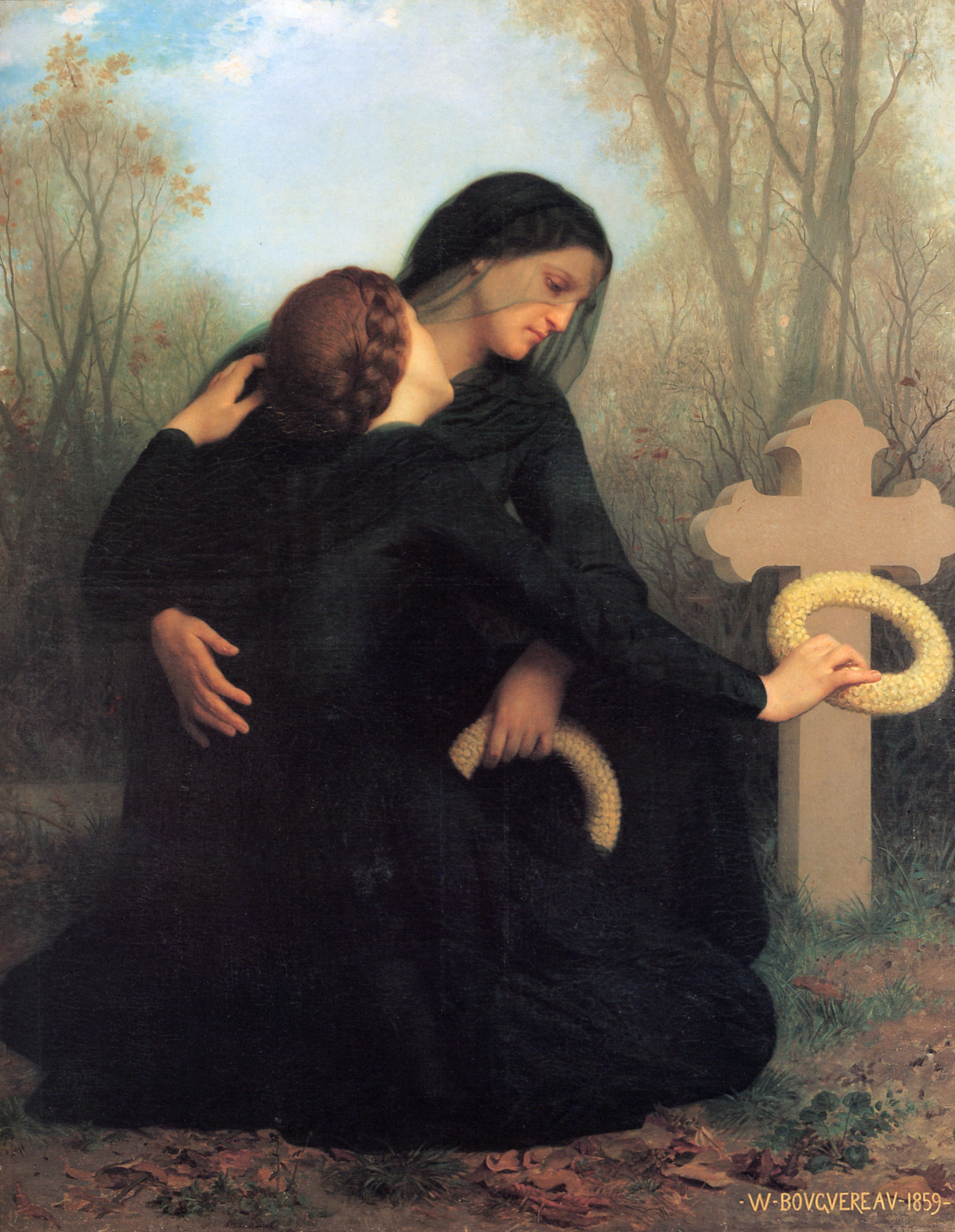 The Day of the Dead (1859), William-Adolphe Bouguereau
Posted by JD Hull. Permalink | Comments (0)