July 31, 2014
Two nights ago in DC's Shaw district, an assorted bunch of us celebrated the birth (July 29), continued existence and never-ending achievements of one Steven Joyce Dryden: father, friend, reporter, editor, world traveler, environmentalist, my college roommate and author of well-regarded Trade Warriors: USTR and the American Crusade for Free Trade, the book on the early days of the U.S. Trade Representative's office. The venue? Eat the Rich, Derek Brown's new oyster bar and restaurant in Shaw. The name alone was perfect for the event, a boomer's birthday. As an undergraduate at Duke, Steve served as Managing Editor of The Chronicle, Duke's student-run daily newspaper, now in its 109th year. I am indebted to him for his early example (i.e., boy wonder) as an editor and as a writer.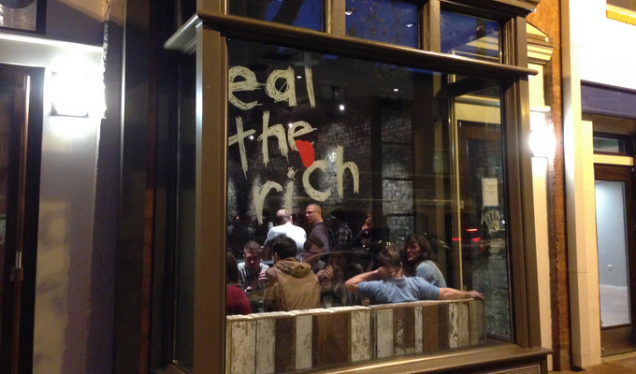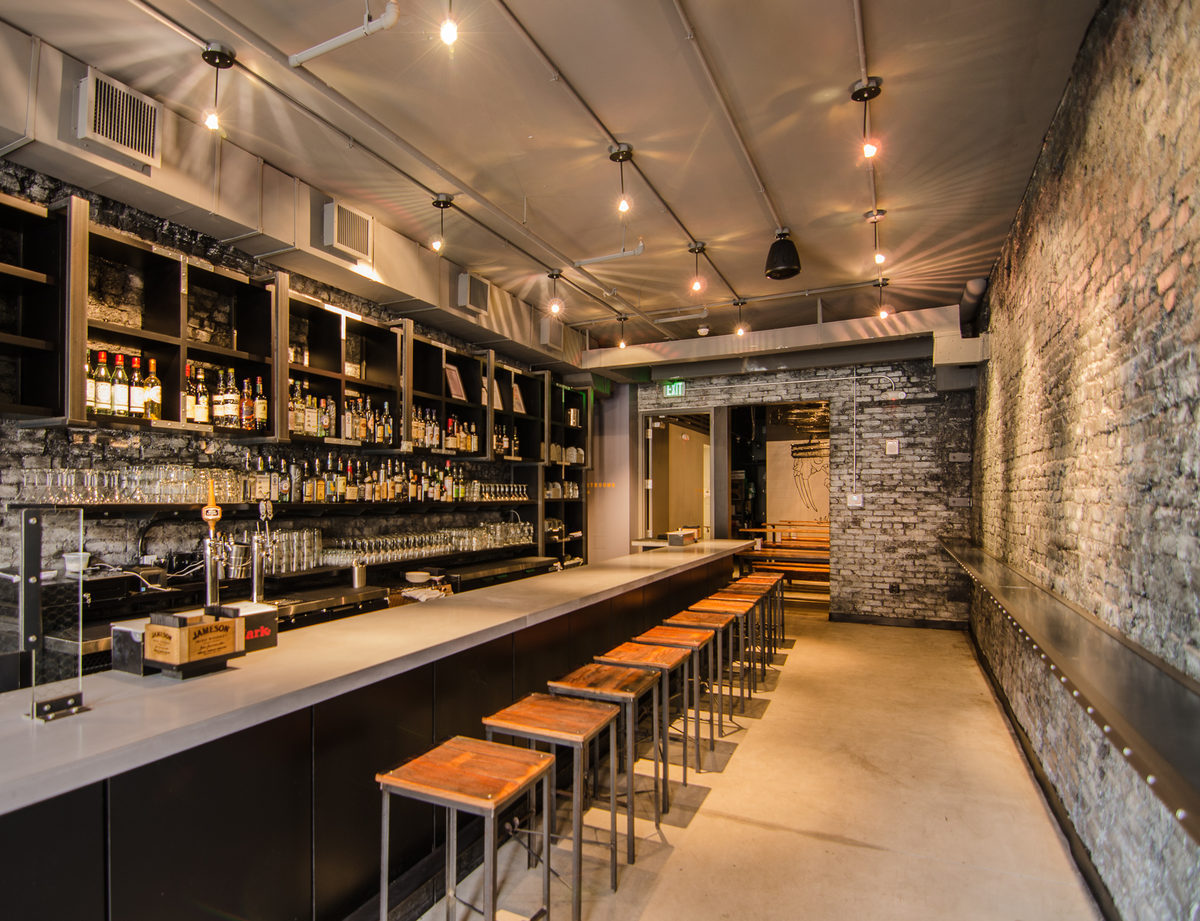 Eat the Rich, 7th Street, N.W. Thank you Lindsay for teaching us the ropes.

Posted by JD Hull. Permalink | Comments (0)
I used to like the GOP more. Whether or not I voted its way on a candidate or an issue, I liked what Republicans brought to the table in the national discourse. We need a two-party system in America. And until House Republicans decided to impeach Bill Clinton in 1998, I had the utmost respect for any articulate bearer of the GOP line. I needed to hear those ideas. But now my enthusiasms are dampened even more. Yesterday, the House 225-201 House voted to authorize a suit against President Obama for failure to implement statue as passed by Congress. See, e.g., today's Politico. Specifically, GOP members of Congress claim they are harmed by the White House's series of reprieves via executive orders on enforcement of a requirement under the Affordable Care Act that employers offer health coverage or pay a penalty--a requirement that most Republicans oppose anyway. At best, the vote gives both Rs and Ds something to spin during the upcoming mid-term Congressional elections. But apart from that, the ideologically-driven vote is embarrassing and petty given the expanded use of executive orders by all modern presidents to tweak statutes. This is a political squabble. Purely political. In addition, it will be difficult for the House to allege in its complaint that the House itself has been injured by any of the president's action. As such, under well-settled constitutional law, no federal court is likely to grant standing to the GOP plaintiffs.

Above: George Thorogood. "And one day in 1998 the GOP members broke real bad and stayed that way."

Posted by JD Hull. Permalink | Comments (0)
July 30, 2014
Daniel O'Connell (1775-1847), the "Liberator of Ireland", led a movement that forced the British to pass the Catholic Emancipation Act of 1829, allowing Catholics to become members of the British House of Commons. History knows him as a witty, eloquent and formidable politician, and the Member of Parliament for Clare. The English found him infuriating.
But O'Connell was first and foremost a consummate and thorough trial lawyer, called to the bar at age 23 in 1798. As a cross-examiner, one modern writer has said, "he had no equal at the Irish bar." And not surprisingly O'Connell was a bit of a showman. In lectures published in 1901, Prof. John L. Stoddard said of him:
He was a typical Irishman of the best stock--wily, witty, eloquent, emotional and magnetic. His arrival in town was often an occasion for public rejoicing. His clever repartees were passed from lip to lip, until the island shook with laughter.

In court, he sometimes kept the spectators, jury, judge and even the prisoner, alternating between tears and roars of merriment. Celtic to the core, his subtle mind knew every trick peculiar to the Irish character, and he divined instinctively the shrewdest subterfuges of a shifty witness.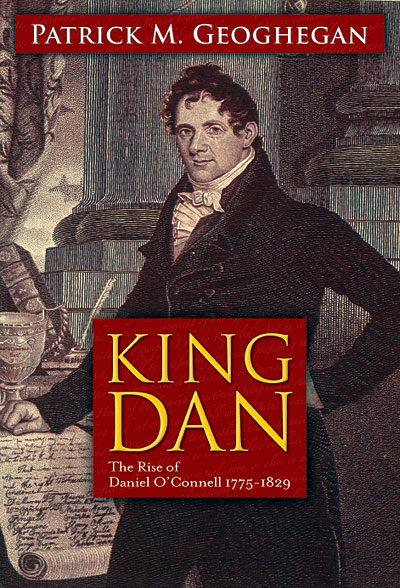 Posted by JD Hull. Permalink | Comments (0)
Welsh Druids were always feisty. They chanted. They were naked. They did not fear death. And they cast spells just before battle.
Pay no mind to all those New Age yahoos and beer hippies from all over the UK and Europe at Stonehenge and Glastonbury this time of year. The Welsh are really it. The real thing. They are the most authentic and toughest of British Druids--and always have been. Tacitus wrote of how Romans soldiers were frightened by, and reluctant to attack, the natives of northwest Wales 2000 years ago. Welsh Druids were not just warriors. They were way-wild, crazy and mystical. They chanted. They were naked. They did not fear death. And they were said to cast spells just before battle. Their priests, especially, were stone nuts, and had "old" knowledge they could use.
No conquering Roman grunt wanted to wake up in camp one morning with his mates on the way back to Rome--for a triumph, strong wine and the missed company of sultry sporting women--to learn that during the night he, and only he in his division, had indeed been turned into a Tawny owl, a sand lizard, or perhaps a crested newt. But we understand that, in the last several centuries, southern England's aristocracy has been giving the modern Welsh, still living large over on the western side of the big island, a run for their money, and making a stab of reclaiming and getting its Pagan on, too. We came upon this old news item.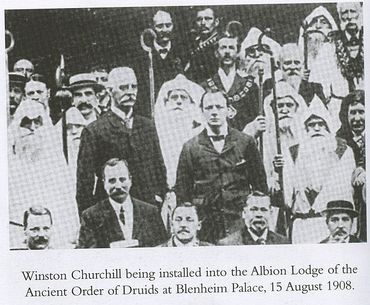 Posted by Holden Oliver (Kitzbühel Desk). Permalink | Comments (0)

McGovern in 2012.

Posted by JD Hull. Permalink | Comments (0)
July 29, 2014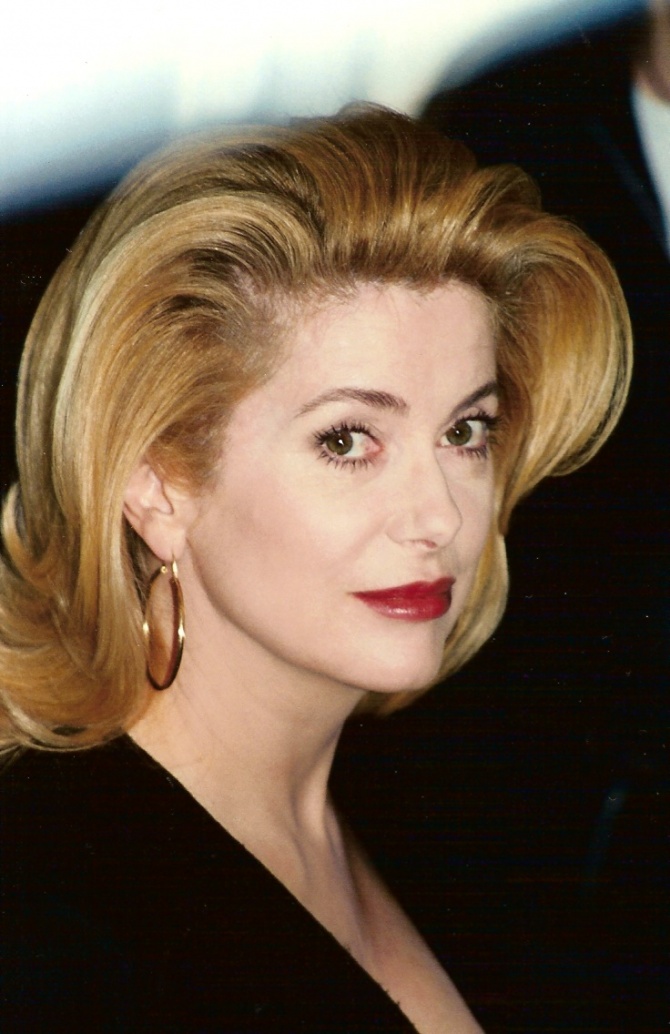 Catherine Deneuve, 52, in 1995.

Posted by JD Hull. Permalink | Comments (0)
July 28, 2014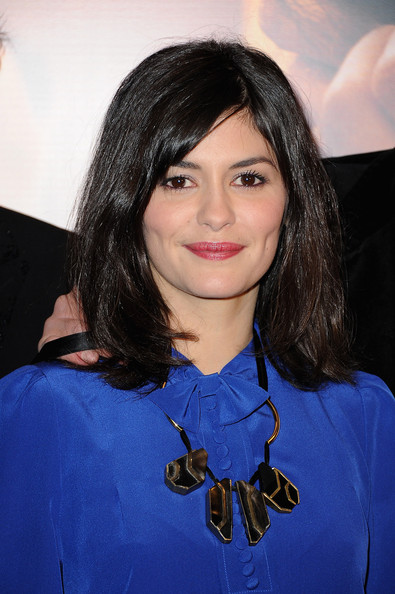 Source: Pascal Le Segretain/Getty Images Europe (2011)
Posted by JD Hull. Permalink | Comments (0)
July 26, 2014
The West as Appeasement Weenies? See Russia, MH17 and the West: A web of lies. Screaming excerpts:
Since the murders of the passengers of MH17 the responses have been almost as limp. The European Union is threatening far-reaching sanctions—but only if Mr Putin fails to co-operate with the investigation or he fails to stop the flow of arms to the separatists. France has said that it will withhold the delivery of a warship to Mr Putin if necessary, but is proceeding with the first of the two vessels on order.

The Germans and Italians claim to want to keep diplomatic avenues open, partly because sanctions would undermine their commercial interests. Britain calls for sanctions, but it is reluctant to harm the City of London's profitable Russian business. America is talking tough but has done nothing new.

Enough. The West should face the uncomfortable truth that Mr Putin's Russia is fundamentally antagonistic. Bridge-building and resets will not persuade him to behave as a normal leader. The West should impose tough sanctions now, pursue his corrupt friends and throw him out of every international talking shop that relies on telling the truth. Anything else is appeasement—and an insult to the innocents on MH17.
Posted by JD Hull. Permalink | Comments (0)
Lord, take me downtown,
I'm just lookin' for some tush.

--Gibbons, Beard & Hill
Posted by JD Hull. Permalink | Comments (0)
July 25, 2014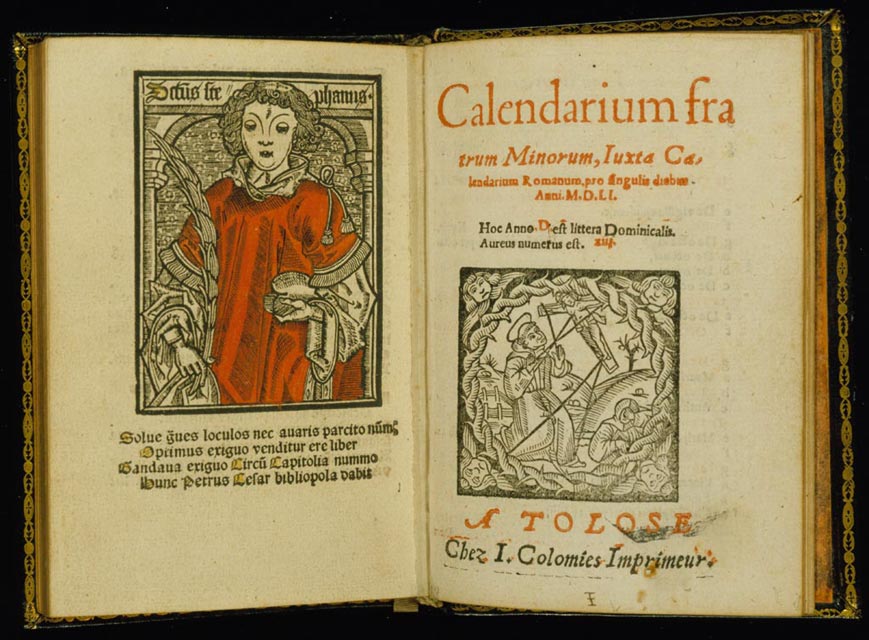 The six week period between July 1 and August 15 was named by the both the ancient Greeks and the early Romans after Sirius the Dog Star, the brightest star in the sky. In the Mediterranean region, the notion of linking that star to oppressively hot summer weather dates back well over 2700 years. But the Dog Days of Summer wasn't just about the heat.
If you are feeling not just hot but a bit strange, maybe confused or otherwise out of sorts this time of year--and you're not too much of a whack-job or flake to begin with--you may be on to something. Dog days of summer, it seems, was also associated with Chaos: "the seas boiled, wine turned sour, dogs grew mad and all creatures became languid, causing to man burning fevers, hysterics and phrensies". Brady's Clavis Calendarium, 1813.
Chaos had a good side, too. Just two thousand years ago, and after he had given up the study of law that his family had foisted on him, Ovid (43 B.C. - 17 A.D.), the playful poet writing during Octavian's long reign, gave us a more famous--and less grim--take on Chaos in Book I of Metamorphoses. Chaos, he thought, might be the best possible starting point for anything worthwhile. But you will need to read Ovid yourself. Preferably alone--in a cool, clean, calm, quiet and well-lighted place.
Posted by JD Hull. Permalink | Comments (0)
July 24, 2014
I'm in Washington, D.C. this week. I usually stay on the other side of the Potomac River in downtown Washington. But this week my hotel is in a part of Arlington, Virginia called Rosslyn, a small unincorporated area which is the closest Virginia neighborhood to the heart of The District. My room has a great view of west Georgetown and Georgetown University's Healy Hall. Barely hidden on M Street, which runs parallel to the river, are the iconic long steps used on the movie "The Exorcist". A few hundred feet east down the shore--but also out of the picture--is northern side of the Key Bridge, built in 1923. The building on the shore is the Potomac Boat Club. Established in 1869, it is the oldest rowing club in Washington.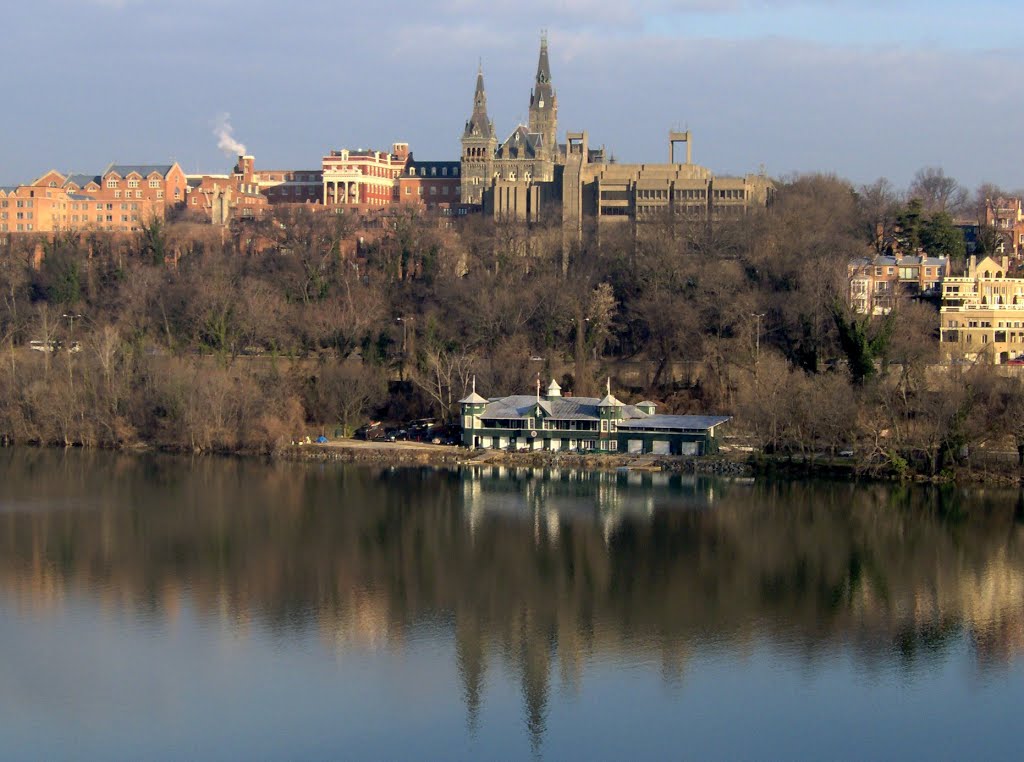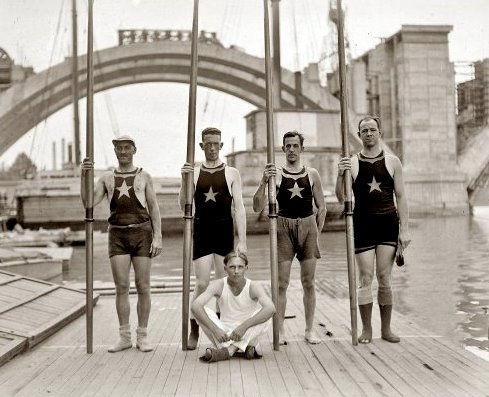 Potomac Boat Club members in 1921. Behind them is the Key Bridge under construction.

Posted by JD Hull. Permalink | Comments (0)
July 23, 2014
...are right here. Revel in their wisdom. Ignore them at your peril. Teach them to your coworkers.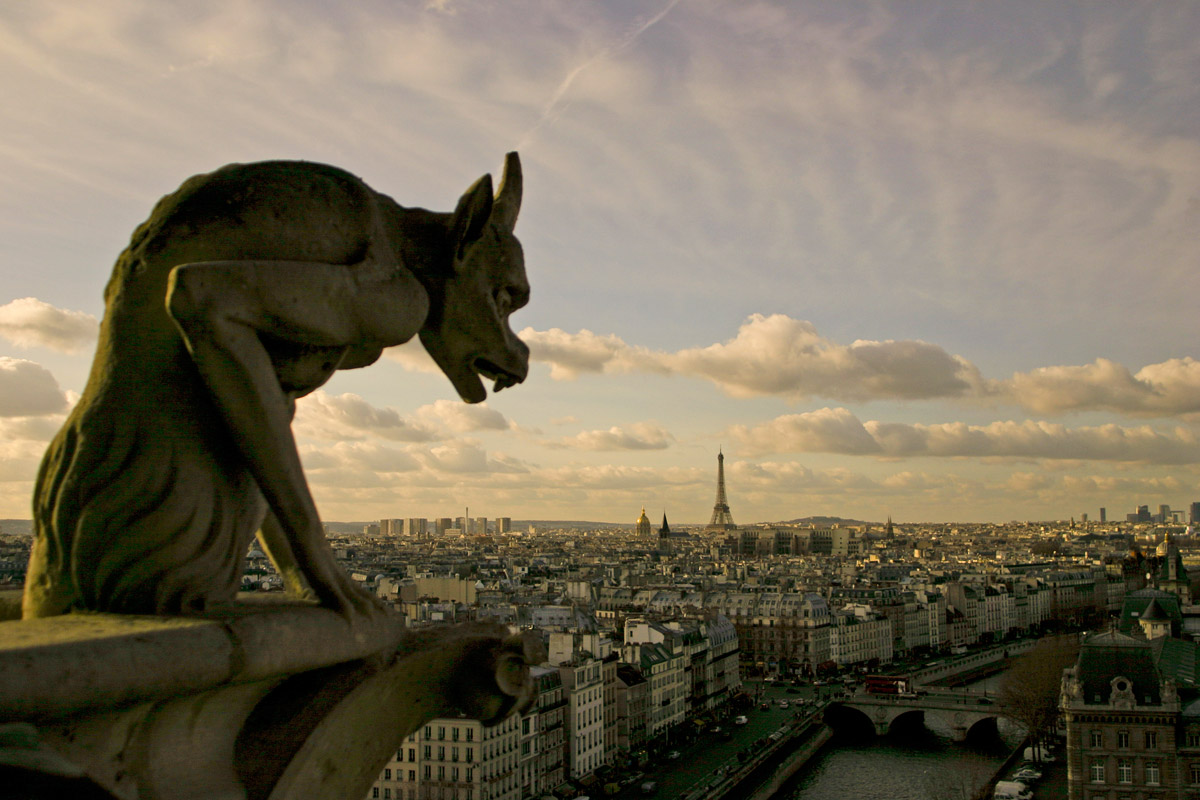 Posted by Holden Oliver (Kitzbühel Desk). Permalink | Comments (0)
July 21, 2014
But Tuesday's just as bad. Wednesday's even worse. Thursday's awful sad. The eagle flies on Friday, but Saturday I go out to play. Sunday I go to church and kneel down and pray. And I say, "Lord have mercy, Lord have mercy on me. Lord have mercy, Lord have mercy on me. Just trying to find my baby, won't you please send her on back to me."

--T.Bone Walker
Posted by JD Hull. Permalink | Comments (0)
July 20, 2014
They're picking up prisoners--and putting them in a pen. All she wants to do is dance.

--Danny Kortchmar/WB Music Corp. ASCAP (1984)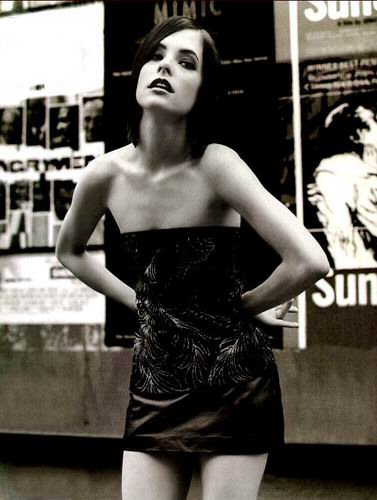 Get "Party Girl" (1995) and watch her dance in the last scene. Add Ms. Posey to our Roman Pantheon.
Posted by JD Hull. Permalink | Comments (0)
July 19, 2014
Don't tell me the moon is shining; show me the glint of light on broken glass.

--Anton Chekhov (1860-1904)

Chekov in Melikhovo, Russia, 1897
Posted by JD Hull. Permalink | Comments (0)
A couple of years ago, my friend and Renaissance man Ray Ward at his superb the (new) legal writer flagged a nicely done nuts-and-bolts resource for answering written interrogatories by Manhattan's Judge Gerald Lebovits which appeared in the January 2012 New York State Bar Association Journal.
What? You've seen this post before?
Good. It's one of our many "evergreen" pieces on working and practicing law. We will post it again and again until maybe we start hearing and reading reports that exemplary standards and uncannily high quality lawyering are taking over the profession--and it's all that clients, GCs, lawyers, judges and law school profs ever talk about.
Posted by JD Hull. Permalink | Comments (0)
July 18, 2014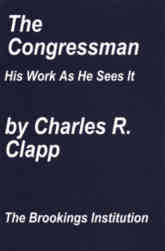 In late 1963, the Brookings Institution first published "The Congressman: His Work as He Sees It" by Charles L. Clapp (507 pages, Anchor). Congressional Fellow, policy wonk and former Capitol Hill aide, Clapp was one of the first Washington "old hands" to study and write about the way a legislator actually thinks and works--as opposed to "how Congress works" generally--in the American Congress. It's based on a study of 36 non-senior House members (i.e., relatively new to the job) who varied in philosophy, districts represented, personalities, and even perceived abilities.
Sure, 50 years ago, Congress enjoyed much smaller personal and committee staffs, and arguably considered less complex issues than they do today. America and the world have changed.
But this book pinned down a few important things that have not changed, and not likely to change: the primacy of becoming an "expert" in one or two areas of national concern (usually reflected by committee assignments), the albatross of reelection every two years, sensitivity (even over-sensitivity) by members to discrete constituent communications and requests, and the fact that all of these men and women, regardless of overall intelligence, work ethic and personality, work hard (yes, no question, they all work hard, despite public's understandable animosity toward and need to demonize them) at a gig that would be daunting to anyone and is impossible to master in all respects.
As a friend notes, Congressional membership is "a lot of job." "The Congressman" is worth reading or at least skimming, whether you're a politics junkie or an average voter who wants to learn a bit more about American decision-making. It can still purchased through a number of online outlets and may be even downloadable, if you look around a bit.
Posted by JD Hull. Permalink | Comments (0)
Eternity is a mere moment--just long enough for a joke.

--Hermann Hesse's version of Goethe, dead, possessed of a superior perspective, and speaking to Harry Haller, in Steppenwolf (1927).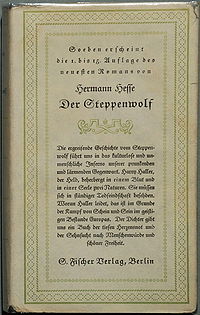 Posted by JD Hull. Permalink | Comments (0)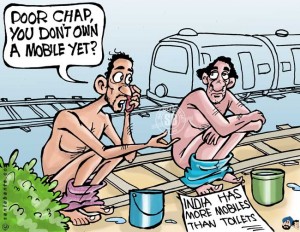 Finally, it's all about the toilets. And, more importantly, it's even okay now to talk about it. See The Economist feature Sanitation in India: The Final Frontier in tomorrow's weekly print edition. Excerpts:
Narendra Modi, India's prime minister, says building toilets is a priority over temples. His finance minister, Arun Jaitley, used this month's budget to set a goal of ending defecating in the open by 2019. That will be 150 years since the birth of Mohandas Gandhi, who said good sanitation was more important than independence

Ending open defecation would bring immense benefits. Some 130m households lack toilets. More than 72% of rural people relieve themselves behind bushes, in fields or by roadsides. The share is barely shrinking. Of the 1 billion people in the world who have no toilet, India accounts for nearly 600m.

India fares worse on sanitation than a host of poorer places including Afghanistan, Burundi and Congo, partly because too many of its leaders are too squeamish to face up to the issue. Thankfully, that appears now to be changing. The government, gung-ho for infrastructure, has just said it will build 5.2m toilets by September, or one every second.

[I]n spite of rising incomes and better diets, rates of child malnourishment in India do not improve faster. Unicef, the UN's agency for children, estimates that nearly one-half of Indian children remain malnourished.
Posted by JD Hull. Permalink | Comments (0)
July 17, 2014
In Zurich, Switzerland. Too soon, sudden and so far unexplained. See today's Telegraph. Damn.
RIP You Crazy Fast Wailing Screaming Texas Albino Motherfucker.
Posted by JD Hull. Permalink | Comments (0)
Over-Communicate: Bombard, Copy and Confirm. It's from our annoying but dead-on accurate 12 Rules. Our eternal debt to Jay Foonberg for this rule. We just changed the words.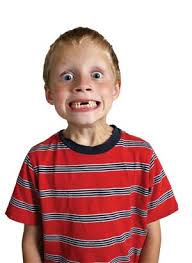 Over-Communicate--just don't spazz it up too much.
Posted by JD Hull. Permalink | Comments (0)
July 16, 2014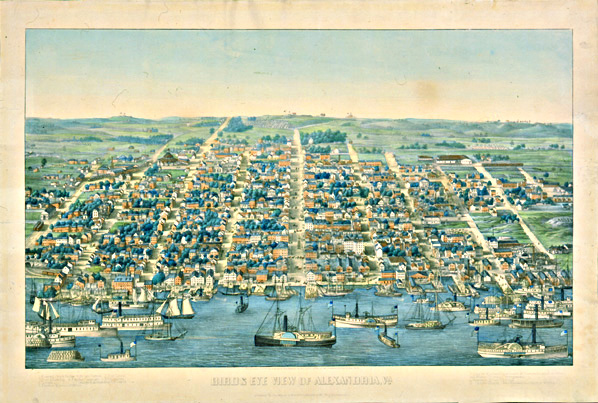 Posted by JD Hull. Permalink | Comments (0)
Below is Folio 292r (circa 800) of The Book of Kells, an illuminated manuscript of the four Gospels of the New Testament. It's housed at Trinity College Library, in Dublin, Ireland. This page opens the Gospel of John. Illustrations in the Book of Kells are bursting with pre-Christian, pagan and Celtic symbols and motifs that had been evolving in Ireland for nearly 8000 years. The effect is a religious document of mixed media that ranges from the playful, sexual and mystical to the deeply devout and mainstream Christian. 680 pages of the work survives.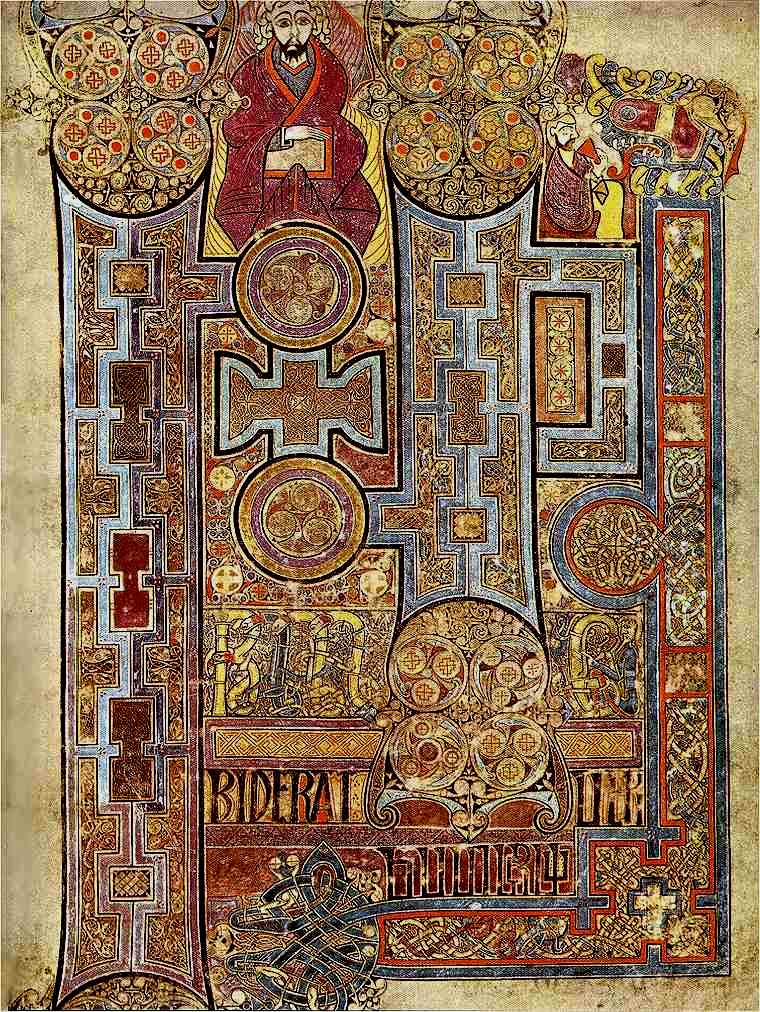 Posted by JD Hull. Permalink | Comments (0)
July 15, 2014
On this day in 1889, the Coca Cola Company, then known as the Pemberton Medicine Company, was incorporated in Atlanta, Georgia.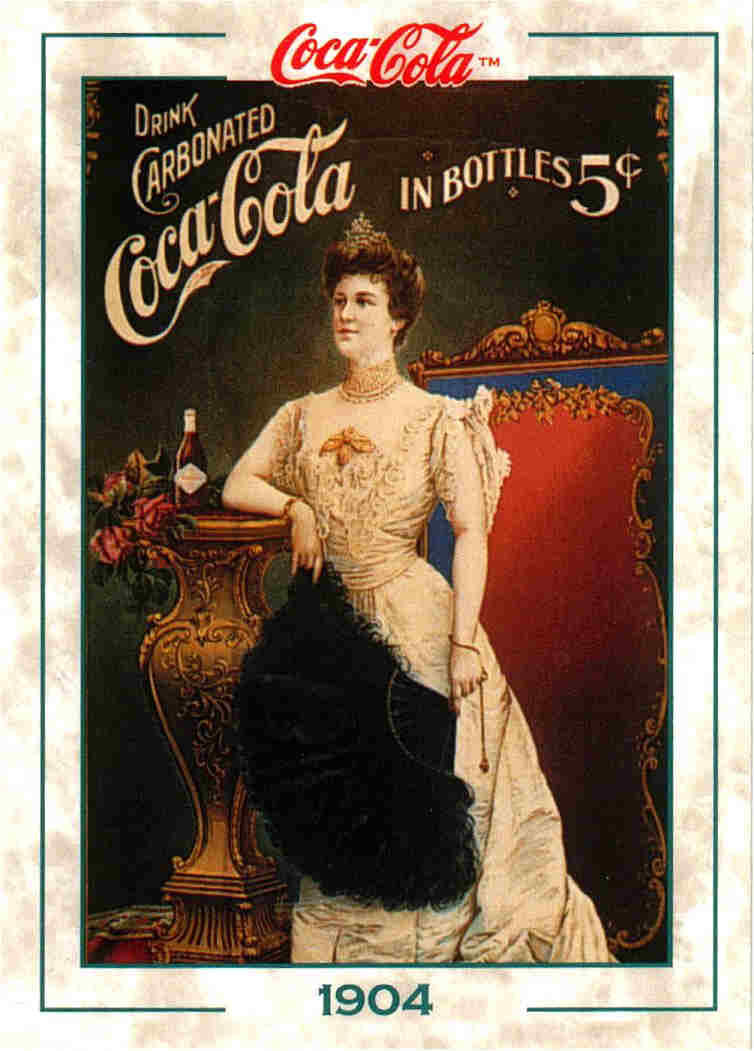 Posted by JD Hull. Permalink | Comments (0)
July 14, 2014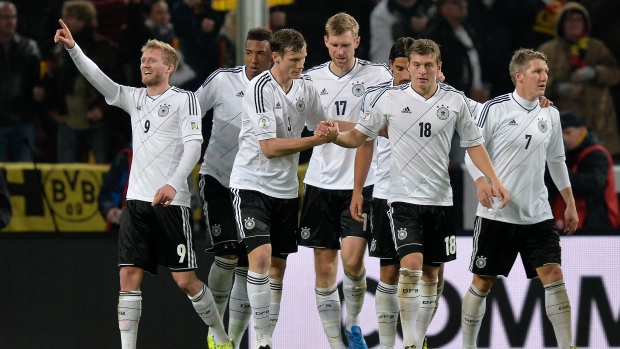 Well-played, both clubs.

Posted by JD Hull. Permalink | Comments (0)
July 12, 2014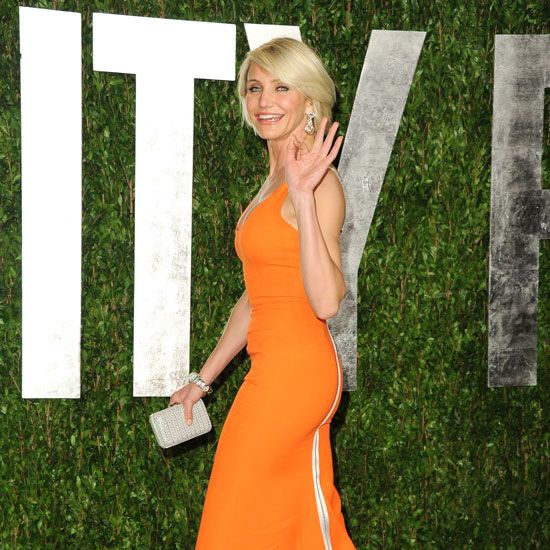 NRDC's Hinerfeld: "They win lawsuits."
Several years ago, I wrote "Has the NRDC Gone Hollywood?" at the request of Environmental Protection Magazine, where I had a bi-monthly column and feature commitment. Based on my trip to the Robert Redford house in Santa Monica, California, and my interviews with environmental activists and strategists with offices there, "Has the NRDC Gone Hollywood?" is about white-hat environmental attorneys at the Los Angeles office of the well-regarded Natural Resources Defense Council, a national public interest lobby now in its 45th year. I'm told the piece is still hip and funny. We are not certain if it was ever linked to by this blog. So I am sharing this with you now.
Has the NRDC Gone Hollywood?

By J. Daniel Hull

SANTA MONICA, Calif. -- Daniel Hinerfeld, the young, ultra-articulate director of communications for the Southern California office of the Natural Resources Defense Council ("NRDC"), agreed to let me drop by in mid-September to interview him and some other NRDC staffers so I could write this installment.

I was slightly nervous about visiting. It was a little unseemly, I thought, for me to mingle brazenly with the Los Angeles office of the smartest, hippest, and arguably most successful public interest group in the world. I grew up in the Midwest, and as an environmental lawyer, I have represented chiefly companies -- some quite large and many of them processors, transporters, or storers of fossil fuels.

While several clients have been laudably progressive in their environmental quality management, more than a few of them allegedly violated their National Pollution Discharge Elimination System permits or were driven into consent orders under the Clean Water Act, Comprehensive Environmental Response, Compensation, and Liability Act, or Resource Conservation Recovery Act.

Plenty troubling was one ex-client: an operator of 50 underground storage tanks outside of Pittsburgh with a history of alleged groundwater contamination violations and a compliance program which, in the good years, consisted of sporadically checking properties to see if the ground had caught fire.

So, I wasn't really sure if I had the cultural, political, or professional qualifications to visit the NRDC's Los Angeles office and write this article. But the energetic Hinerfeld was quick to point out that, as a single issue, protection of the environment often transcends politics and culture wars.

"It's really a bi-partisan issue," he noted. "Everyone wants clean air and clean water." Hinerfeld, of course, is right. Although it's true that environmental compliance costs on occasion have put good companies out of business and good people out of jobs, strictly speaking, we all -- Republicans, Democrats, Independents, whatever -- want a healthy planet.



Posted by JD Hull. Permalink | Comments (0)
July 11, 2014
No passion in the world is equal to the passion to alter someone else's draft.

--H.G. Wells (1866-1946)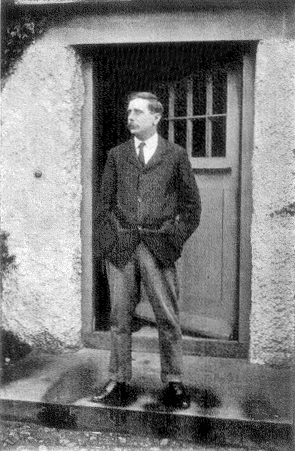 Herbert George Wells in 1908
Posted by JD Hull. Permalink | Comments (0)
We believe that the only way for society to change is for people's voices to be heard. The subject of this dialogue is power--who has it, how is it used, and to what purpose. We welcome your participation.

--Vox Populi to online readers (April 2014)
I just published an article that focuses on the continuing and very shrill dispute over the environmental and safety issues of hydraulic fracturing--or "fracking". Fracking is a drilling method to extract natural gas from reserves underneath public and private lands that are deep and/or difficult to access. The drilling process injects liquids into, and fractures, rock or shale encasing the gas. Critics point out that fracking increases the risk of polluting ground water, soil and air in the areas of the drilling. In the article, I try y to pin down how proponents and opponents really view their arguments, and what each side really wants in the fracking controversy. Is compromise possible? Which issues? What would be a "win" for each side? It's called Commentary on NY Court of Appeals Fracking Decision.
But of equal (if not slightly more) interest to me in this post is publisher Vox Populi itself, the progressive online forum that published my essay. It was co-founded by Michael Simms, a nationally known poet, writer and editor, founder of Autumn House Press, teacher and social activist, and by Nisha Gupta, who will be Vox Populi's first editor. Gupta is also a Ph.D candidate in Clinical Psychology at Duquesne University.
About the forum's purpose, we are given more than just hints. The name comes from the proverb, Vox populi, vox De, which translate from Latin as "the voice of the people is the voice of God." Moreover, if you look at the forum's website, Vox Populi's "tagline" on each web page is A Public Sphere for the Discussion of Contemporary Politics. With these items in mind, and in view of the opening quote above, the Vox Populi forum intends to be very respectable, if not slightly wonky, grass roots clearinghouse of ideas to address real social problems: identifying them, talking about them, evening the playing fields where battles are fought, and crafting sound strategies to solve them. Issue categories already up on the Vox Populi website give us a better idea: Social Justice, War and Peace, Public Education, Environmentalism.
Posted by JD Hull. Permalink | Comments (0)
July 10, 2014
This op-ed/story has made the rounds since we discovered it last night. Originally, it may have appeared in Newsday on July 8--but it's getting hard to tell as it's been popping up everywhere, albeit with different titles. Anyway, we don't want you to miss it. Darlena Cunha, writer, former television producer and stay-at-home young mother of twins, tells her story in the Washington Post: "This is what happened when I drove my Mercedes to to pick up food stamps".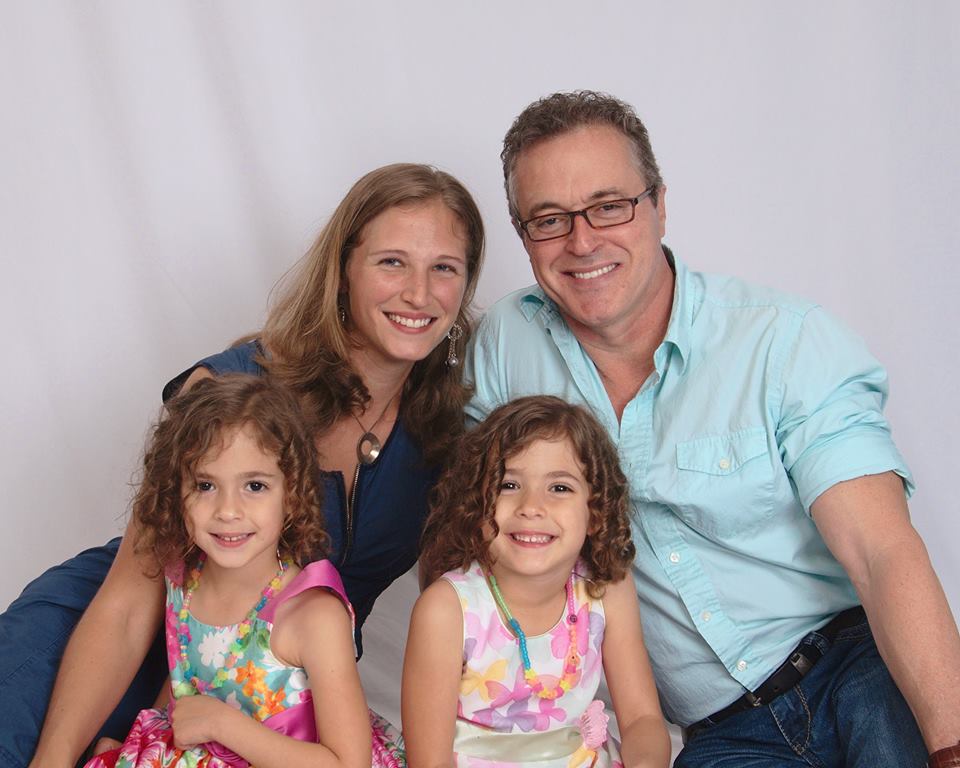 Darlena Cunha and Family

Posted by JD Hull. Permalink | Comments (0)
July 08, 2014
In the case of Afghanistan, the 'time-out' punishment means a crippling withdrawal of money, guns and American contractors that Afghanistan counts on to even minimally function. As Abdullah Abdullah and Ashraf Ghani compete to replace Hamid Karzai as president of Afghanistan, and the Independent Election Commission continues to count votes from round two of the voting, the United States sees Afghanistan as a raging fire that very soon could get worse.
So Secretary of State John Kerry today issued the strongest possible warning through the U.S. embassy in Kabul. See, e.g, at Reuters, "Kerry warns Afghanistan as thousands rally in support of Abdullah." In it, Kerry emphasized that he's "noted reports of protests in Afghanistan and of suggestions of a 'parallel government' with the gravest concern"--and that this of course could have serious consequences:
"Any action to take power by extra-legal means will cost Afghanistan the financial and security support of the United States and the international community."

Afghanistan is heavily reliant on foreign donors to fund everything from building roads and paying school teachers to security. The United States pays the lion's share of all international aid.

Observers fear that a standoff between Abdullah and Ghani could plunge Afghanistan into disorder, with no clear leader in a country already beset by deep-rooted ethnic divisions.

Abdullah Abdullah. Least objectionable candidate?

Posted by JD Hull. Permalink | Comments (0)
July 07, 2014
For the future of fossil fuel extraction in America, here is an important and possibly game-changing development (although I was just informed that French actress Audrey Tautau's upcoming 38th birthday is "just as important, dude, if not more so..."). First, if you need some background, see this June 30 WSJ article, on the decision last week by New York States's highest court to allow municipalities to use their zoning powers to ban the practice of induced hydraulic fracturing--or "fracking"--to drill for natural gas. And see two blog posts by attorneys, both with the New York City office of the well-regarded Natural Resource Defenses Council, who have been covering the litigation: June 30 blog post by Dan Raichel and July 8 blog post by Kate Sinding.
The New York Court of Appeals' ruling is certainly not novel--or really even limited to fracking. That communities may use zoning laws to limit activities on land is black letter law in nearly every American jurisdiction. But the clash of interests on each side of the fracking issue--opponents correctly arguing that the best current methods of extraction threaten natural resources and human health versus large producer-corporations correctly arguing that fracking is getting America closer to energy independence, and at the same time providing good jobs--has been exceptionally intense, loud, emotional, enduring.
Fracking technology is not new--and has been used for over 50 years to extract shale gas, tight gas, tight oil, and coal seam gas. Fracking's methods have never been particularly safe or without environmental risks. Geologists have known for decades about substantial shale natural gas reserves underneath us that fracking methods might be able to extract.
So what's really new? It's the huge, bold, previously unthinkable scale on which more recent fracking methods are based and are now being used all over the country. From the standpoint of the production of energy, and cheaper energy at that, it has been a hands-down success. No question.
Here's the problem, which is largely a matter of public relations. Each of the two respective arguments mentioned above--and this is not always the case, folks--has both merit and broad appeal. And, importantly, the nature of each of these overall arguments allows both sides to affect a certain righteous indignation. Opponents of fracking (i.e., let's protect humans, environment), those on the "David" side, have the advantage here. No one can deny either the morality or rationality of putting humans and nature first.
Fracking proponents (i.e., fracking is the key to American energy independence, and helps create needed jobs), or those in the Goliath camp, appeal to patriotism, energy security, and helping the American economic recovery with jobs. Granted, the energy industry has made a very similar arguments in the past (e.g., compliance with new regs forcing us to upgrade air pollution control equipment is expensive, and will eat up jobs) when faced with environmental barriers. Now, with a huge new supply of cheaper, domestic natural gas in the balance, the energy producer's argument is more compelling than ever. Producers have staff, experts and all manner of hired guns to help make that argument.
So both sides are "right". In government and politics, that can happen. But the sides here are David v. Goliath, and each is apparently willing to devote whatever money, additional resources, passion, organizational time and political capital it has to the fight, and fight indefinitely. That, frankly, is rare. In most cases, the grass roots David side--of veteran activists, new activists, fathers, housewives and college kids, and usually without much of a war chest or qualified lawyers for the long-haul--gets outspent or goes away by now. That has not happened here.
On July 7, The Hill, the daily newspaper covering Congress, wrote about the New York ruling in "'Watershed moment' for fracking foes?", but hasn't identified any significant long-term response from the energy industry. Our take is that the New York decision should and will stick as a matter of basic constitutional law, and will be closely looked at as a roadmap by other state judiciaries in similar cases. From proponents of fracking, you are likely to see a difficult, ardent and slightly demented attempt to 'federalize' fracking, probably under the Commerce Clause and coupled with policy arguments that the importance of energy security should trump local and state rights (which if successful in our judgment would make for bad law).
In any event, fracking, which no one sane and educated really likes, is here to stay, with or with or without zoning constraints, as long as producers keep finding ways to get leases on substantial "new" fossil fuel reserves. For some pols, the unexpected appearance of "successful" fracking on a huge scale is even a bit embarrassing. President Obama, an environmentalist, and Commenter-in-Chief who often chimes in gratuitously on big issues, has stayed away from the issue.
Right now, the best argument anyone can make for fracking is probably this:
"Even though energy companies lack safe, efficient technologies for fracking, we all need the energy source. We need the BTUs".
We know. It's somehow not enough, no matter who you "side" with, is it? So we can expect that in time, Americans will demand either a safer and more environmentally-friendly approach to drilling for hard-to-reach reserves, or require a stronger, more reassuring argument.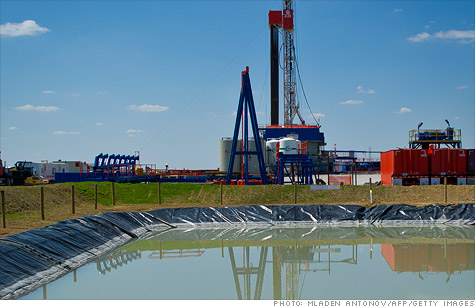 Posted by JD Hull. Permalink | Comments (0)
July 05, 2014
Below, in a 2005 Cream London performance of a blues classic, a man in his 30s or 40s dancing in the audience was briefly captured on film for about 12 seconds. Talk about a religious experience. In the moments of him we are shown (2:32 through 2:45 on the clip), he is possibly closer to god/God (no, not Eric Clapton) than most of us will ever get.

Royal Albert Hall, May 4, 2005
Posted by Holden Oliver (Kitzbühel Desk). Permalink | Comments (0)
July 04, 2014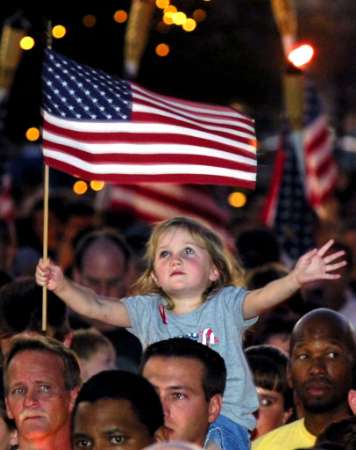 Posted by JD Hull. Permalink | Comments (0)
July 03, 2014
Jurors are not dumb. They miss little. They watch you and your team in the courtroom, the back of the courtroom, hallways, restrooms, parking lots, restaurants.
Jurors will always surprise you. No matter what an expert might tell you, or how hard you've worked at selection, you are always wrong about two or three of them. You've heard that.
Creep Control. Well, now hear this: don't go out of your way to antagonize jurors with sideshows which have nothing to do with the trial itself. Bring no "creeps" with you to trial. Keep them in the office. If they must show up--even for a moment--teach them to "un-creep" themselves, starting at 60 second intervals, and practicing until they can hold out for five minutes at a stretch. Hint: They pretend they are happy confident people who genuinely like other humans. Breathe in. Breathe out. Repeat. And remember, you seek progress--not perfection. Be gentle at first.
Non-Creeps. Recovering Creeps Who Under Pressure of Trial May Fold in Public. Bring to trial no "non-creeps" capable of any snide, "mean" or creepy gesture, facial expression or body language glitch lasting more than one half-second. Instruct your non-creeps to read this post to be on the safe side. Reformed creeps--you spotted them early and sent them to rehab but they are ultimately powerless over they way they look or act--need pep talks, and brief courtroom appearances. See above.
A Note on Nerds. In doses, however, a few generic dweebs and law weenies running in and out of the courtroom carrying a huge box of documents, a phone message from your wife about Nantucket later this summer with the Bloors, a good luck note from your mistress, your lucky bow-tie, your spats, your black cape with red lining, or your reserve pair of Bass Weejuns--the kind of people you routinely made fun of in high school--is okay.
Jurors expect all that. You're a lawyer. You live in a world where nerds are almost normal. Jurors get and tolerate that. But jurors just don't like self-important "assisting creeps".
That's really personal. Let us explain more.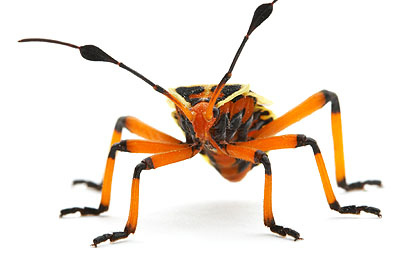 Posted by JD Hull. Permalink | Comments (0)
July 02, 2014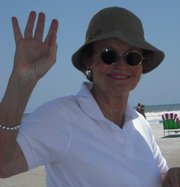 Happy Birthday, and much love, to Penny Hull.
Chicago Girl. Uber-Mom. Last of the Grande Dames.
Tolerator of Difficult Men.
Source of my Hollywood good looks, charm and annoying patrician manner.
Healthy, energetic, blessed with longevity, you will likely supervise at my funeral.
Call me so I can give you my notes on that.
I love you, Mom. Have the best day today.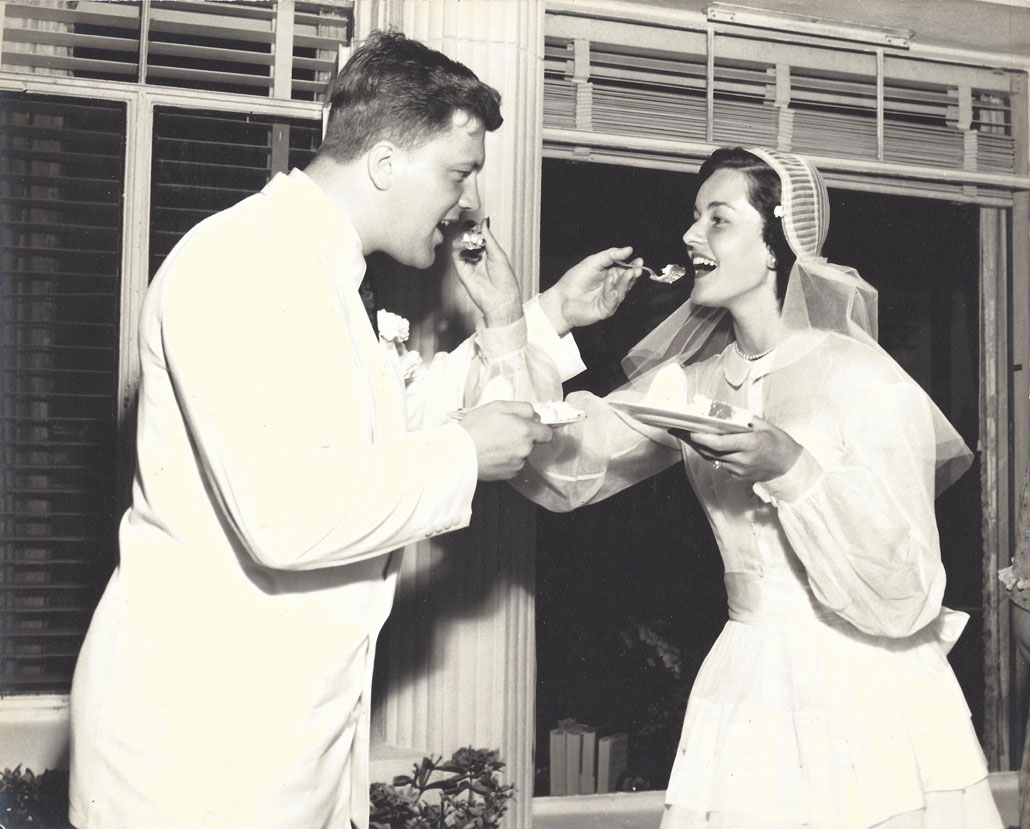 Posted by JD Hull. Permalink | Comments (0)
July 01, 2014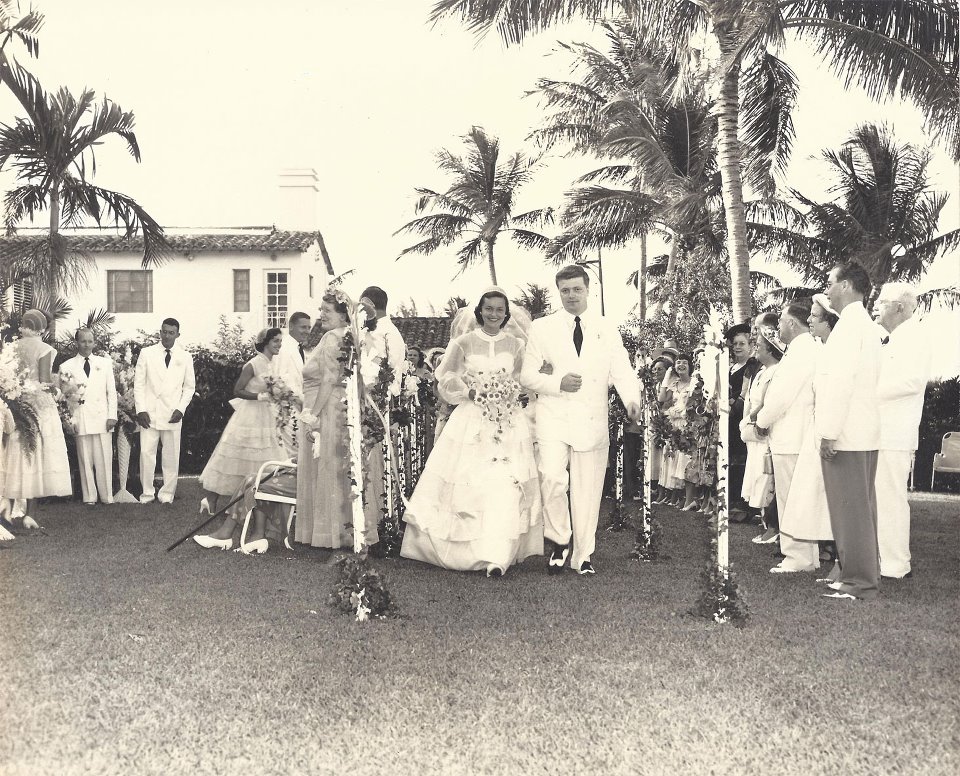 John D. Hull III and Arlene ("Penny") Reemer Hull
Rivo Alto Island, Miami, Florida July 1, 1950
Posted by JD Hull. Permalink | Comments (0)