May 28, 2016
Two things:
A. Don't all call or visit at once. But I implore all of you Facebook, LinkedIn, Twitter and other Social Media friends, contacts and followers, etc. to make or maintain "live" relationships with everyone they digitally befriend. Voices and/or bodies, like in olden days. 100% virtual relationships miss much--and I think miss the point. Social Media should enhance but not substitute for real life. You need voices, bodies and magic of two people in same room for any of this digital stuff to make sense. It's not for dorks, weenies & misanthropes.
B. If you are using Social Media--especially Twitter and Facebook--to collect and bond with people who are (1) "like" you, (2) think like you or (3) vote like you, you are doing it Wrong. Like a woman once said to me: "Go Some Place Different. Meet Someone Different."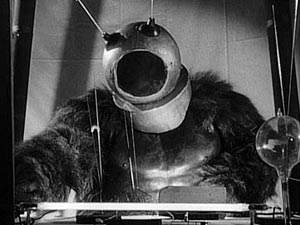 Posted by JD Hull. Permalink | Comments (0)
May 27, 2016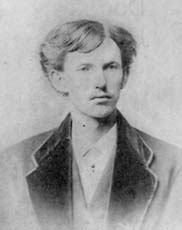 John Henry Holliday in 1872.
He despised and, whenever he could, preferred to engage bullies. He had a knee-jerk resistance to following the crowd in anything. He thought for himself. He argued with everyone (including the Earp family) about everything. He liked underdogs.
The Gift of Loyalty, Being There, Standing Up. Nine-tenths of what has been said or written about him, including Hollywood's versions, is hype. Doc Holliday wasn't a great shot, or anything like an artist with that big knife he carried around with him. He didn't kill scores of people. He wasn't drunk 24/7. Not everyone hated or feared him. Yes, he could be as mean as a snake.
But when you clear away the Old West myth, he's still a tragic but compelling and often admirable loner. Biographers do agree that John Henry Holliday (1851-1887) was fiercely loyal and could be counted on to stand up for friends--not just the Earp family--and a few others who might need a bold if flamboyant assist.
To be honest, I wish more lawyers--too many of us are cowards and wimps--had Doc's pluck, his ever-readiness to "be there" for you and his fine madness. Most of us? We don't come by strong character, action or decisiveness naturally. Face it: as a group, we are barely above-average Dorks. We've raised holding back, and even common cowardice, to an acceptable art.
Like many lawyers-to-be, Doc grew up comfortably and was well-educated. He was raised in Georgia as a popular and bright youngster in a close, supportive and fairly well-to-do family in which, among other things, he learned about card games. His clan's fortunes were badly set back, but not destroyed, by the Civil War and the subsequent occupation by Union soldiers.
He started out adulthood in 1872 as a 20-year-old graduate of a fine dental surgery school in Philadelphia. But Holliday caught Tuberculosis from either his stepmother or a patient in his first year of practice. At 22, still the beginning of his dental practice, he was diagnosed as "consumptive"--and told that he had but a few months to live.
This shock, coupled with what some researchers believe was a star-crossed love affair with a first cousin, made Holliday move West for his health. Dentistry quickly took a back seat to gambling. He became a binge-drinking rogue with only a few friends, professional gambler, resident wit, expert womanizer and prankster who was somehow menacing to most of the people he met, even at a weight of around 140 pounds. Although he was clearly an emotional and in some respects volatile man, most reports have him clear-headed, quick-witted and even strangely calm in violent situations the moment they erupted.
This was a bit of Social Critic and Philosopher in Holliday, too. I've read three bios now on Doc. (The best, to me, is Doc Holliday by Gary L. Roberts, John Wiley & Sons (2006)). Even when drunk, or when he had lost his temper (both happened a lot), Holliday was clear-eyed in a number of respects.
He wouldn't beat up on weaklings. He despised--and, whenever he could, preferred to engage--straight-up bullies and self-hating creeps. He had a knee-jerk resistance to following the crowd in anything. He thought for himself; he argued with everyone (including the Earp family) about everything. He liked underdogs. And even when cornered--or was about to be hauled off to jail (also happened a lot)--he had something caustic and often incredibly funny to say.
Tuberculosis did finally claim him in Colorado at age 37. There is no end to the lore about what he did and said, or to the speculation about what made him tick in those last 15 years. But even the most sober historical sources on Holliday do agree on one thing. Over and over again, if a friend--in a few cases a total stranger--needed him, he was there immediately.
Instinctive. No hesitation. An angry yet adept explosion. None of the pathetic step-by-step "analysis" of modern white collars that should shame us deeply every time and never does. You didn't need to ask Doc to help. Doc didn't need to think about it.
He just did it.
Posted by JD Hull. Permalink | Comments (0)
May 26, 2016
For us Yanks, Memorial Day is about resolute if terrified men and women, innocents all, who died, sometimes horribly and in confusion, in American military engagements.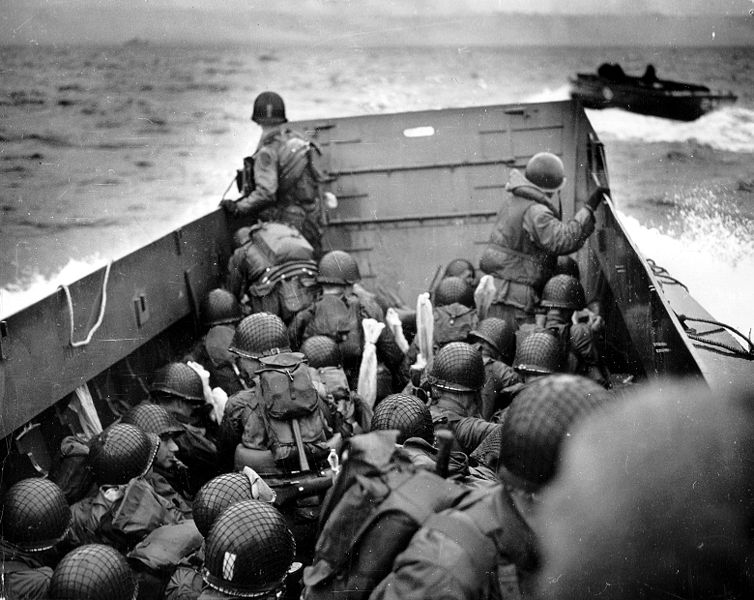 June 6, 1944. U.S. army officer watching Norman coast as his landing craft approaches Omaha Beach.

Posted by JD Hull. Permalink | Comments (0)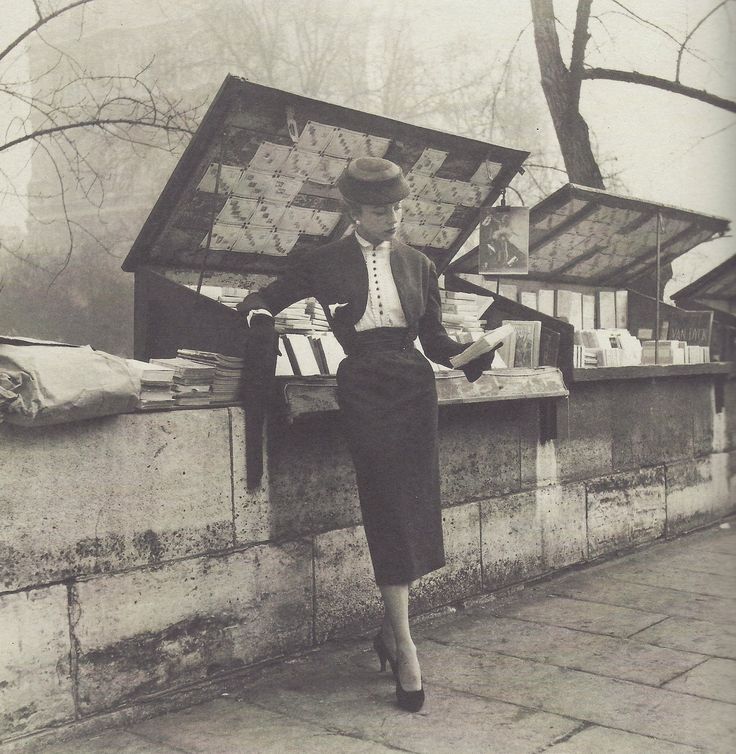 Paris 1952: Willy Maywald, Mannequin en tailleur quai Saint-Michel.

1. Never swive anyone named Zoe, Brigit or Natasha.
2. Let no one leave anything at your house.
3. Don't buy cheap shoes.
4. Shoe trees. Cedar. The most expensive.
5. Sorry. The Havard Bluebook is always important.
6. British women don't really like British men.
7. Have a coworker in same room if you interview someone.
8. Completely legal interviews are not very informative.
9. Don't jump to hire law grads with blue collar backgrounds. Some think they've arrived and are done.
10. Women make better associate lawyers.
11. On documents Rules 34 and 45 do different things. Know what.
12. If you travel, cats not dogs.
13. Very attractive women think they're ugly.
14. Very attractive men are delusional.
15. Irish, Welsh, Finnish and Afro-American women are totally and forever in charge. They are heroes.
16. A disproportionate number of Irish people are drunks.
17. A disproportionate number of Irish people are verbally and lyrically gifted.
18. Jewish doctors do not get Irish, English or German drunks. Have a cookie instead?
19. Jews and Italians are the best drinkers. They have rules. They have the genes.
20. The Jews really are it. Consistently awesome and world-changing tribe for 2500 years.
21. Well-dressed Russian women are cheap, treacherous and insane.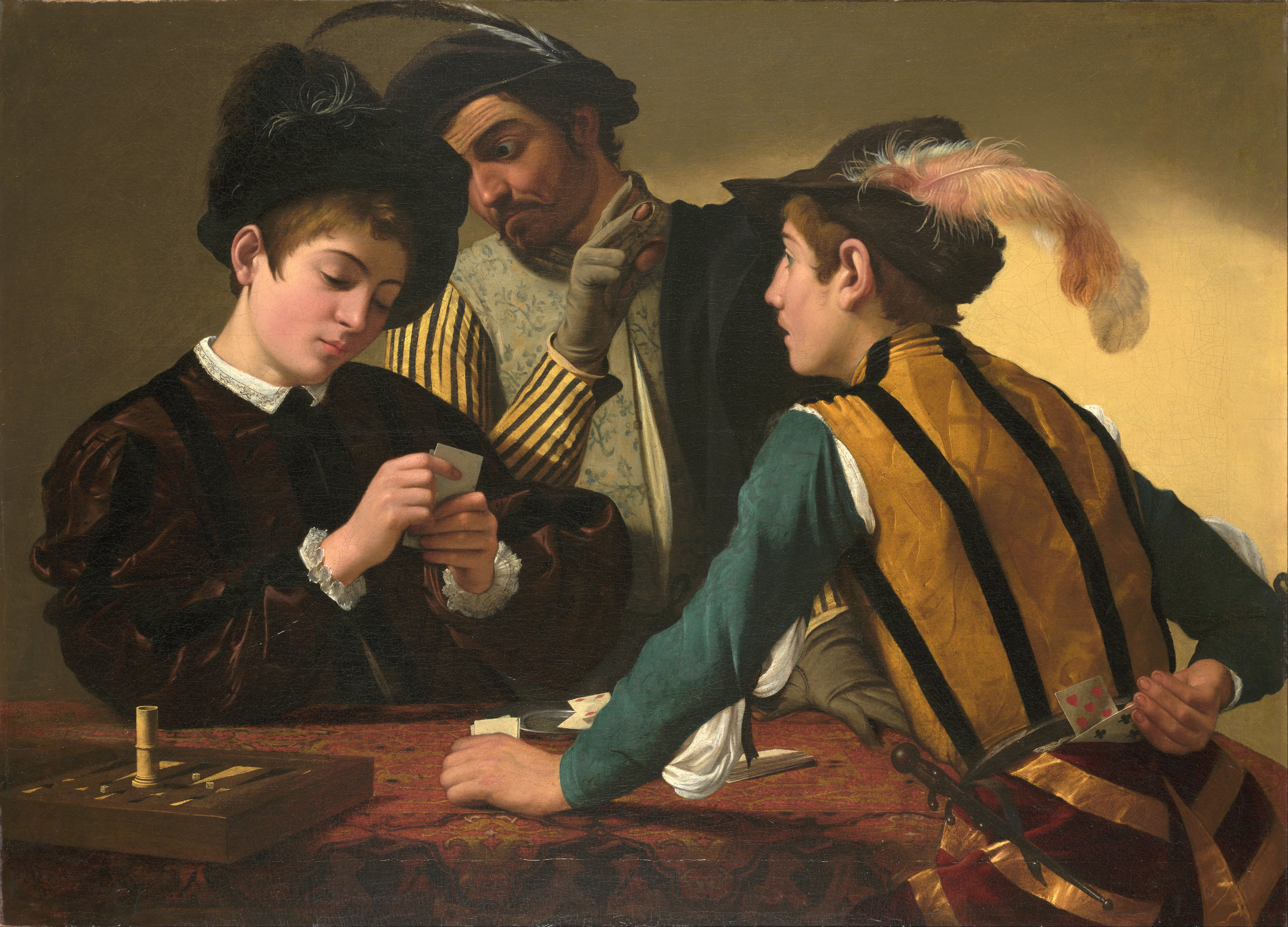 The Cardsharps, Caravaggio, c. 1594
22. Most lawyers dislike being lawyers. It shows.
23. Lawyers are less well-rounded every decade.
24. Super-smart and super-nice kids--without lots more--make lousy lawyers.
25. There are at most 35 truly excellent American colleges and universities. It shows when you meet their grads.
27. Parisian men are not as insecure, jealous or violent as other men. Let's just talk about this, Luc, okay?
28. Never be impressed by Phi Beta Kappas.
29. Always be impressed by Marshall scholars, Rhodes scholars and Wesleyan grads.
30. Have at least 4 impeccable suits. They should be expensive but need not be tailored.
31. Don't wear bow ties every day. Almost every day is fine.
32. Cuffs on all long pants except jeans and tuxes. Khaki? Summer only.
33. Twice a month you should dress like a pimp from a New Orleans whorehouse.
34. Saabs can be driven forever. They like to go fast.
35. Know who you are. Learn if you can family history back 8 generations at least.
36. Talk to people on elevators. All of them.
37. Don't do Europe with other Americans.
38. Just 2 cats.
39. Commando, guys.
40. When in Rome, do as many Romans as you can. ~ Hugh Grant, Brit actor
41. Always attribute--especially when you think no one will notice. They do.
42. When they notice, they might call me.
43. Don't let people tell you who you are.
44. The Internet teems with folks telling you what you must do/think/say/write. Get off your knees.
45. Always talk to jurors post-verdict.
46. One juror will always surprise you big time. Learn who that is before you close.
47. Don't communicate in any manner ever with that one female juror who seemed to like you a lot.
48. Women are meaner, more vindictive and more treacherous than men.
49. The dumbest woman is 100 times more complex than the smartest man.
50. Most men are easy to suss. Not much going on with most of them.
51. Rule 36, Fed.R.Civ.P., my friend.
52. Rule 56(d) is misunderstood.
53. Civil RICO is an unintended consequence.
54. Seldom watch television.
55. Dads don't get a pass for merely siring. So what?
56. All moms suffer.
57. Your mom is your best friend.
58. Buenos Aires has the best-looking people on this planet.
59. Lovemaking probably cannot be learned.
60. Love can be learned.
61. There are no lapsed or recovering Catholics. This is not bad.
62. Jewish women rarely have great legs.
63. Japanese woman have the best legs.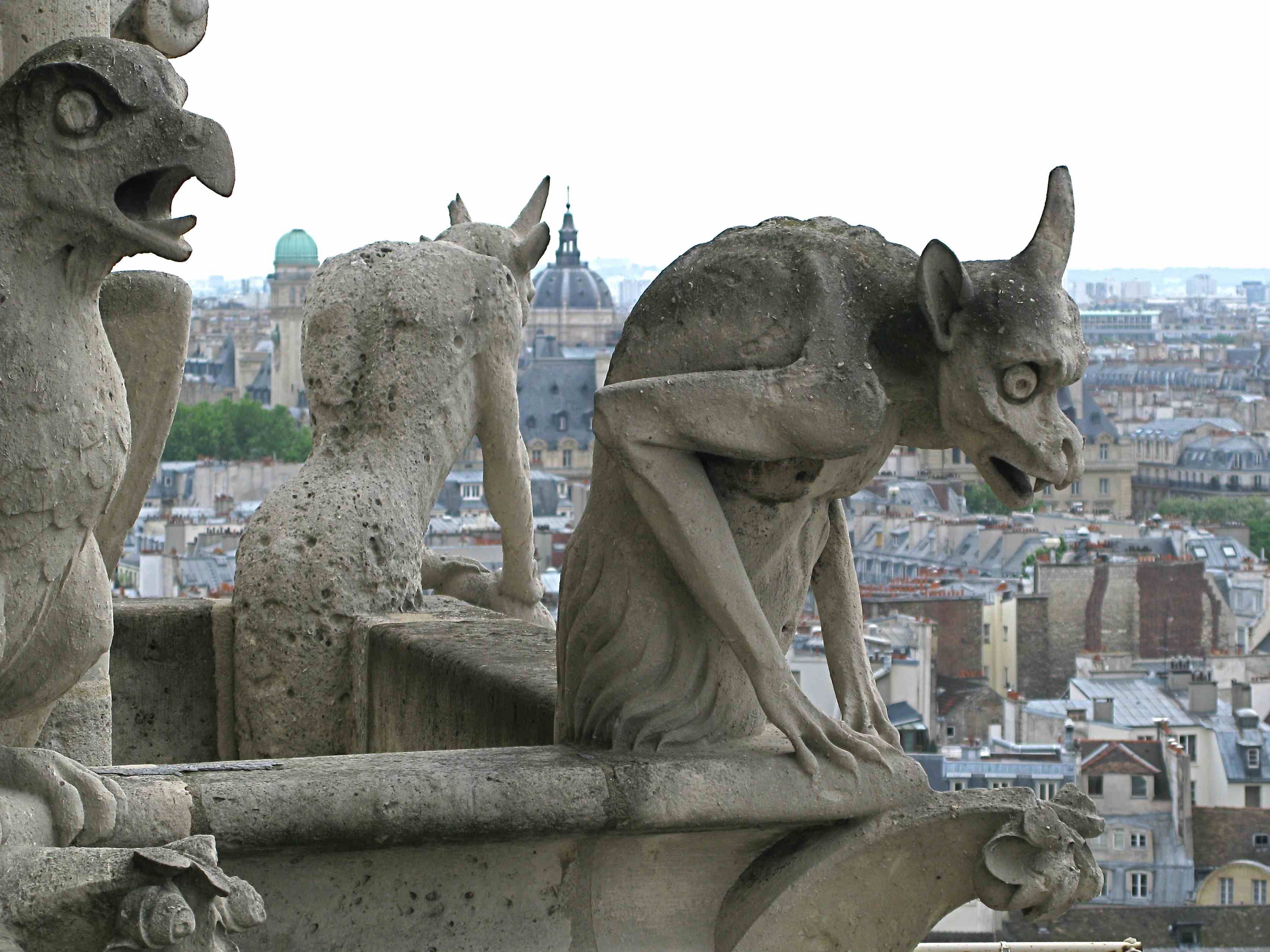 64. Jewish women are good lovers.
65. Japanese women are the best helpmates.
66. Hopelessly insane WASP women are the best lovers.
67. Fewer people should become parents or lawyers.
68. Brown shoes go well with grey suits. No one knows why.
69. Your handkerchief should never match your tie.
70. We need to bring suspenders back.
71. Being right is expensive.
72. The Dutch have no use for Italians.
73. Most Italians view Germans as classless.
74. The English diss anyone who is not English. This will not stop.
75. The French are playful.
76. The Irish are playful, but in a different way.
77. Women in Prague are not playful.
78. Trust no one in Budapest.

Posted by JD Hull. Permalink | Comments (0)
May 24, 2016
A recent dispatch from my friend Partner Emeritus, who for political reasons is touring familiar points south and scouting residential properties:
Dan, one of the sexual fantasies on my bucket list entails me dressing up as a British naval officer and proceeding to declare occupation on a local Buenos Aires beauty and reenact the Fuckland Islands War. I have my missile on standby. Dan, the last time I was in Buenos Aires, "eche tanto polvo con huesitas que me llamaban 'Dusty.'"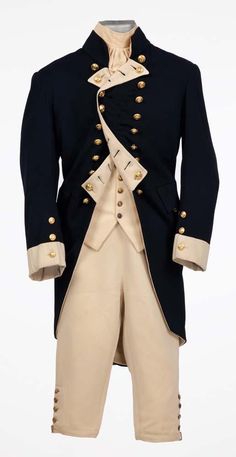 Posted by JD Hull. Permalink | Comments (0)
May 23, 2016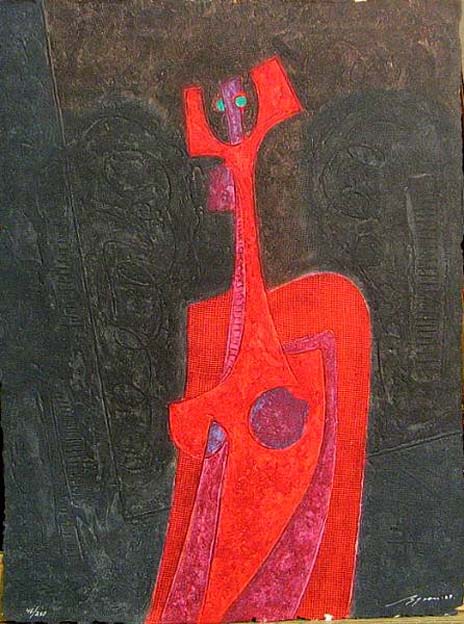 "Rosa", 1989, Byron Galvez (1941-2009)
Posted by JD Hull. Permalink | Comments (0)
May 22, 2016
I often think about Jerry Springer.
Yeah, that Jerry Springer. Pre-TV circus fame, Springer was a talented lawyer, gifted politician, civil rights activist, respected city councilman and Cincinnati mayor (i.e., weak-mayor system slot) three decades ago. Springer was the Jewish Bobby Kennedy--who he had worked for and even looked a lot like.
Talk about Born to Run. A credible and polished liberal Democrat, for Pete's sake, in staid Republican stronghold Cincinnati, Ohio. Young London-born Jerry Springer in a place like Cincinnati was Unheard Of. He was first pol I ever volunteered to campaign for--and did that as a high school student. And I lived less than a mile from Senator Taft's family's house.
In fact, the Queen City and the very Eastern Hills neighborhood and school district I grew up in is home to President Taft, Taft's U.S. senator son ("Mr. Republican"), Taft's U.S. senator grandson and Taft's Ohio governor great-grandson. Respected GOP Senator Rob Portman went to private school down the street from me. Ex-Speaker John Boehner is from the eastern suburb next door. And Cincinnati generally is a hard-working and mainly white-collar GOP German-Catholic reactionary part of Ohio and America. Partly Midwestern, and a bit Southern, the city is nestled in green hills and greenbelt overlooking the Ohio River and the State of Kentucky.
Jerry Springer was the Anointed One: a pre-Rahm Rahm. Born to run for office, and active politically as a carpetbagger in Southwestern Ohio. Springer worked at BigLaw's now-Frost Brown, then Frost & Jacobs, conservative by even Cincinnati standards. Springer was the brave golden boy with almost shockingly progressive, liberal ideas for that region. A true Natural. Born to run.
In the summer of 1977, as part of a summer gig for the Cincinnati Legal Aid Society, I interviewed Councilman Springer for forty-five minutes with another law student--an also very young law student at HLS from Cincinnati named Keith Glaser--in connection with a Justice Department DOJ Voting Rights Act investigation of Cincinnati's city at-large councilmanic election schemata Keith and I were helping with. Springer was genuinely supportive of our effort to have more Cincinnati blacks--35% of the city proper--on city council, where they were under-represented.*
Anyway, Jerry Springer. I'm not easily charmed by politicians, men women, actors, actresses or other humans. I've met and spoken at length with only two other pols in my life that are in Jerry Springer's Charm League: GOP mainstay Richard Thornburgh and one ex-POTUS named William Jefferson Clinton. All three are very close on the head-spinning meter.
It's a very long story--one I am sure will be a movie some day. But Jerry Springer liked publicity, money, being famous and getting laid more than The Cause itself. And who am I to blame him? Those are exactly the things I like, too. But as Springer approaches his 72nd birthday, I wonder if we'll ever get him back. I hope we do. This is a great and talented human and leader.
*See, if you are interested, something I wrote back then which unexpectedly (to me, anyway) won two awards, including a national one, which article I recall my own father thought was uninteresting and irrelevant. Hull, Challenges to At-Large Election Plans: Modern Local Government on Trial, 47 U.CIN.L. REV. 64 (1978)
Posted by JD Hull. Permalink | Comments (0)
May 19, 2016
The Strip, Sunset Boulevard, West Hollywood. As the fictional movie character John Milton said, law done right is a "backstage pass to the world." We've a client doing good things in Africa with an office here. How many lawyers have a practice with client meetings two blocks from the Viper Room and The Whiskey? Probably quite a few. But I grew up in the Midwest--where TGIF restaurants are considered to be pretty wild, and it's eccentric to wear a trench coat and tasseled loafers on the same day. So this kind of meeting venue may be my notion of gratitude.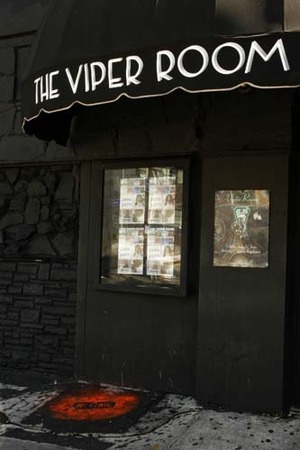 Posted by JD Hull. Permalink | Comments (0)
May 18, 2016
Well-written plain English opinion yesterday U.S. District Judge Richard. R. Leon.
DDC May 17, 2016 handgun decision
Posted by JD Hull. Permalink | Comments (0)
May 17, 2016
John Daniel Hull III. May 17, 1928 - December 27, 2012. My Dad's 88th birthday would have been May 17, 2016. This blog has posted pictures of him at various ages. Below is one of his favorite places in the world. He loved water, boats, smallmouth bass and his family. He was authentic, original at all times, funny, aggressive, bold, robust and healthy, had a gift with spoken & written words and simply did not care what anyone thought about what he said or did. Ever. Playful is the word. He was, too, a celebrated athlete, a standout in both football and basketball at Shortridge High School and DePauw, both in Indiana. The last male Hull in my line born in the Ozarks, he was self-made, and storied, at Procter & Gamble. At age 84 he died suddenly and unexpectedly but happy. It was a lesson. His own Mom lived to be a happy and similarly feisty 101. His own Dad, paternal grandfather and paternal great-grandfather (a Confederate soldier born in 1837) all lived longer lives. Best genes a Hull ever had or will have. But he had no regrets. And nothing was ever unsaid. Happy Birthday, Big John.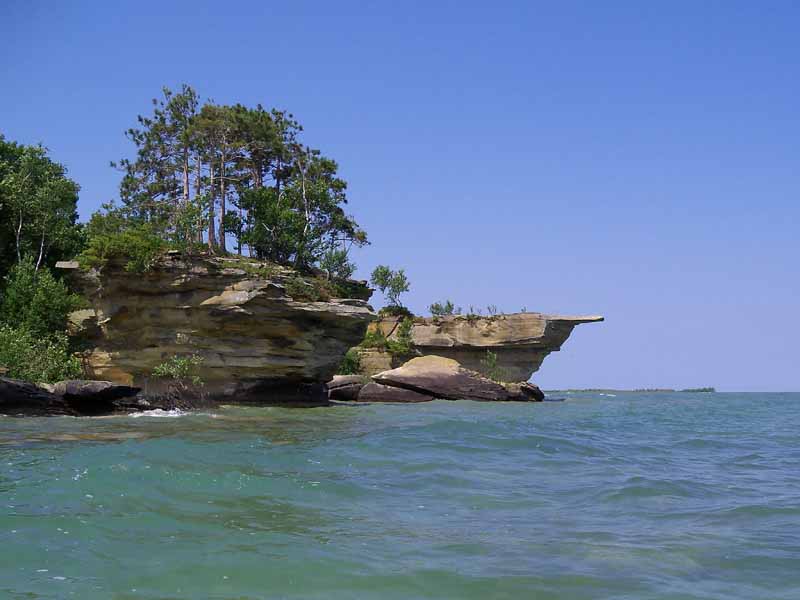 Posted by JD Hull. Permalink | Comments (0)
Tuesday's just as bad.
"Sundays I go to church.
I get down on my knees.
I begin to pray.
And this is what I say:
Lord, have mercy. Lord, have mercy on me.
Lord, have mercy. Lord, have mercy on me.
Just trying to find my baby.
Won't someone please send her home to me?"
Posted by JD Hull. Permalink | Comments (0)
May 15, 2016
Books are fatal: they are the curse of the human race. Nine-tenths of existing books are nonsense, and the clever books are the refutation of that nonsense.

--Benjamin Disraeli (1804-1881)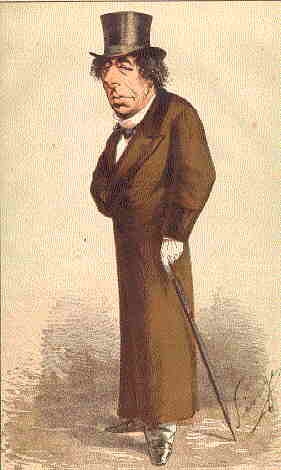 "Dizzy"
Posted by JD Hull. Permalink | Comments (0)
May 14, 2016
O God, I could be bounded in a nutshell, and count myself a king of infinite space.

- Hamlet Act 2, Scene 2.
El Aleph is a story by Argentina's hands-down dean of letters Jorges Luis Borges first published in 1945 and revised from time to time through 1974. It is the most amazing short story I've ever read. I and two other--and far more gifted--Indian Hill (Ohio) High School classmates read El Aleph in Spanish in 1970 with Mr. Fogle in our "Spanish V" class. In the story The Aleph is a point in space that subsumes all other points in space and shows you all that is occurring in the Universe at once. Is that far-in or what?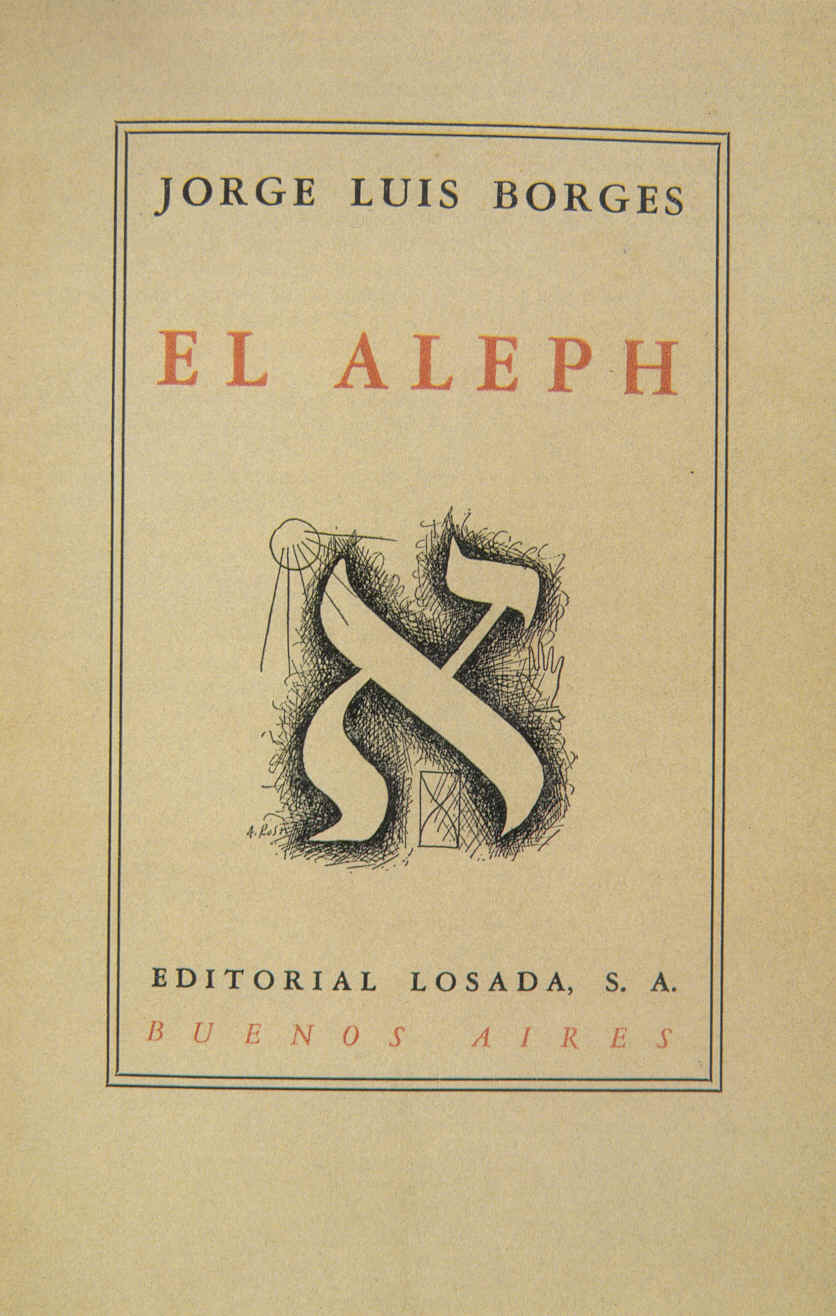 "Este palacio es fábrica de los dioses, pensé primeramente. Exploré los inhabitados recintos y corregí: Los dioses que lo edificaron han muerto. Noté sus peculiaridades y dije: Los dioses que lo edificaron estaban locos. Lo djie, bien lo sé, con una incomprensible reprobación que era casi un remordimiento, con más horror intelectual que miedo sensible."

Posted by JD Hull. Permalink | Comments (0)
May 13, 2016
Watch your client both in and out of the legal areas you usually work in. Stretch yourself a bit. Pretend you're curious. Keep watching. Devise a simple system to keep abreast. Your new intern Bambi would love to help.
Rule 7 is this blog's second most popular (and second most ripped off) client service "guideline" in our annoying but awesome and increasingly popular 12 Rules of Client Service. We like this one, too. In its entirety, here is the original (sans links) January 24, 2006 post:
Rule Seven: Know the Client.

The "12 Rules of Client Service" I have been posting one-by-one starting on November 19 appear in a booklet Julie McGuire and I prepared internally 5 years ago for associates and non-lawyer staff. We just call it Hull McGuire Practice Guide* (*or how to become a productive associate or paralegal). In the Guide, we call the same rules "Blackletter Rules for Practicing Law".

The idea is that each of the twelve overall practice rules harks back to the idea that the client comes first. Clients, clients, clients. For us, that is practicing law. Except for some rewording, the 2 sets of rules are substantially the same. The first six rules are reproduced here.

Several lawyer-bloggers I respect have posted--and in some very eloquent and interesting ways--on the idea of Rule 7, really knowing the client and its culture. I think they say it all. See Tom Kane, Patrick Lamb, Tom Collins and Arnie Herz. Some of the discussion lately was triggered by the nerve jangling report of complaints of some GCs at a Fulton County, Georgia CLE conference in early December 2005. I've chimed in on that, too--here and here.

The client, it seems, actually wants you to know him, her or it. Take time out to learn the stock price, industry, day-to-day culture, players and overall goals of your client. Visit their offices and plants. Do it free of charge. I think associates in particular need to develop the habit of finding out about and keeping up with clients and their trials and tribulations in and out of the areas you are working in. Learn about your client--and keep learning about it. Devise a system to keep abreast.




Satisfied In-House Counsel.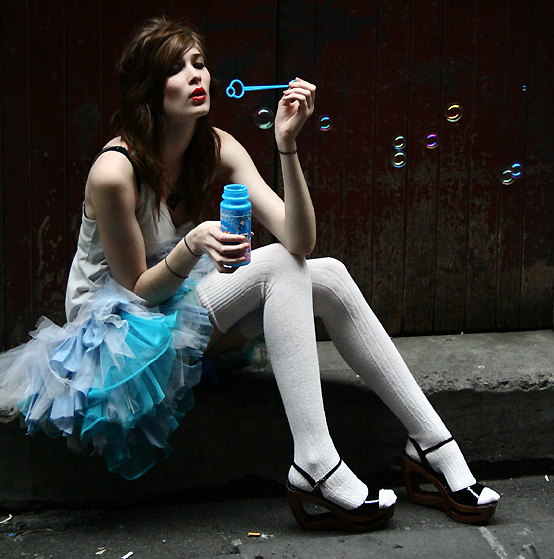 Bambi the Intern.
Posted by JD Hull. Permalink | Comments (0)
This is slavery: not to speak one's thought.

Euripides, stand-up Greek (480-406 B.C.)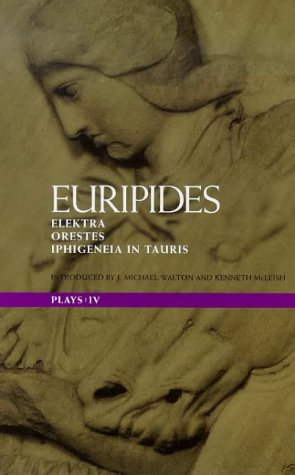 Posted by JD Hull. Permalink | Comments (0)
May 12, 2016
Each Spring we send you the complete text of a circa-1595 comedy by Shakespeare, Love's Labour's Lost. You can read it aloud--or, even better, act it out. First performed before Queen Elizabeth at her Court in 1597 (as "Loues Labors Loſt"), it was likely written for performance before culturally-literate law students and barristers-in-training. The notion was that such well-rounded humans would appreciate its sophistication and wit at the Inns of Court in still over-percolating Legal London. And, most certainly, it was performed at Gray's Inn, where Elizabeth was the "patron". Interestingly, the play begins with a vow by several men to forswear pleasures of the flesh and the company of fast women during a three-year period of study and reflection. And to "train our intellects to vain delight".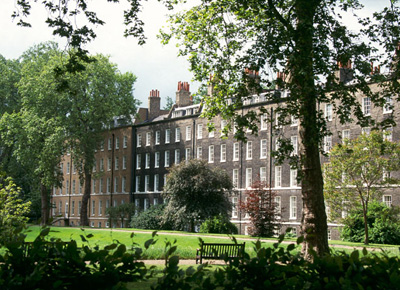 Posted by JD Hull. Permalink | Comments (0)
May 11, 2016
Congressional Internships in DC? Jobs for undergraduates in the Senate and House Office buildings? Where are they? How do you get them? Someone asked this question yesterday and here's a paraphrasing of my answer. I haven't researched Capitol Hill internships in a long while--I'm too busy hurting poors and the planet today to do that--but I'm around interns of all manner a lot, was once a Congressional intern myself, lived much of my life in DC, worked on the Hill twice and still go there to work for clients. Here's a good place to start. Use Google and a phone. Lots of resources out there. Lots of positions. Lots of variances in quality. In fact, huge. Some are paid--and some of those positions are paid more than you'd think. Again, Google--but call, too. Even go to offices unannounced. (If you don't pick up the phone, and storm a few offices, you're making a mistake and not what they want anyway. Be aggressive.) Call your Congressman, too. He/she/it has internships. The oldest program I'm aware of is "LBJ Internships." 40+ year old program. Finally, check your undergraduate school. My college had/has several in DC through the school's public policy institute. They were paid, mixed in with credit and spanned both summers and school year. One year long. Led to jobs, parties and first-rate sport philandering.
Below: The Intern Years, J. Daniel Hull, Highland Park, Chicago, 1976 (Andrew Johnston)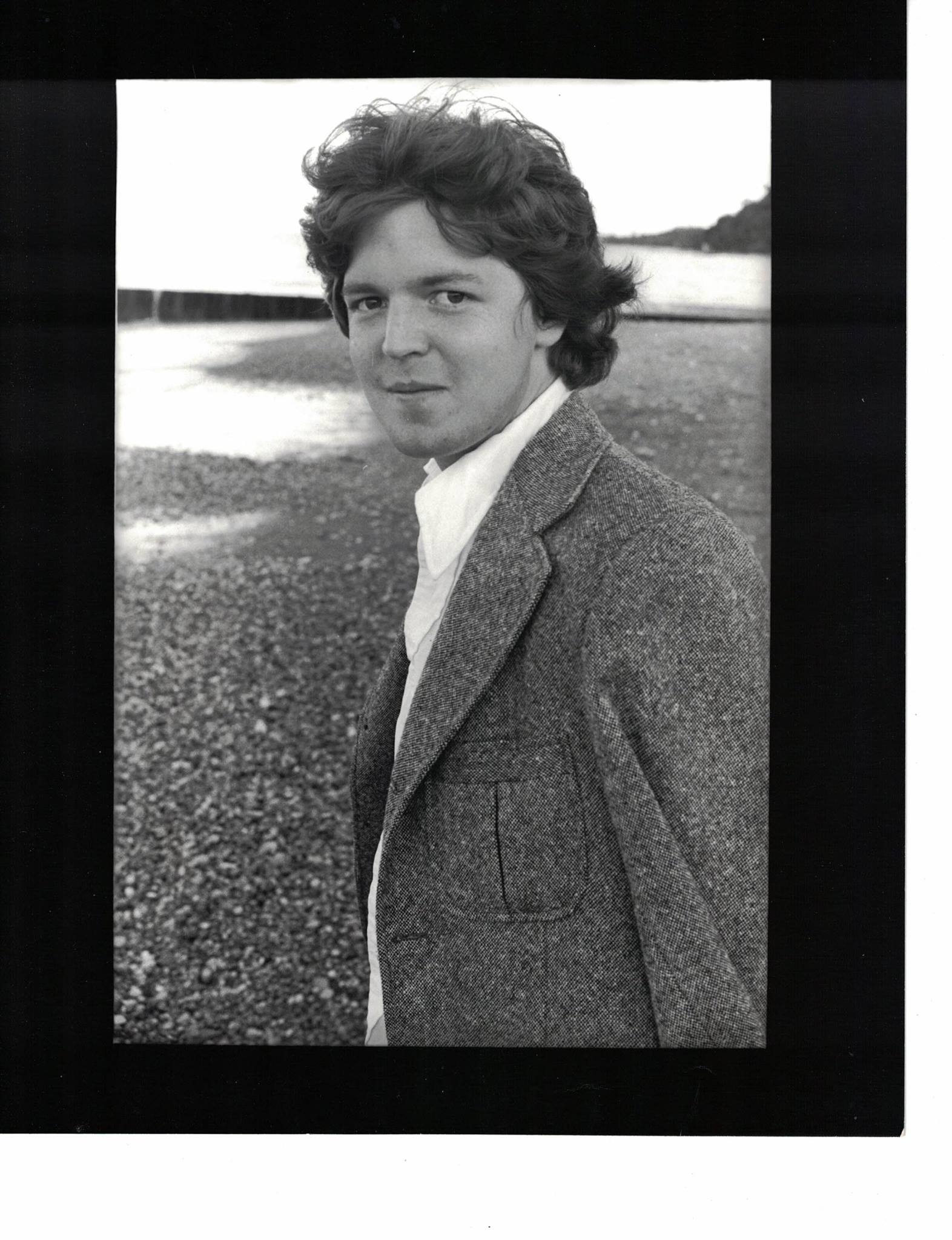 Posted by JD Hull. Permalink | Comments (0)
May 09, 2016
Thank you, Arthur Rimbaud. We owe you.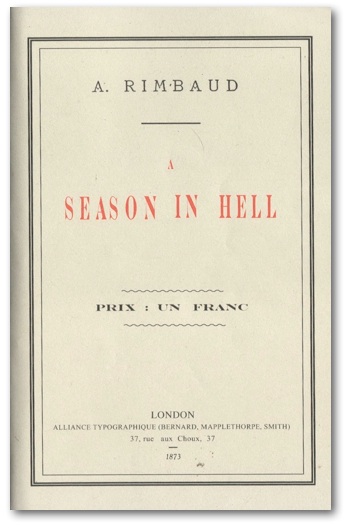 Posted by JD Hull. Permalink | Comments (0)
May 08, 2016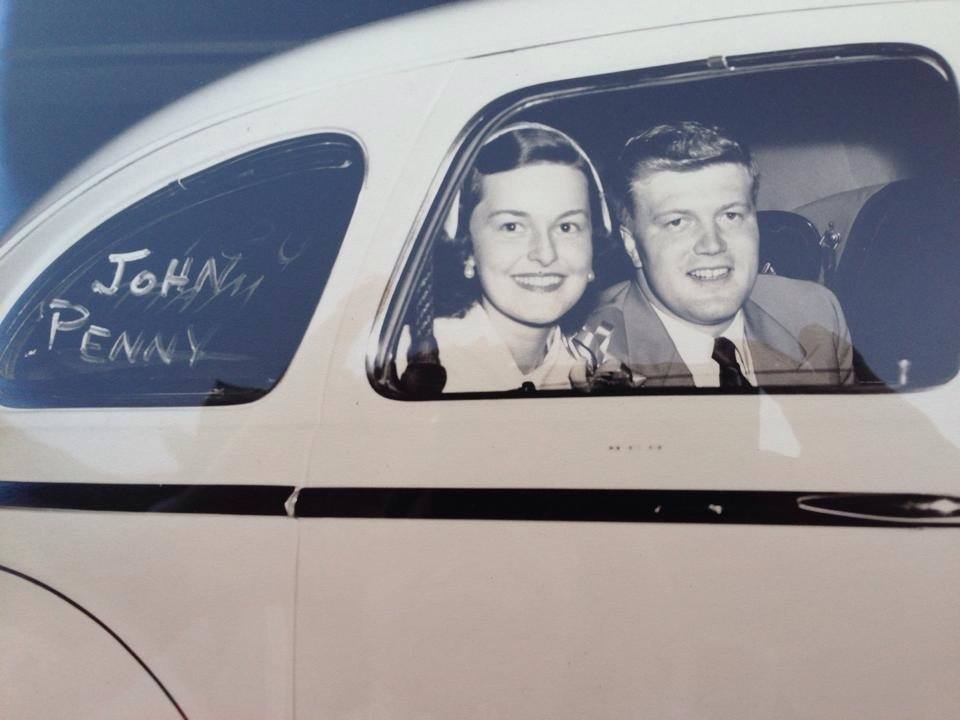 July 1, 1950
My mother--to us, "Mom"--was and is that mom all the other kids in the neighborhoods we lived in wanted to be their mom. In Grand Rapids, Detroit, Chicago and finally Cincinnati. Before that, way before, she and her ancestors were part of one of the most romantic stories ever told. I imagine first thousands, and then tens of thousands, and then even more, of people out of Suffolk via Ipswich to Groton and other towns and slowly invading America, Massachusetts, Canada, and Three Oaks, Michigan.
But she never let on as we grew up that her family--and therefore mine--had been in America so long. We'd only heard about Hulls or Holles--German Protestant minsters and farmer stock in the Palatine who come over on a ship from Rotterdam in the just-yesterday mid-1700s. I had to piece it together myself with some colonial organization records prepared in the late 1940s (at the request of a patron great aunt in Jacksonville, Florida who threw my parents' wedding in 1950) she had kept from everyone and finally gave me; it's actually typed before my birth and condensed to 6 pages. And a little help from Google on the part of Suffolk they came from via Ipswich. It turns out Mom all along was a Colonial Dame.
Her family came from the still-tiny village of Lindsey, England, to Massachusetts in 1634. This is mainstream early Yank history. (I visit Lindsey, in Suffolk, in 2003. Her family's name is still on some of the stones in the churchyard, and in recent records of weddings still kept in the church.)
Exactly three centuries later, a photogenic only child is growing up in Chicago. It's the Depression. She starts working as a model when she is quite young. She's a bit quiet and sweet. And tall. Her own mother is strong, "well-raised", and with an Auntie Mame/stage mother quality she had until her death in 1970. In the late 1930s and 40s, the agencies love Mom's "all-American" girl next door face and smile. In photos, commercial or not, they jump off a page at you. Without makeup, she comes by a young yet "all grown-up" look at a very young age.
I am looking at one of them hung in my home right now.
Her face: Strength. Spirit. Fun. Femininity. A real but completely natural Charisma. In this one agency photo, that she's classically beautiful is nearly besides the point. At thirteen, she's an experienced model. Looks aren't everything--but in the 1940s they are still the pinnacle for a girl or woman. Times are hard. You're female? You're an off-the-charts pretty girl from Evanston? You've a natural figure? Well, use it, honey. She has some other breaks. She's good at language--and college bound. A pretty good athlete. A relative in the American South offers to pays for much of her education.
And then there's this one: she actually spends much of her teen and early adult years trying to gain weight. Milkshakes and candy bars. Anything is okay--and that continued. Here's someone put on earth to compensate for some of the rest of us: she has brains, smarts and charm. And an enviable--no maddening--metabolism. She can't gain weight. She even tries. I have the same gift/problem as a kid. I drink milkshakes with her. But I am 11 and she is 35.
But mainly, and here's The Gift: she loves people. I mean, she really, really loves them.
Today, in her eighties, she is still tall, almost 5'10", angular, with dark hair, and fresh, friendly, athletic, striking. In boarding school and college, she is always the homecoming queen, or "May Queen", or something--but that rare and somewhat quiet one without enemies.
All my life, I've heard both men and women remark how beautiful she is--and how nice she is to them.
People talk about the two qualities almost interchangeably--as if they go together. Usually, folks, they do not. With the exception of her, and just one other person, I consider humans without enemies as sad, low and worthless. They're either spineless soulless schemers or straight-up lily white wimps who must be 'liked' by everyone, and won't play in The Game of Real Life. But not Mom.
She is modest, and very private about her own needs, my brother and sister and I learn over time. The eldest, I am most 40 when I first see her entire modelling portfolio--scores of 1940s and 1950s glossies and pictures in magazines I heard about growing up. It is all stunning covering 15 years. Yet she quits it all early--because of us.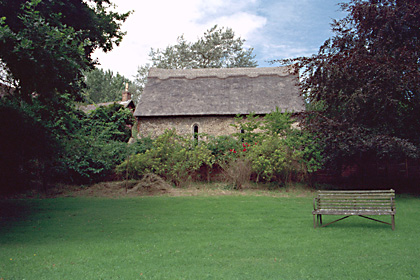 Lindsey, England 2003. Some Holdens (from Houlden, probably a Norman name, at some point) left here for Massachusetts in 1634.

A late-coming family beef: Sorry, Dad, and Mom--but why not haul out those pictures earlier? I love black and whites of my Dad playing Hoosier basketball and football, both at Shortridge and college. And then color came slowly to the pictures in the post-college 1960 pictures. Who would not love the glories of Tide, Jif, Bounty and Charmin? Who isn't glued once they start looking through them to our albums of fishing trips and Pointe Aux Barques years? Vacations with 3 cousins named McCracken. A few male Holdens from Michigan. The pictures show how few in number--but how amazingly healthy--the last three generations of our family had become. One aunt. One uncle. The neighborhoods in La Grange, Grand Rapids, Detroit, then Chicago again.
Finally lots of images of Cincinnati: the promised land and, as it turned out, a class act. A true City-State with real city government that attracted talent. True, Cincy's a bit stiff but hardworking. True, it seems like we're a "tolerated minority" again. In Highland Park, Chicago, we weren't Jewish. In Cincinnati, we weren't Catholic--or of the "old German 'Zinzinnati stock". But nothing beats these Indian Hill schools. Like Braeside, another life-changer. It's the teachers--and the kids. The luck on us. Even my grandparents (the youngest of the four was born in 1900) are lucky enough to graduate from college And Mom tells us to notice it all. And I do.
In the pictures, she always looks as if she is quietly celebrating. Is she in prayer?
There are even some some black and white photos of my first real home: Aberdeen Proving Grounds. G.W. Hospital. Washington Circle. Beginnings I can't quite see. Anyway, lots of images: places and people we met. Musical instruments. Tennis rackets. Teachers for both. Much later Marco Island. Naples. French Lick. Kiawah summers with a new grandkid each one. Even meeting in Paris (my parents and me only; they were my first docents and guides). The 50-year anniversary trip. A 100th birthday party for a grandparent in Springfield, Missouri. Hey, I was there, too. We all were. Great photos--and I treasure them.
But when your smart French-speaking mom men are whispering about all through high school and college looks, and talks, better than "either Hepburn", and so many people like her, show me that stuff at sixteen, okay? Why the silence? Because she's a Greatest Generation-era woman? Here is the main event and fact of our lives: Our mother, Mom, is never interested in herself. Not ever. (It bothers us all). The past-glories portfolio can stay in the trunks, she must have thought to herself.
Beginning at 25, things change. She now loves noisy children and sloppy dogs. Too energetic and too physical, she still does things too quickly. I got this from her: an odd mixture of athleticism and metabolism that yields accidents.
But she, unlike me, always moves too fast for the sake of others. Fond of the troubled, those with raw deals, the strays, she must get things done for them. This, to me, is drive at its purest. She sizes them (and the rest of us) up in seconds. Notwithstanding the judgment you do get, everyone gets a pass. Street people, the mailman, animals and executives and wives.
Yes, our animals, too. She thinks of them as friends. Real friends. Word's been out for some time that Mom speaks several dialects of American Dog.
Each of the above creatures, human or not, is part of Life. All are equally considered. At our house it is always Christmas Eve. "Here," her voice seems to say in our house, "we will consider you. That is what we do here? Got it?" And with a determined let's-go smile: "Let's get this done. Now, please." Or "We have a problem to solve."
She has a very private but active spiritual life, and a natural class and ease with others. She is comfortable with, and genuinely interested in, everyone she meets, anywhere in the world. She wants to know them. She interviews you--but only out of curiosity, genuine interest and an enduring love for humankind most of us lose by 25.
Bear with me. I like movies, and they are often part of my firm's work. Think for a moment of the characters in the 1939 movie "Gone with the Wind". Imagine in one person a fusion of Melanie's love and compassion with Scarlett's resolve and strength.
Are these gifts to us all? Or challenges? Is God throwing down a gauntlet here? It doesn't matter. I want to age that well. I want to care about others that much. I want my laugh, like hers, to ring with the joy and humor of unfinished growth and adventure.
She has put up with me, and my father, and I wish I could be more like her. As the eldest, I am far more of a pain-in-the-ass than either my brother or sister, even though we are all just 2 years apart. (Fair warning: If you eat with me, I may make you finish your vegetables. I will tell you what I think. Maybe who to marry. Who to divorce. Whatever will help you that day.) I compete with my Dad only for a mother-and-wife's worry and angst.
Mom's led a very charmed life, which she views with gratitude, humility and grace. Nothing is taken for granted. She knows. My father, also an American success story (hard work does work), was a big part of that.
We three kids were, too. And our friends, new neighborhoods, adult friends, other people's noisy kids, animals, the happiest dogs on earth, oceans, rivers, lakes, always perch and smallmouth bass, some less edible or less noble fish, ravines, Mountain Grove, Chevy Chase, Port Austin, Alpena, 8 Mile Road, Pleasant Ridge, the Braeside and later Indian Hill schools, Duke (all three changed my life), North Deere Park, church in Glencoe for us red-haired protestants, Drake Road, the Cosmos Club, Mr. Whipple commercials, tennis, basketball, golf, more animals, more dogs, 8 grandchildren, 3 great-grandchildren foster kids, even foster people--all manner of events and creatures including, of course, human strays.
But she. She lights up all rooms--not just ours.
Happy Mother's Day, Penny Hull. Chicago Girl. Boarding School Sweetie. Ferry Hall May Queen. DePauw Campus Crush. Fashion Model. Keeper of Cockers. Keeper-Carer-Feeder-Trainer of John Hull III. Athlete. Task Master. Social Worker. Patrician Role Model. Angel to Strays and Mutts. Colonial Dame. Last Hull with natural class. Super-Mommy.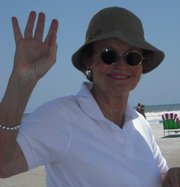 Posted by JD Hull. Permalink | Comments (0)
All women become like their mothers. That is their tragedy. No man does, and that is his.

― Oscar Wilde, The Importance of Being Earnest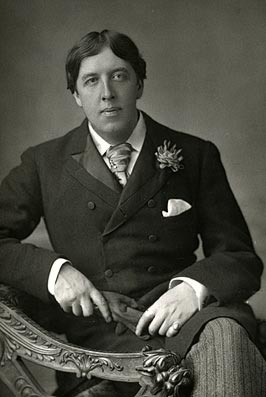 Posted by JD Hull. Permalink | Comments (0)
May 06, 2016
They're picking up prisoners--and putting them in a pen. All she wants to do is dance.

--Danny Kortchmar/WB Music Corp. ASCAP (1984)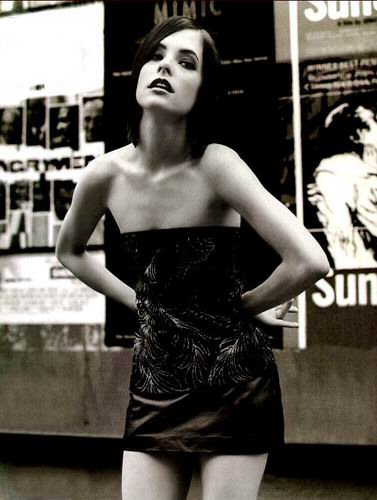 Get "Party Girl" (1995) and watch her dance in the last scene. Add Ms. Posey to our Roman Pantheon.
Posted by JD Hull. Permalink | Comments (0)
May 05, 2016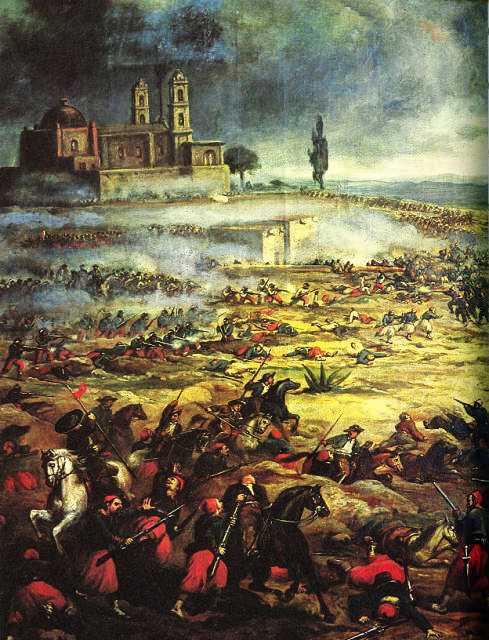 Artist Unknown.
"Mexican David defeating a French Goliath." --Time Magazine, May 5, 2010
Posted by JD Hull. Permalink | Comments (0)
May 04, 2016
Yesterday Donald Trump took the Indiana POTUS primary and he's the GOP guy. Frankly, America could do a lot worse. And flip a coin. HRC and Trump would be very similar presidents. Each will be a wartime, managerial and non-ideological Commander-in-Chief. We had great candidates this cycle. Rubio and Cruz could both be POTUS and will be in play for next 3 of 4 elections. We have depth now, especially in Republican ranks.
Posted by JD Hull. Permalink | Comments (0)
May 03, 2016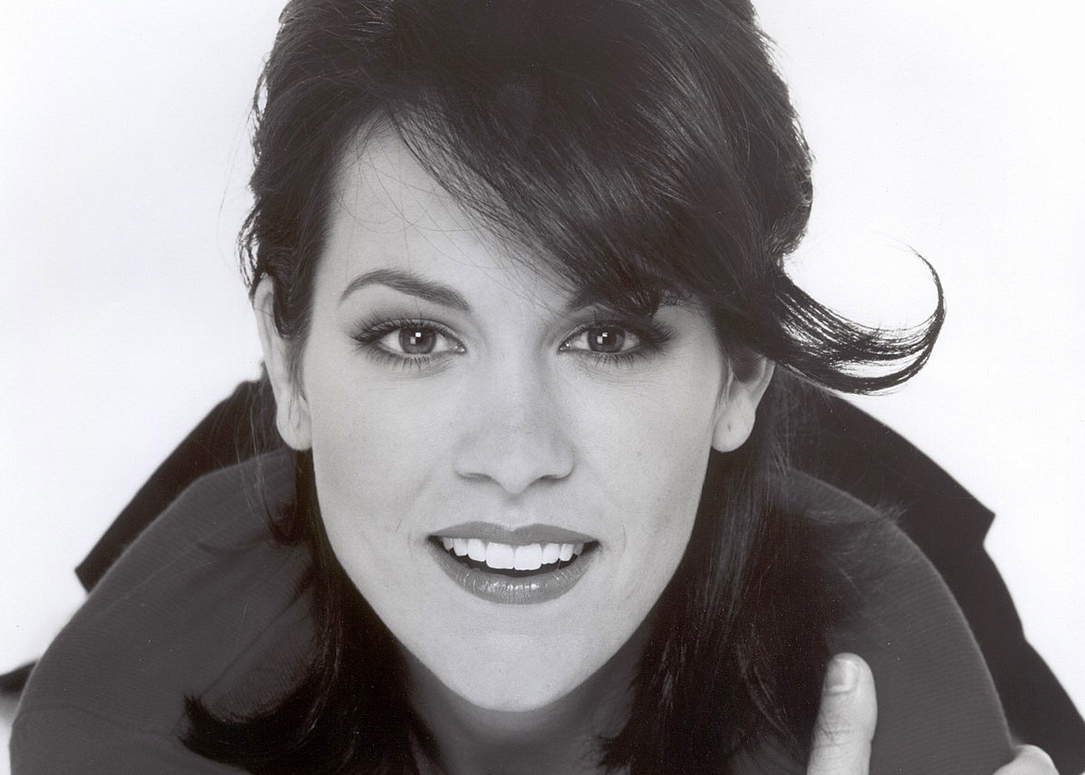 Posted by JD Hull. Permalink | Comments (0)
May 01, 2016
O, look! the sun begins to rise, the heavens are in a glow;
He shines upon a hundred fields, and all of them I know.
And there I move no longer now, and there his light may shine–
Wild flowers in the valley for other hands than mine.

--from The May Queen, Alfred Tennyson, 1842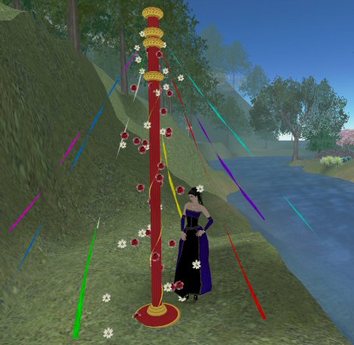 Posted by JD Hull. Permalink | Comments (0)
April 30, 2016
For years I've dissed the West's Great Neutering, in my case a discovery based primarily on the increase in younger effeminate but straight male lawyers over the past 15 years. I'm still voting for HRC if given the chance. Best POTUS candidate in my lifetime. But part of me wants to support Donald Trump. I do like his nod to traditional maleness. And I never knew how deep and bad The Great Neutering was until I watched the panicky reaction to Trump's candidacy. Boomer parenting and 3rd wave Feminism created a miserable class of neutered males. Many of these young men are uncomfortable with and ashamed of Being Male. We need to stop this.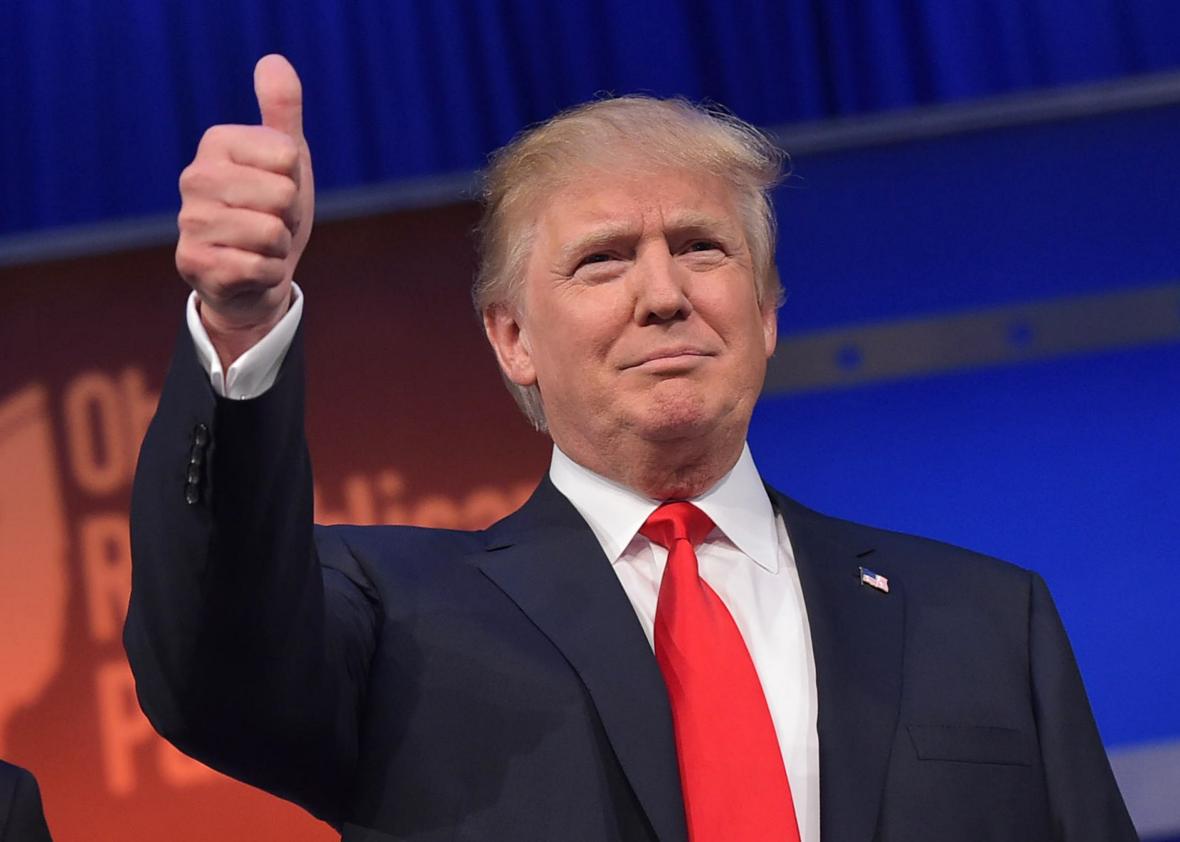 Posted by JD Hull. Permalink | Comments (0)