April 23, 2014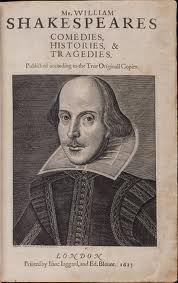 Posted by JD Hull. Permalink | Comments (0)
April 22, 2014
The first Earth Day was on April 22, 1970. It was founded by the late U.S. Senator Gaylord Nelson (D-Wis.), and Denis Hayes, the National Coordinator for the 1970 Earth Day. Nelson was a lawyer, outdoorsman, true Wisconsin character, ex-governor and hardworking legislator. To get an idea of him, see my 2005 remembrance of "The Earth Day Senator", which appeared in Environmental Protection Magazine after Nelson's death in July of 2005. An excerpt:
In his first speech as a senator in March of 1963, he declared the erosion of the nation's air and water quality to be a pressing national issue. This was new and different stuff: "We need a comprehensive and nationwide program to save the natural resources of America," he said. "Our most priceless natural resources...are being destroyed." Conservation, once the province of civics classes, the scouting movements, and a few scattered organizations like the Sierra Club, was about to become political.
In the 1960s, Denis Hayes attended Stanford University where he was student body president and a diligent activist against the war in Viet Nam. After Stanford, Hayes was attending Harvard's Kennedy School of Government when Nelson in 1970 tapped him to spearhead the first Earth Day. Hayes became a visionary leader, solar power advocate, author and organizer in the then-new environmental movement. See and hear excerpts from this 2009 interview with Hayes by The Guardian, the powerful British daily, on progress made both in America and globally over the next four decades.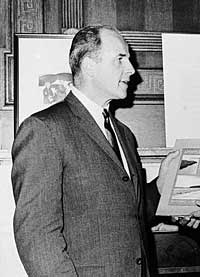 Nelson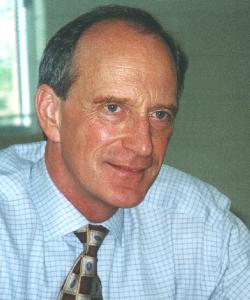 Hayes
Posted by JD Hull. Permalink | Comments (0)
April 21, 2014
Did the British PM blow a few "dog-whistles" at cranky devout Christian voters last week? Though almost a week old, this story has legs--in and beyond Old Blighty--because it's so, well, appalling. It is also cringe-worthy for any American, with or without an understanding of English constitutional law, who stayed awake during high school civics back in Indiana. David Cameron, Britain's Prime Minister and Leader of the Conservative Party, apparently decided to tap the ever-dwindling Church of England "cultural" vote. The Guardian was one of the first to report it in "Prime Minister David Cameron: I am evangelical about Christian faith". To make matters worse, Cameron also said that England was a "Christian" country. A day later, the Guardian's Polly Toynbee wrote her own piece, "David Cameron won't win votes by calling Britain a Christian country", and asked
So why God now?

His core message, "This is a Christian country", dog-whistles to key voters. Ostensibly, it soothes the noisy but electorally few affronted folk in the pews angry about gay marriage, whose fury he had underestimated. For them Cameron ladled out syrupy retro-visions of the C of E [Church of England] of his Oxfordshire upbringing, its liturgy and heritage, his love of early morning eucharist at his children's school's church. But his "Christian country" message is really whistling to the errant flock fled to Ukip. They may never attend, but the C of E is a cultural identity marker for those sharing Nigel Farage's distaste for foreign tongues on his commuter train.

Naturally, Cameron is careful to say "this is not somehow doing down other faiths". But those who feel threatened on account of their non-Christian faith won't find Christian branding reassuring. This week, an article on this site described how the far right is using pork to persecute Jews and Muslims, as Marine Le Pen stops schools serving non-pork options in the French towns she now controls. More horrible still, members of the Flemish Vlaams Belang party reportedly stormed into a school and forced pork sausages into children's mouths.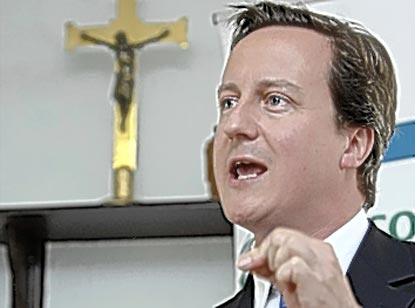 Can I get an amen?
Posted by JD Hull. Permalink | Comments (0)

I went down to the crossroads, fell down on my knees.
*With apologies to B.B. King.
Posted by Holden Oliver (Kitzbühel Desk). Permalink | Comments (0)
April 20, 2014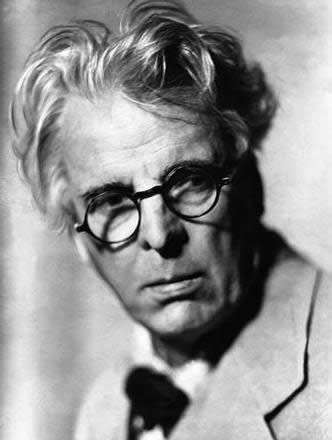 On Easter Monday, April 24, 1916, Irish republican leaders staged an Easter Rising against British rule in Ireland. The uprising, the most significant Irish revolt since 1798, took place mainly in Dublin. It was unsuccessful. The British eventually executed 16 people, including most of the uprising's leaders, for treason. In the five months that followed, William Butler Yeats, poet, pol, patriot and mystic, wrote and completed "Easter, 1916":
I have met them at close of day
Coming with vivid faces
From counter or desk among grey
Eighteenth-century houses.
I have passed with a nod of the head
Or polite meaningless words,
Or have lingered awhile and said
Polite meaningless words,
And thought before I had done
Of a mocking tale or a gibe
To please a companion
Around the fire at the club,
Being certain that they and I
But lived where motley is worn:
All changed, changed utterly:
A terrible beauty is born.
That woman's days were spent
In ignorant good-will,
Her nights in argument
Until her voice grew shrill.
What voice more sweet than hers
When, young and beautiful,
She rode to harriers?
This man had kept a school
And rode our winged horse;
This other his helper and friend
Was coming into his force;
He might have won fame in the end,
So sensitive his nature seemed,
So daring and sweet his thought.
This other man I had dreamed
A drunken, vainglorious lout.
He had done most bitter wrong
To some who are near my heart,
Yet I number him in the song;
He, too, has resigned his part
In the casual comedy;
He, too, has been changed in his turn,
Transformed utterly:
A terrible beauty is born.
Posted by Holden Oliver (Kitzbühel Desk). Permalink | Comments (0)
April 19, 2014
The difference between a job and a career is the difference between forty and sixty hours a week.
Robert Frost (1874-1963) spent his life as a poet, student, teacher, newspaper reporter, farmer, factory worker, father, husband and accomplished Yankee. He was awarded the Pulitzer Prize four times.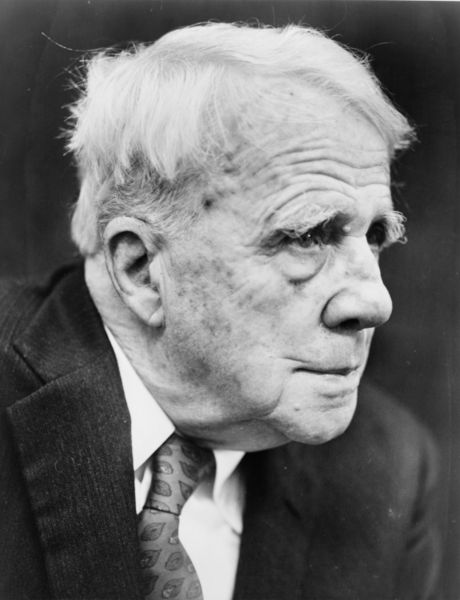 (New York World-Telegram & Sun)
Posted by JD Hull. Permalink | Comments (0)
April 18, 2014
The MC5 truly believed in the power of rock & roll to change the world.

--Rolling Stone
Below is the MC5's Wayne Kramer singing "Ramblin' Rose" at Wayne State University in Detroit in July 1970, two months after the shootings on May 4, 1970 at Kent State. Note that Patti Smith's husband, Fred "Sonic" Smith, now deceased, is the non-dancing guitarist in the dark cowboy shirt. One critic: "The MC5 brought out the animal in every audience."
Posted by Holden Oliver (Kitzbühel Desk). Permalink | Comments (0)
Mother died and left me reckless,
Daddy died and left me wild.
No, I'm not good lookin',
I'm some sweet woman's angel child.

--William Samuel McTier (1898–1959)
Posted by Holden Oliver (Kitzbühel Desk). Permalink | Comments (0)
April 17, 2014
A significant environmental development appeared in the Los Angeles Times two days ago. The story was apparently missed by mainstream press in western Pennsylvania. See "EPA drastically underestimates methane released at drilling sites", which begins:
Drilling operations at several natural gas wells in southwestern Pennsylvania released methane into the atmosphere at rates that were 100 to 1,000 times greater than federal regulators had estimated, new research shows.

Using a plane that was specially equipped to measure greenhouse gas emissions in the air, scientists found that drilling activities at seven well pads in the booming Marcellus shale formation emitted 34 grams of methane per second, on average. The Environmental Protection Agency has estimated that such drilling releases between 0.04 grams and 0.30 grams of methane per second.

The study, published Monday in the Proceedings of the National Academy of Sciences, adds to a growing body of research that suggests the EPA is gravely underestimating methane emissions from oil and gas operations. The agency is expected to issue its own analysis of methane emissions from the oil and gas sector as early as Tuesday, which will give outside experts a chance to assess how well regulators understand the problem.
Hat tip: Pittsburgh-based businessman Michael Simms.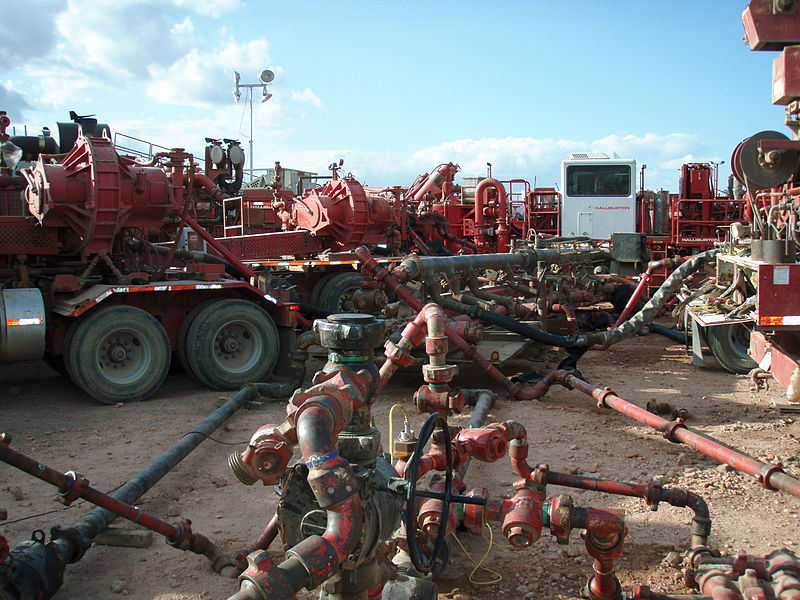 Joshua Doubek photo: Halliburton frack site, Bakken Formation, North Dakota
Posted by JD Hull. Permalink | Comments (0)
Don't tell me the moon is shining; show me the glint of light on broken glass.

--Anton Chekhov (1860-1904)

Chekov in Melikhovo, Russia, 1897
Posted by JD Hull. Permalink | Comments (0)
April 16, 2014
And what's not to like? Forty-three now, she's smart, well-educated, articulate, outspoken--and of course funny. She grew up in Manchester, NH. She is very likely a Democrat. Interesting fact: Silverman's mother, Beth Ann, was Sen. George McGovern's personal campaign photographer during his 1972 presidential bid.
Posted by Holden Oliver (Kitzbühel Desk). Permalink | Comments (0)
Posted by JD Hull. Permalink | Comments (0)
April 15, 2014
For over three decades, all manner of "alternative energy" products have been pitched as safer, healthier and cheaper ways to energy independence, especially during periods when oil prices are at their highest. Certainly, the idea of cleantech, green technologies and renewable resources is not new. The chronic obstacle for the industries that have formed around the idea? Making non-fossil energy sources affordable to consumers. But some cost-efficiencies are finally being achieved. At the very least, clean technologies these days is more than a recurring new age fad. See "Myths and realities of clean technologies", just out from McKinsey & Company.


Offshore wind farm near Copenhagen
Posted by JD Hull. Permalink | Comments (0)
April 14, 2014
Here. For Russia, "this region will not be enough. They want everything. They will take all Ukraine."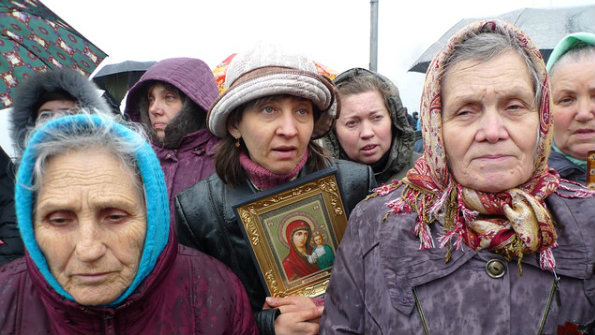 Th Economist
Posted by JD Hull. Permalink | Comments (0)
Posted by JD Hull. Permalink | Comments (0)
April 12, 2014
Posted by Holden Oliver (Kitzbühel Desk). Permalink | Comments (0)
April 11, 2014
I'm not a very good writer--but I'm an excellent rewriter.

--James A. Michener, 1907-1997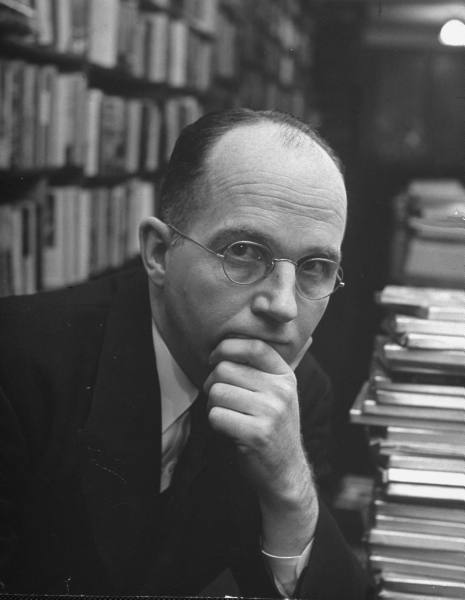 Michener, April 1951, Nina Leen (Life Magazine)
Posted by JD Hull. Permalink | Comments (0)
Trials are always about people.
Even high-stakes business v. business cases before federal trial courts or arbitrations panels abroad will lead your staff to an American Legion hall, a local official, a fire chief, or a beat reporter for a small newspaper.
Before you schedule a deposition, do some informal investigation. Next time a new case begins, resist rushing into written discovery and depositions. Step back from the discovery routine--you'll get into that bubble soon enough--and learn a few things on your own.
This is not a new idea. Over 20 years ago, James McElhaney, a gifted lawyer, writer and teacher of trial tactics, and the ABA Litigation Section, first published McElhaney's Trial Notebook, now in its fourth edition. Discovery, McElhaney noted, is a good way to learn what a witness will say, or to bind a party or witness to a particular version of the facts. But, he continued, it is also "a very inefficient way to get information."
Let us add to that:
Most of the formal discovery you see is worse than inefficient. It is often unimaginative, cookie-cutter, straight-up lazy, wasteful, client-unfriendly and a hopelessly dumb-ass way to learn much of the background information, and many of the facts, that will frame and flesh out your case. This is especially true of depositions, and (for that matter) any other live sworn testimony. If you really don't have to "wing it", don't.
So, hey, think a bit on your own. Prepare--but do that differently.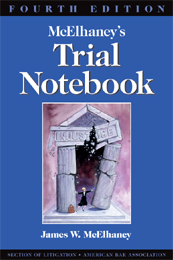 Posted by JD Hull. Permalink | Comments (0)
April 10, 2014
In early 2006, three members of Duke University's nationally ranked lacrosse case were falsely accused of rape in a protracted, much publicized, over-hyped criminal case brought in Durham, North Carolina (where Duke, for odd historical reasons, is located). It led, for starters, to the resignation of the Duke lacrosse team's head coach, cancellation of the remainder of school's 2006 lacrosse season, and the disbarment of the case's initial lead prosecutor for Durham County, North Carolina. The lacrosse case even had/has its own legal blog, Durham-In-Wonderland, still continuing, and one of the the better analytical blawgs out there. And now there's a new book (the third, by my count) about the episode: "The Price of Silence: The Duke Lacrosse Scandal, the Power of the Elite, and the Corruption of Our Great Universities" (Scribner) by William D. Cohan, a well-regarded business writer. Cohan, like me, is a Duke grad. The party where the alleged rape occurred was in a house a few down from my house at Duke, on Buchanan Avenue, when as an undergraduate I worked on Duke's daily newspaper. I am still active in things Duke. So I will buy and read the book. In the meantime, see this excerpt from the book in Tuesday's Salon. Note: While anyone could gather from the Salon excerpt alone that Cohan is a fine researcher, investigator and storyteller--I already know he is, having read his previous book on Goldman Sachs--I'll read the whole book before spouting off on it. Except it's not premature to comment on the book's sensational full title, i.e., with the subtitle ending in "the Power of the Elite, and the Corruption of Our Great Universities". It's ambitious; that's fine. But it panders a bit, too, even if the book supports it. In the meantime, let's just ask that Scribner be less trite and spastic when it shills books.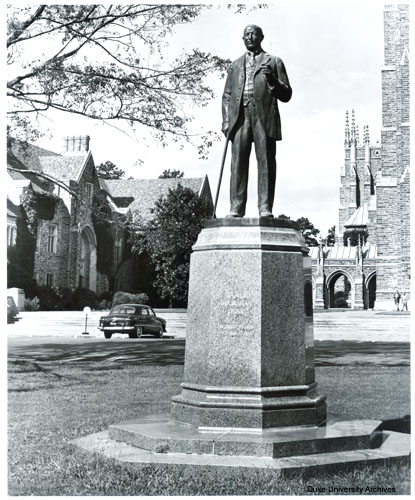 Posted by JD Hull. Permalink | Comments (0)
April 09, 2014
The most civilized nations of modern Europe issued from the woods of Germany; in the rude institutions of those Barbarians we [received] the original principles of our present laws and manners.

--Edward Gibbon, The Decline and Fall of the Roman Empire, Chapter IX (1782)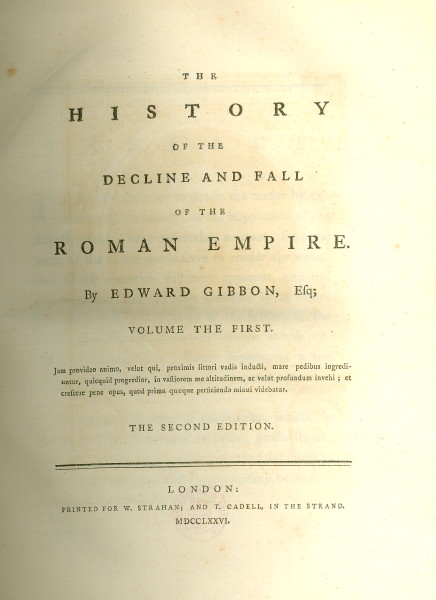 Posted by JD Hull. Permalink | Comments (0)
April 08, 2014
So says Canadian Justice David M. Brown in a case administration decision penned on April 5 in Bank of Montreal v Faibish, 2014 ONSC 2178 (CanLII). The always-excellent SLAW, Canada's online legal magazine, just reported this. Excerpt from Justice Brown's decision, triggered in part by "profound frustration":
I know there are judges available who are chomping at the bit to conduct more e-trials. Paper must vanish from this Court and, frankly, the judiciary cannot let the legal profession or our court service provider hold us back. Accordingly, I order that the six-week trial of the Loretta and Brome Actions be conducted as electronic trials. More than enough time exists before the October 6 start date to organize the trial materials electronically. I order counsel to provide me with a formal e-trial plan at the June 26, 2014 case conference.
Posted by JD Hull. Permalink | Comments (0)
April 07, 2014
Think you can skillfully interview anyone? I do. I take pride in dragging out facts, doing cross and direct, taking depositions, putting people at ease and, in general, making contact with people and getting them to open up. I'm good at it, others tell me. And then this morning I read The New Republic's recent interview with Chicago mayor Rahm Emanuel, former Chicago congressman and Obama's colorful ex-chief of staff. This was that rare you-cannot-prepare-for-everything interview. TNR reporter Issac Chotiner was a very good sport--few journalists or lawyers could have done better. Me? Well, I like Mayor Emanuel. But I would have likely lost my temper at a couple of junctures. Strike that. Not likely. For sure. It's an interesting if contentious conversation.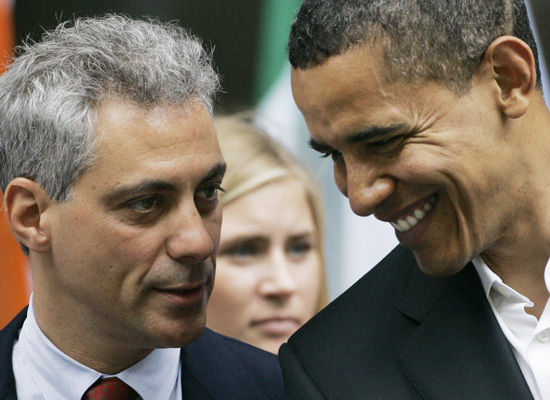 Washington Post
Posted by JD Hull. Permalink | Comments (0)
April 06, 2014
"Deferential yet stoic" Canada is poised for a bigger global role, says Cross-Culture in its new post, "The Quiet Colossus". One of the best articles at Cross-Culture yet. Note in particular the points on Canadian-Russian partnerings in the Arctic region. Excerpt:
Canada, multilingual and multicultural, with favourable demographics and substantial economic freedom, is destined to exercise far greater influence amid the great powers than she hitherto has chosen to do: laid back and universally popular (who hates Canadians?), protected on either side by two great oceans and with access to a slowly-warming third, and with a friendly neighbour to the south, Canada can choose her friends and partners with little fear of being rebuffed.

No two countries in the Arctic region share so much in common as Canada and Russia. A map of the Arctic Ocean with the North Pole at its centre shows that the ocean is virtually closed by the coastal areas of Russia, Canada and Greenland. By far the largest Arctic nations, Canada and Russia – neighbours across the North Pole – bear a shared responsibility for the state of affairs in the region and must see each other as strategic partners.
Posted by JD Hull. Permalink | Comments (0)
Posted by JD Hull. Permalink | Comments (0)
April 05, 2014

Jean-Paul, the existential cat, belongs to one Will Braden.
Posted by JD Hull. Permalink | Comments (0)
April 04, 2014
Each Spring, we send you the complete text of a circa-1595 comedy by Shakespeare, Love's Labour's Lost. You can read it aloud--or, even better, act it out. First performed before Queen Elizabeth at her Court in 1597 (as "Loues Labors Loſt"), it was likely written for performance before culturally-literate law students and barristers-in-training. The notion was that such well-rounded humans would appreciate its sophistication and wit at the Inns of Court in still over-percolating Legal London. And, most certainly, it was performed at Gray's Inn, where Elizabeth was the "patron". Interestingly, the play begins with a vow by several men to forswear pleasures of the flesh and the company of fast women during a three-year period of study and reflection. And to "train our intellects to vain delight".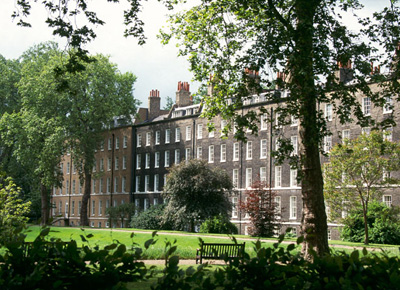 Posted by JD Hull. Permalink | Comments (0)
April 03, 2014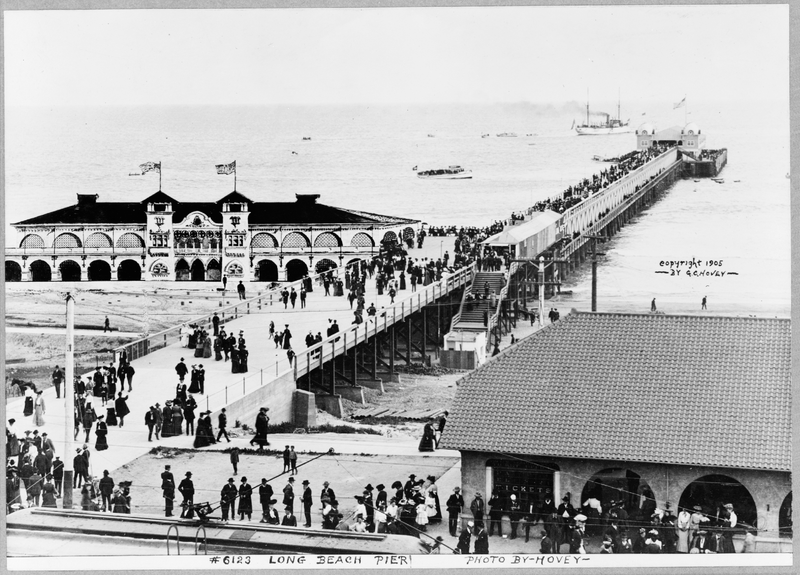 The Pier, 1905
Posted by JD Hull. Permalink | Comments (0)
Perfectionism is the downside of Type A. While a great starting point, and wonderful instinct, the drive to get things absolutely 100% right in every gory detail is also a curse: of eldest children, professionals, knowledge workers, most lawyers, some spouses and all of our Moms. Ah, devil perfectionism. The horror, the horror. Too much, and you need rehab. Your colleagues start questioning your judgment. Clients 99% of the time are not paying you to be perfect. They don't want it. Be excellent, not perfect. See, e.g., "Rule 10: Be Accurate, Thorough and Timely--But Not Perfect".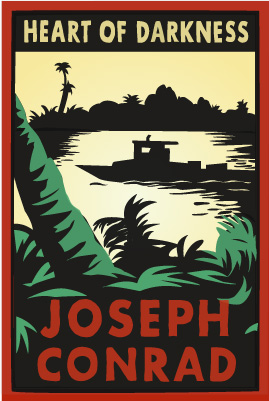 Posted by JD Hull. Permalink | Comments (0)
April 02, 2014
It is hard to find this track of the divine in the midst of this life we lead.

Hermann Hesse, Steppenwolf (1927)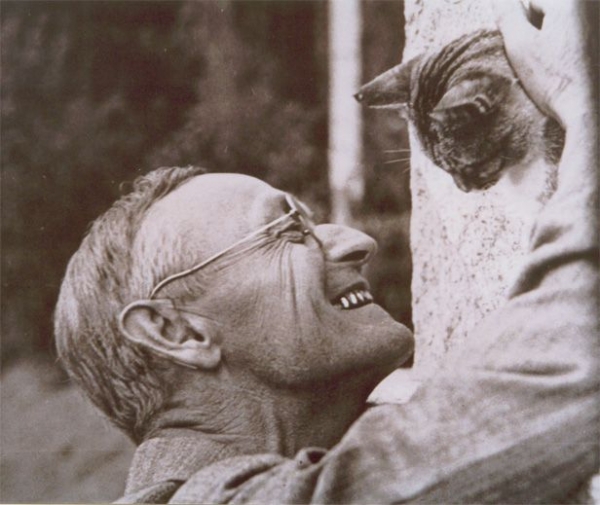 Posted by JD Hull. Permalink | Comments (0)
April 01, 2014
The Strip, Sunset Boulevard, West Hollywood. As the fictional movie character John Milton said, law is a backstage pass to the world. How many lawyers have a practice with client meetings two blocks from the Viper Room? Probably quite a few. But I grew up in the Midwest--where TGIF restaurants are considered to be pretty wild, and it's eccentric to wear a trench coat and tasseled loafers on the same day. So this kind of meeting venue may be my notion of gratitude.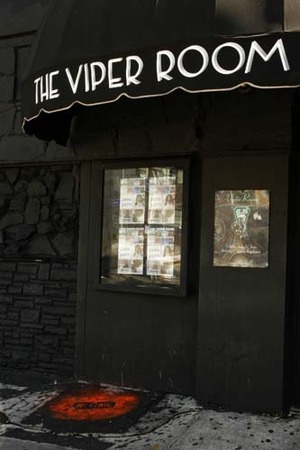 Posted by JD Hull. Permalink | Comments (0)
March 31, 2014
Today, the American states of California, Colorado and Texas observe an official state holiday to honor the late Cesar Chavez. Chavez was a Mexican-American civil rights and labor leader who, beginning in the late 1950s and early 1960s, brought worldwide attention to the low pay, poor living conditions and poor working conditions of American farm workers, including the health threat posed by pesticides to workers' health. A tireless organizer of non-violent strikes and boycotts, Chavez was instrumental in the formation of the United Farm Workers, and guided the UFW until his death in 1993. For his work, he earned the respect and admiration of countless contemporary American leaders and politicians.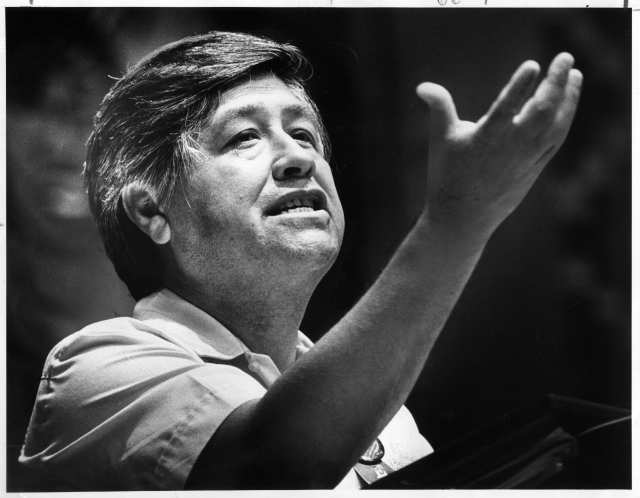 César Estrada Chávez (March 31, 1927 - April 23, 1993)
Posted by JD Hull. Permalink | Comments (0)
March 30, 2014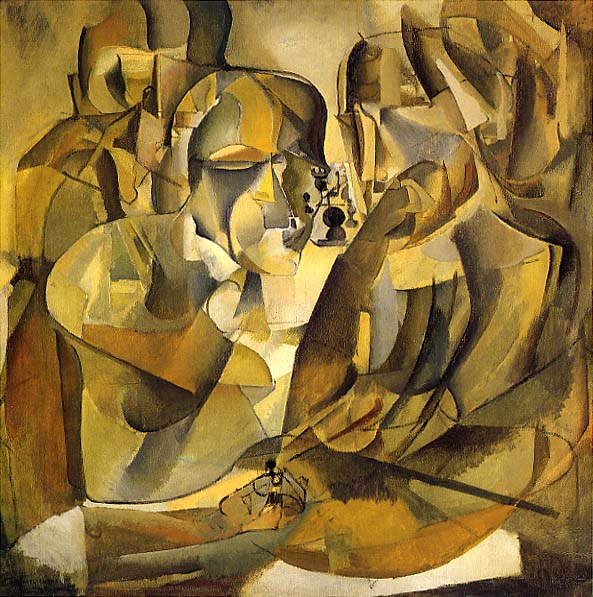 "Portrait of Chess Player"
Posted by Holden Oliver (Kitzbühel Desk). Permalink | Comments (0)
Posted by Holden Oliver (Kitzbühel Desk). Permalink | Comments (0)
March 29, 2014
"He who makes a beast of himself gets rid of the pain of being a man."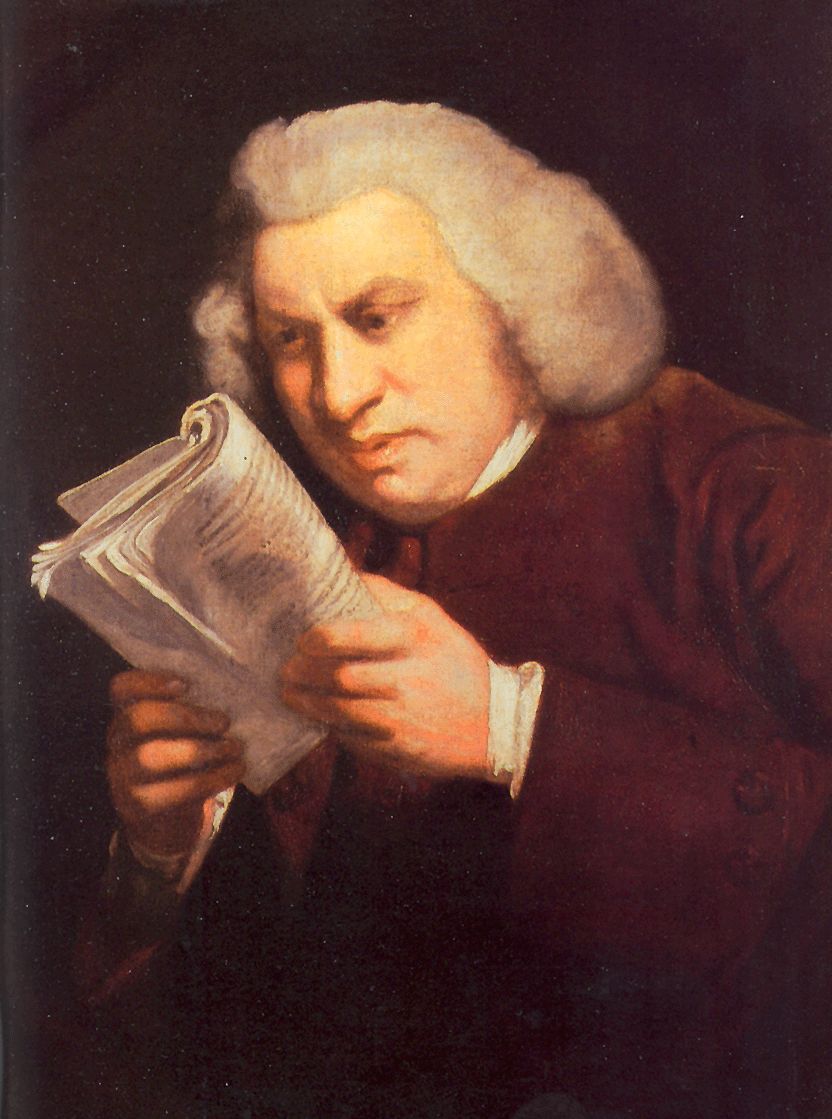 Posted by JD Hull. Permalink | Comments (0)
March 28, 2014
Posted by JD Hull. Permalink | Comments (0)
A couple of years ago, Ray Ward at his superb the (new) legal writer flagged a nicely done nuts-and-bolts resource for answering written interrogatories by Manhattan's Judge Gerald Lebovits which appeared in the January 2012 New York State Bar Association Journal.
Posted by JD Hull. Permalink | Comments (0)
March 27, 2014
Get down on your knees and pray! I know it, I see it. The Huns will not come.
Sainte Genevieve (422-512) saved Parisians from the Huns, the legend goes, in 451. People had started to flee Paris in anticipation of the invasion led by Attila--but stopped when she told them she had a vision that the Huns would not enter Paris. She became the city's patron saint. In 1928, a grateful Paris erected a statue to her on the Pont de la Tournelle (now about 400 years old). Genevieve is facing east, the direction from which the Huns approached. She is also said to have converted Clovis, king of the pagan Franks, to Christianity. If you walk from the Right Bank to the Left Bank near the Ile Saint Louis, you walk right under her, with Notre Dame on your right.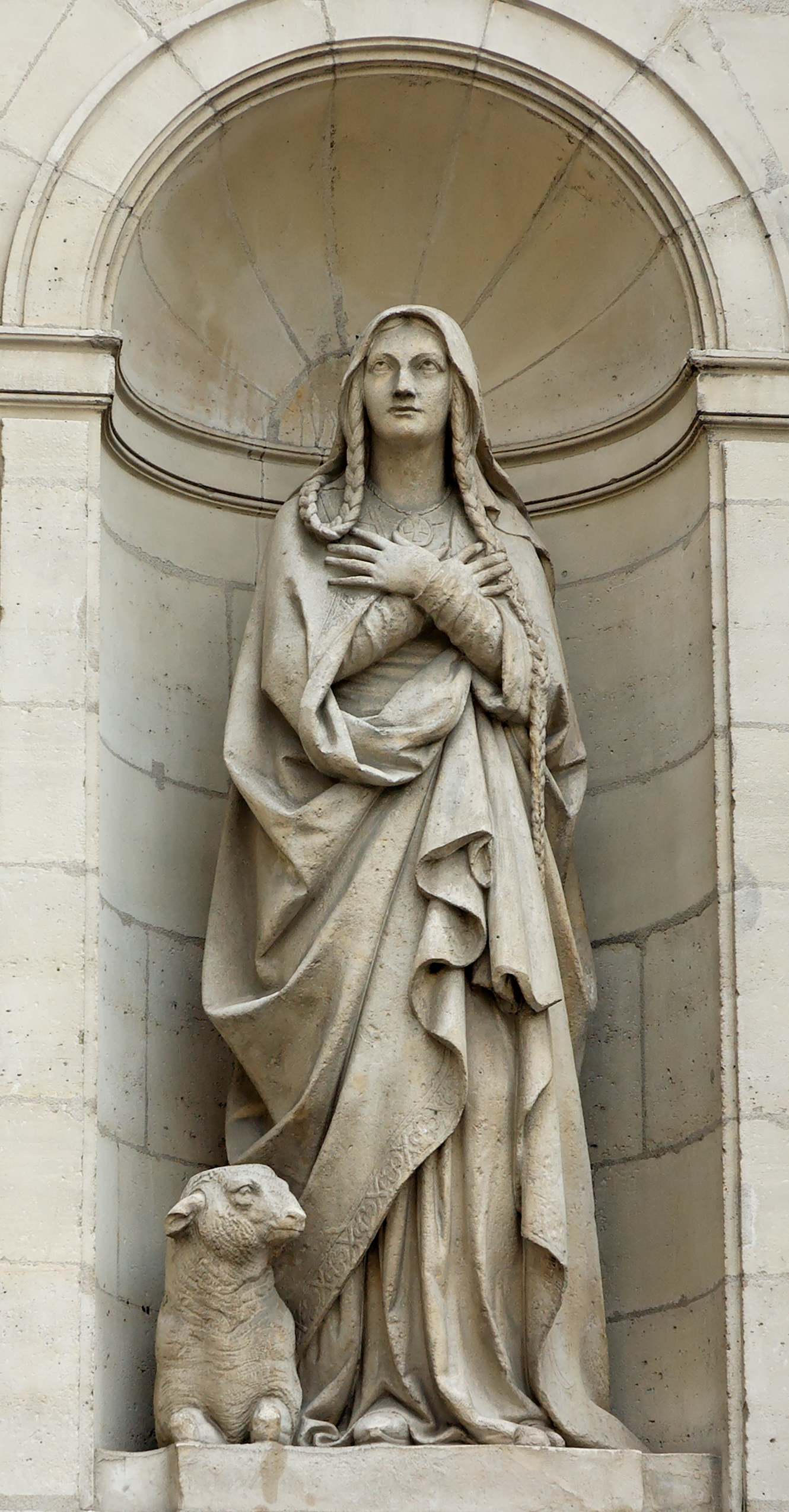 Posted by JD Hull. Permalink | Comments (0)
March 26, 2014
Posted by JD Hull. Permalink | Comments (0)
March 25, 2014
Although Hayden (1916-1986) was not in love with Hollywood or acting, he was a highly regarded actor who was cast in westerns, action films and film noir for over forty years, usually as a leading man. He was also a spy, war hero, seeker, sailor, adventurer, rebel, gifted writer and eccentric's eccentric, all six foot five of him. He was authentic. Never contrived, posed, phony or obliged to be different. Never sucking up. A pure lover of being alive. Read his biography, artful screed and best work, in "Wanderer" (1977).
Posted by JD Hull. Permalink | Comments (0)