August 18, 2018
Thank you for free verse, young Arthur Rimbaud.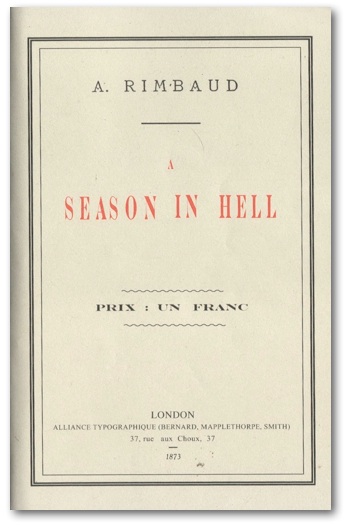 Posted by JD Hull. Permalink | Comments (0)
August 17, 2018
A man with his belly full of the classics is an enemy of the human race.
— Henry Miller, Tropic of Cancer (1934)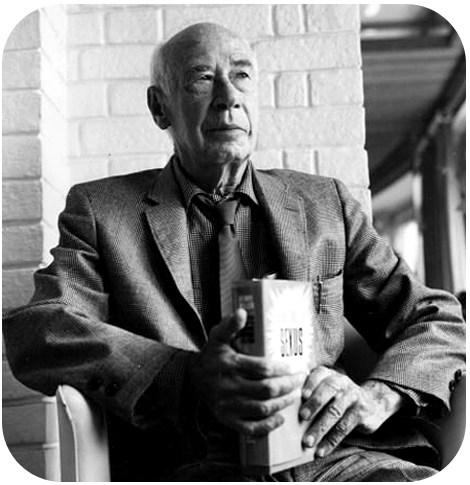 Posted by JD Hull. Permalink | Comments (0)
August 16, 2018
Over the years this blog has showcased a number of pet issues and themes. And apart from customer service, litigation strategies, lawyering abroad and cultural literacy. One of them has been the importance of thinking independently about law, government, politicians and political ideologies.
Or thinking about Anything. There are these days lots of good, and arguably "bad" notions and ideas--nationally and internationally--all along the political spectrum, and there is no reason to pick one party, camp or pol to follow on all ideas.
After all, people, not ideologies, solve public problems.
You don't need a label. You need not be a Democrat, Republican, Libertarian, Anarchist or Nihilst. You can "mix and match" both pols and ideas. Me? I've changed, if subtly, and in ways that trouble a friend here and there. But my thinking is pretty much the same as it was when I was in my 20s. As a "liberal", I never trusted Big Labor. I've never liked the "politically correct" speech regimen many traditional liberals unfortunately embraced. To the contrary, I've always admired free speech--and I revel in it. But the main change is that last year I registered Republican for the first time. Not much else is different.
Most of us do have a Political-Civil Rights-Human Rights-Social Justice resume, CV or profile (hereinafter "Political CV"). I use "political" broadly here to describe anything related to participation in public affairs where some social purpose was fully served beyond my own self-aggrandizement, ego or pleasure. More than one purpose is okay; few of us do anything out a pure heart to "will one thing." So below I've fashioned my Political CV. Forget about Dem or GOP or Libertarian scripts. I've listed things that I did in large part "for the public good." For example, things I'm not including are Senior Class President (mix of duties and agendas), Eagle Scout (the same), working in a union-shop factory (Keebler's, in my case), membership in student or church groups with some but not primary political or social welfare slant, merely being asked to run for Congress (and saying no), merely voting, serving on an elected but non-partisan Zoning Board for a community of 40,000 or going to see Jerry Rubin, Timothy Leary or Milo speak at the Cow Palace. Or throwing a huge pickle at an on-stage Iggy Stooge (and hitting him).
But passing out leaflets for a political candidate, demonstrating against POTUS candidate and Alabama Governor George Wallace or working regularly with the urban homeless? Oh yeah. Those are "political". They reflected my idea of furthering "the public good" at the time I did I them. You get the idea. There's got to be a cause, some heat, some passion in an activity that helps others. Doesn't matter if it's a national issue or not. Doesn't matter if there's rhetoric involved.
Anyway, I've been an "activist" in everything I've ever done--and particularly with respect to groups I've joined or with which I've identified. So since I was 16, here is my political resume in chronological order. I'll update it as I remember things things:
1. Campaigned twice for Jerry Springer (Ohio-D), for runs for Congress and City Council in Cincinnati.
2. Campaigned more briefly but earnestly for Howard Metzenbaum, U.S. Senator (Ohio-D)
3. Worked with Armstrong United Methodist Church in Indian Hill, Ohio on several long-term projects for inner-city kids in Cincinnati, Ohio. Some with my mother (Head Start). Some in connection with working toward God & Country Award for BSA. (I was Boy Scout.)
4. Worked twice at as counselor at a camp for inner-city handicapped kids at summer camp in Cincinnati.
5. My party's candidate for 1970 Governor of Ohio Boys State. I was "liberal" party candidate and lost to a black kid from Sandusky. Ohio named Tony Harris. The race made news on television and in newspapers all over Ohio.
6. Student Reporter, Duke University Daily Chronicle. Civil Rights beat, Durham. (1972-73)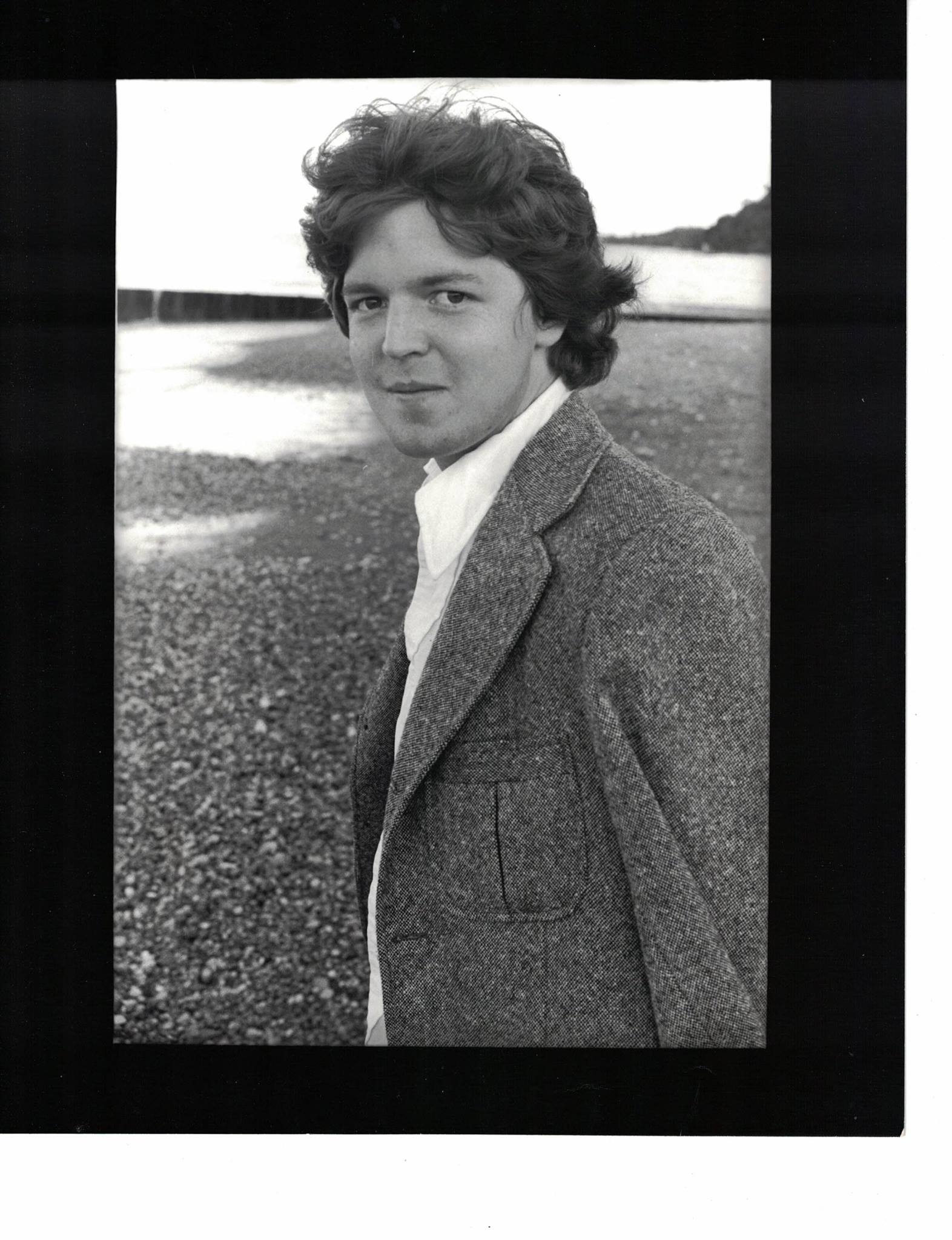 Dem then, GOP now. But still a classic liberal, and always the same guy.
Posted by JD Hull. Permalink | Comments (0)
August 15, 2018
Excerpt from the famous November 1974 Playboy Magazine interview with writer and humorist Hunter S. Thompson conducted by Craig Vetter, a well-regarded writer and storyteller himself.
PLAYBOY: ....this morning you've had two bloody marys, three beers and about four spoons of some white substance and you've been up for only an hour. You don't deny that you're heavily into drugs, do you?

THOMPSON: No, why should I deny it? I like drugs. Somebody gave me this white powder last night. I suspect it's cocaine, but there's only one way to find out...

PLAYBOY: What do you like best?

THOMPSON: Probably mescaline and mushrooms: That's a genuine high. It's not just an up -- you know, like speed, which is really just a motor high. When you get into psychedelics like mescaline and mushrooms, it's a very clear kind of high, an interior high. But really, when you're dealing with psychedelics, there's only one king drug, when you get down to it, and that's acid. About twice a year you should blow your fucking tubes out with a tremendous hit of really good acid. Take 72 hours and just go completely amok, break it all down.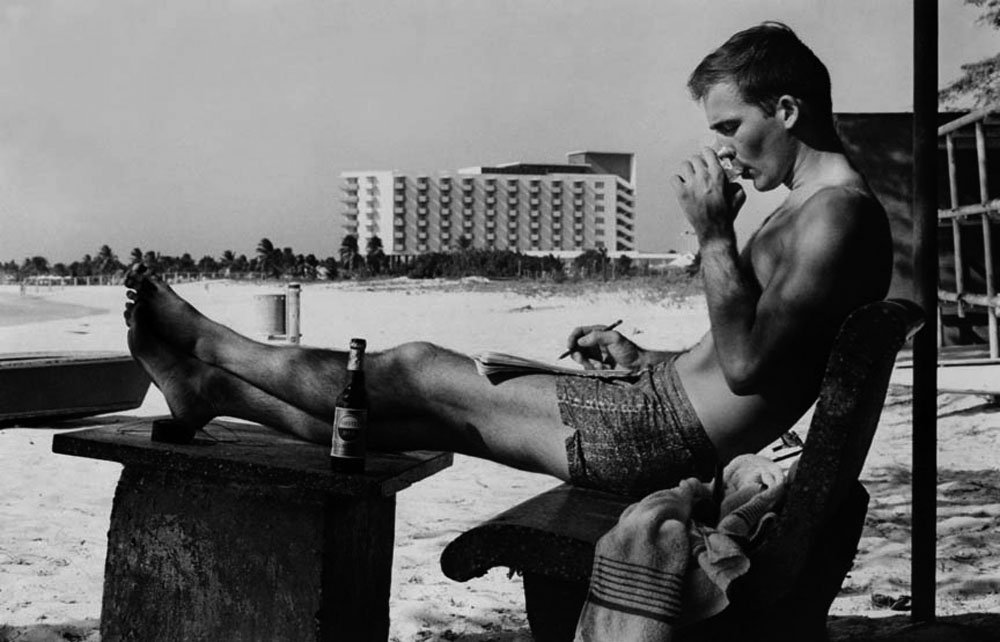 Posted by JD Hull. Permalink | Comments (0)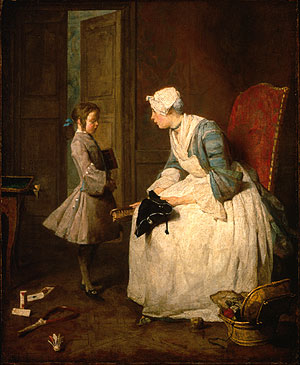 The Governess, 1739, Jean-Baptiste-Simeon Chardin (1699-1779)
In case your Governess never told you, you're from Mountain Grove, Missouri* or you were stoned all seven years at Hotchkiss, remember that when thanking anyone for something important--a meeting, referral or a dinner--do it and do it promptly with a handwritten thank-you note. We all fail here from time to time. Yet no valid excuses exist for not writing short prompt notes.
Too few of us practice gratitude, in either business or our "other" lives, enough. Some say the practice of saying thanks is good for the soul. Others swear it's good for revenues, too. Many business people and some lawyers with the highest standards taste (i.e., wear socks to meetings or court) think that no written thank-you note means no class--as harsh and low-tech as that may sound.
Typed is okay--but handwritten is better. Even if you are not convinced that thank-you notes are noticed and appreciated (they are), pretend that we know more than you (we do), and do it anyway (thank us later). Good stationery. We suggest Crane's on the lower end, or something better, like stationery from Tiffany's, or a Tiffany-style knock-off, on the higher end. A "studio card", maybe. Plain. Simple. Initials on it at most.
Posted by JD Hull. Permalink | Comments (0)
August 14, 2018
Two days ago our hero Partner Emeritus commented in response to an Above the Law piece on summer associate offers:
It's a sad world we live in where kids think they are having the time of their lives by raising bottles of Korbel champagne adorned with cheap sparklers. The video [in the ATL article] is proof that law firms are not celebrating like it was 1984 or 2007 for that matter.

When I was a younger partner, I would take a handful of summer associates to Smith & Wollensky or Peter Luger's in Brooklyn and then party hard at the VIP lounge at Flash Dancers ('80s) or Scores ('90s). Most of the summer associates were caught in compromising positions during these soirees. For example, I had many Polaroids with SAs who were photographed in salacious positions with female entertainers. I even photographed a few doing lines of coke in the VIP lounge.

Once the summer associates became associates I would bring them into my office and give them copies of the Polaroids and remind them that I was the last person they ever wanted to cross if they wanted to keep their job or law license. Most of these folks became partners, which proves my methods for inspiring peak performance were quite effective.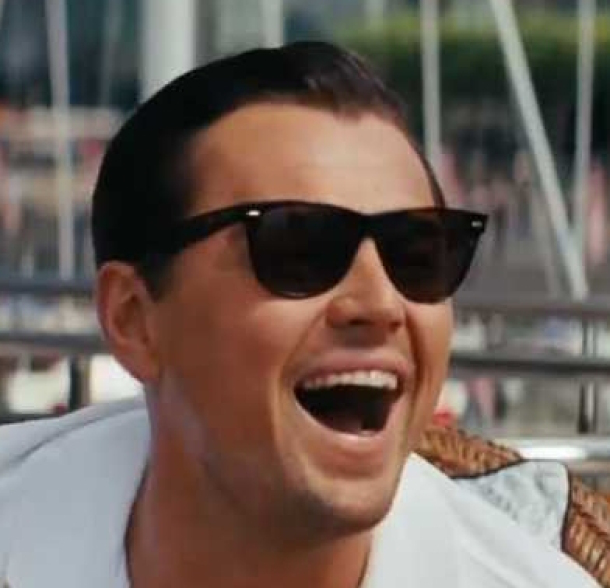 Photo taken in 1986 believed to be PE instructing summer associates.
Posted by Holden Oliver (Kitzbühel Desk). Permalink | Comments (1)
Trials are always about people.
Even high-stakes business v. business cases before federal trial courts or arbitrations panels abroad will lead your staff to an American Legion hall, a local official, a fire chief, or a beat reporter for a small newspaper.
Before you schedule a deposition, do some informal investigation. Next time a new case begins, resist rushing into written discovery and depositions. Step back from the discovery routine--you'll get into that bubble soon enough--and learn a few things on your own.
This is not a new idea. Over 20 years ago, James McElhaney, a gifted lawyer, writer and teacher of trial tactics, and the ABA Litigation Section, first published McElhaney's Trial Notebook, now in its fourth edition. Discovery, McElhaney noted, is a good way to learn what a witness will say, or to bind a party or witness to a particular version of the facts. But, he continued, it is also "a very inefficient way to get information."
Let us add to that:
Most of the formal discovery you see is worse than inefficient. It is often unimaginative, cookie-cutter, straight-up lazy, wasteful, client-unfriendly and a hopelessly dumb-ass way to learn much of the background information, and many of the facts, that will frame and flesh out your case. This is especially true of depositions, and (for that matter) any other live sworn testimony. If you really don't have to "wing it", don't.
So, hey, think a bit on your own. Prepare--but do that differently.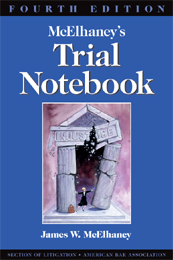 Posted by JD Hull. Permalink | Comments (0)
August 13, 2018
Remember Hop Sing, the Ponderosa's cook in Bonanza?
Remember how if you cut Hop Sing's pigtail off he couldn't go to Heaven?
And the Cartrights routinely tortured him with it?
So cool.
Miss old TV.
Posted by JD Hull. Permalink | Comments (0)
August 11, 2018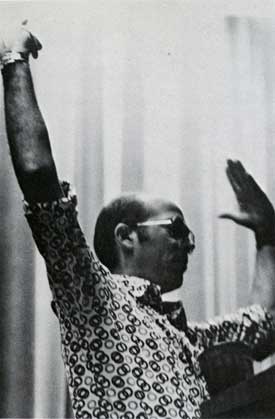 Editor's Note: The following is a verbatim reproduction of an article appearing in The Chronicle, Duke University's student daily on October 23, 1974. Page Auditorium is on Duke's West campus.
Thompson, Audience Clash in Page Chaos
By Dan Hull
"Is there any coherence in this thing? I feel like I'm in a fucking slaughterhouse in Chicago early in the morning."
DURHAM, N.C.--In a pathetic attempt to slide something coherent through his staccato mumble, Gonzo journalist Dr. Hunter S. Thompson was met last night at Page Auditorium with a bevy of jeers, curses, and a request by the Duke University Union to leave the stage.
According to Union spokespersons, it was expected that the slightly inebriated Thompson would drive away the audience if his talk turned out particularly monotonous.
Frustrated by the dialogue between the disjointed speaker and the belligerent audience, some did leave while others, many of whom were as well-oiled as Thompson, remained until the journalist was escorted off the stage.
Beer cans and joints
Beer cans and an occasional joint passed among the rows of the auditorium as Thompson, forty minutes late and looking more like a lanky tourist than a radical journalist, poked across the stage to the podium.
Slouching there, Thompson began: "I have no speech, nothing to say. I feel like a piece of meat," referring to his marketing by his lecture agency.
Having tossed aside the index cards on which were written questions from the audience, Thompson received few serious oral questions from the audience.
"What I'd really like to be in is an argument" he said.
When a baby cried Thompson mumbled, "That's the most coherent fucking thing I've heard all night."
In most cases, serious questions, and Thompson's responses to them were inaudible or incoherent.
Visibly put off by the belligerent Duke audience whom he repeatedly referred to as "beer hippies," Thompson was most relaxed and clear when talking about Richard Nixon.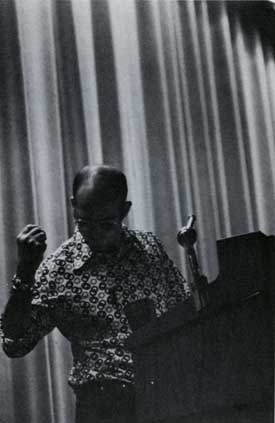 Photos: The Chronicle.
Posted by JD Hull. Permalink | Comments (0)
More than a tower or a statue, or an artist's or soldier's name on a plaque or street post, the green bookstalls of Paris are the city's most apt and enduring mark. It's hard to say what's better: the hundreds of paintings and etchings of les bouquinistes in the last 400 years, the thousands of photos of them in the past 100, or one glimpse on any day you could almost take them for granted.
Posted by JD Hull. Permalink | Comments (0)
August 10, 2018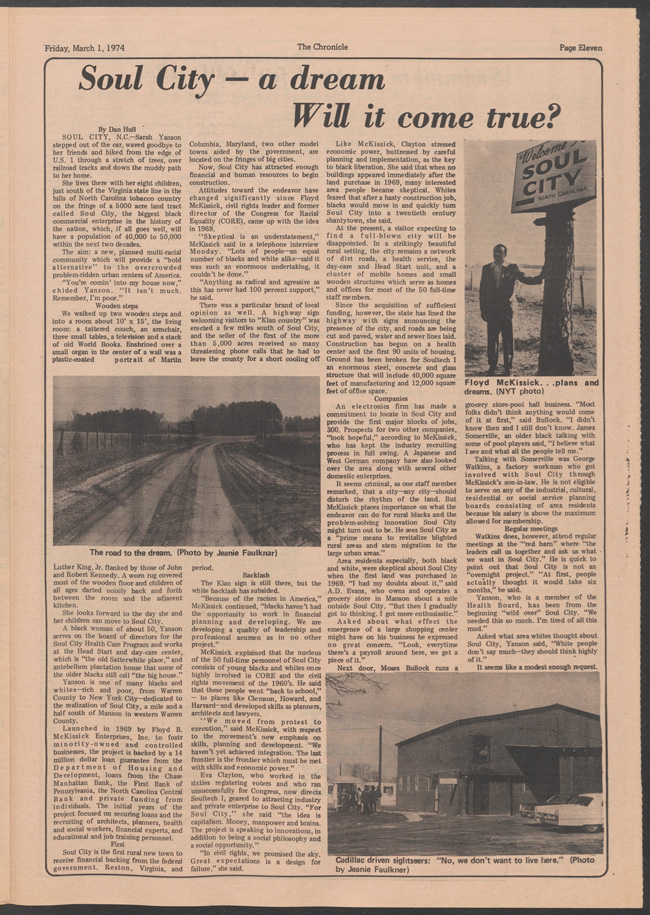 Posted by JD Hull. Permalink | Comments (0)
It's #FreeSpeechFriday.
Find a great-looking well-dressed woman at work, on the way to work, in an elevator, on the streets.
Tell her she's beautiful. Tell her she could make a blind man see.
Posted by JD Hull. Permalink | Comments (0)
August 09, 2018
Every American is still a Speech Peasant. Me. You. SJWs. Conservatives. Left. Right. Center. Everyone.
We all bought into PC.
Speech, Expression & Creativity come first. Human and Civil Rights second.
There is nothing nada zilch without Speech. Everything good flows from it.
Posted by JD Hull. Permalink | Comments (0)
August 08, 2018
For Men Only: Workplace Morality & Culture Poll.
A young great-looking non-deranged law partner at your firm walks into work this morning in a fetching summer dress. You are inspired and blurt out, "Wow, Estelle. You look beautiful today. Really nice."
What should you do?
Posted by JD Hull. Permalink | Comments (0)
August 07, 2018
What do members of Congress really do, anyway?
What have they done traditionally? True, staffs are bigger now--but much of life on The Last Plantation is the same as 50 years ago. What values, if any, are shared by those on work in Capitol Hill?
The Brookings Institution first published "The Congressman: His Work as He Sees It" by Charles L. Clapp in 1963 (507 pages, Anchor). Congressional fellow, policy wonk and former Capitol Hill aide, Clapp was one of the first Washington "old hands" to study and write about the way a legislator actually thinks and works--as opposed to "how Congress works" generally--in the American Congress.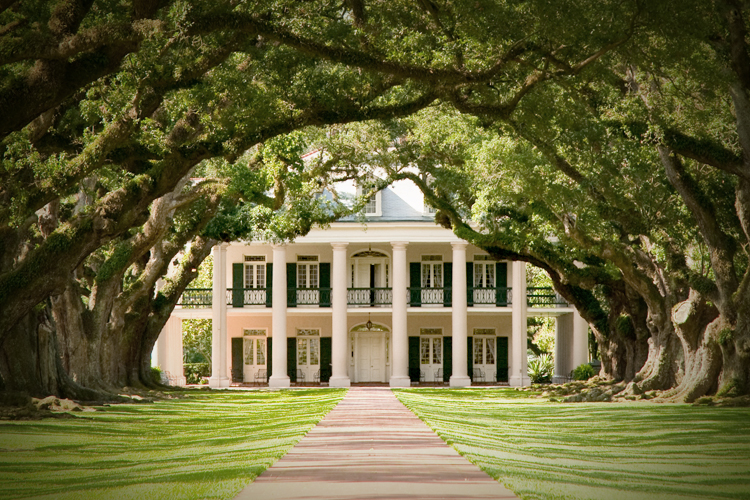 Posted by JD Hull. Permalink | Comments (1)
1. Represent only clients you 'like'.
2. The client is the main event.
3. Make sure everyone in your firm knows the client is the main event.
4. Deliver legal work that changes the way clients think about lawyers.
5. Over-communicate: bombard, copy and confirm.
6. When you work, you are marketing.
7. Know the client.
8. Think like the client--help control costs.
9. Be there for clients--24/7.
10. Be accurate, thorough and timely--but not perfect.
11. Treat each co-worker like he or she is your best client.
12. Have fun.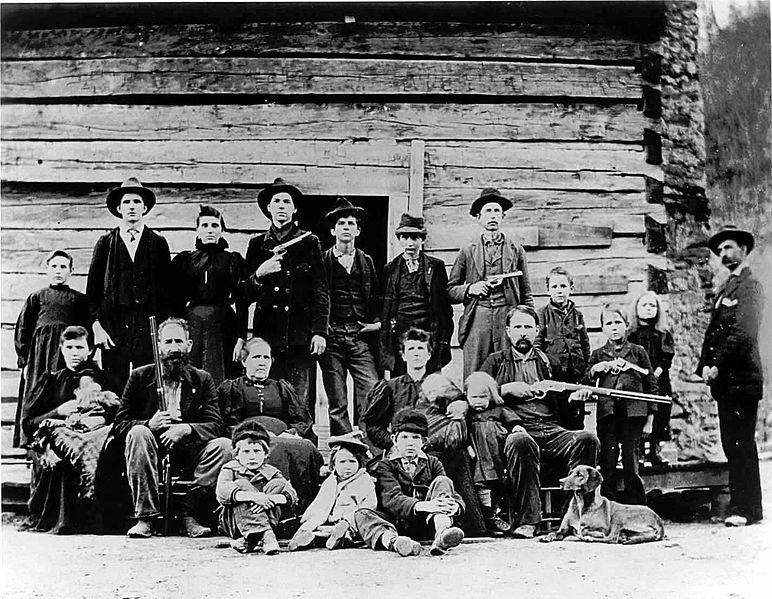 Copyright 2005-2014 J. Daniel Hull.
Posted by JD Hull. Permalink | Comments (0)
Query.
If an in-shape white collar woman can strut her stuff on August streets in a great dress with her left tit hanging out & wiggling her ass at everyone, why can't I tap her on the shoulder & say: "Name's Hull. Looking good! I sure could use some cooter now, ma'am."
Fair?
Posted by JD Hull. Permalink | Comments (0)
Return of EFGB and the Seven Habits. Lawyers who won't take a stand is a time-honored tradition. Ernie from Glen Burnie, a life-long friend of mine, is not such a creature. It's just his nature. He'll stand up for people who pay him--and people he just met on the subway. You can read Ernie's story. It's about an old parchment he claims was discovered in Alexandria, Virginia, around the same time we both began practicing law in the District. Do see "The Seven Habits of Highly Useless Corporate Lawyers". This is a true story, mostly. So listen up.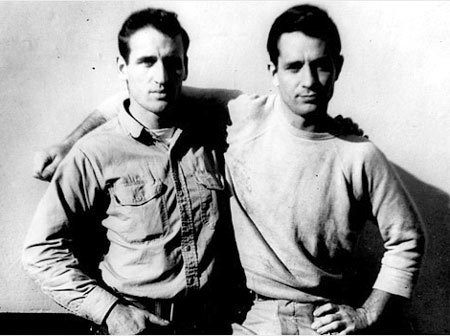 Stand-Up Guys: Ernie, a dead-ringer for 1950s icon Neal Cassady, and the author, during their pre-lawyer years in Washington, D.C.
Posted by JD Hull. Permalink | Comments (0)
August 06, 2018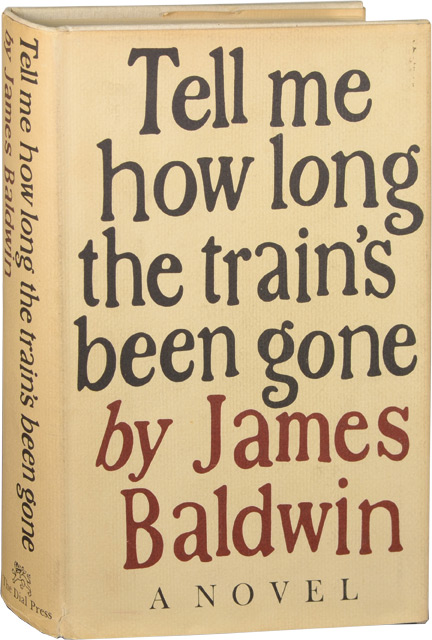 An essayist at heart, American novelist, poet and playwright James Baldwin (1924-1987) wrote his experimental fourth novel about the life of Leo Proudhammer, a black stage actor raised in Harlem who moves to Greenwich Village. Proudhammer has a heart attack on stage. Published in 1968, and panned by critics but widely read, "Tell Me How Long The Train's Been Gone" is an incredibly intense coming of age story set the 1930s and 1940s about racial prejudice, the American experiment, family, faith and sexuality.
Posted by JD Hull. Permalink | Comments (0)
August 05, 2018
"Unfortunately, and this is on me totally, that "stealth Trump supporter" post here with 160+ comments needs to be closed out. My fault. Not good at it or I just don't have the time to moderate these chats about politics and (mainly) culture as I should. I am doing what I love harder than ever these days and billed hours from 9 to 3 today, Saturday. But since the discussion started 2 or 3 days ago I've deleted about 6 comments from 4 people and "banned" 2 people. You can attack ideas and even public figures here but you can't attack each other or my family or threaten my relationships with friends I've had for 50 years or clients I have had for 30. You CAN attack me—I'm used to that—but do that by "being a man" and call me on the phone. Don't do it here. Please. And if anyone again attacks my family or friends or in my view interferes with my livelihood here in print I will go out of my way to make them suffer. I promise. That's something I'm good at. Ok? :) "
Posted by JD Hull. Permalink | Comments (0)
August 04, 2018
He was a loner with an intimate bond to humanity, a rebel who was suffused with reverence. An imaginative, impertinent patent clerk became the mind reader of the creator of the universe, the locksmith of mysteries of the atom and the universe.

--Walter Issacson, in Einstein: His Life and Universe (Simon & Schuster, 2007)


Children come with Imagination. It's standard issue.

--Holden Oliver in 2009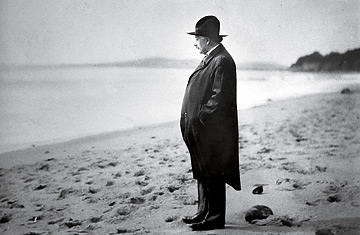 "E" at the beach: Another fresh take.
Try this at home and work: The Holy Surprise of a Child's First Look. Forget for a moment, if you can, about Clients and Paris. This blog is at heart about Quality, Old Verities, and Values--the things no business, government, non-profit group, religion, politician or leader (a) wants to give you or (b) can give you. No, not even family and friends can. You have to find them on your own. Work and Service, whether you are paid for them or not, are inseparable from these things.
At the blog, at our firm, and in our lives, we seek--in the largest sense--serious overachievers, and aficionados of life, past and present: identifying them, learning from them, having them as friends, hiring them and above all, never holding them back. It is often hard to find these people--or even to remember that they once existed. We do, after all, live in a cookie-cutter world. Originality, intuition, authentic spirituality, and even taste are not valued--these traits are often feared and attacked--in most of the West. This is especially true in America, where we continue to be geographically, culturally and (some think) cosmically isolated. The United States, despite its successes, high standard of living and exciting possibilities, has become world headquarters of both moral pretension and dumbing life down. Besides, fresh thinking leads to painful recognitions. It's easier to let something else do the thinking for us.
"Fragmentation" is a word some people (including those with better credentials than the undersigned to write this) have used for decades to describe modern humans all over the world: lots of wonderful, intricate and even elegant pieces--but no whole. So, in our search for coherence, we look for clues. We look to television, advertising, and malls. To work, and to professional organizations. To secondary schools, universities, and any number of religions (none of the latter seem "special"--they say identical intuitive and common sense good things, but just say them differently), and to an array of other well-meaning institutions. In fairness, all of these have their moments (hey, we all like our insular clubs).
Posted by JD Hull. Permalink | Comments (0)
August 03, 2018
‪Many of the most forthright and best-educated people I know—from all over US and Europe and all parts of the cultural and traditional political spectrum—basically approve of Donald Trump as a needed change. But they still don't talk openly about it for a variety of reasons. ‬They are not hillbillies, either. ‬
Posted by JD Hull. Permalink | Comments (0)
August 02, 2018
Apud Monasterium de Scone positus est lapis pergrandis in ecclesia Dei, juxta manum altare, concavus quidam ad modum rotundae cathedreaie confectus, in quo future reges loco quasi coronatis.

--14th century English cleric Walter Hemingford
An oblong block of red sandstone known as The Stone of Scone (or Scottish coronation stone) was already ancient and storied when Edward I "captured" it" in 1296 as a spoils of war. Edward took it to Westminster Abbey. There it was fitted into a wooden chair, known as King Edward's Chair. Most subsequent English sovereigns have been crowned on it.
The combative and opinionated Edward, who spent much of his reign taming and subjugating the Scots, and hated them, once referred to the Stone as "a turd".
Seven hundred years after Edward lifted the Stone from the Scots, on July 3, 1996, the British House of Commons finally ordered that the Stone would be returned. It was handed over to Scotland in November of that year at the England-Scotland border and taken to Edinburgh Castle. It will remain in Scotland except for future coronations at Westminster Abbey in London.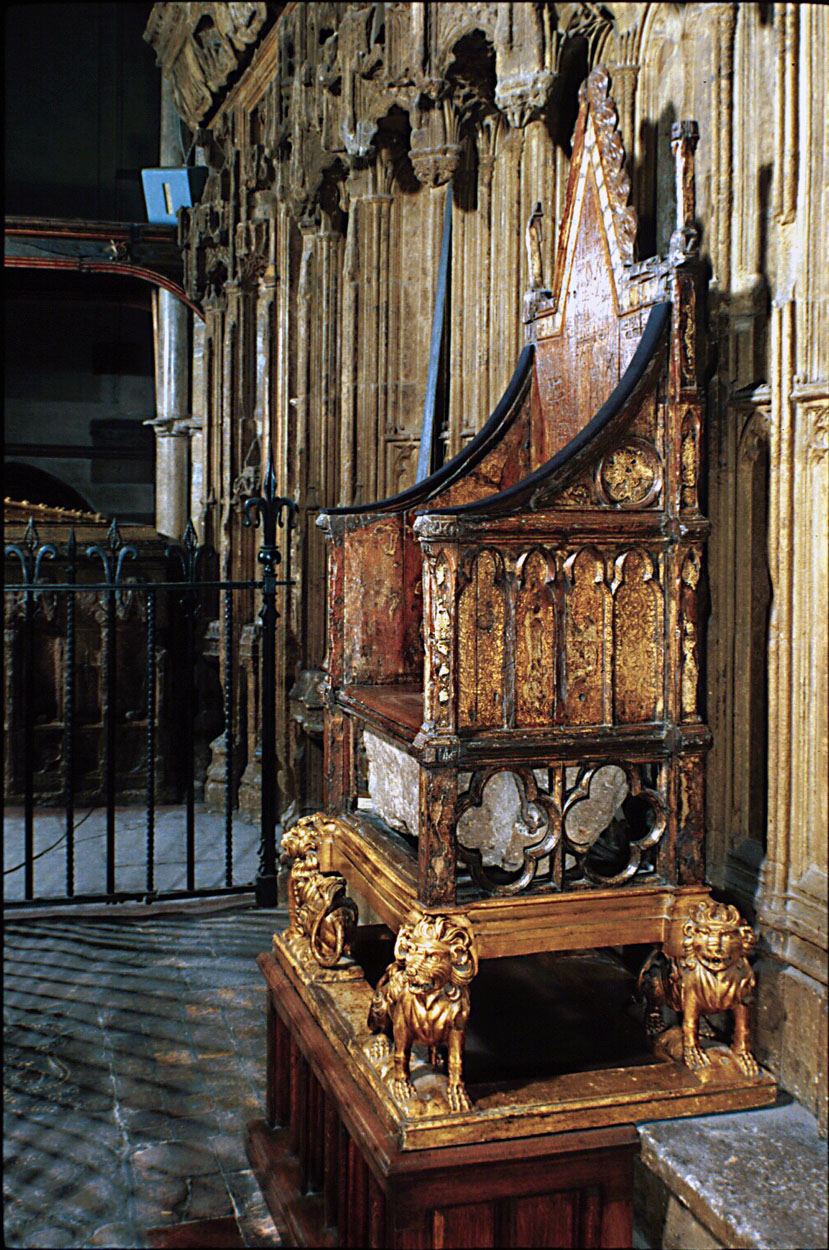 Posted by JD Hull. Permalink | Comments (0)
Neither the tiny rural village of Lindsey nor the surrounding countryside has changed much since 1634, when one side of my family called Holden left there via Ipswich on the River Orwell for Massachusetts and, in time, a new "Groton", named after another small village near Lindsey. Three hundred and eighty-four years later, Lindsey is pastoral, green, mainly un-peopled and fairly remote. No visible overt 21st century commerce. Some farming. No tourists.
St Peter, a rough Anglican church, at one time Catholic, the one my ancestors attended, built in the 1300s, and even older church ruin, St James (1200s), are the only man-made constants. Still a "parish", Lindsey is on the B1115 Hadleigh-to-Bury road.
This is part of East Anglia--coveted, held and loved for so long by the Danes. The region's been victor and victim over and over again. Mainstream tribes from all over Europe battled here for centuries. It is storied. It is still beautiful. Nothing compares to it.
And it is a key "feeder" region in the English migration to America. From 1625 to 1640, Charles I had tried to rule England without calling the Puritan-dominated Parliament. Puritan dissenters, lots of them, lived in the area around Lindsey, and
from here hundreds of families fled across the Atlantic to the new world. The Winthrops, of tiny Groton, would become founders of the State of Massachusetts. But most of the settlers were poor, working families, and they would devote themselves to quiet, prayerful unpersecuted lives, and of work hard to build new communities. Of course, they would never see Suffolk or the valley of the gentle Brett again.

--Simon Knott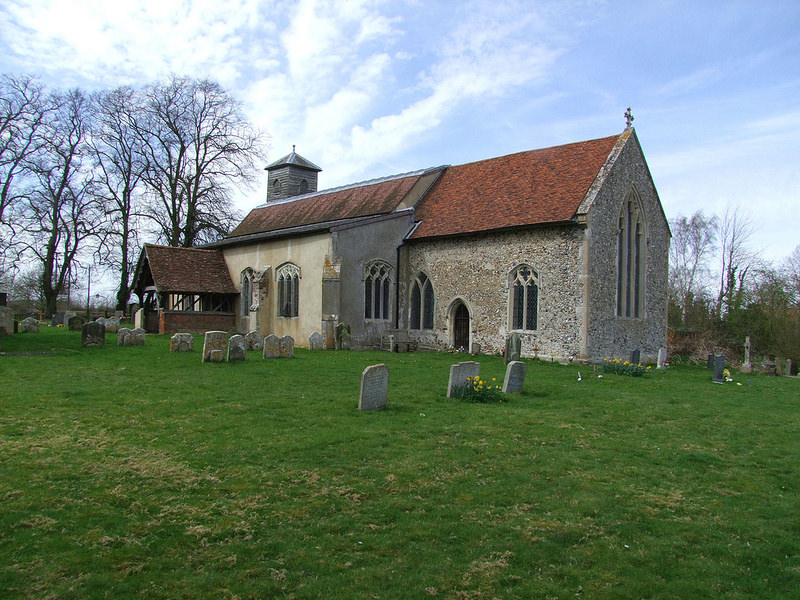 St. Peter in Lindsey
Posted by JD Hull. Permalink | Comments (0)
July 29, 2018
Sunday. Walking around DC's teeming U St corridor. Most of you have no idea of what it's like to be 24/7 a decorative object. Stared at. Looked at up and down. The smiles. Leers. Women. Men. Not easy, Man.
Posted by JD Hull. Permalink | Comments (0)
July 28, 2018
William Beard Hull (1837-1929). Born Augusta County, Virginia. In 1858, as oldest son, Bill, 21, on saddle horse served as his family's scout to move his parents Dan and "Mae" and his six brothers and sisters to Kansas. They were not super-rich but from strain of the Hull family of German Lutheran farmers who had been settled in Middlebrook, Virginia since 1750. They freed the three slaves they owned before the trip west. They took two wagons, including a special "contraption" built by Dan, and driven by one of their servants from Middlebrook. Although they were headed to Kansas, they liked what is now Mountain Grove, Missouri. They stayed there. In 1861 Bill went back to Virginia to fight for the Confederacy, and he ended the war with the Missouri 10th Infantry, or Steen's Regiment. He died at 91 in Oklahoma at a Confederate Soldiers home. He must have seen amazing things and changes in the American South. He married. He had at six kids, including my great-grandfather, John Daniel Hull I.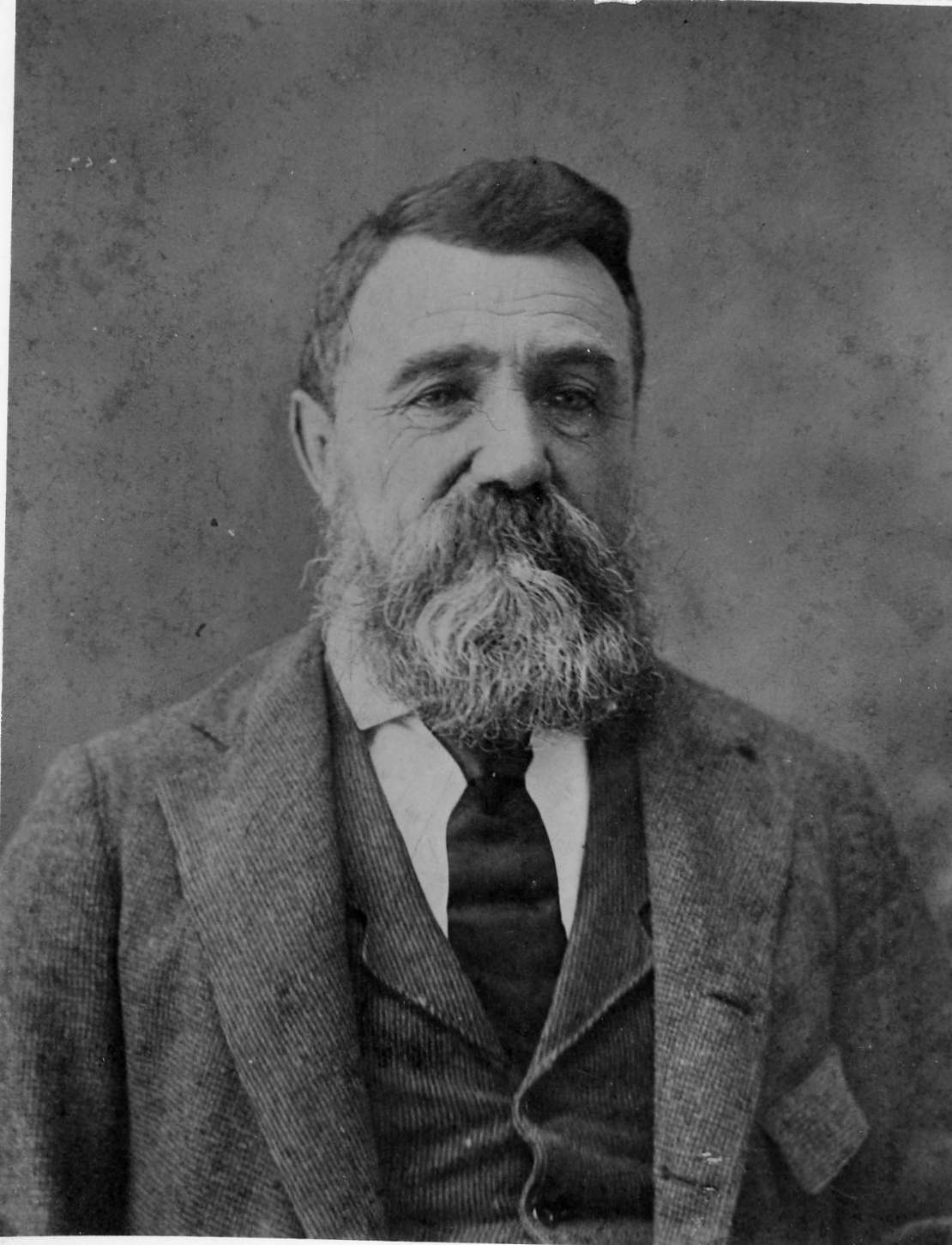 Posted by JD Hull. Permalink | Comments (0)
July 26, 2018
I am irritated by my own writing. I am like a violinist whose ear is true, but whose fingers refuse to reproduce precisely the sound he hears within.

--Gustave Flaubert (1821-1880)
Posted by JD Hull. Permalink | Comments (0)
July 25, 2018
Go somewhere different. Meet someone different. Aldeburgh, Suffolk, East Anglia. Always a festival.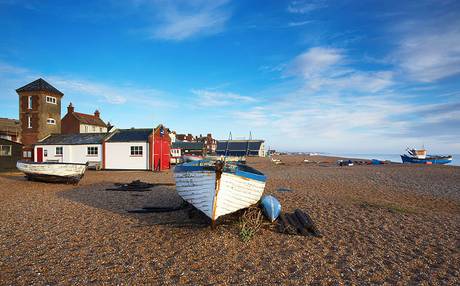 Posted by JD Hull. Permalink | Comments (0)
July 23, 2018
I have performed the necessary butchery. Here is the bleeding corpse.

--Henry James (1843-1916), after a request by the Times Literary Supplement to cut 3 lines from a 5,000 word article.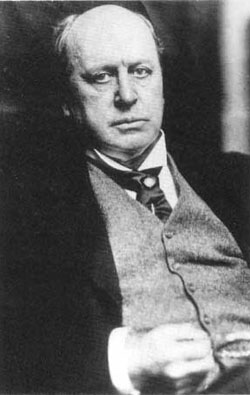 Posted by JD Hull. Permalink | Comments (0)
July 22, 2018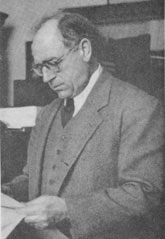 Karl Nickerson Llewellyn
You expect me to tell you that you should be earnest about your work, and get your back into it for dear old Siwash, and that he who lets work slide will stumble by the way.
The above of course is from the opening chapter of the The Bramble Bush: On Our Law and Its Study (1931), which sprung from a series of introductory lectures Karl Llewellyn (1893–1962) gave to first-year law students during the 1929-30 academic year, when he was appointed the first Betts Professor of Jurisprudence at Columbia. The book's title is from a poem "The Bramble Bush" by Robert Penn Warren, excerpted here:
There was a man in our town
and he was wondrous wise:
he jumped into a bramble bush
and scratched out both his eyes--

and when he found that he was blind,
with all his might and maine,
He jumped into another one,
and scratched them in again.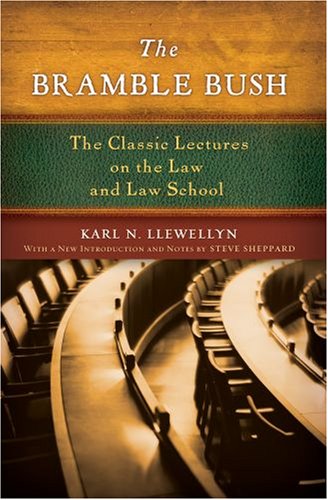 Posted by Holden Oliver (Kitzbühel Desk). Permalink | Comments (0)
July 20, 2018
Daniel O'Connell (1775-1847), "Liberator of Ireland", led a movement that forced the British to pass the Catholic Emancipation Act of 1829, allowing Catholics to become members of the British House of Commons. As a leader, O'Connell had moxie, brains, drive, patience, organizational skills, and big personality. More about him here and here. O'Connell was also a consummate and legendary trial lawyer, a bit of an actor, and way-fun just to be around. In a set of lectures published in 1901, John L. Stoddard said of him:
He was a typical Irishman of the best stock--wily, witty, eloquent, emotional and magnetic. His arrival in town was often an occasion for public rejoicing. His clever repartees were passed from lip to lip, until the island shook with laughter.

In court, he sometimes kept the spectators, jury, judge and even the prisoner, alternating between tears and roars of merriment. Celtic to the core, his subtle mind knew every trick peculiar to the Irish character, and he divined instinctively the shrewdest subterfuges of a shifty witness.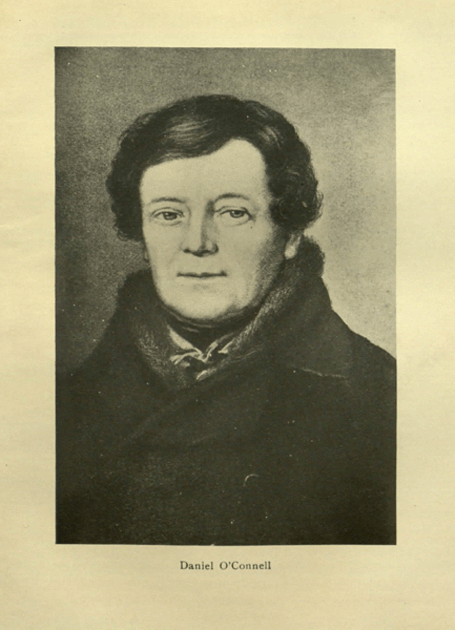 Posted by Holden Oliver (Kitzbühel Desk). Permalink | Comments (0)