January 22, 2017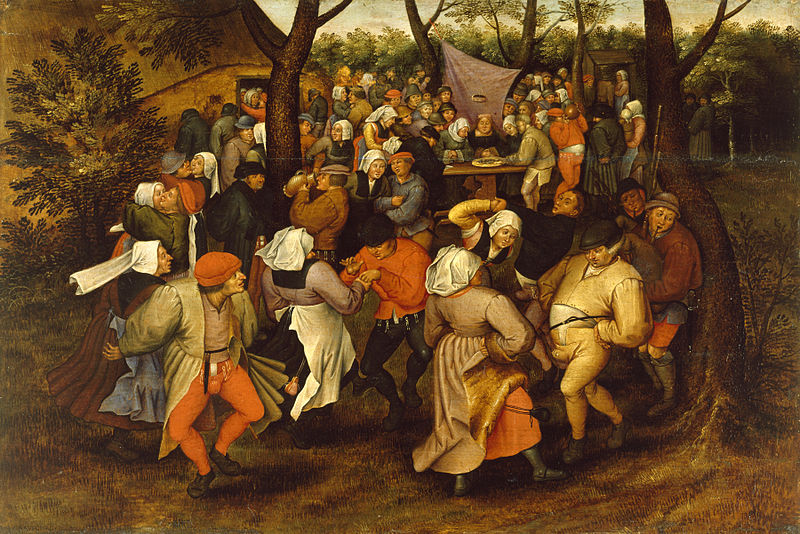 Posted by JD Hull. Permalink | Comments (0)
January 20, 2017
Below is a photograph of Georgetown near Key Bridge (the bridge barely out of the picture on the right) on the Potomac River and Georgetown University taken from Virginia. Barely hidden and on M Street, which runs parallel to the river, are the terrifying stone stair steps used in the movie The Exorcist. A few hundred feet east down the shore--but also out of the picture--is northern side of the Key Bridge, finished in 1923. The building on the shore is the Washington Canoe Club (WCC), established in 1904, founded by members of the Potomac Boat Club (PBC).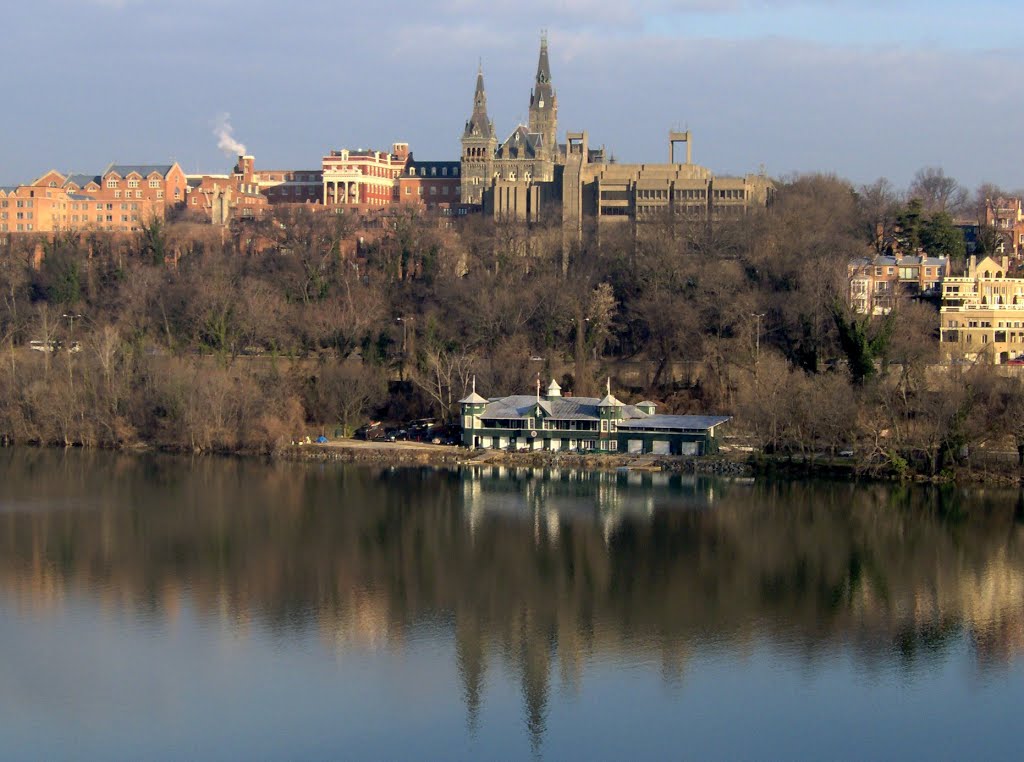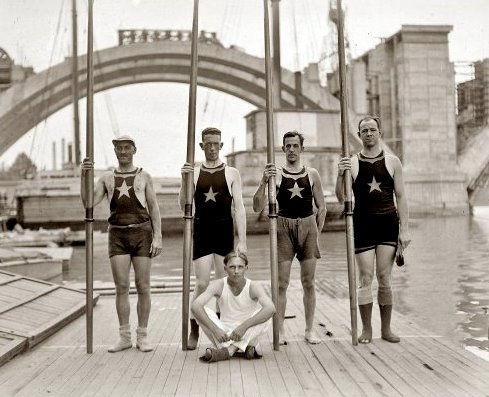 Potomac Boat Club members in 1921. Behind them is Key Bridge under construction.


The Potomac Boat Club, about 100 meters east of the WCC.

Posted by JD Hull. Permalink | Comments (0)
January 19, 2017
I wish our new POTUS well. A few things:
1. I've worked as an employee for Congress twice--a Democratic Senator and GOP Representative, both from large northern diverse states.
2. National politics and particularly civil rights activism have been a big part of my life as a doer and writer since I was quite young and continued into my grad student and lawyering years.
3. I've voted for a GOP candidate only once: 2008.
4. Until recently, I was a registered Democrat.
5. After I registered GOP for first time in 2016, I still voted for HRC. I helped raise money for her.
6. I'm excited about the next 4 years--but also a little sad.
7. Several of my friends on The Left and even longtime Dem colleagues either have become temporarily unhinged or--and this is more likely--were never Liberals to begin with.
8. It's hard to watch. I'm still a liberal. And I'm optimistic--as I am about everything--that liberals will find their way and voice again.
9. Right now? Many liberals dislike free speech and expression, new and different ideas, open discourse and honest news reporting. Many have them have no clue about who their fellow Americans are. They have not traveled. They haven't met people who are different from them or who live in different parts of America. And they don't even talk to them.
10. We can do better.
Posted by JD Hull. Permalink | Comments (0)
January 18, 2017
Swift was a Titan in rebellion against Heaven.

-- John L. Stoddard, 1901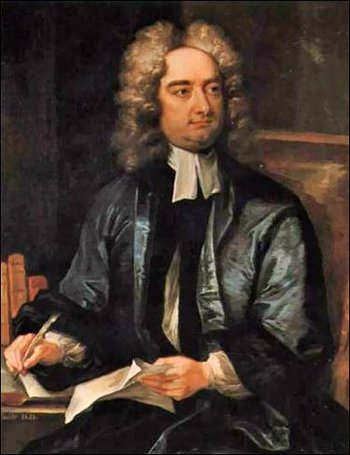 Anglo-Irish, Angry and Brave: See one of our past tributes to Dean Swift (1667–1745) in "Heroes and Leaders: Anyone out there with soul and sand?"
Posted by JD Hull. Permalink | Comments (0)
Is there a reason for the Women's March in Washington, D.C. on Saturday, January 21? Has a reason even been given yet? If someone will lend me a camera with an attached audio-video professional, I'd be happy to interview Saturday's marchers on why they march. I promise you the funniest video footage since my 6th grade girlfriend farted like a deckhand at Indian Hill Dancing School during a Righteous Brothers song.
Posted by JD Hull. Permalink | Comments (0)
January 17, 2017
What strange phenomena we find in great cities. All we have to do is to stroll about with our eyes open.

--Charles Baudelaire (1821-1867)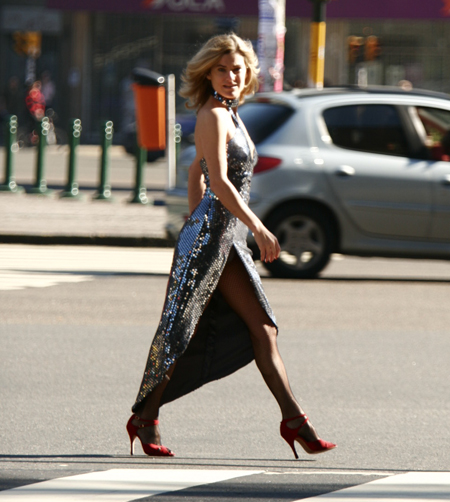 A friend in Buenos Aires.
Posted by JD Hull. Permalink | Comments (0)
It's getting colder in the cities, fellow American running dog lackey imperialist capitalist careerist Yuppies. Ask urban campers and rough sleepers what clothing and other things they need to stay warm and well. Don't just step over them. Talk to them. Here's how to do it.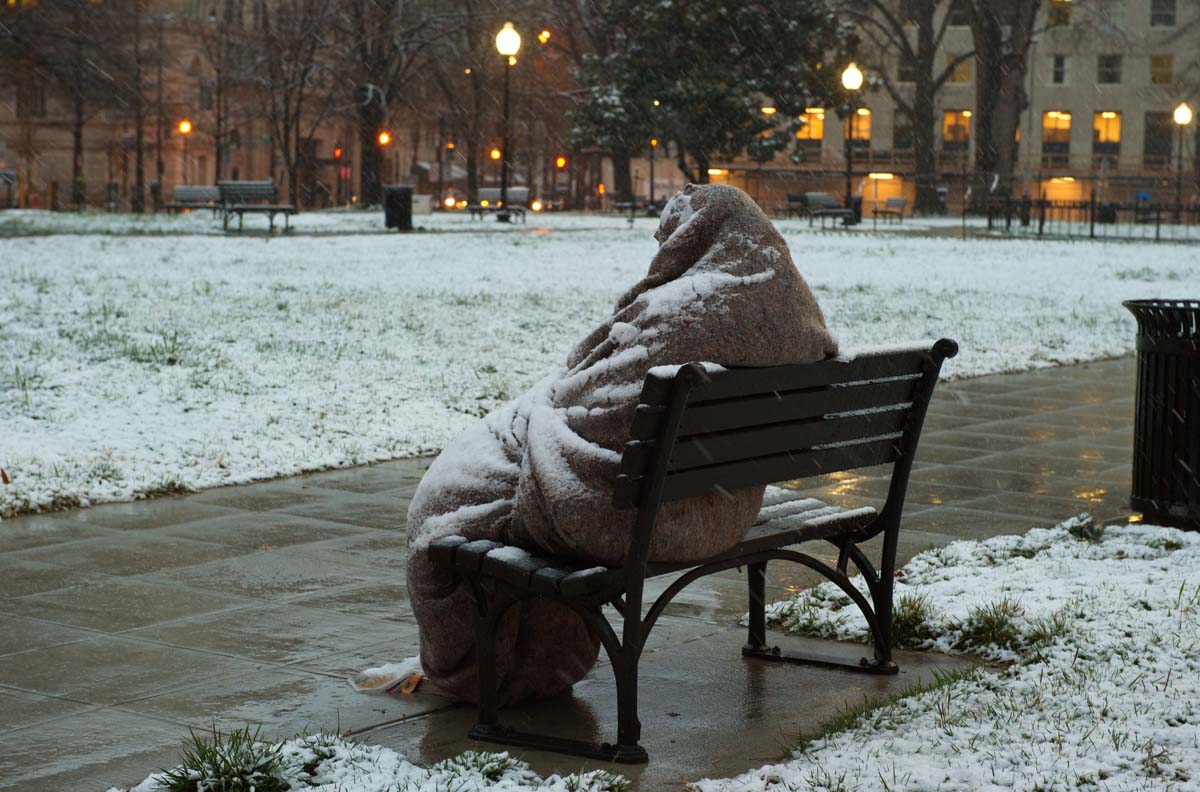 Posted by JD Hull. Permalink | Comments (0)
January 16, 2017

McGovern in 2012.

Posted by JD Hull. Permalink | Comments (0)
January 15, 2017
For a long time I've thought that American business schools and the training programs of global and often publicly-traded companies do a much, much better job than do law firms of training recruits to value and adhere to the structure of a plan on an item for action.
Do we lawyers know how to get things done, done right and done on time? Do we even value that? I wonder.
I am not talking here about the simple "keeping face" and survival requirements of meeting client deal or court deadlines, or even about the cliches of working hard, creative thinking, "out of the box", working smart or being persistent. I mean structure, a real standard, and "practicing structure" every day--the discipline of (1) having a plan or strategy for any one project, client or non-client, (2) meeting internal project deadlines no matter what, and (3) applying the will to work that plan and timetable.
"Structure" is not just the hard process of getting things done. It's a frame of mind and a value which must be sold to others in your shop--like the importance of making that 5 minute call to a client about a loose end at the end of the worst day you can remember, even while you could do it the next morning at 8:00. It's realizing that letting anything but emergency tasks "slide" makes you inefficient, unlikely to meet your real goals, and tired.
Posted by JD Hull. Permalink | Comments (0)
January 14, 2017
It was at a concert of lovely old music. After two or three notes of the piano the door was opened...to the other world. I sped through heaven and saw God at work. I suffered holy pains. I dropped all my defences and was afraid of nothing in the world. I accepted all things and to all things gave up my heart.
Hermann Hesse, Steppenwolf.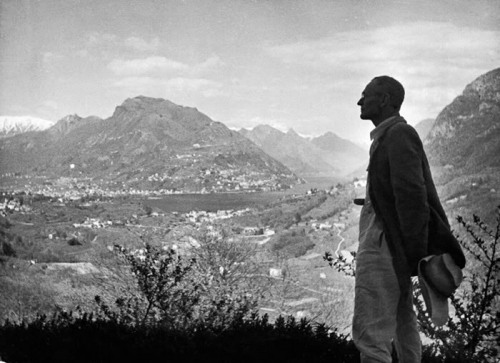 Posted by Holden Oliver (Kitzbühel Desk). Permalink | Comments (0)
Reprinted from a 2005 "Law Week edition" of The San Diego Daily Transcript, here's "Professionalism Revisited: What About The Client?", written by one of our spunkier U.S. trial lawyers. Note that the piece ends with "rules of professionalism"--but from the client's perspective. Excerpts from Rules 1, 5 and 6:
1. We come first. Be nice--but if in doubt, use the rules. If you feel you know the lawyers you are dealing with, we will follow your advice and instincts. If you are in doubt about the lawyers, or if it might compromise us to deviate from the formal procedural rules, please stay close to those rules.

5. If you have, or would like to have, a personal relationship with opposing counsel, that's fine, but don't let the relationship hurt us--the client. We don't care as much as you do about your maintaining or developing collegiality with other lawyers in your jurisdiction; in fact, we could not care less.

6. If opposing counsel shows animosity toward you for following the procedural rules and keeping things moving, that is tough. This is not about the lawyers. We hired you to represent us. We would like you to get this done. Again, as your client, we seldom think that aggression and persistence are "unprofessional".
Posted by JD Hull. Permalink | Comments (0)
I would have won them all if my clients hadn't kept reloading and firing.

--Richard "Racehorse" Haynes, in March 2009 ABA Journal article by Mark Curriden.
War hero (he's a decorated ex-Marine who fought in the Battle of Iwo Jima), trial legend, risk-taker, worker and wit, Houston-based Richard Racehorse Haynes just turned 87. He is still defending clients. Over the years he has built a 13-office international firm on three continents. I get to Texas from time to time. A Houston friend offered to introduce me to Haynes. I may take him up on that. I could see pitching Haynes on a couple of subjects. Although I still love what I'm doing, I would leave my own firm for 18 months, suddenly inform my to-die-for gorgeous and brilliant LA girlfriend I chased for months that I "need some space" and sell my Mom in Cincinnati to Chechens if I could: (a) open up Haynes and Boone's London office or (b) write the definitive authorized biography of one Richard Racehorse Haynes. Hey. Anyone listening?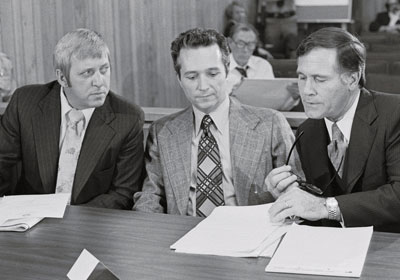 Posted by JD Hull. Permalink | Comments (0)
January 13, 2017
Because at those shops and eateries, they are doing something very right. They have either (1) products or food that are excellent or (2) an atmosphere or level of customer/client engagement that is genuine and makes people want to be there over and over again. Sometimes, if rarely, those places have both great products or services and great customer attention. So check for local retail players with lines out the front door. And when you find these places, no matter what business you are in, tell your employees to check out these places and report back to you about what they are seeing. This is not a new idea. It's a common sense and very pedestrian idea. But you can apply local retail successes to any professional services business. But it takes work. A bit of imagination. And all your partners and employees have to be on board. Every single co-worker.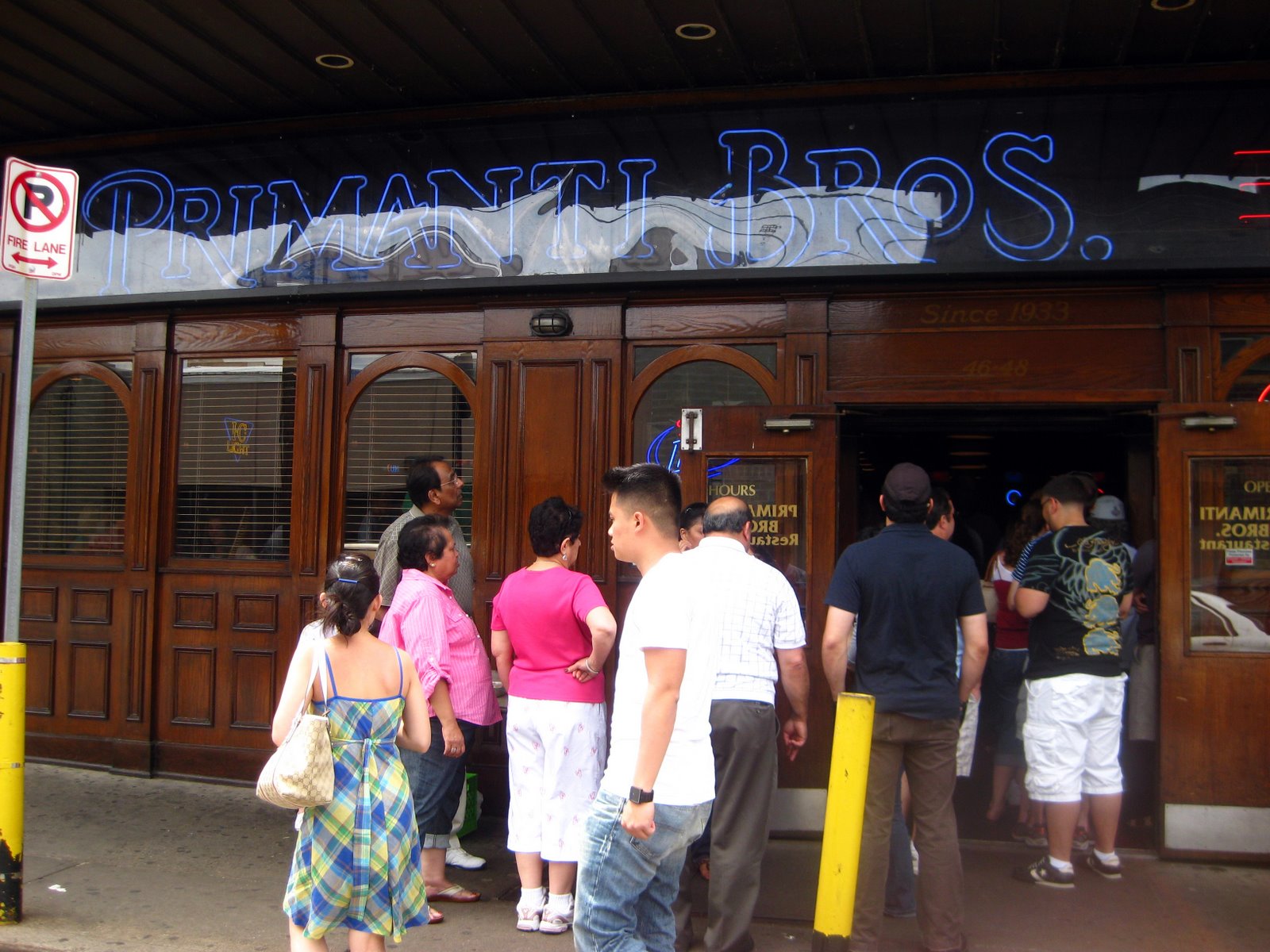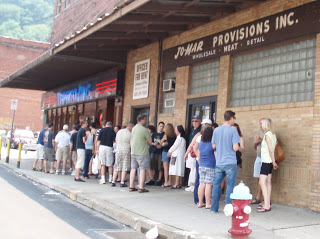 Primanti Brothers in Pittsburgh's Strip District
Posted by JD Hull. Permalink | Comments (0)
January 12, 2017
See this one at Forbes today: 10 Characteristics To Look For In Your Next Client.
Posted by JD Hull. Permalink | Comments (0)
"No passion in the world is equal to the passion to alter someone else's draft." --H.G. Wells (1866-1946)

"I have performed the necessary butchery. Here is the bleeding corpse." --Henry James (1843-1916)after a request by the Times Literary Supplement to cut 3 lines from a 5,000 word article.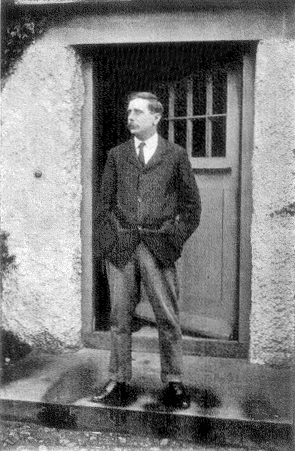 Herbert George Wells, 1908
Posted by Holden Oliver (Kitzbühel Desk). Permalink | Comments (1)
January 11, 2017
We no longer require humor in poets. We demand salvation. Of that commodity, Wordsworth still supplies the purest sort.

--Mark Van Doren, 1950, commenting on the subtle graduation of William Wordsworth (1770-1850) from his role as "nature poet" to one of philosopher who offered hope and reassurance to troubled Europe.
All his life, Wordsworth preferred the beauty and solitude of the outdoors to London and the most literary cities on the Continent. His poetry was seeing, feeling and emotional, its inspiration springing from northwest England's famous Lake District, where he was born, wrote and spent most of his life. In his younger years especially, the upheavals in France between 1789 and 1799, and his extensive travels through Europe, made Wordsworth sad, cynical and pessimistic about man and society. Writing 100 years after Wordsworth's death, Mark Van Doren (1894-1972), the remarkably influential Columbia English professor, himself a poet who won the Pulitzer Prize in 1940, gave Wordsworth high marks for his power in his later years "to soothe and console an age fallen victim to philosophic despair."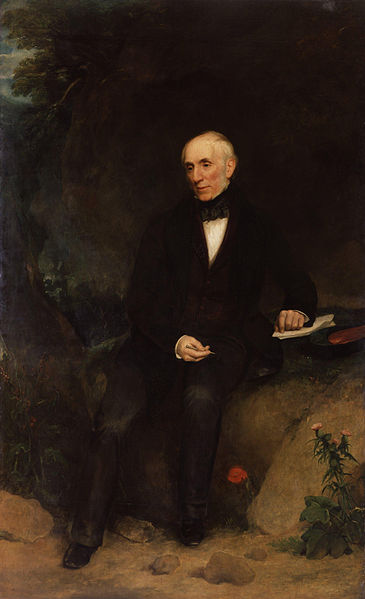 Wordsworth in the Lake District
Posted by JD Hull. Permalink | Comments (0)
January 10, 2017
Clients pay for excellent--not for perfect. Excellent is way harder. Clients 99.5% of the time are not paying you to be perfect. Clients don't want perfect. In the rare instances they do want perfect, they will let you know. So clients want excellent. Be excellent, not perfect. Got it? See, e.g., Rule 10: Be Accurate, Thorough and Timely--But Not Perfect of our repetitive and irritating but life-changing 12 Rules of Client Service.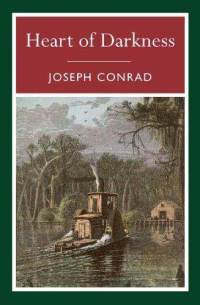 Perfectionism: The horror, the horror.
Posted by JD Hull. Permalink | Comments (0)
Good luck today, sir.
Posted by JD Hull. Permalink | Comments (0)
January 09, 2017
Some of you are familiar with One Night, One Person, the program to help homeless outdoor sleepers on the 30 or so coldest nights a year when hypothermia thresholds are exceeded in certain American and European cities. This is year 3 of One Night, One Person. Cleveland lawyer Peter Friedman and I started it in the winter of 2014-2015. It's really simple. Bear with me a moment.
In short, it's a keep-people-alive initiative for the coldest nights.
As an (a) Eagle Scout, (b) Lifelong Camper and (c) All-Weather Philanderer, I assure you that sleeping in cold or the snow is not all that fun. At times, it's not even a choice. Jack London and Hans Christian Andersen wrote enduring stories about death from hypothermia. Happens above freezing temps, too. So consider more than ever (and right now) One Night, One Person. Instructions below.
You're a Yuppie, professional or other generic dweeb between the ages of 22 and 82. You live in towns like New York City, Philly, Boston, Baltimore, Indianapolis, Cleveland, Wilmington, DC or Chicago. You may live in the suburbs or in a downtown neighborhood of these cities. But if you work during the day in a downtown area of any of them, you and yours will go forth and do this:
1. Pick out and ask a homeless woman or man what articles of warm clothing she or he needs that you already have at home or in storage--thermal gloves, wool scarfs, warm hats and beanies, big sweaters, winter coats, thermal underwear, socks, etc.
2. Ask just one person at a time.
3. Agree on a time to meet (preferably at the same place) later that day or the next day.
4. Find the winter stuff you have at home or in storage.
5. Bring said stuff to the homeless woman or man as agreed.
6. Nine out of ten times, your new friend will be there when you show up.
7. Wait for forecasts of the next super-cold night--and repeat.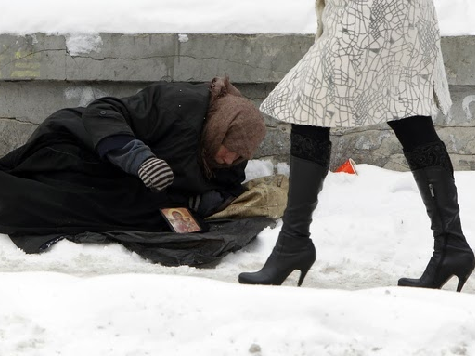 Posted by JD Hull. Permalink | Comments (0)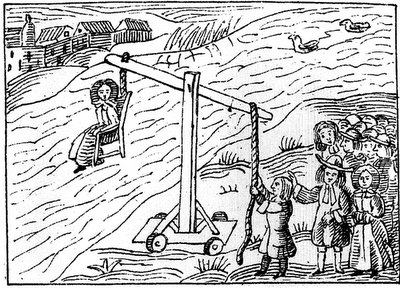 Posted by JD Hull. Permalink | Comments (0)
January 08, 2017
And from comments made in September at ATLS.
1. The Business Sense-Challenged Litigator. Tries business cases. Has zero business sense, biz talent, biz experience, biz understanding or biz chops. GCs often learn too late.
2. The Risk-Averse Weenie. Most of us.
3. The Secretly Embittered Lawyer. Hates lawyering but likes dressing up. Suddenly likes lawyering career after 3 beers with buddies on Friday afternoon. Claims to have read The Bramble Bush. Always mentions he's a lawyer to anyone he meets. Anyone. Everyone. House pets.
4. Litigation Partner Who Has Never Picked a Jury. Settles a lot. Spotted easily at first status conference.
5. The Polymath Transactional Lawyer. Quiet, creative, hardworking, reasonably contentiousness--and actually smart. Regularly embarrassed by the mediocrity, semi-literacy & shallowness of most litigators. Could be a tax lawyer, too; many are surprisingly well-educated, cultivated, accomplished, well-traveled and well-rounded.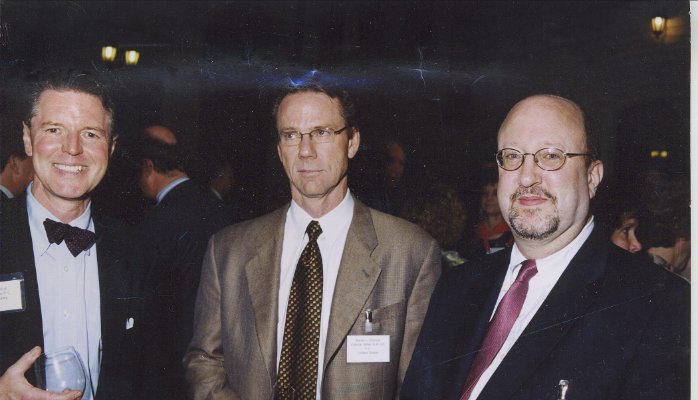 Non-stereotypical American business lawyers, Budapest 2009.
Posted by JD Hull. Permalink | Comments (0)
The world is a book. Those who do not travel read only a page.

--Marcel Proust, 1871–1922, French novelist, critic.

Life's short. Get up. Go somewhere different. Meet someone different.

--What About Clients/Paris? 2007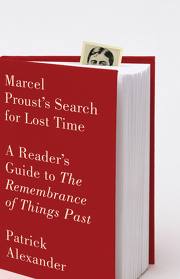 Posted by JD Hull. Permalink | Comments (0)
January 07, 2017
Great characters never go out of date.

When the lights go down and the curtain rises on the magic square of life, Ibsen's men and women will always hold the audience in their spell.

--S. L. Flaxman, January 1959, on dramatist Henrik Ibsen (1828-1906)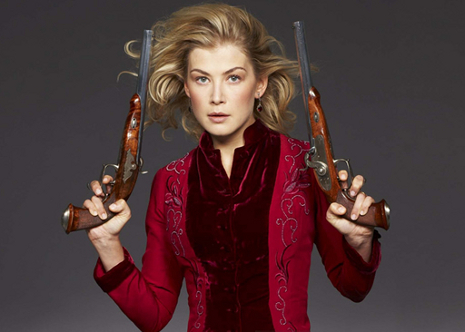 Making Blind Men See: Rosamund Pike in 2010 as Hedda Gabler at London's Richmond Theatre. Photo: John Swannell.

Posted by Holden Oliver (Kitzbühel Desk). Permalink | Comments (0)
January 06, 2017
A wise man's country is the world.

--Aristippus (435-360 BC), as quoted by Diogenes Laertius, Lives of Eminent Philosphers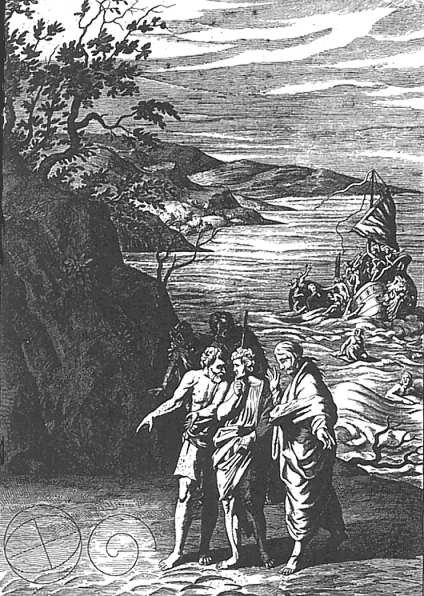 "There is hope. I see traces of men." Aristippus was shipwrecked on the island of Rhodes in the Aegean Sea. He and his fellow survivors did not know where they were or if the island was inhabited. But he sees geometric figures drawn on the sand.
Posted by Holden Oliver (Kitzbühel Desk). Permalink | Comments (0)
Nothing in the Universe is cooler than Muddy Waters live in 1971 singing Manish Boy. Nothing. This is music that GenY and the generations after can't neuter. "I'm a rollin' stone. I'm a man-child. I'm a hoochie coochie man....."
Posted by JD Hull. Permalink | Comments (0)
January 05, 2017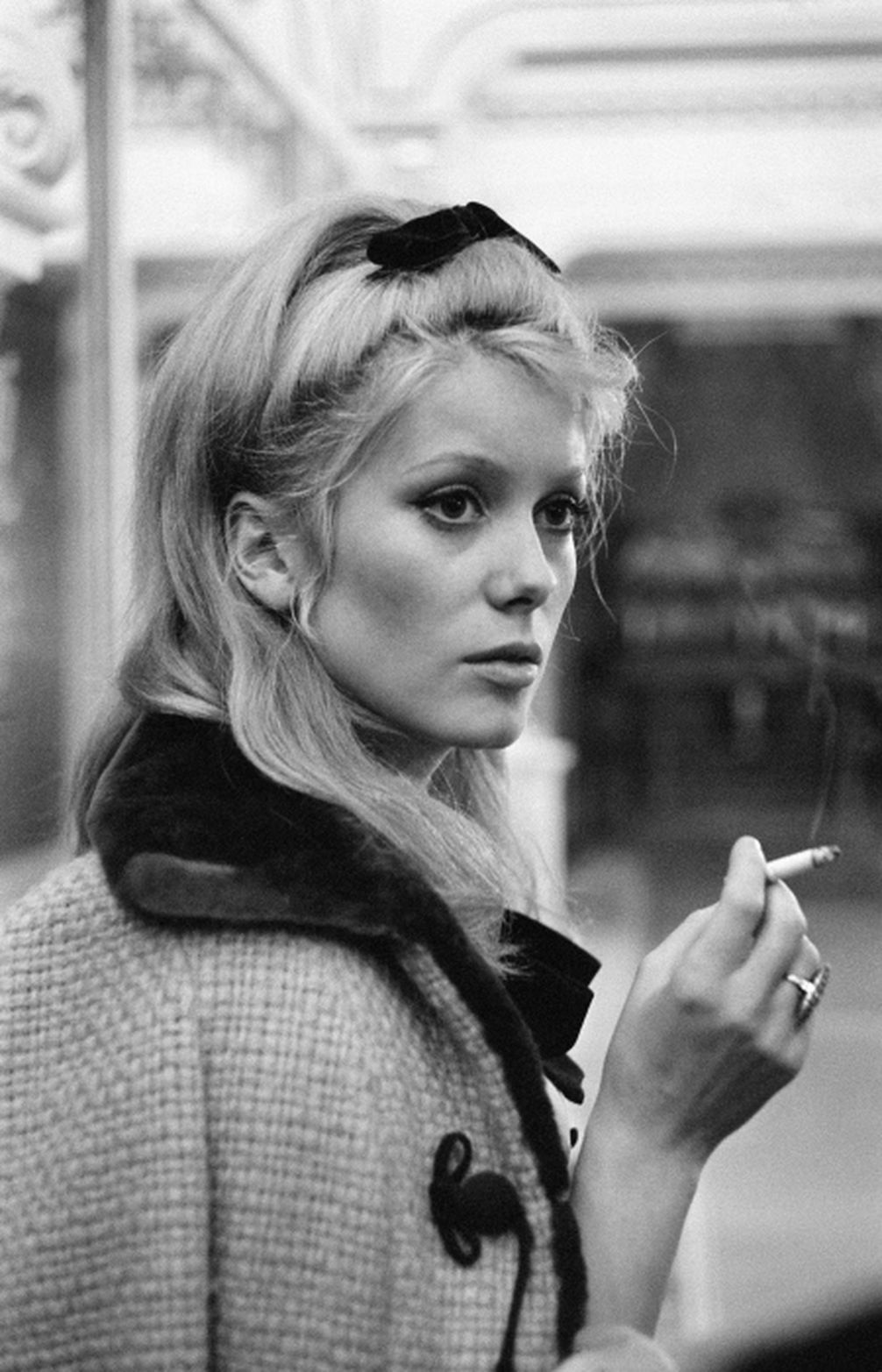 Posted by JD Hull. Permalink | Comments (0)
I'm not a very good writer--but I'm an excellent rewriter.

--James A. Michener, 1907-1997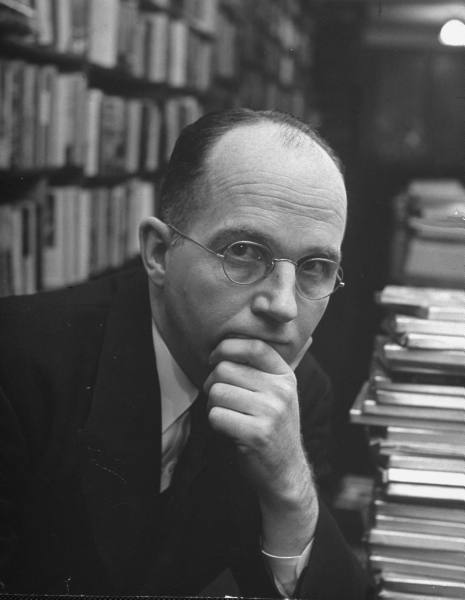 Michener, April 1951, Nina Leen (Life Magazine)
Posted by JD Hull. Permalink | Comments (0)
January 03, 2017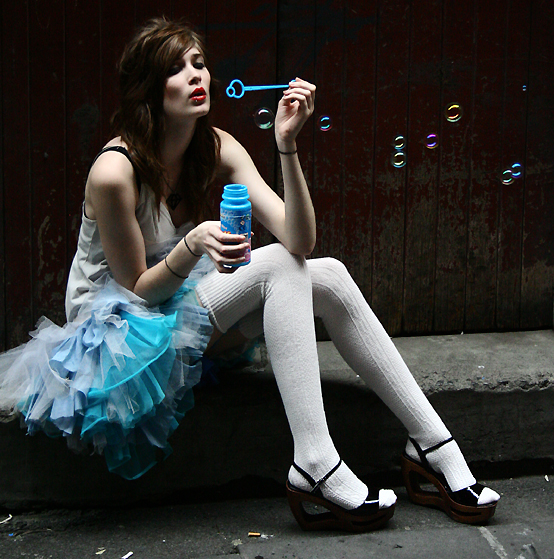 Crystal, blowing off work again--and just when you need her.
Not exciting. Just useful. In October of 1976, Congress passed a barely-noticed housekeeping addition to Title 28, the wide-ranging tome inside the U.S. Code governing federal courts, the Justice Department, jurisdiction, venue, procedure and, ultimately, virtually all types of evidence. 28 U.S.C. Section 1746 is curiously entitled "Unsworn declarations under penalty of per­jury".
It allows a federal court affiant or witness to prepare and execute a "declaration"--in lieu of a conventional affidavit--and do that without appearing before a notary. Under Section 1746, the declaration has the same force and effect of a notarized affidavit. Read the 160 word provision--but in most cases it's simple. At a minimum, the witness at the conclusion of her statement needs to do this:
"I declare (or certify, verify, or state) under penalty of perjury that the foregoing is true and correct. Executed on (date). (Signature)".
A "unsworn" declaration with the oath required by section 1746 can be used almost any time you need an affidavit, e.g., an affidavit supporting (or opposing) a summary judgment motion.
Posted by JD Hull. Permalink | Comments (0)
January 01, 2017
You look like a city. You feel like a religion.

--L. Nyro, 1969

Paramount newsreel cameraman works the Easter Parade, 1948. (Bettmann/CORBIS)
Posted by JD Hull. Permalink | Comments (0)
The most civilized nations of modern Europe issued from the woods of Germany; in the rude institutions of those Barbarians we [received] the original principles of our present laws and manners.

--Edward Gibbon, The Decline and Fall of the Roman Empire, Chapter IX (1782)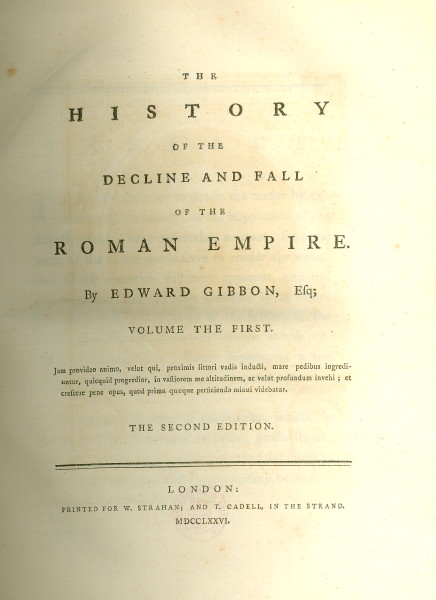 Posted by JD Hull. Permalink | Comments (0)
December 30, 2016
Neither the tiny rural village of Lindsey nor the surrounding countryside has changed much since 1634, when one side of my family left there for Massachusetts and, in time, a new "Groton", named after another small village near Lindsey. Nearly 380 years later, Lindsey is pastoral, green, mainly un-peopled and fairly remote. No visible 21st century commerce. Some farming. No tourists.
St Peter, a rough Anglican church, at one time Catholic, the one my ancestors attended, built in the 1300s, and even older church ruin, St James (1200s), are the only man-made constants. Still a "parish", Lindsey is on the B1115 Hadleigh-to-Bury road.
This is part of East Anglia--coveted, held and loved for so long by the Danes. The region's been victor and victim over and over again. Mainstream tribes from all over Europe battled here for centuries. It is storied. It is still beautiful. Nothing compares to it.
And it is a key "feeder" region in the English migration to America. From 1625 to 1640, Charles I had tried to rule England without calling the Puritan-dominated Parliament. Puritan dissenters, lots of them, lived in the area around Lindsey, and
from here hundreds of families fled across the Atlantic to the new world. The Winthrops, of tiny Groton, would become founders of the State of Massachusetts. But most of the settlers were poor, working families, and they would devote themselves to quiet, prayerful unpersecuted lives, and of work hard to build new communities. Of course, they would never see Suffolk or the valley of the gentle Brett again.

--Simon Knott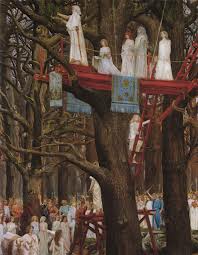 Posted by JD Hull. Permalink | Comments (0)
December 29, 2016
This is slavery: not to speak one's thought.

Euripides, stand-up Greek (480-406 B.C.)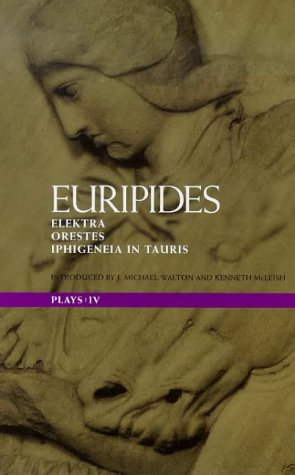 Posted by JD Hull. Permalink | Comments (0)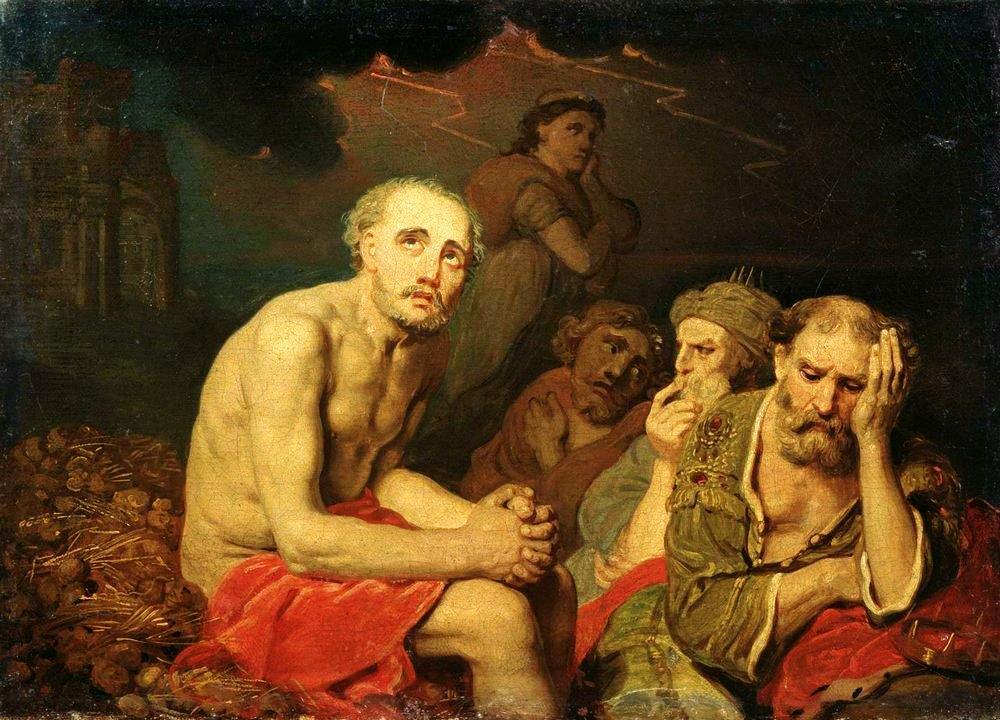 "Job and His Friends" by Vladimir Borovikovsky, 1810s. We're not conventionally religious but we do admire Job. Some days lawyering you will just have to suck it up. You suffer.
There are bad days. A parent is sick. A child gets stitches. You are coming down with the flu. You learn your girlfriend is cheating on you. In fact both of your girlfriends are cheating on you (and not even with each other).
Rule 10: Be Accurate, Thorough and Timely--But Not Perfect. Practicing law is getting it right, saying it right and winning--all with a gun to your head. Being "accurate, thorough and timely" are qualities most of us had in the 6th grade, right? Back when everyone told us we were geniuses and destined for great things?
Well, school's out--now it's about real rights, real duties, real money and personal freedom. That's a weight, and it should be.
Suddenly facts are everything--and the actual law less important than you ever imagined. In time you learn to research, think and put things together better and faster. You develop instincts.
You learn there is really no boilerplate and no "cookie-cutter" work. You learn there are no "right answers"--but several approaches and solutions to any problem. You are being asked to pick one. But at first, and maybe for a few years, being accurate, thorough and on time is not easy to do.
"I Have Clients?!" One day, you start to visualize your clients as real companies and real people with real problems. These are your clients--not your parents or professors--and they are all different. You "feel their pain", and it's now yours, too.
Mistakes. If you work with the right mentors and senior people, they will allow you to make mistakes. You need freedom to make mistakes. You'll be reminded, however, not to let those mistakes out of the office. It's a balancing act, a hard one.
Really bad days lately? So sorry. But your problem, Justin. You are expected to be "professional"--no, that is not about being polite and courtly with other lawyers--and put clients first on your worst damn day. And it's going to happen.
Posted by JD Hull. Permalink | Comments (1)
December 28, 2016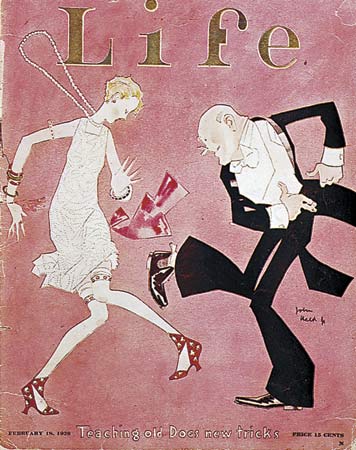 The Dialect. First, what about the accent you hear there? That regal way of speech? You're in South Carolina, of course--but the speech you hear is barely "Southern". Most likely, experts say, it's a blend: of Gullah spoken by African Americans, and of English spoken by Europeans, over 300 years ago. Linguists love it, and you still hear it in the streets, especially "South of Broad".
The Dance. It was popularized by a song and its accompanying footwork, "The Charleston," by James P. Johnson in the Broadway musical "Runnin' Wild" in 1923. Like the unique Charleston dialect, the Dance goes way back, too. It's been traced to descendants of slaves who lived on islands off the coast of Charleston and in the city itself. Thought to have been first performed locally around 1903.
Posted by JD Hull. Permalink | Comments (0)
You've a talent for Winging It? Great. Congratulations. We will alert the media. Use that gift when you must. But please don't make it a procedure. Prepare.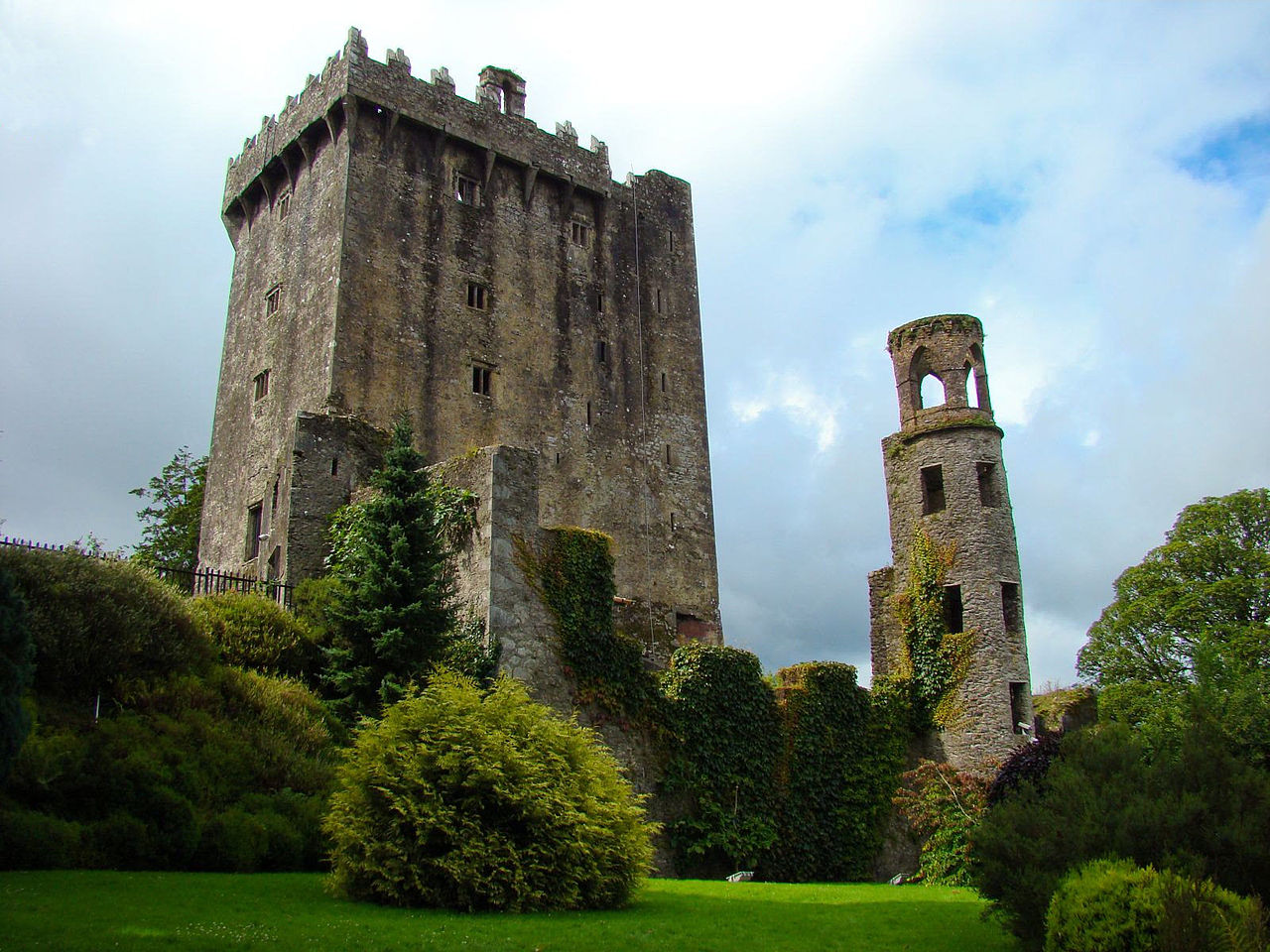 Blarney Castle, Cork, Ireland
Posted by JD Hull. Permalink | Comments (0)
December 27, 2016
The comparisons between Rome and the U.S. are exciting and instructive. --What About Clients?

When in Rome, do as many Romans as you possibly can. --Hugh Grant
Rome. I don't like working here--charitably put, work-life balance is totally out of balance in some regions of Italy--but I love being in Rome. You can walk in this city. You can frolic in it. You can play all day long in and around the The Forum and Palatine Hill, where antiquities are still being found. There's a guy with a shop at the Piazza Navona--2000 years ago the Piazza was a Roman circus (i.e., track) you can still see if you try--who sells me these unique old prints, beautifully framed, that I bought for my father in Cincinnati. I go to that shop on every trip. The Tiber River is still gorgeous and, like the Seine in Paris, steeped in history, and a bit melancholy and mysterious. Lots happened here--maybe too much--and it's as if the river can remember it all.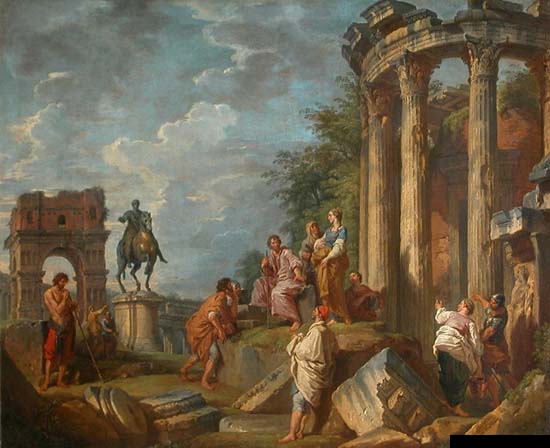 Pannini (1743): Ruins, Chiostre, Statue of Marc-Aurèle
In the West, our strongest ideas and institutions, including what became English law, were conceived or preserved by Rome. The increasingly-made comparisons between Rome and the U.S.--no, they are certainly not new--are still exciting and instructive. The Romans were competent if grandiose empire builders who borrowed their best ideas and forms from a previously dominant Greece, while America's cultural debt is chiefly to western Europe. Like Rome, America tended to overextend itself in all spheres. Like Rome, America was globally aggressive. (Other peoples resented it.) You get the idea.
But you can't see, experience and "do" Rome on one trip--same thing with New York, London or Paris--and you shouldn't try. Our advice: do several trips, and "live in it" each and every visit, taking small bites. And spend your trip with anyone but those from the same nation and culture as your own. If you go there with Americans, break out of that bubble. Politely say goodbye--and disappear into the streets on your own.
[Original post: September 15, 2013]
Posted by JD Hull. Permalink | Comments (0)
December 26, 2016
The difference between a job and a career is the difference between forty and sixty hours a week.
Robert Frost (1874-1963) spent his life as a poet, student, teacher, newspaper reporter, farmer, factory worker, father, husband and accomplished Yankee. He was awarded the Pulitzer Prize four times.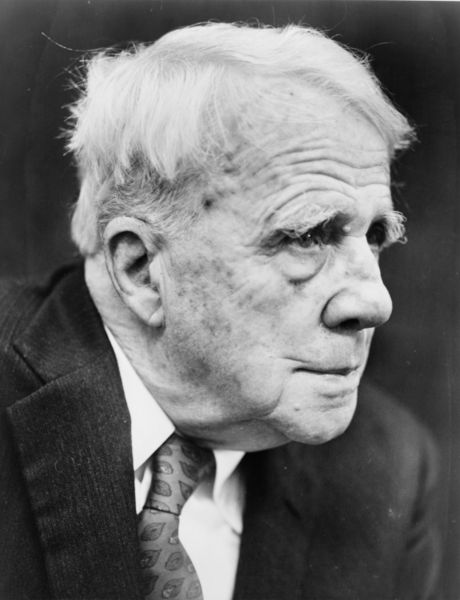 (New York World-Telegram & Sun)
Posted by JD Hull. Permalink | Comments (0)
December 25, 2016
Since 1866, Speakers' Corner in London's Hyde Park (northeast corner near Marble Arch) has been important in Britain's demonstrations, protests and debate. In 1872, the area was specifically set aside for those purposes. Here are among the best and most eccentric daily shows in London. Marx, Lenin and Orwell all spoke at Speakers'Corner there on Sundays, the traditional speaking day. For the dark history of this area of Hyde Park as the execution place know as Tyburn Gallows for nearly six centuries--everyone condemned to die could make a final speech--see the website of the Royal Parks. Below: uncredited photo from a Sunday in 1930s.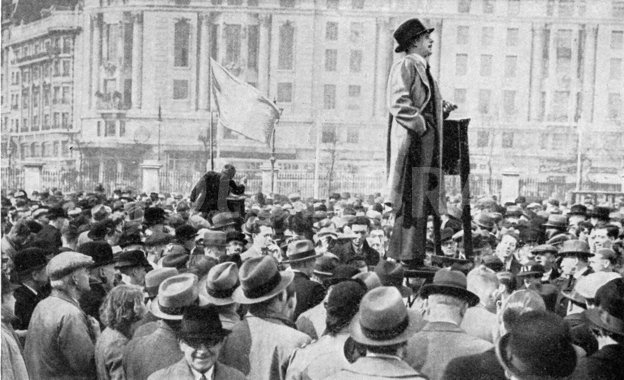 Posted by JD Hull. Permalink | Comments (0)
December 23, 2016
Watch your client both in and out of the legal areas you usually work in. Stretch yourself a bit. Pretend you're curious. Keep watching. Devise a simple system to keep abreast. Your new intern Bambi would love to help.
Rule 7 is this blog's second most popular (and second most ripped off) client service "guideline" in our annoying but awesome and increasingly popular 12 Rules of Client Service. We like this one, too. In its entirety, here is the original (sans links) January 24, 2006 post:
Rule Seven: Know the Client.

The "12 Rules of Client Service" I have been posting one-by-one starting on November 19 appear in a booklet Julie McGuire and I prepared internally 5 years ago for associates and non-lawyer staff. We just call it Hull McGuire Practice Guide* (*or how to become a productive associate or paralegal). In the Guide, we call the same rules "Blackletter Rules for Practicing Law".

The idea is that each of the twelve overall practice rules harks back to the idea that the client comes first. Clients, clients, clients. For us, that is practicing law. Except for some rewording, the 2 sets of rules are substantially the same. The first six rules are reproduced here.

Several lawyer-bloggers I respect have posted--and in some very eloquent and interesting ways--on the idea of Rule 7, really knowing the client and its culture. I think they say it all. See Tom Kane, Patrick Lamb, Tom Collins and Arnie Herz. Some of the discussion lately was triggered by the nerve jangling report of complaints of some GCs at a Fulton County, Georgia CLE conference in early December 2005. I've chimed in on that, too--here and here.

The client, it seems, actually wants you to know him, her or it. Take time out to learn the stock price, industry, day-to-day culture, players and overall goals of your client. Visit their offices and plants. Do it free of charge. I think associates in particular need to develop the habit of finding out about and keeping up with clients and their trials and tribulations in and out of the areas you are working in. Learn about your client--and keep learning about it. Devise a system to keep abreast.




Satisfied In-House Counsel.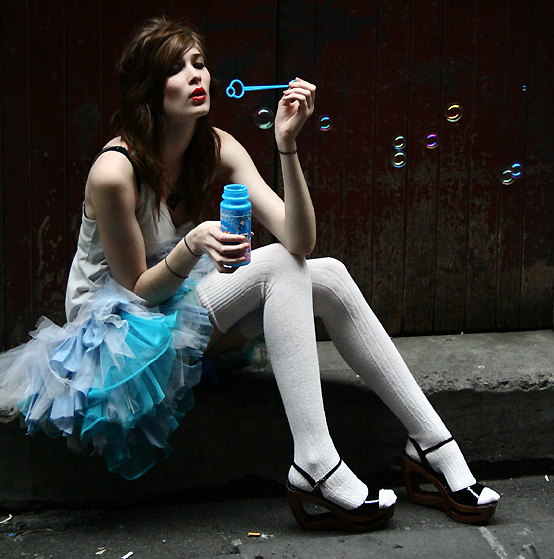 Bambi the Intern.
Posted by JD Hull. Permalink | Comments (0)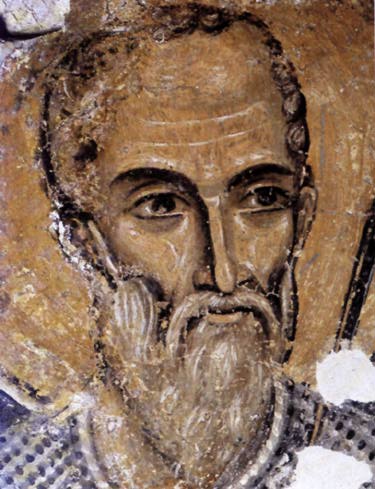 Happy Holidays from What About Paris? Our best wishes for you and yours--and for whatever celebrations or rites you find time for this week. A word about the real Santa, however, is in order, and we are happy to report that the real Santa is not a misty pagan or Druid hangover, as is so often the case with Christmas lore. He is based on a real and really admirable guy. The Bishop of Myra--or Santa Claus to most of the world--lived around 270-345 AD in what is now the Lycian region of Turkey. Both of Nicholas's parents died during an outbreak of the plague, leaving him a great sum of money. This Byzantine trust-fund baby entered the clergy, and became popular for his kindness, generosity, willingness to take on Rome on behalf of Myra, the town he served, and many instances of anonymous and secret gift-giving that his fortune made possible. After he died, the area around Myra became a major pilgrimage center dotted with new churches, including a church named after Nicholas, which is still popular with visitors to this region of Turkey. Anonymous giving, by the way, is the best kind. I like to believe that the life of St. Nicholas was a major inspiration for Magnificent Obsession, the acclaimed 1929 novel by Lloyd C. Douglas, which twice was made into a movie. One theme of Douglas's book is the importance of giving, and other acts of kindness, without wanting or expecting any type of private or public recognition.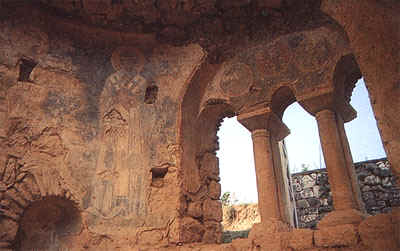 Fresco of St. Nicholas in the Church of St. Nicholas in Demre, Turkey
Posted by JD Hull. Permalink | Comments (0)