October 19, 2018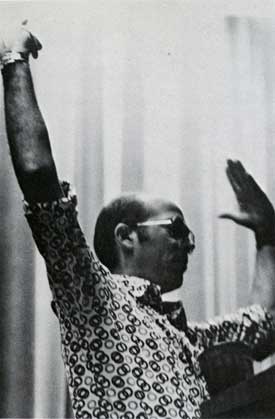 Editor's Note: The following is a verbatim reproduction of an article appearing in The Chronicle, Duke University's student daily on October 23, 1974. Page Auditorium is on Duke's West campus.
Thompson, Audience Clash in Page Chaos
By Dan Hull
"Is there any coherence in this thing? I feel like I'm in a fucking slaughterhouse in Chicago early in the morning."
DURHAM, N.C.--In a pathetic attempt to slide something coherent through his staccato mumble, Gonzo journalist Dr. Hunter S. Thompson was met last night at Page Auditorium with a bevy of jeers, curses, and a request by the Duke University Union to leave the stage.
According to Union spokespersons, it was expected that the slightly inebriated Thompson would drive away the audience if his talk turned out particularly monotonous.
Frustrated by the dialogue between the disjointed speaker and the belligerent audience, some did leave while others, many of whom were as well-oiled as Thompson, remained until the journalist was escorted off the stage.
Beer cans and joints
Beer cans and an occasional joint passed among the rows of the auditorium as Thompson, forty minutes late and looking more like a lanky tourist than a radical journalist, poked across the stage to the podium.
Slouching there, Thompson began: "I have no speech, nothing to say. I feel like a piece of meat," referring to his marketing by his lecture agency.
Having tossed aside the index cards on which were written questions from the audience, Thompson received few serious oral questions from the audience.
"What I'd really like to be in is an argument" he said.
When a baby cried Thompson mumbled, "That's the most coherent fucking thing I've heard all night."
In most cases, serious questions, and Thompson's responses to them were inaudible or incoherent.
Visibly put off by the belligerent Duke audience whom he repeatedly referred to as "beer hippies," Thompson was most relaxed and clear when talking about Richard Nixon.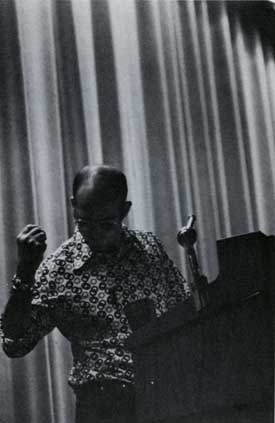 Photos: The Chronicle.
Posted by JD Hull. Permalink | Comments (0)
Trials are always about people.
Even high-stakes business v. business cases before federal trial courts or arbitrations panels abroad will lead your staff to an American Legion hall, a local official, a fire chief, or a beat reporter for a small newspaper.
Before you schedule a deposition, do some informal investigation. Next time a new case begins, resist rushing into written discovery and depositions. Step back from the discovery routine--you'll get into that bubble soon enough--and learn a few things on your own.
This is not a new idea. Over 20 years ago, James McElhaney, a gifted lawyer, writer and teacher of trial tactics, and the ABA Litigation Section, first published McElhaney's Trial Notebook, now in its fourth edition. Discovery, McElhaney noted, is a good way to learn what a witness will say, or to bind a party or witness to a particular version of the facts. But, he continued, it is also "a very inefficient way to get information."
Let us add to that:
Most of the formal discovery you see is worse than inefficient. It is often unimaginative, cookie-cutter, straight-up lazy, wasteful, client-unfriendly and a hopelessly dumb-ass way to learn much of the background information, and many of the facts, that will frame and flesh out your case. This is especially true of depositions, and (for that matter) any other live sworn testimony. If you really don't have to "wing it", don't.
So, hey, think a bit on your own. Prepare--but do that differently.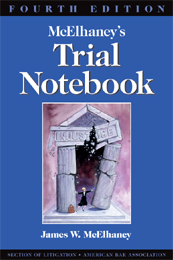 Posted by JD Hull. Permalink | Comments (0)
October 18, 2018
When the going gets Weird, the Weird turn Pro.
—HST, 1937-2005
Posted by JD Hull. Permalink | Comments (0)
October 15, 2018
How about this?
1. No one deserves to be believed.
2. America cherishes evidence, reason & due process.
3. Let's not use bare allegations to destroy high-achieving people we don't like.
Posted by JD Hull. Permalink | Comments (0)
October 14, 2018
Let us be grateful to people who make us happy; they are the charming gardeners who make our souls blossom.

-- Marcel Proust, 1871–1922, French novelist and critic.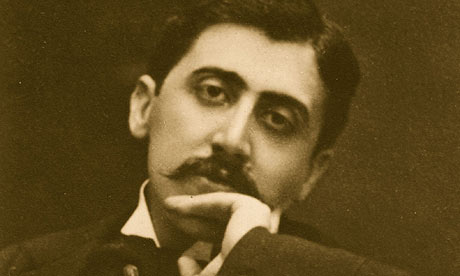 Posted by JD Hull. Permalink | Comments (0)
October 13, 2018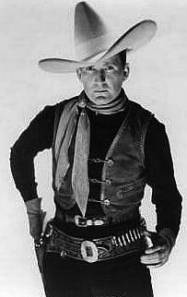 Everyone in your shop has to buy into CS like a cult, like a religion--like an angry sermon that lifted them out of their pews at The Church of the Final Thunder. If employees will not, or cannot, get rid of those stiffs first. And do feel good about firing them.
Real client service--i.e., know-how consistently delivered as an experience the customer likes and wants more of--is by now a global cliché. Hey, you must say you are "into" it--but do you even know what it is? It sounds easy, and intuitive to the speaker and listener.
"Client and customer service...how hard could that be?"
Very. Making a client be safe and feel safe at the same time is as hard an order to fill as we can imagine. Whether you're a lawyer, accountant, hooker, fishing guide, house painter, drug dealer, or mom-and-pop corner store owner, superior work alone won't keep a good client or customer coming back.
Clients want something more. You have to figure out what that is.
And then everyone in your shop--yes, everyone--has to buy into CS like a cult, like a religion, like an angry sermon that took them out of their pews at The Church of the Final Thunder.
"Yes, yes, got that covered." One problem is self-deception: (1) most service providers think they know what CS is, but they don't; and (2) if they really do know, they don't know how to discipline their organizations to make CS stick.
(WAC?, by the way, does know what and how; the reason we give away our "secrets" is that we are confident that virtually none of you will ever be able to get and deliver client service. Yes, we are making fun of all you. All you "smart" people--embittered that you are not rich or powerful enough--who don't get other humans. You folks are hopelessly "get-the-net" delusional about CS. No intuition, no guts, no gospel--and no discipline.)
"All hat, no cattle." The second and more immediate problem is deceiving clients themselves. At a minimum, even if you don't have a clue what CS really is, do you say you provide it when you don't? Is CS a little joke at your shop? A ruse, maybe? Something for the website? For that first pitch? Well, there are voices in the wilderness besides ours on that one. And one of our favorites is Tom Kane at The Legal Marketing Blog. See again his post from June 2008, "Don't Let Client Service Be Merely Lip Service" and the related links.
Posted by JD Hull. Permalink | Comments (0)
October 12, 2018
1. Represent only clients you 'like'.
2. The client is the main event.
3. Make sure everyone in your firm knows the client is the main event.
4. Deliver legal work that changes the way clients think about lawyers.
5. Over-communicate: bombard, copy and confirm.
6. When you work, you are marketing.
7. Know the client.
8. Think like the client--help control costs.
9. Be there for clients--24/7.
10. Be accurate, thorough and timely--but not perfect.
11. Treat each co-worker like he or she is your best client.
12. Have fun.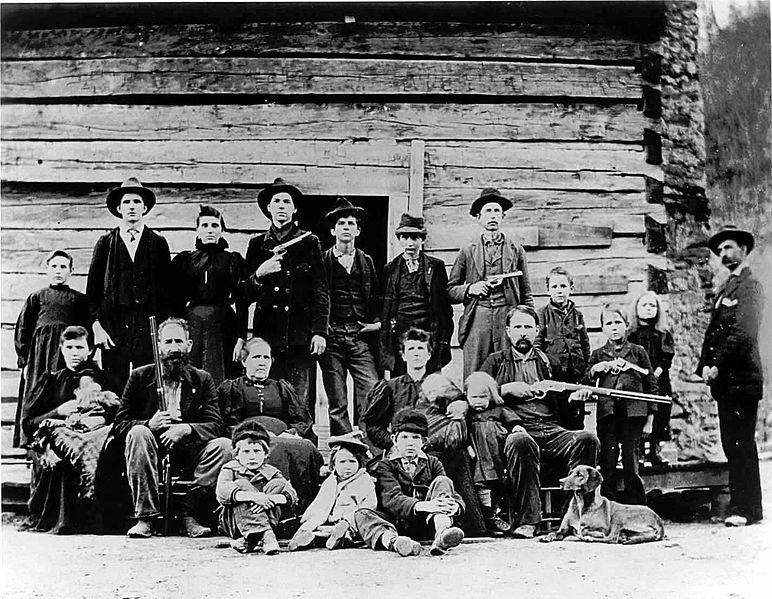 Copyright 2005-2014 J. Daniel Hull.
Posted by JD Hull. Permalink | Comments (0)
October 11, 2018
Some of you are familiar with One Night, One Person, the program to help homeless outdoor sleepers on the 30 or so coldest nights a year when hypothermia thresholds are exceeded in certain American and European cities. This is year 5 of One Night, One Person. Cleveland lawyer Peter Friedman and I started it in the winter of 2014-2015.
In short, it's a keep-people-alive initiative for the coldest nights. As an (a) Eagle Scout, (b) Lifelong Camper and (c) All-Weather Philanderer, I assure you that sleeping in cold or the snow is not all that fun. At times, it's not even a choice. Jack London and Hans Christian Andersen wrote enduring stories about death from hypothermia. Happens above freezing temps, too. So consider more than ever (and right now) One Night, One Person.
The Instructions:
You're a Yuppie, professional or other generic dweeb between the ages of 22 and 82. You live in towns like New York City, Philly, Boston, Baltimore, Indianapolis, Cleveland, Wilmington, DC or Chicago. You may live in the suburbs or in a downtown neighborhood of these cities. But if you work during the day in a downtown area of any of them, you and yours will go forth and do this:
1. Pick out and ask a homeless woman or man what articles of warm clothing she or he needs that you already have at home or in storage--thermal gloves, wool scarfs, warm hats and beanies, big sweaters, winter coats, thermal underwear, socks, etc.
2. Ask just one person at a time.
3. Agree on a time to meet (preferably at the same place) later that day or the next day.
4. Find the winter stuff you have at home or in storage.
5. Bring said stuff to the homeless woman or man as agreed.
6. Nine out of ten times, your new friend will be there when you show up.
7. Wait for forecasts of the next super-cold night--and repeat.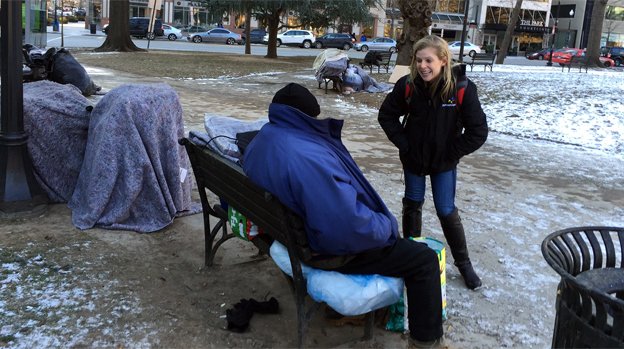 Posted by JD Hull. Permalink | Comments (0)
Too early for "deplorables" to get cocky, Detroit Mensa Girlfriend, but fancy coastal progressives, colleges & profs are now alienating lots of Common Sense Yanks. Trump apparently has exploded leftist heads. They can't think straight anymore. And it shows.
@RonColeman
@jkrwld
Posted by JD Hull. Permalink | Comments (0)
October 09, 2018
Without invention nothing is well spaced,
unless the mind change, unless
the stars are new measured, according
to their relative positions, the
line will not change, the necessity
will not matriculate: unless there is
a new mind there cannot be a new
line, the old will go on
repeating itself with recurring
deadliness.
William Carlos Williams in Paterson, Book 2 ("Sunday in the Park")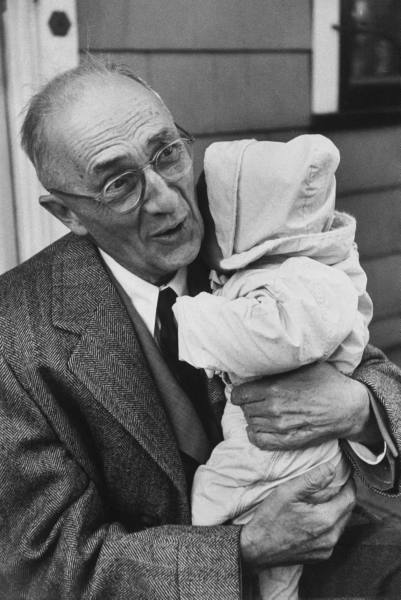 Posted by JD Hull. Permalink | Comments (0)
October 07, 2018
The new feminism and #MeToo makes it too easy for mediocre people to destroy great ones. That must stop.
Posted by JD Hull. Permalink | Comments (0)
October 05, 2018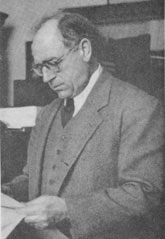 Karl Nickerson Llewellyn
You expect me to tell you that you should be earnest about your work, and get your back into it for dear old Siwash, and that he who lets work slide will stumble by the way.
The above of course is from the opening chapter of the The Bramble Bush: On Our Law and Its Study (1931), which sprung from a series of introductory lectures Karl Llewellyn (1893–1962) gave to first-year law students during the 1929-30 academic year, when he was appointed the first Betts Professor of Jurisprudence at Columbia. The book's title is from a poem "The Bramble Bush" by Robert Penn Warren, excerpted here:
There was a man in our town
and he was wondrous wise:
he jumped into a bramble bush
and scratched out both his eyes--

and when he found that he was blind,
with all his might and maine,
He jumped into another one,
and scratched them in again.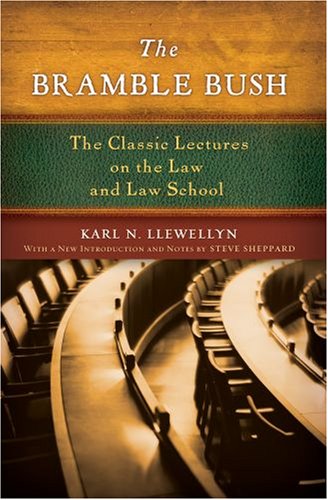 Posted by JD Hull. Permalink | Comments (0)
If you work for a peer firm, you will encounter me or someone very much like me. [Y]ou cannot avoid the essence of my character if you aspire to succeed... I or some form of my embodiment will exist to make your existence as uncomfortable and unpleasant as it can be. Welcome to the legal profession you self-entitled nimrods have created.

--Partner Emeritus, commenting at Above The Law, 2009
To the dismay of many, Partner Emeritus, the urbane, well-heeled lawyer, writer, satirist, culture critic, enemy of the militantly mediocre and hands-down Dean Swift of Above the Law's wise if wonderfully deranged Commentariat, has caught this blog's attention. With humility and honor, we today announce that "Best of Partner Emeritus" will be a feature and its own category here at What About Clients/Paris? Probably forever.
Among other subjects, we will spotlight PE's views on dogs, lawyers, brothels, sexual techniques and remedial programs for broken GenY JDs with Tourettes, Sydenham's chorea and/or lifelong spine problems.
We begin simply. We love a short but busy comment PE just made about his dog Simeon and his love for dogs--which for our money are about the best thing on this fourth-rate planet anyway. It follows from yesterday's ATL piece, Prosecutor's Pooch Spawns Epic Email Bitchfest by ATL's founder, ageless boy wonder and polymath David Lat:
Everyone here on ATL knows I am a dog lover. In the early '90s, a German colleague suggested that I own a dog so I can understand how to be patient with associates. I purchased my first Afghan hound, the late Algernon, in 1995 and I trained him to be a show dog champion. Algernon then sired my current canine companion, Simeon, who was a favorite to win the 2008 Westminster Dog Show before someone sabotaged his chances by slipping contaminated food in his kennel the night before the competition commenced.

This all being said, the AUSA who complains about doing his job on the weekend is in the wrong here. The workplace is not his home and he simply cannot act as if he were home (e.g., take off his mustard stained chinos and walk around in his underwear, etc.). Moreover, what if the dog bites a co-worker? Can the co-worker file a workman's compensation claim or does the lout who brought his dog to the office have separate liability insurance for the dog? As much as I detest government bureaucrats, I have to side with the dragon lady office manager in this dogfight.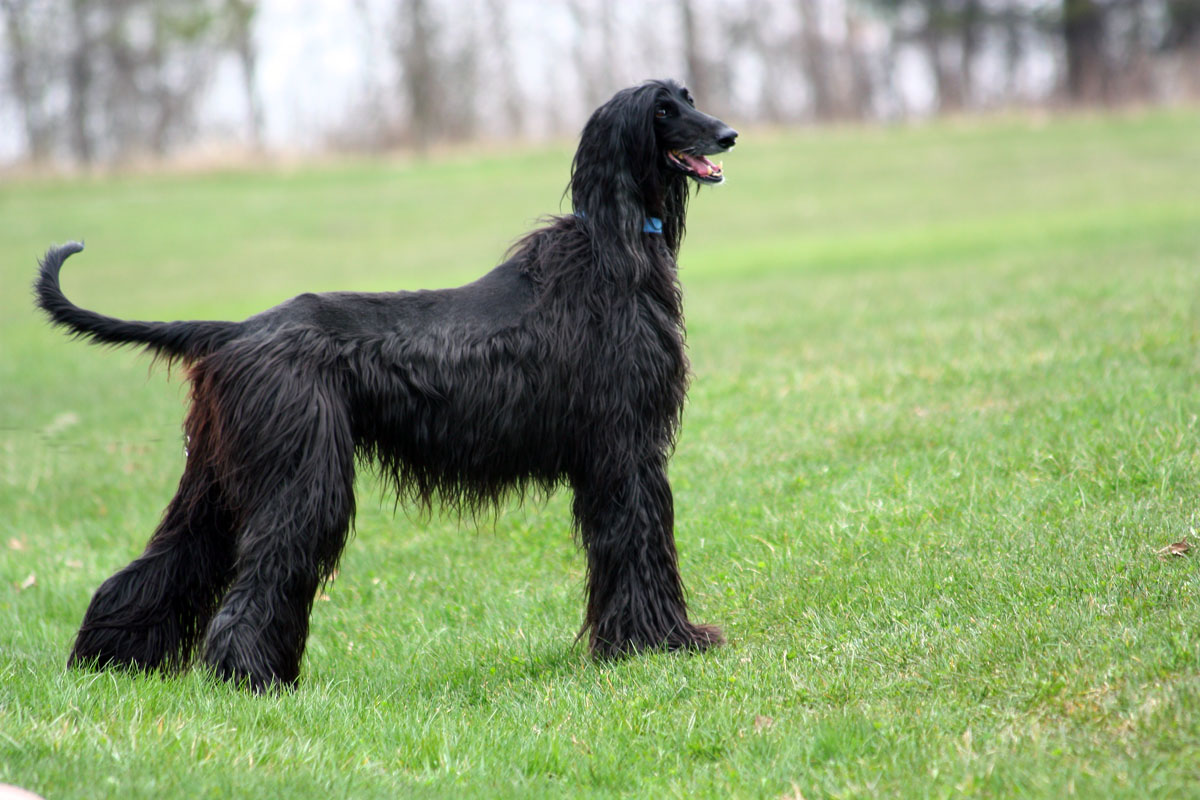 Simeon cruising London's Hyde Park?
The Best of Partner Emeritus: Introduction/No. 1
Posted by JD Hull. Permalink | Comments (1)
Prescient. Accurate. Inspiring. Irritating. Even upsetting. But they are not about you. Born right here in 2006, and part of Hull McGuire cosmos since the 1990s, the 12 Rules of Client Service try to align client and lawyer interests, and do a good job of that. They require discipline, persistence, attitude and a mind-set of enforcement. And big ones, frankly. Have a nice day.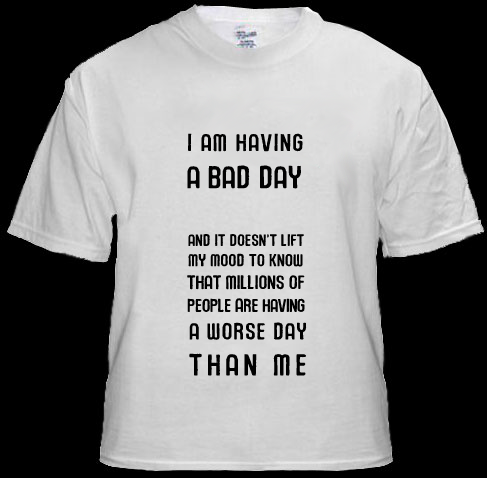 Posted by JD Hull. Permalink | Comments (0)
October 04, 2018
Cuff links, stick pin. When I step out I'm gonna do you in.

--Gibbons, Hill and Beard

Raoul Duke (1937-2005)
Posted by Holden Oliver (Kitzbühel Desk). Permalink | Comments (0)
October 03, 2018
O famous Kent
What country hath this isle that can compare with thee?

--Michael Drayton (1563-1631), in Polyolbion
I've been here several times and will return as many times as I can. London lawyer friends live here in this village and civil parish of the City of Canterbury district of Kent, England: a sane and civilized rural way station on the path from Cardiff or London to Paris. Barham is above all ancient, pastoral and undisturbed. Population 1200. It was spelled Bioraham in 799, after Beora, a Saxon chief. The Anglican village church dates to the 1100s and was likely built over a Saxon church which existed at least by 809. Barham is not far from Canterbury--and local legend has it that one of knights who killed Thomas Becket had an estate here.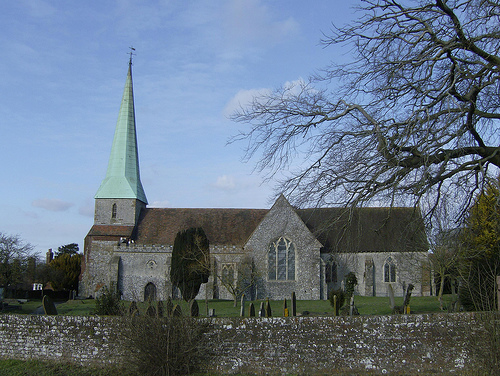 Posted by JD Hull. Permalink | Comments (0)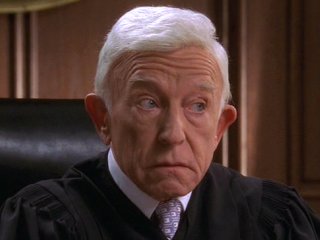 You hosin' us, Mr. Hull?
Rule 27 of the U.S. Federal Rules of Civil Procedure is "Depositions to Perpetuate Testimony". It's not invoked that often. Subdivision (a) covers "Before an Action Is Filed":
(1) Petition. A person who wants to perpetuate testimony about any matter cognizable in a United States court may file a verified petition in the district court for the district where any expected adverse party resides. The petition must ask for an order authorizing the petitioner to depose the named persons in order to perpetuate their testimony. The petition must be titled in the petitioner's name and must show:

(A) that the petitioner expects to be a party to an action cognizable in a United States court but cannot presently bring it or cause it to be brought;

(B) the subject matter of the expected action and the petitioner's interest;

(C) the facts that the petitioner wants to establish by the proposed testimony and the reasons to perpetuate it;

(D) the names or a description of the persons whom the petitioner expects to be adverse parties and their addresses, so far as known; and

(E) the name, address, and expected substance of the testimony of each deponent.

(2) Notice and Service. At least 21 days before the hearing date, the petitioner must serve each expected adverse party with a copy of the petition and a notice stating the time and place of the hearing. The notice may be served either inside or outside the district or state in the manner provided in Rule 4. If that service cannot be made with reasonable diligence on an expected adverse party, the court may order service by publication or otherwise. The court must appoint an attorney to represent persons not served in the manner provided in Rule 4 and to cross-examine the deponent if an unserved person is not otherwise represented. If any expected adverse party is a minor or is incompetent, Rule 17(c) applies.

(3) Order and Examination. If satisfied that perpetuating the testimony may prevent a failure or delay of justice, the court must issue an order that designates or describes the persons whose depositions may be taken, specifies the subject matter of the examinations, and states whether the depositions will be taken orally or by written interrogatories. The depositions may then be taken under these rules, and the court may issue orders like those authorized by Rules 34 and 35. A reference in these rules to the court where an action is pending means, for purposes of this rule, the court where the petition for the deposition was filed.

(4) Using the Deposition. A deposition to perpetuate testimony may be used under Rule 32(a) in any later-filed district-court action involving the same subject matter if the deposition either was taken under these rules or, although not so taken, would be admissible in evidence in the courts of the state where it was taken.
And subdivision (c), equally as vague in some respects (but see the Committee Notes), states:
(c) Perpetuation by an Action. This rule does not limit a court's power to entertain an action to perpetuate testimony.
Posted by JD Hull. Permalink | Comments (0)
Although actor Sterling Hayden (1916-1986) was not in love with Hollywood or acting, he was a highly regarded actor who was cast in westerns, action films and film noir for over forty years, usually as a leading man. He was also a spy, war hero, seeker, sailor, adventurer, rebel, gifted writer and eccentric's eccentric, all six foot five of him. He was authentic. Never contrived, posed, phony or obliged to be different. Never sucking up. A pure lover of being alive. Read his biography, artful screed and best work, in "Wanderer" (1977).
Posted by JD Hull. Permalink | Comments (0)
October 02, 2018
Half my life is an act of revision.

--John Irving (1942-)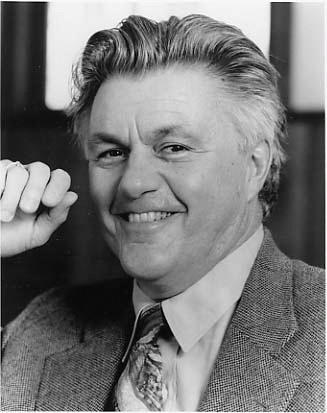 Posted by JD Hull. Permalink | Comments (0)
FRE 612 provides that if a witness uses a writing "to refresh memory", either while or before testifying, the adverse party is "entitled to have the writing produced at the hearing, to inspect it, to cross-examine the witness" on the document. Good trial lawyers overlook that FRE 612 applies to depositions as well as to trials. Federal decisions have applied the rule to depositions based upon Fed.R.Civ.P. 30(c). So ask a deponent if he or she looked at documents before the deposition other than those being produced at the deposition. If the answer is "yes", request that they be produced. Go to the judge. You can have them produced during or after the deposition. Often the best documents are the ones that never make it to the deposition, like handwritten records that even opposing counsel doesn't know about.
Posted by JD Hull. Permalink | Comments (0)
Over-Communicate: Bombard, Copy Confirm. It's from our annoying but dead-on accurate 12 Rules. And it's short.
Rule Five: "Over-Communicate": Bombard, Copy and Confirm

I am indebted to Jay Foonberg for the inspiration for Rule 5--both "bombarding" and the idea of keeping clients continuously informed. Nearly all of my better thoughts about practice management are influenced by Foonberg. The notion of "bombarding" clients with paper and information does have obvious exceptions. For instance, you work with a GC who trusts you and wants you to leave her alone. She doesn't want you to copy her on every transmittal letter or e-mail. Fair enough. Just be 100% sure you know what she wants and doesn't want. But aside from that, this is a "can't miss" rule--and I am amazed that many good lawyers express surprise that my firm informs the client of everything at each step of the way, and copies our clients on everything.
Again, our eternal debt to Jay Foonberg, who had a birthday this week, for this rule. We just changed the words a bit. Happy Birthday to the first lawyer we know to sit down and think about how clients think.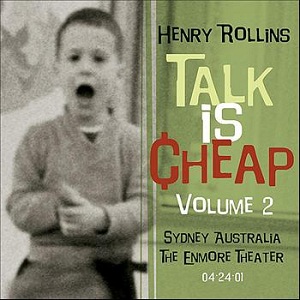 Over-Communicate--but keep it short and don't spazz it up.
Posted by JD Hull. Permalink | Comments (0)
Obscenity. Offensiveness. What words are bad? What ideas or standards are bad? Consider a 21-minute discussion 32 years ago about "filthy rock lyrics" with (truth be told) right-leaning Zappa, "conservative" Novak, "liberal" Braden and a respected if tad-demented Washington Times reporter on CNN's Crossfire. Also featuring the U.S. Const. amend. I, the function of government and, well, Real Life. What's offensive? It of course changes with shifting perceptions in the kaleidoscopes and gyres of time. And quickly. Now forget about "obscenity" for a moment. Switch to "bigotry" and "racism." Do remind yourselves that in, say, 1900 an Oberlin or Harvard prof with the most liberal possible views on race would be viewed as a "racist" pariah on April 13, 2018. Expand your minds today a bit, and get off your knees, Campers. Thank you the late Duke history prof and changing South expert Lawrence Goodwyn.
Posted by JD Hull. Permalink | Comments (0)
October 01, 2018
I need a woman about twice my height.
Statuesque.
Raven-tressed.
A goddess of the night.

--John Barlow and Bob Wier, "I Need a Miracle"
Patrician. Five foot eleven. Stanford and Yale. 68 years old.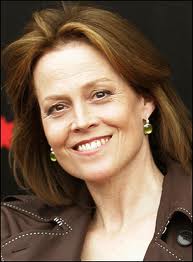 Susan Alexandra Weaver in 2008
Posted by Holden Oliver (Kitzbühel Desk). Permalink | Comments (0)
What do members of Congress really do, anyway?
What have they done traditionally? True, staffs are bigger now--but much of life on The Last Plantation is the same as 50 years ago. What values, if any, are shared by those on work in Capitol Hill?
The Brookings Institution first published "The Congressman: His Work as He Sees It" by Charles L. Clapp in 1963 (507 pages, Anchor). Congressional fellow, policy wonk and former Capitol Hill aide, Clapp was one of the first Washington "old hands" to study and write about the way a legislator actually thinks and works--as opposed to "how Congress works" generally--in the American Congress.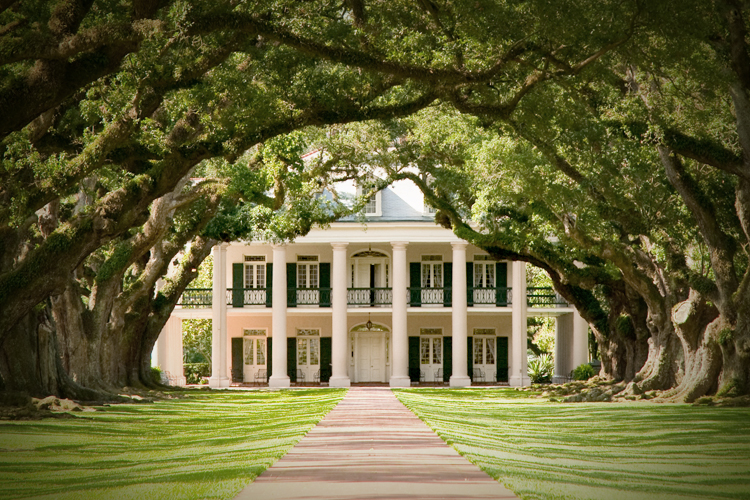 Posted by JD Hull. Permalink | Comments (1)
September 30, 2018
You can't wait for inspiration. You have to go after it with a club.

--Jack London (1876-1916)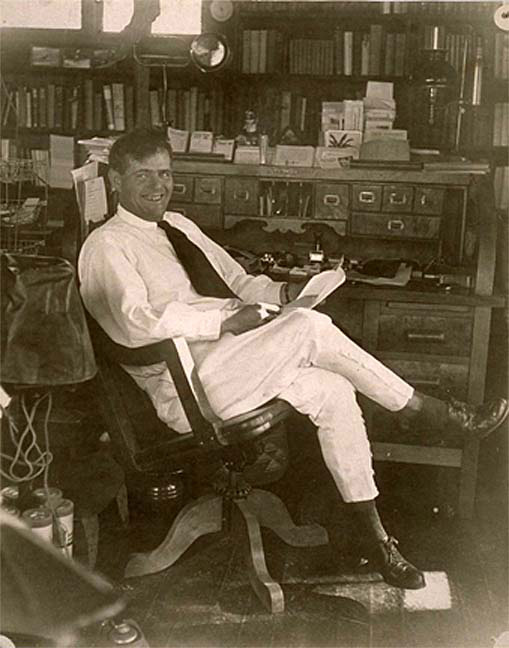 Posted by JD Hull. Permalink | Comments (0)
September 28, 2018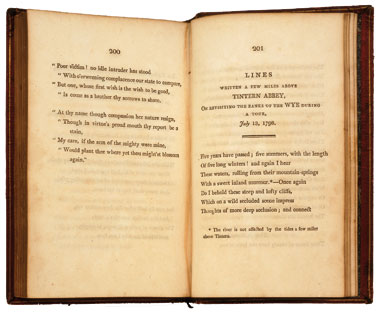 Writing--any kind of writing--is hard work. The most inspired "work moments" I've had are in this category: watching someone struggle with getting to the right word or phrase under pressure and when they are tired. The first time I saw it was watching a college daily editor--my roommate both in college and in DC for a while--struggle at 4:00 AM over a few words in the final sentences of a student reporter's story covering a public figure's on-campus speech.
He was also a student stringer for a well-known newspaper, and knew his bosses far away would see his article on the event. He had already phoned in the facts to an editor in Manhattan--and he had been careful to get those facts right.

Posted by JD Hull. Permalink | Comments (0)
September 25, 2018
Rule 8 is Think Like the Client--Help Control Costs. The 2006 Explanatory Note for Rule 8--we reluctantly decided that an Advisory Committee Notes regime was a bit grandiose--begins this way:
Ask an associate lawyer or paralegal what a "profit" is. You will get two kinds of answers. Both answers are "correct" but neither of them helps anyone in your firm think like the client. The answers will be something like this. (1) "A profit is money remaining after deducting costs from receipts." This is the correct young transactional/tax lawyer answer. Or (2) "it's money left over at the end of the hunt." This is the correct fire-breathing young litigator answer.

The right answer?

A profit is a reward for being efficient. And until a lawyer, paralegal or staffer gets that, she or he will never know how a client--or a law firm partner--thinks.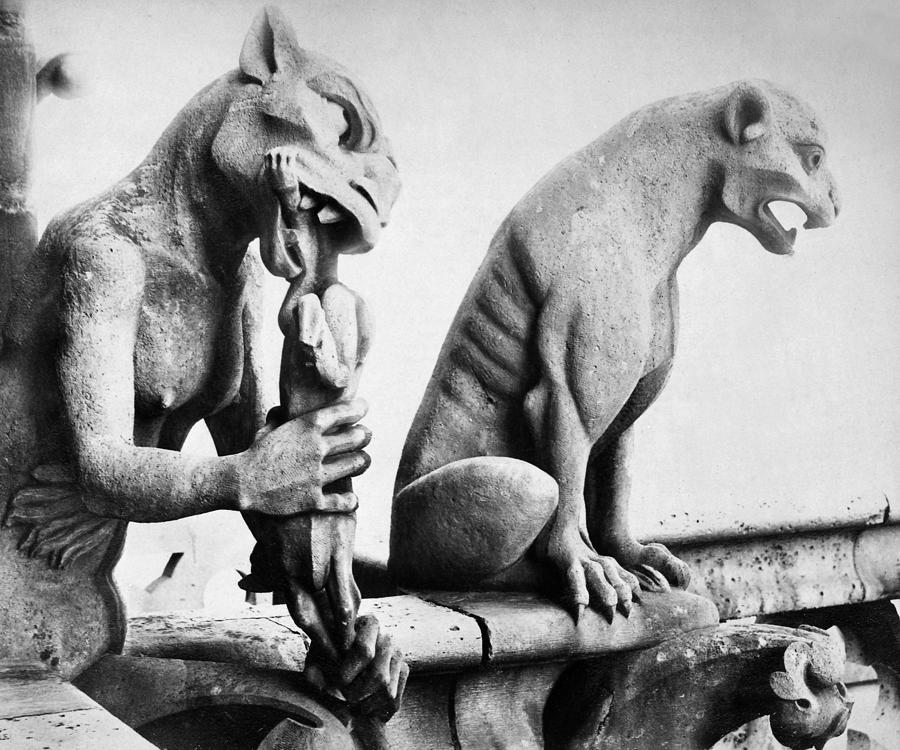 Posted by JD Hull. Permalink | Comments (0)
September 23, 2018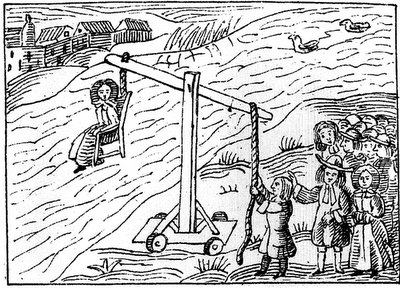 Posted by JD Hull. Permalink | Comments (0)
September 22, 2018
Ah, the Autumnal Equinox. Cultures and religions worldwide do get weird this time of year. They always have. It's called Mabon, Foghar, Alban Elfed, Harvest Home, Second Harvest, Fruit Harvest (especially SF), and Wine Harvest (Boston). What's Mabon, anyway?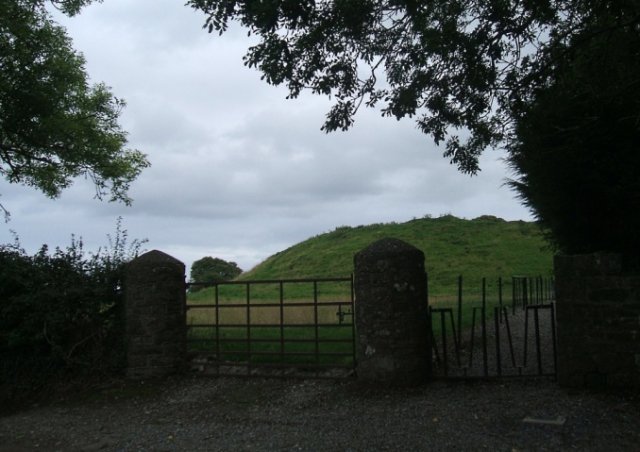 Posted by JD Hull. Permalink | Comments (0)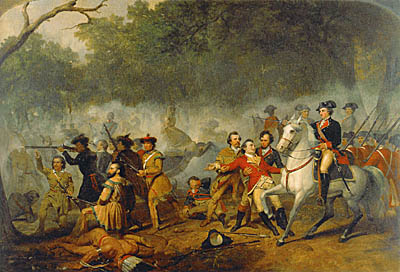 The early-in-the-case Rule 56 motion. Note the well-dressed Brit General Counsel taking a bullet.
Rule 56
.....
(d) When Facts Are Unavailable to the Nonmovant. If a nonmovant shows by affidavit or declaration that, for specified reasons, it cannot present facts essential to justify its opposition, the court may:

(1) defer considering the motion or deny it;
(2) allow time to obtain affidavits or declarations or to take discovery; or
(3) issue any other appropriate order.
Trial lawyers, in-house counsel and law students know that Rule 56 of the Federal Rules of Civil Procedure, or summary judgment, gives a litigant an opportunity to win on its claims or dispose of the opponent's claims relatively quickly and without trial. Accompanied by sworn affidavits, and most often discovery responses, a Rule 56 motion tries to show that there is no real dispute about key facts and that the movant is entitled to judgment under the law. If the trial court grants it, the movant wins on those claims.
But what if a summary judgment motion is brought against your client suddenly and early in the case and the local rules of the district court don't give you much time to develop and prepare an opposition? After all, Rule 56 lets a party who has brought a claim file for summary judgment after 20 days, and defendants can file "at any time".
It happens pretty frequently. Both plaintiffs and defendants make the motion early on. Defendants do it the most. No matter who moves early, or how it is eventually resolved by the district court, it's very disruptive. It will fluster even the most battle-hardened-been-there-seen-that GC or in-house counsel. It's an expensive little sideshow, too. Everyone in the responding camp hates life for a while.
Subdivision (d) of Rule 56, "When Facts Are Unavailable to the Nonmovant", provides a safeguard against premature grants of summary judgment. Some good lawyers seem either to not know about--or to not use--subdivision (d) of Rule 56. In short, you file your own motion and affidavit--there are weighty sanctions if you misuse the rule, so be careful--stating affidavits by persons with knowledge needed to oppose the motion are "not available", and stating why. (More senior lawyers may know this provision as Rule 56(f); it was re-lettered in the 2010 amendments to the federal rules.)
The federal district court can then (1) deny the request and make you oppose the motion, (2) refuse to grant the motion or do what you really want it to do: (3) grant a continuance so that you can develop facts and, better yet, take depositions or conduct other discovery. Granted, it's a rule that delays, but if used correctly, Rule 56(d) can give you the breathing room and time you need to develop the client's case--not to mention avoiding the granting of summary judgment.
Posted by JD Hull. Permalink | Comments (0)
September 21, 2018
There is no joy except in creation. There are no living beings but those who create. All the rest are shadows, hovering over the earth, strangers to life. All the joys of life are the joys of creation: love, genius, action...
--Romain Rolland (1866-1944), Nobel Prize winner, in "Lightning Strikes Christophe".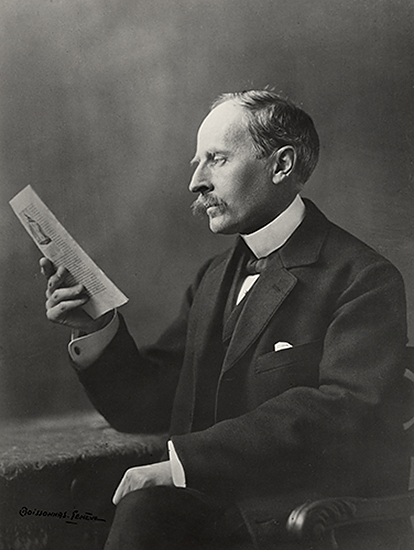 Posted by JD Hull. Permalink | Comments (0)