September 19, 2014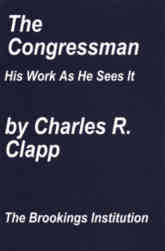 What do members of Congress do, anyway? What have they done traditionally? What values , if any, are shared by those on work in Capitol Hill.
In late 1963, the Brookings Institution first published "The Congressman: His Work as He Sees It" by Charles L. Clapp (507 pages, Anchor). Congressional Fellow, policy wonk and former Capitol Hill aide, Clapp was one of the first Washington "old hands" to study and write about the way a legislator actually thinks and works--as opposed to "how Congress works" generally--in the American Congress. It's based on a study of 36 non-senior House members (i.e., relatively new to the job) who varied in philosophy, districts represented, personalities, and even perceived abilities.
Sure, 50 years ago, Congress enjoyed much smaller personal and committee staffs, and arguably considered less complex issues than they do today. America and the world have changed.
But in his book a Clapp pinned down and explained a few important things that have not changed, and not likely to change: the primacy of becoming an "expert" in one or two areas of national concern (usually reflected by committee assignments), the albatross of reelection every two years, sensitivity (even over-sensitivity) by members to discrete constituent communications and requests, and the fact that all of these men and women, regardless of overall intelligence, work ethic and personality, work hard (yes, no question, they all work hard, despite public's understandable animosity toward and need to demonize them) at a gig that would be daunting to anyone and is impossible to master in all respects.
As a friend notes, Congressional membership is "a lot of job." "The Congressman" is worth reading or at least skimming, whether you're a politics junkie or an average voter who wants to learn a bit more about American decision-making. It can still purchased through a number of online outlets and may be even downloadable, if you look around a bit.
Posted by JD Hull. Permalink | Comments (0)
They're picking up prisoners--and putting them in a pen. All she wants to do is dance.

--Danny Kortchmar/WB Music Corp. ASCAP (1984)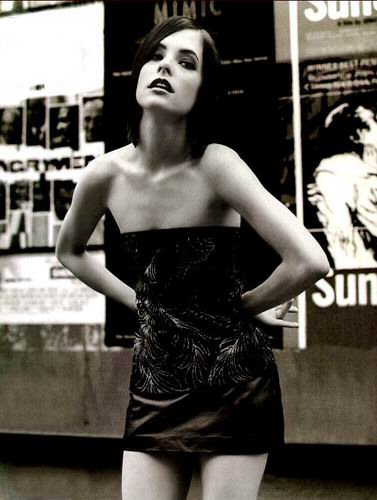 Get "Party Girl" (1995) and watch her dance in the last scene. Add Ms. Posey to our Roman Pantheon.
Posted by JD Hull. Permalink | Comments (0)
September 18, 2014
Update as of 10 pm Scottish time/5 pm EST: Most UK and American news sources have it that 5 hours after the Scottish polls closed, the vote is too close to call. Our prediction: the "No" vote (rejecting independence) will narrowly prevail.
Today, in an official referendum of the United Kingdom, 4 million residents of Scotland will decide whether or not to end Scotland's 307-year union with the United Kingdom. Scottish independence is the only item on the ballot. Only Scottish residents--and even most non-Scottish residents--can vote. The voting age in Scotland is 16. Polls close at 5 pm (12:00 noon EST in the U.S.). A true and correct copy of the ballot is below.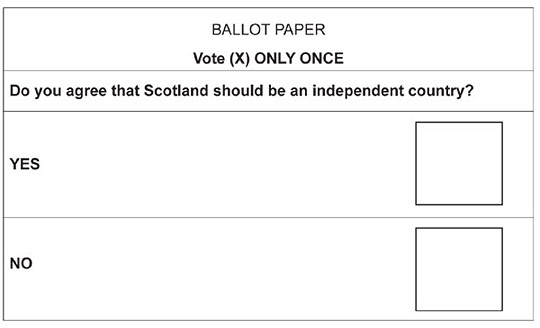 Posted by JD Hull. Permalink | Comments (0)
September 17, 2014
Anyone who's tried to get published--including the legions of great writers no one will ever read--should like this new online publishing service platform: Double Bridge Publishing, a new platform for publishing using a crowdsourcing model. Unlike traditional brick and mortar publishing houses, Double Bridge relies on crowdsourcing for much of its publishing house functions and also provides valuable review services, close to cost, to the public. A manuscript is reviewed for a very small fee by several qualified reviewers who, in effect, screen the publication for quality and drive its next step. DC-area businessman Rich O'Brien, who launched Double Bridge last month, has created a much-needed platform to link writers to qualified book reviewers, editors and formatters in order to help improve the quality of manuscripts received work and publish the best. According to O'Brien, potential reviewers--including industry professionals, award-winning authors and aspiring authors--have already flooded the Double Bridge website (www.doublebridgepublishing.com) with crowdsourcing membership requests, and manuscripts from both new and established writers are starting to roll in.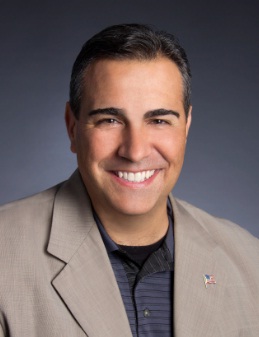 DoubleBridge Founder and CEO O'Brien
Posted by JD Hull. Permalink | Comments (0)
September 16, 2014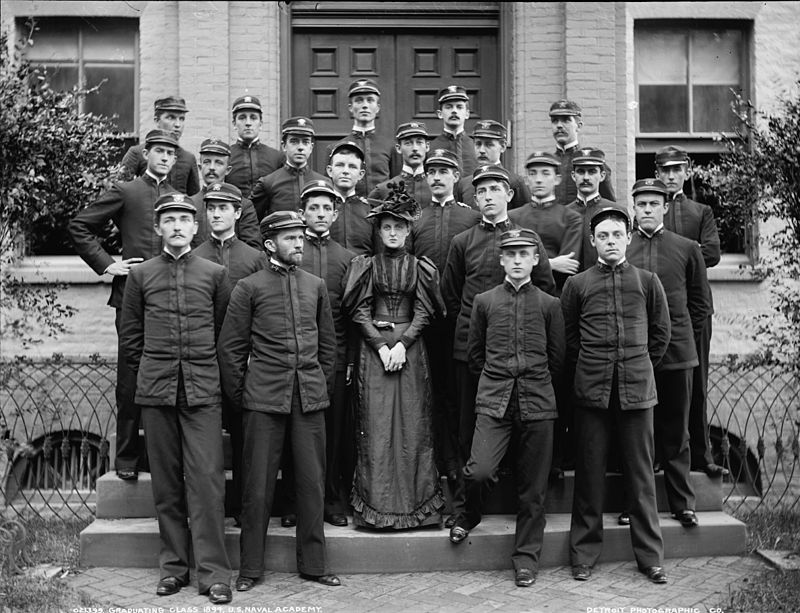 United States Naval Academy, graduating class of 1894
Posted by JD Hull. Permalink | Comments (0)
September 15, 2014
People lie about the influence of Faulkner's As I Lay Dying; they never lie about the power of Shotgun by Junior Walker and the All Stars.
I feel like I died and went to Hallmark.
Some wonderful people and friends, many of them lawyers, are circulating the meme "what 10 books influenced me the most". A good thing. In arguably semi-literate America, it's pretty refreshing. And I, too, will chime in--although very reluctantly. Most us read pretty much the same Western left-brained literature in high school and college--if we really read this stuff--but whether you were influenced by Naked Lunch, Old Man and the Sea or Magic Mountain tells us nothing (zero, zilch) about what kind of human you are or about your soul or what moves you or makes you happy or angers you.
Instead why not the 10 rock 'n' roll tracks that have been the most influential (not favorite) in your life? That moves the ball more. It lifts back the veil each of us have over our self. We are are less likely to lie about it. People lie about the influence of Faulkner's As I Lay Dying; they never lie about the power of Shotgun by Junior Walker and the All-Stars. And if you're an American born after 1945, rock 'n' roll is the only true soundtrack any of us had (except sex). Anyway, I will publish mine soon. I promise.
In the meantime, you can show me yours, Jack. So go ahead. And there are no rules, except that anyone listing Zappa's "Help, I'm a Rock" gets a special commendation from this blog.

Oslo 1993
Posted by JD Hull. Permalink | Comments (0)
September 14, 2014

May you be with BBG for eternity.
Posted by JD Hull. Permalink | Comments (0)
September 13, 2014
All the girls walk by dressed up for each other. And the boys do the boogie-woogie in the corner of the street.
Posted by JD Hull. Permalink | Comments (0)
September 11, 2014
One of the great things about America and having a higher education is that after listening to a POTUS speech or chat to the nation a well-meaning but in many respects unspectacular journalist or commenter with more or less the same education tells us (1) what we heard and (2) how we should think about this now. I know that my gripe here is almost a cliche. But I am beginning to suspect that this is the way many of us lucky enough to have enviable educations "peasant up" and form our opinions.
Posted by JD Hull. Permalink | Comments (0)
September 10, 2014
Daniel O'Connell (1775-1847), the "Liberator of Ireland", led a movement that forced the British to pass the Catholic Emancipation Act of 1829, allowing Catholics to become members of the British House of Commons. History knows him as a witty, eloquent and formidable politician, and the Member of Parliament for Clare. The English found him infuriating.
But O'Connell was first and foremost a consummate and thorough trial lawyer, called to the bar at age 23 in 1798. As a cross-examiner, one modern writer has said, "he had no equal at the Irish bar." And not surprisingly O'Connell was a bit of a showman. In lectures published in 1901, Prof. John L. Stoddard said of him:
He was a typical Irishman of the best stock--wily, witty, eloquent, emotional and magnetic. His arrival in town was often an occasion for public rejoicing. His clever repartees were passed from lip to lip, until the island shook with laughter.

In court, he sometimes kept the spectators, jury, judge and even the prisoner, alternating between tears and roars of merriment. Celtic to the core, his subtle mind knew every trick peculiar to the Irish character, and he divined instinctively the shrewdest subterfuges of a shifty witness.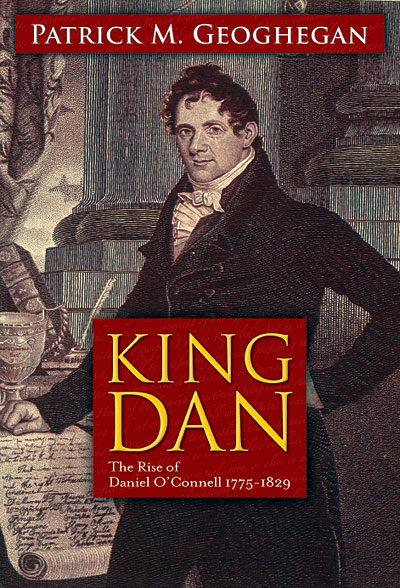 Posted by JD Hull. Permalink | Comments (0)
September 09, 2014
Jurors are not dumb. They miss little. They watch you and your team in the courtroom, the back of the courtroom, hallways, restrooms, parking lots, restaurants.
Update: A trial-lawyer and commenter just reminded us that wood-shedding is not soley for those smirking associates or nasty-ass paralegals who hate life. Plaintiffs, defendants, employees for both, fact witnesses and expert witnesses of parties need the same wood-shedding or cautionary harangue. In-house-counsel? No, generally not. But there is always a first time. See comments below. (4:10 pm EST Wednesday, September 10.)
Jurors will always surprise you. No matter what an expert might tell you, or how hard you've worked at selection, you are always wrong about two or three of them. You've heard that.
Creep Control. Well, now hear this: don't go out of your way to antagonize jurors with sideshows which have nothing to do with the trial itself. Bring no "creeps" with you to trial. Keep them in the office. If they must show up--even for a moment--teach them to "un-creep" themselves, starting at 60 second intervals, and practicing until they can hold out for five minutes at a stretch.
Hint: They pretend they are happy confident people who genuinely like other humans. Breathe in. Breathe out. Repeat. And remember, you seek progress--not perfection. Be gentle at first.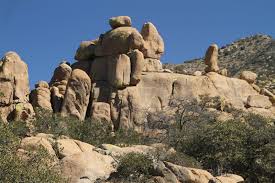 Non-Creeps. Bring to trial no "non-creeps" capable of any snide, "mean" or creepy gesture, facial expression or body language glitch lasting more than one half-second. Instruct your non-creeps to read this post to be on the safe side. Reformed creeps--you spotted them early and sent them to rehab but they are ultimately powerless over they way they look or act--need pep talks, and brief courtroom appearances. See above.
Recovering Creeps Who Under Pressure of Trial May Relapse and Fold or Explode in Public.. See above
A Note on Nerds. In doses, however, a few generic dweebs and law weenies running in and out of the courtroom carrying a huge box of documents, a phone message from your wife about Nantucket later this summer with the Bloors, a good luck note from your mistress, your lucky bow-tie, your spats, your black cape with red lining, or your reserve pair of Bass Weejuns--the kind of people you routinely made fun of in high school--is okay.
Jurors expect all that. You're a lawyer. You live in a world where nerds are almost normal. Jurors get and tolerate that. But jurors just don't like self-important "assisting creeps".
That's really personal. Let us explain more.
Ten years ago, after a two-and-a-half week trial, we won a jury defense verdict in a breach of contract and fraud trial involving three established companies and a super-nail biter which no one could call.
Everyone had "bad" facts to deal with.
All counsel and most witnesses did a fine job.
Posted by JD Hull. Permalink | Comments (2)
Over the past 8 years we've marveled at and fallen hopelessly in love with the peripatetic Ms. Montague, an American expat of French-Persian extraction, Smith grad (we're unashamedly elitist about education, and celebrate the few great women's colleges still on the planet), writer, photographer, award-winning blogger, new author, economic development government contractor and proprietor of the Peacock Pavilions Design Hotel which she runs with her husband Chris in Marrakech, Morocco. How did we find her? In the spring of 2006, one of our older, hopelessly romantic and famously exclusive (i.e., picky about people, especially women) editors discovered Maryam by accident in a photo of her inside a Parisian bistro he'd been in only a few weeks before. It took our normally workaholic nose-to-the-grindstone comrade an afternoon of scouring the Net to find out who she was, what she did and where she was living. Anyway, here's a post heralding the beginning of the 2014 fall season at the elegant Peacock Pavilions which European and American magazines discovered about the same time we discovered Maryam, her hotel and her world. See her post yesterday, Marrakech, Morocco: and a tale of Peacock Pavilions design hotel - Part 1.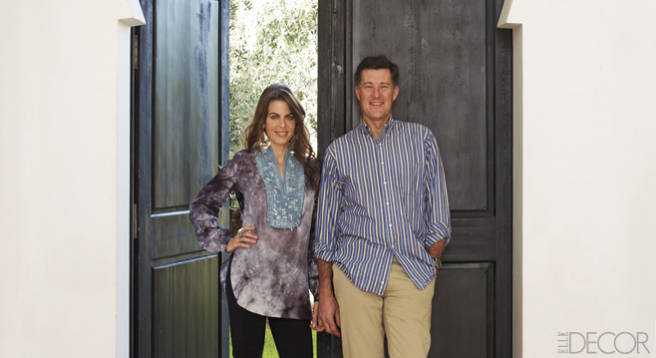 Owners Maryam and Chris at Peacock Pavilions. Photo: Elle Magazine.
Posted by Holden Oliver (Kitzbühel Desk). Permalink | Comments (0)

You can leave your hat on.
Posted by Holden Oliver (Kitzbühel Desk). Permalink | Comments (0)
...are right here. Revel in their wisdom. Ignore them at your peril. Teach them to your coworkers.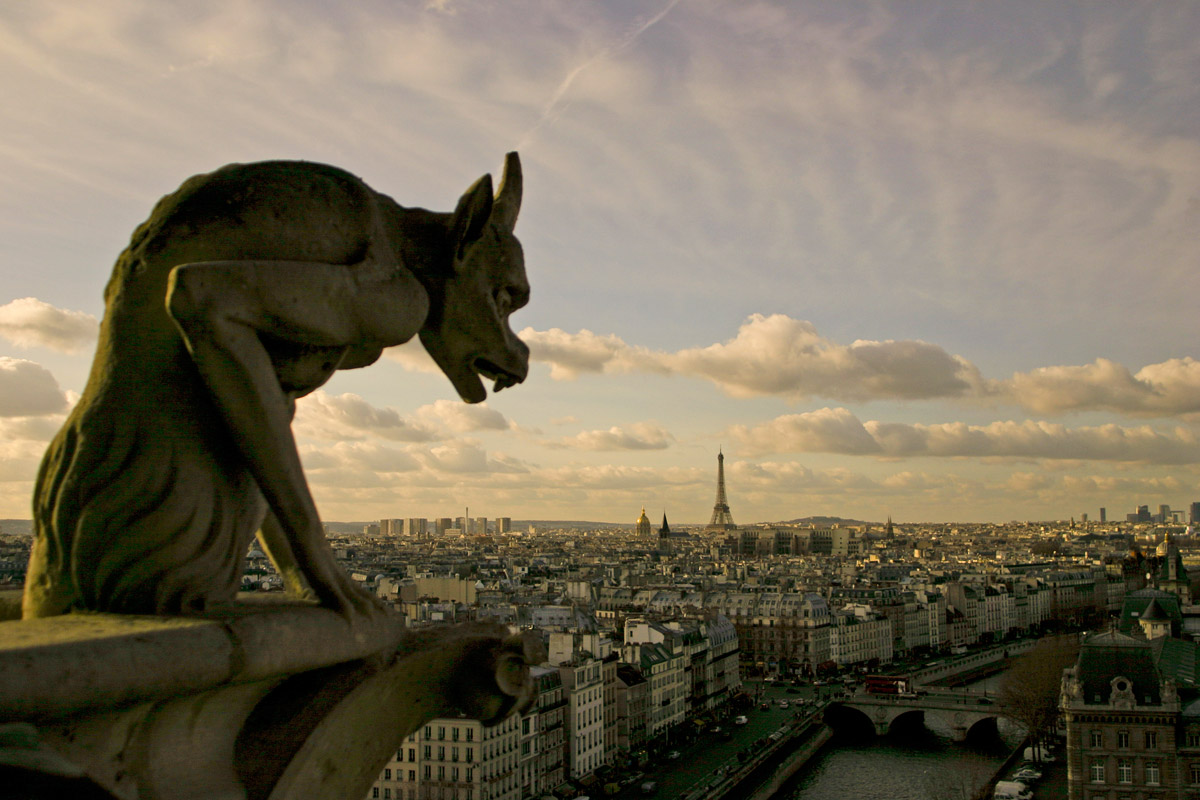 Posted by Holden Oliver (Kitzbühel Desk). Permalink | Comments (0)
September 08, 2014
Posted by Holden Oliver (Kitzbühel Desk). Permalink | Comments (0)
September 07, 2014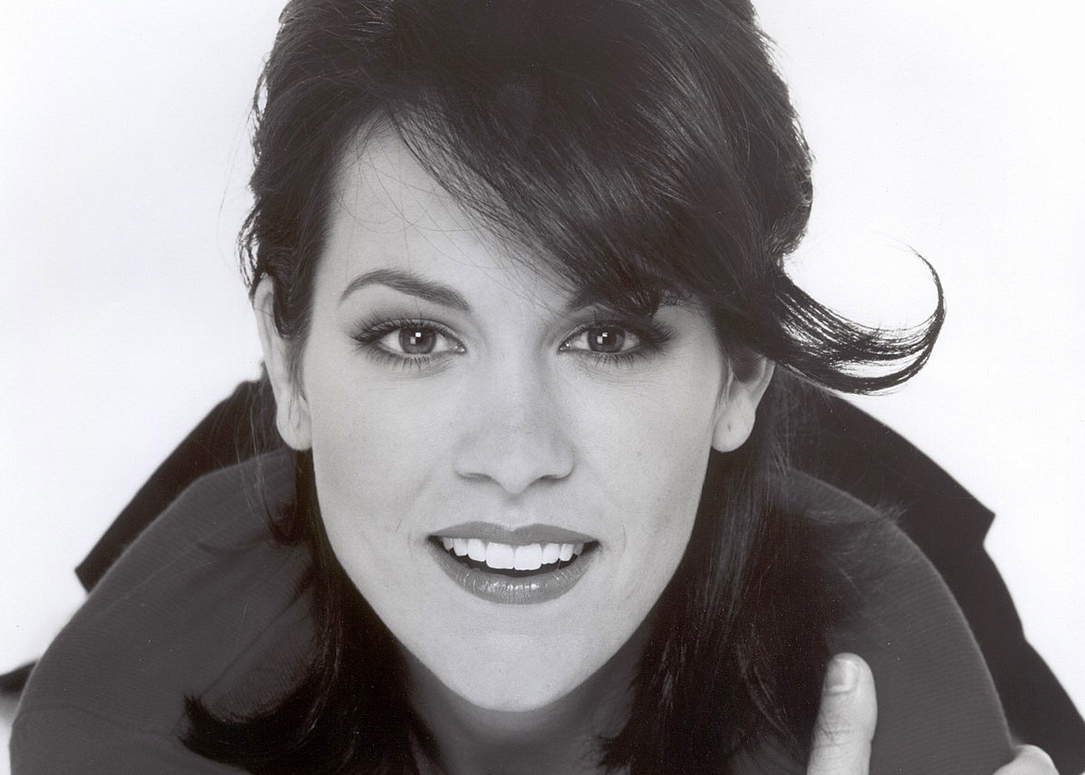 Posted by Holden Oliver (Kitzbühel Desk). Permalink | Comments (0)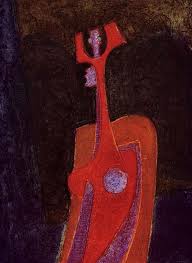 No bueno.

Posted by JD Hull. Permalink | Comments (0)
September 06, 2014
We are still trying to fix this. Over the last 6 months we have been blogspam-bombed to the tune of nearly 1000 a day. Which means we finally stopped sifting through comments to find the 2 or 3 legit ones out of the same number. In the meantime, you have to register at our site to comment and hopefully that still works. Again, we are trying to fix this. Work keeps getting in the way. Besides, we're mostly Boomers here so we have our avoidance mechanism on for Anything Tech That Is Unpleasant. If we were any good at this sort of thing, we would have gone to medical school. But we are learning. We endure. We get better.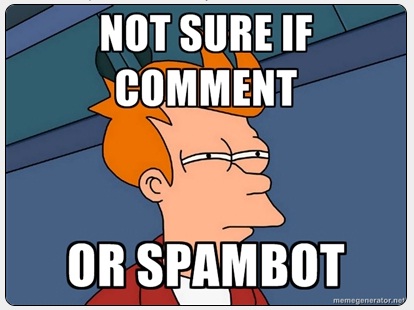 Posted by JD Hull. Permalink | Comments (0)
Compliments of the Library of Congress and yeoman labors by the Yale University photo archive, there are over 170,000 pictures taken between 1935 and 1945.
Posted by JD Hull. Permalink | Comments (0)
September 05, 2014
Once again, Cultural Literacy, anyone? What should we all know about, anyway? What does it mean to be educated?
See in The New Republic "The Trouble with Harvard: The Ivy League Is Broken and Only Standardized Tests Can Fix It". Now forget this article's title, Harvard, standardized tests or the liberal reputation* of the magazine (TNR) publishing it. About halfway through, author Steven Pinker gives us a fine summary in two thoughtful paragraphs of What It Means to be Educated. We could not ask for more:
.... It seems to me that educated people should know something about the 13-billion-year prehistory of our species and the basic laws governing the physical and living world, including our bodies and brains. They should grasp the timeline of human history from the dawn of agriculture to the present. They should be exposed to the diversity of human cultures, and the major systems of belief and value with which they have made sense of their lives. They should know about the formative events in human history, including the blunders we can hope not to repeat. They should understand the principles behind democratic governance and the rule of law. They should know how to appreciate works of fiction and art as sources of aesthetic pleasure and as impetuses to reflect on the human condition.

On top of this knowledge, a liberal education should make certain habits of rationality second nature. Educated people should be able to express complex ideas in clear writing and speech. They should appreciate that objective knowledge is a precious commodity, and know how to distinguish vetted fact from superstition, rumor, and unexamined conventional wisdom. They should know how to reason logically and statistically, avoiding the fallacies and biases to which the untutored human mind is vulnerable. They should think causally rather than magically, and know what it takes to distinguish causation from correlation and coincidence. They should be acutely aware of human fallibility, most notably their own, and appreciate that people who disagree with them are not stupid or evil. Accordingly, they should appreciate the value of trying to change minds by persuasion rather than intimidation or demagoguery.
*Some conservatives wrongly believe there can be nothing worthwhile in The New Republic; likewise, many liberals have the same unintelligent knee-jerk reaction to the right-leaning (Bill Buckley's) The National Review. Both are fine--very fine--publications. It's time to grow up.
Posted by JD Hull. Permalink | Comments (0)
September 04, 2014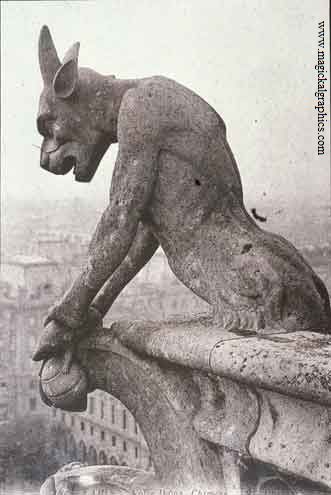 Posted by JD Hull. Permalink | Comments (0)
September 03, 2014
Sorry but we love this clip. WAC/P is all about work--but we prize deportment and manners, too. So write us a thank you note for posting this again. See 0:25-0:45 if you have limited time.
Posted by JD Hull. Permalink | Comments (0)
September 02, 2014
A current Rolling Stone feature by Matthieu Aikins covers the Kabul expat community from government contract boon days to the present, giving a vivid if troubling picture of increased danger to expats and contractors still in Afghanistan. It was originally published in mid-August. Excerpts:
It was so easy to make money in Kabul that it felt like we were all citizens of some Gulf oil state. If you could string a few coherent sentences together into a grant application, odds were that there was some contracting officer out there who was willing to give you money, no matter how vapid your idea. Want to put on a music festival in Kabul? Here's a few hundred thousand. Shoot a soap opera about heroic local cops? A million for you. Is your handicraft business empowering Afghan women? Name your bid.


The Kabubble economy was so hot that kids out of college were making six-figure salaries, and former midlevel paper pushers were clearing a thousand a day as consultants for places like the World Bank. "All of your expenses are paid for, you don't buy anything, you're getting this massive salary that you bank," Peter, the journalist, says. "Do that for a few years and you've saved half a million before you're 30. You could basically class-jump, by going to Kabul."

******

These days, expatriate life in Kabul is a sad reflection of its former self. Diplomats and aid workers operate under drastic security restrictions that keep them from attending restaurants or private parties, a condition that has been prolonged by the drawn-out crisis over the presidential election and who will succeed Karzai. Several of the restaurants and guesthouses that sustained the expat scene here have closed down. "A lot of people reached the point where they were like, 'OK, I'm out, I'm done,'" says Luisa Walmsley, a media consultant living in Kabul. "You start realizing that you're really close to all this stuff and that it's just a matter of time that you're going to lose someone."



Posted by JD Hull. Permalink | Comments (0)
September 01, 2014
Laid out like a modern grid-form metropolis, Père Lachaise has the feel of a town--truly, a city of the dead--with tidy paved and cobbled "streets," complete with cast-iron signposts.

--Alistair Horne, in Seven Ages of Paris (Alfred A. Knopf 2002)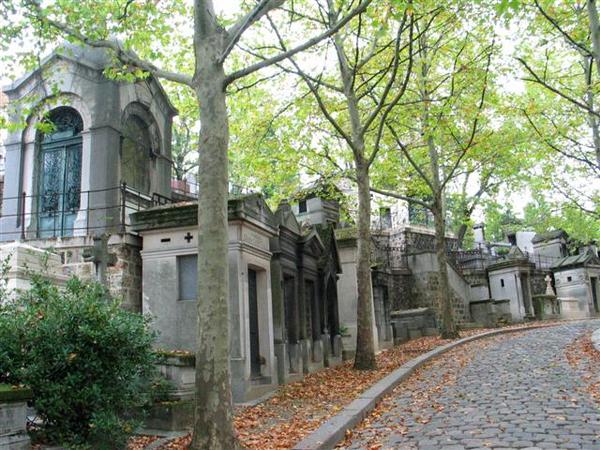 Père Lachaise Cemetery, 20th arrondissement.
Posted by JD Hull. Permalink | Comments (0)
August 31, 2014
Below during the performance of "Rollin' and Tumblin'" at the May 2005 Cream reunion concerts in London, a man in his 30s or 40s dancing in the audience was briefly captured on film for about 12 seconds dancing respectfully and quite well--most humans dance stiffly but this one is on good terms with his own body--in the small space surrounding his seat at the Royal Albert Hall. See 2:32 through 2:45 on the clip. The band playing is not too shabby either.

Royal Albert Hall, May 4, 2005
Posted by Holden Oliver (Kitzbühel Desk). Permalink | Comments (0)
August 30, 2014
Education is not about getting a job.
If you think the opposite, however, consider that the "just about getting a job"' rationale may be unique to the United States as a leading developed nation. What attributes aside from specific job skills do you personally value in a co-worker? And how are those attributes acquired?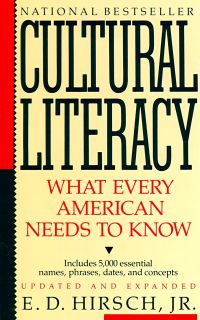 Posted by Holden Oliver (Kitzbühel Desk). Permalink | Comments (0)
August 29, 2014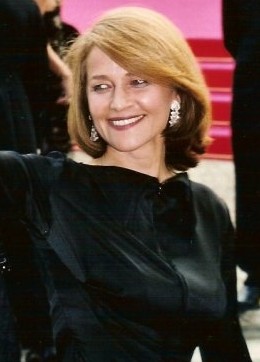 Cannes Film Festival 2001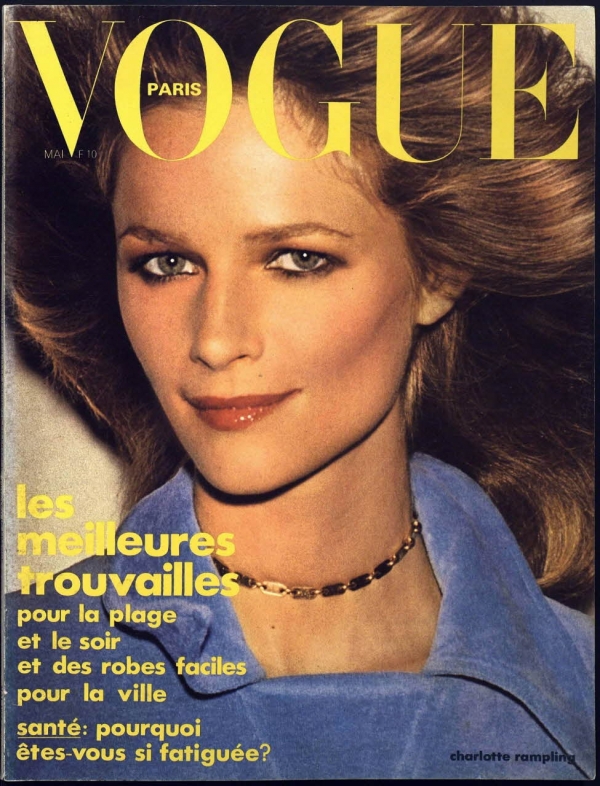 Circa 1975

Posted by JD Hull. Permalink | Comments (0)
In the New York Times yesterday, contributing writer Clive Thompson, also the author of "Smarter Than You Think: How Technology Is Changing Our Minds for the Better", suggests that Americans should strive to be more like our suddenly more-mellow cousins in Germany (yeah, Germany) and end the tyranny of 24/7 emails. We should have regular--yes, daily--off-periods or "time-outs" for workplace email. In America, would such a regime be wimpy, sane or something in between? At WAC/P, we like and support the idea. The Western preoccupation with constantly checking business and workplace email has become an hysteria that feeds on our employee-as-peasant mentality and increasingly has little to do with thinking and solving problems, i.e., doing work. Thompson's "radical" if sane piece begins:
This Labor Day weekend, odds are you'll peek at your work email on your "day off" — and then feel guilty about it.

You might envy the serene workers at Daimler, the German automaker. On vacations, employees can set their corporate email to "holiday mode." Anyone who emails them gets an auto-reply saying the employee isn't in, and offering contact details for an alternate, on-call staff person. Then poof, the incoming email is deleted — so that employees don't have to return to inboxes engorged with digital missives in their absence. "The idea behind it is to give people a break and let them rest," a Daimler spokesman told Time magazine. "Then they can come back to work with a fresh spirit."

Limiting workplace email seems radical, but it's a trend in Germany, where Volkswagen and Deutsche Telekom have adopted policies that limit work-related email to some employees on evenings and weekends. If this can happen in precision-mad, high-productivity Germany, could it happen in the United States? Absolutely. It not only could, but it should.

White-collar cubicle dwellers complain about email for good reason. They spend 28 percent of their workweek slogging through the stuff, according to the McKinsey Global Institute. They check their messages 74 times a day, on average, according to Gloria Mark, an authority on workplace behavior and a professor at the University of California, Irvine.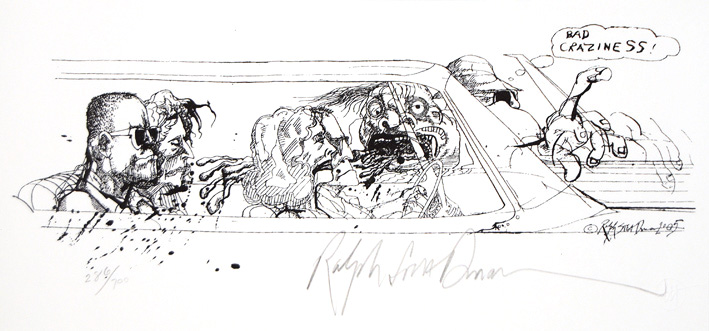 Image: Ralph Steadman
Posted by JD Hull. Permalink | Comments (0)
August 28, 2014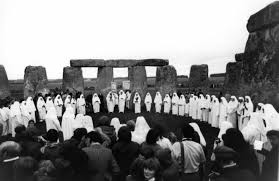 And now, my K Street pimp friend, you're going to write that Answer due tomorrow.

Lots of conversations with persons who approach your firm with a legal issue do not result in your getting hired. The matter might be too small, too insubstantial or not the kind of law you do. You usually know in the first few minutes. But very often the time from the initial call or meeting to saying "no" is protracted. You may need to review documents, or speak with someone they asked you to contact. However, that may take a few days, and involve a few conversations and emails.
In those cases in which you need to put off saying no, write a declination letter. Email. Regular mail. Something. Put it in writing that you are not her attorney. It's easy. It simply says you are confirming that you and your firm are NOT going to represent him, her or it in the matter at hand. It does not say why. It does not need to say why.
If the would-be client is an "unsophisticated user of legal services" or, in your view, a stone crazy person, the declination letter is especially important. You may even want to write one if there was only a short phone call or meeting to evaluate the matter followed by an immediate verbal "no". Again, if there may be any misunderstanding, write a declination letter. And do it quickly.
Frequent questions:
1. Do you really need to do this from time to time?
Answer: Yes. At least 4 or 5 times for would-be clients in a large or BigLaw firm during your career. In the smallest firms count on doing it at least 50 times in the course of a career. If you do plaintiff's PI or represent Mom and Pops business clients, you may do it more.
2. Who do you send them to and when?
Answer: (a) To would-be clients in situations where you take more time than usual to evaluate the matter they bring to you before saying no, (b) to unsophisticated users of legal services or, and most likely, (c) to crazy people who might tend to rely on your legal representation going forward despite the fact that you have declined the representation. Do it as soon as possible.
3. Why? Why would you ever need to send a declination letter?
Answer: Because unsophisticated and crazy clients are legion. They may not listen well. Or no one will represent them--and they may be so desperate for someone to move forward with their marginal or "dog" case that they in effect hijack you and your firm in hopes that you feel duty-bound to act or that you will change your mind. This is particularly true if a jurisdictional deadline is looming.
Posted by JD Hull. Permalink | Comments (0)
Well, I try my best to be just like I am.
But everybody wants you to be just like them
They say sing while you slave--and I just get bored.
I ain't gonna work on Maggie's farm no more.

--Maggie's Farm, Robert Allen Zimmerman (1941- )
Posted by JD Hull. Permalink | Comments (0)
August 27, 2014
Take heed that you do not your alms before men, to be seen of them: otherwise you have no reward of your Father which is in heaven. That thine alms may be in secret. --Gospel of Matthew, Chapter 6, Verse 1-4

What happened to the secret, anonymous or quiet side of good works and giving? --WAC/P, 2014, Jackson 5
The recent ALS Ice Bucket Challenge was tacky, tasteless, fun and great because it raised tons of money for and awareness about the fight against amyotrophic lateral sclerosis (ALS), often referred to as "Lou Gehrig's Disease". The Challenge entailed a fun ceremonial drenching by ice water and the promise of check followed by a challenge to your (most famous?) friend to do the same. See Jon Bon Jovi's video below. But to some it was also the pinnacle of our showiness and cluelessness about giving money to deserving causes and, especially, helping the less fortunate. Americans have always supported charities and, thanks to their leadership, Generations X and Y seemed to have amped up the altruistic impulse. Money is not enough. It's personal. You give your time.
Everyone, it seems, devotes their time and energies regularly to a worthy cause or institution. Above all, we talk or write about it at great length. We have become so public and even flamboyant with our services-to-others that information about them now routinely (almost as if it's seen as required) appears on resumes, CVs and job applications. Also being disclosed is information about religious affiliations, often in connection with some community service. We see it on Facebook and other Internet musings and hear it in casual live conversation. Community service these days is not only nice. It's cool, and a social "must", too. Americans of all ages and demographics are compelled to give us an inside peek at their personal goodness.
Many of the resumes I've seen over the past decade have information on community service or religious affiliation. Some are tolerable. Some of them scream "Hi, I'm a twit". Certainly, lots of these disclosures are sincere and done advisedly; people want us to know who they really are. But they are trumpeting, whether it's true/sincere or not, "hey, I am a nice person, and concerned about others" (i.e., service in the community) or that "hey, I am a devout person, and I'm both nice and honest" (i.e., affirmative identification with a religion). I am getting tried of it.
Keep that stuff to yourselves, maybe? Quit embarrassing yourselves. If the information we don't really want from you is true, we are confident that it will shine through you somehow in an interview or in the workplace. We want you to grow and benefit from the gift of community service, and your faith if you have one. But please don't talk about it. Showing us is just fine.

What happened to the secret, anonymous or quiet side of good works and giving? Wasn't that the original idea of the spirit, at least, that gave life to our giving?
One possible solution is the "What About Clients/Paris? Good Works Head-Out-of-Your-Ass-Now Challenge".
Here is how the WAC/P? challenge works:
Starting now, for one full year, any time, energy or money you or your family expend to (a) help the less fortunate, (b) find a cure for a disease, (c) fight or correct an injustice or (d) otherwise engage in any service or act of kindness, whether or not planned, shall be expended anonymously, secretly or, in certain cases, as quietly as possible. By way of example, and without limitation:
1. You may not write or mention that currently you or any member of your family are pitching in twice a week in the "inner city" at Jojo's Soup Kitchen,
2. That you took a leave-of-absence without pay to volunteer for 6 weeks at the Children's Hospital in Chile after the earthquake,
3. That you or your husband gave pro bono financial advice to the Church of the Final Thunder (or that your kid mowed the minister's lawn),
4. That you helped an elderly traveler fix her spare tire or help her get to her doctor's appointment on time.
5. You get the idea.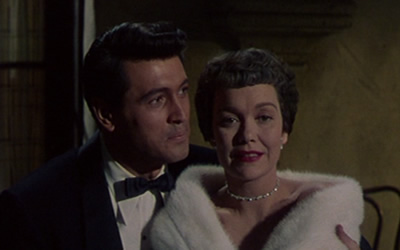 Rock Hudson and Jane Wyman in Magnificent Obsession (1954), based on the book by Lloyd C. Douglas (1929)

Posted by JD Hull. Permalink | Comments (0)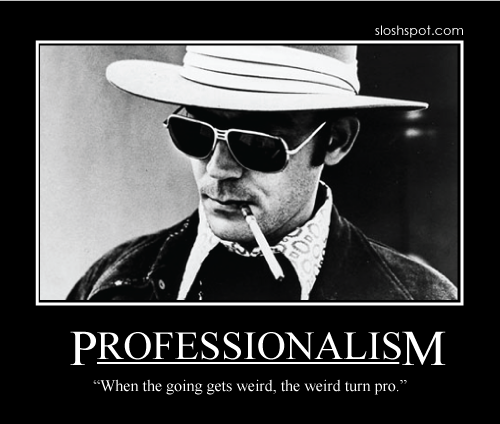 Posted by JD Hull. Permalink | Comments (0)
August 26, 2014
Or Overheard in Santa Monica. A true risk-taker college friend--no matter what they tell you 95% of Duke grads are not bust-out thinkers and leaders but instead very bright, pleasant, straight-up bourgeois citizens who play it safe; ironically, and by stealth, my intellectually über-wide open beloved alma mater even teaches them how to do this so they can replicate their parents if they so chose*--who failed miserably a bunch of times in the movie business but finally made it big in the writing-production side of nighttime television has this saying: "Dude, I've been broke--but I've never been poor." I love that.
* I loved Duke and am grateful beyond words to have been admitted. I expected that the university and my classmates would change my life in wonderful ways--and they did. I chose it over Dartmouth and some other fine schools. But we should all expect the world's "great" universities to drive new ideas, produce new kinds of people and make everyone, frankly, a little uncomfortable. They should never uphold the status quo.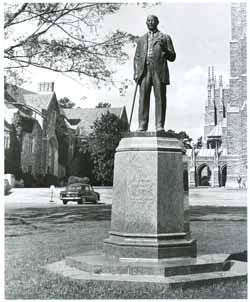 Tobacco entrepreneur James B. Duke. West Campus, Duke University.
Posted by JD Hull. Permalink | Comments (0)
In case you hadn't heard, on page 62 of the print edition of the September issue is "The Law-School Scam" by Paul Campos. It stars the InfiLaw System's three laws schools Florida Coastal, Arizona Summit (previously Phoenix) and Charlotte, Michigan's Thomas M. Cooley, Chicago's John Marshall and a few other law schools with names like 1920s-era apartment buildings which, before the 2008 Recession, were some of the players in the strange but unrelenting movement to make it easier and easier for people to become lawyers in the United States. If much of the Campos's well-written article seems familiar, it's because (1) several blogs have specialized in the "law school scam" (one blog even includes the phrase in its title) over the past four or five years and (2) David Lat's Above The Law has done a nice job of reporting on the strangest of all educational sagas: declining applications to "for-profit" law schools that are arguably of marginal quality in the first place coupled with people not particularly well-suited to attend law school applying anyway, getting in, running up huge debt to get through and expecting to obtain law jobs after graduating that simply no longer exist. Which reminds us. Don't miss the comments following the article. This subject makes folks angry.

Photo: Matt Dorfmann
Posted by JD Hull. Permalink | Comments (0)
August 21, 2014
Rule One: Represent Only Clients You "Like". Life's short. The profession is demanding enough. From our annoying but dead-on accurate, world-famous, wise and must-follow 12 Rules of Client Service.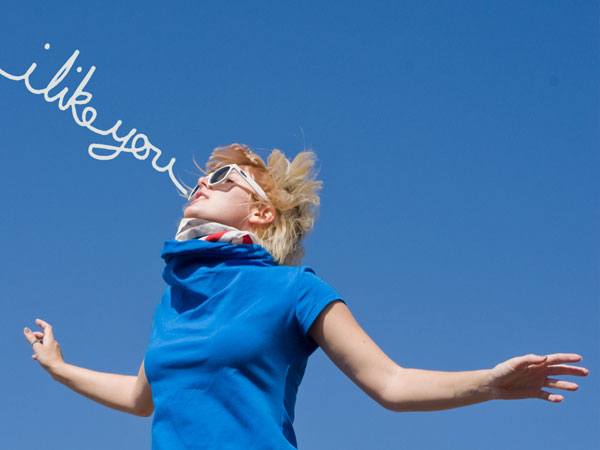 Posted by JD Hull. Permalink | Comments (0)
No passion in the world is equal to the passion to alter someone else's draft.

--H.G. Wells (1866-1946)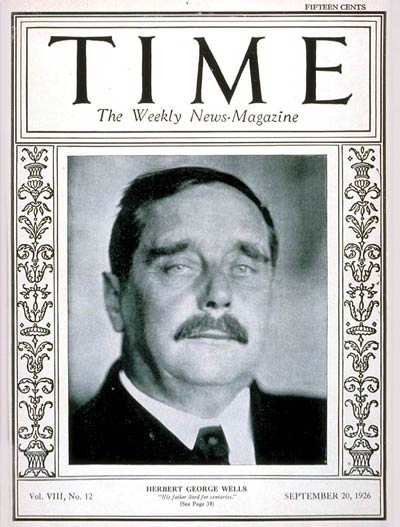 Posted by JD Hull. Permalink | Comments (0)
August 20, 2014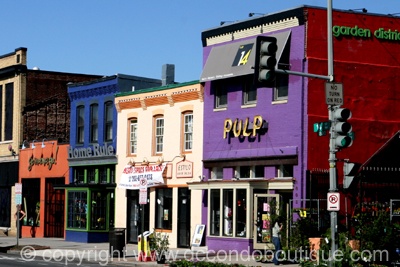 Another DC revitalization. No hookers, though. Where do they go, anyway?

Posted by JD Hull. Permalink | Comments (0)