April 29, 2017
Half my life is an act of revision.

--John Irving (1942-)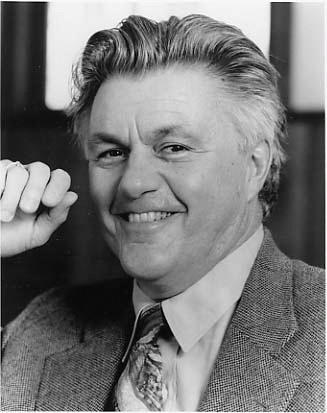 Posted by Holden Oliver (Kitzbühel Desk). Permalink | Comments (0)
April 28, 2017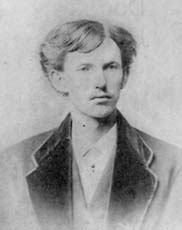 John Henry Holliday in 1872.
He despised and, whenever he could, preferred to engage bullies. He had a knee-jerk resistance to following the crowd in anything. He thought for himself. He argued with everyone (including the Earp family) about everything. He liked underdogs.
The Gift of Loyalty, Being There, Standing Up. Nine-tenths of what has been said or written about him, including Hollywood's versions, is hype. Doc Holliday wasn't a great shot, or anything like an artist with that big knife he carried around with him. He didn't kill scores of people. He wasn't drunk 24/7. Not everyone hated or feared him. Yes, he could be as mean as a snake.
But when you clear away the Old West myth, he's still a tragic but compelling and often admirable loner. Biographers do agree that John Henry Holliday (1851-1887) was fiercely loyal and could be counted on to stand up for friends--not just the Earp family--and a few others who might need a bold if flamboyant assist.
To be honest, I wish more lawyers--too many of us are cowards and wimps--had Doc's pluck, his ever-readiness to "be there" for you and his fine madness. Most of us? We don't come by strong character, action or decisiveness naturally. Face it: as a group, we are barely above-average Dorks. We've raised holding back, and even common cowardice, to an acceptable art.
Like many lawyers-to-be, Doc grew up comfortably and was well-educated. He was raised in Georgia as a popular and bright youngster in a close, supportive and fairly well-to-do family in which, among other things, he learned about card games. His clan's fortunes were badly set back, but not destroyed, by the Civil War and the subsequent occupation by Union soldiers.
He started out adulthood in 1872 as a 20-year-old graduate of a fine dental surgery school in Philadelphia. But Holliday caught Tuberculosis from either his stepmother or a patient in his first year of practice. At 22, still the beginning of his dental practice, he was diagnosed as "consumptive"--and told that he had but a few months to live.
This shock, coupled with what some researchers believe was a star-crossed love affair with a first cousin, made Holliday move West for his health. Dentistry quickly took a back seat to gambling. He became a binge-drinking rogue with only a few friends, professional gambler, resident wit, expert womanizer and prankster who was somehow menacing to most of the people he met, even at a weight of around 140 pounds. Although he was clearly an emotional and in some respects volatile man, most reports have him clear-headed, quick-witted and even strangely calm in violent situations the moment they erupted.
This was a bit of Social Critic and Philosopher in Holliday, too. I've read three bios now on Doc. (The best, to me, is Doc Holliday by Gary L. Roberts, John Wiley & Sons (2006)). Even when drunk, or when he had lost his temper (both happened a lot), Holliday was clear-eyed in a number of respects.
He wouldn't beat up on weaklings. He despised--and, whenever he could, preferred to engage--straight-up bullies and self-hating creeps. He had a knee-jerk resistance to following the crowd in anything. He thought for himself; he argued with everyone (including the Earp family) about everything. He liked underdogs. And even when cornered--or was about to be hauled off to jail (also happened a lot)--he had something caustic and often incredibly funny to say.
Tuberculosis did finally claim him in Colorado at age 37. There is no end to the lore about what he did and said, or to the speculation about what made him tick in those last 15 years. But even the most sober historical sources on Holliday do agree on one thing. Over and over again, if a friend--in a few cases a total stranger--needed him, he was there immediately.
Instinctive. No hesitation. An angry yet adept explosion. None of the pathetic step-by-step "analysis" of modern white collars that should shame us deeply every time and never does. You didn't need to ask Doc to help. Doc didn't need to think about it.
He just did it.
Posted by JD Hull. Permalink | Comments (0)
April 27, 2017
Daniel O'Connell (1775-1847), the "Liberator of Ireland", led a movement that forced the British to pass the Catholic Emancipation Act of 1829, allowing Catholics to become members of the British House of Commons. History knows him as a witty, eloquent and formidable politician, and the Member of Parliament for Clare. The English found him infuriating. But O'Connell was first and foremost a consummate and thorough trial lawyer, called to the bar at age 23 in 1798. As a cross-examiner, one modern writer has said, "he had no equal at the Irish bar." And not surprisingly O'Connell was a bit of a showman. In lectures published in 1901, Prof. John L. Stoddard said of him:
He was a typical Irishman of the best stock--wily, witty, eloquent, emotional and magnetic. His arrival in town was often an occasion for public rejoicing. His clever repartees were passed from lip to lip, until the island shook with laughter.

In court, he sometimes kept the spectators, jury, judge and even the prisoner, alternating between tears and roars of merriment. Celtic to the core, his subtle mind knew every trick peculiar to the Irish character, and he divined instinctively the shrewdest subterfuges of a shifty witness.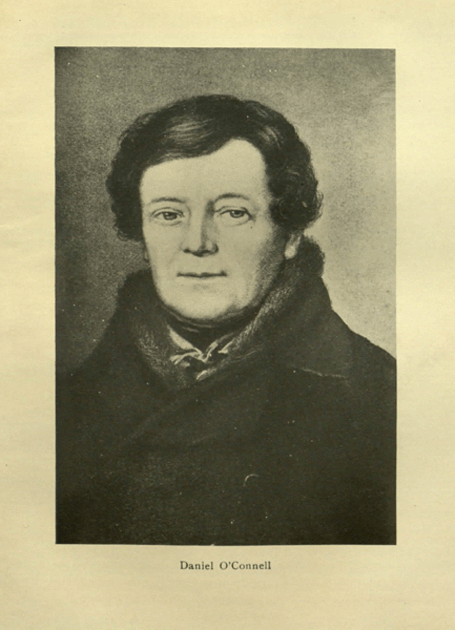 Posted by JD Hull. Permalink | Comments (0)
FRE 612 provides that if a witness uses a writing "to refresh memory", either while or before testifying, the adverse party is "entitled to have the writing produced at the hearing, to inspect it, to cross-examine the witness" on the document. Good trial lawyers overlook that FRE 612 applies to depositions as well as to trials. Federal decisions have applied the rule to depositions based upon Fed.R.Civ.P. 30(c). So ask a "hostile" deponent if he or she looked at documents before the deposition other than those being produced at the deposition. If the answer is "yes", request that they be produced. Go to the judge. You can have them produced during or after the deposition. Often the best documents are the ones that never make it to the deposition, like handwritten records that even opposing counsel doesn't know about.
Posted by JD Hull. Permalink | Comments (0)
April 26, 2017

"It's a shame the way she makes me sweep the floor..."
Posted by JD Hull. Permalink | Comments (0)
April 25, 2017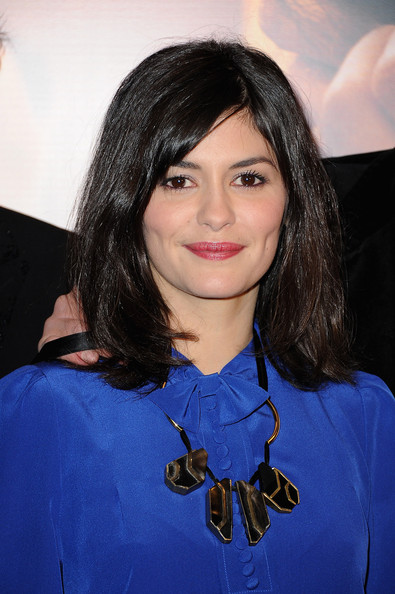 Source: Pascal Le Segretain/Getty Images Europe (2011)
Posted by JD Hull. Permalink | Comments (0)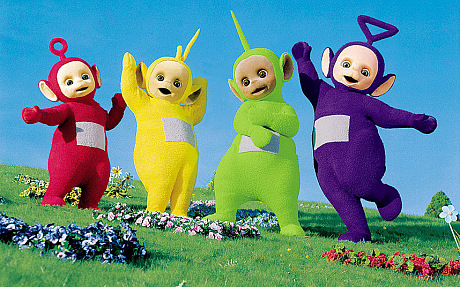 Image: Ragdoll Productions for BBC TV

What kind of human makes a great lawyer?
I don't mean a go-through-the-motions lawyer, a tell-you-what-the law-is lawyer (dipstick variety) or even a yeoman lawyer here. I mean a solid and effective advocate-adviser you can count on when money, reputation, freedom and sometimes life itself is at stake.
People who work every day for 40 years for each client as if it's their first day working on their first real client assignment. Sure, some of the details get to be tedious or old hat after a while--but those juices are always flowing. They are always tuned into their responsibilities to others. They take great pride in it. People, if you will, who were born to be lawyers.
"Nice, smart" kids, maybe?
No. In fact, "nice, smart" kids including scads of first-borns who were always great students, maybe elected Senior Class President in high school or on the debating team in college--they come in droves to the legal profession every year and have done that for generations--almost always make shitty lawyers.
"Smart" is a prerequisite. "Nice" is okay--"happy" is more important--but you meet few sane clients who insist on "nice".
To be an effective lawyer, you need a lot more going on, whether you are doing litigation, transactional work, regulatory matters and even legislative/lobbying kinds of projects. I'm not an expert on personality types. But in my view you probably ought to have all of the following: (1) more energy than most people have, (2) stamina (good physical health, perhaps better than average health), (3) persistence, (4) ambition, (5) resilience, (6) competitiveness and a (7) mean streak a mile wide you can turn off and on. And that's for starters. Here are two more: (8) a natural tendency to thrive on and even relish conflict (no, not "embrace", I said relish) and (9) a natural tendency to regard "stress as kind of fuel".
So with that in mind, we've renamed our blog, starting two days ago--until the day after Labor Day--What About Clients/Paris? will be known as "It's Not About the Lawyers, Teacups." As most of our seven or eight regular readers we've picked up since our launch 10 years ago already know, we think there is currently in the legal profession an alarmingly undue emphasis on concepts like:
(a) lawyer comfort and satisfaction generally,
(b) lawyer self-esteem,
(c) lawyer "resilience" (N.B. "lawyer resilience"; this is a subtopic if there ever was one that is certain to make a lot of sophisticated clients look suddenly like they've lost several pints of blood the first time they hear it),
(d) lawyer "mindfulness" and other pop-Zen faux-Eastern notions of well-being, calm, repose, serenity and right state of mind which are taught by people who have no idea what they're talking about to often youngish lawyers who don't know the difference and which would have Alan Watts, Eknath Easwaran or Gautama Himself rolling agonizingly in their graves;
(e) lawyer mental health, and
(f) the new "Lawyer Patienthood", especially underemployed or unemployed younger lawyers who are desperate to make the profession "fit them" even if in the best of economic times it would be painfully apparent to them and many others that they are wonderful, important and talented creatures who deserve to be happy but were simply not cut out to be lawyers in the first place. "Nice, smart kids" can certainly do many other things.
I think that the wrong humans have been entering law school for some time now, from the oldest Baby Boomers to the youngest of Gen-Ys. Somehow we need to attract those who are born with the basic mental, emotional and physical makings of the kind of person clients and customers can rely on with confidence. There are lots of these folks--and we need to start attracting them to this profession. For the last three decades, at least, they have not appeared in great numbers. Let's develop more sophisticated ways of identifying them--and for the sake of clients everywhere somehow start getting them here.
[From a post on September 3, 2015]
Posted by JD Hull. Permalink | Comments (2)
April 24, 2017
You cannot afford to act for business clients you do not like and respect. Rule One: Represent Only Clients You "Like". Life's short. The profession is demanding enough. From our annoying but dead-on accurate, world-famous, wise and must-follow 12 Rules of Client Service. Excerpt from Rule 1:
By "like", I mean it loosely: to derive for whatever reason real pleasure and satisfaction while doing legal work for a individual or organization.

My firm shies away from individuals as clients, regardless of his or her resources. We usually represent businesses. So in the case of an organization, we "like" the client because overall we somehow feel comfortable with or maybe even admire the personality, business culture or goals of that client, personally like/admire the client reps and general counsel, or both.

My firm "likes" business clients which are experienced, sophisticated users of legal services. When we perform well, the client appreciates us and signals that appreciation. So then we like the client even more, and want to do an even better job or keep doing the good job we are doing so we can derive more real pleasure from the engagement, and obtain more work.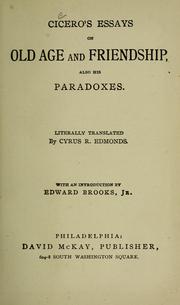 Posted by JD Hull. Permalink | Comments (0)
A few more words about our world-famous The 12 Rules of Client Service, first published here in April of 2006. Think of these rules as a 12-step program for suits and their employees: lawyers, accountants, consultants, execs, technicians and countless other occupations now laboring to provide solutions to customers in the new global services economy. The goal of the 12 Rules is to align the interests of clients/customers and service providers to the fullest extent possible.* We think they do that well. Finally, the rules (while badass, make no mistake) are not perfect. Got suggestions or criticisms? We'd love to hear them.
*The 12 Rules were not written for yah-yah "happy atmosphere" shops like, say, Starbucks or Disney World. The rules are not about being friendly, nice, obsequious or servile with the client or customer.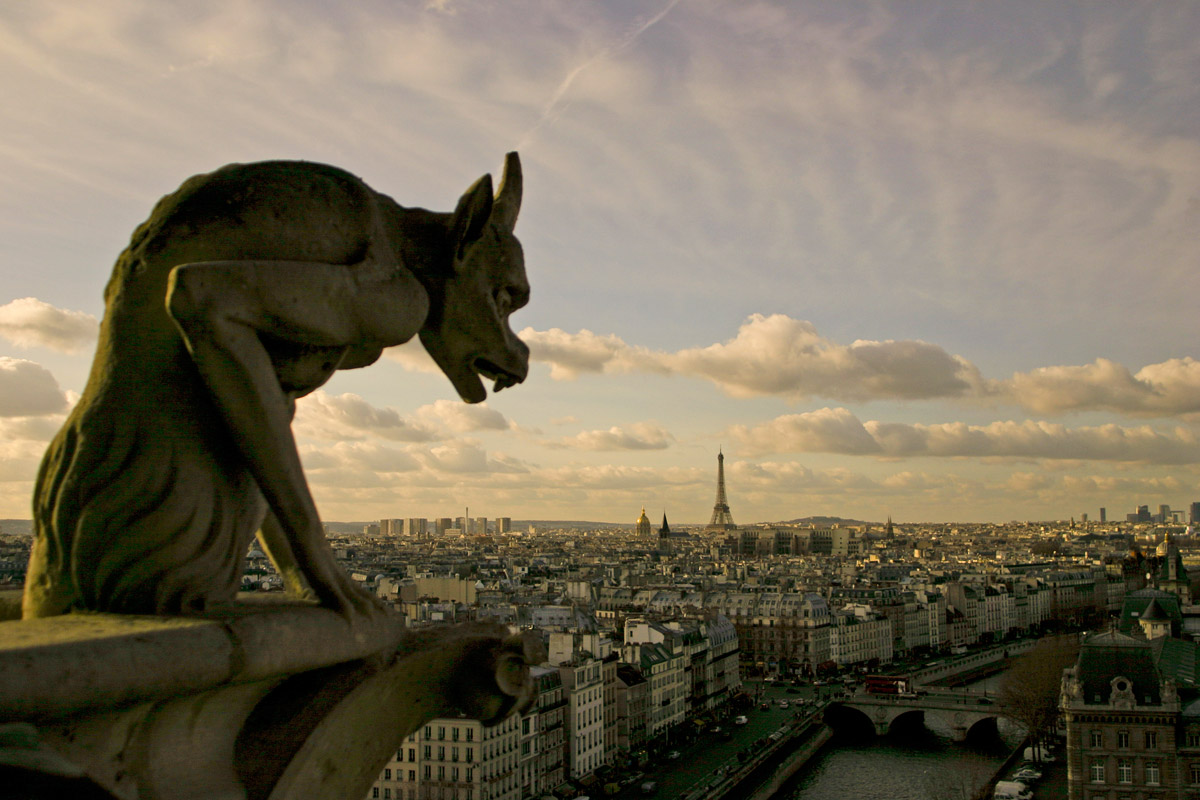 Posted by JD Hull. Permalink | Comments (0)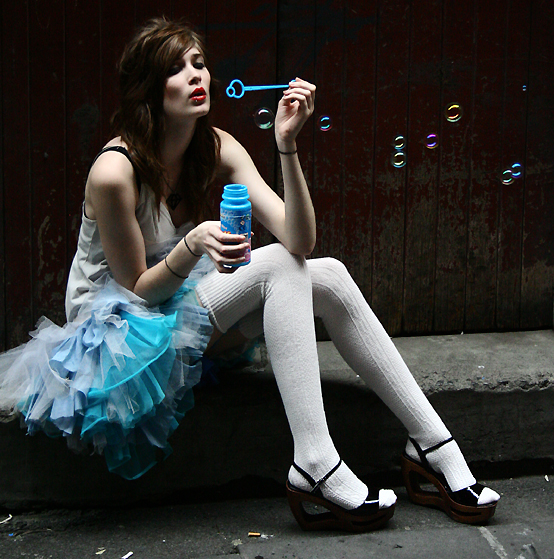 Crystal, blowing off work again--and just when you need her.
Not exciting. Just useful. In October of 1976, Congress passed a barely-noticed housekeeping addition to Title 28, the wide-ranging tome inside the U.S. Code governing federal courts, the Justice Department, jurisdiction, venue, procedure and, ultimately, virtually all types of evidence. 28 U.S.C. Section 1746 is curiously entitled "Unsworn declarations under penalty of per­jury".
It allows a federal court affiant or witness to prepare and execute a "declaration"--in lieu of a conventional affidavit--and do that without appearing before a notary. Under Section 1746, the declaration has the same force and effect of a notarized affidavit. Read the 160 word provision--but in most cases it's simple. At a minimum, the witness at the conclusion of her statement needs to do this:
"I declare (or certify, verify, or state) under penalty of perjury that the foregoing is true and correct. Executed on (date). (Signature)".
A "unsworn" declaration with the oath required by section 1746 can be used almost any time you need an affidavit, e.g., an affidavit supporting (or opposing) a summary judgment motion.
Posted by JD Hull. Permalink | Comments (0)
April 23, 2017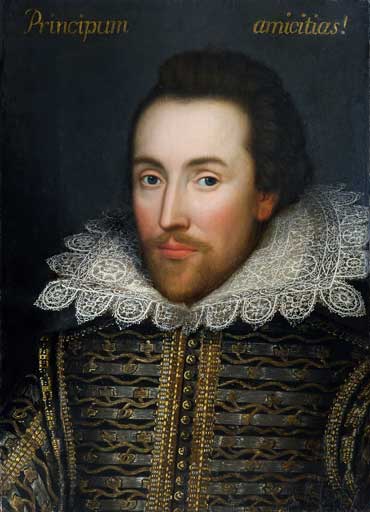 HORATIO
O day and night, but this is wondrous strange!
HAMLET
And therefore as a stranger give it welcome.
There are more things in heaven and earth, Horatio,
Than are dreamt of in your philosophy.
Hamlet, Act 1. Scene V.
William Shakespeare (1564-1616)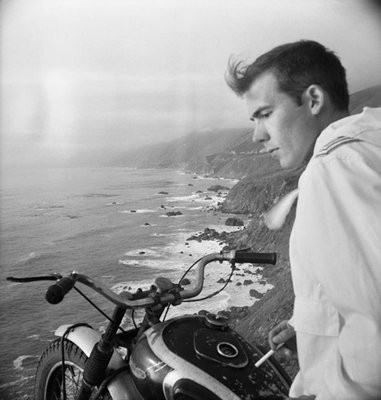 "Maybe there is no Heaven."
Generation of Swine: Tales of Shame & Degradation in the '80's.
Hunter Stockton Thompson (1937-2005)
And Heaven on Earth? That's up to us, right?
Welcome to Blawg Review No. 318, which follows Texas trial lawyer Mark Bennett's inspiring No. 317 at the well-regarded Defending People. My name is Dan Hull. I practice law to (1) make money, (2) ensure that every day will be different than the one before, (3) use everything I have practicing law so I can feel alive, (4) serve sophisticated purchasers of legal services who "get it"--corporate clients with in-house counsel normally represented by much larger firms--and put them first, and (5) treat my law practice and firm as both a shop and a laboratory for new ideas.
"Immersion" is what I seek in life and work. So that my life is full, and full of surprise. For me, this is exactly what William Shakespeare (or whoever authored the works bearing his name) and Hunter Thompson had in common. It is the gift, and courage, to get us to fully participate in the story along with its creator. The Singer, if you will, becomes the Song.
April of course is National Poetry Month. Today, April 23, is the day on which William Shakespeare was very likely born and also (strange as it seems) most definitely the day on which he also died. Happy 448th Birthday, Sir--and thank you. In your plays, characters, story and theme strut, bellow, work, play, dart and dive in and out together with all the surprise and verve of real life. As in Thompson's work generations later, you are always "there". With us. In fact, the sense of writer participation in the work of both Shakespeare and Thompson shoots through each line. In Thompson's case--"as your attorney, I advise you to take a hit out of the little brown bottle in my shaving kit"--writer involvement is impossible to ignore as he throws himself into the narrative. The capacity for detachment, while occasionally important and present in the works of both, is just one tool in the arsenal of storytelling. These two authors are fully-engaged. In the story. With us. Now. Immersed.
I want to be that kind of lawyer, too.
Six years ago, in Blawg Review #43, Boston's Diane Levin gave us a fine Shakespeare edition which celebrates a man whose 38 plays, 154 sonnets and other poems changed the English tongue forever and made it work harder, bend more, stretch mightily and finally give England a language that could keep up with its cascading, unrelenting and wonderfully vibrant and ancient imagination. He used words, made new words and experimented with word-combinations so that both the writing and the author were fully-engaged, participating, immersed in the story, risk-taking. It was not like anything that had gone before it. Read, for example, the entire Hamlet scene above.
Hunter Thompson--I have inadvertently channeled this journalist for nearly three decades since I covered for a college daily an infamous speech he gave--took participatory one step further in his feisty-funny yet oddly clear-eyed new journalism. But, for his time, William Shakespeare's body of work revolutionized what the English language could do. Changed forever how we saw ourselves. His work demonstrated in and of itself what humans could do to change the world. Simply put, Shakespeare, like Geoffrey Chaucer before him, made English cool. Very cool.
And all of you? I hope all of you will do the same thing with your law practice--and with the entire law profession itself. Please push the envelope a bit for us all.
But first things first, as they told me when I exited my Final LL.M Program. Shakespeare's Works? Who wrote them? Francis Bacon or Edward de Vere, 17th Earl of Oxford, are my two personal favorites for the honor. Perhaps a number of people or a combination wrote them. But not Shakespeare. The chances that the historical person, a well-meaning actor-bumpkin from Stratford named William Shakespeare, wrote all these assorted, richly-layered erudite and intricate gems in a working life in which he retired at 49 is about as likely as learning in a few years that Billy Carter, Jimmy's brother, invented the Internet, thought up Twitter, and did both theoretical and initial lab work resulting in three Nobel Prizes in Physics over a 20-year period. Or, staying with rogue presidential brothers, that Roger Clinton brokered several Middle Eastern cease fires, engineered Procter & Gamble's Gillette acquisition, and still had time to join the special forces, get buff and shoot Osama bin Laden.
If he were living today, Will Shakespeare would reside as a community theater local "star" amongst my many cousins in eastern Tennessee in a house with a front porch decorated by all-year-long Christmas tree lights and featuring a really big Coke Machine. My childhood friend Ernie from Glen Burnie, who has an English degree from Yale, and is now a partner and trial lawyer in a well-known DC-based law firm, dismisses the historical Will Shakespeare more comprehensively, if crudely: "Kind of guy who'd try to blow himself with a Dust Buster, if you ask me." Note: Just heard that Ernie lost his slot again at The University Club.
So Shakespeare couldn't have written "Shakespeare". But Someone Cool, Brave and Hard-Working did--and he, she or it changed Everything: character, story, our sense of an inner life, consciousness itself, words--and how they could sing.
So let's celebrate those who do things, whoever they are, famous or unsung, and especially those who do great things. Which are almost always difficult, frustrating things. A gentleman from South Carolina, trial lawyer Bobby G. Frederick, reminds us at Trial Theory that today is also the 112th anniversary of Teddy Roosevelt's "Citizenship In A Republic" speech delivered at the Sorbonne, Paris, France, 23 April, 1910. It is an Ode to Quality long-loved by hard-working full-time lawyers worldwide. Excerpt:
It is not the critic who counts; not the man who points out how the strong man stumbles, or where the doer of deeds could have done them better. The credit belongs to the man who is actually in the arena, whose face is marred by dust and sweat and blood; who strives valiantly; who errs, who comes short again and again, because there is no effort without error and shortcoming; but who does actually strive to do the deeds; who knows great enthusiasms, the great devotions; who spends himself in a worthy cause; who at the best knows in the end the triumph of high achievement, and who at the worst, if he fails, at least fails while daring greatly, so that his place shall never be with those cold and timid souls who neither know victory nor defeat.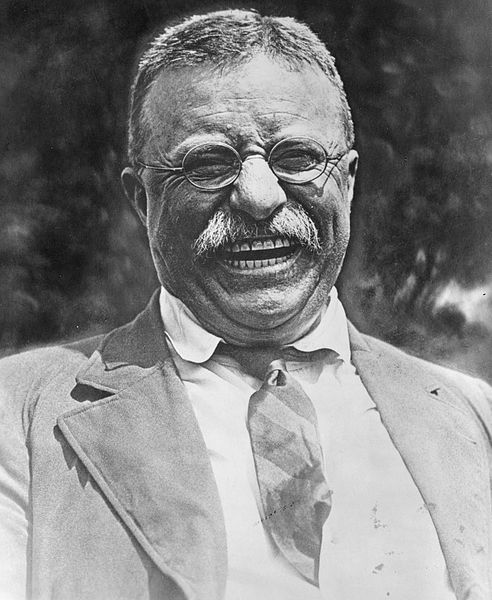 You get the idea. This Edition of Blawg Review for lawyers who get up and do it every day. Let's start with three "non-virtual" friends of mine. Patrick Lamb, the Chicago business trial lawyer and law firm innovator who got me interested in blogging back in 2005, is a "trench lawyer" if there ever was one. We share similar career paths and a real drive to build a completely new kind of law firm for higher-end clients. I've spent more time personally with Pat than any other lawyer who writes. For several years, and directly due to our connection through blogging, our respective law firms were main drivers together in the same invitation-only international business law consortium based in Austria. We are still members together of a second invitation-only group based in Charleston. We've served on each other's panels on the subjects of higher-end customer service, law practice, and litigation. Pat has great business sense (rare in lawyers) and a fabulous legal mind. See his commentary in "WSJ on ever increasing hourly rate: anyone else get a sense of deja vu?" at his always-provocative In Search of Perfect Client Service. He is one of a handful of people who is changing our profession.
Brit pundit, law professor and velvet-voiced Charon QC, another innovator and doer I met in London in 2007, is one of the funniest and most erudite human beings alive, in or out of the law. If Pat Lamb got me writing again, Charon kept me doing it because he always made blogging, well, great fun. And there were all these great young female "assistants" around him when we met in Mayfair. Anyway, a useful and serious guest post on the UK Facebook litigation by Stephens Scowns Solicitors comes our way in "Careless talk costs jobs". The UK now has 30 million Facebook users. In Preece v. Wetherspoon, an employment tribunal held that a pub manager was fairly dismissed for gross misconduct after she used Facebook during working time to make comments about two difficult customers. You say you had your privacy settings on? Sorry, Sweetie, not a defense. It's still public domain.
The ultimate New York City trench lawyer, and non-virtual friend, is criminal defense lawyer Scott Greenfield at Simple Justice. Scott's made legal blogging--there is no other way to say this--important. Scott, like any number of great lawyers, and great men, is a straight-up pain in the ass. Verbatim quote: "Not trying to be difficult. I just am." He owes me lunch. He owes me at least $5. But I would, and will, refer any corporate criminal investigation I encounter to any general counsel I know to this man. In serving clients, which is the hardest thing on earth to do well, he gets the importance of: speed, lightning application of law to fact, being right there and being organized. He knows how to talk to the most sophisticated clients in the world when they need a little tough love. Hear him, for example, charm Cambridge, Massachusetts, Harvard Yard and Harvard itself in this one: "Taxing the Frugal Future". Talk about immersion in the subject matter.
Another Brit doer, David Allen Green, aka Jack of Kent, is a lawyer-blogger with an impressive record of investigative journalism. He asks "should there be a legal blogging prize?, based on his experience last year of reviewing 2000 blogposts for the George Orwell political blogging prize. One of his sources for this thoughtful piece? Our man Charon QC.
Back in the States, well-known Miami trial lawyer Brian Tannebaum writes at "The Practice", his "combat pay" column at Above the Law, "It's Not Always About the Clients", about abusive clients. It's at once a brave and common sense article that educated me about other practices, especially in the criminal defense area. I did not like the title--I can think of a few others that might fit better here--but I liked what he had to say. He made me think.
Another Alpha Dog, Innovator and Doer: Fellow Midwesterner and Seattle-based Dan Harris writes China Law Blog. Like Greenfield and Tannebaum, he lawyers--and writes--every day. If you work, or want to work, in Greater China, follow Dan. See "The Apple-Proview China Trademark Litigation. It's Gonna Settle. Bet On It". Can you ever imagine Dan not telling a client what he really thinks? I can't.
Super-Athlete and New York PI lawyer Eric Turkewitz covers the Boston Marathon, The Importance of Drinking Water, and my second favorite poet in The Boston Marathon (Highway to Hell)". This Don Rumsfeld (disclosure: I like and admire the guy) quote and triple-haiku, frankly, has always made sense to me:
There are known knowns. These are things we know that we know. There are known unknowns. That is to say, there are things that we know we don't know. But there are also unknown unknowns. There are things we don't know we don't know.
And humorist-lawyer Kevin Underhill of Shook, Hardy & Bacon, a name which is at once lyrical and kind of funny-sounding, but I am not sure why, has written "Plaintiff: This Soap Did Not Attract Women as Promised" at his Lowering the Bar. In my next lawyer life, I would like to do some serious class action work in male pheromone or enhancement products that fail.
Mega-Doers in the Profession:
See the ABA Journal's interesting piece, which echos my thoughts on how powerful GCs have become, called The Rise of General Counsel". "The supply of sophisticated business lawyers has increased beyond demand, increasing the power of a few hundred general counsel who control the budgets," the article notes. And I think that is a very good thing for the right outside lawyers who can make the transition from specialists to "quarterbacks" and project managers.
At Above The Law, find out what lawyers worldwide are among the most influential people in the world on the Time 100 list.
At Jamison Koehler's Koehler Law, see a post addressed to the dreaded Slackoisie as infants. It's entitled "Advice To An Incoming 1L: Humble Yourself Before The Law. Surrender".
AttorneyatWork has something that I, for one, can use: "Staying Healthy: 10 Tips for Traveling Lawyers".

The Economist and the Judge on the Bigger Picture, Services, Subsidies: Near and sadly dear to my heart is a must-read by Decline of U.S. Manufacturing by Richard Posner of the enduring Becker-Posner Blog, where Judge Posner hits a few Rust Belt nails on the head. Excerpt:
Becker points to the analogy of agriculture. Employment in agriculture has plummeted, leading to anxieties spurred by agricultural companies about the decline of the "family farm" and the loss of the imagined virtues of the independent farmer, to combat which agriculture continues to be heavily subsidized. The subsidies are widely recognized to be a pure social waste, and the same would be true of subsidizing manufacturing. Like manufacturing, American agriculture is thriving with its historically small labor force.
Finally, here's a soulful, erudite and off-beat article by Steve McConnell, one of the writers of Dechert LLP's Drug and Device Law called "The Long Goodbye".
What About Paris/Clients? is grateful for the opportunity to host Blawg Review a third time. Blawg Review needs to sign up future hosts. It's always an experience. If you are game, get in touch with Ed, the Editor 'n' Chef. The next scheduled Blawg Review will be on May 21 and hosted by Cyberlaw Central, by Kevin Thompson, of Chicago's Davis McGrath LLC.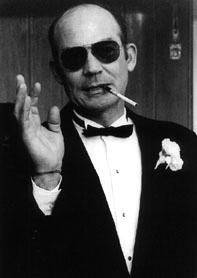 Original post: April 23, 2012 In memory of John (aka Ed. Post)

Posted by JD Hull. Permalink | Comments (0)
April 22, 2017
Today is Earth Day, Edition 48. The first was on April 22, 1970. It was founded by the late U.S. Senator Gaylord Nelson (D-Wis.), and organized and led by Denis Hayes, National Coordinator for the 1970 Earth Day, and since then a mainstay leader, thinker and writer in the environmentalism movement.
Senator Nelson was a lawyer, outdoorsman, true Wisconsin character, ex-governor and hardworking legislator. To get an idea of him, see my 2005 remembrance of "The Earth Day Senator", which appeared in Environmental Protection Magazine after his death in July of 2005. In Nelson's very first speech as a senator--in March of 1963--he had argued that reductions in America's air and water quality to be a pressing national issue.
"We need a comprehensive and nationwide program to save the natural resources of America," he continued. "Our most priceless natural resources are being destroyed."
Step right up, folks. This was new and different 1960s-era stuff. Conservation and protection of natural a resources--once the province of civics classes, the scouting movements, and a few scattered organizations like the Sierra Club--was about to become national, emotional and political.
Six years later, Nelson tapped Hayes to launch the first Earth Day. Denis Hayes has been student body president at Stanford University, and an activist against the war in Viet Nam. After Stanford, Hayes was attending Harvard's Kennedy School of Government when Nelson in 1970 hired him to spearhead the first Earth Day.
Hayes himself became a leader, solar power advocate, author and main driver in the then-new environmental movement. See this past post on his widely-discussed new book (with his wife Gail Boyer Hayes) "Cowed: The Hidden Impact of 93 Million Cows on America's Health, Economy, Politics, Culture, and Environment."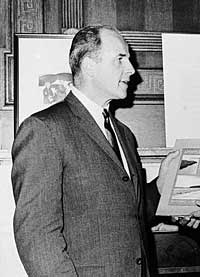 Nelson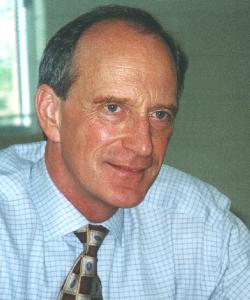 Hayes
Posted by JD Hull. Permalink | Comments (0)
Lips like cherries and the brow of a queen,
Come on, flash it in my eyes.
You said you dug me since you were thirteen,
Then you giggle as you heave and sigh.
--R. Plant, J. Patrick, Albion Inc.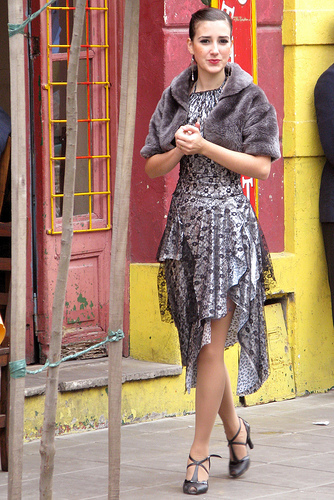 Through the circus of the Buenos Aires queens.
Posted by JD Hull. Permalink | Comments (0)
April 20, 2017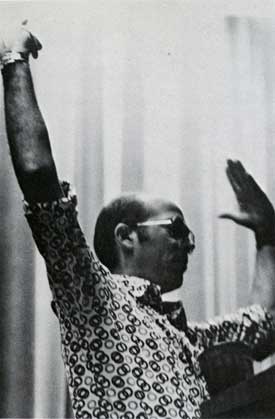 Editor's Note: The following is a verbatim reproduction of an article appearing in The Chronicle, Duke University's student daily on October 23, 1974. Page Auditorium is on Duke's West campus.
Thompson, Audience Clash in Page Chaos
By Dan Hull
"Is there any coherence in this thing? I feel like I'm in a fucking slaughterhouse in Chicago early in the morning."
DURHAM, N.C.--In a pathetic attempt to slide something coherent through his staccato mumble, Gonzo journalist Dr. Hunter S. Thompson was met last night at Page Auditorium with a bevy of jeers, curses, and a request by the Duke University Union to leave the stage.
According to Union spokespersons, it was expected that the slightly inebriated Thompson would drive away the audience if his talk turned out particularly monotonous.
Frustrated by the dialogue between the disjointed speaker and the belligerent audience, some did leave while others, many of whom were as well-oiled as Thompson, remained until the journalist was escorted off the stage.
Beer cans and joints
Beer cans and an occasional joint passed among the rows of the auditorium as Thompson, forty minutes late and looking more like a lanky tourist than a radical journalist, poked across the stage to the podium.
Slouching there, Thompson began: "I have no speech, nothing to say. I feel like a piece of meat," referring to his marketing by his lecture agency.
Having tossed aside the index cards on which were written questions from the audience, Thompson received few serious oral questions from the audience.
"What I'd really like to be in is an argument" he said.
When a baby cried Thompson mumbled, "That's the most coherent fucking thing I've heard all night."
In most cases, serious questions, and Thompson's responses to them were inaudible or incoherent.
Visibly put off by the belligerent Duke audience whom he repeatedly referred to as "beer hippies," Thompson was most relaxed and clear when talking about Richard Nixon.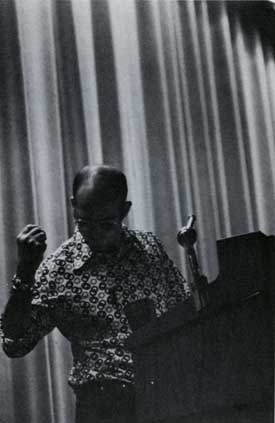 Photos: The Chronicle.
Posted by JD Hull. Permalink | Comments (0)
People will not wait to be introduced and will even begin to speak with strangers as they stand in a line, sit next to each other at an event, or gather in a crowd.

--Commisceo Global, a London-based consultancy on what to expect in America
One of my best Brit friends is a City (central London) lawyer who lives part of the time in Kent. He and his wife live in a very old village which is about the same population it was 1000 years ago: about 200. To a degree, and at only certain times, I like making him uncomfortable with my American colonial manners, and in some situations work at it pretty hard. In most respects, however, I do as my European hosts do wherever I am and wherever they take me. But there are exceptions. For one thing, I refuse to park my friendliness and open curiosity about people, places and things. I can't help it. Even when I am trying to tone things down.
Like the time I upset everyone by chatting up my Kent friend's butcher early one quiet Saturday morning while the butcher was cutting up something that we would prepare later for dinner. Just the three of us. No one else was in the store. It was quite tiny but had a prosperous look. The butcher was clearly proud of his shop. I started asking the butcher about the store, how business and even his hat, which I complimented him on. Which took me only about 30 seconds. The butcher looked a bit frantic, said nothing and turned to my friend for help or an explanation. The butcher got both. My friend quickly said something like "He's an American...very friendly you know...what are we to do?"
It's true. American manners drives Brits, Germans and most northern Europeans nuts: American informality, openness, curiosity non-stop cheerfulness and friendliness. Over on their side of the pond, even a very self-assured and accomplished southern England executive, consultant, lawyer or other professional, for example, would rather choke to death than talk to strangers in a subway or ask how to get to a bank or money exchange. But wide-open is what Americans are and have always been; if you want to do business in the U.S., you need to step up. Or at least tolerate us. When we Yanks are over there, you guys can complain and be mortified all you want. And you do.
There is no end to multi-cultural etiquette primers on "doing business internationally", and most of them are of course drivel. The best advice in a nutshell? Go where you need to go, and watch your American hosts carefully as you work--but do "go native". Be prepared to amp yourself up just a notch. The website of UK-based Commisceo Global Consultancy does a nice job of laying out the overall business atmosphere here in a few sentences:
American friendliness and informality is legendary. People will not wait to be introduced and will even begin to speak with strangers as they stand in a line, sit next to each other at an event, or gather in a crowd.

Americans are direct in the way they communicate. They value logic and linear thinking [note: not sure I agree with foregoing clause] and expect people to speak clearly and in a straightforward manner. Time is money in the U.S. so people tend to get to the point quickly and are annoyed by beating around the bush.

Communicating virtually (i.e. through email, SMS, Skype, etc) is very common with very little protocol or formality in the interaction. If you are from a culture that is more subtle in communication style, try not to be insulted by the directness.
Original: 2.21.16
Posted by JD Hull. Permalink | Comments (0)
See Rule 7: Know the Client. Every great client wants you to know him, her or it.
Take time out to learn the client's stock price, day-to-day culture, key management figures, industry players, industry reputation, overall goals and major things it tells the Securities and Exchange Commission. The client is publicly-traded, you say? Wonderful. You have much to read, friend. Also get a feel for what other credible sources--the client's website and public filings are not enough--are saying out there about your client.
Visit the client's offices and plants, too, especially if the client is small or privately held. Seeing live operations and key players moving around and interacting speaks volumes. Early on, and for every client, see as much as you can in 3D. Hey, it's fun. Do it free of charge.
Learn something about the client's history. Get a grip on its past and true origins. How your Houston-based petroleum or gas drilling client started out in 1884 in Indianapolis making pumps for bicycle tires will make sense, and maybe put a few things together for you. Even more importantly, history may tell you lots about the client's corporate "personality" and "culture", now and during the past 130 years. You may discover why the client now behaves as it does with its employees, and with vendors and competitors, or why it has a certain reputation in the marketplace.
By the way, in established and larger companies, my take is that corporate cultures and personalities--the Good, the Bad and the Strange--rarely bear any relationship to the make-up, character and day to day actions of individuals who currently lead and manage the company. And even if I'm wrong about that, personality, culture and atmospherics are certainly worth knowing about.
Finally, as you work for the client, does the talented in-house lawyer, GC or other client representative you must answer to actually pick up on your newly-acquired knowledge, nuances and insights? Yes. Absolutely.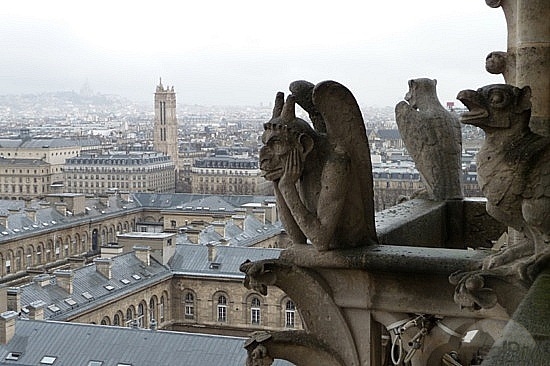 Posted by JD Hull. Permalink | Comments (0)
April 19, 2017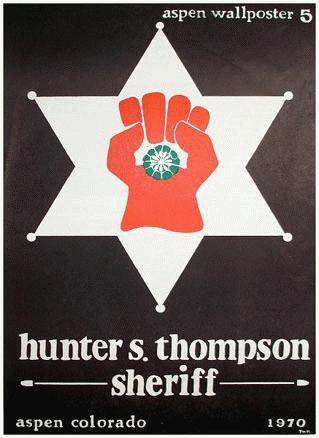 Kurtz. He got off the boat. He split from the whole goddamn program.

--Captain Willard, Apocalypse Now (1979)
Thompson had a way of keeping anyone unfriendly to the very idea of him beyond even mere curiosity. Just unaware. In that case, you were a nice person doing the best you could. You didn't "need it"--anymore than you needed to become good friends with Andy Warhol, Ralph Nader, Harry Dean Stanton, or Dr. John the Night Tripper, whoever they were.

--A Fan
Twenty years ago, when I was an associate in D.C. sweating everything, I worried a lot about something hanging in my office: a framed black, white and red "Hunter S. Thompson for Sheriff" election poster for a 1970 election in Aspen, Colorado.
The poster bore a Harvard Strike fist. Inside the fist there appeared to be what someone explained was a drawing of a plant which bad or crazy people chewed on to "get high". But I quickly realized that anyone who actually knew about Thompson and his books and articles on presidential politics, Las Vegas and the Kentucky Derby--the event in his hometown of Louisville was "decadent and depraved"--would likely like me for having it.
I was right. The poster meant nothing to most people who visited my office, and it even helped me make friends. In the 1970s and 1980s, people read and loved him or had never heard of him.
So you either "knew" HST--or you didn't.
He either delighted, or was too disturbing to explore. A talented and comical writer, he drank too much, really did like chemicals, hated Richard Nixon, upset people on the press entourage, freaked out editors, showed up drunk for "speeches", and arranged for Ed Muskie to be severely menaced on a train by one seriously funny outlaw rich kid named Peter Sheridan.
He liked weapons. He was once accused of firing a military rocket at a snowmobile. According to a friend of mine who worked for one of the TV news networks, Thompson once mysteriously and suddenly showed a handgun to Secret Service agents and reporters sitting in a booth in a famously silly Capitol Hill singles bar, mumbling "just in case there's a firefight..."
Even with that public life, Thompson had a way of keeping anyone unfriendly to the very idea of him beyond even mere curiosity. Just unaware. In that case, you were a nice person doing the best you could. You didn't "need it"--anymore than you needed to become good friends with Andy Warhol, Ralph Nader, Harry Dean Stanton, or Dr. John the Night Tripper, whoever they were.
Even after Thompson became a character in Garry Trudeau's Doonesbury, saw two movies based on his work, and died by his own hand in early 2005, most people didn't have a clue or want to. One exception in later years: "beer hippies" and GenX stoners finally discovered Thompson--"Gonzo, drugs, liberal stances, hey Hunter's my man"--and my guess is that he secretly looked down on them.
Well, anyone can be in his club at this point. But I needed it all along. He was an angry but fine writer, a humorist, an innovator--and a big hillbilly like me who grew up on the Mason-Dixon line and all along just wanted to fall in love. He still makes me laugh and cry.
Maybe there is no Heaven.

Or maybe this is all pure gibberish — a product of the demented imagination of a lazy drunken hillbilly with a heart full of hate who has found a way to live out where the real winds blow — to sleep late, have fun, get wild, drink whiskey, and drive fast on empty streets with nothing in mind except falling in love and not getting arrested.
Posted by JD Hull. Permalink | Comments (0)
April 18, 2017
What strange phenomena we find in great cities. All we have to do is to stroll about with our eyes open.

--Charles Baudelaire (1821-1867)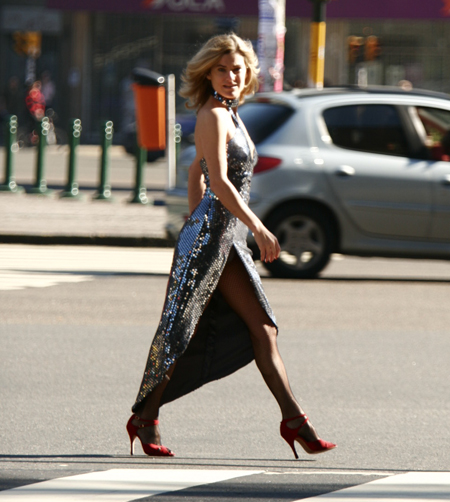 A friend in Buenos Aires.

Posted by JD Hull. Permalink | Comments (0)
April 17, 2017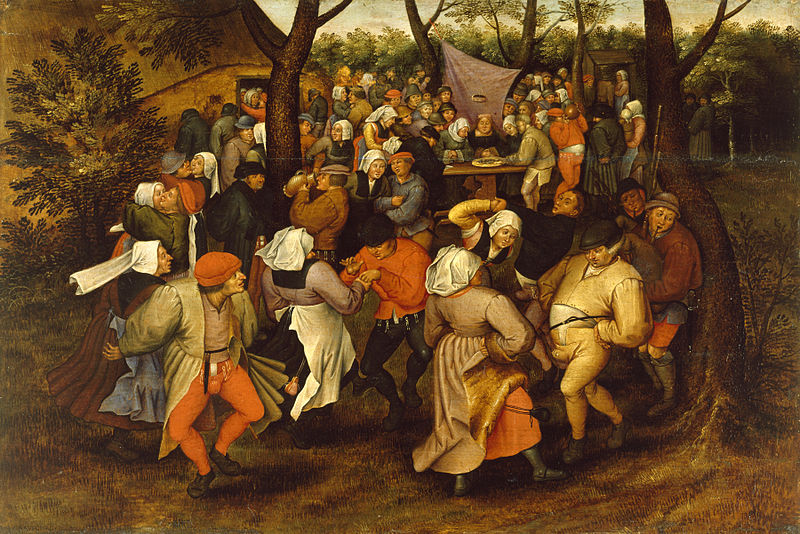 Posted by JD Hull. Permalink | Comments (0)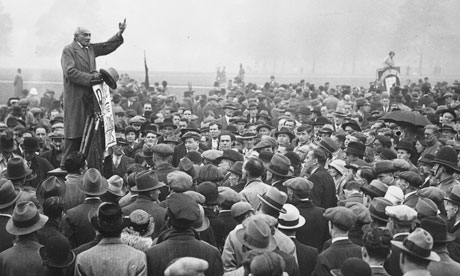 Posted by JD Hull. Permalink | Comments (0)
April 15, 2017
Annabeth Gish has long resided our Pantheon. She is a versatile artist and human.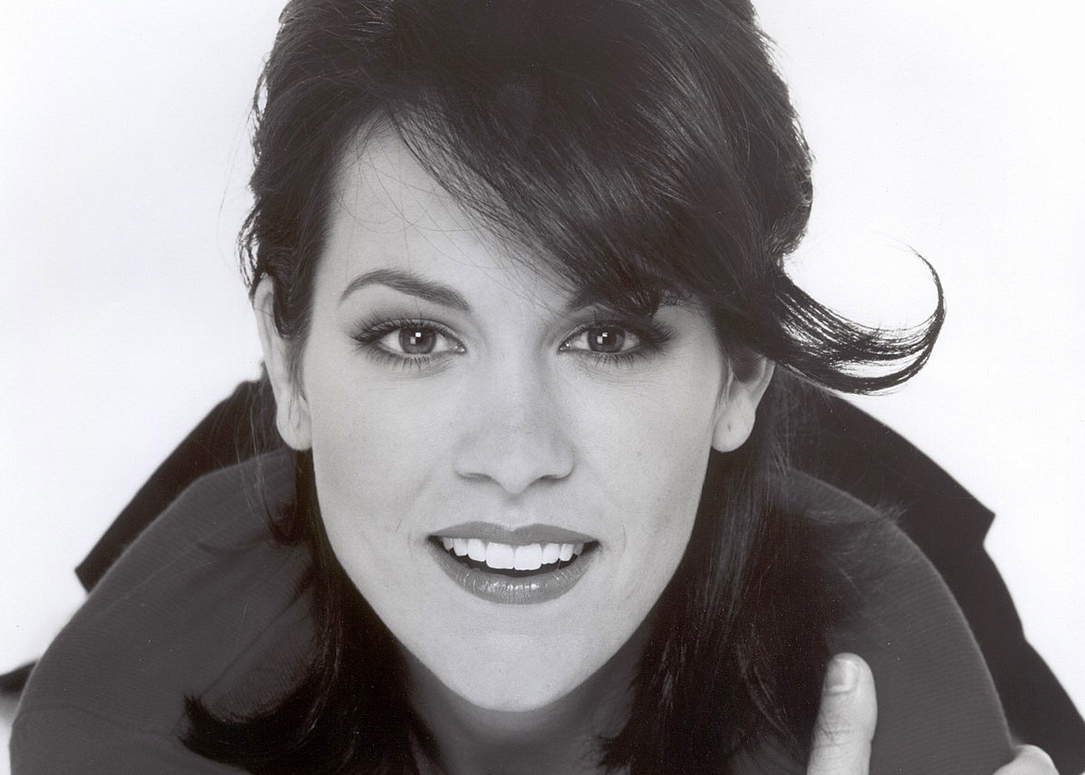 Posted by JD Hull. Permalink | Comments (0)
April 14, 2017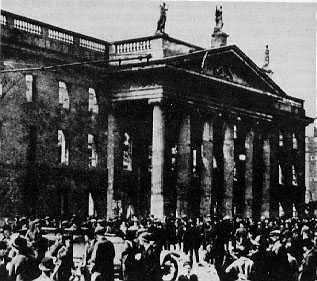 460 killed, 2600 wounded, 16 executions. The proclamation was read by Patrick Pearse outside the General Post Office in Dublin on Sackville Street (since 1924 O'Connell Street)--and the Rising began. It was modeled on a similar if less well-supported proclamation by Robert Emmet in 1803.

However, as one of our readers, Patrick J. Keeley, has pointed out:
The proclamation in 1916 was an actual declaration of a Republic. Emmet is more known for his speech from the dock when he spoke of Ireland one day taking its place (free) among nations of Earth. I don't think he ever actually proclaimed a Republic, he lead what in effect was a mob, sadly inebriated down Thomas Street in 1803. A noble effort and a tragic end to what would surely have been a brilliant legal career.
Posted by Holden Oliver (Kitzbühel Desk). Permalink | Comments (0)
April 13, 2017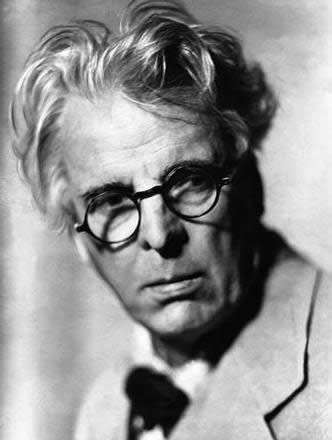 On Easter Monday, April 24, 1916, Irish republican leaders staged an Easter Rising against British rule in Ireland. The uprising, the most significant Irish revolt since 1798, took place mainly in Dublin. It was unsuccessful. The British eventually executed 16 people, including most of the uprising's leaders, for treason. In the five months that followed, William Butler Yeats, poet, pol, patriot and mystic, wrote and completed "Easter, 1916":

I have met them at close of day
Coming with vivid faces
From counter or desk among grey
Eighteenth-century houses.
I have passed with a nod of the head
Or polite meaningless words,
Or have lingered awhile and said
Polite meaningless words,
And thought before I had done
Of a mocking tale or a gibe
To please a companion
Around the fire at the club,
Being certain that they and I
But lived where motley is worn:
All changed, changed utterly:
A terrible beauty is born.

That woman's days were spent
In ignorant good-will,
Her nights in argument
Until her voice grew shrill.
What voice more sweet than hers
When, young and beautiful,
She rode to harriers?
This man had kept a school
And rode our winged horse;
This other his helper and friend
Was coming into his force;
He might have won fame in the end,
So sensitive his nature seemed,
So daring and sweet his thought.
This other man I had dreamed
A drunken, vainglorious lout.
He had done most bitter wrong
To some who are near my heart,
Yet I number him in the song;
He, too, has resigned his part
In the casual comedy;
He, too, has been changed in his turn,
Transformed utterly:
A terrible beauty is born.

Posted by Holden Oliver (Kitzbühel Desk). Permalink | Comments (0)
April 12, 2017
As with London, and with the County of Suffolk to the north, from where my mother's family came to Massachusetts via Ipswich 383 years ago, I am completely and hopelessly in love with Kent, mainly the eastern ("Men of Kent") part. The County of Kent is the southeastern doorway to the British Isles--it has even more history, legend and myth than London. Lots, and maybe even too much, has happened here during the past 2500 years. Eventually, in 51 BC, Julius Caesar called it Cantium, as home of the Cantiaci. Augustine founded what became the Anglican Church here in about 600 AD. And of course Thomas Becket, Chaucer's "holy blissful martyr", was killed here (Canterbury) in 1170.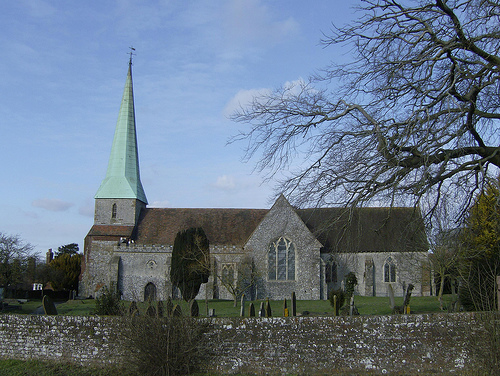 St. John the Baptist, The Street, Barham, Kent

Posted by JD Hull. Permalink | Comments (0)
April 11, 2017
What do members of Congress really do, anyway?

What have they done traditionally? True, staffs are bigger now--but much of life on The Last Plantation is the same as 50 years ago. What values, if any, are shared by those on work in Capitol Hill?

The Brookings Institution first published "The Congressman: His Work as He Sees It" by Charles L. Clapp in 1963 (507 pages, Anchor). Congressional fellow, policy wonk and former Capitol Hill aide, Clapp was one of the first Washington "old hands" to study and write about the way a legislator actually thinks and works--as opposed to "how Congress works" generally--in the American Congress.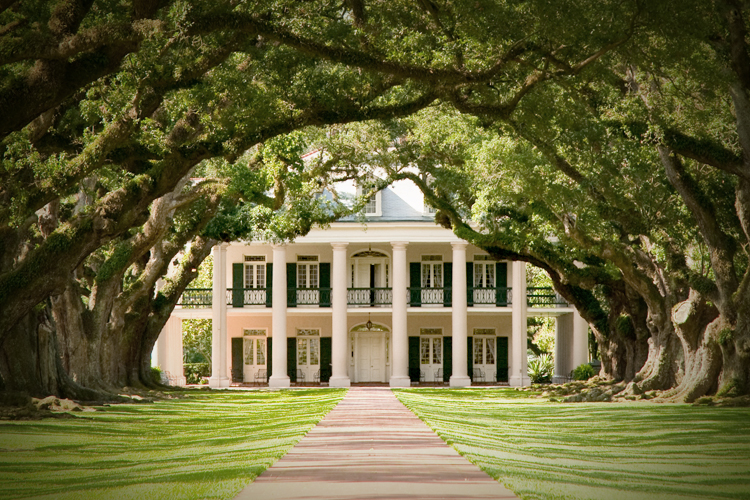 Posted by JD Hull. Permalink | Comments (1)
April 10, 2017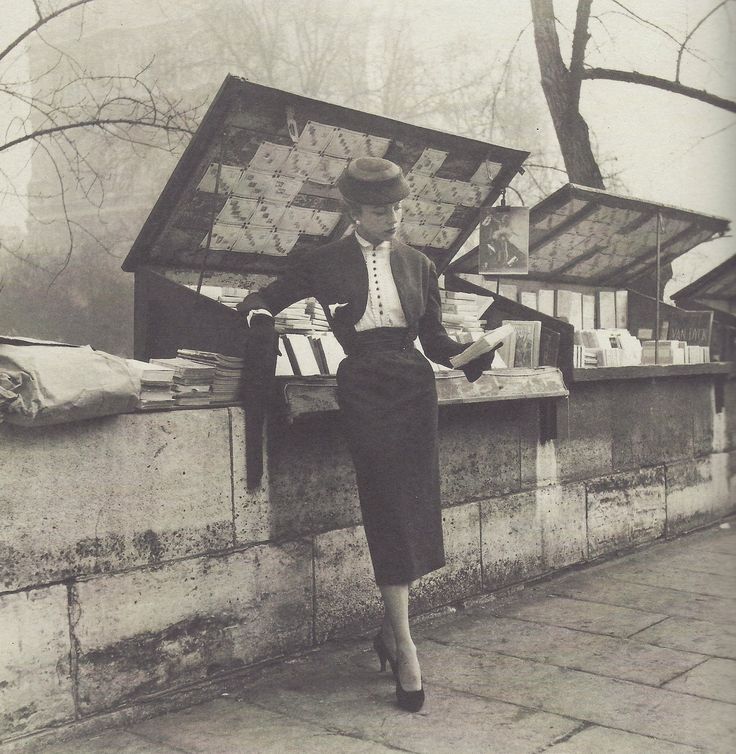 Paris 1952: Willy Maywald, Mannequin en tailleur quai Saint-Michel.


1. Never swive anyone named Zoe, Brigit or Natasha.

2. Let no one leave anything at your house.

3. Don't buy cheap shoes.

4. Shoe trees. Cedar. The most expensive.

5. Sorry. The Havard Bluebook is always important.

6. British women don't really like British men.

7. Have a coworker in same room if you interview someone.

8. Completely legal interviews are not very informative.

9. Don't jump to hire law grads with blue collar backgrounds. Some think they've arrived and are done.

10. Women make better associate lawyers.

11. On documents Rules 34 and 45 do different things. Know what.

12. If you travel, cats not dogs.

13. Very attractive women think they're ugly.

14. Very attractive men are delusional.

15. Irish, Welsh, Finnish and Afro-American women are totally and forever in charge. They are heroes.

16. A disproportionate number of Irish people are drunks.

17. A disproportionate number of Irish people are verbally and lyrically gifted.

18. Jewish doctors do not get Irish, English or German drunks. Have a cookie instead?

19. Jews and Italians are the best drinkers. They have rules. They have the genes.

20. The Jews really are it. Consistently awesome and world-changing tribe for 2500 years.

21. Well-dressed Russian women are cheap, treacherous and insane.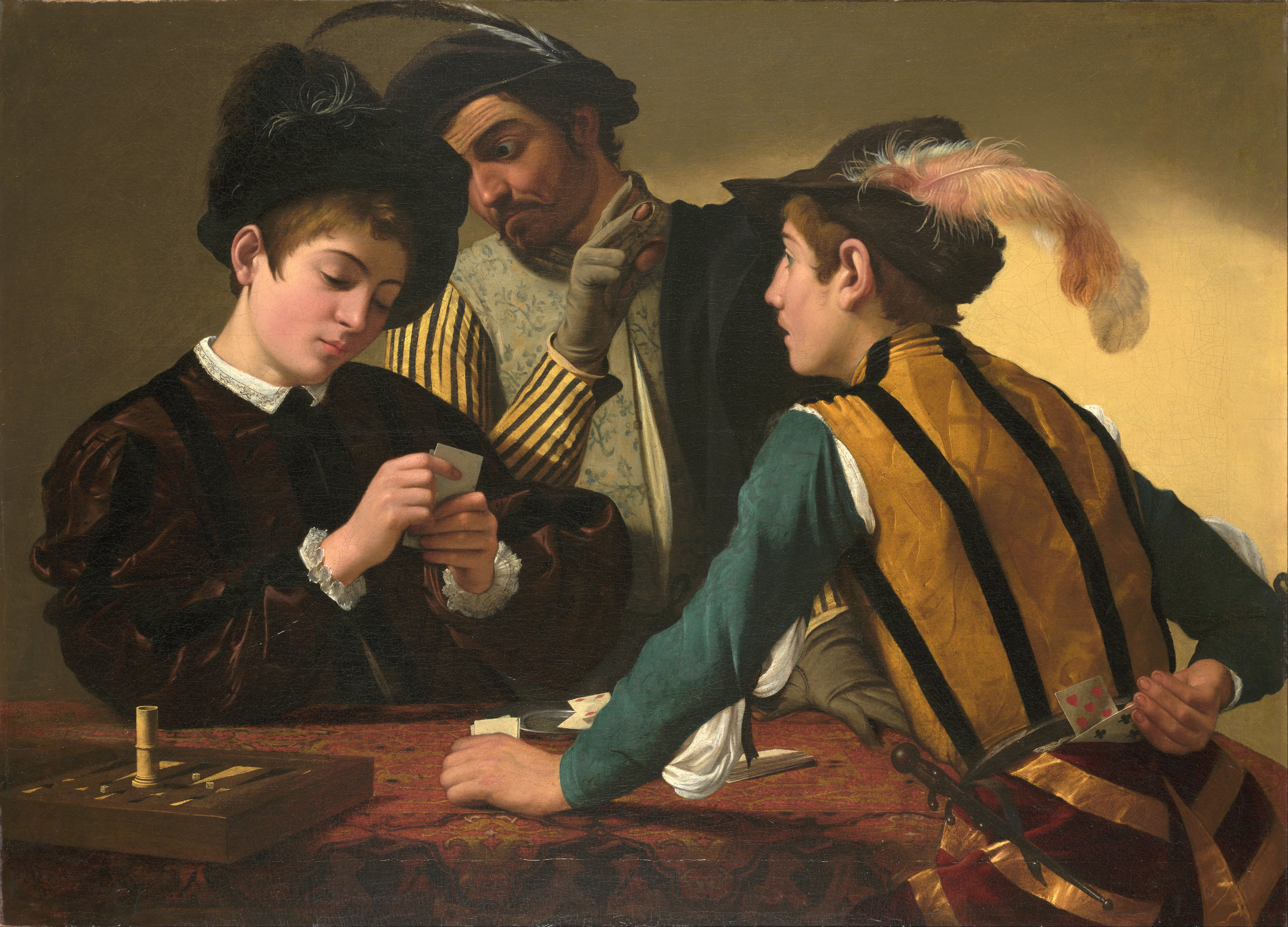 The Cardsharps, Caravaggio, c. 1594

22. Most lawyers dislike being lawyers. It shows.

23. Lawyers are less well-rounded every decade.

24. Super-smart and super-nice kids--without lots more--make lousy lawyers.

25. There are at most 35 truly excellent American colleges and universities. It shows when you meet their grads.

27. Parisian men are not as insecure, jealous or violent as other men. Let's just talk about this, Luc, okay?

28. Never be impressed by Phi Beta Kappas.

29. Always be impressed by Marshall scholars, Rhodes scholars and Wesleyan grads.

30. Have at least 4 impeccable suits. They should be expensive but need not be tailored.

31. Don't wear bow ties every day. Almost every day is fine.

32. Cuffs on all long pants except jeans and tuxes. Khaki? Summer only.

33. Twice a month you should dress like a pimp from a New Orleans whorehouse.

34. Saabs can be driven forever. They like to go fast.

35. Know who you are. Learn if you can family history back 8 generations at least.

36. Talk to people on elevators. All of them.

37. Don't do Europe with other Americans.

38. Just 2 cats.

39. Commando, guys.

40. When in Rome, do as many Romans as you can. ~ Hugh Grant, Brit actor

41. Always attribute--especially when you think no one will notice. They do.

42. When they notice, they might call me.

43. Don't let people tell you who you are.

44. The Internet teems with folks telling you what you must do/think/say/write. Get off your knees.

45. Always talk to jurors post-verdict.

46. One juror will always surprise you big time. Learn who that is before you close.

47. Don't communicate in any manner ever with that one female juror who seemed to like you a lot.

48. Women are meaner, more vindictive and more treacherous than men.

49. The dumbest woman is 100 times more complex than the smartest man.

50. Most men are easy to suss. Not much going on with most of them.

51. Rule 36, Fed.R.Civ.P., my friend.

52. Rule 56(d) is misunderstood.

53. Civil RICO is an unintended consequence.

54. Seldom watch television.

55. Dads don't get a pass for merely siring. So what?

56. All moms suffer.

57. Your mom is your best friend.

58. Buenos Aires has the best-looking people on this planet.

59. Lovemaking probably cannot be learned.

60. Love can be learned.

61. There are no lapsed or recovering Catholics. This is not bad.

62. Jewish women rarely have great legs.

63. Japanese woman have the best legs.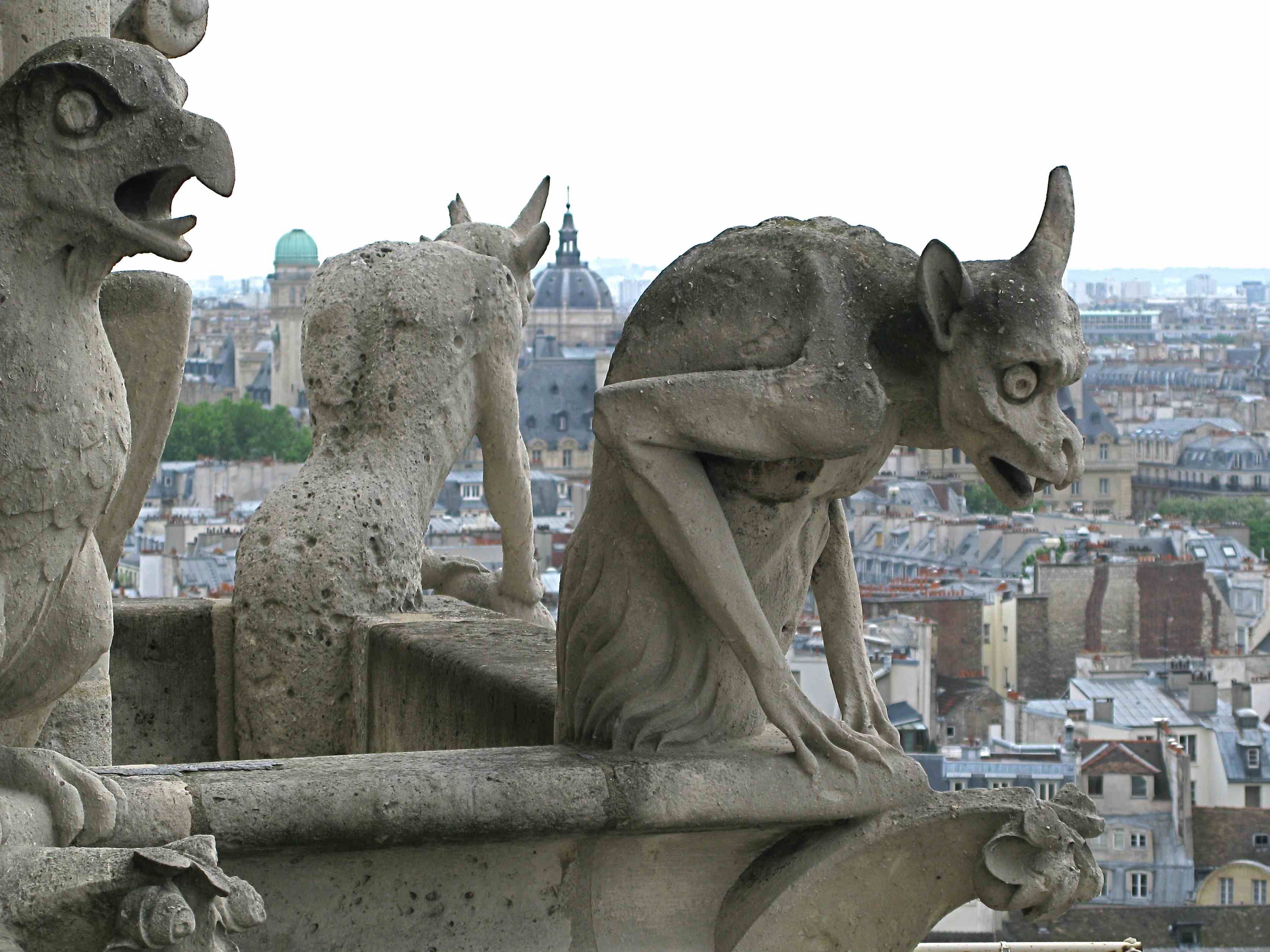 64. Jewish women are good lovers.

65. Japanese women are the best helpmates.

66. Hopelessly insane WASP women are the best lovers.

67. Fewer people should become parents or lawyers.

68. Brown shoes go well with grey suits. No one knows why.

69. Your handkerchief should never match your tie.

70. We need to bring suspenders back.

71. Being right is expensive.

72. The Dutch have no use for Italians.

73. Most Italians view Germans as classless.

74. The English diss anyone who is not English. This will not stop.

75. The French are playful.

76. The Irish are playful, but in a different way.

77. Women in Prague are not playful.

78. Trust no one in Budapest.


Posted by JD Hull. Permalink | Comments (0)
They call it stormy Monday, yes but Tuesday's just as bad.
They call it stormy Monday, yes but Tuesday's just as bad.
Wednesday's even worse; Thursday's awful sad.

The eagle flies on Friday, Saturday I go out to play.
The eagle flies on Friday, but Saturday I go out to play.
Sunday I go to church where I kneel down and pray.

And this is what I say:

"Lord have mercy, Lord have mercy on me. Lord have mercy, Lord have mercy on me. Just trying to find my baby, won't somebody send her home to me."
Posted by JD Hull. Permalink | Comments (0)
April 09, 2017
Posted by JD Hull. Permalink | Comments (0)
April 08, 2017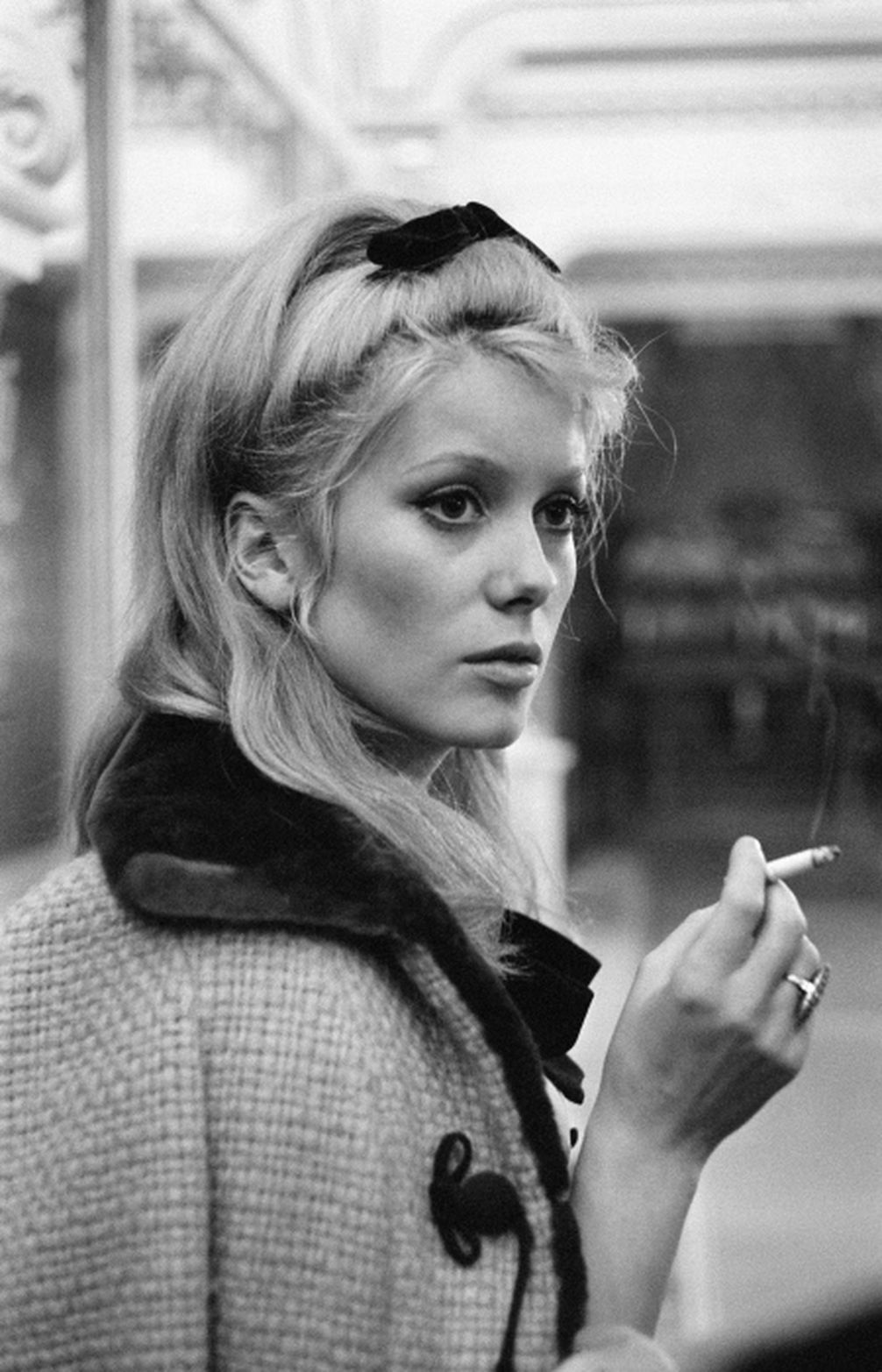 Posted by JD Hull. Permalink | Comments (0)
April 07, 2017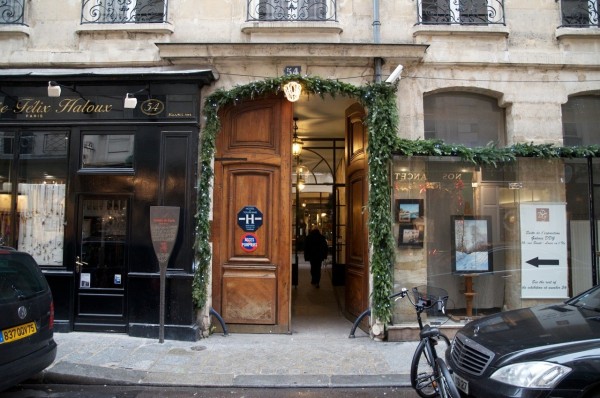 Hotel du Jeu de Paume, 54 Rue Saint-Louis en l'Île, 75004 Paris

Posted by JD Hull. Permalink | Comments (0)
April 06, 2017
From two tweets I did earlier today:

Hate Big Government? You fighting Racism? You dislike extremes. Group Think?
Start with Free Speech. Man's Swiss Army Knife.

@roncoleman

Speech. No more important cause. A Boomer, I still fight for causes that may surprise some Twitter folks. But none of them outweighs Speech.


Posted by JD Hull. Permalink | Comments (0)
April 05, 2017
Books are fatal: they are the curse of the human race. Nine-tenths of existing books are nonsense, and the clever books are the refutation of that nonsense.

--Benjamin Disraeli (1804-1881)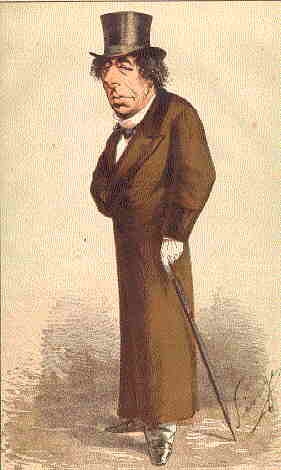 "Dizzy"

Posted by JD Hull. Permalink | Comments (0)
April 04, 2017
In this economy, the great corporate clients we always wanted at our mid-sized firm will now come to us for our lower rates. They will never leave us. There will be Sweetness, Light and Good Crops.

--An over-served lawyer, Trevor, at an Capitol Hill bar last night.
No. Probably not. No. Not ever. Right now, it's tempting--but resist the urge to lure new clients with lower price or rates. Clients who come to you for price will leave you for price. Think about value first, price second.


Posted by Holden Oliver (Kitzbühel Desk). Permalink | Comments (0)
The business of lawyering is a cruel and shallow money trench, a long plastic hallway where thieves and pimps run free, and good men die like dogs. And then there's a negative side.

--Ernie from Glen Burnie, well-known DC trial lawyer, and apparently borrowing from a famous writer of works about motorcycle gangs, U.S. presidential elections, pharmacology and deep-sea fishing in foreign waters.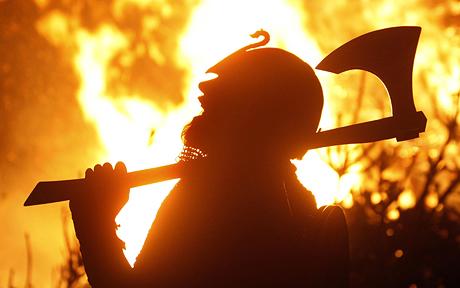 Ernie celebrating a defense verdict


Posted by JD Hull. Permalink | Comments (0)
April 03, 2017
Don't tell me the moon is shining; show me the glint of light on broken glass.

--Anton Chekhov (1860-1904)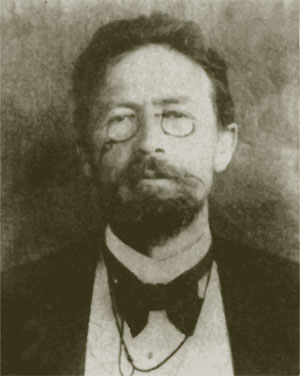 Posted by Rob Bodine. Permalink | Comments (0)
April 02, 2017
Dan Hull @Whataboutparis, inspired by Shakespeare, inadvertently channels Hunter S. Thompson in this week's Blawg Review #318:


My name is Dan Hull. I practice law to (1) make money, (2) ensure that every day will be different than the one before, (3) to use everything I have practicing law so I can feel alive, (4) to serve sophisticated purchasers of legal services who "get it"--corporate clients with in-house counsel normally represented by much larger firms--and to put them first, and (5) treat my law practice and firm and as not just a shop but also as a laboratory for new ideas. "Immersion" is what I seek in life and work. So that my life is full, and full of surprise. For me, this is exactly what William Shakespeare (or whoever authored the works bearing his name) and Hunter Thompson had in common. It is the gift, and courage, to get us to fully participate in the story along with its creator.

"Buy the ticket. Take the ride."
- Hunter Thompson


Ed. Post 4/23/12

Posted by JD Hull. Permalink | Comments (0)
Lawyers take to politics like bears to honey. Other things being equal, try to pick lawyers who are active in politics. The best ones won't try or be able to "fix" things. But they're great antennae.

--Robert C. Townsend, former Avis CEO in chapter "Lawyers Can Be Liabilities", Up The Organization (1970)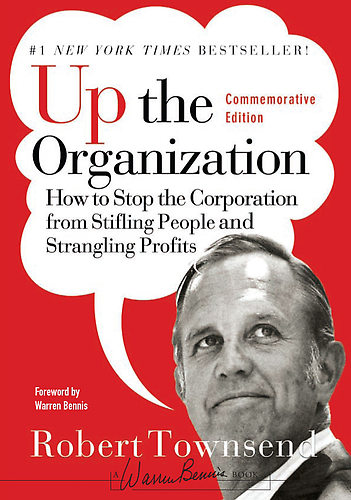 Posted by JD Hull. Permalink | Comments (0)
April 01, 2017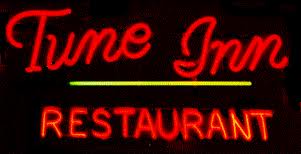 The Tune Inn, 331 1/2 Pennsylvania Avenue, SE, Washington, DC

Posted by Holden Oliver (Kitzbühel Desk). Permalink | Comments (0)
March 31, 2017
Lawyers who won't take a stand is a time-honored tradition. Ernie from Glen Burnie, a lawyer and a life-long friend of mine, is not such a creature. It's just his nature. He's an activist in all matters. He'll stand up for people who pay him--and for people he just met on the subway. In late 1995, when the championship Netherlands Women's National Volleyball Team were staying at the Mayflower, Ernie, I and two lawyers from the DC office of [firm name deleted] met the four tallest at Clyde's.....sorry, we're getting sidetracked.

There are so many wonderful stories about Ernie from Glen Burnie. But read first the very short story about Ernie's big find circa 1990. We first reported on it in June of 2006. It's about an old parchment he claims was discovered in Alexandria, Virginia, around the same time we both began practicing law in the District. Do see The Seven Habits of Highly Useless Corporate Lawyers. This is a true story, mostly. So listen up.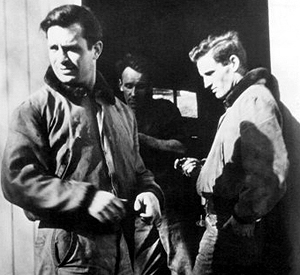 Stand-up guys: The author, then a dead-ringer for writer Jack Kerouac, and EFGB in their pre-lawyer and pre-Netherlands Women's National Volleyball Team years.

Posted by JD Hull. Permalink | Comments (0)