July 25, 2016
Half my life is an act of revision.

--John Irving (1942-)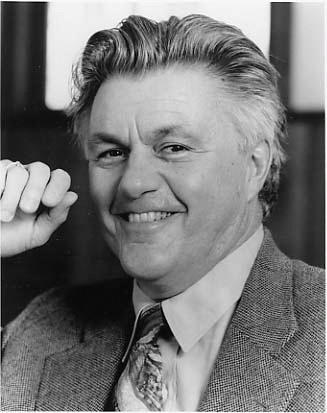 Posted by JD Hull. Permalink | Comments (0)
July 24, 2016
ATTENTION Family, Friends, Clients, Coworkers, Fellow Duke Alums, Ex-Girlfriends, Squash Partners:
1. Every 4 years for the last 227 years, America's gone through the exact same POTUS election hysterics as you are now seeing on television & social media.
2. No remaining candidate for America's presidency in the 2016 elections will destroy the USA or the World.
3. That is all.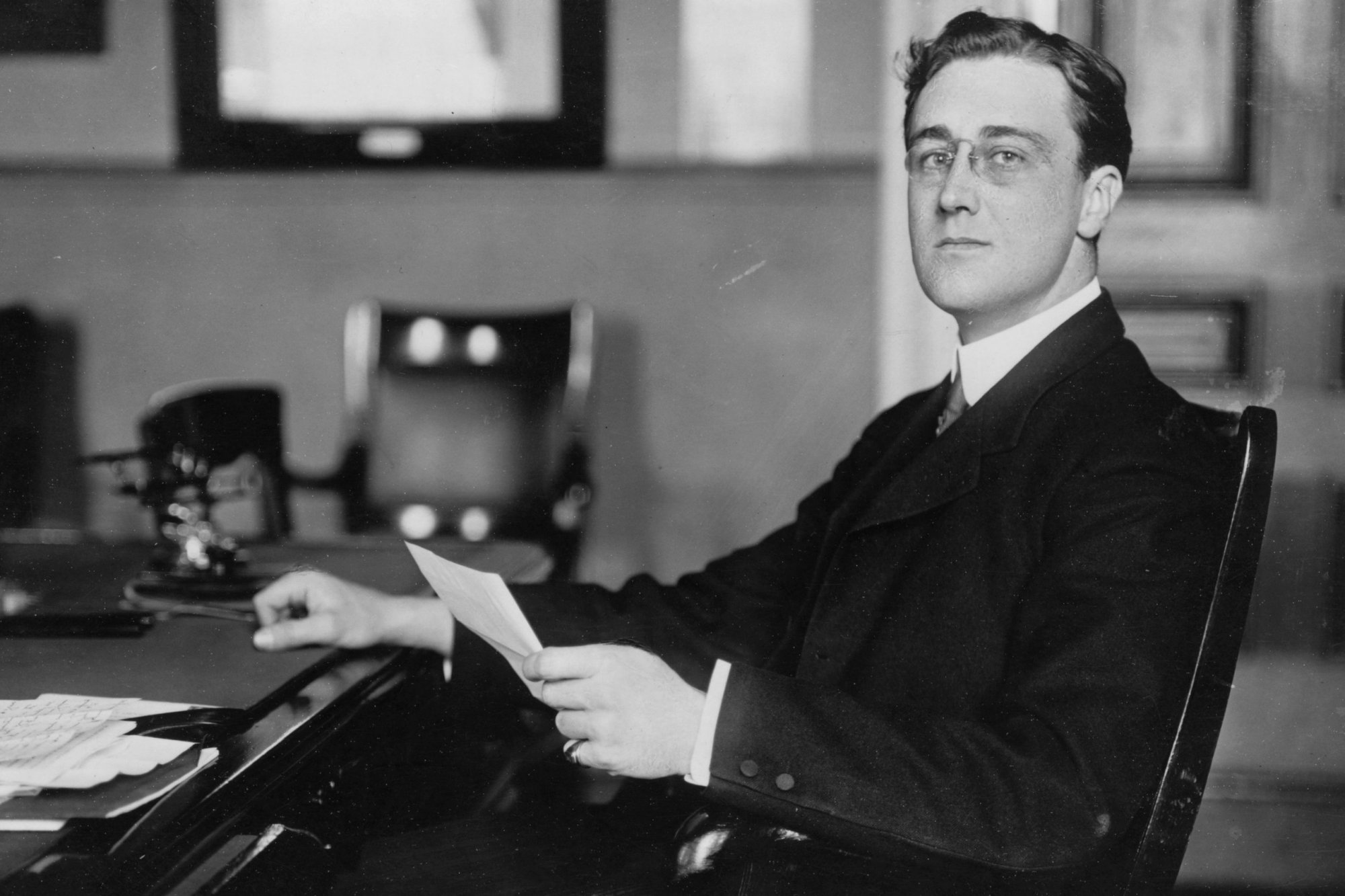 FDR in his 30s

Posted by JD Hull. Permalink | Comments (0)
July 23, 2016
I see them in the streets
I see them in the field
I hear them shouting under my feet
And I know it's got to be real.

Oh, Lord, deliver me
All the wrong I've done
You can deliver me, Lord
I only wanted to have some fun.

--Blind Willie Johnson
Even if he or she had been a head of state or Nobel laureate, I predict that the last thing the Last Baby Boomer says is this: "The best part? That's easy. It was the rock 'n' roll, mate". This year I am thankful for Jimmy Page. When England's best session guitarist finally chucked the Yardbirds, not as many people believed that fellow ex-Yardbird "Eric Clapton is God", and 4 guys started writing and playing about everything from femme fatales to The Rapture or something like it. Don't be fooled by the outfits or the legions of half-wit lemmings who followed them around. Led Zeppelin was the best band of musicians in rock and were otherwise, well, on to something. My bet? Centuries from now people will talk about them and listen to them more than the The Rolling Stones, Cream, The Beatles, The Who and The Doors combined.
Posted by JD Hull. Permalink | Comments (0)
July 22, 2016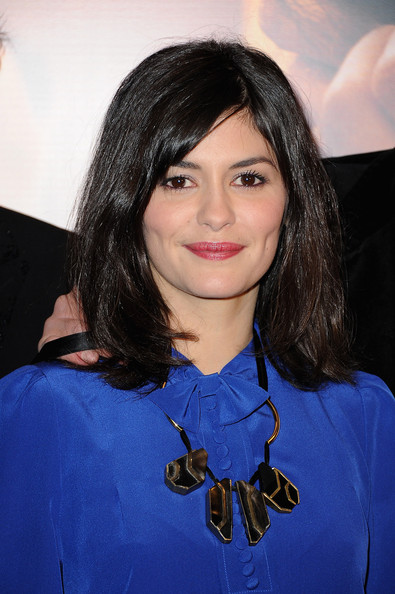 Source: Pascal Le Segretain/Getty Images Europe (2011)
Posted by JD Hull. Permalink | Comments (0)
This is slavery: not to speak one's thought.

Euripides, stand-up Greek (480-406 B.C.)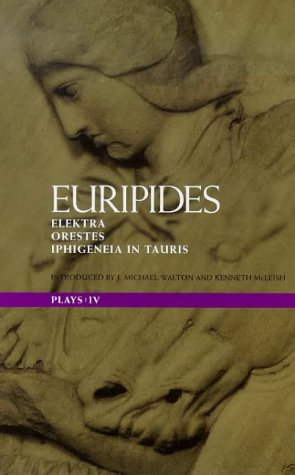 Posted by JD Hull. Permalink | Comments (0)
July 20, 2016
Clients want to be part of that. Watching and enjoying the "well-oiled" team is an image which sticks in the client mind, memory and senses. They will want more.
The 12 Rules of Client Service. The rules themselves have stayed the same. However, we keep adding to our expansions, takes, riffs and explanations on them (which follow each of the 12 rules themselves), and will continue to do so. The second to last rule is Rule 11: Treat each co-worker like he or she is your best client. What's this Rule 11 all about?
Three things mainly, and much of this is personal and a confession.
First, in our workplaces, we need great people and we need to treat them with respect--not just buttering up. No, they are never as important as clients. But we do need to give employees prompt feedback--the good and the bad. Above all, we want them to grow and be happy.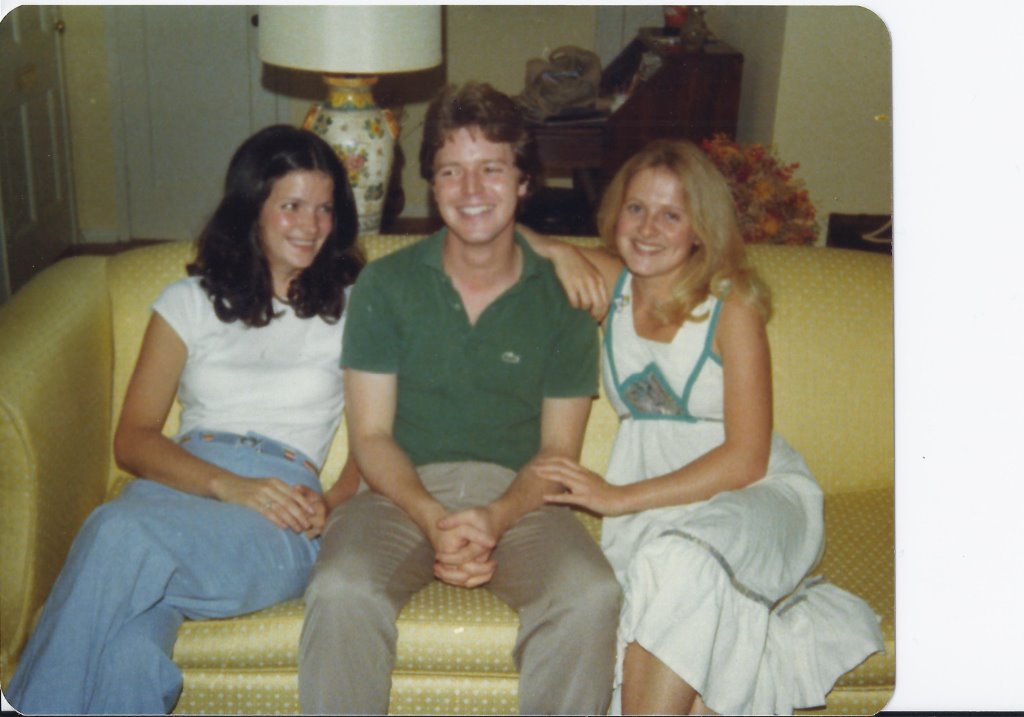 Two smiling women during my associate days. Neither ever worked for me.
Posted by JD Hull. Permalink | Comments (0)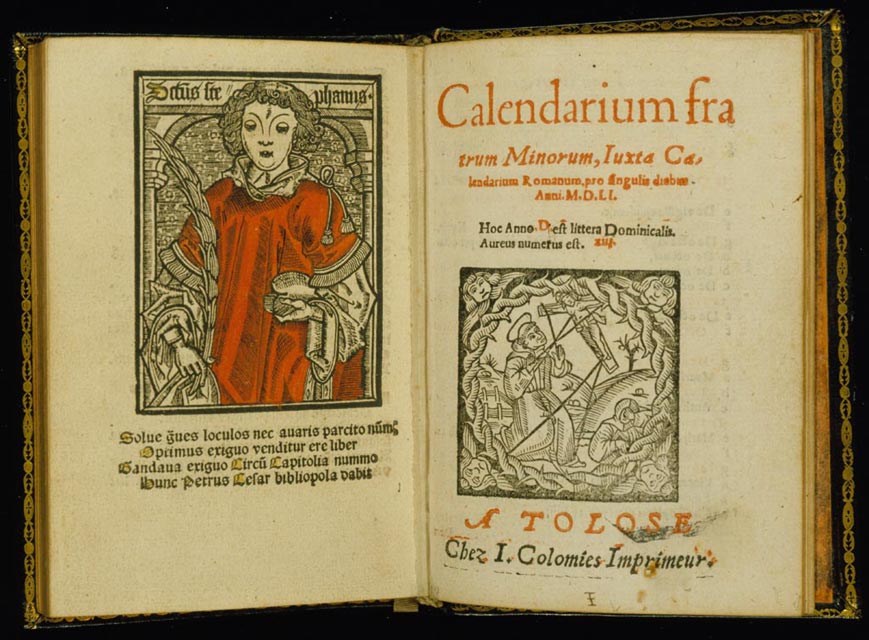 Global warming-driven or not, now is the always-hot weather period between July 1 and August 15 that early Greeks and Romans roughly 25 centuries ago named after the Dog Star, or Sirius, the brightest star in the heavens. Be reminded, however, that the "dog days of summer" coming early this year isn't just about the heat. You feeling okay there, Jack? If you are uncomfortable due to the heat and humidity alone, no problem. It does look like Al Gore was right about something.
But if you are walking around your town or city not only sweltering but also confused, overly-emotional, a bit paranoid and perhaps seeing mythical animals, penguins, weasels or other fauna you know for a fact are not real or certainly not native or known to survive in Metro Detroit--and finally you are not too much of a whack-job or flake to begin with--you may do well to head for a short summer respite at a local looney bin or garden-variety detox. Three or four days may be all you need. There are also some highly-recommended, reputation-saving out-patient programs where you can meet not only men and women for dating purposes but also a healthy chunk of the city's Irish big law partners who would much rather try six-week breach of contract and UCC Article 2 cases than spend time learning the names of their own children back in Swampoodle.
Indeed, dog days are not just about crazy hot summers. They are in league with Chaos Itself: "the seas boiled, wine turned sour, dogs grew mad and all creatures became languid, causing to man burning fevers, hysterics and phrensies". See (above) Brady's Clavis Calendarium, 1813.
Woof, y'all.

Posted by JD Hull. Permalink | Comments (0)
July 19, 2016
Each mid-June through July you are greatly missed.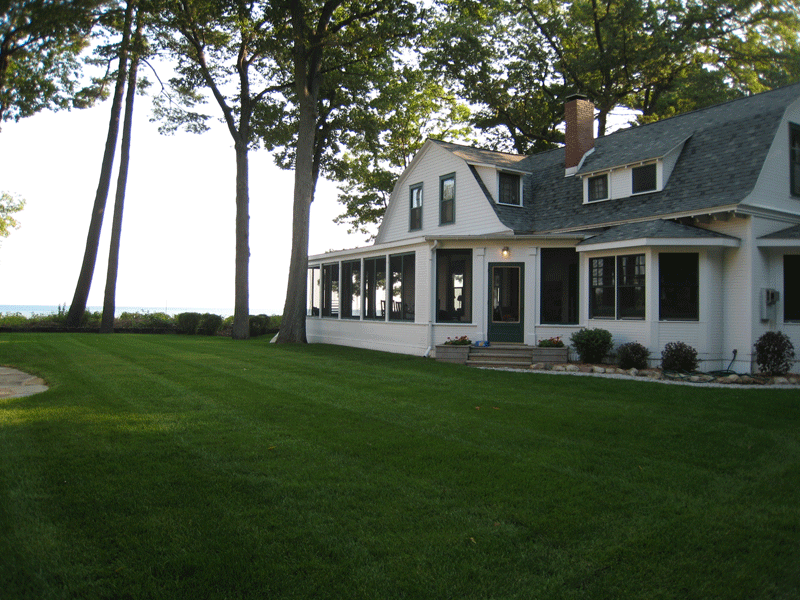 Posted by JD Hull. Permalink | Comments (0)
July 18, 2016
#allcatslivesmatter #alldogslivesmatter
To be completely honest, I am not sure about anyone else.
Posted by JD Hull. Permalink | Comments (0)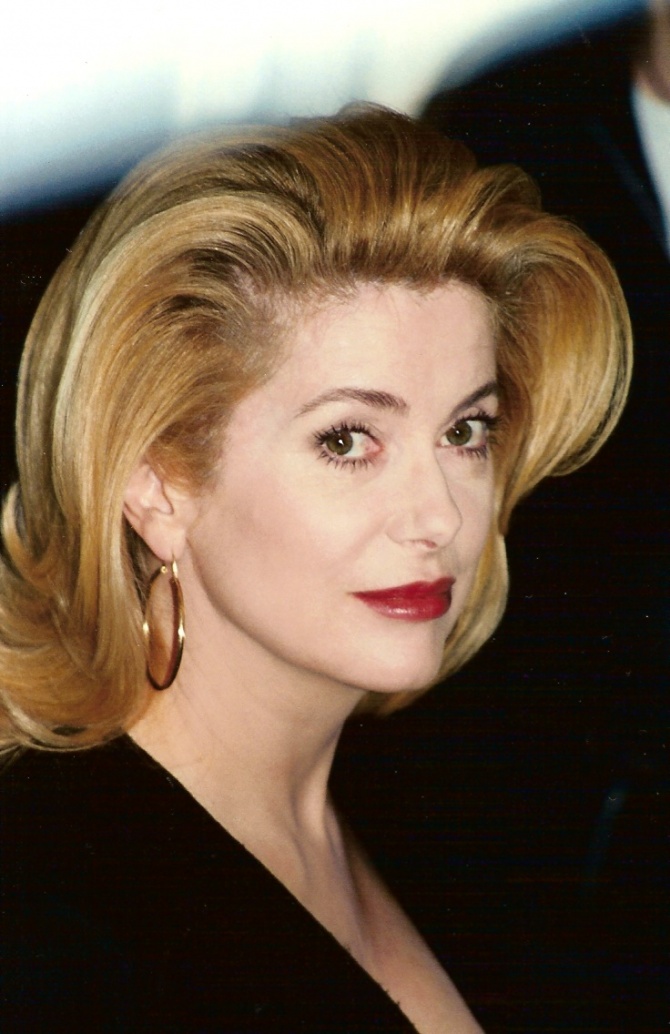 Catherine Deneuve, 52, in 1995.

Posted by JD Hull. Permalink | Comments (0)
July 17, 2016
Writer John Siciliano at right-leaning but non-hysterical and quite talented Washington Examiner does fine work on energy and environment law and policy, the same issues I've done for 25 years. Here is "Obama's clean energy goal fails without nuclear, industry says". First rate as always.

Image: AP photo
Posted by JD Hull. Permalink | Comments (0)
July 15, 2016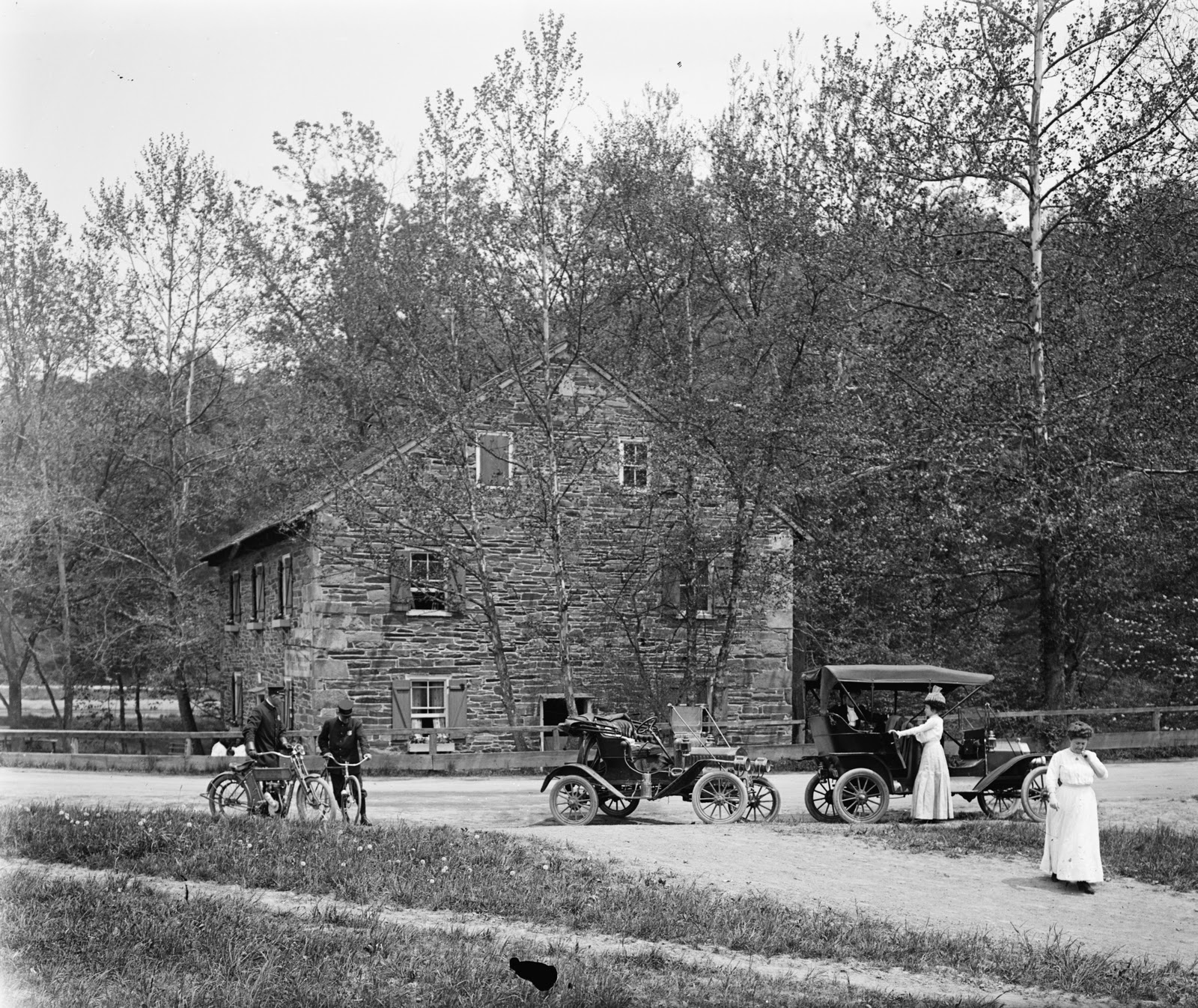 Above: Peirce Mill in 1918, already nearly a century old, located at the key Washington, D.C. crossroads of Tilden Street and Beach Drive on Rock Creek Park. Below: One view of the mill and part of its extensive grounds since the 2011 restoration. The mill now runs again where it started. Issac Peirce built it in either 1820 or 1829. Friends of Peirce Mill offer this quick but thorough history of its operations and uses in the last two centuries. Journalist, author and environmentalist Steven Joyce Dryden helped other locals with the restoration. Dryden later wrote extensively about the mill's long history in Peirce Mill: 200 Years in the Nation's Capital (Bergamot 2009), 108 pages. Dryden, a former UPI reporter stationed in Europe, is also author of The Trade Warriors: USTR and the American Crusade for Free Trade.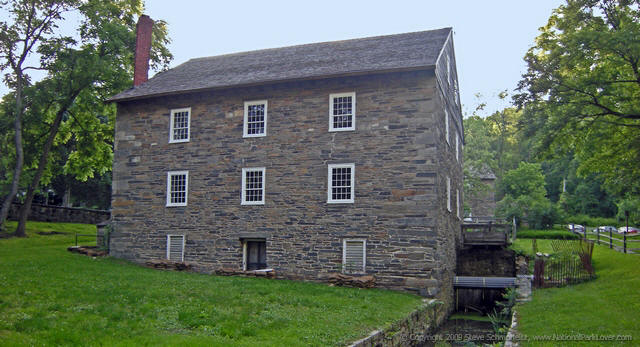 Posted by JD Hull. Permalink | Comments (0)
July 14, 2016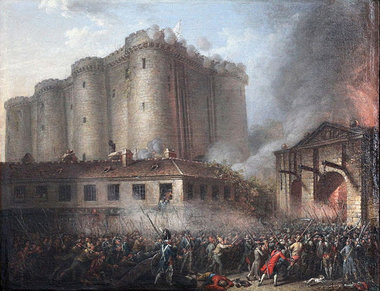 Taking of the Bastille, anonymous artist, circa 1791, oil on canvas, Musée de la Révolution, Château de Vizille.

Posted by JD Hull. Permalink | Comments (0)
July 13, 2016
Thank you for free verse, young Arthur Rimbaud. We owe you a great debt.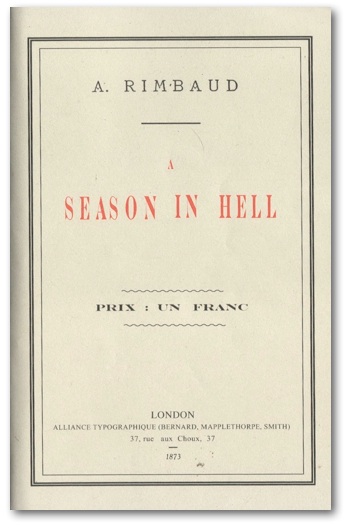 Posted by JD Hull. Permalink | Comments (0)
Books are fatal: they are the curse of the human race. Nine-tenths of existing books are nonsense, and the clever books are the refutation of that nonsense.

--Benjamin Disraeli (1804-1881)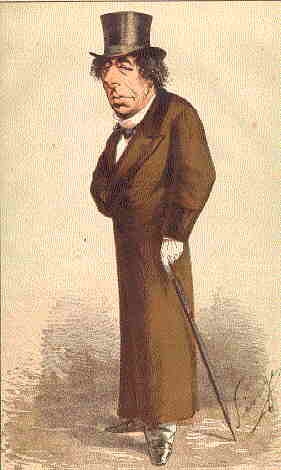 "Dizzy"
Posted by JD Hull. Permalink | Comments (0)
July 12, 2016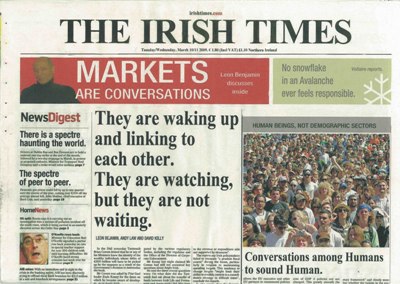 You'd act weird too if you hadn't had a beer 30 years.
On July 12, 1986, around 1:30 AM EST, on F Street N.W., I had my last drink. Probably a beer--likely a Heineken. But no one really knows. I still miss beer. Like right now.
By "last drink" I mean my last beer, Heineken, Bass Ale, Guinness, Jameson, Scotch, Bourbon, vodka, Bombay gin, red wine, hooch, intoxicant or inebriant of any kind. (Now I don't even like alcohol to be in food, even great food, and "cooked off", as the waiters keep saying.) Where this happened was a wonderfully depraved Irish bar my friends--i.e. cocky litigators, journalists, Hill workers, network news people, and serious degenerates with serious jobs--and I really loved. It was midway between my house on Capitol Hill and my job on Eye Street.
Like all Washington, D.C. bars, it had straight-up trial lawyers, deal lawyers, politicians, writers, students, professors, diplomats, and a novelist or two. But this was no "fern bar". It was whispered that the IRA raised money and ran guns through the place. It was common to see people in suits asleep on the floor. The waiters and waitresses had brogues from places like Tralee and Cork. The day bartenders were belligerent--and often drunk by noon.
My kind of saloon. Perfect venue for the last drink: an amazingly grace-less bar. As a goof, we'd often tell tourists we met on Saturdays that it was a "family" restaurant, and that everyone sang wholesome songs at the place on Saturday nights starting around midnight, when the place became a real problem for even the people who worked there.
Not fights--just odd scenes: like word-slurring diplomats dressed in bathrobes and cowboy hats, and reckless pols with Irish surnames openly fondling au pair girls named Brigit or Maeve. Or an editor for a D.C. newspaper furiously charging in from the summer humidity to "claim" his notoriously independent wife, and seeming to grip a small firearm. No one notices him or it right away; the crowd is well over-served, and hours ago the help had arrived at that special campground beyond the sun.
Last days of Bombay. So the venue I had chosen was "perfect". Despite my mission early that morning, the place was still somehow exciting in its dark, edgy, and irreverent fun. But there is nothing remarkable about why I quit. No huge losses yet (sure, I could see them coming). I had a great job, and was headed toward a partnership. My childhood had been lucky--and fun. I could not have asked for more loving parents, siblings and friends. Nothing to drink about. I just liked it way too much.
Born different, I guess. It isolated me, even with people around. That isolation, and knowing that drinking had somehow separated me from the rest of the Universe, was enough. It's a lucky, and unusual, break to have that suddenly hit you. Sure, it's hard to quit doing something you love, and nine out of ten times you're pretty good at--even if it's killing you. You may experience for the first time "exclusion", albeit a somewhat self-imposed one. You're still a boring white collar WASP--but finally in a real minority. You never thought that would happen. You feel left out. But you learn a few things, too. I
I still miss beer, almost every day. Yet lots of people, including adventuresome trial lawyers or reporters with one dash of the wrong DNA, do finally give up booze, drugs or whatever else controls their life, so they can tap into and use the gifts they have--and grow. I was lucky. Not to just wake up--but to have the problem in the first place. If you hit it head on, you grow in ways you would never grow if you did not have "it". That is what people can never get. And they shouldn't. So I don't try to explain.
Born different, maybe. Born lucky, too.
Thanks Larry, Fritz, Ev Rose, Valerie, Helen--and Jeremiah Bresnahan.
Posted by JD Hull. Permalink | Comments (0)
July 11, 2016
Several years ago, my friend and Renaissance man Ray Ward at his superb the (new) legal writer flagged a nicely done nuts-and-bolts resource for answering written interrogatories by Manhattan's Judge Gerald Lebovits which appeared in the January 2012 New York State Bar Association Journal.
Posted by JD Hull. Permalink | Comments (0)
July 10, 2016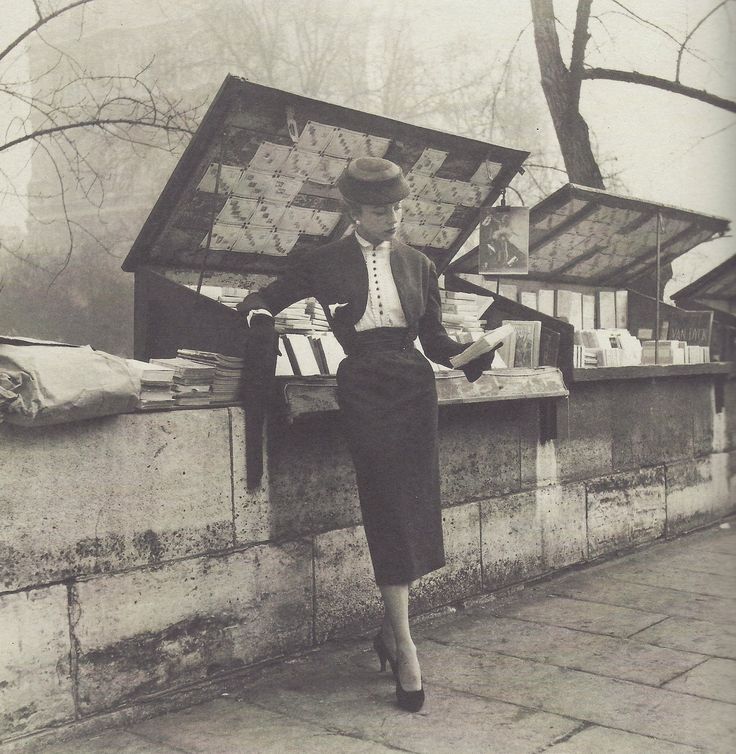 Paris 1952: Willy Maywald, Mannequin en tailleur quai Saint-Michel.

1. Never swive anyone named Zoe, Brigit or Natasha.
2. Let no one leave anything at your house.
3. Don't buy cheap shoes.
4. Shoe trees. Cedar. The most expensive.
5. Sorry. The Havard Bluebook is always important.
6. British women don't really like British men.
7. Have a coworker in same room if you interview someone.
8. Completely legal interviews are not very informative.
9. Don't jump to hire law grads with blue collar backgrounds. Some think they've arrived and are done.
10. Women make better associate lawyers.
11. On documents Rules 34 and 45 do different things. Know what.
12. If you travel, cats not dogs.
13. Very attractive women think they're ugly.
14. Very attractive men are delusional.
15. Irish, Welsh, Finnish and Afro-American women are totally and forever in charge. They are heroes.
16. A disproportionate number of Irish people are drunks.
17. A disproportionate number of Irish people are verbally and lyrically gifted.
18. Jewish doctors do not get Irish, English or German drunks. Have a cookie instead?
19. Jews and Italians are the best drinkers. They have rules. They have the genes.
20. The Jews really are it. Consistently awesome and world-changing tribe for 2500 years.
21. Well-dressed Russian women are cheap, treacherous and insane.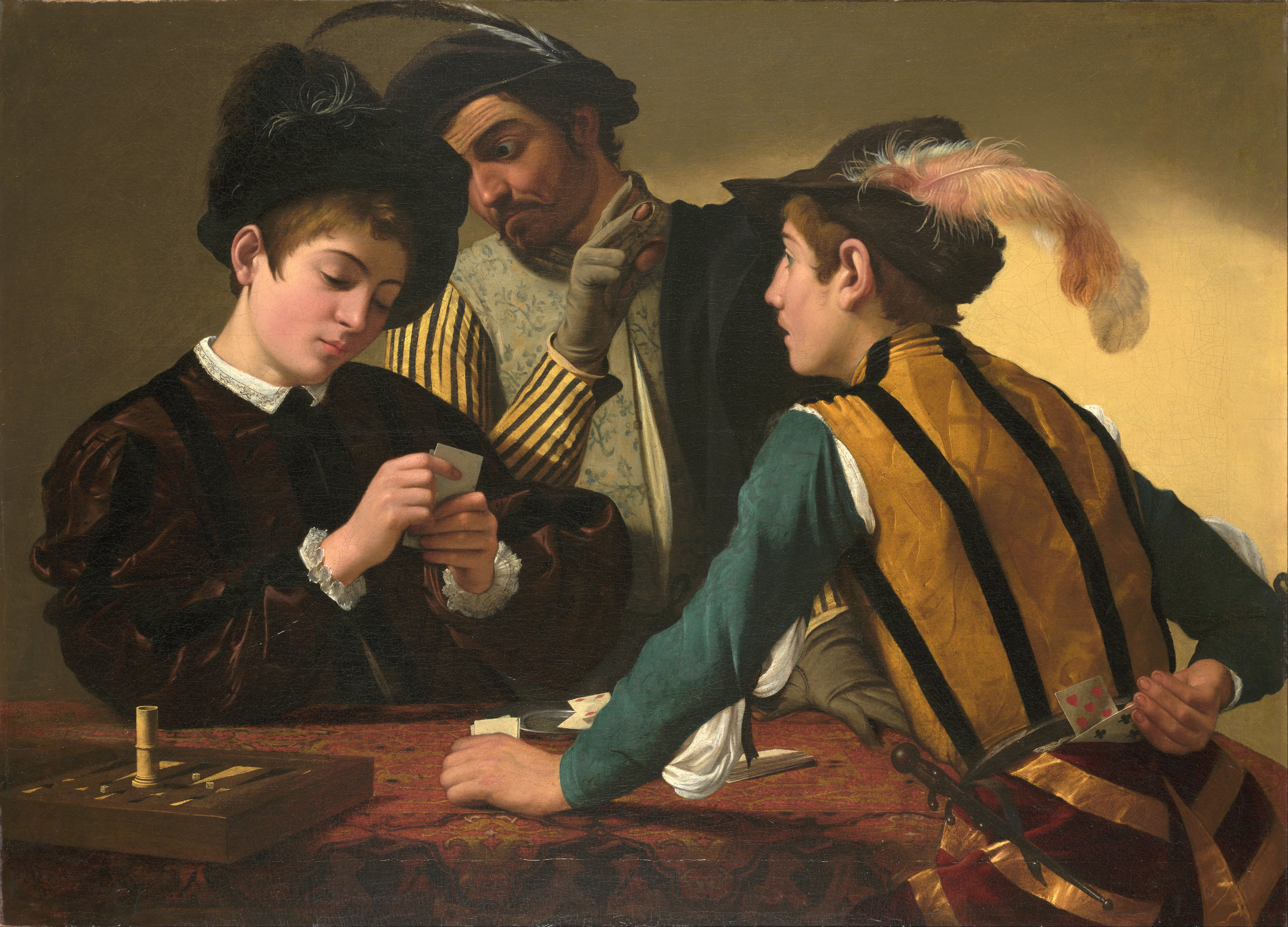 The Cardsharps, Caravaggio, c. 1594
22. Most lawyers dislike being lawyers. It shows.
23. Lawyers are less well-rounded every decade.
24. Super-smart and super-nice kids--without lots more--make lousy lawyers.
25. There are at most 35 truly excellent American colleges and universities. It shows when you meet their grads.
27. Parisian men are not as insecure, jealous or violent as other men. Let's just talk about this, Luc, okay?
28. Never be impressed by Phi Beta Kappas.
29. Always be impressed by Marshall scholars, Rhodes scholars and Wesleyan grads.
30. Have at least 4 impeccable suits. They should be expensive but need not be tailored.
31. Don't wear bow ties every day. Almost every day is fine.
32. Cuffs on all long pants except jeans and tuxes. Khaki? Summer only.
33. Twice a month you should dress like a pimp from a New Orleans whorehouse.
34. Saabs can be driven forever. They like to go fast.
35. Know who you are. Learn if you can family history back 8 generations at least.
36. Talk to people on elevators. All of them.
37. Don't do Europe with other Americans.
38. Just 2 cats.
39. Most people are very happy going through life as Turds. Get used to it.
40. When in Rome, do as many Romans as you can. ~ Hugh Grant, Brit actor
41. Always attribute--especially when you think no one will notice. They do.
42. Sometimes more than one person thinks up the same unique thing.
43. Don't let people tell you who you are.
44. The Internet teems with folks telling you what you must do/think/say/write. Get off your knees.
45. Always talk to jurors post-verdict.
46. One juror will always surprise you big time. Learn who that is before you close.
47. Don't communicate in any manner ever with that one female juror who seemed to like you a lot.
48. Women are meaner, more vindictive and more treacherous than men.
49. The dumbest woman is 100 times more complex than the smartest man.
50. Most men are easy to suss. Not much going on with most of them.
51. Rule 36, Fed.R.Civ.P., my friend.
52. Rule 56(d) is misunderstood.
53. Civil RICO is an unintended consequence.
54. Seldom watch television.
55. Dads don't get a pass for merely siring. So what?
56. All moms suffer.
57. Your mom is your best friend.
58. Buenos Aires has the best-looking people on this planet.
59. Lovemaking probably cannot be learned.
60. Love can be learned.
61. There are no lapsed or recovering Catholics. This is not bad.
62. Jewish women rarely have great legs.
63. Japanese woman have the best legs.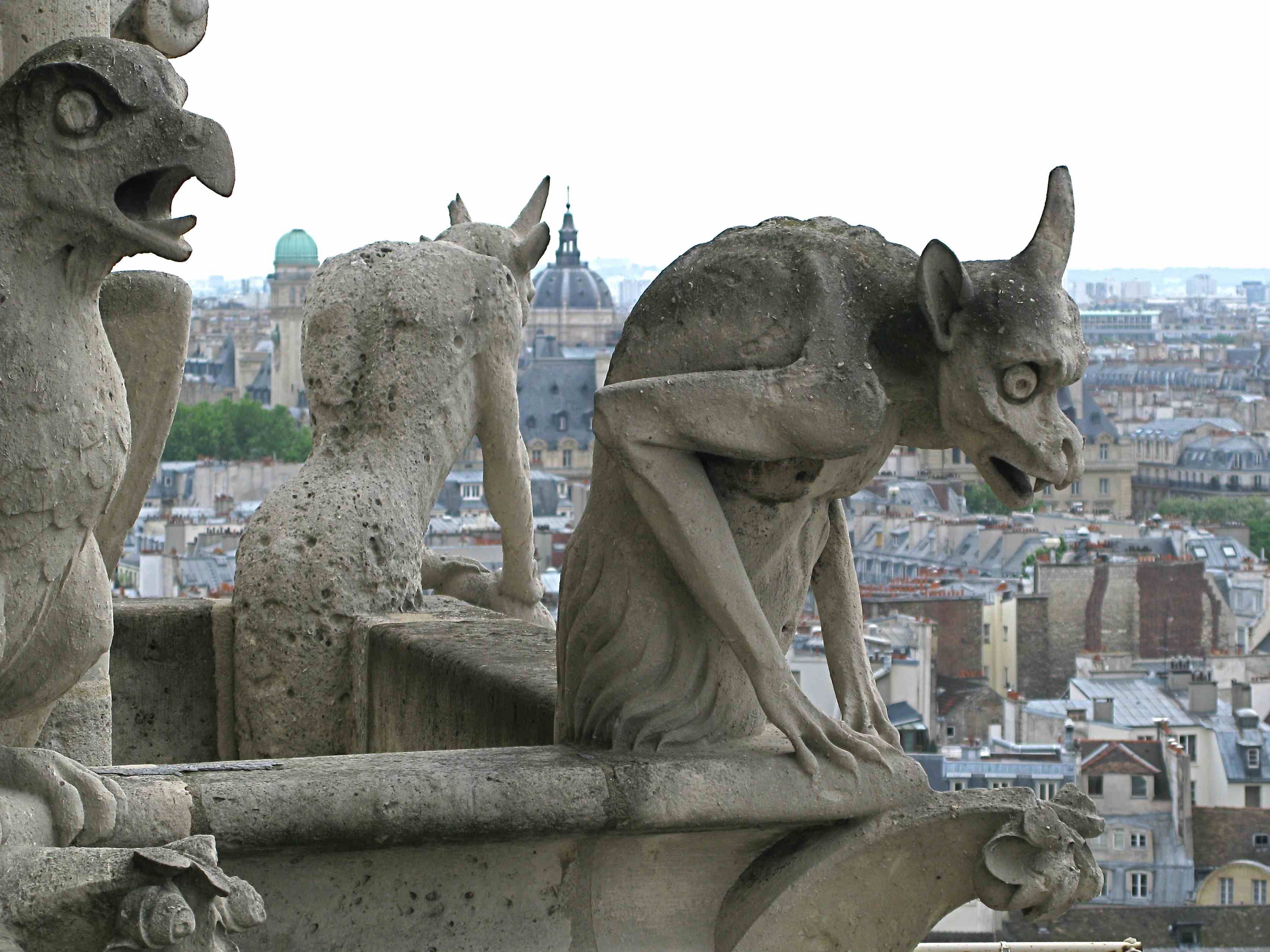 64. Jewish women are good lovers.
65. Japanese women are the best helpmates.
66. Hopelessly insane WASP women are the best lovers.
67. Fewer people should become parents or lawyers.
68. Brown shoes go well with grey suits. No one knows why.
69. Your handkerchief should never match your tie.
70. We need to bring suspenders back.
71. Being right is expensive.
72. The Dutch have no use for Italians.
73. Most Italians view Germans as classless.
74. The English diss anyone who is not English. This will not stop.
75. The French are playful.
76. The Irish are playful, but in a different way.
77. Women in Prague are not playful.
78. Trust no one in Budapest.
79. Don't tell people you just met your problems. They don't care. They shouldn't care.
80. Copy someone on every letter.
81. "Never write a letter. Never throw one away."
82. Many Jewish men are overly-suspicious. There's a good reason for this. Work with it.
83. Irish guys talk too much. There's no reason for it. Work with it.
84. Keep an open mind. Your cat could be an ET.
85. Be nice to important people who just had a downfall. Don't pile on. They'll be back.
86. Beware of the lily white.
88. Beware of people with no enemies.
89. Tighten up, like Archie Bell & The Drells.
90. Jimmy Page & Eric Clapton worked a lot harder than you did.
91. 100% screaming in-your-face male homosexuals are not okay. Tell them to fuck off.
92. 100% screaming in-your-face religious evangelists are not okay. Tell them to fuck off.
93. Persian women make too much noise.
94. There are 3128 people worldwide who can drink or say the word "fuck" properly. You're not one of them.
95. "Dogs have owners. Cats have staff."
96. Nothing is more important than a first kiss.
97. Lots of women kiss badly.
98. Write hand-written thank you notes.
99. The Arts are "central to life, rather than an add-on, like some set of alloy wheels." --Julian Barnes.
100. Coffee and sugar drive Everything.
101. Ritual and trivia are important.
103. Try not to raise ritual and trivia to an art form.
104. Little things are important. Figure out which ones.
105. Zimmerman was right. You gotta serve somebody.
Posted by JD Hull. Permalink | Comments (0)
July 09, 2016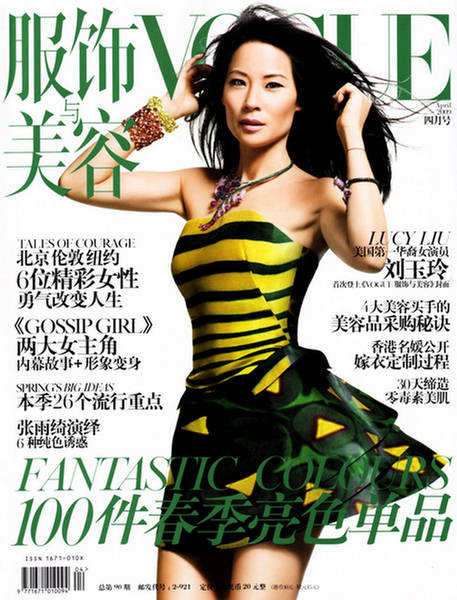 Lucy Liu Vogue China April 2009

Posted by JD Hull. Permalink | Comments (0)
July 08, 2016
You were born an original. Don't die a copy.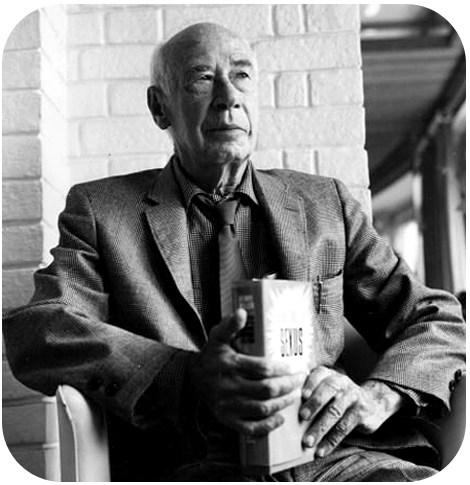 Posted by Holden Oliver (Kitzbühel Desk). Permalink | Comments (0)
There's no point in being Irish if you don't know that the world is going to break your heart eventually. I guess that we thought we had a little more time.

--Daniel Patrick Moynihan, then-Assistant Secretary for Labor, a few days after November 22, 1963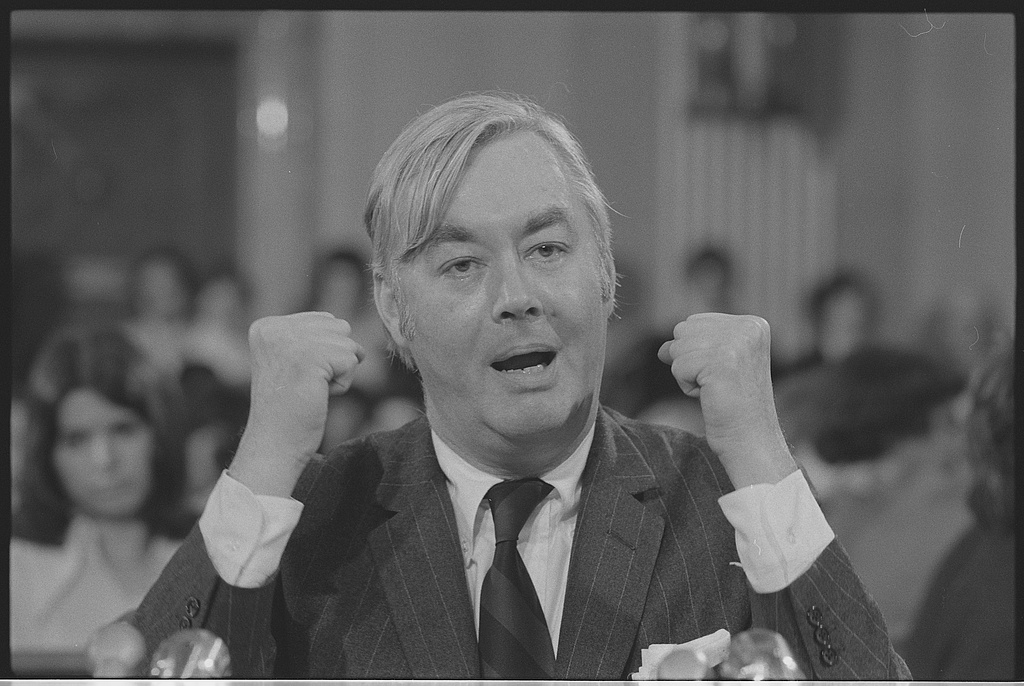 Posted by JD Hull. Permalink | Comments (0)
July 06, 2016
Prescient. Accurate. Inspiring. Irritating. Even upsetting. But they are not about you. Born right here in 2006, and part of Hull McGuire cosmos since the 1990s, the 12 Rules of Client Service try to align client and lawyer interests, and do a good job of that. They require discipline, persistence, attitude and a mind-set of enforcement. And big ones, frankly. Have a nice day.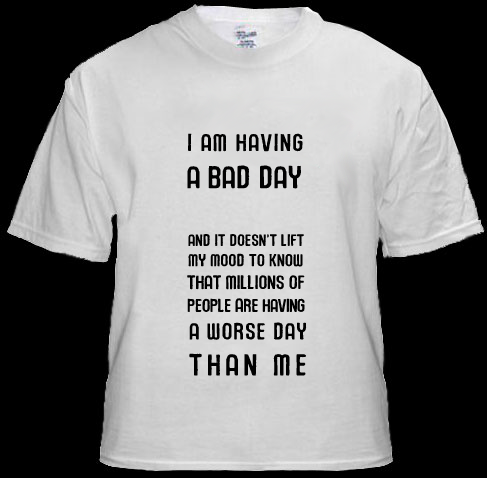 Posted by JD Hull. Permalink | Comments (0)
July 05, 2016
Tuesday's just as bad.
"Sundays I go to church.
I get down on my knees.
I begin to pray.
And this is what I say:
Lord, have mercy. Lord, have mercy on me.
Lord, have mercy. Lord, have mercy on me.
Just trying to find my baby.
Won't someone please send her home to me?"
Posted by JD Hull. Permalink | Comments (0)
July 04, 2016
Belle Starr: Non-Hollywood/non-Wanker version, circa 1885.
Posted by JD Hull. Permalink | Comments (0)
Without invention nothing is well spaced,
unless the mind change, unless
the stars are new measured, according
to their relative positions, the
line will not change, the necessity
will not matriculate: unless there is
a new mind there cannot be a new
line, the old will go on
repeating itself with recurring
deadliness.
William Carlos Williams in Paterson, Book 2 ("Sunday in the Park")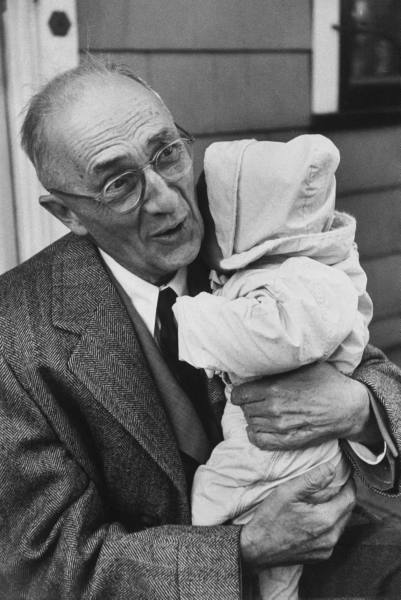 Posted by JD Hull. Permalink | Comments (0)
One of the most clicked-on of our annoying but 100% failsafe 12 Rules is Rule 7: Know the Client. Excerpt: "Take time out to learn the stock price, industry, day-to-day culture, players and overall goals of your client. Visit its offices and plants. Do it free of charge."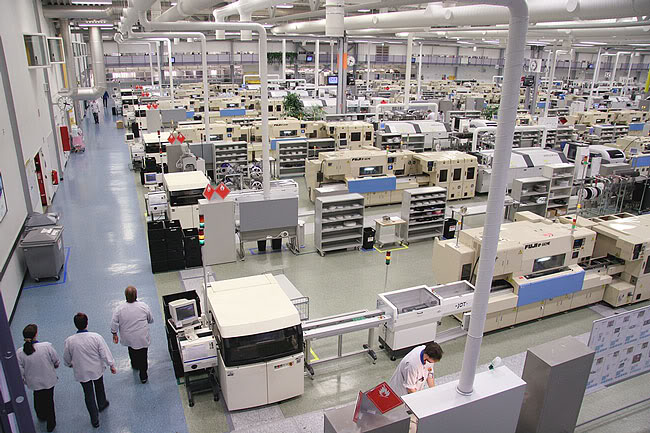 The firm's client has a factory or plant? If so, please visit it. Above: Nokia factory in Finland.
Posted by Holden Oliver (Kitzbühel Desk). Permalink | Comments (0)
July 02, 2016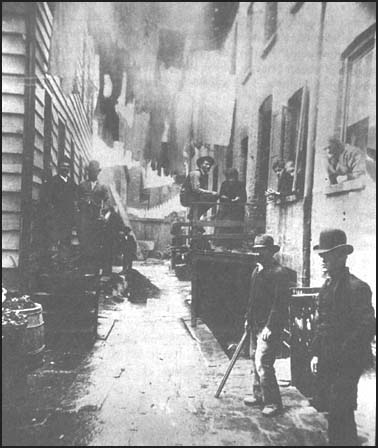 Jacob Riis photo of Bandits' Roost (1890)
Old neighborhoods, like old people, have strong personalities. And they are feisty as Hell.
The above photograph of an alley in Hell's Kitchen, then in its second century, was taken long before the midtown Manhattan neighborhood got cute and trendy again. The work, images and outcry of Jacob Riis were famous at the time. So was this photograph.
But Hell's Kitchen actually started out cute and even pastoral. Three hundred years ago there were farms. Then came suburbs, and it was not really a "bad" neighborhood until around the time of the Civil War. Movies and novels maybe over-covered that second 150 years. Hell's Kitchen kept changing but stayed famous: from Irish and German immigrant sub-city to gangland neighborhood to actors' quarter to, these days, more of a yuppie heaven.
People feared the second round of "cute"--the gentrification of recent years--would destroy it. It didn't. It's still authentic in pulse and atmosphere. A few (not many) old families could afford to stay. Real estate brokers years ago came up with the new labels of Clinton and "Midtown West"--but those did not work. They could never replace the real name, the one that no one can even trace.
Yeah, older neighborhoods, like older people, have personalities--and they are feisty as Hell.
Personally, I think of the area as smaller and more compact than most descriptions. For me, it does not start until just north of the Lincoln Tunnel at 40th and then goes up to 57th Street. Its width, of course: West of 8th all the way to the Hudson. Yet it always seems worlds away from Times Square, right next door, and Midtown East.
If you are in Manhattan some weekend, stroll around there on a Sunday morning early, when it groans, complains and even growls like its old self. You will not head east. You won't even think about leaving Hell's Kitchen for a while. Too seductive. The uneasy mixes of Irish, German, Italian, and Everyone Else that dominated it--especially in the last 150 years--left certain imprints and energies. You can still feel and hear them in the stone of the buildings and street.
Posted by JD Hull. Permalink | Comments (0)
July 01, 2016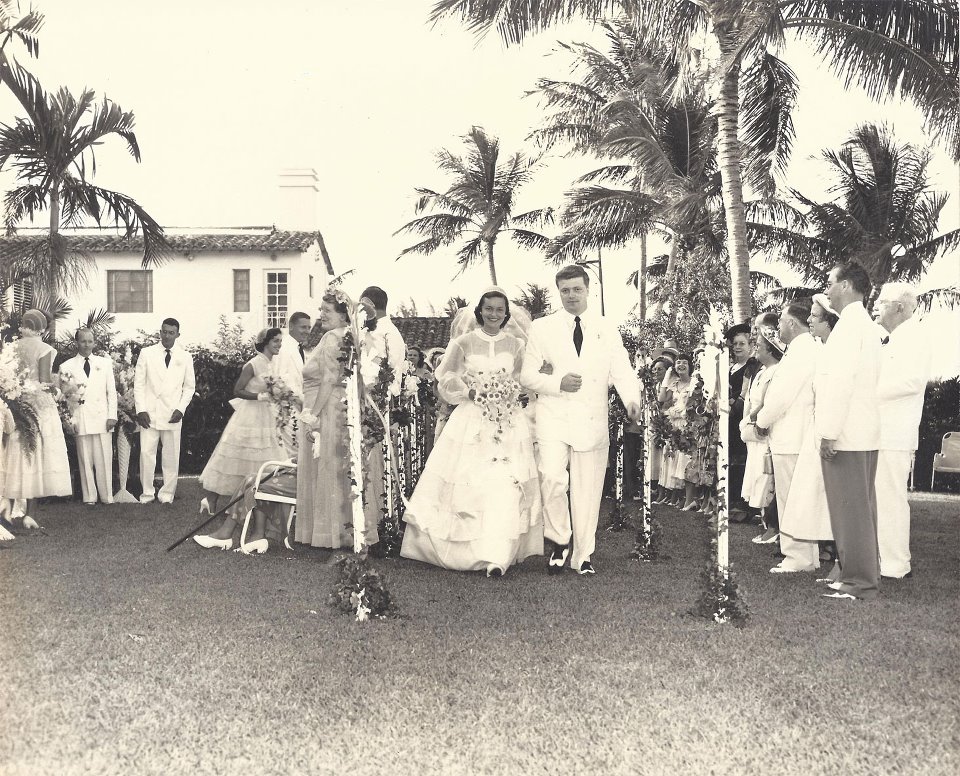 John D. Hull III and Arlene ("Penny") Reemer Hull
Rivo Alto Island, Miami, Florida July 1, 1950
Posted by JD Hull. Permalink | Comments (0)
June 30, 2016
Rule 8 is Think Like the Client--Help Control Costs. The 2006 Explanatory Note for Rule 8--we reluctantly decided that an Advisory Committee Notes regime was a bit grandiose--begins this way:
Ask an associate lawyer or paralegal what a "profit" is. You will get two kinds of answers. Both answers are "correct" but neither of them helps anyone in your firm think like the client. The answers will be something like this. (1) "A profit is money remaining after deducting costs from receipts." This is the correct young transactional/tax lawyer answer. Or (2) "it's money left over at the end of the hunt." This is the correct fire-breathing young litigator answer.

The right answer?

A profit is a reward for being efficient. And until a lawyer, paralegal or staffer gets that, she or he will never know how a client--or a law firm partner--thinks.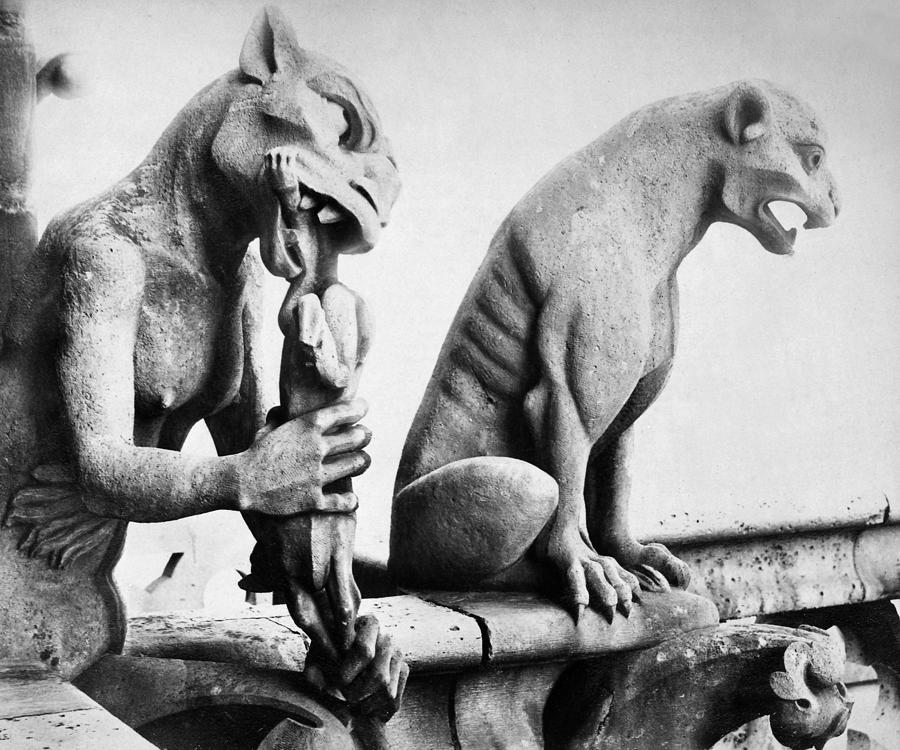 Posted by JD Hull. Permalink | Comments (0)
I saw "Free State of Jones" last night. First-rate if not perfect movie. History as it was and is. No demons. No angels. No political scripts followed--or moral hysterics indulged in. No liberals or conservatives. Just humans under enormous pressures, and stretched for the better by real life. Well done.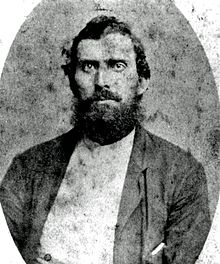 Newton Knight

Posted by JD Hull. Permalink | Comments (0)
June 29, 2016
A 21-minute discussion 30'years ago about "filthy rock lyrics" with right-leaning Zappa, "conservative" Novak, "liberal" Braden and a respected if tad-demented Washington Times reporter on CNN's Crossfire. Also featuring the U.S. Const. amend. I, the function of government and, well, Real Life. What's offensive? It changes with the scopes, kaleidoscopes and gyres of time. And pretty quickly. E.g., remind yourselves that in 1900 an Oberlin or Harvard prof with the most liberal possible views on race would be viewed as a racist pariah on September 28, 2015. Expand your minds this week, and get off your knees, Campers. Thank you late Duke history prof and changing South expert Lawrence Goodwyn.
Posted by JD Hull. Permalink | Comments (0)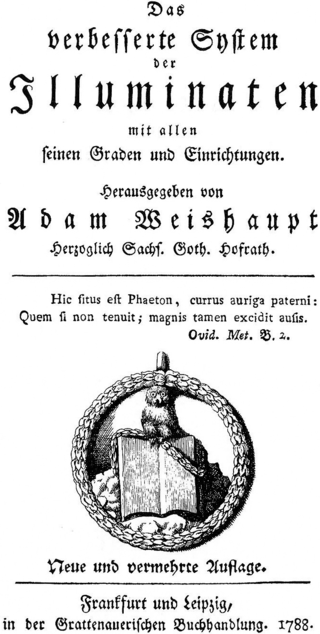 Posted by JD Hull. Permalink | Comments (0)
June 28, 2016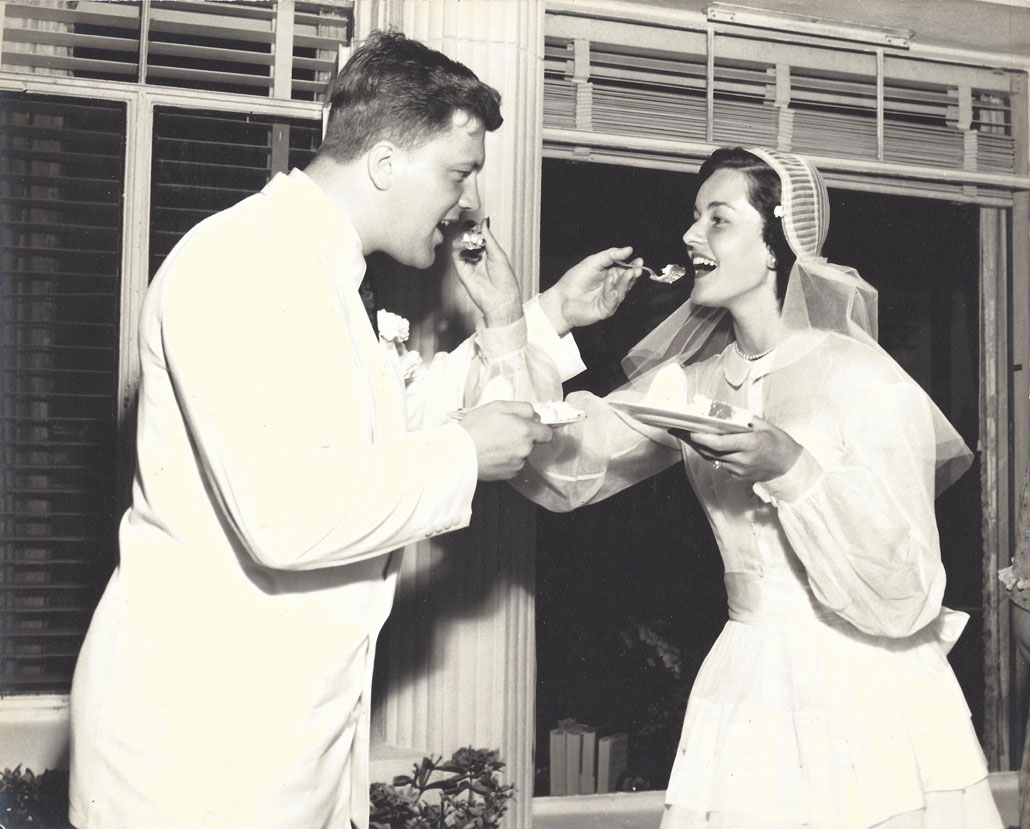 Posted by JD Hull. Permalink | Comments (0)
June 27, 2016
Education is not just about getting a job.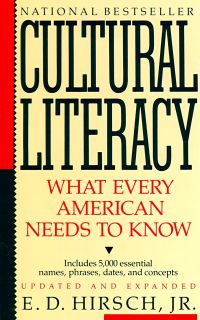 Posted by JD Hull. Permalink | Comments (0)
June 25, 2016
From a comment I made on line yesterday but I thought important enough to put here. Both the American Bar Association and its journal have been a big disappointment. I was once proud of my membership. My law firm once paid for everyone's. It was a given. And there was the excellent "Litigation" magazine out of Texas. I have kept every issue and still read if. But now there is no sane reason to be an ABA member. The remaining reason for membership are the specialty practice groups, many of which are excellent. Those, however, can be and often are already replicated through the hundreds of smaller, competing and often more personally satisfying and more expert local, state, national, international and trans-border lawyer groups which have sprouted up in English-speaking and non-English-speaking jurisdictions in the last 25 years. Even Martindale-Hubbell remains more useful and relevant to day-to-day practice. My enthusiastic alternative suggestion is join the London-based IBA, which will have its annual meeting this year in the US (DC) in September.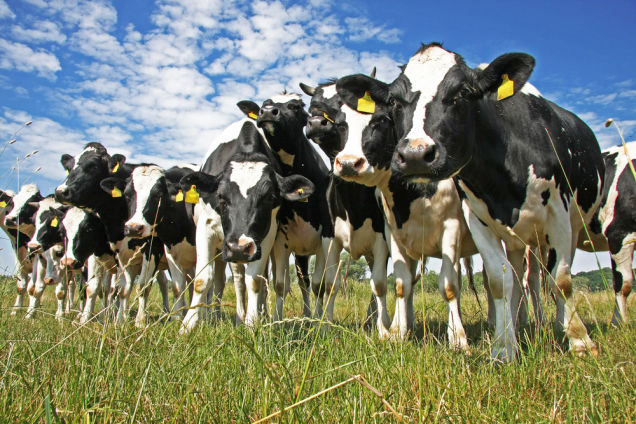 Posted by JD Hull. Permalink | Comments (0)