July 14, 2018
William Beard Hull (1837-1929). Born Augusta County, Virginia. In 1858, as oldest son, Bill, 21, on saddle horse served as his family's scout to move his parents Dan and "Mae" and his six brothers and sisters to Kansas. They were not super-rich but from strain of the Hull family of German Lutheran farmers who had been settled in Middlebrook, Virginia since 1750. They freed the three slaves they owned before the trip west. They took two wagons, including a special "contraption" built by Dan, and driven by one of their servants from Middlebrook. Although they were headed to Kansas, they liked what is now Mountain Grove, Missouri. They stayed there. In 1861 Bill went back to Virginia to fight for the Confederacy, and he ended the war with the Missouri 10th Infantry, or Steen's Regiment. He died at 91 in Oklahoma at a Confederate Soldiers home. He must have seen amazing things and changes in the American South. He married. He had at six kids, including my great-grandfather, John Daniel Hull I.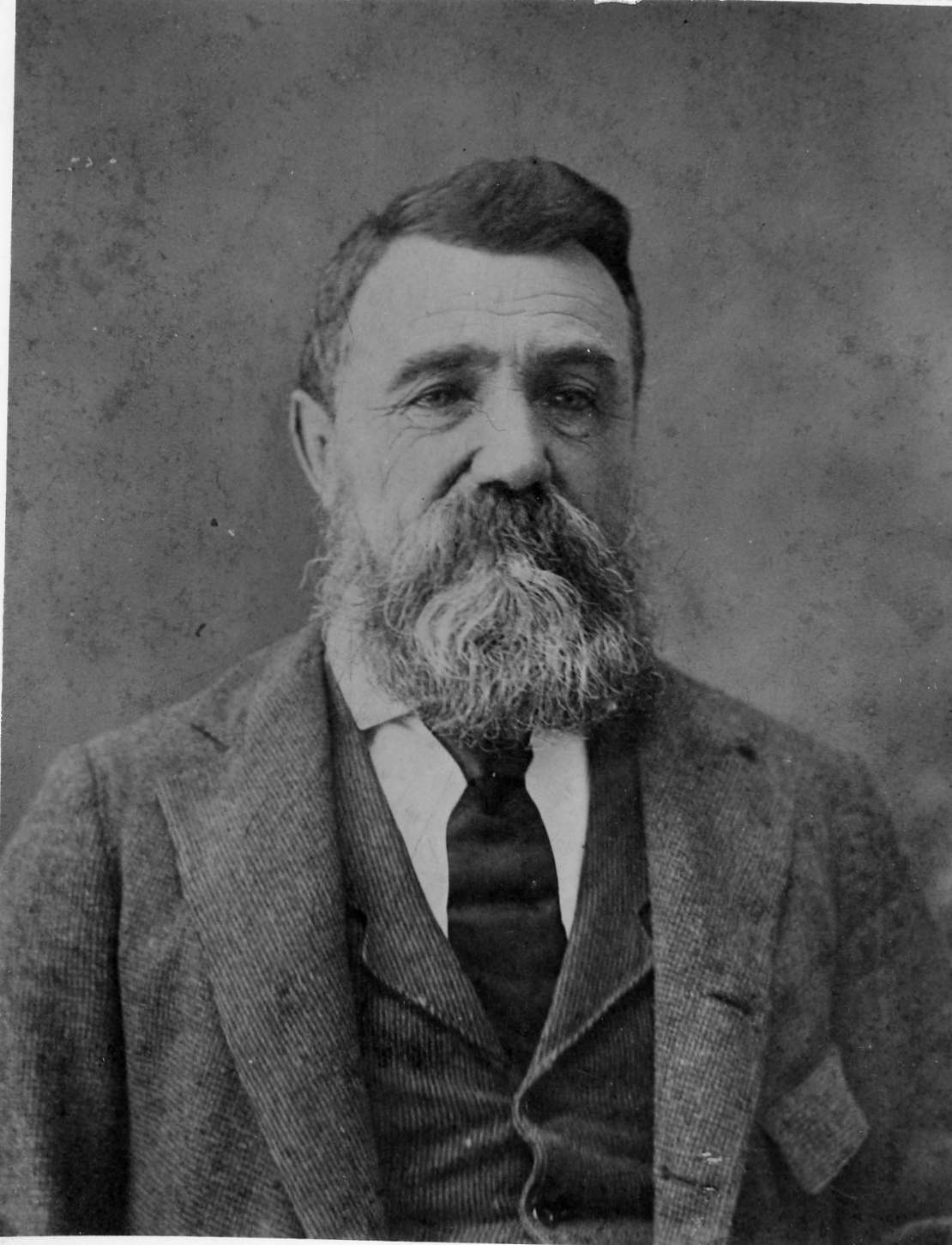 Posted by JD Hull. Permalink | Comments (0)
July 12, 2018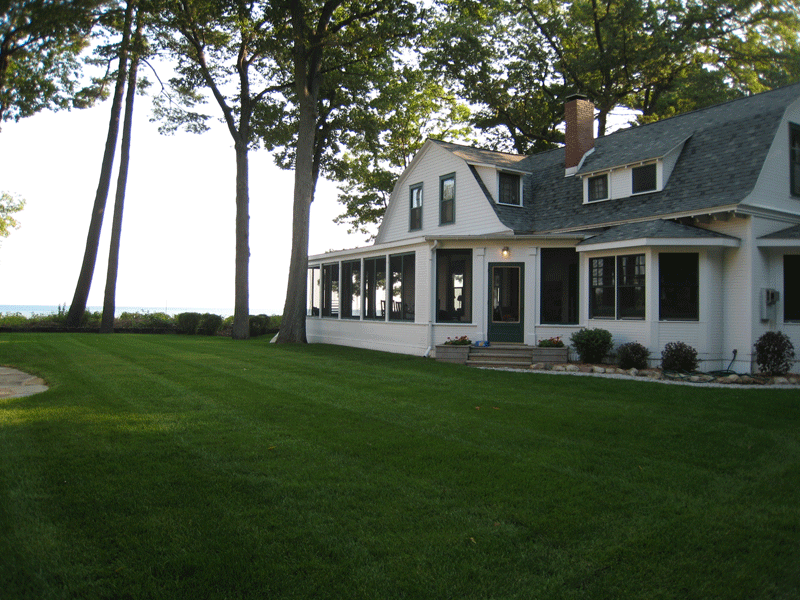 Posted by JD Hull. Permalink | Comments (0)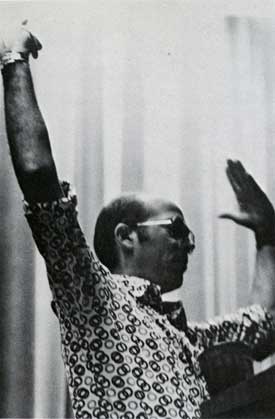 Editor's Note: The following is a verbatim reproduction of an article appearing in The Chronicle, Duke University's student daily on October 23, 1974. Page Auditorium is on Duke's West campus.
Thompson, Audience Clash in Page Chaos
By Dan Hull
"Is there any coherence in this thing? I feel like I'm in a fucking slaughterhouse in Chicago early in the morning."
DURHAM, N.C.--In a pathetic attempt to slide something coherent through his staccato mumble, Gonzo journalist Dr. Hunter S. Thompson was met last night at Page Auditorium with a bevy of jeers, curses, and a request by the Duke University Union to leave the stage.
According to Union spokespersons, it was expected that the slightly inebriated Thompson would drive away the audience if his talk turned out particularly monotonous.
Frustrated by the dialogue between the disjointed speaker and the belligerent audience, some did leave while others, many of whom were as well-oiled as Thompson, remained until the journalist was escorted off the stage.
Beer cans and joints
Beer cans and an occasional joint passed among the rows of the auditorium as Thompson, forty minutes late and looking more like a lanky tourist than a radical journalist, poked across the stage to the podium.
Slouching there, Thompson began: "I have no speech, nothing to say. I feel like a piece of meat," referring to his marketing by his lecture agency.
Having tossed aside the index cards on which were written questions from the audience, Thompson received few serious oral questions from the audience.
"What I'd really like to be in is an argument" he said.
When a baby cried Thompson mumbled, "That's the most coherent fucking thing I've heard all night."
In most cases, serious questions, and Thompson's responses to them were inaudible or incoherent.
Visibly put off by the belligerent Duke audience whom he repeatedly referred to as "beer hippies," Thompson was most relaxed and clear when talking about Richard Nixon.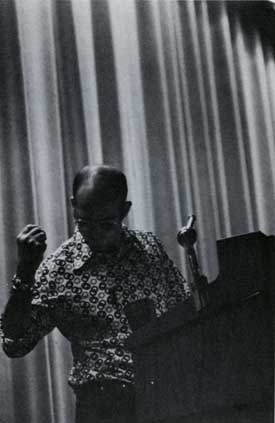 Photos: The Chronicle.
Posted by JD Hull. Permalink | Comments (0)
July 12. People do change. And comeback humans? My favorites. As many know, including every client, GC, CFO, law partner or employee I've ever had, I gave up booze and my favorite drugs pretty young. My last drink was about three decades ago today at a DC saloon called The Irish Times. Frankly, I don't recommend "getting sober" to anyone but it seemed to work for me. 32 years. If you are one of the handful of colleagues or legions of teenage girls who helped me along this path, thank you. Really appreciated, you guys.
Posted by JD Hull. Permalink | Comments (0)
July 11, 2018
I am irritated by my own writing. I am like a violinist whose ear is true, but whose fingers refuse to reproduce precisely the sound he hears within.

--Gustave Flaubert (1821-1880)
Posted by JD Hull. Permalink | Comments (0)
July 10, 2018
Lips like cherries and the brow of a queen,
Come on, flash it in my eyes.
You said you dug me since you were thirteen,
Then you giggle as you heave and sigh.
--R. Plant, J. Patrick, Albion Inc.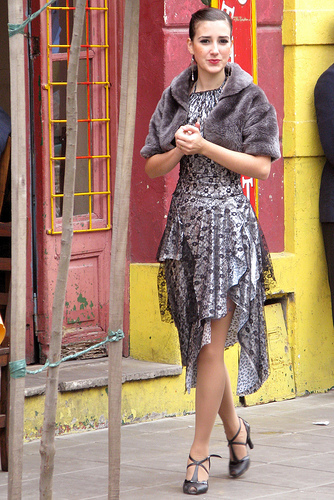 Through the circus of the Buenos Aires queens.

Posted by JD Hull. Permalink | Comments (0)
A tweet of last night:
"Only in Clown Years 2017-2018 could anyone suggest Brett Kavanaugh is "controversial." He's a mild Irish Catholic Yalie who loves rules & law. To defeat his nomination just 2 years ago? You'd need photos of him and wife shagging the family beagle at high noon in the back yard."
Posted by JD Hull. Permalink | Comments (0)
July 09, 2018
Lawyers who won't take a stand is a time-honored tradition. Ernie from Glen Burnie, a lawyer and a life-long friend of mine, is not such a creature. It's just his nature. He's an activist in all matters. He'll stand up for people who pay him--and for people he just met on the subway. In late 1995, when the championship Netherlands Women's National Volleyball Team were staying at the Mayflower, Ernie, I and two lawyers from the DC office of [firm name deleted] met the four tallest at Clyde's.....sorry, we're getting sidetracked.
There are so many wonderful stories about Ernie from Glen Burnie. But read first the very short story about Ernie's big find circa 1990. We first reported on it in June of 2006. It's about an old parchment he claims was discovered in Alexandria, Virginia, around the same time we both began practicing law in the District. Do see The Seven Habits of Highly Useless Corporate Lawyers. This is a true story, mostly. So listen up.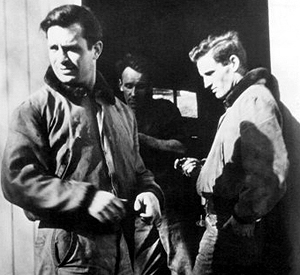 Stand-up guys: The author, then a dead-ringer for writer Jack Kerouac, and EFGB in their pre-lawyer and pre-Netherlands Women's National Volleyball Team years.
Posted by JD Hull. Permalink | Comments (0)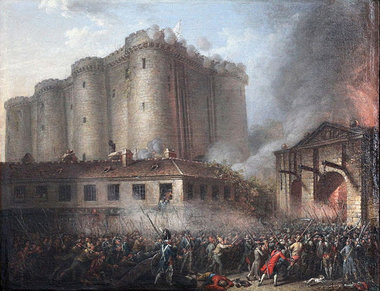 Taking of the Bastille, anonymous artist, circa 1791, oil on canvas, Musée de la Révolution, Château de Vizille.
July 14, 1789
Posted by JD Hull. Permalink | Comments (0)
July 07, 2018
What do members of Congress really do, anyway?
What have they done traditionally? True, staffs are bigger now--but much of life on The Last Plantation is the same as 50 years ago. What values, if any, are shared by those on work in Capitol Hill?
The Brookings Institution first published "The Congressman: His Work as He Sees It" by Charles L. Clapp in 1963 (507 pages, Anchor). Congressional fellow, policy wonk and former Capitol Hill aide, Clapp was one of the first Washington "old hands" to study and write about the way a legislator actually thinks and works--as opposed to "how Congress works" generally--in the American Congress.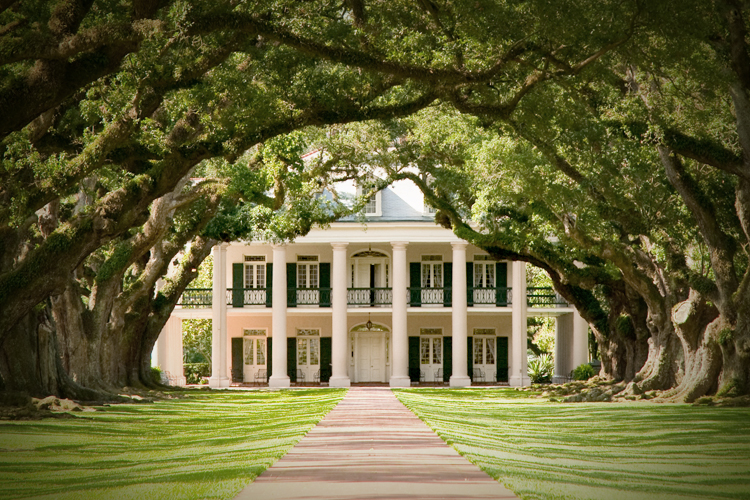 Posted by JD Hull. Permalink | Comments (1)
Ten soldiers wisely led, will beat one hundred without a head.

--Euripides (480-406 BC)

Posted by JD Hull. Permalink | Comments (0)
July 04, 2018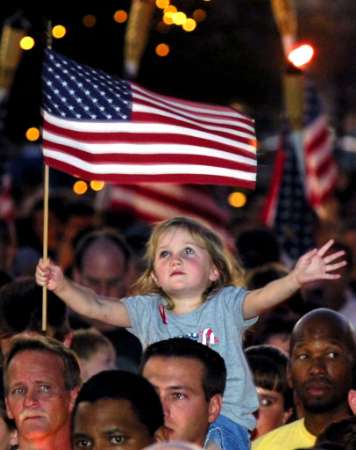 Posted by JD Hull. Permalink | Comments (0)
July 03, 2018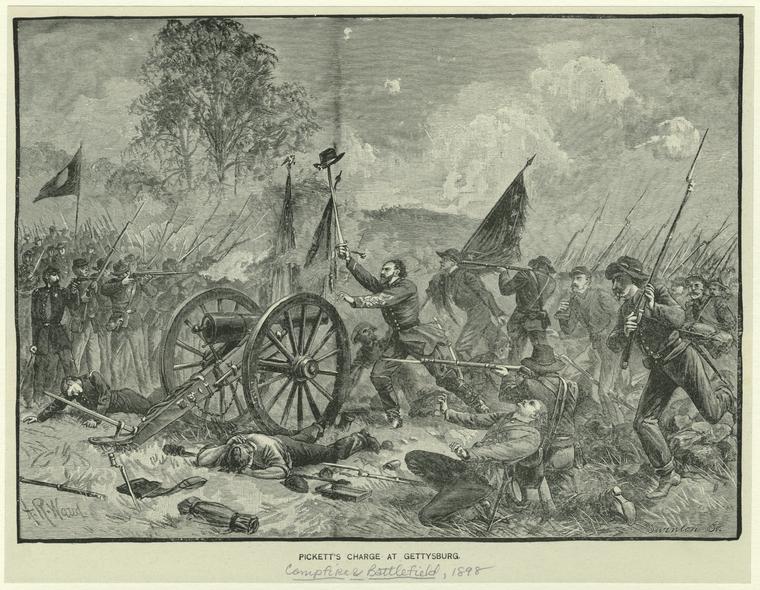 Posted by Holden Oliver (Kitzbühel Desk). Permalink | Comments (0)
July 02, 2018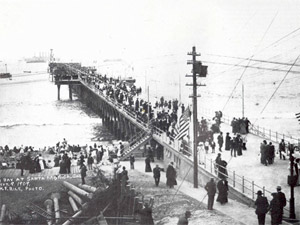 Posted by JD Hull. Permalink | Comments (0)
Half my life is an act of revision.

--John Irving (1942-)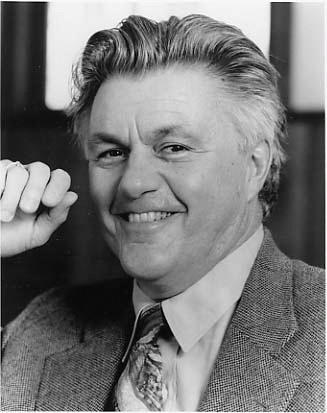 Posted by JD Hull. Permalink | Comments (0)
July 01, 2018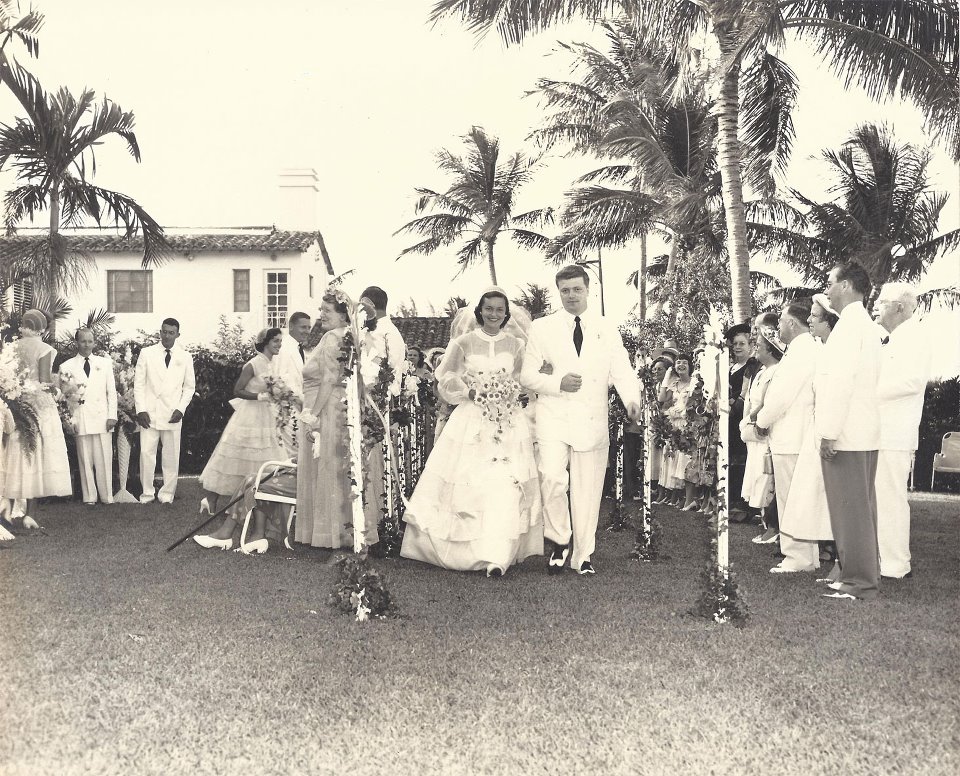 Mr and Mrs John Daniel Hull III
Rivo Alto Island, Miami, Florida July 1, 1950
Posted by JD Hull. Permalink | Comments (0)
June 30, 2018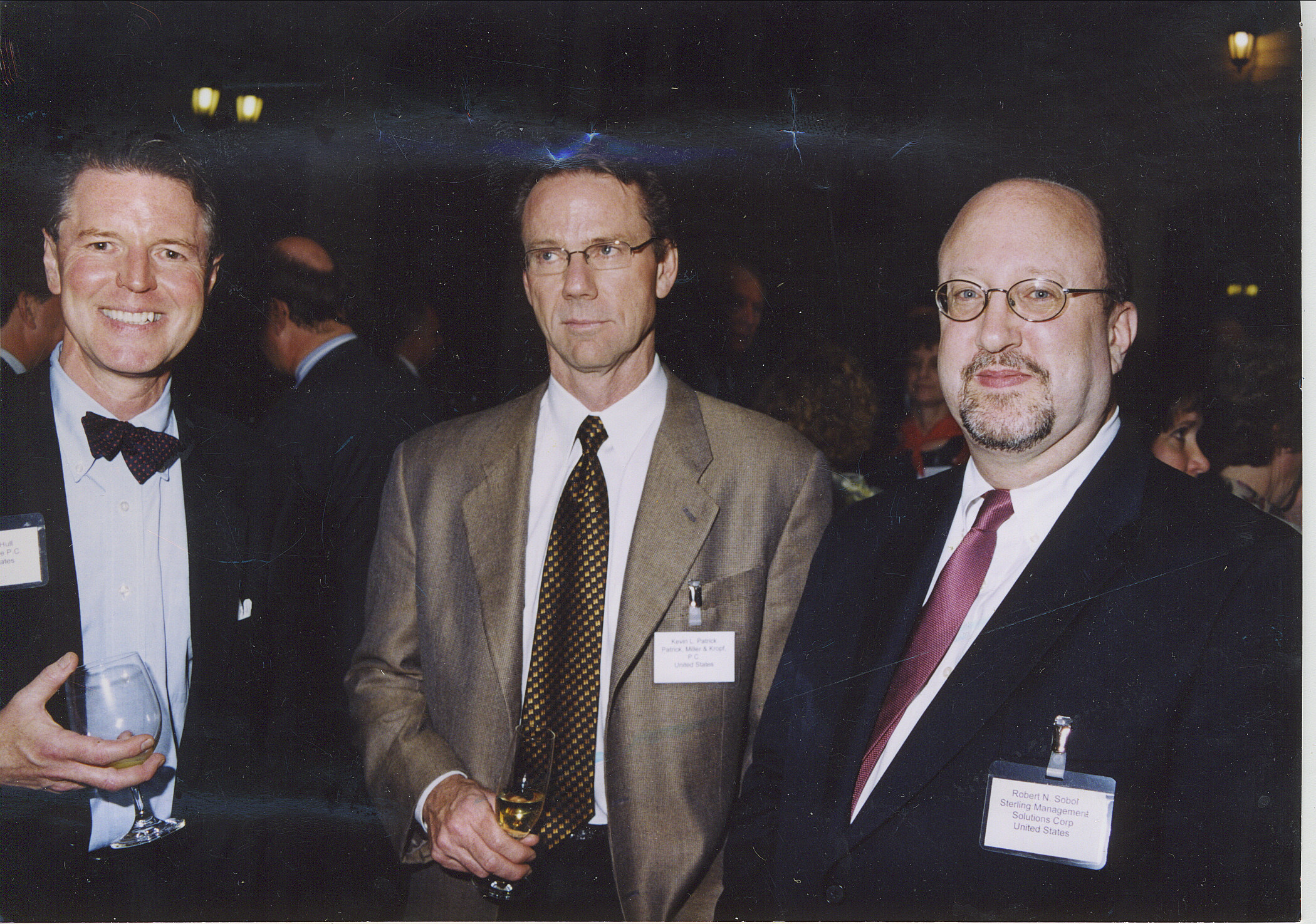 Posted by JD Hull. Permalink | Comments (0)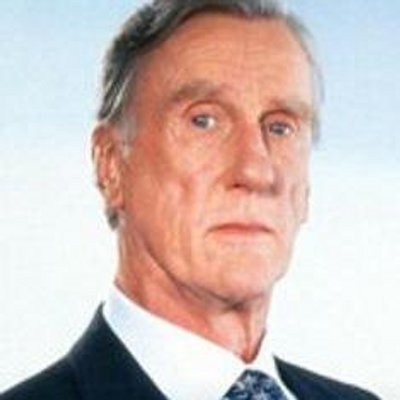 If you work for a peer firm, you will encounter me or someone very much like me. [Y]ou cannot avoid the essence of my character if you aspire to succeed... I or some form of my embodiment will exist to make your existence as uncomfortable and unpleasant as it can be. Welcome to the legal profession you self-entitled nimrods have created.

--Partner Emeritus, commenting at Above The Law, 2009
There is a reason that my late Union Street, Nantucket neighbor David Halberstam did not devote a chapter or two in his highly admired The Best and the Brightest to my friend Partner Emeritus, celebrated Dean of Above the Law's Commentariat. Sometimes, a Polo injury at Meadowbrook will change the course of world history--and not for the better:
I remember the Summer before the Tet Offensive so vividly.

I recall entering the MEPS station at Fort Hamilton in Brooklyn where I took my physical examination, which was a requirement prior to being shipped out to OCS. I wanted to serve my country and kick g**k posterior so badly that I even let a proctologist stick his index finger in my rectum while I coughed. Alas, a Polo accident caused me to incur a hairline fracture in my pelvis and I was disqualified from service just two weeks from my deployment date.

I am confident that had I gone to 'Nam, I would have deployed a strategy that would have won that war. They don't teach this at the Army War College but my endgame to the Vietnam War would have been to round up all the hippie stoners and opium addicts in the States and parachuted them into Vietcong territory. I would have used the MK Ultra Program to convince the paratroopers that the Vietcong had stolen their drugs and that the opium fields would be their prize for killing every last member of Charlie.

West Point would have been renamed after me but I accept that God had other plans for me (i.e., conquering the legal profession and establishing myself as a legal icon).

--PE comment to 3 Things Law Students And Young Lawyers Can Learn From Podcaster-In-Chief Marc Maron, ATL June 26, 2015.
Even more than about Charlie, what Partner Emeritus worries about most is gene pool dilution and mediocrity in the legal profession. We will get to that soon enough. First, though, we'll do a few posts about PE's younger years, including a few sexual adventures during the 1960s-1980s. In the meantime, below is the famous negotiation between Yank actor Matthew Modine as "Joker" and British actress Papillon Soo Soo as "the Da Nang hooker" in Stanley Kubrick's 1987 war satire Full Metal Jacket.
Posted by JD Hull. Permalink | Comments (2)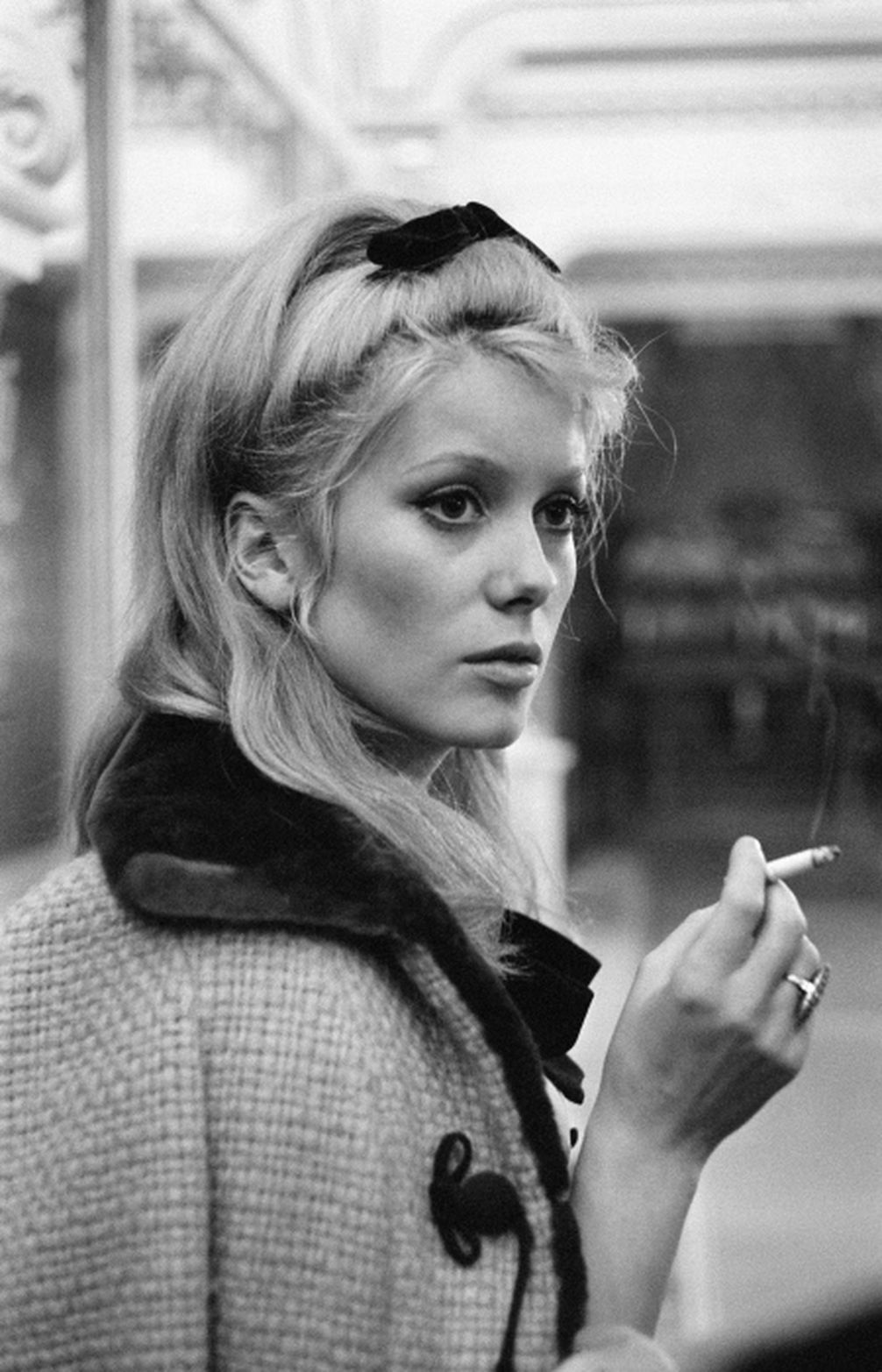 Posted by JD Hull. Permalink | Comments (0)
June 27, 2018


239 rue Saint-Honoré.
Posted by JD Hull. Permalink | Comments (0)
Don't tell me the moon is shining; show me the glint of light on broken glass.

--Anton Chekhov (1860-1904)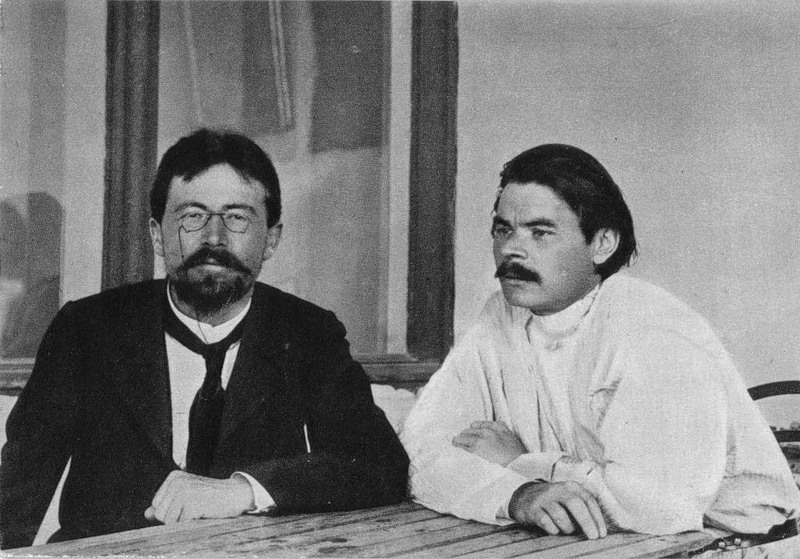 Chekhov with Maxim Gorky in Yalta, probably 1900
Posted by JD Hull. Permalink | Comments (0)
June 26, 2018
FRE 612 provides that if a witness uses a writing "to refresh memory", either while or before testifying, the adverse party is "entitled to have the writing produced at the hearing, to inspect it, to cross-examine the witness" on the document. Good trial lawyers overlook that FRE 612 applies to depositions as well as to trials. Federal decisions have applied the rule to depositions based upon Fed.R.Civ.P. 30(c). So ask a deponent if he or she looked at documents before the deposition other than those being produced at the deposition. If the answer is "yes", request that they be produced. Go to the judge. You can have them produced during or after the deposition. Often the best documents are the ones that never make it to the deposition, like handwritten records that even opposing counsel doesn't know about.
Posted by JD Hull. Permalink | Comments (0)
...are right here. Revel in their Wisdom. Ignore them at your Peril. Teach them to The Help.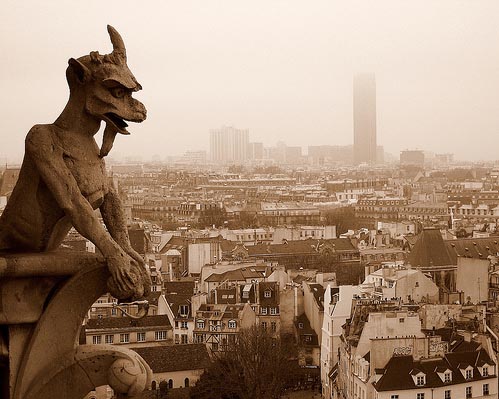 Posted by JD Hull. Permalink | Comments (0)
June 25, 2018
Posted by JD Hull. Permalink | Comments (0)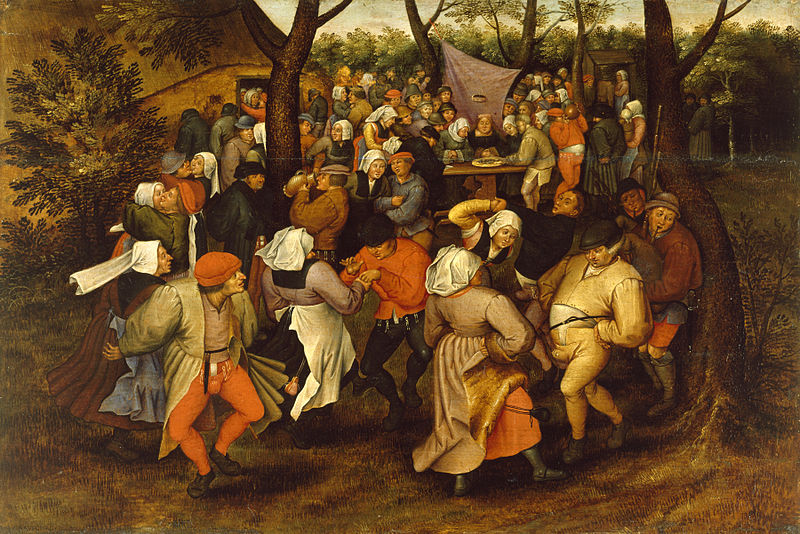 Posted by JD Hull. Permalink | Comments (0)
June 22, 2018
More than a tower or a statue, or an artist's or soldier's name on a plaque or street post, the green bookstalls of Paris are the city's most apt and enduring mark. It's hard to say what's better: the hundreds of paintings and etchings of les bouquinistes in the last 400 years, the thousands of photos of them in the past 100, or one glimpse on any day you could almost take them for granted.
Posted by JD Hull. Permalink | Comments (0)
Obscenity. Offensiveness. What words are bad? What ideas or standards are bad? Consider a 21-minute discussion 32 years ago about "filthy rock lyrics" with (truth be told) right-leaning Zappa, "conservative" Novak, "liberal" Braden and a respected if tad-demented Washington Times reporter on CNN's Crossfire. Also featuring the U.S. Const. amend. I, the function of government and, well, Real Life. What's offensive? It of course changes with shifting perceptions in the kaleidoscopes and gyres of time. And quickly. Now forget about "obscenity" for a moment. Switch to "bigotry" and "racism." Do remind yourselves that in, say, 1900 an Oberlin or Harvard prof with the most liberal possible views on race would be viewed as a "racist" pariah on April 13, 2018. Expand your minds today a bit, and get off your knees, Campers. Thank you the late Duke history prof and changing South expert Lawrence Goodwyn.
Posted by JD Hull. Permalink | Comments (0)
June 21, 2018
Out of the quarrel with others we make rhetoric; out of the quarrel with ourselves we make poetry.

--W.B. Yeats (1865–1939)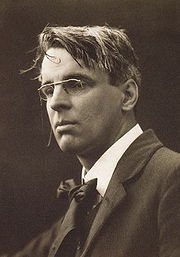 Posted by JD Hull. Permalink | Comments (0)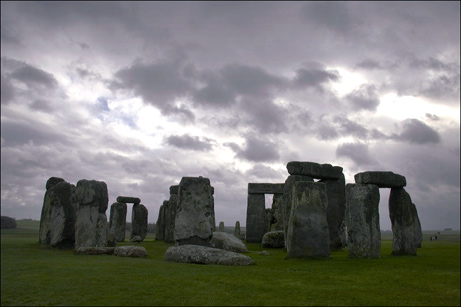 Holden Oliver here. June 21, 2018. Happy Solstice to all in the Northern Hemisphere. The longest day. Earth's axial tilt toward the Sun is at its greatest: a whopping 23.44°. A highly spiritual day. Druids and Gaelic types in America and Europe and my entire family observe today by getting drunk, making oaths, fighting and passing out in the woods.

Posted by Holden Oliver (Kitzbühel Desk). Permalink | Comments (0)
With good reason, GCs and in-house counsel all over the world painstakingly monitor the effectiveness of arbitration, especially in business-to-business disputes. Most of them will tell you arbitration doesn't work as well as they would like, especially in the hands of American and Brit lawyers. Remember Ordeal by Water? It was my favorite part of Civil Procedure in law school. It's exciting, for one thing. Further, it's certainly "faster" and "cheaper" than any American Alternative Dispute Resolution (ADR) best practices to date and in some cases superior to the best-functioning European arbitration regimes. Let's give it a second look, shall we?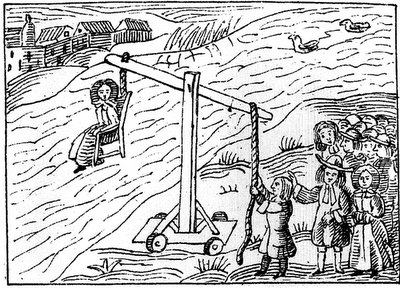 Posted by JD Hull. Permalink | Comments (0)
June 20, 2018
There is no joy except in creation. There are no living beings but those who create. All the rest are shadows, hovering over the earth, strangers to life. All the joys of life are the joys of creation: love, genius, action...
--Romain Rolland (1866-1944), Nobel Prize winner, in "Lightning Strikes Christophe".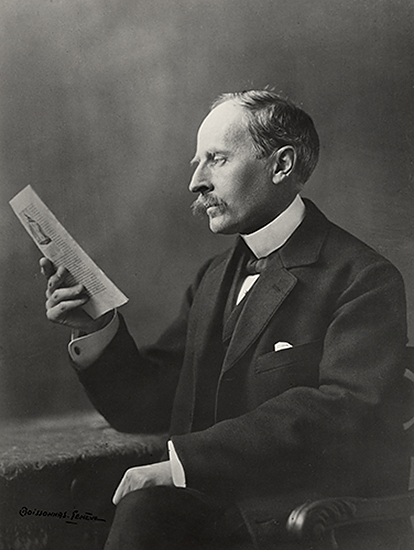 Posted by JD Hull. Permalink | Comments (0)
Let us be grateful to people who make us happy; they are the charming gardeners who make our souls blossom.

-- Marcel Proust, 1871–1922, French novelist and critic.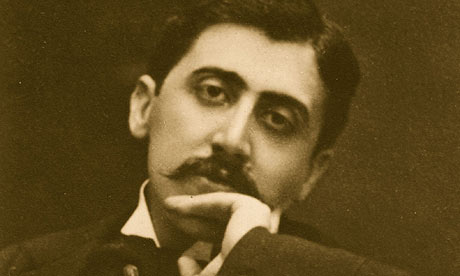 Posted by JD Hull. Permalink | Comments (0)
What strange phenomena we find in great cities. All we have to do is to stroll about with our eyes open.

--Charles Baudelaire (1821-1867)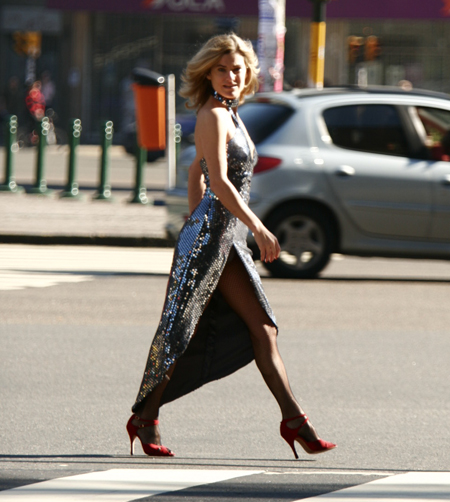 A friend in Buenos Aires.
Posted by JD Hull. Permalink | Comments (0)
June 19, 2018
Break the rules at your peril. People will say mean things about your dog, your wife, your girlfriend, or all three.
In case your Mother or Governess never told you, you're from Utah, or you were stoned all seven years at Choate, let us remind you to never thank anyone for something truly important--a meeting, referral or a dinner--with anything but a prompt handwritten thank-you note. No valid excuses exist for not doing it. Too few of us practice gratitude--in either business or our "other" lives--enough. Some say the practice of saying thanks is good for the soul. Others swear it's good for revenues, too.
Many, many business people and some lawyers with the highest standards taste (i.e., wear socks to meetings or court) think that no written thank-you note means no class--as harsh and low-tech as that may sound.
Typed is okay--but handwritten is better. Even if you are not convinced that thank-you notes are noticed and appreciated (they are), pretend that we know more than you (we do), and do it anyway (thank us later).
Good stationery. We suggest Crane's on the lower end, or something better, like stationery from Tiffany's, or a Tiffany-style knock-off, on the higher end. A "studio card", maybe. Just make it plain. Simple. Initials on it at most.
If you get personalized stuff, have a return envelope address to a home or business--but without the business mentioned. It's personal. Leave Acme Law Firm off it.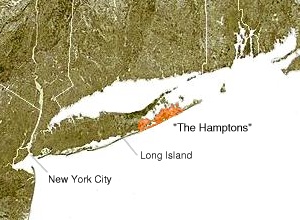 Posted by Holden Oliver (Kitzbühel Desk). Permalink | Comments (0)
Majority rule only works if you're also considering individual rights. You can't have five wolves and one sheep voting on what to have for supper.

--Larry Flynt (b. 1942)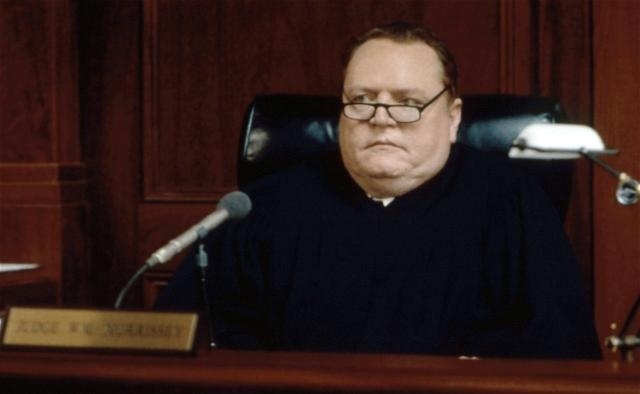 (Columbia Pictures)

Posted by JD Hull. Permalink | Comments (0)
June 18, 2018
"No passion in the world is equal to the passion to alter someone else's draft." --H.G. Wells (1866-1946)

"I have performed the necessary butchery. Here is the bleeding corpse." --Henry James (1843-1916)after a request by the Times Literary Supplement to cut 3 lines from a 5,000 word article.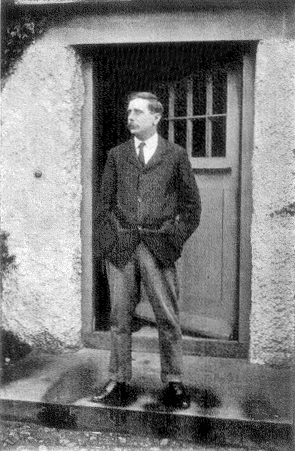 Herbert George Wells, 1908
Posted by Holden Oliver (Kitzbühel Desk). Permalink | Comments (1)
The 'hood with a little bit of everybody.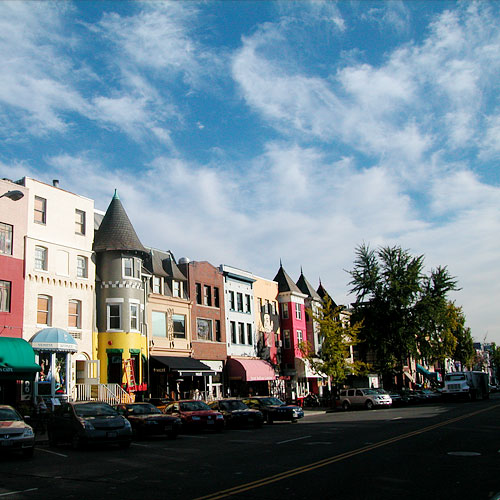 Posted by JD Hull. Permalink | Comments (0)
June 16, 2018
About half the people you meet live from one day to the next in a state of such fear and uncertainty that about half the time they doubt their own sanity. Their boats are rocking so badly that all they want to do is get level long enough to think straight and avoid the next nightmare.

--HST, Fear and Loathing on the Campaign Trail
For the past two centuries, starting just about the time the world started feeling the effects of morphing from farming to industrial economies, people got more out of whack than ever. Many historians think the industrial revolution started as early as the mid-18th century--when Brits learned how to do machine-based manufacturing--but it took a few decades for the world to lose its way while it enjoyed and celebrated labor-saving devices, increased wealth and higher standards of living for most Westerners.
What ever happened to well-roundedness?
"Fragmentation" became one word philosophers and writers often used to describe the real price paid for our "progress". People became cut off from the natural world, their own innate spirituality and the meaning of a true education. We drifted away from physical culture, real health, exercising our bodies and eating correctly. Notions of friendship and bonds with others changed and, in my view, all but disappeared. As a result, we became less useful to others, friends and family, clients and customers, co-workers and ourselves. We are more alone than ever. We lead paltry, under-achieving and often miserable lives. Many of us are, most of the time, "hatin' life".
In short, we have lost our very souls. We feel isolated from life itself and we feel alone. We are ignorant of the history that got us here, watch television mindlessly and by default, wax patriotic or tribal as a substitute for thinking, are unaware of that happens in the rest of the world (Americans are easily the worst offenders), take pills we don't need and are getting fat enough to have our own zip codes. We don't even venture outside and into the natural world that much. We think we'll be and feel better if we "buy more stuff". Perhaps worst of all, even the most talented of us no longer think for ourselves. We follow. We run in mindless packs.

Fragmentation, isolation, unthinking conformity, chronic unhappiness or being "screwed up"--whatever you want to call it--is true of most of us, in varying but substantial ways, regardless of race, class or level of education. The unhappiness covers us all. We are not "putting it all together" to form (to take a musical conceit) one major chord.
Doing that starts with each human--and it takes work. Work we should be anxious to undertake.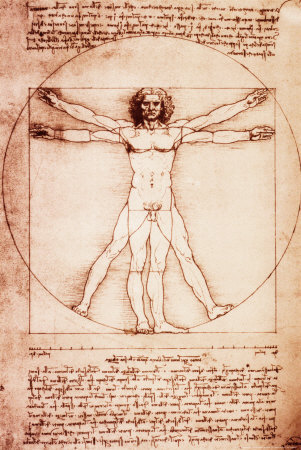 Work at a life more complete: one that "adds up".
*This post first appeared in What About Paris? on January 2, 2014.
Posted by JD Hull. Permalink | Comments (0)
The most civilized nations of modern Europe issued from the woods of Germany; in the rude institutions of those Barbarians we [received] the original principles of our present laws and manners.

--Edward Gibbon, The Decline and Fall of the Roman Empire, Chapter IX (1782)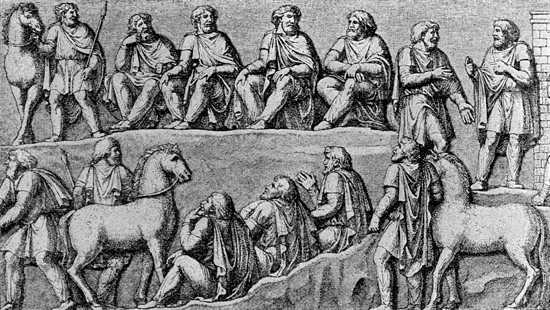 Posted by JD Hull. Permalink | Comments (0)
June 15, 2018
Cuff links, stick pin. When I step out I'm gonna do you in.

--Gibbons, Hill and Beard

Raoul Duke (1937-2005)
Posted by Holden Oliver (Kitzbühel Desk). Permalink | Comments (0)
1. Represent only clients you 'like'.
2. The client is the main event.
3. Make sure everyone in your firm knows the client is the main event.
4. Deliver legal work that changes the way clients think about lawyers.
5. Over-communicate: bombard, copy and confirm.
6. When you work, you are marketing.
7. Know the client.
8. Think like the client--help control costs.
9. Be there for clients--24/7.
10. Be accurate, thorough and timely--but not perfect.
11. Treat each co-worker like he or she is your best client.
12. Have fun.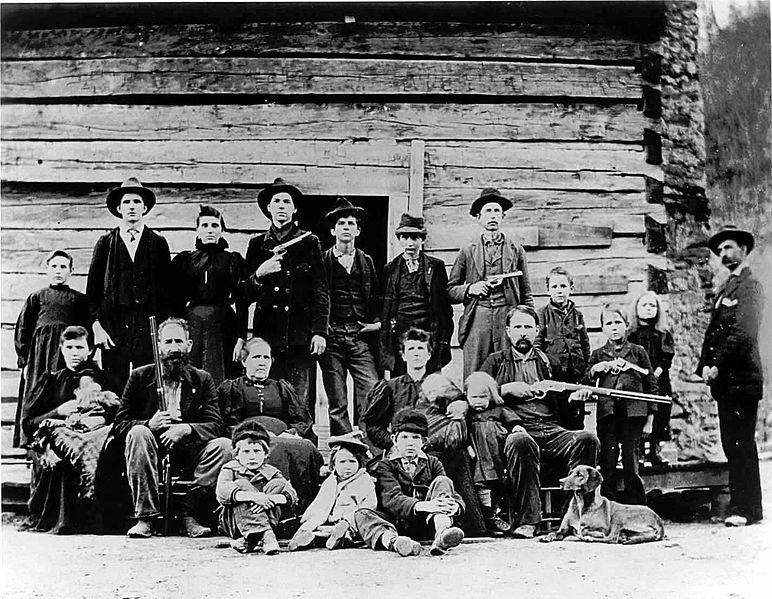 Copyright 2005-2014 J. Daniel Hull.
Posted by JD Hull. Permalink | Comments (0)