February 19, 2019
Rot in Hell, WWII sexual predator George Mendonsa (1924-2019).
Never Again.
#WeAreAllThatTimesSquareNurse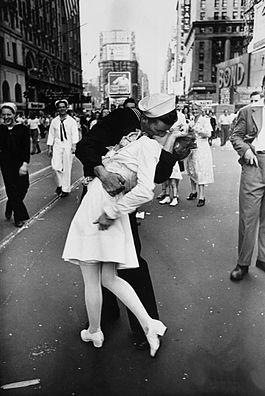 Posted by JD Hull. Permalink | Comments (0)
February 18, 2019
Speaking of come-back kids, Grover Cleveland was president 1885-1889, was out of office for four years, and then president again 1893-1897. In November 1888, he and former Ohio senator Allen Thurman lost to Civil War general and lawyer Benjamin Harrison and future New York governor Levi Morton. In January 1889, the defeated Cleveland went back to New York to practice law. But his new wife Frances told a White House staff member: "Take good care of all the furniture and ornaments in the house...we are coming back four years from today."
Frances was right. He won again in 1892.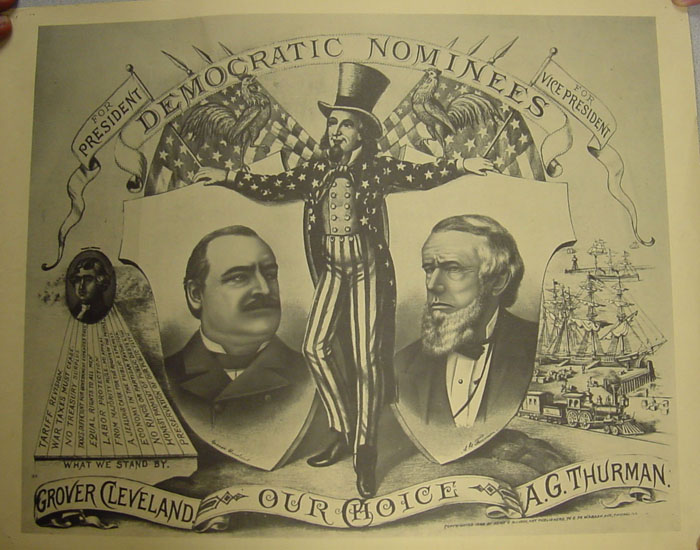 Posted by JD Hull. Permalink | Comments (0)
Patrick Hayward ("Pat") Caddell (1950-2019). He died over the weekend. A lot of people will miss this eternal boy wonder and South Carolinian who, barely out of Harvard, became a major political consultant at 22 and stayed on that stage. If you either read Rolling Stone magazine when Hunter Thompson was reporting or merely watched TV news since 1972, you know who Pat is.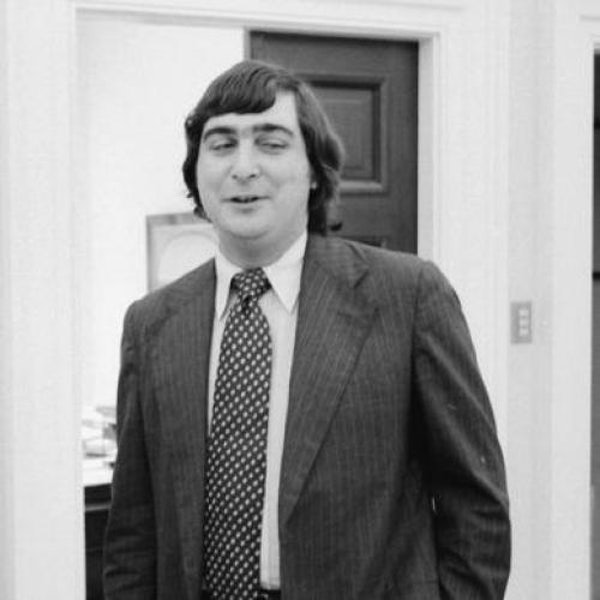 Posted by JD Hull. Permalink | Comments (0)
February 16, 2019
Our world-famous 12 Rules of Client Service. Revel in their wisdom. Ignore them at your peril. Teach them to your coworkers. Argue about them. Improve them.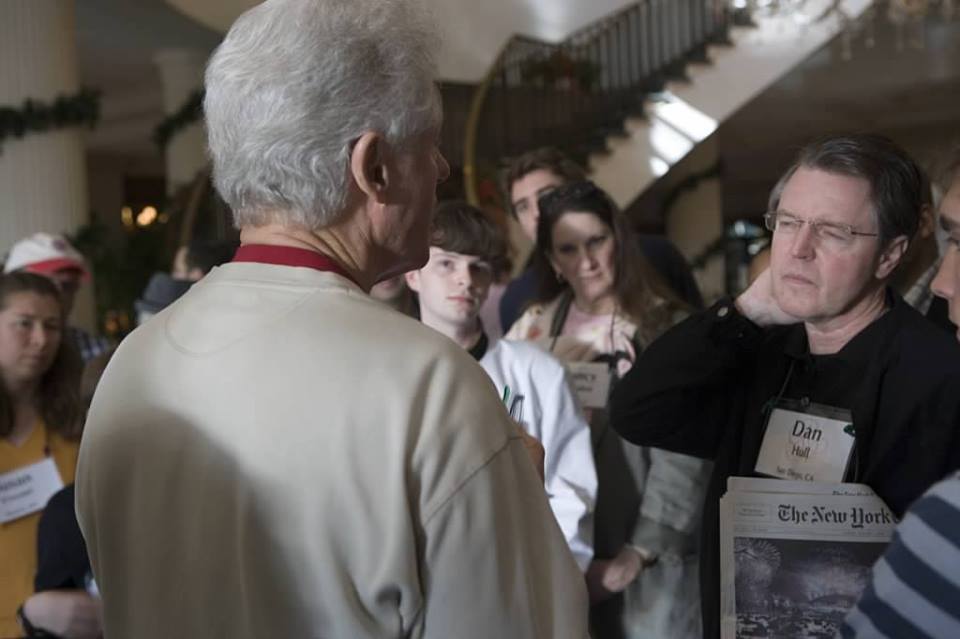 Posted by Holden Oliver (Kitzbühel Desk). Permalink | Comments (0)
February 15, 2019
The world is a book. Those who do not travel read only a page.

--Marcel Proust, 1871–1922, French novelist, critic.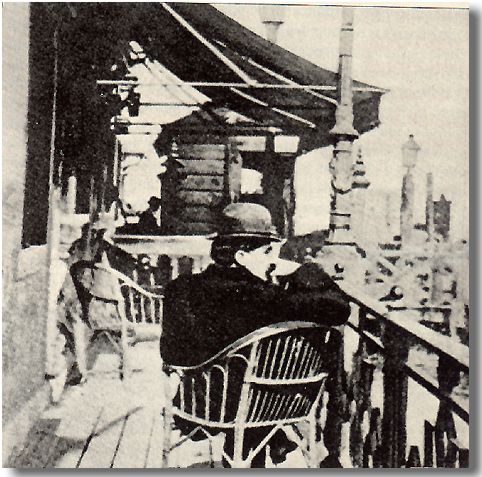 Proust in Venice.
Posted by Holden Oliver (Kitzbühel Desk). Permalink | Comments (0)
February 14, 2019
"Romeo and Juliet" from Act III parting scene, 1870, Ford Madox Brown (1821-1893). Oil on canvas, 53 × 37 inches, Delaware Art Museum.
Posted by JD Hull. Permalink | Comments (0)
February 13, 2019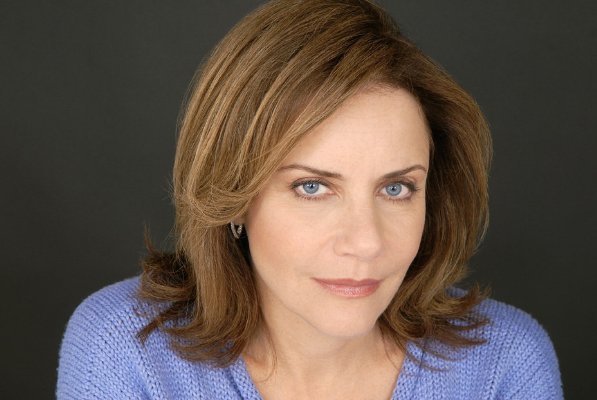 Our friend Ellen Bry, an actress and prime time television mainstay (St. Elsewhere, Dexter, Boston Legal, Monk, The Closer) for decades, also known as this blog's in-house photographer, usually works in television. A few years ago she played Ester Hobbes, a Chicago socialite who suddenly loses everything, in The Lost & Found Family, a Sony Pictures release. In the film, we meet a strong and spiritual woman who is surprised to learn that she has inherited just one thing from her dead businessman husband: a run-down old house in Georgia, and the turbulent foster family living in it. Taken from the story Mrs. Hobbes' House, The Lost & Found Family is a remarkably powerful family film set in the American South. It was filmed in Jackson, Georgia, a town between Atlanta and Macon, with a population of about 4000, in Butts County. I was there once years ago. No, it's just not a movie for this stereotype: people who go to church, sing, say "golly", watch lots of TV, eat a lot, and are afraid of virtually everyone and everything all the time. There are artful, and moving, performances by Ellen and her younger cast members, who include teen heartthrob Lucas Till and Jessica Luza, a film and television actress. Ellen's other movie credits include Mission Impossible 3, Deep Impact, and Bye, Bye Love.

Posted by JD Hull. Permalink | Comments (0)
February 12, 2019
Beckwith was a huge influence on how we could make changes in everyone's lawyering--and the idea here is really his, not ours.
Thank you, Harry Beckwith. At this blog, we never set out to be customer/client service experts or gurus. And indeed we are not experts or gurus on the subject. Based on actual experience lawyering, we wrote and published 12 Rules of Client Service in installments during a six-month period starting in October 2005. The 12 rules do seem to have legs. We are flattered. In whole or in part, they regularly appear in publications and sites for lawyers and non-lawyers (e.g., accounting and real estate). Some folks who discuss, quote or mention them like all 12 rules. Others like one or two in particular.
Our favorite? It's Rule Four: Deliver Legal Work That Change the Way Clients Think About Lawyers. It's our "Harry Beckwith" rule. Harry Beckwith, who first ignited the thinking of many professional services thinkers in "Selling the Invisible", was a huge influence on how we could make changes in everyone's lawyering--and the idea here is really his, not ours. An excerpt from Rule 4:
Why try "to exceed expectations" when the overall lawyer standard is perceived as low to mediocre? If your clients are all Fortune 500 stand-outs, and the GCs' seem to love you and your firm, is that because your service delivery is so good--or because other lawyers they use are so "bad" on service? Why have a low standard, or one that merely makes you look incrementally more responsive and on top of things than the boutique on the next floor up? Why not overhaul and re-create the whole game?

If you read the better writers on selling and delivering services, like Harry Beckwith in Selling The Invisible, you pick up on this simple idea: Rather than under-promise/over-deliver, why not change the way people think of lawyers generally and what they can expect from them generally? Get good clients--those clients you like and want--to keep coming back to you by communicating in all aspects of your work that you care deeply about your lawyering for them, you want to serve their interests on an ongoing basis and that it's a privilege to be their lawyer. Show them you fit no lawyer mold.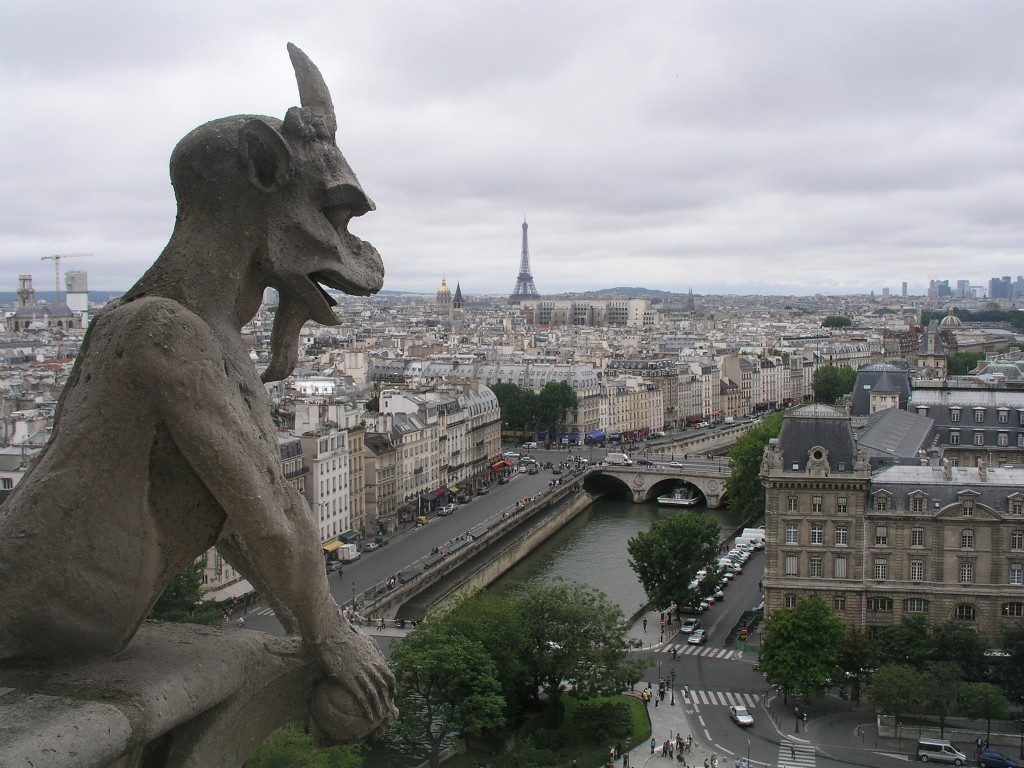 Posted by JD Hull. Permalink | Comments (0)
War is the last of all things to go according to schedule.

-- Thucydides (460 BC - 395 BC) in The History of the Peloponnesian War.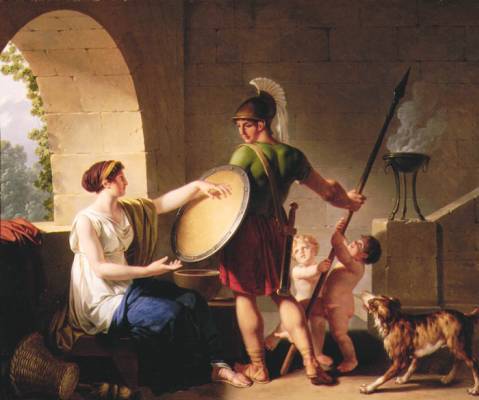 Spartan Woman Giving a Shield to Her Son, 1805, Jean-Jacques-François Le Barbier. In the lore and legend of Sparta, when a son left home for the armed forces, his mother said: "Fight well and fairly. Return with your shield or on it."
Posted by Holden Oliver (Kitzbühel Desk). Permalink | Comments (0)
Starting to get Cold again in America and Europe. How cold? Way cold.
One Night, One Person helps homeless outdoor sleepers on the 30 or so coldest nights a year when hypothermia thresholds are exceeded in certain American and European cities. This is year 5 of One Night, One Person. Cleveland lawyer Peter Friedman and I started it in the winter of 2014-2015.
In short, it's a keep-people-alive initiative for the coldest nights. As an (a) Eagle Scout, (b) Lifelong Camper and (c) All-Weather Philanderer, I assure you that sleeping in cold or the snow is not all that fun. At times, it's not even a choice. Jack London and Hans Christian Andersen wrote enduring stories about death from hypothermia. Happens above freezing temps, too. So consider more than ever (and right now) One Night, One Person.
The Instructions:
You're a Yuppie, professional or other generic dweeb between the ages of 22 and 82. You live in towns like New York City, Philly, Boston, Baltimore, Indianapolis, Cleveland, Wilmington, DC or Chicago. Or Salzburg, Berlin, Frankfurt, Budapest, Copenhagen, Helsinki, Vienna. You may live in the suburbs or in a downtown neighborhood of these cities. But if you work during the day in a downtown area of any of them, you and yours will go forth and do this:
1. Pick out and ask a homeless woman or man what articles of warm clothing she or he needs that you already have at home or in storage--thermal gloves, wool scarfs, warm hats and beanies, big sweaters, winter coats, thermal underwear, socks, etc.
2. Ask just one person at a time.
3. Agree on a time to meet (preferably at the same place) later that day or the next day.
4. Find the winter stuff you have at home or in storage.
5. Bring said stuff to the homeless woman or man as agreed.
6. Nine out of ten times, your new friend will be there when you show up. By the way, the most appreciated and popular items are: gloves, warm beanies, socks, scarves, winter coats, big sweaters and blankets. Items that many of us seem to have in extra supply.
7. Wait for forecasts of the next super-cold night--and repeat. Resist the urge to "virtue signal." Don't put it on your resume. No need to hold a press conference. No need to even tell a soul. Try it.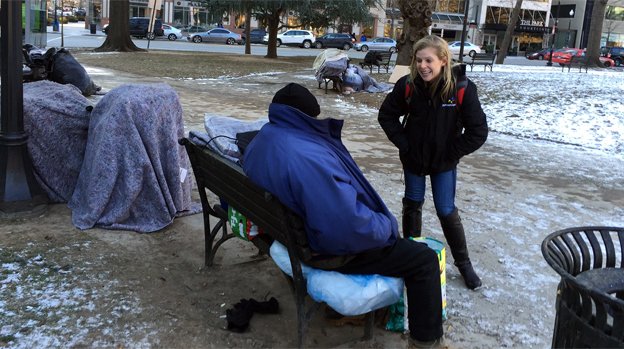 Original post: November 2016
Posted by JD Hull. Permalink | Comments (0)
February 11, 2019
Daniel O'Connell (1775-1847), the "Liberator of Ireland", led a movement that forced the British to pass the Catholic Emancipation Act of 1829, allowing Catholics to become members of the British House of Commons. History knows him as a witty, eloquent and formidable politician, and the Member of Parliament for Clare. The English found him infuriating. But O'Connell was first and foremost a consummate and thorough trial lawyer, called to the bar at age 23 in 1798. As a cross-examiner, one modern writer has said, "he had no equal at the Irish bar." And not surprisingly O'Connell was a bit of a showman. In lectures published in 1901, Prof. John L. Stoddard said of him:
He was a typical Irishman of the best stock--wily, witty, eloquent, emotional and magnetic. His arrival in town was often an occasion for public rejoicing. His clever repartees were passed from lip to lip, until the island shook with laughter.

In court, he sometimes kept the spectators, jury, judge and even the prisoner, alternating between tears and roars of merriment. Celtic to the core, his subtle mind knew every trick peculiar to the Irish character, and he divined instinctively the shrewdest subterfuges of a shifty witness.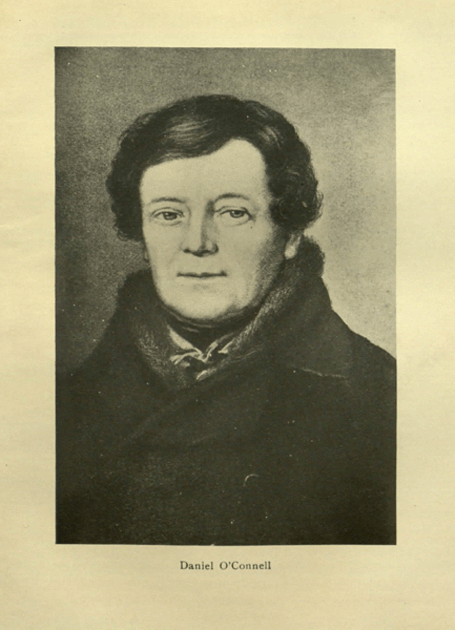 Posted by JD Hull. Permalink | Comments (0)
February 09, 2019
Never write a letter, never throw one away.

--Attributed to the late private investigator and consultant Thomas Corbally, two medieval priests, and three U.S. mayors.
For reasons which go back to 1974, WAC? misses Hunter Thompson. This son of Louisville put some of his best and funniest stuff in personal letters--and he wrote volumes and volumes of them. Over 20,000. I've read some off and on for years; my favorites (and the funniest) are his with boss Jann Wenner, Rolling Stone magazine's founder and editor, in the 1970s and 1980s. Others are published in Thompson's books over the years. See this clip from a Charlie Rose interview, undated, but his Rose's with Thompson, likely about 1997. HST talks about letter-writing here.
Posted by JD Hull. Permalink | Comments (1)
February 08, 2019
The Strip, Sunset Boulevard, West Hollywood. As the fictional movie character John Milton said, law done right is a "backstage pass to the world." We've a client doing good things in Africa with an office here. How many lawyers have a practice with client meetings two blocks from the Viper Room and The Whiskey? Probably quite a few. But I grew up in the Midwest--where TGIF restaurants are considered to be pretty wild, and it's eccentric to wear a trench coat and tasseled loafers on the same day. So this kind of meeting venue may be my notion of gratitude.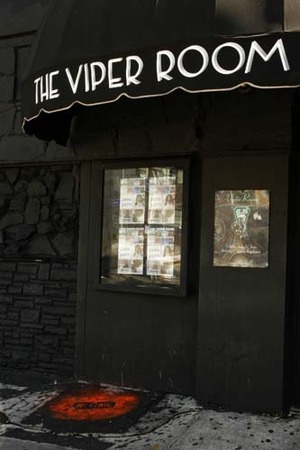 Posted by JD Hull. Permalink | Comments (0)
Without invention nothing is well spaced,
unless the mind change, unless
the stars are new measured, according
to their relative positions, the
line will not change, the necessity
will not matriculate: unless there is
a new mind there cannot be a new
line, the old will go on
repeating itself with recurring
deadliness.
William Carlos Williams in Paterson, Book 2 ("Sunday in the Park")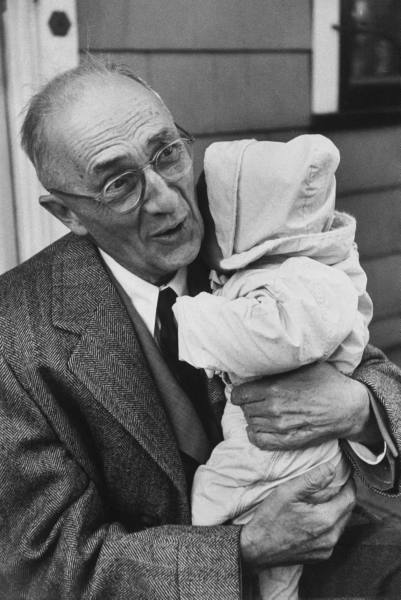 Posted by JD Hull. Permalink | Comments (0)
February 07, 2019
Don't tell me the moon is shining; show me the glint of light on broken glass.

--Anton Chekhov (1860-1904)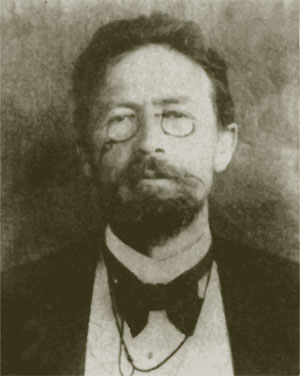 Posted by JD Hull. Permalink | Comments (0)
FRE 612 provides that if a witness uses a writing "to refresh memory", either while or before testifying, the adverse party is "entitled to have the writing produced at the hearing, to inspect it, to cross-examine the witness" on the document. Good trial lawyers overlook that FRE 612 applies to depositions as well as to trials. Federal decisions have applied the rule to depositions based upon Fed.R.Civ.P. 30(c). So ask a deponent if he or she looked at documents before the deposition other than those being produced at the deposition. If the answer is "yes", request that they be produced. Go to the judge. You can have them produced during or after the deposition. Often the best documents are the ones that never make it to the deposition, like handwritten records that even opposing counsel doesn't know about.
Posted by JD Hull. Permalink | Comments (0)
February 06, 2019
Read Paul Fussell's 1983 book "Class: A Guide through the American Status System." No finer, funnier or painfully accurate book on the subject. Fussell was a Penn professor, WWII combat veteran and (gulp) WASP's WASP. Read it at your peril. It might bum you out.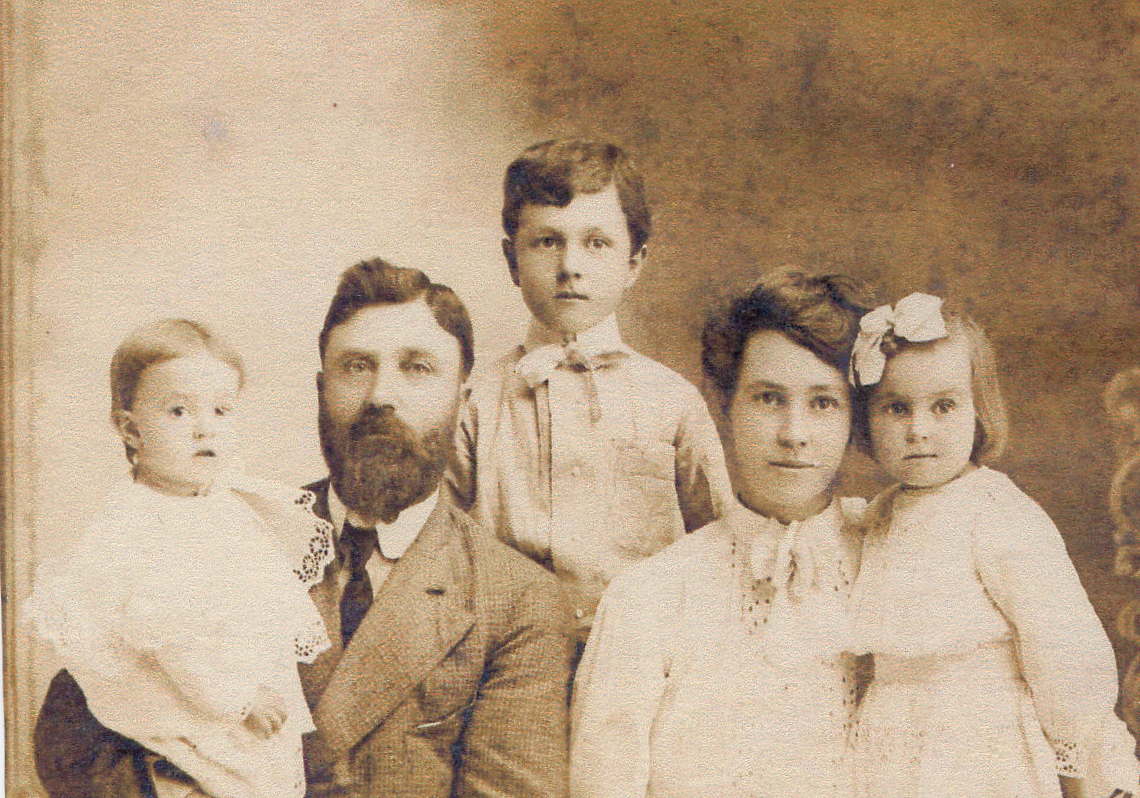 Posted by JD Hull. Permalink | Comments (0)
As with London, and with the County of Suffolk to the north, from where my mother's family came to Massachusetts via Ipswich 384 years ago, I am completely and hopelessly in love with Kent, mainly the eastern ("Men of Kent") part. The County of Kent is the southeastern doorway to the British Isles--it has even more history, legend and myth than London. Lots, and maybe even too much, has happened here during the past 2500 years. Eventually, in 51 BC, Julius Caesar called it Cantium, as home of the Cantiaci. Augustine founded what became the Anglican Church here in about 600 AD. And of course Thomas Becket, Chaucer's "holy blissful martyr", was killed here (Canterbury) in 1170.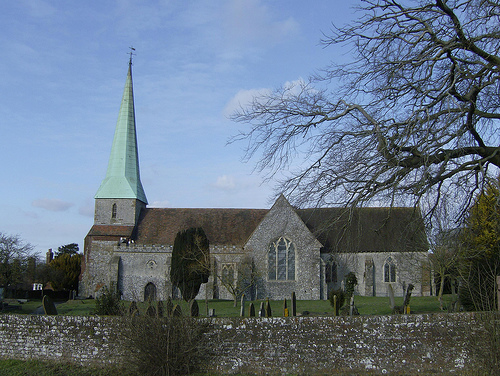 St. John the Baptist, The Street, Barham, Kent
Posted by JD Hull. Permalink | Comments (0)
It's not school. It's no longer about you.
(See Rules 1-6 here and at the links Rules 7, 8 and 9.)
Practicing law is getting it right, saying it right and winning--all with a gun to your head. Being "accurate, thorough and timely" are qualities most of us had in the 6th grade, right? Back when everyone told us we were geniuses and destined for great things? Well, school's out--now it's about real rights, real duties, real money and personal freedom. That's a weight, and it should be.
Suddenly facts are everything--and the actual law less important than you ever imagined. In time you learn to research, think and put things together better and faster. You develop instincts. You learn there is really no boilerplate and no "cookie-cutter" work. You learn there are no "right answers"--but several approaches and solutions to any problem. You are being asked to pick one. But at first, and maybe for a few years, being accurate, thorough and on time is not easy to do.
"I Have Clients?!" One day, you start to visualize your clients as real companies and real people with real problems. These are your clients--not your parents or professors--and they are all different. You "feel their pain", and it's now yours, too.
Mistakes. If you work with the right mentors and senior people, they will allow you to make mistakes. You need freedom to make mistakes. You'll be reminded, however, not to let those mistakes out of the office. It's a balancing act, a hard one.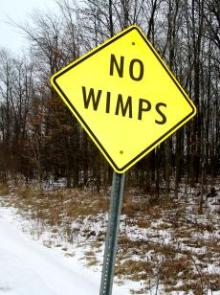 Really bad days? Your problem, Amber. You are expected to be a professional and put clients first on your worst damn day. A parent is sick, you are coming down with something yourself, your boyfriend is cheating on you, both of your boyfriends are cheating on you (and maybe with each other), your teenage kids "hate" you, and this morning you had to abandon that 12-year-old Honda you had in law school on the 14th Street Bridge.
And minutes before your big afternoon meeting or court appearance, a GC or co-worker calls you with the worst possible development, something unexpected and beyond your control, in a project for your favorite client.
These things will happen. And happen together.
You think you're pretty tough. But you sag visibly--like an animal taking a bullet. And in five minutes, you have to be at your very best. Again, it's not about school. It's no longer about you. You're beaten--but you have to get up and fight for someone other than yourself.
You up for this? Because, in our experience, very few of your peers are.
Bucking Up, Using Fear. And while you can't work in a state of constant worry, fear and paralysis, talking yourself into heroics, getting a little paranoid and even embracing a little fear won't hurt you, and may even help. You are being paid both (1) to be accurate, thorough, timely and (2) to just plain "not screw up".
"Thorough" means "anticipating", too. What makes you really good in a few years is being able to "see the future" and spot a ripple effect in a flash. To take a small example, if your client is in an active dispute with the government or on the brink of a full-blown litigation with a competitor, the client's and many of your own letters and e-mails aren't just letters and e-mails.
Whoa, they are potential exhibits, too. They can be used for you or against you. So they need to be written advisedly and clearly so that they advance your position and so that a judge, jury or someone 5 years from now can look at it cold and figure out what's going on. No "talking to yourself" here; think "future unintended consequences" when you think and write.
"But Not Perfect." Not talking about mistakes here. I refer to the paralysis of high standards. I know something about the second part of Rule 10--because I tended to violate it when I was younger. And I still want to.
Perfectionism is the Great Destroyer of Great Young Associates. Don't go there. Don't be so stiff and scared you can't even turn anything in because you want it "perfect" and you keep asking other lawyers and courts for extensions. It's not school, and it's no longer about you. Think instead about Rule 8: Think Like The Client--and Help Control Costs. Balance efficiency with "being perfect", and err on the side of holding down costs. If a client or senior lawyer in your firm wants your work to be "perfect", and for you to charge for it, believe me, they will let you know.
Finally, and I almost forgot: always use the Blue Book/Maroon Book for your citations. No one gets a pass on that one.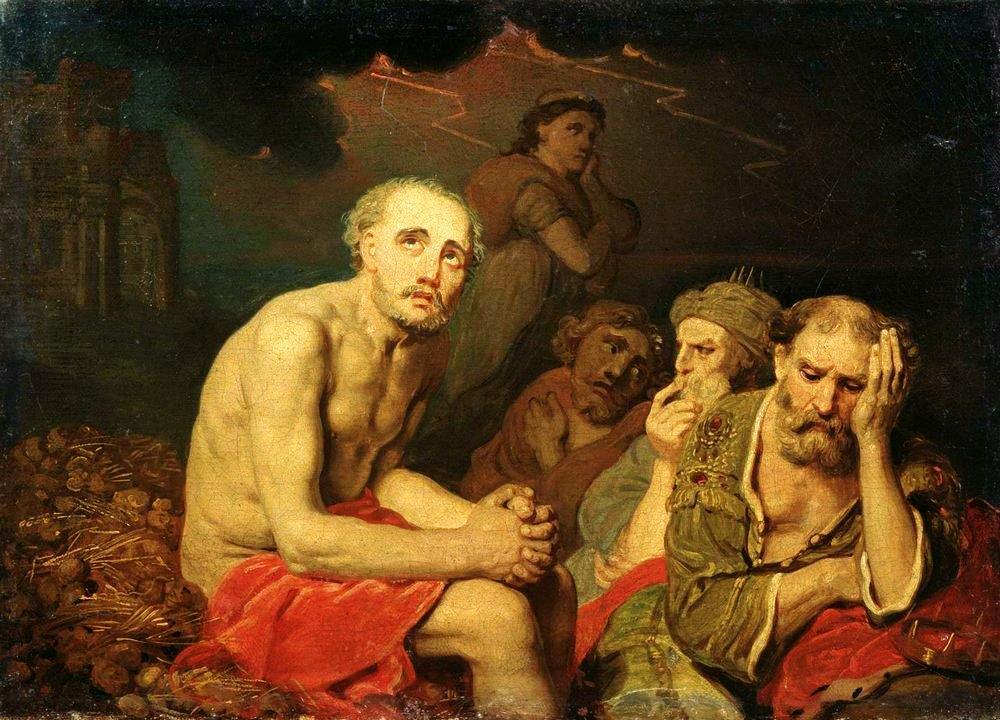 You conventionally religious? We are not. But some days lawyering you will just have to "get your Job thing on". You suffer. But you still perform. Job and His Friends, Vladimir Borovikovsky, 1810s.
Posted by JD Hull. Permalink | Comments (0)
February 05, 2019
Below is a photo by Clear Blue Sky of the Winston Churchill statue in Paris. In 1998, it was erected and unveiled just outside the Petit Palais. In bronze and by French sculptor Jean Cardot, it stands ten feet high and weighs about 2.5 tons. Cardot modeled it on a photograph taken on November 11, 1944 of Churchill marching down the nearby Champs Elysees with General Charles de Gaulle.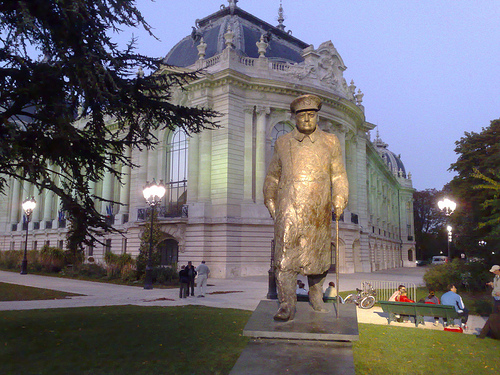 Posted by Holden Oliver (Kitzbühel Desk). Permalink | Comments (0)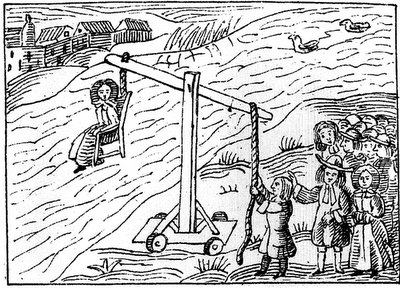 Posted by JD Hull. Permalink | Comments (0)
Books are fatal: they are the curse of the human race. Nine-tenths of existing books are nonsense, and the clever books are the refutation of that nonsense.

--Benjamin Disraeli (1804-1881)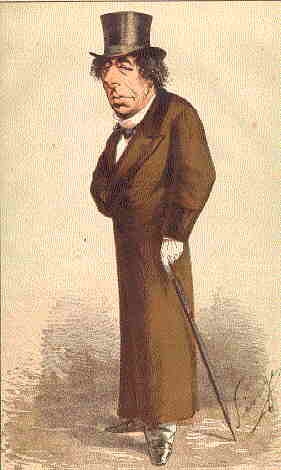 Posted by JD Hull. Permalink | Comments (0)
To Professional Urban Women:
If you don't want men to chat you up on the streets, don't live or work in the City.
Move somewhere else.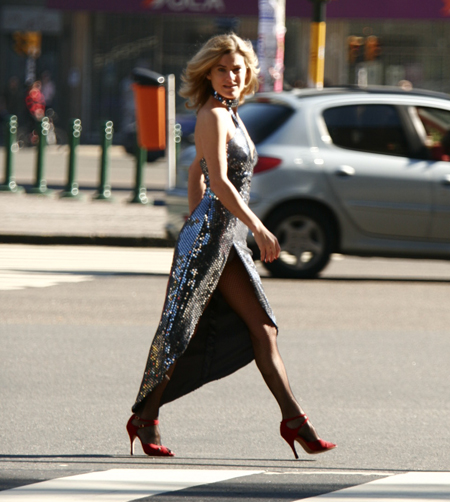 Posted by JD Hull. Permalink | Comments (0)
February 03, 2019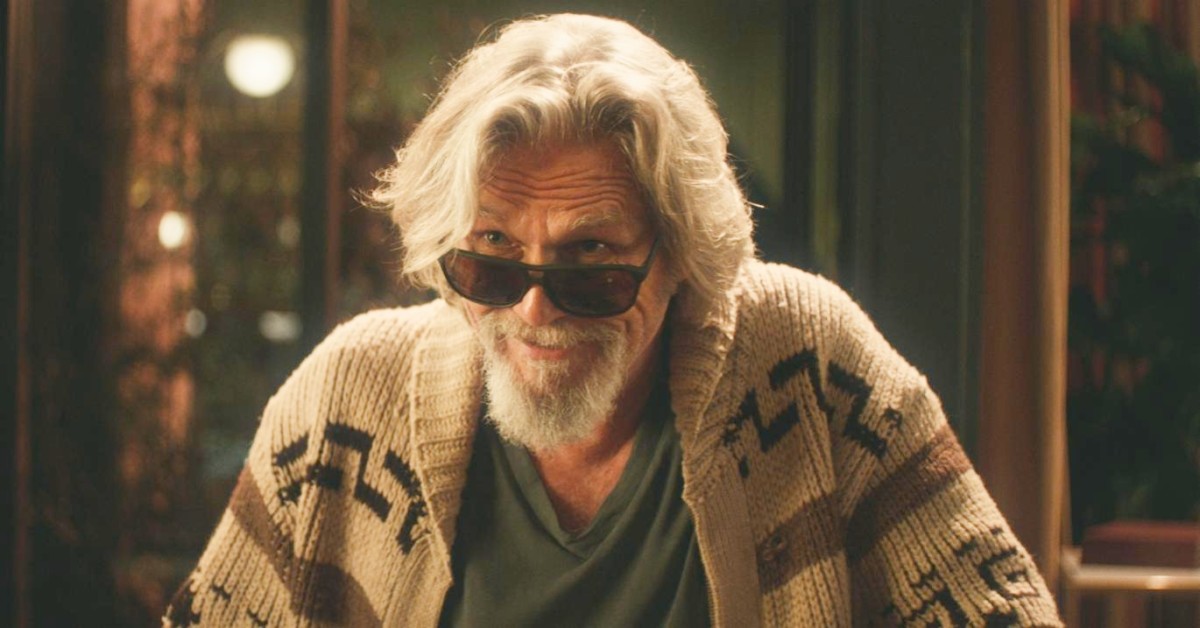 Posted by JD Hull. Permalink | Comments (0)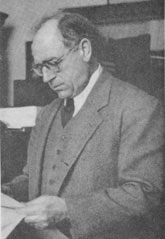 Karl Nickerson Llewellyn
You expect me to tell you that you should be earnest about your work, and get your back into it for dear old Siwash, and that he who lets work slide will stumble by the way.
The above of course is from the opening chapter of the The Bramble Bush: On Our Law and Its Study (1931), which sprung from a series of introductory lectures Karl Llewellyn (1893–1962) gave to first-year law students during the 1929-30 academic year, when he was appointed the first Betts Professor of Jurisprudence at Columbia. The book's title is from a poem "The Bramble Bush" by Robert Penn Warren, excerpted here:
There was a man in our town
and he was wondrous wise:
he jumped into a bramble bush
and scratched out both his eyes--

and when he found that he was blind,
with all his might and maine,
He jumped into another one,
and scratched them in again.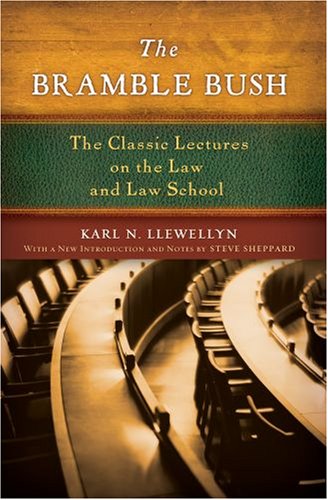 Posted by Holden Oliver (Kitzbühel Desk). Permalink | Comments (0)
February 02, 2019
We must stop using the term "Racist." It's like "Cooties." It describes nothing & no one at this point. And whatever "it" is, we all have "it". I love words. But I see no reason for the word "racist" to exist any more. Through over-use "racist" only means people we don't like.
Posted by JD Hull. Permalink | Comments (0)
January 30, 2019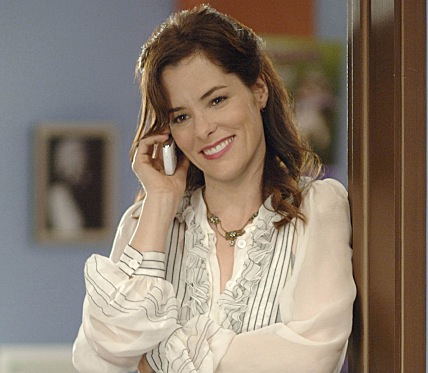 Posted by JD Hull. Permalink | Comments (0)
January 28, 2019
Sometimes I miss Sundays growing up in Indian Hill, Ohio. A community that protected its own.
If I were driving around at 17 and the local cops—the Indian Hill Rangers—stopped me, this:
"Why it's Dan Hull. John Hull's eldest. You got any beer or dope there in your daddy's car?"
"No, Sir."
"Would you like some?"
Posted by JD Hull. Permalink | Comments (0)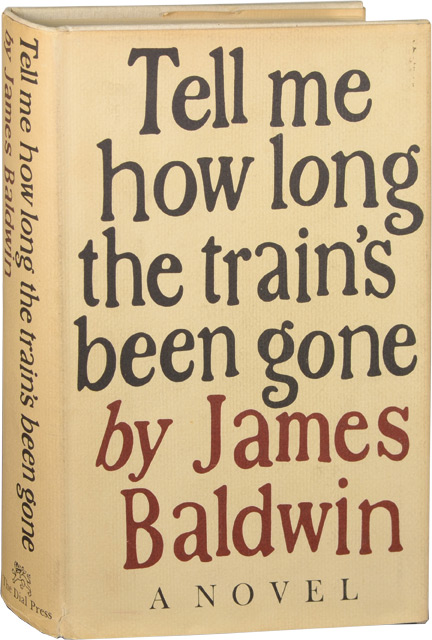 An essayist at heart, American novelist, poet and playwright James Baldwin (1924-1987) wrote his experimental fourth novel about the life of Leo Proudhammer, a black stage actor raised in Harlem who moves to Greenwich Village. Proudhammer has a heart attack on stage. Published in 1968, and panned by critics but widely read, "Tell Me How Long The Train's Been Gone" is an incredibly intense coming of age story set the 1930s and 1940s about racial prejudice, the American experiment, family, faith and sexuality.
Posted by JD Hull. Permalink | Comments (0)
January 27, 2019
Even America's ruling legions of effeminate white males are no longer afraid of black dudes in big cities. In alleys, streets, parks, late at night. Drives the Brothers crazy, too. So they take it out on Ethiopians working counters in shops & stores. Who smile & go on working.
Posted by JD Hull. Permalink | Comments (0)
January 26, 2019
I live in a 'hood that's so neutered-male where the toughest guy in the bar wears a bow-tie, trench coat and tasseled loafers. And it's me.
Posted by JD Hull. Permalink | Comments (0)
January 25, 2019
Sure, Roger Stone is a major piece of work who's been scaring the horses his whole life but was it really necessary to arrest him early this morning in Florida like he was Machine Gun Kelly just to be predictably released hours later and why was goofy CNN there? Dogged shoe leather journalism?
Posted by JD Hull. Permalink | Comments (0)
January 23, 2019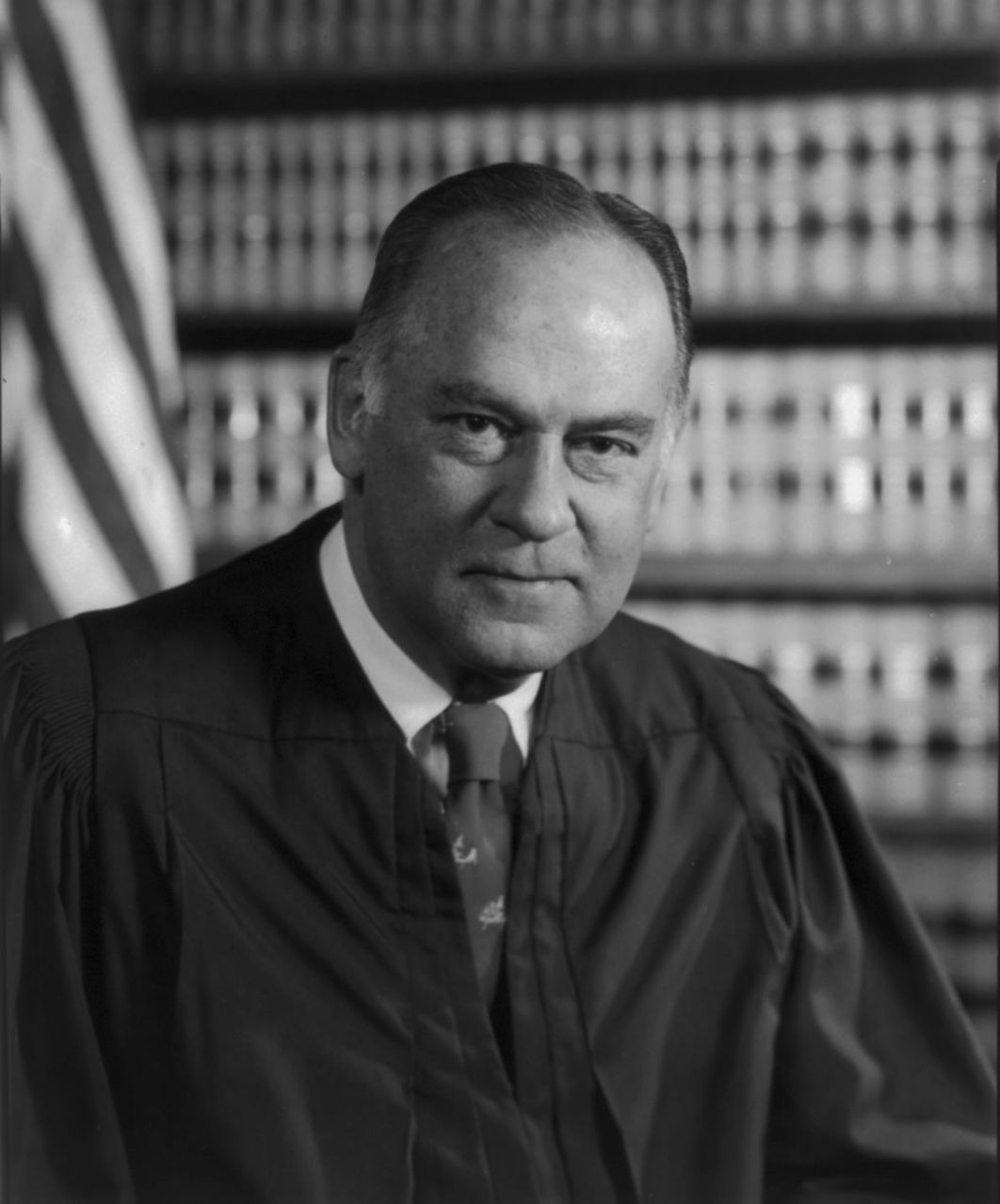 Posted by JD Hull. Permalink | Comments (0)
January 22, 2019
If you hate a person, you hate something in him that is part of yourself. What isn't part of ourselves doesn't disturb us.
— Hermann Hesse, Demian, 1919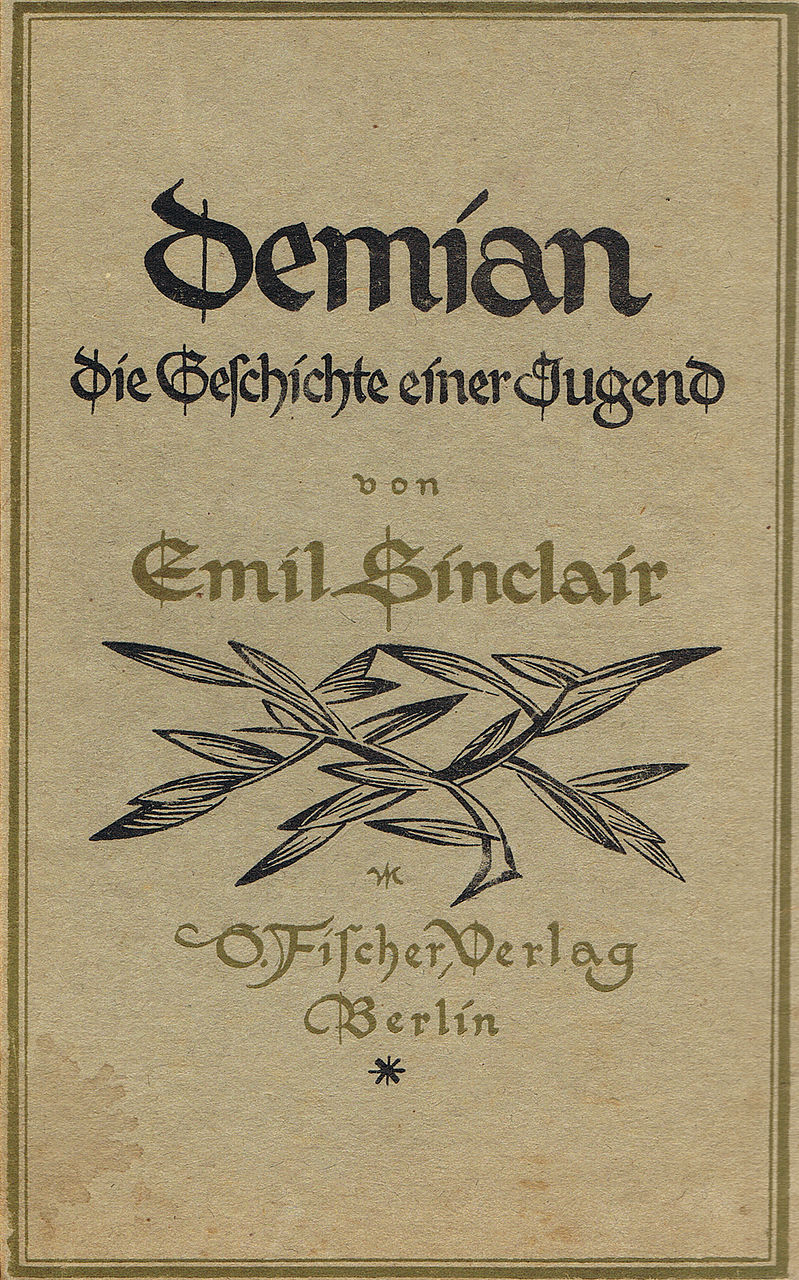 Posted by JD Hull. Permalink | Comments (0)
January 21, 2019
Posted by JD Hull. Permalink | Comments (0)