June 24, 2017
The comparisons between Rome and the U.S. are exciting and instructive. --What About Clients?

When in Rome, do as many Romans as you possibly can. --Hugh Grant
Rome. I don't like working here--charitably put, work-life balance is totally out of balance in some regions of Italy--but I love being in Rome. You can walk in this city. You can frolic in it. You can play all day long in and around the The Forum and Palatine Hill, where antiquities are still being found. There's a guy with a shop at the Piazza Navona--2000 years ago the Piazza was a Roman circus (i.e., track) you can still see if you try--who sells me these unique old prints, beautifully framed, that I bought for my father in Cincinnati. I go to that shop on every trip. The Tiber River is still gorgeous and, like the Seine in Paris, steeped in history, and a bit melancholy and mysterious. Lots happened here--maybe too much--and it's as if the river can remember it all.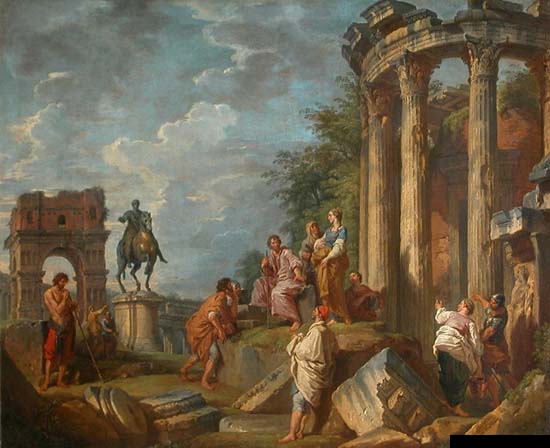 Pannini (1743): Ruins, Chiostre, Statue of Marc-Aurèle
In the West, our strongest ideas and institutions, including what became English law, were conceived or preserved by Rome. The increasingly-made comparisons between Rome and the U.S.--no, they are certainly not new--are still exciting and instructive. The Romans were competent if grandiose empire builders who borrowed their best ideas and forms from a previously dominant Greece, while America's cultural debt is chiefly to western Europe. Like Rome, America tended to overextend itself in all spheres. Like Rome, America was globally aggressive. (Other peoples resented it.) You get the idea.
But you can't see, experience and "do" Rome on one trip--same thing with New York, London or Paris--and you shouldn't try. Our advice: do several trips, and "live in it" each and every visit, taking small bites. And spend your trip with anyone but those from the same nation and culture as your own. If you go there with Americans, break out of that bubble. Politely say goodbye--and disappear into the streets on your own.
[Original post: September 15, 2013]
Posted by JD Hull. Permalink | Comments (0)
June 23, 2017
No passion in the world is equal to the passion to alter someone else's draft.

--H.G. Wells (1866-1946)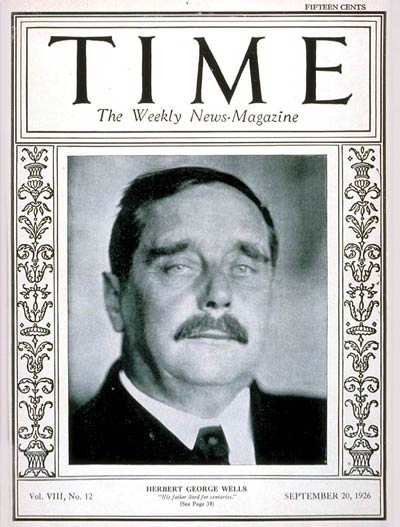 Posted by JD Hull. Permalink | Comments (0)
June 22, 2017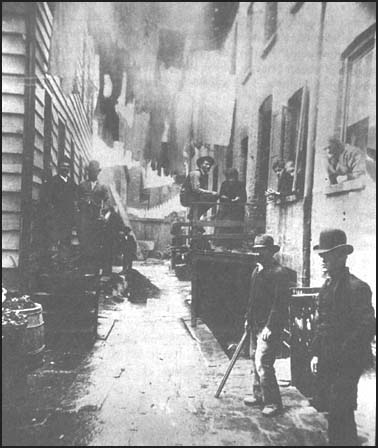 Jacob Riis photo of Bandits' Roost (1890)
Old neighborhoods, like old people, have strong personalities. And they are feisty as Hell.
The above photograph of an alley in Hell's Kitchen, then in its second century, was taken long before the midtown Manhattan neighborhood got cute and trendy again. The work, images and outcry of Jacob Riis were famous at the time. So was this photograph.
But Hell's Kitchen actually started out cute and even pastoral. Three hundred years ago there were farms. Then came suburbs, and it was not really a "bad" neighborhood until around the time of the Civil War. Movies and novels maybe over-covered that second 150 years. Hell's Kitchen kept changing but stayed famous: from Irish and German immigrant sub-city to gangland neighborhood to actors' quarter to, these days, more of a yuppie heaven.
People feared the second round of "cute"--the gentrification of recent years--would destroy it. It didn't. It's still authentic in pulse and atmosphere. A few (not many) old families could afford to stay. Real estate brokers years ago came up with the new labels of Clinton and "Midtown West"--but those did not work. They could never replace the real name, the one that no one can even trace.
Yeah, older neighborhoods, like older people, have personalities--and they are feisty as Hell.
Personally, I think of the area as smaller and more compact than most descriptions. For me, it does not start until just north of the Lincoln Tunnel at 40th and then goes up to 57th Street. Its width, of course: West of 8th all the way to the Hudson. Yet it always seems worlds away from Times Square, right next door, and Midtown East.
If you are in Manhattan some weekend, stroll around there on a Sunday morning early, when it groans, complains and even growls like its old self. You will not head east. You won't even think about leaving Hell's Kitchen for a while. Too seductive. The uneasy mixes of Irish, German, Italian, and Everyone Else that dominated it--especially in the last 150 years--left certain imprints and energies. You can still feel and hear them in the stone of the buildings and street.
Posted by JD Hull. Permalink | Comments (0)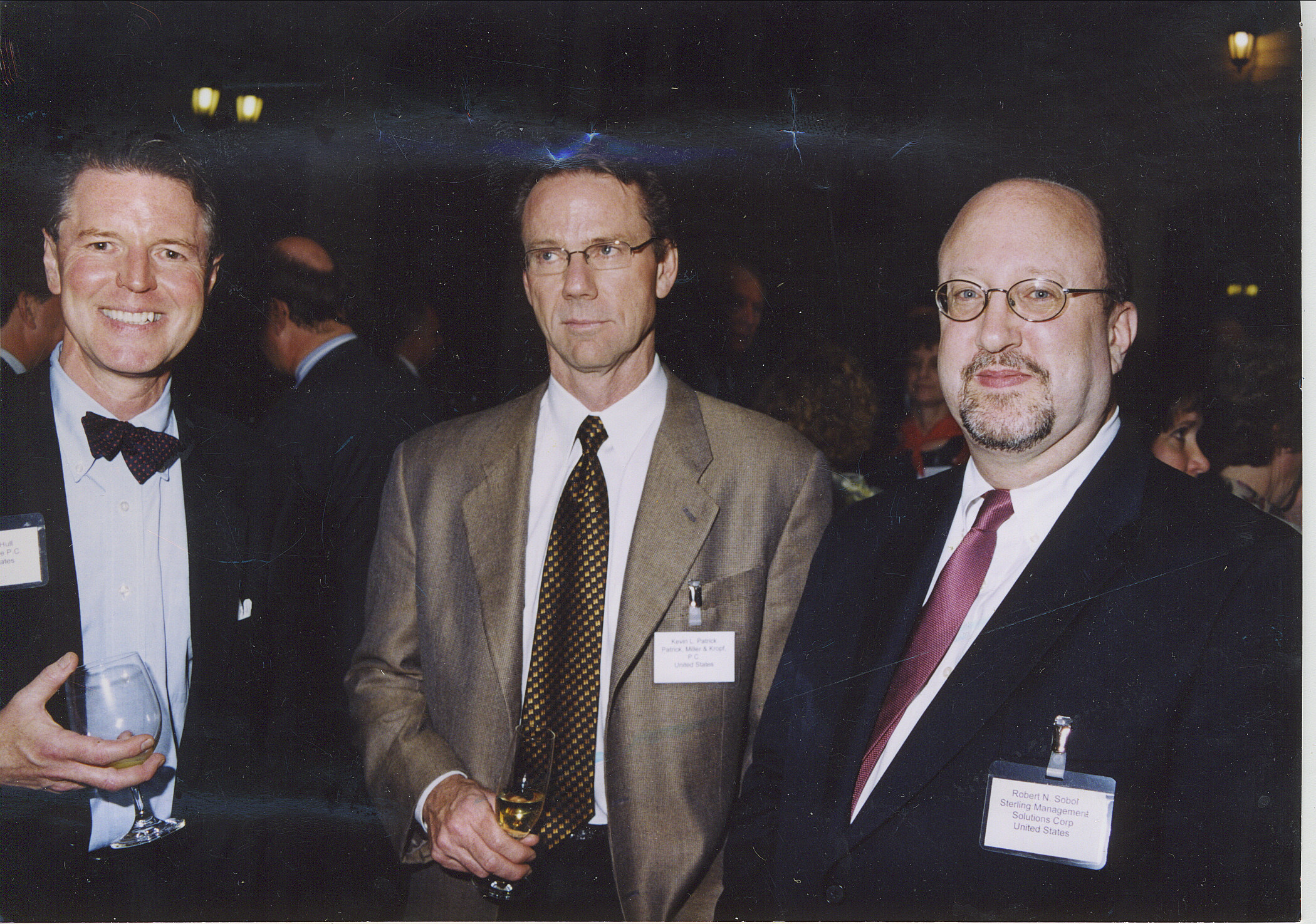 Posted by JD Hull. Permalink | Comments (0)
June 21, 2017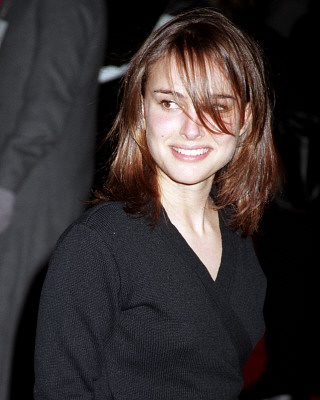 You don't need the money with a face like that. Born in Israel, she's only 36. Veteran film and stage actress. Harvard grad with blue Ashkenazi blood. Easy one. Enter our Cosmos and Pantheon.
Posted by JD Hull. Permalink | Comments (0)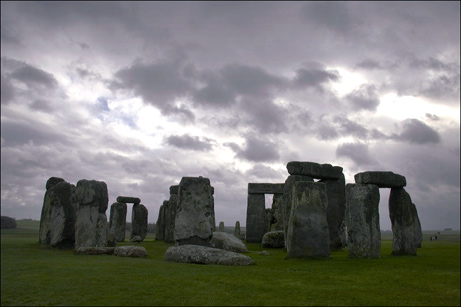 Posted by Holden Oliver (Kitzbühel Desk). Permalink | Comments (0)
June 20, 2017
Writing in 1841, Emerson, essayist, poet and deeply spiritual Transcendentalist, is almost derisive about our progress. Hamstrung by tradition, routine and yearnings for safety, we (non-Emersonian mere mortals) cannot or will not grow:
To us, in our lapsed estate, resting, not advancing, resisting, not cooperating with the divine expansion, this growth comes by shocks. We cannot part with our friends. We cannot let our angels go. We do not see that they only go out that archangels may come in.

We are idolaters of the Old. We do not believe in the riches of the soul, in its proper eternity and omnipresence. We do not believe there is any force in to-day to rival or recreate that beautiful yesterday. We linger in the ruins of the old tent

--Ralph Waldo Emerson (1803-1882): Essays, First Series, "Compensation" (1841)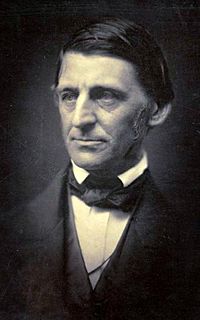 Emerson in 1857
Thompson, writing about 130 years later, while covering the turbulent, exhausting contest for the Democratic presidential nomination, including George McGovern's star-crossed campaign against Richard Nixon for the White House, is far more charitable, struggling to be emphatic with 20th century Everyman, and funny, as always--but he seems to reach the same conclusion:
Once they let you get away with running around for ten years like a king hoodlum, you tend to forget now and then that about half the people you meet live from one day to the next in a state of such fear and uncertainty that about half the time they honestly doubt their own sanity. These are not the kind of people who really need to get hung up in depressing political trips. They are not ready for it. Their boats are rocking so badly that all they want to do is get level long enough to think straight and avoid the next nightmare.

--Thompson in Fear and Loathing on the Campaign Trail '72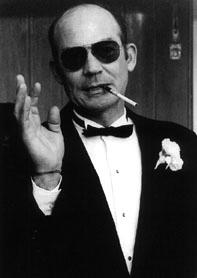 Thompson circa 2003. He died in 2005.
And what would each of them, Yankee mystic Emerson and unruly, feral Thompson, in mid-2017, think about our progress now? Have we learned to "let our angels go"?
Posted by JD Hull. Permalink | Comments (0)
He was a loner with an intimate bond to humanity, a rebel who was suffused with reverence. An imaginative, impertinent patent clerk became the mind reader of the creator of the universe, the locksmith of mysteries of the atom and the universe.

--Walter Issacson, in Einstein: His Life and Universe (Simon & Schuster, 2007)


Children come with Imagination. It's standard issue.

--Holden Oliver in 2009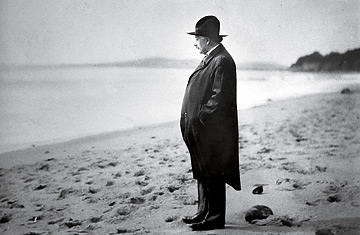 "E" at the beach: Another fresh take.
Try this at home and work: The Holy Surprise of a Child's First Look. Forget for a moment, if you can, about Clients and Paris. This blog is at heart about Quality, Old Verities, and Values--the things no business, government, non-profit group, religion, politician or leader (a) wants to give you or (b) can give you. No, not even family and friends can. You have to find them on your own. Work and Service, whether you are paid for them or not, are inseparable from these things.
At the blog, at our firm, and in our lives, we seek--in the largest sense--serious overachievers, and aficionados of life, past and present: identifying them, learning from them, having them as friends, hiring them and above all, never holding them back. It is often hard to find these people--or even to remember that they once existed. We do, after all, live in a cookie-cutter world. Originality, intuition, authentic spirituality, and even taste are not valued--these traits are often feared and attacked--in most of the West. This is especially true in America, where we continue to be geographically, culturally and (some think) cosmically isolated. The United States, despite its successes, high standard of living and exciting possibilities, has become world headquarters of both moral pretension and dumbing life down. Besides, fresh thinking leads to painful recognitions. It's easier to let something else do the thinking for us.
"Fragmentation" is a word some people (including those with better credentials than the undersigned to write this) have used for decades to describe modern humans all over the world: lots of wonderful, intricate and even elegant pieces--but no whole. So, in our search for coherence, we look for clues. We look to television, advertising, and malls. To work, and to professional organizations. To secondary schools, universities, and any number of religions (none of the latter seem "special"--they say identical intuitive and common sense good things, but just say them differently), and to an array of other well-meaning institutions. In fairness, all of these have their moments (hey, we all like our insular clubs).
Posted by JD Hull. Permalink | Comments (0)
It is American trial season again. June and July are always packed with trials. We now have fewer civil trials--in both American state trial courts and federal district courts--than we did fifty years ago. But we still have them. And lots of them have jurors. In America, we have so many different types of civil disputes in courts of record heard by juries that most Europeans, especially Germans, think we've gone a bit far with the right to a jury trial, and due process generally, if not completely around the proverbial bend. We waste too much time and money, some say. Maybe they're right. But under our federal and state systems, jurors are here to stay. We are dug in.
No matter how elitist or egalitarian you are on the subject of jurors here in the States, please understand something.
Jurors are not dumb. They miss little. They watch you and your team--lawyers, fact witnesses, expert witnesses, consultants, law firm employees and even partisan well-wishers you may have invited--in the courtroom, in the back of the courtroom, in hallways, in restrooms, in parking lots and in restaurants.
In short, they are watching you and yours. You get the idea.
Here's something you already know. Jurors will always surprise you in their decision-making. No matter what an expert might tell you, or how hard you've worked at selection, you're always wrong about one, two or three of them. You find out things about some of them at the verdict, with or without special interrogatories.
You'll learn tons more, however, if you have the opportunity to speak with them after the verdict comes in and they're dismissed. Ask them how they viewed the personalities in the courtroom and whether they formed opinions about anyone. Of course they did.
Creep Control
Anyway, during trial, don't go out of your way to antagonize jurors with sideshows which have nothing to do with the trial itself. Bring no "creeps" with you to trial. Keep them in the office. If they must show up--even for a moment--teach them to "un-creep" themselves, starting at 60 second intervals, and practicing until they can hold out for five minutes at a stretch. Hint: They pretend they are happy confident people who genuinely like other humans. And life. Breathe in. Breathe out. Repeat. And remember, you seek progress--not perfection. Be gentle at first.
Non-Creeps
Bring to trial no "non-creeps" capable of any snide, "mean" or creepy gesture, facial expression or body language glitch lasting more than one half-second. Instruct your non-creeps to read this post to be on the safe side. Reformed creeps--you spotted them early and sent them to rehab but they are ultimately powerless over they way they look or act--need pep talks, and brief courtroom appearances. See above.
Recovering Creeps Who Under Pressure of Trial May Relapse and Fold or Explode in Public
See above.
A Note on Nerds
In doses, however, a few generic dweebs and weenies running in and out of the courtroom with a huge box of documents, a phone message from your wife about Nantucket this summer with the Bloors, a good luck note from your mistress, your lucky bow-tie, your spats, your reserve pair of Bass Weejuns--face it, many on your staff are the kind of people you routinely made fun of in high school--is okay. Jurors expect nerds will be in the building. You're a lawyer. You live in a world where nerds are almost normal. Jurors get and tolerate that.
But jurors just don't like self-important "assisting creeps". That's really personal. Let us explain more.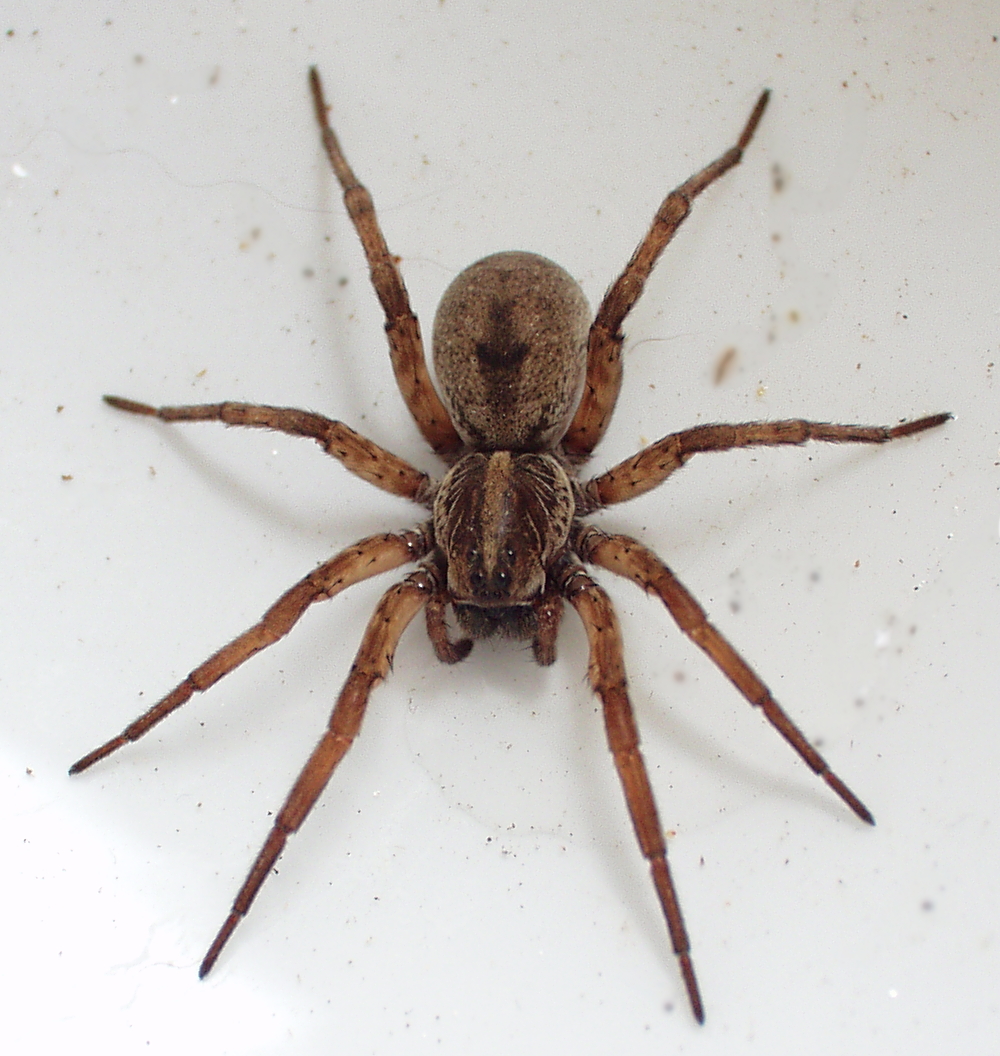 Posted by JD Hull. Permalink | Comments (0)
June 19, 2017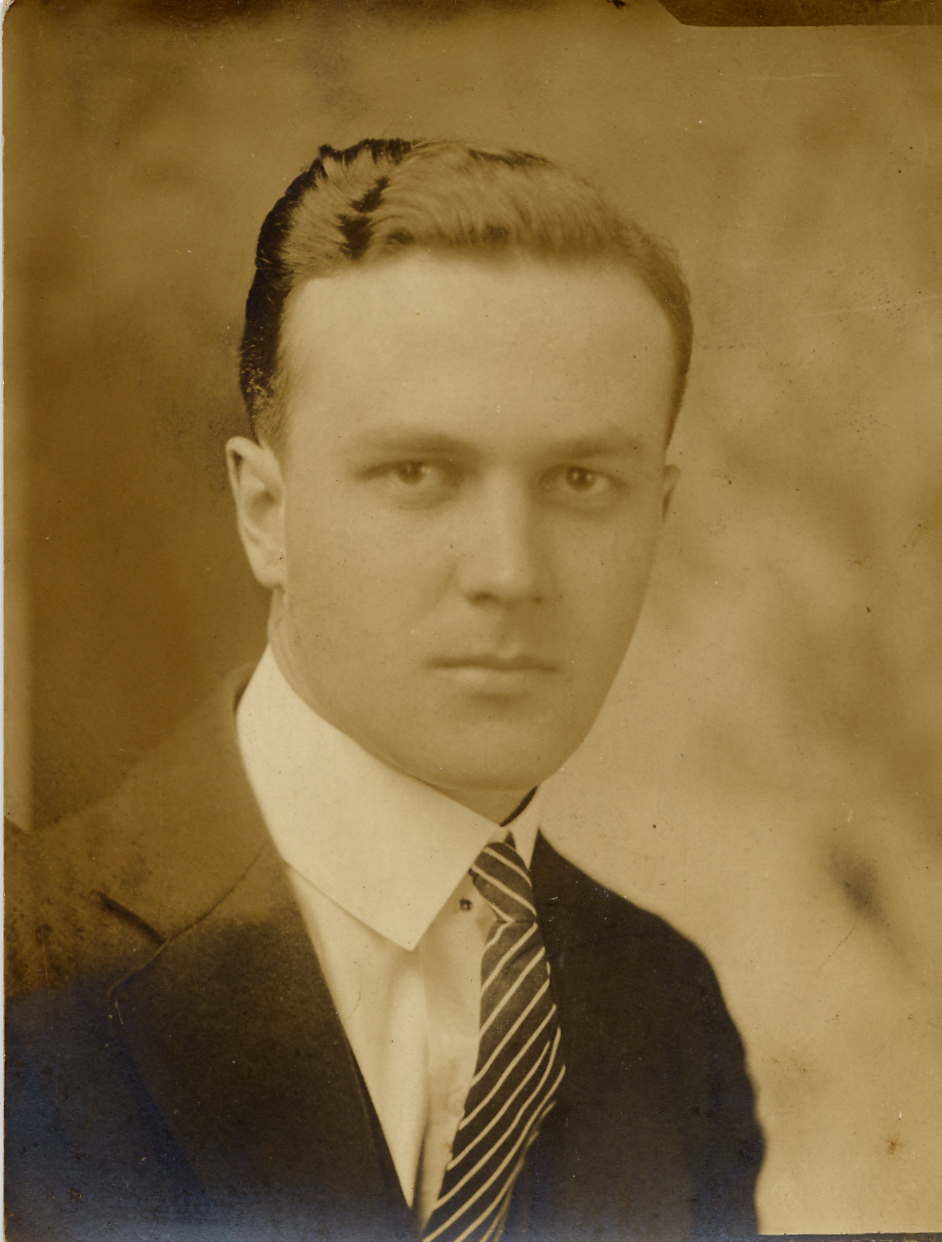 J. Dan Hull, II, 1933. Above is his Yale Ph.D picture. Class act. American dream overachiever and gentlemen's gentlemen. Authentic and honest--and never went out of his way to trumpet either trait. My Grandpop.
First Hull in Virginia-Missouri line to even go to college. His dad self-educated John Hull (JDH I) made his first stake as a laborer building railroads out West and ended up owning a drug store and a bank in Mountain Grove, Missouri. Grandpop, who fought with his own dad a lot (as I did with mine), entered University of Missouri at 16 years old and and got his Masters degree from University of Chicago at age 20. Grandpop's family were relative newcomers to the colonies compared to my Mom's side of the family, who got to Massachusetts in 1634. Born in Mountain Grove, Missouri, he ended his career as a player in the Truman, Eisenhower and Kennedy administrations, author (including co-authoring the standard text for many years on secondary American education), Renaissance man and member of the Cosmos Club, the merit-based club for D.C.'s intellectual elite.
Grandpop's great-great-great grandfather came to America as a teen with his own father from Germany and landed Middlebrook, Virginia in about 1750. Three generations later, in 1858, just before the Civil War, another earlier Dan Hull, a miller and farmer, moved his large family from Virginia to Missouri in a what sounds like an ingenious "tricked-out" family carriage reputedly-handy old Dan had built especially for the trip. Old Dan drove the carriage. A wagon hitched to a four-horse team driven by a Bill Argenbright hauled the family goods. The journey to Missouri took 2 months, with then teenage Bill Hull--my great-great grandfather--serving on horseback as scout and advance man for supplies and campsites. Old Dan's other two sons, also on saddle horse, helped guide the trip. Just before making the trip, the family freed the slaves (at least 3) they had. They rested once a week to do washing, rest and attend church if possible. Old Dan's wife, who I'll write about some other time, was a devout Lutheran, as were all the 100 years of German-descended kin they were leaving back in Middlebrook, Virginia.
Posted by JD Hull. Permalink | Comments (0)
June 18, 2017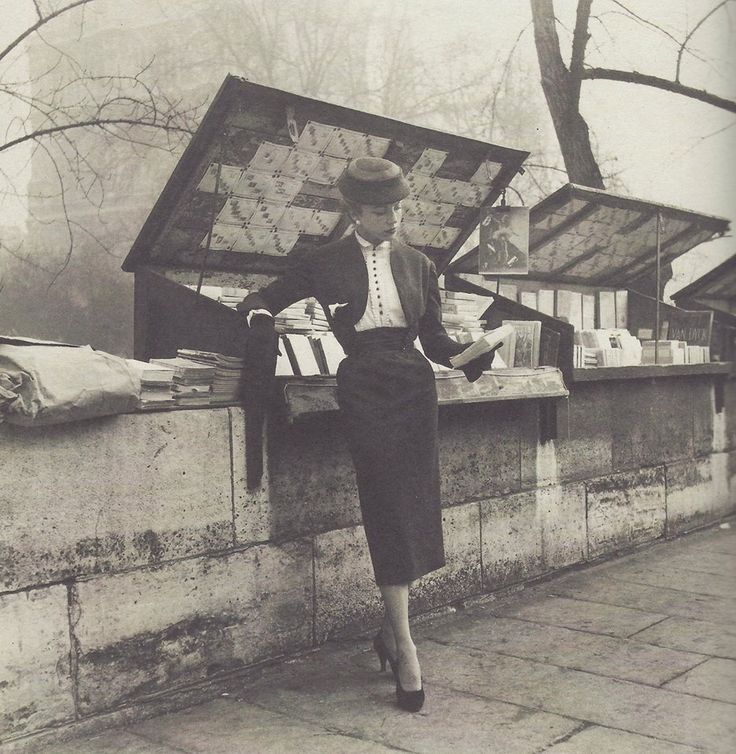 Posted by JD Hull. Permalink | Comments (0)
They broke the mold, Dad. I could write about you endlessly. You were my hero, my foil and a pain in the ass. The eldest, I was Mom when Mom wasn't there. Fun, funny, smart, strong, lyrical, eccentric. Nothing and no one bothered you. There was so much to you. No one knew you better than me. No one was your harsher critic or greater admirer. You are missed, sir. No, you were not the perfect Dad. Not even close. More like a big older brother. But nothing was unsaid. By you or by me. You left us with no warning. We wanted even more. In all ways, you were "big enough to go bear huntin' with a switch." Here's your obit again. It appeared in papers in Ohio, Indiana and Florida on January 1, 2013:
John Daniel Hull III (May 17, 1928 - December 27, 2012) of Cincinnati, Ohio, and Marco Island, Florida, a longtime executive of the Procter & Gamble Distributing Company, died on December 27, 2012 in Marco Island, Florida. He was 84. The cause of death was sudden cardiac arrest.

He is survived by his wife of 62 years, Arlene "Penny" Hull, and their children, J. Daniel Hull of San Diego, David A. Hull (Maureen) of Cincinnati and Rebecca Gorman (David) of Atlanta, daughter-in-law Pamela Larsen (Dan), and seven grandchildren: David Hull, Jr., Kelley Hull, Katie Hull, David (Erin) Gorman, Jr., Chris Gorman, Carrie Gorman, and James Gorman. He is also survived by a sister, Nancy Hull McCracken, of Robinson, Illinois.

John was born in Springfield, Missouri in 1928. His parents were J. Dan Hull, an educator, and Alene Oliver, a home economics teacher. John graduated from Indianapolis's Shortridge High School in 1945. He attended Wabash College, and DePauw University in Greencastle, Indiana, graduating in 1949. In both high school and college, he excelled in varsity football and basketball. At DePauw, he met Penny Reemer, his future wife. John and Penny were married in 1950.

After graduating from DePauw, John began a 41-year career with Procter & Gamble in sales. When P&G purchased the Charmin Paper Company in 1959, John played a key role leading the integration of Charmin into P&G. He stayed in the Paper Division for the balance of his career in several executive roles. He trained, coached and mentored many P&G people throughout his career. He was known for his unpretentious management style, and willingness to share his knowledge and experience with others. John Hull had an impact on countless P&G people over the years.

During the Korean War, and between 1952 and 1954, he served in the U.S. Army, and was honorably discharged.

John and Penny raised their family in Aberdeen, Maryland, Chicago, Grand Rapids, Detroit and Cincinnati. All his life, John was a sportsman who loved lakes and the sea. He was a dedicated fisherman and was especially enthusiastic about fishing trips to Central America, Alaska and lakes and streams in the U.S. where smallmouth bass ran. He enjoyed golf, and was an avid tennis player. John and Penny were members of Cincinnati's Kenwood Country Club.

John Hull was known to everyone he met as a larger-than-life personality, curious about the world he lived in, and an engaging storyteller.

A short memorial service celebrating John's life was conducted by family and close friends at Marco Island on New Year's Eve. In the Spring of 2013, on a date to be announced by the family, there will be second memorial service in Cincinnati, and John's ashes will be interred at Old Armstrong Chapel Cemetery in Indian Hill, Ohio.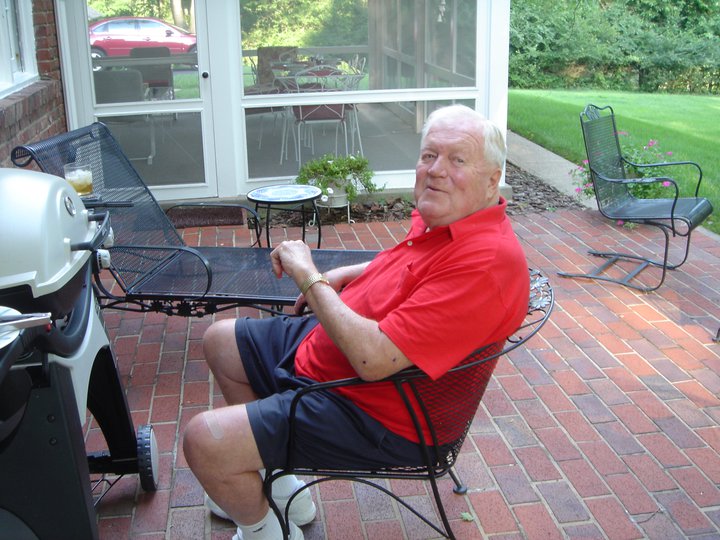 Posted by JD Hull. Permalink | Comments (0)
A comment by me on Disqus today re: KKG:
"My Mom (a perrenial homecoming queen) was a Kappa at an Indiana college in 1950s. In college I dated some Kappas myself. For me Kappas or Thetas. And anyway then yesterday I met 4 or 5 GenY recent grads ones from UVA on P Street while huntlng 30-ish Debutante Poon with Ernie. Kappas? Prime cut Tang down through the generations everywhere you go. Smart and haughty, too. None of the Duke ones would ever bark like a dog."
Posted by JD Hull. Permalink | Comments (0)
June 17, 2017
Horrible little person--she texted her beta boyfriend to kill himself, and he did--but bad precedent, too. Not a good conviction. The worst. If it can be narrowly limited to its facts on how she arguably created a duty, sure, granted, maybe it won't be so bad. But her conviction in this judge-heard case in any event opens the doors to all manner of vague "bullying" litigations. Bad idea. We'll regret it. Hope it's overturned on appeal. It's not illegal 90% of the time to be a "bad" person or an asshole in America. Nor should it be. We can't criminalize real life bullying and high-handedness. Even for this little creep. That needs to be driven home. It's still speech, too. Good news? ACLU gets this one. Denounced it.
Posted by JD Hull. Permalink | Comments (0)
I still miss my friend and old drinking pal Elvoy Raines, writer, lawyer-lobbyist, outlaw. We were very much alike; he was a toper, a writer, a life-long philanderer, a nightmare husband. He was on Oprah once. He checked into Harvard in his 40s like it was a rehab. He liked women. A lot. Anyway, with Elvoy, they broke the mold. I remember every conversation. He called me the "craziest white man in America." I called him Dr. Raines. He once said: "It's been good for our careers that bars in Georgetown close down during the week by 2 or 3 am, don't you think?" An American authentic. I hope some of his writing--of several genres--is still around.
His Washington Post obituary in fall of 1999:
Elvoy Raines Dies at Age 48
October 23, 1999
Elvoy Raines, 48, executive vice president of the Hawthorn Group, an Alexandria public affairs and public relations company, died Oct. 21 at Georgetown University Hospital after a stroke.
Before coming to the Hawthorn Group in 1997, Mr. Raines was a vice president of Ogilvy & Mather Public Affairs and later senior vice president of the Powell Tate public relations firm, both in Washington.
A native of Lakeland, Fla., Mr. Raines graduated from Florida State University. He earned a law degree at the University of Florida and a master's degree in labor law at the Georgetown University law school. He then attended the Harvard University School of Public Health, where he did doctoral work in public health.
He came to Washington in the 1980s. His positions included deputy executive director of the American Society of Law, Medicine and Ethics, chief lobbyist for the American College of Obstetricians and Gynecologists, and director of education for the American Social Health Association, the nation's oldest nonprofit organization providing information and education on the subject of the prevention of sexually transmitted diseases. During that time he served as liaison between ASHA and the federal Centers for Disease Control and Prevention as the federal government initiated its national AIDS information and education program.
Mr. Raines continued to work in the area of public health during his service at Ogilvy & Mather and Powell Tate, where he was a founding principal. At the Hawthorn Group, he oversaw the company's strategic planning.
He is survived by his wife, Angela T. Thimis, of Washington; a daughter, Brooke Raines of Mooresville, N.C.; and a sister, Rhea Edwards of Bartow, Fla.
Posted by JD Hull. Permalink | Comments (0)
June 16, 2017
I would have won them all if my clients hadn't kept reloading and firing.

--Richard "Racehorse" Haynes, in March 2009 ABA Journal article by Mark Curriden.
War hero (he was decorated ex-Marine who fought in the Battle of Iwo Jima), trial legend, worker and wit, Haynes, died this year at 90.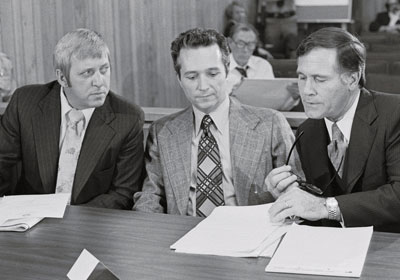 Posted by JD Hull. Permalink | Comments (0)
I really think so. One of my tweets on Twitter yesterday. I wonder what this one will look like to me in a week, a month, a year:

"Monarchy and aristocracy make more sense to me every day. Our schools & "universities" continue to produce beer hippies, cretins & serfs."
Posted by JD Hull. Permalink | Comments (0)
June 15, 2017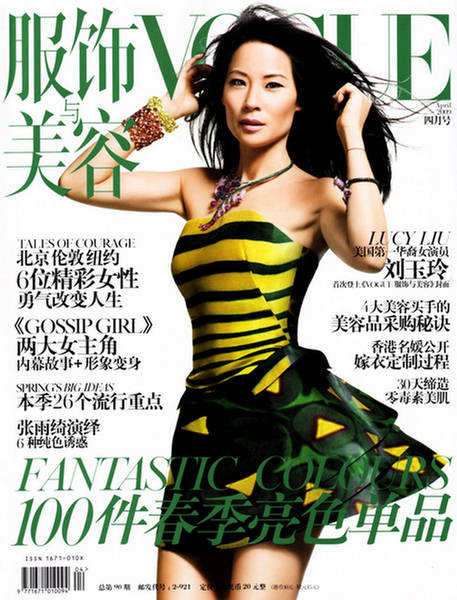 Lucy Liu Vogue China April 2009

Posted by JD Hull. Permalink | Comments (0)
June 14, 2017
Nobody will ever deprive the American people of the right to vote except the American people themselves and the only way they could do this is by not voting.

-- FDR (1882-1945) Patrician, Activist, Charmer, Leader, Bad-Ass.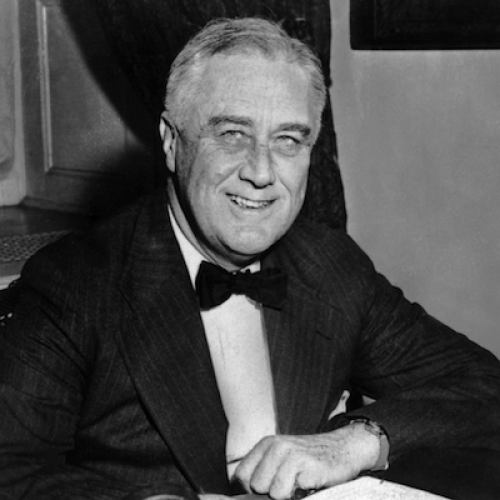 Posted by JD Hull. Permalink | Comments (0)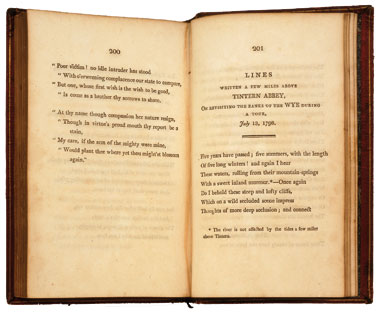 Writing--any kind of writing--is hard work. The most inspired "work moments" I've had are in this category: watching someone struggle with getting to the right word or phrase under pressure and when they are tired. The first time I saw it was watching a college daily editor--my roommate both in college and in DC for a while--struggle at 4:00 AM over a few words in the final sentences of a student reporter's story covering a public figure's on-campus speech.
He was also a student stringer for a well-known newspaper, and knew his bosses far away would see his article on the event. He had already phoned in the facts to an editor in Manhattan--and he had been careful to get those facts right.

Posted by JD Hull. Permalink | Comments (0)
June 13, 2017
I do love NPR's 3rd World coverage. Always begins like this (woman's voice):
"Maeve and her husband Declan had never seen a can-opener before. They live with their 13 children in the impoverished village of Lindsey--population barely 200--in the most feral woodlands of southern County Cork...."
Posted by JD Hull. Permalink | Comments (0)
Me on Facebook livestream today while watching Sessions hearing. About 3:20 pm EST:
"Going back to work. But Sessions is really stepping up to this. Doing well. Masterful. This is backfiring. The Vice-Chairman today? Strictly Weenie Patrol. Chairman Burr? Almost as bad. Grandstanding. Campaigning like a rat in heat..."
Posted by JD Hull. Permalink | Comments (0)
June 12, 2017
I am irritated by my own writing. I am like a violinist whose ear is true, but whose fingers refuse to reproduce precisely the sound he hears within.

--Gustave Flaubert (1821-1880)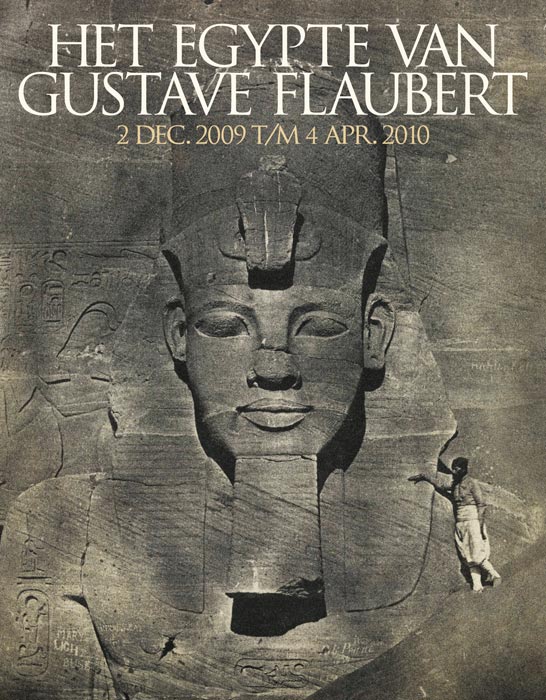 Posted by JD Hull. Permalink | Comments (0)
June 11, 2017
FRE 612 provides that if a witness uses a writing "to refresh memory", either while or before testifying, the adverse party is "entitled to have the writing produced at the hearing, to inspect it, to cross-examine the witness" on the document. Good trial lawyers overlook that FRE 612 applies to depositions as well as to trials. Federal decisions have applied the rule to depositions based upon Fed.R.Civ.P. 30(c). So ask a "hostile" deponent if he or she looked at documents before the deposition other than those being produced at the deposition. If the answer is "yes", request that they be produced. Go to the judge. You can have them produced during or after the deposition. Often the best documents are the ones that never make it to the deposition, like handwritten records that even opposing counsel doesn't know about.
Posted by JD Hull. Permalink | Comments (0)
June 10, 2017
Eternity is a mere moment--just long enough for a joke.

--Hermann Hesse's version of Goethe, dead, possessed of a superior perspective, and speaking to Harry Haller, in Steppenwolf (1927).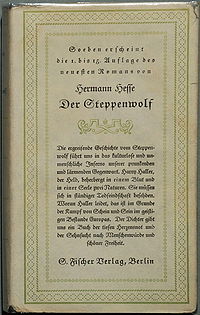 Posted by JD Hull. Permalink | Comments (0)
Rule 8 is Think Like the Client--Help Control Costs. The 2006 Explanatory Note for Rule 8--we reluctantly decided that an Advisory Committee Notes regime was a bit grandiose--begins this way:
Ask an associate lawyer or paralegal what a "profit" is. You will get two kinds of answers. Both answers are "correct" but neither of them helps anyone in your firm think like the client. The answers will be something like this. (1) "A profit is money remaining after deducting costs from receipts." This is the correct young transactional/tax lawyer answer. Or (2) "it's money left over at the end of the hunt." This is the correct fire-breathing young litigator answer.

The right answer?

A profit is a reward for being efficient. And until a lawyer, paralegal or staffer gets that, she or he will never know how a client--or a law firm partner--thinks.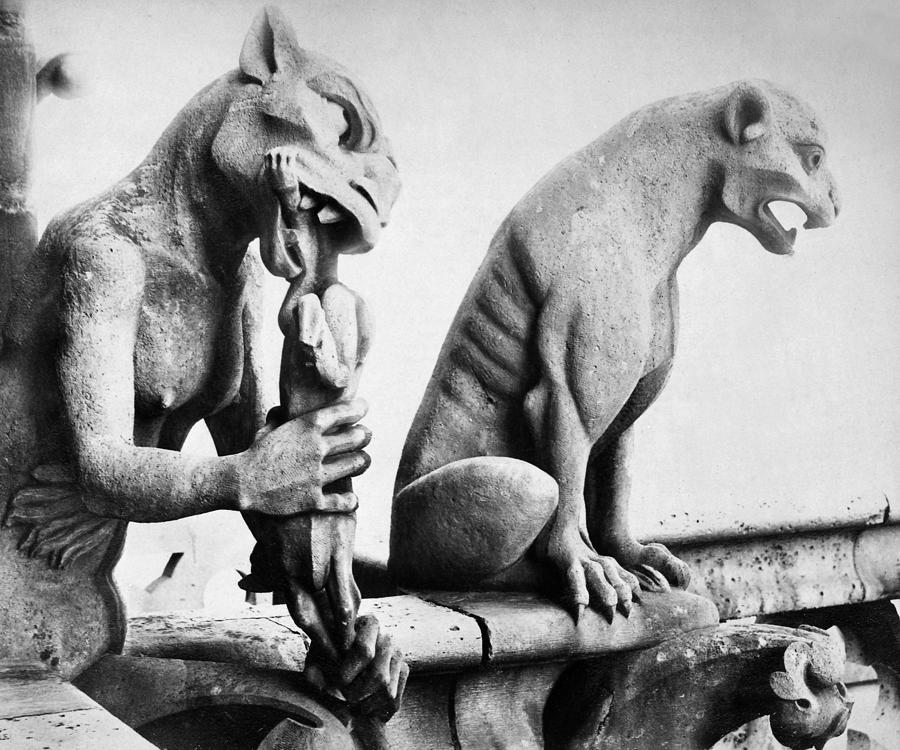 Posted by JD Hull. Permalink | Comments (0)
June 09, 2017
My grandfather was born in 1900. He died in 1988. I still miss him. He grew up in the Ozarks in a town called Mountain Grove and, at a very young age, started taking degrees at the University of Missouri, Chicago and Yale. In my family in the 1920s, going to college would have been a very big deal, and granddad was the first in his branch to do that. He was of the sixth American generation of a family of German farmers who arrived in Philadelphia in the early 1700s and started out life Lancaster, Pennsylvania. They later moved to Middlebrook, Virginia where they would stay for 100 years. In the 1850s, they oved to southern Missouri where, 50 years later, grandad would be born and grow up. My grandfather was at heart a schoolteacher. He was principal of Shortridge High School in Indianapolis during the mid-1940s. He also managed people, authored books and eventually became a government official in the Eisenhower and Kennedy administrations. He traveled globally and extensively in his HEW position. "J. Dan" Hull wrote a standard text on high school administration that was used for decades. In the 1950s, he was elected to Cosmos Club in Washington. He taught me things no one else in my family could teach. And he gave me the Great Books. This giving started after he had finished his career in Washington, D.C., and had returned to Springfield, Missouri. Most were written centuries ago, and lived in his library long before I was born. He seemed to love Cicero's known works as much as any of his books. Now, I have all those volumes. They are, to me, like parts of him--and like very old friends of his in my care who've finally agreed to live with me indefinitely.
*from past posts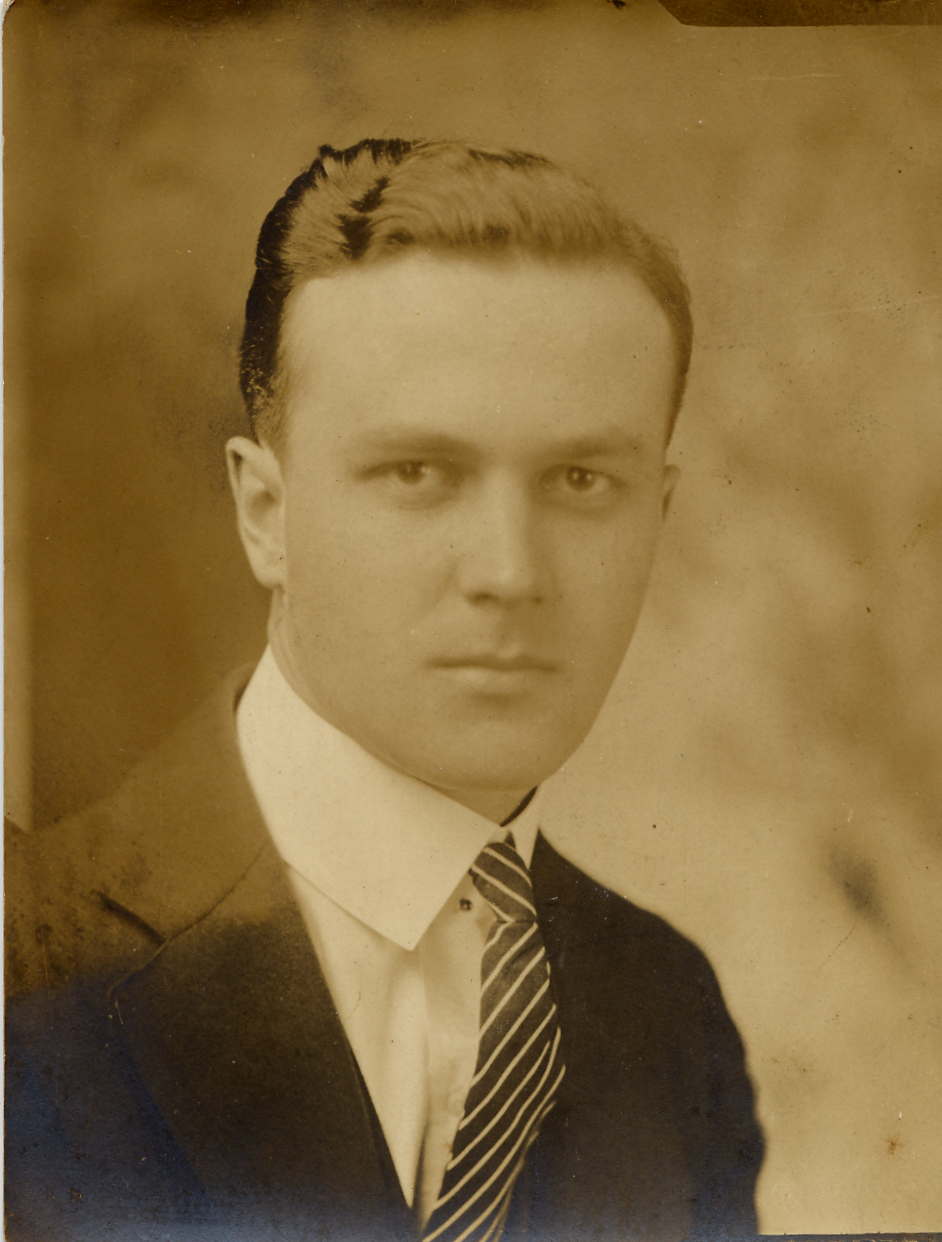 J. Dan Hull II in 1933
Posted by JD Hull. Permalink | Comments (0)
513. If you're the praying sort, all prayers are good enough. No prayer is imperfect.
--Holden Oliver, 1987
Posted by JD Hull. Permalink | Comments (0)
June 08, 2017
Do some common sense work before you take a deposition. And please don't squander the client's budget out of sheer laziness. You are paid to work on planning discovery, too. See this one.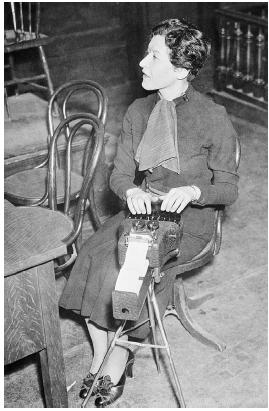 "Do these guys ever think before they work?"
Posted by JD Hull. Permalink | Comments (0)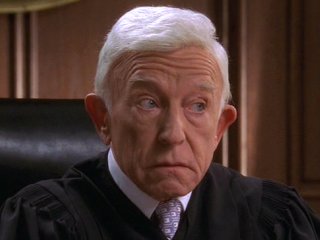 You hosin' us, Mr. Hull?
Rule 27 of the U.S. Federal Rules of Civil Procedure is "Depositions to Perpetuate Testimony". It's not invoked that often. Subdivision (a) covers "Before an Action Is Filed":
(1) Petition. A person who wants to perpetuate testimony about any matter cognizable in a United States court may file a verified petition in the district court for the district where any expected adverse party resides. The petition must ask for an order authorizing the petitioner to depose the named persons in order to perpetuate their testimony. The petition must be titled in the petitioner's name and must show:

(A) that the petitioner expects to be a party to an action cognizable in a United States court but cannot presently bring it or cause it to be brought;

(B) the subject matter of the expected action and the petitioner's interest;

(C) the facts that the petitioner wants to establish by the proposed testimony and the reasons to perpetuate it;

(D) the names or a description of the persons whom the petitioner expects to be adverse parties and their addresses, so far as known; and

(E) the name, address, and expected substance of the testimony of each deponent.

(2) Notice and Service. At least 21 days before the hearing date, the petitioner must serve each expected adverse party with a copy of the petition and a notice stating the time and place of the hearing. The notice may be served either inside or outside the district or state in the manner provided in Rule 4. If that service cannot be made with reasonable diligence on an expected adverse party, the court may order service by publication or otherwise. The court must appoint an attorney to represent persons not served in the manner provided in Rule 4 and to cross-examine the deponent if an unserved person is not otherwise represented. If any expected adverse party is a minor or is incompetent, Rule 17(c) applies.

(3) Order and Examination. If satisfied that perpetuating the testimony may prevent a failure or delay of justice, the court must issue an order that designates or describes the persons whose depositions may be taken, specifies the subject matter of the examinations, and states whether the depositions will be taken orally or by written interrogatories. The depositions may then be taken under these rules, and the court may issue orders like those authorized by Rules 34 and 35. A reference in these rules to the court where an action is pending means, for purposes of this rule, the court where the petition for the deposition was filed.

(4) Using the Deposition. A deposition to perpetuate testimony may be used under Rule 32(a) in any later-filed district-court action involving the same subject matter if the deposition either was taken under these rules or, although not so taken, would be admissible in evidence in the courts of the state where it was taken.
And subdivision (c), equally as vague in some respects (but see the Committee Notes), states:
(c) Perpetuation by an Action. This rule does not limit a court's power to entertain an action to perpetuate testimony.
Posted by JD Hull. Permalink | Comments (0)
June 07, 2017
Below is a poster for the movie Amarcord, a comedy by Federico Fellini released in 1973. Through the eyes of a teenage boy named Titta, director Fellini looks back at his own childhood growing up in a village in 1930s Fascist Italy. In 1975, Amarcord ("I Remember") won the Oscar for Best Foreign Language Film, and was nominated for two others: Best Director and Best Writing, Original Screenplay.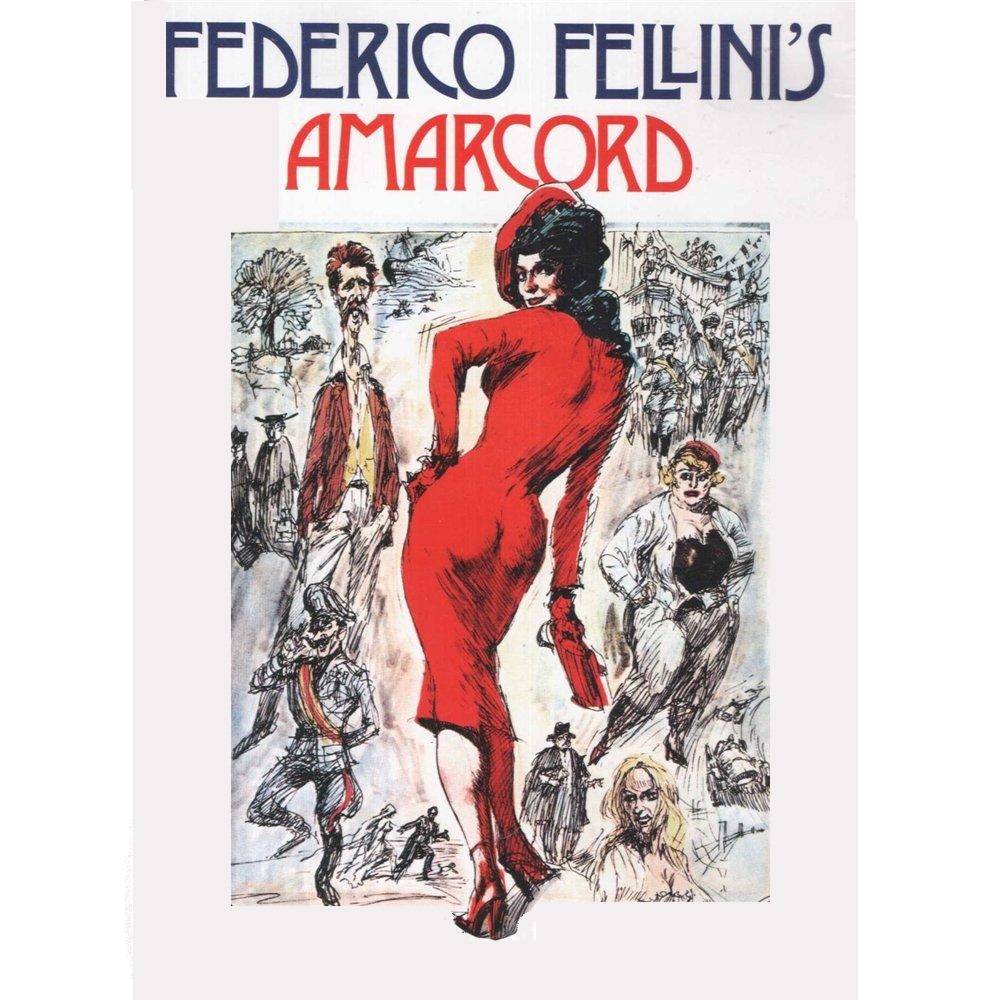 Posted by JD Hull. Permalink | Comments (0)
June 06, 2017

73 years ago today about 1:30 am EST
Posted by JD Hull. Permalink | Comments (0)
June 05, 2017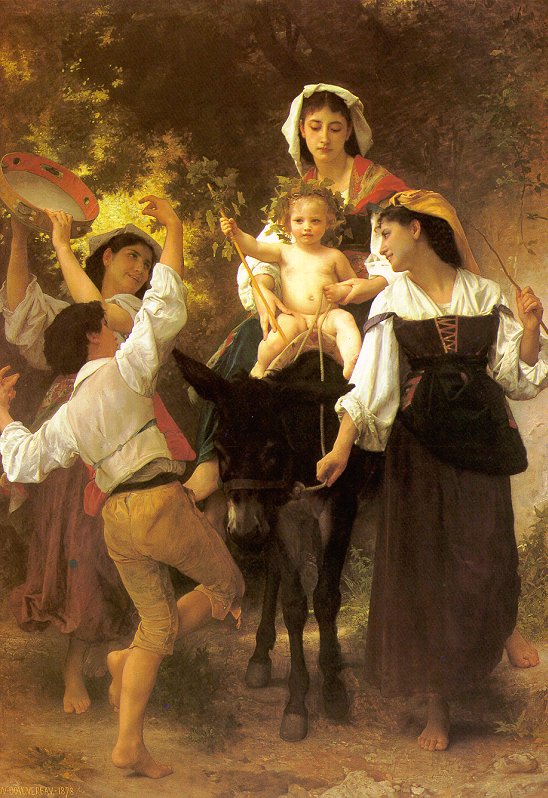 William-Adolphe Bouguereau, c.1878, Cummer Museum, Jacksonville.

Posted by JD Hull. Permalink | Comments (0)
William Beard Hull (1837-1929). Born Augusta County, Virginia. In 1858, as oldest son, Bill, 21, on saddle horse served as his family's scout to move his parents Dan and "Mae" and his six brothers and sisters to Kansas. They were not super-rich but from strain of the Hull family of German Lutheran farmers who had been settled in Middlebrook, Virginia since 1750. They freed the three slaves they owned before the trip west. They took two wagons, including a special "contraption" built by Dan, and driven by one of their servants from Middlebrook. Although they were headed to Kansas, they liked what is now Mountain Grove, Missouri. They stayed there. In 1861 Bill went back to Virginia to fight for the Confederacy, and he ended the war with the Missouri 10th Infantry, or Steen's Regiment. He died at 91 in Oklahoma at a Confederate Soldiers home. He must have seen amazing things and changes in the American South. He married. He had at six kids, including my great-grandfather, John Daniel Hull I.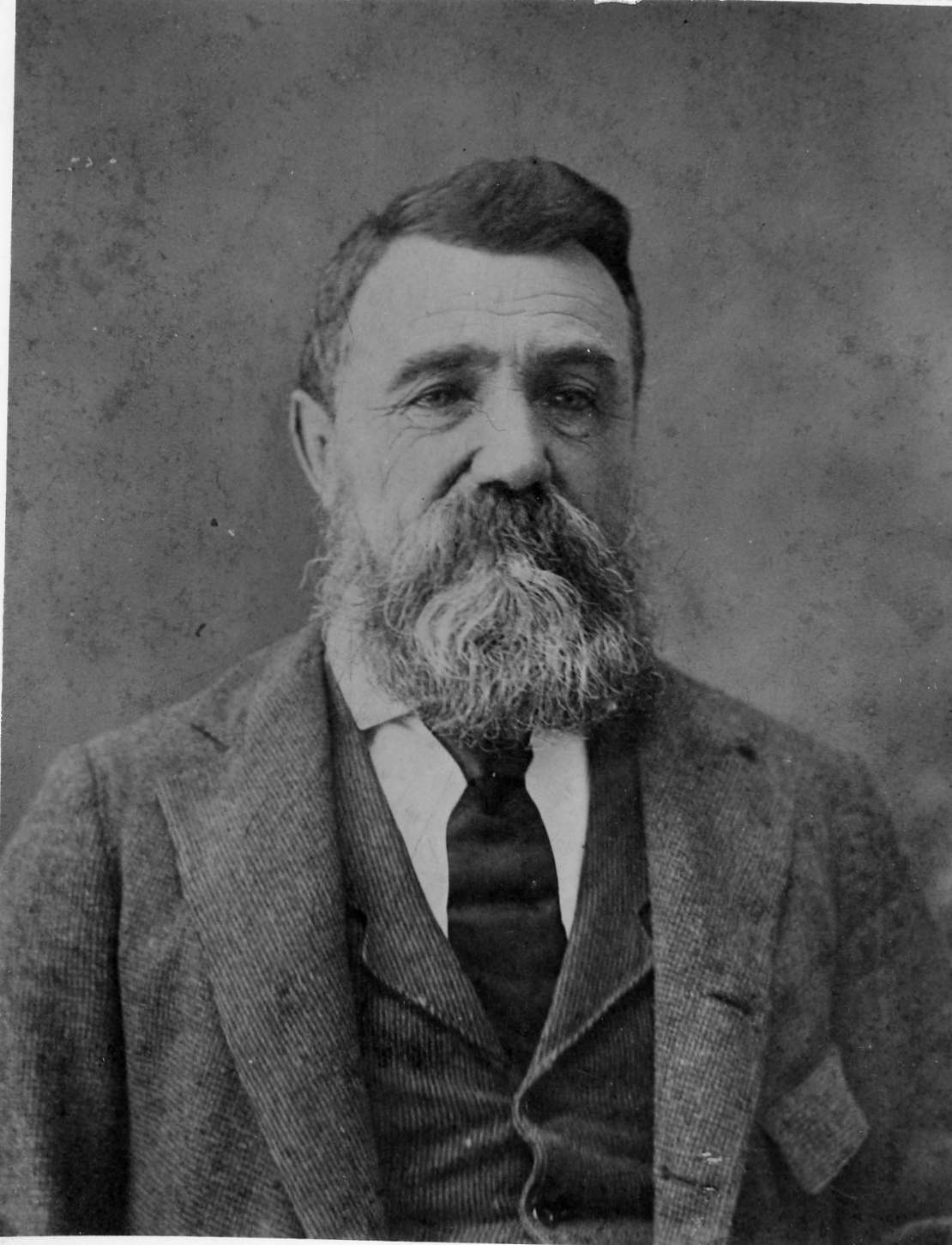 Posted by JD Hull. Permalink | Comments (0)
June 04, 2017
An astonishingly versatile actress and human being.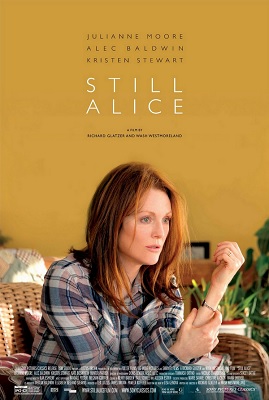 Posted by JD Hull. Permalink | Comments (0)
Seven people died last night in 3 London attacks. Islam. Radical Islam. Action Islam. Whatever. Time for a candlelight vigil? That's always worthless.
Me? Time for my Brit cousins to start by arming all their cops. All their cops & security people. Maybe more. Do something more than they've been doing. UK & especially London belong to the West. Our city. Your city. My city. Our civilization. Cities like London, Paris, Rome, Athens, Florence, Berlin & Vienna belong to all Westerners.
And let's stop the semantics charade. Islam. Radical Islam. Radical Islam is--at a minimum--a big & effective part of mainstream Islam. That much is clear.
Posted by JD Hull. Permalink | Comments (0)
If you have nothing nice to say, come sit by me.

-- Alice Roosevelt Longworth
Died on February 20, 1980 at 96.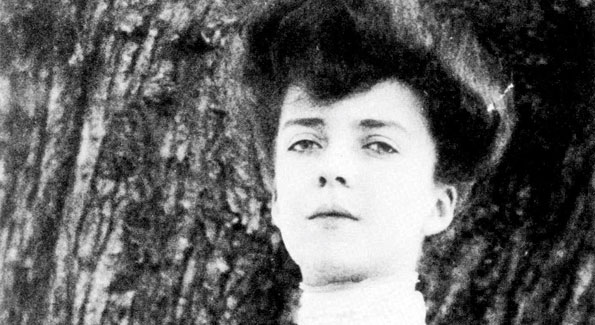 Posted by JD Hull. Permalink | Comments (0)
June 03, 2017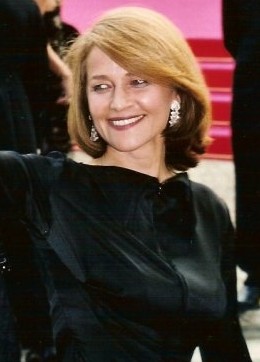 Cannes Film Festival 2001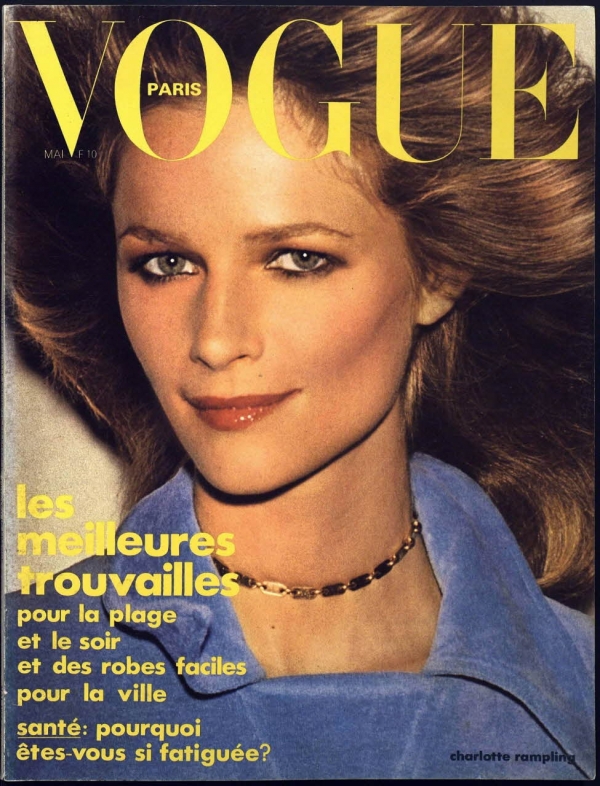 Circa 1975

Posted by JD Hull. Permalink | Comments (0)
Someone I met when I was 18 just sent me this picture. It's of where I lived on Capitol Hill after I was married. Federal style townhouse now about 130 years old painted the same regal blue. First-floor apartment. Just married, and both 29, a young associate and his smart, kind and so beautiful law student wife--the one who went to William and Mary, danced, played the violin, looked like Ali McGraw, was a vision and had worked as a buyer at Garfinckel's--lived there. Both driven. Both senior class presidents. 304 East Capitol is one block from the Folger Theater. Two blocks from SCOTUS. Three from the Capitol dome. Four from the subway. The neighborhood brims over with cocky, interesting, well-read, well-rounded and ambitious people. Pre-marriage girlfriends in the bars here and in Georgetown pouring beer on my head or leaving for Israel for something I'm sure I did or said. Hungover Sundays. The miracle of Spam. World-class academics, actors, musicians, statesmen and political pros just passing through. Gay men on bikes cruising me most summer days on way home from work. The Field and Stream splendor of the Tune Inn. Young men with names like Arvin from Salt Lake not only drinking like pros but trying to pick up waitresses with brogues named Maeve who would only eat them alive and humiliate them--in public--by critiquing their lovemaking the next day. The neighborhood has, say, 30 AA and NA meetings a week. Three rehabs. Interns named Muffin and Sugar. Resident members of Congress with their guards down. And within lunging distance of 10 churches, 8 parks, 12 secondary schools and maybe 60 restaurants and bars with names from D.C. history like Jenkins Hill and Tunnicliff's. Funny bartenders. Mean waitresses. Is this a great 'hood or what?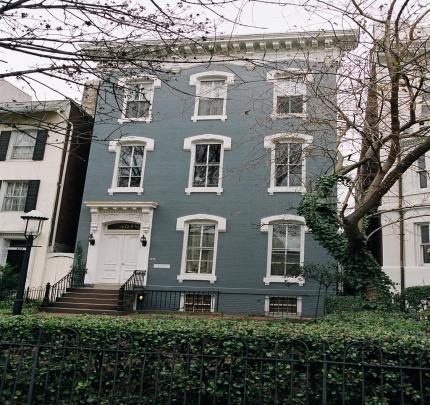 Posted by JD Hull. Permalink | Comments (0)
June 02, 2017
This is slavery: not to speak one's thought.

Euripides, stand-up Greek (480-406 B.C.)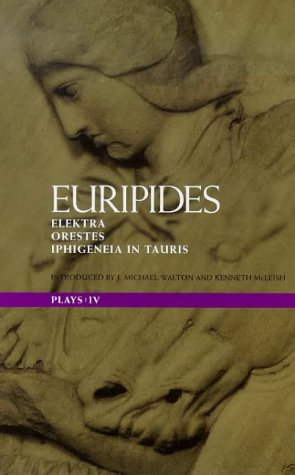 Posted by JD Hull. Permalink | Comments (0)
June 01, 2017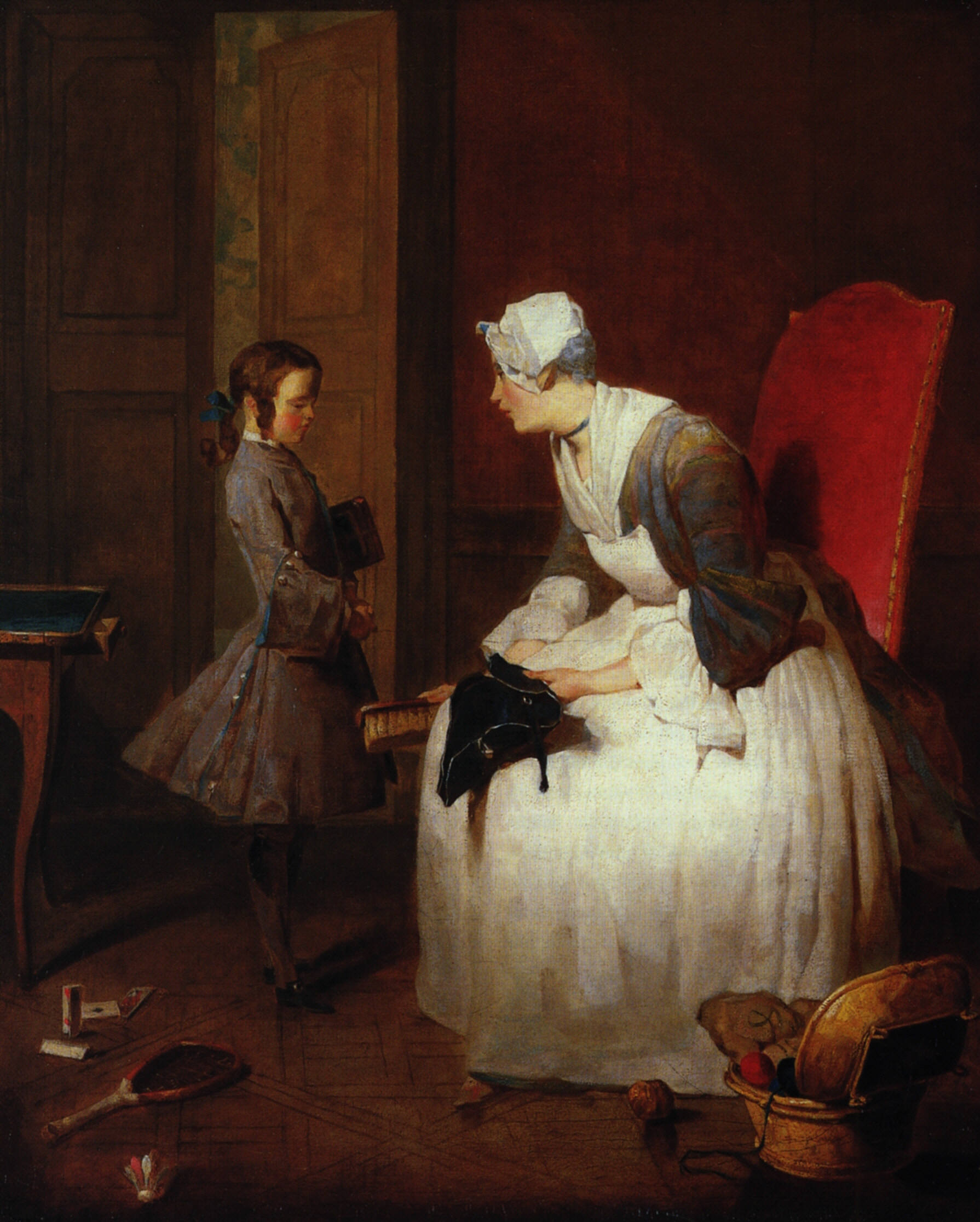 The Governess, 1739, Jean-Baptiste-Simeon Chardin (1699-1779)
If you went to Duke, folks will re-float the vile and completely untrue story that Duke exists only because Princeton had too much honor and class to accept Buck Duke's filthy tobacco money and re-name Princeton Duke.

In case your Governess never told you, you're from Utah, or you were stoned all nine years at Andover, remember that when thanking anyone for something important--a meeting, referral or a dinner--do it and do it promptly with a handwritten thank-you note. We all fail here from time to time. Yet no valid excuses exist for not writing short prompt notes.
Too few of us practice gratitude, in either business or our "other" lives, enough. Some say the practice of saying thanks is good for the soul. Others swear it's good for revenues, too. Many business people and some lawyers with the highest standards taste (i.e., wear socks to meetings or court) think that no written thank-you note means no class--as harsh and low-tech as that may sound.
Typed is okay--but handwritten is better. Even if you are not convinced that thank-you notes are noticed and appreciated (they are), pretend that we know more than you (we do), and do it anyway (thank us later). Good stationery. We suggest Crane's on the lower end, or something better, like stationery from Tiffany's, or a Tiffany-style knock-off, on the higher end. A "studio card", maybe. Plain. Simple. Initials on it at most.
If you get personalized stuff, have a return envelope address to a home or business--but without the business mentioned. It's personal. Leave Acme Law Firm off it.
If you get mentioned or "linked-to" on the Internet? However, "electronic thank-yous" by e-mails to express thanks for links, comments or mentions in posts or articles on the Internet--i.e., three different people link to your blog every day, you are working full time for clients, busy firing GenY staff and associates, and writing op-ed pieces entitled "Winter 2017: The Post-Election Mood of the Midwest"--are totally okay.
Short, sweet, and press "send".
Blogging about you or your ideas is, of course, very nice--but it's not like they bought you dinner, or invited you up to Newport for the weekend. Besides, you'll always miss a few kudos thrown at you in the digital ether.
But what if you are trashed in the ether? A "reverse" thank-you? Sure, you may be insulted, purposely mis-paraphrased, misinterpreted, or just inadvertently misquoted. It happens. Remember, some bloggers and pseudo-journalists are (1) angry, (2) disorganized, or (3) essentially unemployed. And there are often good reasons for all three. Three approaches:
First, ignore them. Who cares? You are busy.
Second, if you are dissed or insulted in cyberspace, and you are in the right mood, respond smartly with: "Wendell, Dude, if I were you--or someone remotely like you--I would not like me either."
Third, study the techniques of our friend Scott Greenfield, a full-time trial lawyer and widely-read blogger who manages to juggle, keep at bay and often humiliate legions of aggressive and often anonymous fire-breathing "experts" without breaking a sweat.
Anyway, let's get back to manners. If you don't regularly thank people for links or mentions of you or your firm's blog or website, you are fouling your own nest.
Not thanking people in the blogosphere is (1) arrogant and (2) dumb. It adds to the notion that (3) bloggers are insular, passive-aggressive lightweights lacking in people skills.
So develop some habits about all thank-yous for everything--and make handwritten the default position. If you don't, bad things will happen:
1. No one will give you any more business, or invite you to The Hamptons.
2. People will say mean things about your dog, your wife, your girlfriend, or about all three. Worse, they trash you.
3. If you went to Brown, snide people will remind you and your friends that Brown used to be the safety school for the Ivies.
4. If you were at Duke, they'll re-float the completely untrue story that Duke exists only because Princeton had too much honor and class to accept Buck Duke's filthy tobacco money and re-name Princeton Duke.
5. If Princeton, they'll just say you were always kind of light in the Cole Haans, too, and were once even seen dancing at an "alternative lifestyle" bar in the city--dressed in full leather biker garb--so what can you expect?
You get the idea. So thank people in writing. Handwritten as a general rule. E-mail only for a cyber-mention.
Finally, if your site is so successful that your links, e-mails and comments are through the roof, hire someone else to do the thank-yous--written or electronic--for you.
Posted by JD Hull. Permalink | Comments (1)
May 31, 2017

Ray Davies cries "Victoria", Glastonbury 2010
Posted by JD Hull. Permalink | Comments (0)
Fat Moe: She's a big star now.
Noodles: We should have known, huh? You can always tell the winners at the starting gate. You can tell the winners. You can tell the losers.
--from Sergio Leone's 1984 gangster epic Once Upon a Time in America

Posted by JD Hull. Permalink | Comments (0)
May 30, 2017
A photo from Paris-based A Clear Blue Sky.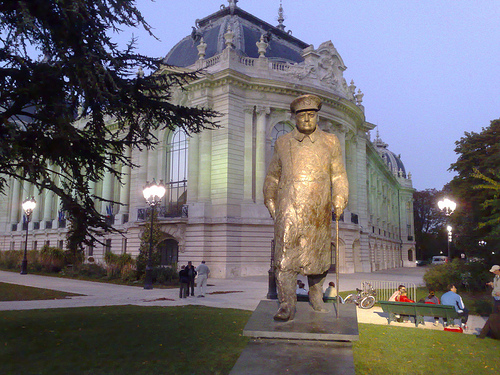 Winston Churchill in front of the Petit Palais, Av. Winston-Churchill, 8th Arrondissement.
Posted by JD Hull. Permalink | Comments (0)
May 29, 2017
For us Yanks, Memorial Day is about resolute if terrified men and women, innocents all, who died, sometimes horribly and in confusion, in American military engagements.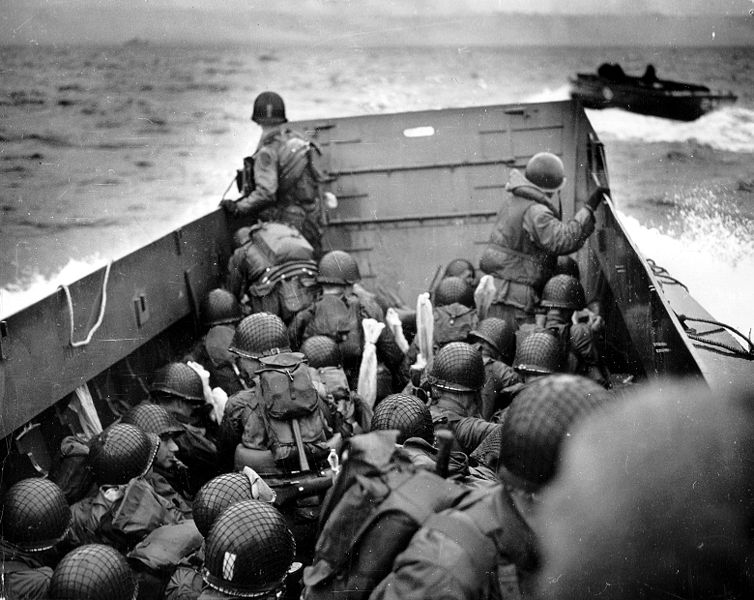 June 6, 1944. U.S. army officer watching Norman coast as his landing craft approaches Omaha Beach.

Posted by JD Hull. Permalink | Comments (0)
May 27, 2017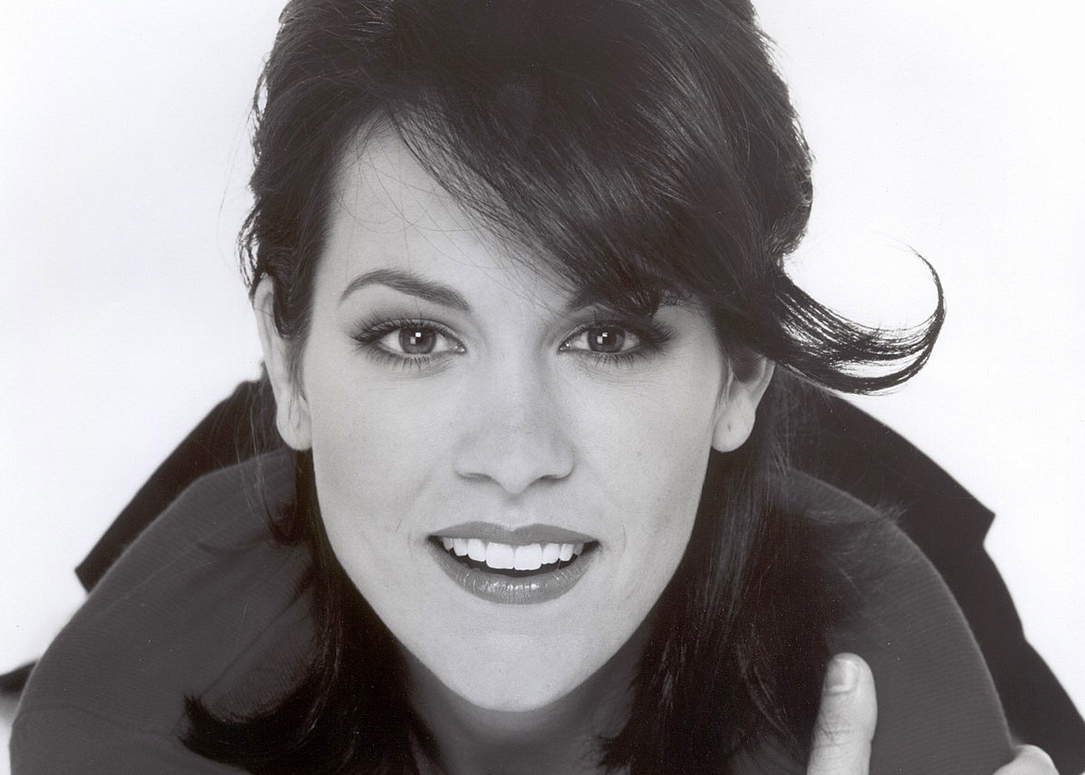 Posted by JD Hull. Permalink | Comments (0)
May 26, 2017
Don't tell me the moon is shining; show me the glint of light on broken glass.

--Anton Chekhov (1860-1904)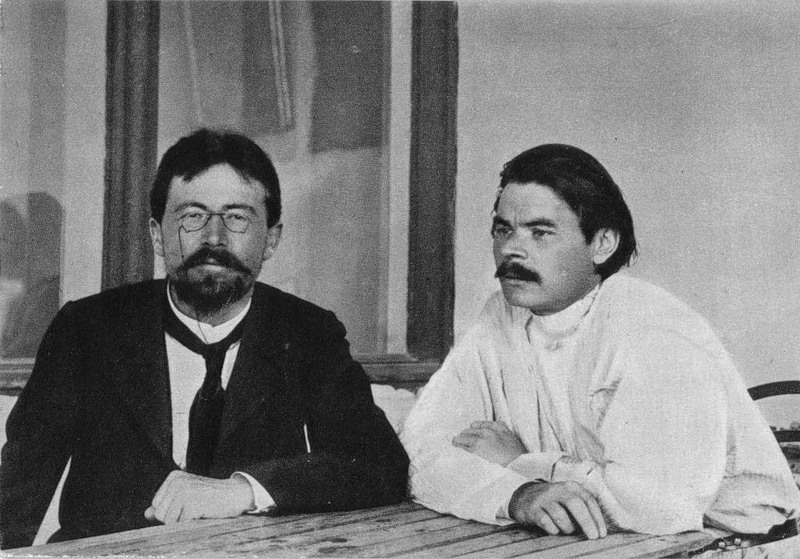 Chekhov with Maxim Gorky in Yalta, probably 1900
Posted by JD Hull. Permalink | Comments (0)
May 25, 2017
Millenials are the New Nadir in Human Garbage. Make The Irish look classy-smart-responsible. GenYs shouldn't have kids, jobs and especially pets.
Posted by JD Hull. Permalink | Comments (0)