October 31, 2014
Since 1974, and always at night, it's the largest Halloween parade in world. 60,000 participants. A carnival. A debauch. A trip.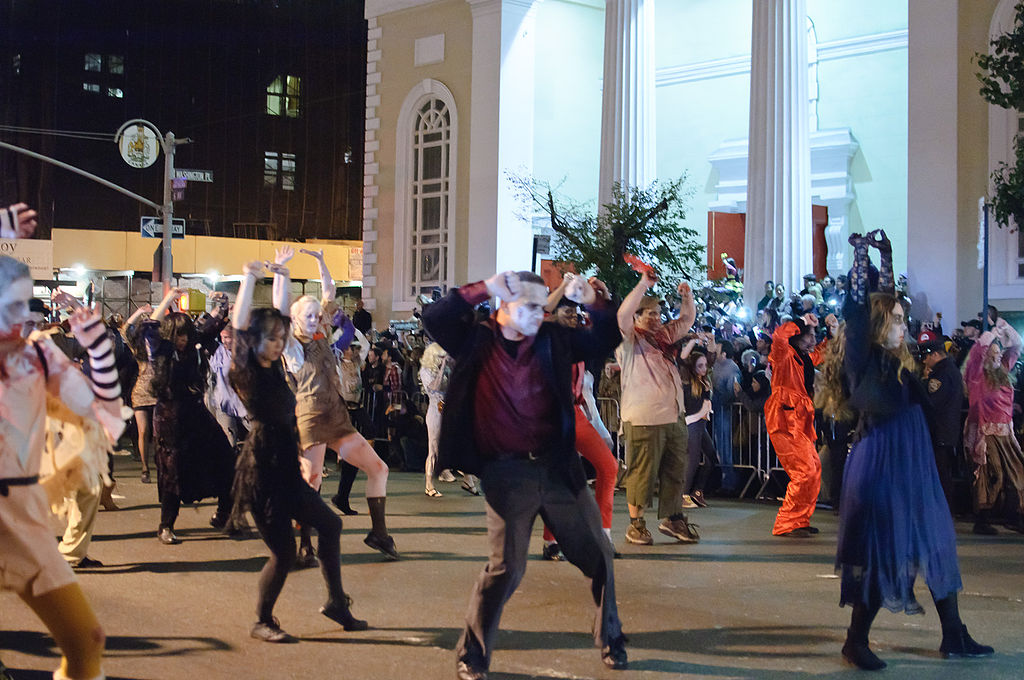 Posted by JD Hull. Permalink | Comments (0)
Since 1974, and always at night, it's the largest Halloween parade in the world. 60,000 participants. A carnival. A debauch. A trip.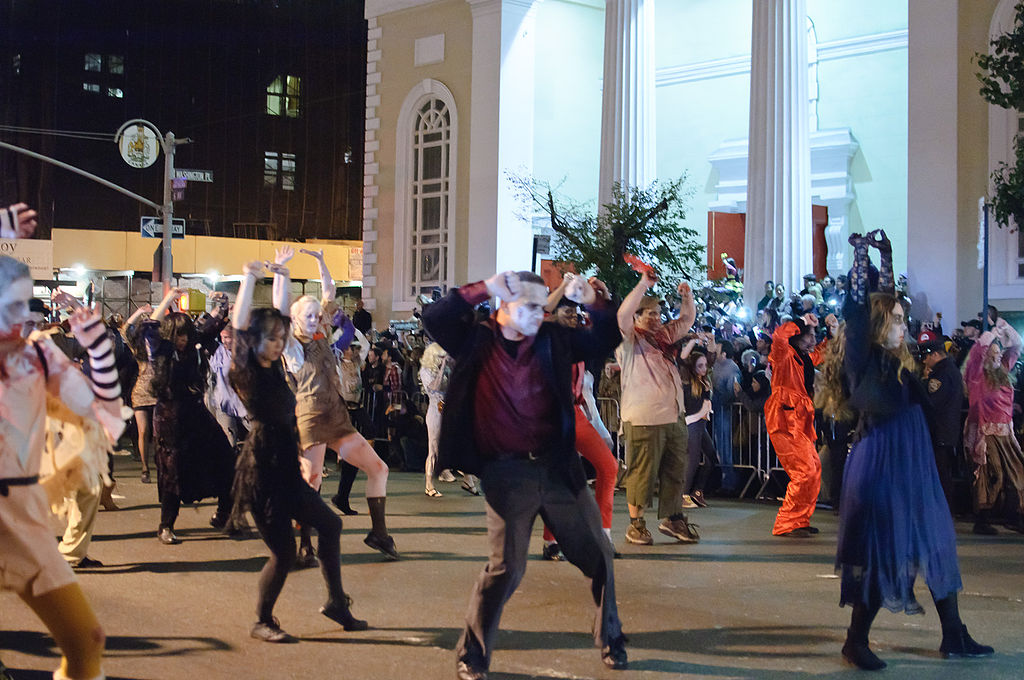 Posted by JD Hull. Permalink | Comments (0)
October 30, 2014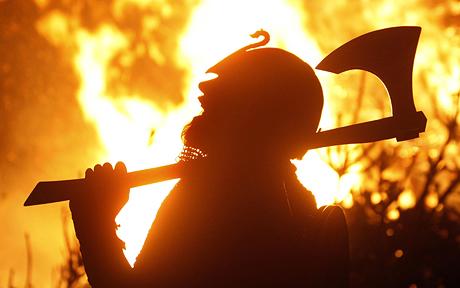 Wild Men. Wild Women. The Rankings 1 through 100 as this blog sees them in 2014. Wild Men and Wild Women are people who listen only to the little voice in their head. They get things done. They build things. They don't care what you think. Uncertainty and turbulence--in the economy, stock markets, governments, the weather, bad odds, you name it--only get their juices flowing. True, they often have dark and self-destructive sides, but we seem to like giving them a pass. A few lawyers on this list--but not enough. Lawyers. Are we just risk-averse uber-weenies? Sideline players? Bag carriers? Are we not Men, and Women?
1. Ben Franklin
2. Ted Turner
3. Dr. Johnson
4. Dr. Thompson
5. Theodore Roosevelt
6. Carl Bernstein
7. Michelangelo
8. Ayn Rand
9. Ana Marie Cox
10. Japan
11. Boudica
12. Winston Churchill
12. Benjamin Disraeli
14. Arianna Huffington
15. Bucky Fuller
16. Nino Scalia
17. Bill Buckley
18. Bill Clinton
19. Steve Jobs
20. Christopher Columbus
21. Nick Nolte
22. Jerry Lee Lewis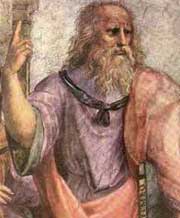 Plato (#27) was way Wild. Read the Timaeus.
23. The Welsh
24. Jann Wenner
25. Sean Penn
26. Ken Wilbur
27. Plato
28. Catherine the Great
29. Val Kilmer (way wilder than Jim Morrison)
30. Harry Dean Stanton
31. Scott Greenfield
32. Julius Caesar
33. Pete Seeger
34. John Lennon
35. Joseph P. Kennedy, Sr.
36. Peter Sheridan
37. Christopher Hitchens
38. Jerry Brown
39. Warren Beatty
40. Jack Nicholson
41. John the Baptist
42. Rahm Emanuel
43. Robert Mitchum
44. Joan of Arc and Charles Barkley (tie)
45. Dylan Thomas
46. Quentin Crisp
46. "E"
47. Boswell (he was Wild, too)
48. Ben Jonson
49. Mae West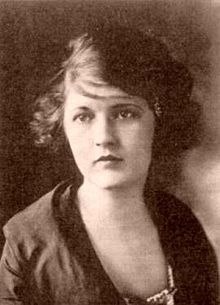 Zelda Fitzgerald (#90) was Wild. So was her childhood friend Tallulah Bankhead (#91).
50. Daniel Pinchbeck
51. Daniel O'Connell
53. David Boies
54. Elizabeth Wurtzel
55. St. John of Patmos
56. John Henry "Doc" Holliday
57. Genghis Khan
58. Alexander
59. Charles Bukowski
60. Gordon Liddy
61. Malcolm Lowry
63. Keith Moon
64. Charlie Munger
65. Babe Ruth
66. Chrissie Hynde
67. Colin Farell
68. Warren Zevon
69. Kim Jong-un (unknowable but one far-out little dude)
70. Billy Martin
71. Joe Namath
72. Guy de Maupassant
73. Grace Slick
74. Edna St. Vincent Millay
75. Mickey Mantle
76. François Villon
77. Friedrich Nietzsche
78. Rep. Bob Eckhardt (Texas-D) (gifted, eloquent, exotic)
79. Rachel Maddow
80. Ray Davies
81. Marc Randazza
82. Jennifer Randaza
83. Alec Baldwin
84. John Huston
85. Australia
86. Gertrude Stein
87. Oscar Levant
88. Ava Gardner
89. Frank Sinatra
90. Zelda Fitzgerald
91. Tallulah Bankhead
92. Ted Kennedy
93. Frances Farmer
94. Richard Burton
95. Elizabeth Taylor
96. Marion Barry
97. Racehorse Haynes
98. Ben Bradlee
99. Davey Crockett
100. William Randolph Hearst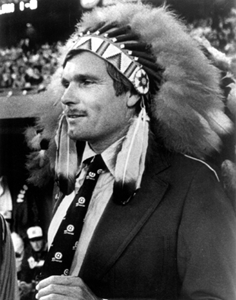 Meet Ted (#2). He never cared what you thought.
Posted by JD Hull. Permalink | Comments (2)
October 29, 2014
If you are criminal defense lawyer, this will interest you. Other screening locations, which include law schools, are below. The NYC screening of Gabriel London's documentary "The Life and Mind of Mark DeFriest" is November 16, 9:30 pm, The SVA Theater, 333 W. 23rd Street. About this film:
See the NYC premier of Gabriel London's 's acclaimed film at DocNYC. Bring friends who are interested in the criminal justice system, and of course lawyers, judges, prosecutors, mental health professionals and the like. Gabriel's film captures the humanity of a non-violent but mentally ill prisoner, Mark DeFriest, jailed for a non-crime, who has been denied treatment and punished with rape, beatings, and solitary confinement for 33 years, but still preserves his decency and his sense of humor. Come to the premiere and join the effort to gain a fair parole hearing for Mark, who represents an estimated quarter million mentally ill persons behind bars in the US. Click here for NYC and screening in other cities.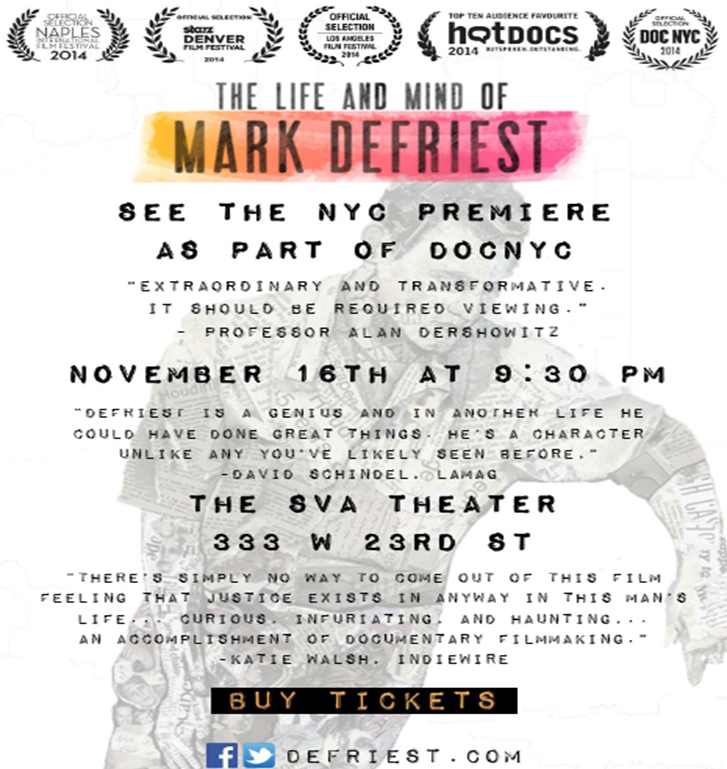 Posted by JD Hull. Permalink | Comments (0)
Over-Communicate: Bombard, Copy Confirm. It's from our annoying but dead-on accurate 12 Rules. And it's short.
Rule Five: "Over-Communicate": Bombard, Copy and Confirm

I am indebted to Jay Foonberg for the inspiration for Rule 5--both "bombarding" and the idea of keeping clients continuously informed. Nearly all of my better thoughts about practice management are influenced by Foonberg. The notion of "bombarding" clients with paper and information does have obvious exceptions. For instance, you work with a GC who trusts you and wants you to leave her alone. She doesn't want you to copy her on every transmittal letter or e-mail. Fair enough. Just be 100% sure you know what she wants and doesn't want. But aside from that, this is a "can't miss" rule--and I am amazed that many good lawyers express surprise that my firm informs the client of everything at each step of the way, and copies our clients on everything.
Again, our eternal debt to Jay Foonberg, who had a birthday this week, for this rule. We just changed the words a bit. Happy Birthday to the first lawyer we know to sit down and think about how clients think.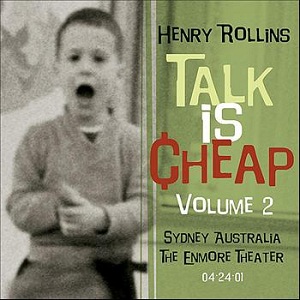 Over-Communicate--but keep it short and don't spazz it up.
Posted by JD Hull. Permalink | Comments (0)
Put aside your party line, your ideology and anything else you use to avoid thinking on your own. School teacher, seamstress, businesswoman, community organizer, Chicago girl and Ireland-born, Mary Harris "Mother Jones" (1837-1930) had big ones. You have to admit that. What a resume, most of it from after she turned 50.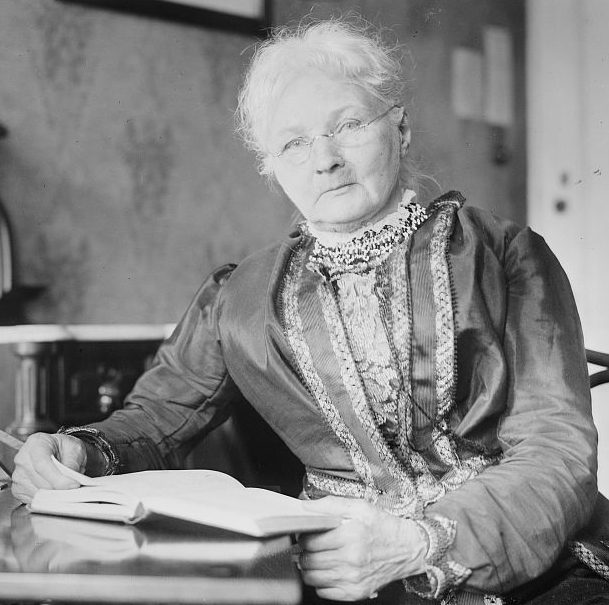 Denounced on the U.S. Senate floor as the "grandmother of all agitators."
Posted by JD Hull. Permalink | Comments (0)
October 28, 2014
Got manuscripts? Visit Double Bridge Publishing. Double Bridge uses Crowdsourcing to get unpublished books critiqued, edited, cover-designed, published, marketed and distributed.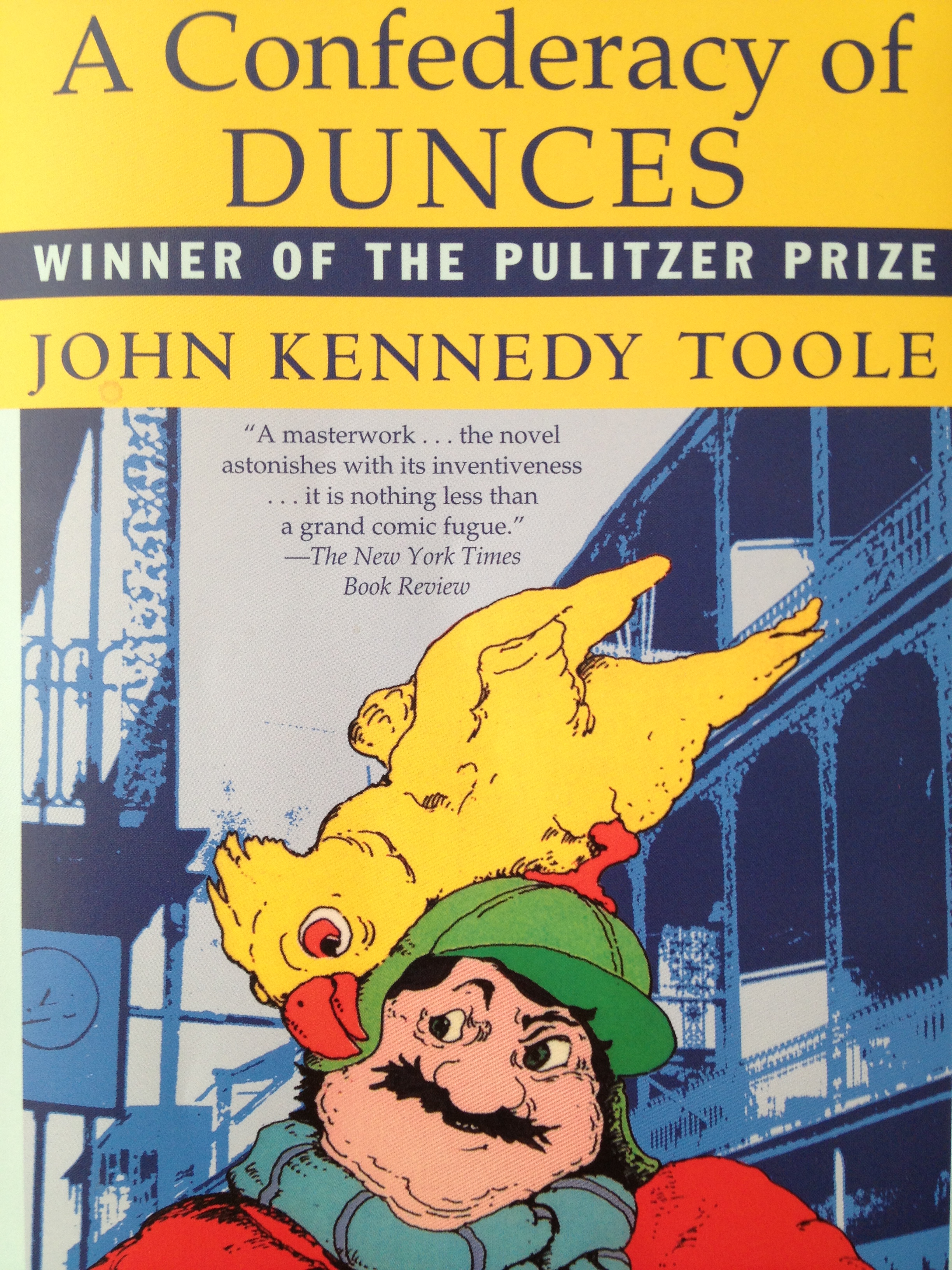 Posted by JD Hull. Permalink | Comments (0)
The most civilized nations of modern Europe issued from the woods of Germany; in the rude institutions of those Barbarians we [received] the original principles of our present laws and manners.

--Edward Gibbon, The Decline and Fall of the Roman Empire, Chapter IX (1782)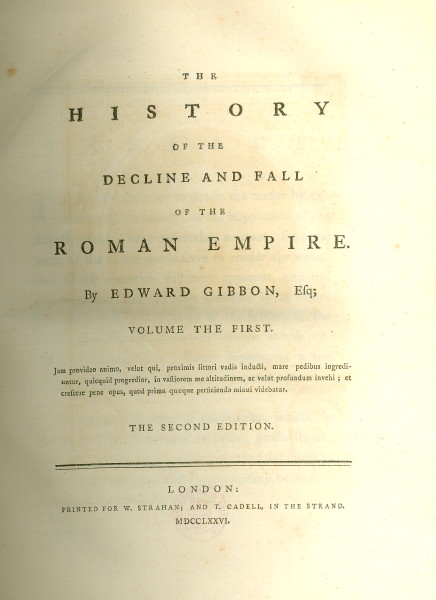 Posted by JD Hull. Permalink | Comments (0)
Daniel O'Connell (1775-1847), the "Liberator of Ireland", led a movement that forced the British to pass the Catholic Emancipation Act of 1829, allowing Catholics to become members of the British House of Commons. History knows him as a witty, eloquent and formidable politician, and the Member of Parliament for Clare. The English found him infuriating. But O'Connell was first and foremost a consummate and thorough trial lawyer, called to the bar at age 23 in 1798. As a cross-examiner, one modern writer has said, "he had no equal at the Irish bar." And not surprisingly O'Connell was a bit of a showman. In lectures published in 1901, Prof. John L. Stoddard said of him:
He was a typical Irishman of the best stock--wily, witty, eloquent, emotional and magnetic. His arrival in town was often an occasion for public rejoicing. His clever repartees were passed from lip to lip, until the island shook with laughter.

In court, he sometimes kept the spectators, jury, judge and even the prisoner, alternating between tears and roars of merriment. Celtic to the core, his subtle mind knew every trick peculiar to the Irish character, and he divined instinctively the shrewdest subterfuges of a shifty witness.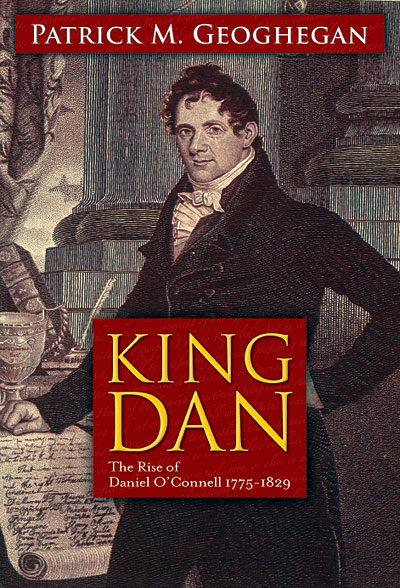 Posted by JD Hull. Permalink | Comments (0)
October 26, 2014
Introductory note: What does a Superstar Scot musician's passing have to do with a legal weblog or "blawg" started in 2005 about quality lawyering, the magic of travel, who to fire, who to hire, Paris and making your life a work of art? Everything. If you don't get it, see me after the meeting.
Rock, blues and jazz superstar bassist Jack Bruce died Saturday at his home in Suffolk, England. Classically trained and famously versatile as a musician, Bruce was--among many, many other things in his life and career--co-founder of both Cream and (Leslie) West, Bruce and (Corky) Laing, an exceptional bassist, singer, composer, arranger and producer. He even played the blues harmonica spectacularly. Bruce played with nearly everyone significant in British music. In his first band, which he joined in 1962, his drummer was Charlie Watts. A Scot, musical polymath and quiet madman, Like many other musicians in history, Bruce had a self-destructive streak. He struggled with alcohol and drugs, losing nearly his entire fortune before he stopped using. Bruce was/is several times more interesting than fellow Cream band member and lead guitarist Eric Clapton--and musically just as talented.
Posted by JD Hull. Permalink | Comments (0)
Posted by JD Hull. Permalink | Comments (0)
October 25, 2014
Go on over there and turn on the light...no all the lights,
Now come back here and stand on this chair...that's right.
Raise your arms up in to the air...shake 'em
You give me a reason to live...

--Randy Newman, You Can Leave Your Hat On (1972)
Posted by Holden Oliver (Kitzbühel Desk). Permalink | Comments (0)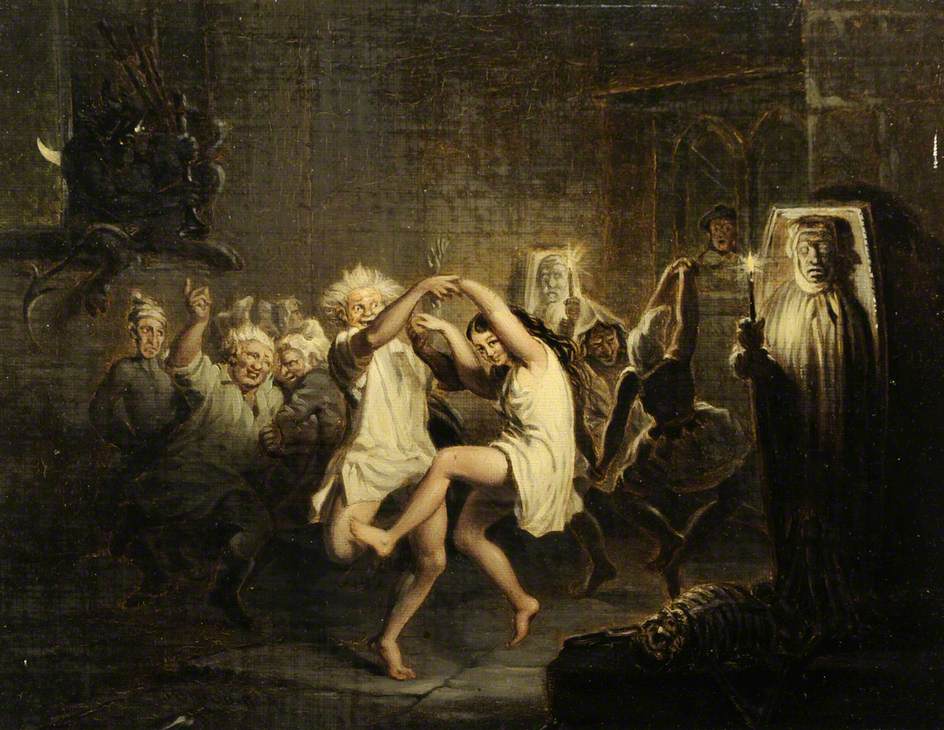 John Faed, Tam O'Shanter and the Witches, 1872.

Posted by JD Hull. Permalink | Comments (0)
Below during the performance of "Rollin' and Tumblin'" at the May 2005 Cream reunion concerts in London, a man in his 30s or 40s dancing in the audience was briefly captured on film for about 12 seconds dancing respectfully and quite well--most humans dance stiffly but this one is on good terms with his own body--in the small space surrounding his seat at the Royal Albert Hall. See 2:32 through 2:45 on the clip. The band playing is not too shabby either.

Royal Albert Hall, May 4, 2005
Posted by Holden Oliver (Kitzbühel Desk). Permalink | Comments (0)
October 24, 2014
On Tuesday, November 4, Americans will vote in mid-term federal elections for all House seats and one-third of the U.S. Senate seats. Moreover, except in Louisiana (with its general election in early December), voters in each state will vote on November 4 for candidates for office in a extraordinarily wide variety of state, county, municipal and local elections. Unfortunately, voters in 37 (Louisiana, again) of the 38 states that popularly elect judges will also participate on November 4 in those contests. Popular elections to select our state judges, we believe, is a wankfest of the first order.
Anyone who has read my or my firm's writings in various Midwestern-based papers and legal periodicals over the past 20 years, or has read this blog since Tom Welshonce, Holden Oliver and I started it nine years ago, knows that Hull McGuire prefers whenever possible to do its business litigation in federal courts, where judges are appointed on the basis of merit, and regards state courts as unpredictable and often dysfunctional venues to be avoided. Regular readers also know that our problem with state courts is that most of them are filled at all levels with judges who are elected. We won't repeat all of our arguments here. America outgrew electing state judges generations ago, and to continue this practice is wrong.
In that regard, do see Mark Stern's recent excellent if somewhat disturbing article in Slate entitled "Justice for Sale: SCOTUS is poised to make judicial elections even more corrupt". Stern predicts that, in a new Florida case before Supreme Court, the Court's holding in Citizens United v. FEC (2010) that the First Amendment prohibits government from restricting independent political expenditures in federal elections by a corporation or association will be extended to state judiciary elections. As we've urged for years, let's put an end to the popular election of American state judges. See, e.g., "Is that a popularly-elected state judge in your pocket? Or you just hugely happy to see me?".
In the vast majority of American states, judges are still elected. That American regime is third-rate, a global embarrassment, expensive and, frankly, looks and smells fishy, even where elected judges are honest and able. Indeed, the process taints all elected judges. Moreover, as Stern's article points, no other developed nations have this tribal and arguably medieval selection method for the judiciary. We think judges should be appointed on a merit system by people who know how to identify and evaluate the excellent lawyers we want on the bench. The elections still conducted in some form by 38 states provide us (with a few notable exceptions) with the dregs, gives elected judges "constituents" and makes justice seem as if it's for sale.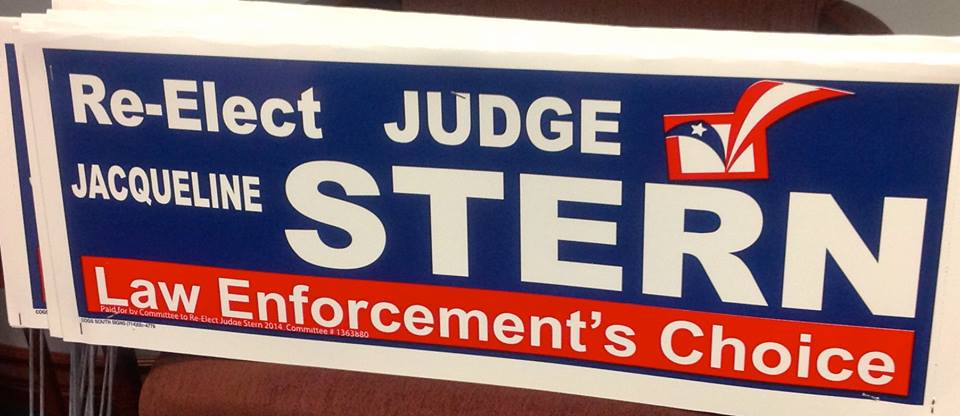 Say no to popularly electing judges. Get your state legislators off their knees.
Posted by JD Hull. Permalink | Comments (0)
October 23, 2014
Clients 99.5% of the time are not paying you to be perfect. Clients don't want perfect. (In the rare times they do want perfect, they will let you know, Justin.) Clients want excellent. Be excellent, not perfect. See, e.g., "Rule 10: Be Accurate, Thorough and Timely--But Not Perfect" of our world-famous irritating but dead-on accurate, deeply soulful, arresting and life-changing 12 Rules of Client Service.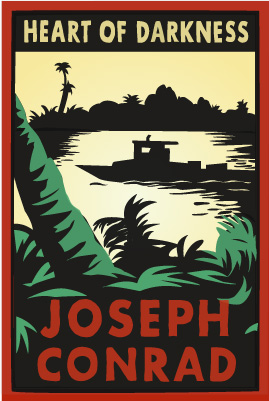 Perfectionism: The horror, the horror.
Posted by JD Hull. Permalink | Comments (0)
October 22, 2014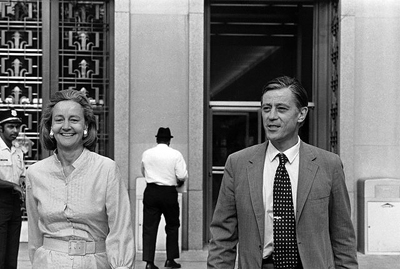 Bradlee with Washington Post owner Katherine Graham in 1971.
Ben Bradlee's death saddens me and many, many other people. In the 1970s and 1980s, Washington Post managing editor Bradlee was an idol to me and most of my friends in college, in Washington, D.C. or in New York when we were writing or editing student dailies, selling our first freelance piece, doing our first jobs with a newspaper or wire service or writing a first book. Bradlee set the standard; he was the standard. He was brave, smart, patrician, demanding, salty, funny and fun.
No one was more dedicated to journalism done right, done under pressure and done both for its art and for the public good. No one was cooler. We felt like we knew him. We wanted to be him.
Last night around midnight, the Washington Post published this comprehensive biography and obituary, written by another Post former managing editor:
Ben Bradlee Dies at 93

By Robert G. Kaiser

Benjamin C. Bradlee, who presided over The Washington Post newsroom for 26 years and guided The Post's transformation into one of the world's leading newspapers, died Oct. 21 at his home in Washington of natural causes. He was 93.

From the moment he took over The Post newsroom in 1965, Mr. Bradlee sought to create an important newspaper that would go far beyond the traditional model of a metropolitan daily. He achieved that goal by combining compelling news stories based on aggressive reporting with engaging feature pieces of a kind previously associated with the best magazines. His charm and gift for leadership helped him hire and inspire a talented staff and eventually made him the most celebrated newspaper editor of his era.

The most compelling story of Mr. Bradlee's tenure, almost certainly the one of greatest consequence, was Watergate, a political scandal touched off by The Post's reporting that ended in the only resignation of a president in U.S. history.

But Mr. Bradlee's most important decision, made with Katharine Graham, The Post's publisher, may have been to print stories based on the Pentagon Papers, a secret Pentagon history of the Vietnam War. The Nixon administration went to court to try to quash those stories, but the U.S. Supreme Court upheld the decision of the New York Times and The Post to publish them.

President Obama recalled Mr. Bradlee's legacy on Tuesday night in a statement that said: "For Benjamin Bradlee, journalism was more than a profession — it was a public good vital to our democracy. A true newspaperman, he transformed the Washington Post into one of the country's finest newspapers, and with him at the helm, a growing army of reporters published the Pentagon Papers, exposed Watergate, and told stories that needed to be told — stories that helped us understand our world and one another a little bit better. The standard he set — a standard for honest, objective, meticulous reporting — encouraged so many others to enter the profession. And that standard is why, last year, I was proud to honor Ben with the Presidential Medal of Freedom. Today, we offer our thoughts and prayers to Ben's family, and all who were fortunate to share in what truly was a good life."

The Post's circulation nearly doubled while Mr. Bradlee was in charge of the newsroom — first as managing editor and then as executive editor — as did the size of its newsroom staff. And he gave the paper ambition.

Mr. Bradlee stationed correspondents around the globe, opened bureaus across the Washington region and from coast to coast in the United States, and he created features and sections — most notably Style, one of his proudest inventions — that were widely copied by others.

During his tenure, a paper that had previously won just four Pulitzer Prizes, only one of which was for reporting, won 17 more, including the Public Service award for the Watergate coverage.

"Ben Bradlee was the best American newspaper editor of his time and had the greatest impact on his newspaper of any modern editor," said Donald E. Graham, who succeeded his mother as publisher of The Post and Mr. Brad­lee's boss.

"So much of The Post is Ben," Mrs. Graham said in 1994, three years after Mr. Bradlee retired as editor. "He created it as we know it today."

Leonard Downie Jr., who succeeded Mr. Brad­lee as The Post's executive editor in 1991, said, "Ben's influence remained very much alive at The Washington Post long after he retired, distinguishing the newspaper and our newsroom as unique in journalism." President Obama saluted Mr. Bradlee's role at The Post when giving him the country's highest civilian honor, the Presidential Medal of Freedom, in 2013: "He transformed that newspaper into one of the finest in the world."

Mr. Bradlee's patrician good looks, gravelly voice, profane vocabulary and zest for journalism and for life all contributed to the charismatic personality that dominated and shaped The Post. Modern American newspaper editors rarely achieve much fame, but Mr. Bradlee became a celebrity and loved the status.
Posted by JD Hull. Permalink | Comments (0)
October 21, 2014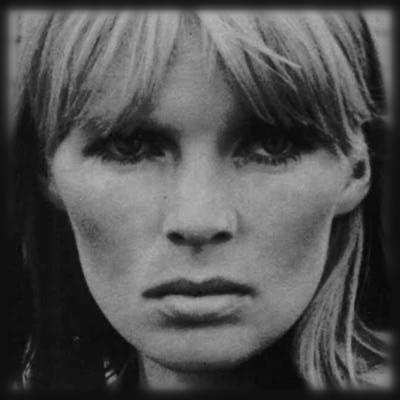 Born Christa Päffgen in Cologne (1938-1988)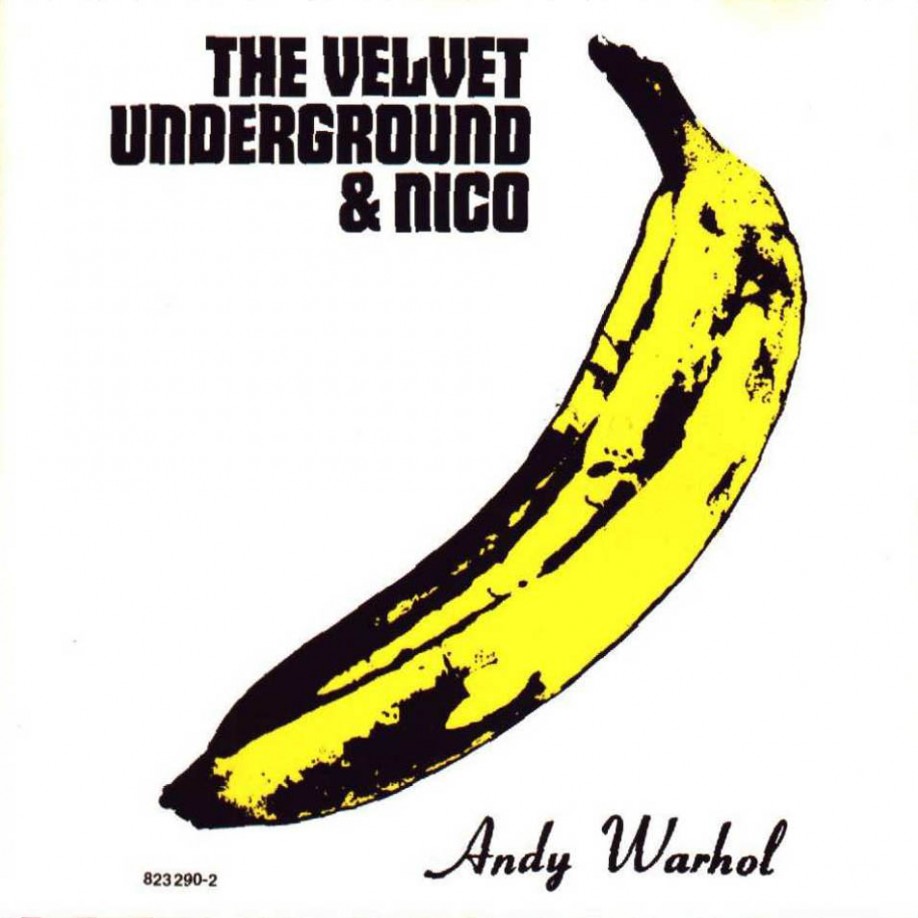 Posted by JD Hull. Permalink | Comments (0)
Long story, but yesterday morning I had breakfast here in New York with Ruth Westheimer (Dr. Ruth) who at 86 is just one month older than my own Mom and just as sharp and vibrant. I met her about 10 years ago and see her every 2 years or so--but I never really talked her longer than a couple of minutes before yesterday. She is funny and classy and bawdy all at once.
And, as I told her in the middle of breakfast, she's got big ones.
Google Dr. Ruth some time.
She was born in Bavaria in 1929. Just a few months older than Anne Frank, she lost both parents in the Holocaust after they were taken from her in 1941, but did not really learn of their deaths until 1945. She escaped the Nazis and spent her early teen years in a Swiss orphanage. She was trained and served as a scout and sniper in the late 1940s after moving to Palestine. That career was cut short when she was seriously injured by a shell in the 1948 Israeli War of Independence. She spent months in the hospital. She speaks four languages (including Hebrew) but spoke no English when she arrived in NYC in the mid-1950s. She has lived in the same Washington Heights apartment for 50 years. She has been married 2 times and has been widowed since 1997. She has kids and grandkids. She is a single mother, survivor, winner, dreamer and doer. A problem solver.
And a joy to be around. I gather that she is totally incapable of feeling sorry for herself, even for a minute.
She is 4' 7" in height. That's right. 4 feet 7 inches.
An off-Broadway play about her is still running.
And she is precocious and funny. Yesterday a waiter recognized her and eagerly offered to go to the buffet for her almost as soon as we entered the dining room and before we even sat down. She quickly but graciously allowed him to do so--and then gave the star-struck waiter and fan her food preferences. Off to the buffet he went. She smiled mischievously and said: "It's nice to be Dr. Ruth."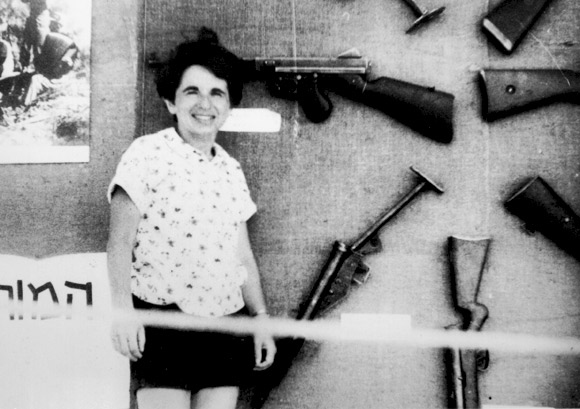 Posted by JD Hull. Permalink | Comments (0)
October 20, 2014
No passion in the world is equal to the passion to alter someone else's draft.

--H.G. Wells (1866-1946)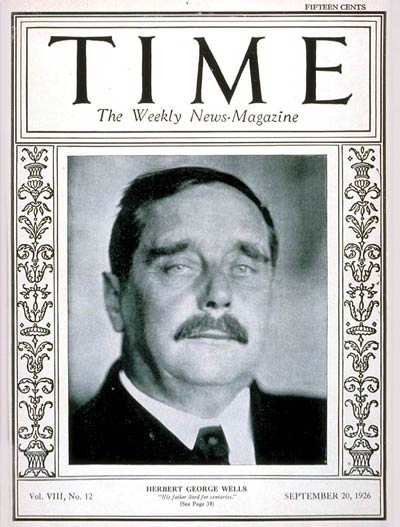 Posted by JD Hull. Permalink | Comments (0)
October 19, 2014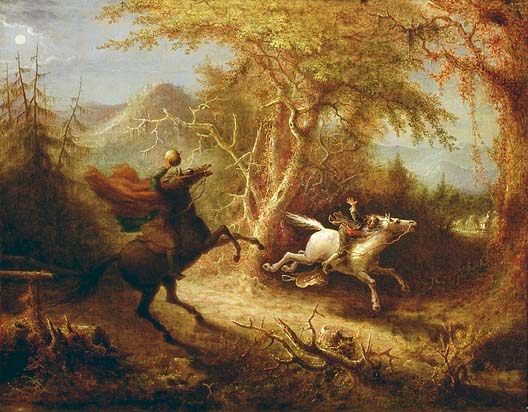 The Headless Horseman Pursuing Ichabod Crane, 1858, by John Quidor (1801-1881) Smithsonian, Washington, D.C.

Posted by JD Hull. Permalink | Comments (0) | TrackBack (500)
A couple of years ago, my friend and Renaissance man Ray Ward at his superb the (new) legal writer flagged a nicely done nuts-and-bolts resource for answering written interrogatories by Manhattan's Judge Gerald Lebovits which appeared in the January 2012 New York State Bar Association Journal.
What? You've seen this post before?
Good. It's one of our many "evergreen" pieces on working and practicing law. We will post it again and again until maybe we start hearing and reading reports that exemplary standards and uncannily high quality lawyering are taking over the profession--and it's all that clients, GCs, lawyers, judges and law school profs ever talk about.
Posted by JD Hull. Permalink | Comments (0)
October 18, 2014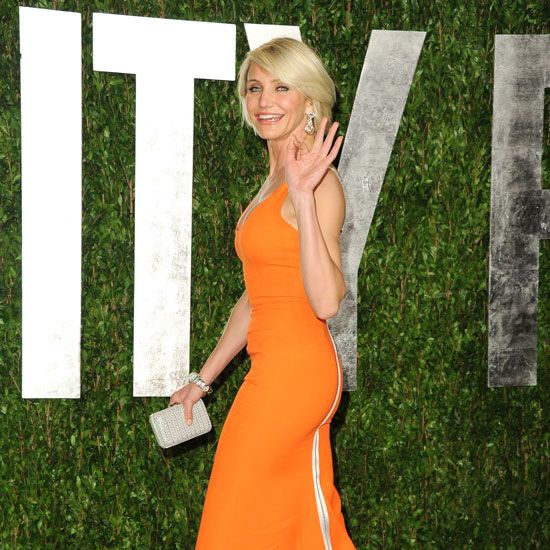 NRDC's Hinerfeld: "They win lawsuits."
Several years ago, I wrote "Has the NRDC Gone Hollywood?" at the request of Environmental Protection Magazine, where I had a bi-monthly column and feature commitment. Based on my trip to the Robert Redford house in Santa Monica, California, and my interviews with environmental activists and strategists with offices there, "Has the NRDC Gone Hollywood?" is about white-hat environmental attorneys at the Los Angeles office of the well-regarded Natural Resources Defense Council, a national public interest lobby now in its 45th year. I'm told the piece is still hip and funny. We are not certain if it was ever linked to by this blog. So I am sharing this with you now.
Has the NRDC Gone Hollywood?

By J. Daniel Hull

SANTA MONICA, Calif. -- Daniel Hinerfeld, the young, ultra-articulate director of communications for the Southern California office of the Natural Resources Defense Council ("NRDC"), agreed to let me drop by in mid-September to interview him and some other NRDC staffers so I could write this installment.

I was slightly nervous about visiting. It was a little unseemly, I thought, for me to mingle brazenly with the Los Angeles office of the smartest, hippest, and arguably most successful public interest group in the world. I grew up in the Midwest, and as an environmental lawyer, I have represented chiefly companies -- some quite large and many of them processors, transporters, or storers of fossil fuels.

While several clients have been laudably progressive in their environmental quality management, more than a few of them allegedly violated their National Pollution Discharge Elimination System permits or were driven into consent orders under the Clean Water Act, Comprehensive Environmental Response, Compensation, and Liability Act, or Resource Conservation Recovery Act.

Plenty troubling was one ex-client: an operator of 50 underground storage tanks outside of Pittsburgh with a history of alleged groundwater contamination violations and a compliance program which, in the good years, consisted of sporadically checking properties to see if the ground had caught fire.

So, I wasn't really sure if I had the cultural, political, or professional qualifications to visit the NRDC's Los Angeles office and write this article. But the energetic Hinerfeld was quick to point out that, as a single issue, protection of the environment often transcends politics and culture wars.

"It's really a bi-partisan issue," he noted. "Everyone wants clean air and clean water." Hinerfeld, of course, is right. Although it's true that environmental compliance costs on occasion have put good companies out of business and good people out of jobs, strictly speaking, we all -- Republicans, Democrats, Independents, whatever -- want a healthy planet.



Posted by JD Hull. Permalink | Comments (0)
October 17, 2014

Old Dutch Church in Sleepy Hollow, Tarrytown, New York
Posted by JD Hull. Permalink | Comments (0)
Since 2011, a former law partner of mine, Tom Corbett, a first-rate trial lawyer and past U.S. Attorney, has been the Republican governor of Pennsylvania. Not bad, considering that Pennsylvania, like its neighbor New Jersey, has been steadily morphing from GOP to Democratic in the last 25 years. In the November 2010 election, Corbett was able to take control back from Democrats, who had enjoyed 8 years under the popular Ed Rendell. Now running for his second term in a close race, Corbett is again hardworking and people-savvy as a campaigner. He generally picks topflight staff for everything. So he is way too smart to let this happen, via the Philadelphia Daily News: "Smiling black woman next to Corbett on his website was Photo-shopped." According the Corbett campaign, others in the offending image were photoshopped, too. Not the best damage control, either, guys. Finally, not too good picture of you, Governor. Bad week, I'd say.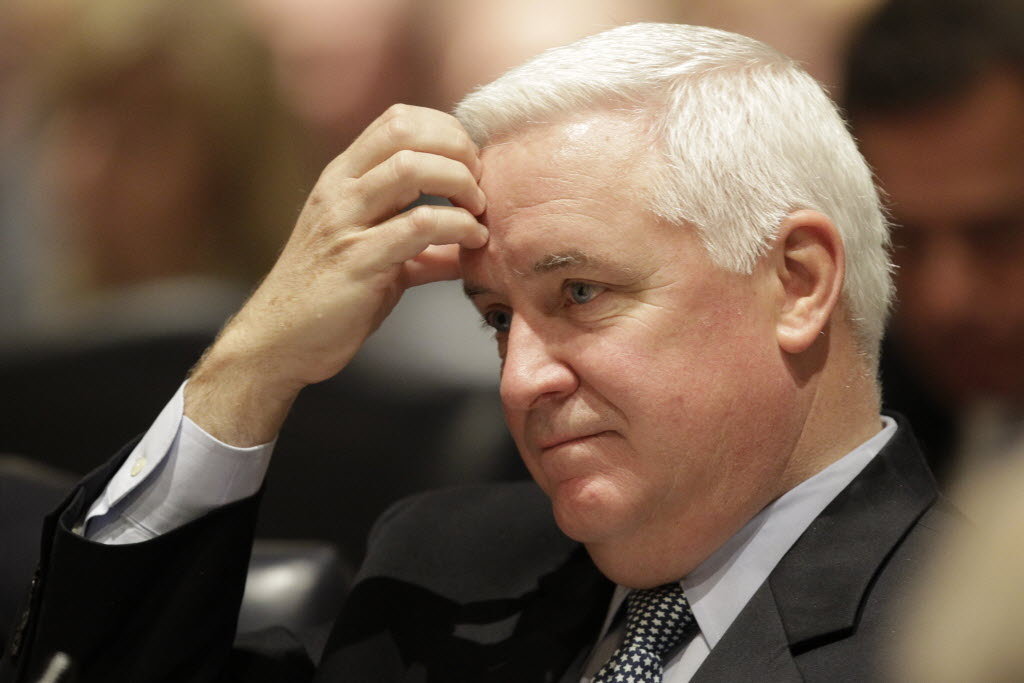 Posted by JD Hull. Permalink | Comments (0)
October 15, 2014
On this day in 1764, Edward Gibbon, historian and Member of Parliament, saw friars singing in the ruins of the Temple of Jupiter in Rome. The experience inspires him to write what would become the controversial History of the Decline and Fall of the Roman Empire, published in six volumes between 1776 and 1788. His best reason for Rome's fall: Romans had become decadent and soft.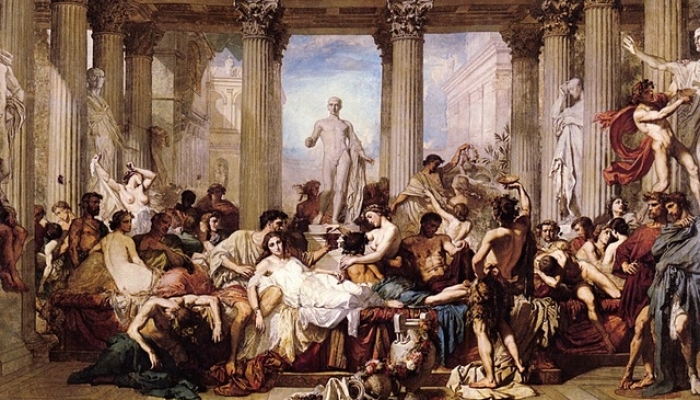 Posted by JD Hull. Permalink | Comments (0)
October 14, 2014
Our world-famous 12 Rules of Client Service. Revel in their wisdom. Ignore them at your peril. Teach them to your coworkers. Argue about them. Improve them.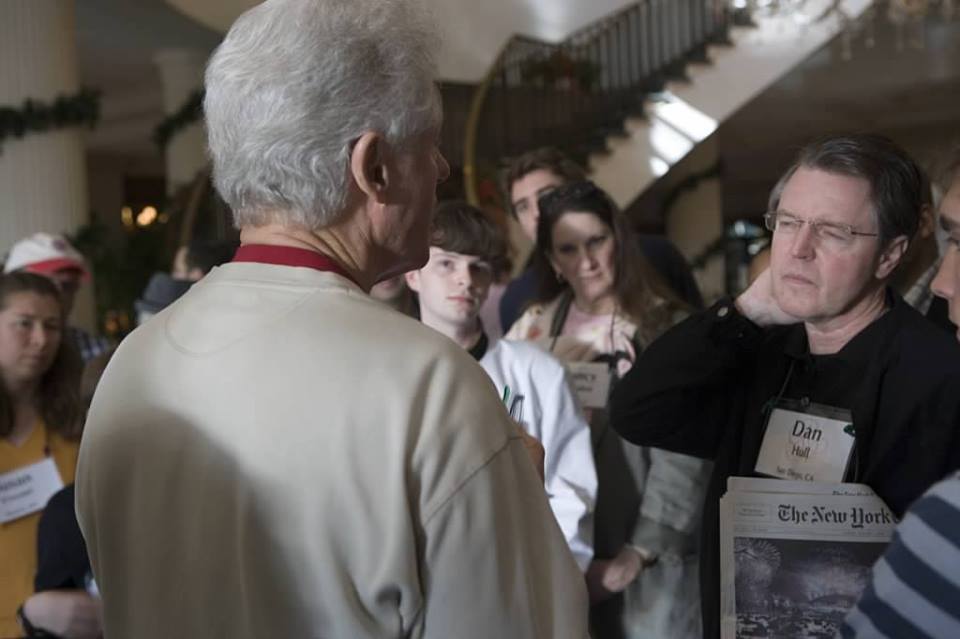 Posted by Holden Oliver (Kitzbühel Desk). Permalink | Comments (0)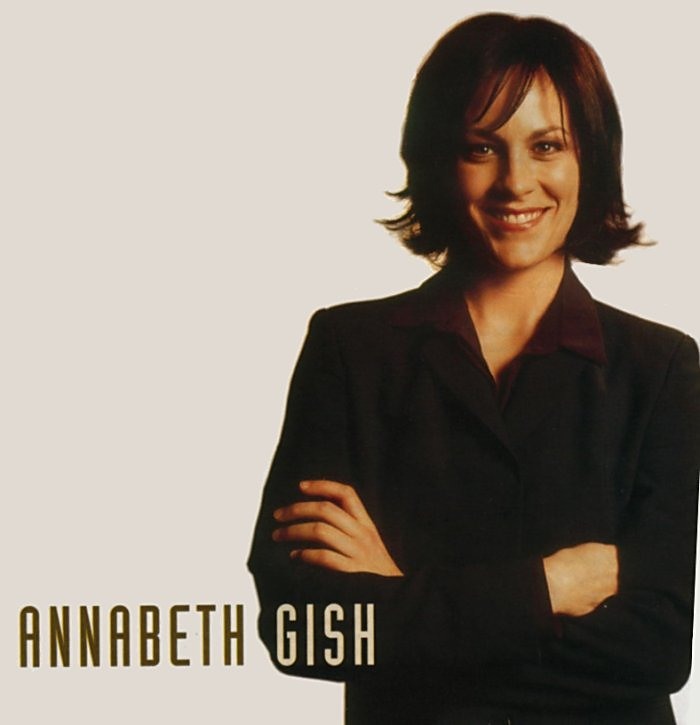 Posted by Holden Oliver (Kitzbühel Desk). Permalink | Comments (0)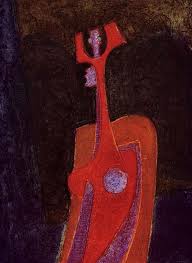 No bueno.

Posted by JD Hull. Permalink | Comments (0)
October 13, 2014
Posted by JD Hull. Permalink | Comments (0)
October 11, 2014
Melrose Market, Seattle, 5:00 pm, October 11, 2014. Officiant: John Daniel Hull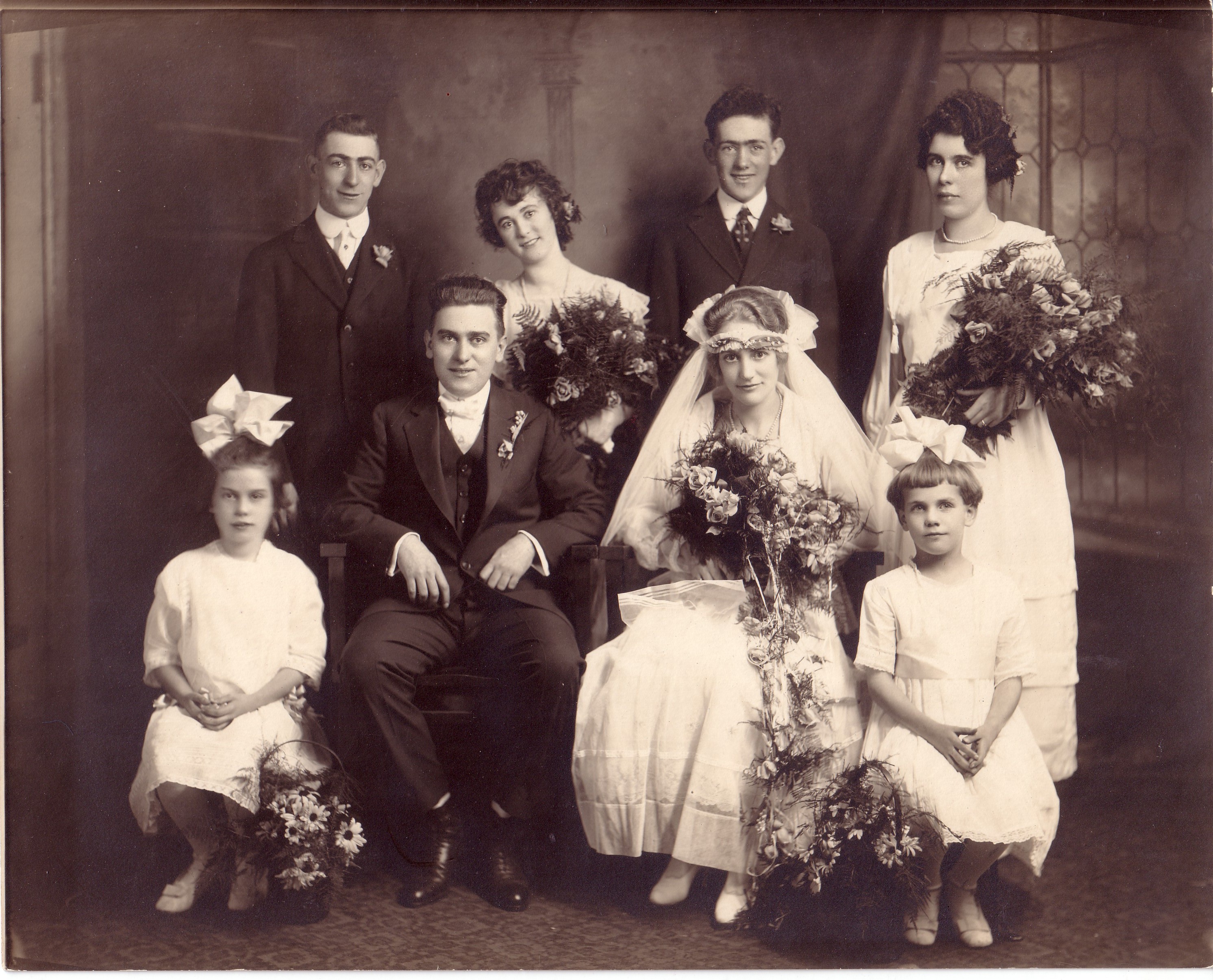 Posted by JD Hull. Permalink | Comments (0)
October 10, 2014
Posted by JD Hull. Permalink | Comments (0)

Ray Davies cries "Victoria", Glastonbury 2010
Posted by JD Hull. Permalink | Comments (0)
October 09, 2014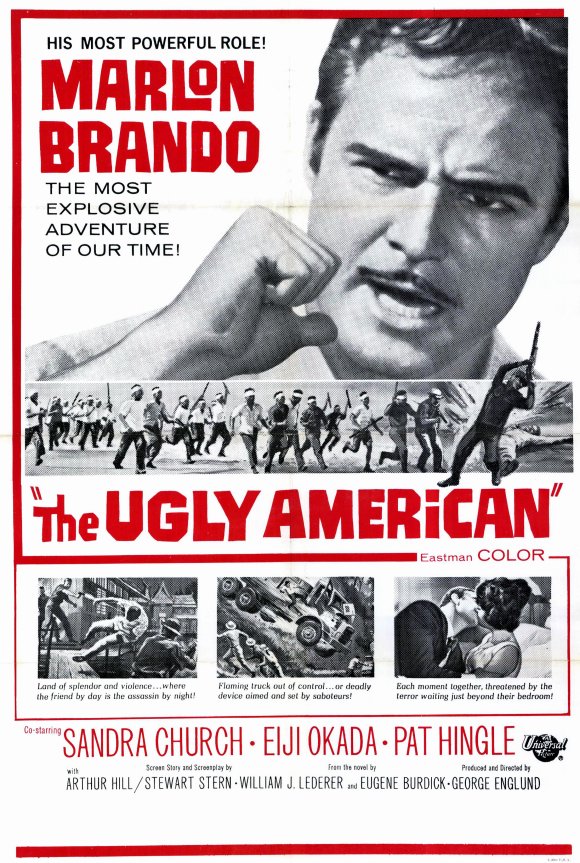 People will not wait to be introduced and will even begin to speak with strangers as they stand in a line, sit next to each other at an event, or gather in a crowd.

--Kwintessential, a London-based consultancy on what to expect in America
One of my best Brit friends is a City (central London) lawyer who lives part of the time in Kent. He and his wife live in a very old village which is about the same population it was 1000 years ago: about 200. To a degree, and at only certain times, I like making him uncomfortable with my American colonial manners, and in some situations work at it pretty hard. In most respects, however, I do as my European hosts do wherever I am and wherever they take me. But there are exceptions. For one thing, I refuse to park my friendliness and open curiosity about people, places and things. I can't help it. Even when I am trying to tone things down.
Like the time I upset everyone by chatting up my Kent friend's butcher early one quiet Saturday morning while the butcher was cutting up something that we would prepare later for dinner. Just the three of us. No one else was in the store. It was quite tiny but had a prosperous look. The butcher was clearly proud of his shop. I started asking the butcher about the store, how business and even his hat, which I complimented him on. Which took me only about 30 seconds. The butcher looked a bit frantic, said nothing and turned to my friend for help or an explanation. The butcher got both. My friend quickly said something like "He's an American...very friendly you know...what are we to do?"
It's true. American manners drives Brits, Germans and most northern Europeans nuts: American informality, openness, curiosity non-stop cheerfulness and friendliness. Over on their side of the pond, even a very self-assured and accomplished southern England executive, consultant, lawyer or other professional, for example, would rather choke to death than talk to strangers in a subway or ask how to get to a bank or money exchange. But wide-open is what Americans are and have always been; if you want to do business in the U.S., you need to step up. Or at least tolerate us. When we Yanks are over there, you guys can complain and be mortified all you want. And you do.
There is no end to multi-cultural etiquette primers on "doing business internationally", and most of them are of course drivel. The best advice in a nutshell? Go where you need to go, and watch your American hosts carefully as you work--but do "go native". Be prepared to amp yourself up just a notch. The website of UK-based Kwintessential does a nice job of laying out the overall business atmosphere here in a few sentences:
American friendliness and informality is legendary. People will not wait to be introduced and will even begin to speak with strangers as they stand in a line, sit next to each other at an event, or gather in a crowd.

Americans are direct in the way they communicate. They value logic and linear thinking [note: not sure I agree with foregoing clause] and expect people to speak clearly and in a straightforward manner. Time is money in the U.S. so people tend to get to the point quickly and are annoyed by beating around the bush.

Communicating virtually (i.e. through email, SMS, Skype, etc) is very common with very little protocol or formality in the interaction. If you are from a culture that is more subtle in communication style, try not to be insulted by the directness.
Posted by JD Hull. Permalink | Comments (2)
October 08, 2014
Half my life is an act of revision.

--John Irving (1942-)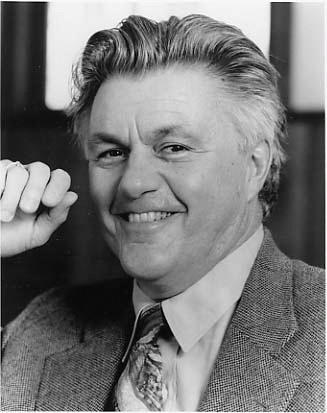 Posted by JD Hull. Permalink | Comments (0)
October 07, 2014
Rule One: Represent Only Clients You "Like". Life's short. The profession is demanding enough. From our annoying but dead-on accurate, world-famous, wise and must-follow 12 Rules of Client Service.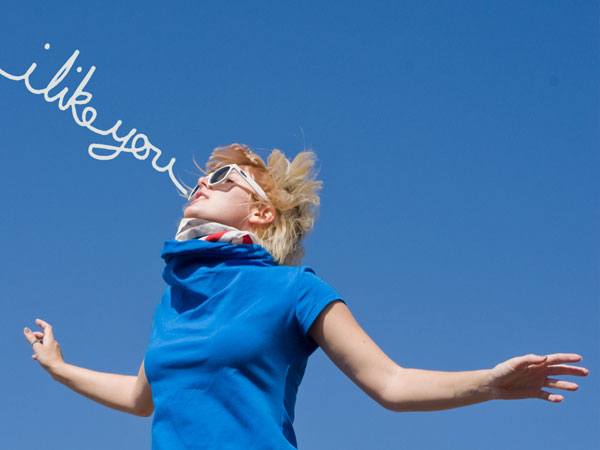 Posted by JD Hull. Permalink | Comments (0)
In our series, and also from the June 6, 2012 edition of Vanity Fair:
in 1984, the Washington Post published data it had obtained about a satellite payload, and some officials in the Reagan administration were not pleased. Managing editor Bradlee's patriotism was publicly questioned. There were even suggestions that at one time he had worked for the Kremlin. Bradlee, like his friend John Kennedy, was a World War II veteran who had served in the Navy. One right wing writer made the mistake of asking Bradlee "What did you do during WWII?". Bradlee's response began:
Dear Asshole:

I suspect I did more for my country in the war than you did. I spent four years in destroyers in the Pacific Ocean. My theatre ribbon has 10 battle stars on it.

That's just for starters.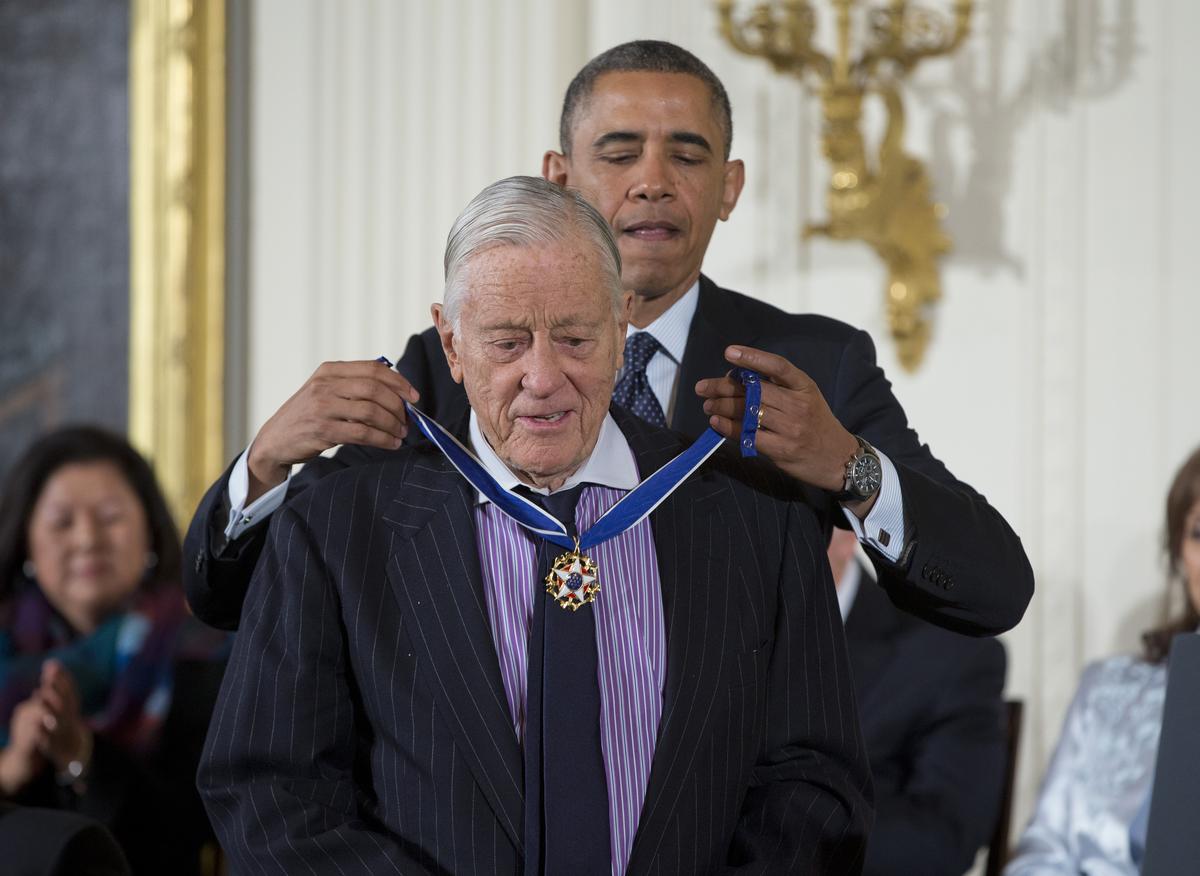 Bradlee receives the Presidential Medal of Freedom on November 20, 2013.
Posted by JD Hull. Permalink | Comments (0)
October 05, 2014
"I don't set out to offend or shock, but I also don't do anything to avoid it."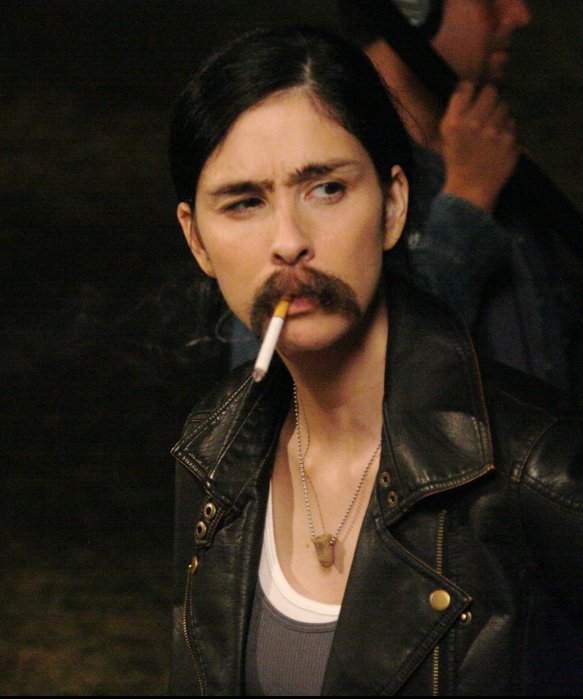 Posted by JD Hull. Permalink | Comments (0)

For all you prisoners of rock 'n' roll.
Posted by JD Hull. Permalink | Comments (0)
October 04, 2014
Don't tell me the moon is shining; show me the glint of light on broken glass.

--Anton Chekhov (1860-1904)

Chekov in Melikhovo, Russia, 1897
Posted by JD Hull. Permalink | Comments (0)
October 03, 2014
Double Bridge Publishing Company, Inc.. Double Bridge is a new online publishing service based in Washington, D.C. launched last month by Florida businessman Richard O'Brien. Double Bridge uses a crowdsourcing model to identify, evaluate, edit, market and publish fiction and nonfiction works of published, unpublished and new authors. It was established to get the best writing to an eager reading public without the usual bottlenecks caused by entrenched literary agent-publishing house regimes that affirmatively limit the number of titles published each year.
Unlike most established brick and mortar publishers, Double Bridge relies on crowdsourcing for much of its publishing functions, and provides valuable review services, close to cost, to writers and the public. A manuscript is reviewed for a small fee by several qualified reviewers who help decide the next steps for the work. Double Bridge has over 100 reviewers to critique and edit manuscripts quickly, usually within 24 hours, to get the process moving in the right direction. If you indeed know writers who are seeking publication of their work, please let me know who they are or have them contact me by our blog, by Messenger or by emails. Just find me. See also www.doublebridgepublishing.com.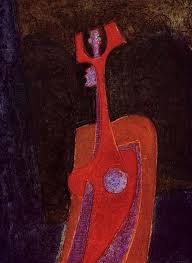 Posted by JD Hull. Permalink | Comments (0)
Posted by Holden Oliver (Kitzbühel Desk). Permalink | Comments (0)
October 02, 2014
Earlier this week we weighed in briefly on the life of former Washington Post managing editor Bill Bradlee, now 93 and ailing. Bradlee served at the Post during a long and often-turbulent period in American history (1968-1991). There are lots of great stories about Bradlee--who was outspoken, forceful, combative and funny. Many highlight verbal or written comebacks Bradlee made to those who made unfriendly or hostile remarks about the Post or him. During a spat with the publisher of another newspaper, Bradlee once wrote:
To the Publisher:

Editors do run the risk of appearing arrogant if they choose to disagree with anyone who calls them arrogant.

You sound like one of those publishers who aims to please his pals in the community and give the what they want.

No one will call you arrogant that way. No one will call you a newspaperman, either.
Source: Vanity Fair, June 6, 2012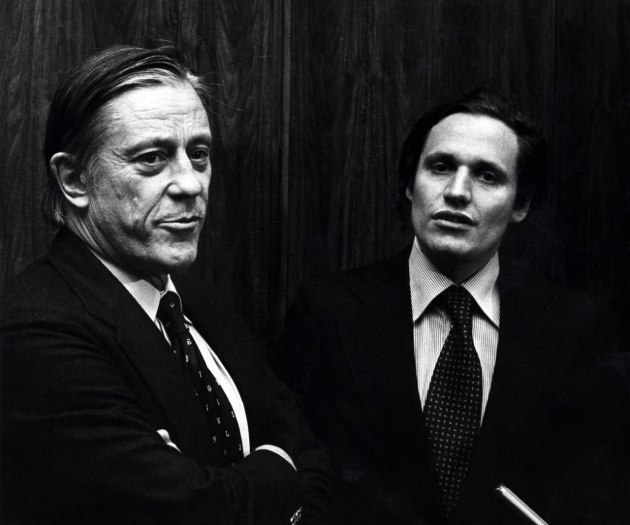 Bradlee and Washington Post reporter Bob Woodward circa 1980.

Posted by JD Hull. Permalink | Comments (0)
October 01, 2014
Guess I'm hooked. Who is she? She would have been born around 1956 at latest, I think.
Posted by JD Hull. Permalink | Comments (0)