November 28, 2015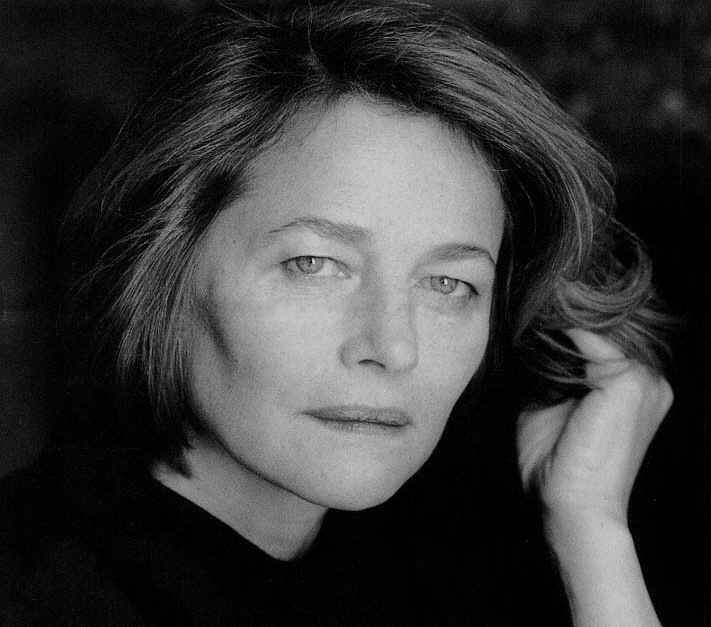 Greetings from Austria, everyone. And Happy Thanksgiving.
Great gifts, persistence and drive are hard to beat. If you don't know who Charlotte Rampling is, you're culturally illiterate. So do find out.
Ah, Charlotte. You made up for many of the rest of us.
Posted by Holden Oliver (Kitzbühel Desk). Permalink | Comments (0)
November 27, 2015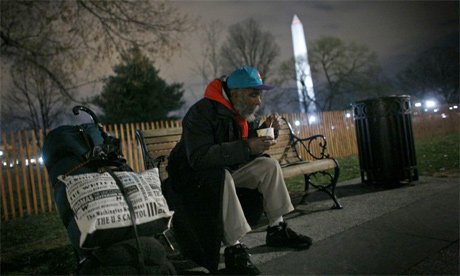 You say you would really like to help the urban homeless on those two dozen or so super-cold Northeastern and Midwestern nights?
Like on those bitterly cold and often unpredictable nights that many cities are prepared to accommodate more homeless residents at shelters but for a number of reasons (both good and bad) thousands of Americas's rough sleepers take their chances outside?
Good. So see our inaugural post about our One Night, Person (March 5, 2015) campaign and our follow-up March 7, 2015 post. No, we don't have time to go over all of this again; we're working stiffs like you. Just read the posts.

In short, here is the idea and rules:
You're a Yuppie, professional or other generic dweeb between the ages of 22 and 82.
You live in towns like New York City, Philly, Boston, Baltimore, Indianapolis, Cleveland, Wilmington, DC or Chicago.
You may live in the suburbs or in a downtown neighborhood of these cities. But if you work during the day in a downtown area of any of them, you and yours will go forth and do this:
1. Pick out and ask a homeless woman or man what articles of warm clothing she or he needs that you already have at home or in storage--thermal gloves, wool scarfs, warm hats and beanies, big sweaters, winter coats, thermal underwear, socks, etc.
2. Ask just one person at a time.
3. Agree on a time to meet (preferably at the same place) later that day or the next day.
4. Find the winter stuff you have at home or in storage.
5. Bring said stuff to the homeless woman or man as agreed.
6. Nine out of ten times, your new friend will be there when you show up.
7. Wait for forecasts of the next super-cold night--and repeat.
Posted by JD Hull. Permalink | Comments (0)
November 26, 2015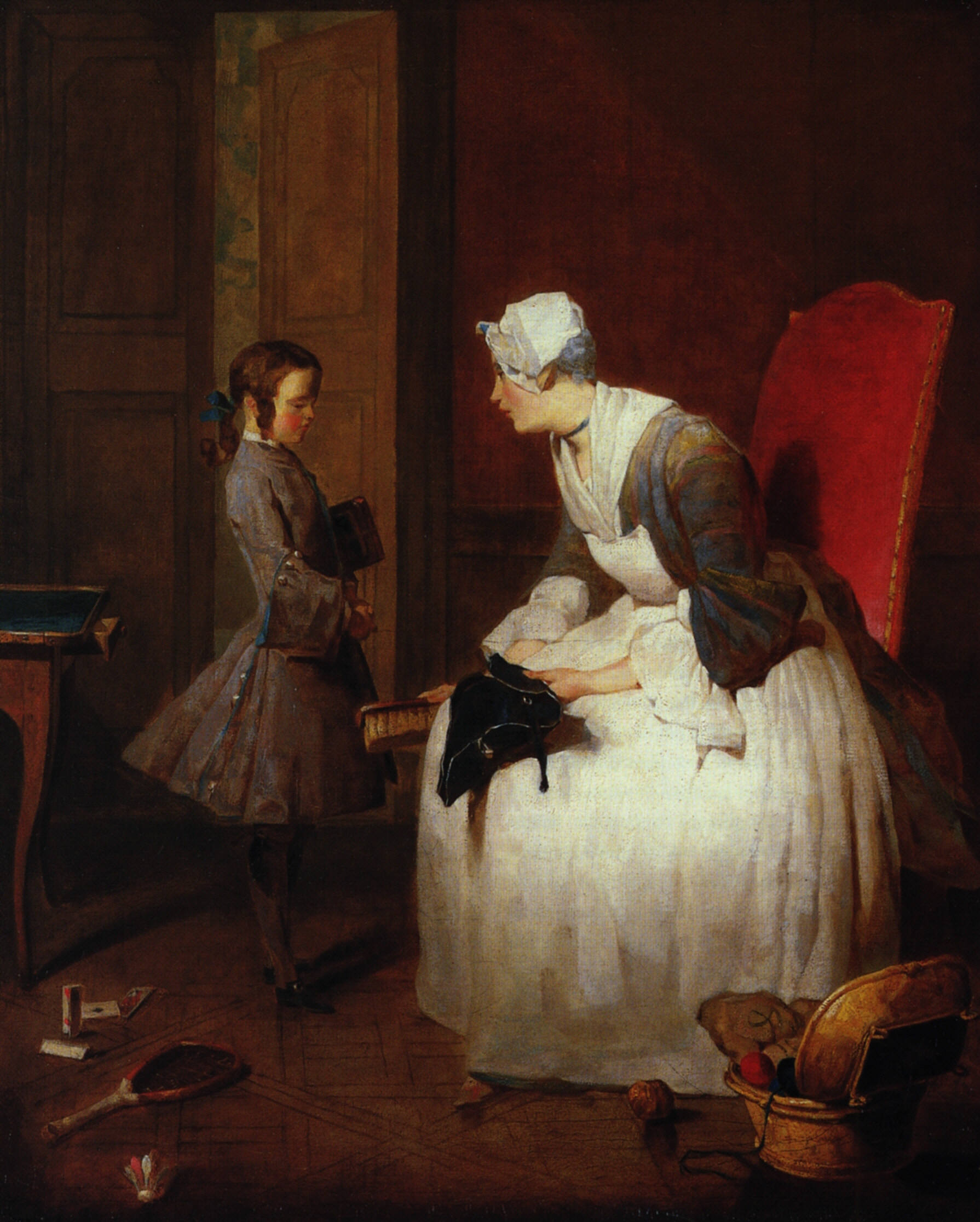 The Governess, 1739, Jean-Baptiste-Simeon Chardin (1699-1779)
If you went to Duke, folks will re-float the vile and completely untrue story that Duke exists only because Princeton had too much honor and class to accept Buck Duke's filthy tobacco money and re-name Princeton Duke.
Happy Thanksgiving.
In case your Governess never told you, you're from Utah, or you were stoned all nine years at Andover, remember that when thanking anyone for something important--a meeting, referral or a dinner--do it and do it promptly with a handwritten thank-you note. We all fail here from time to time. Yet no valid excuses exist for not writing short prompt notes.
Too few of us practice gratitude, in either business or our "other" lives, enough. Some say the practice of saying thanks is good for the soul. Others swear it's good for revenues, too. Many business people and some lawyers with the highest standards taste (i.e., wear socks to meetings or court) think that no written thank-you note means no class--as harsh and low-tech as that may sound.
Typed is okay--but handwritten is better. Even if you are not convinced that thank-you notes are noticed and appreciated (they are), pretend that we know more than you (we do), and do it anyway (thank us later). Good stationery. We suggest Crane's on the lower end, or something better, like stationery from Tiffany's, or a Tiffany-style knock-off, on the higher end. A "studio card", maybe. Plain. Simple. Initials on it at most.
If you get personalized stuff, have a return envelope address to a home or business--but without the business mentioned. It's personal. Leave Acme Law Firm off it.
If you get mentioned or "linked-to" on the Internet? However, "electronic thank-yous" by e-mails to express thanks for links, comments or mentions in posts or articles on the Internet--i.e., three different people link to your blog every day, you are working full time for clients, busy firing GenY staff and associates, and writing op-ed pieces entitled "Winter 2015: The Mood of the Midwest"--are totally okay.
Short, sweet, and press "send".
Blogging about you or your ideas is, of course, very nice--but it's not like they bought you dinner, or invited you up to Newport for the weekend. Besides, you'll always miss a few kudos thrown at you in the digital ether.
But what if you are trashed in the ether? A "reverse" thank-you? Sure, you may be insulted, purposely mis-paraphrased, misinterpreted, or just inadvertently misquoted. It happens. Remember, some bloggers and pseudo-journalists are (1) angry, (2) disorganized, or (3) essentially unemployed. And there are often good reasons for all three. Three approaches:
First, ignore them. Who cares? You are busy.
Second, if you are dissed or insulted in cyberspace, and you are in the right mood, respond smartly with: "Wendell, Dude, if I were you--or someone remotely like you--I would not like me either."
Third, study the techniques of our friend Scott Greenfield, a full-time trial lawyer and widely-read blogger who manages to juggle, keep at bay and often humiliate legions of aggressive and often anonymous fire-breathing "experts" without breaking a sweat.
Anyway, let's get back to manners. If you don't regularly thank people for links or mentions of you or your firm's blog or website, you are fouling your own nest.
Not thanking people in the blogosphere is (1) arrogant and (2) dumb. It adds to the notion that (3) bloggers are insular, passive-aggressive lightweights lacking in people skills.
So develop some habits about all thank-yous for everything--and make handwritten the default position. If you don't, bad things will happen:
1. No one will give you any more business, or invite you to The Hamptons.
2. People will say mean things about your dog, your wife, your girlfriend, or about all three. Worse, they trash you.
3. If you went to Brown, snide people will remind you and your friends that Brown used to be the safety school for the Ivies.
4. If you were at Duke, they'll re-float the completely untrue story that Duke exists only because Princeton had too much honor and class to accept Buck Duke's filthy tobacco money and re-name Princeton Duke.
5. If Princeton, they'll just say you were always kind of light in the Cole Haans, too, and were once even seen dancing at an "alternative lifestyle" bar in the city--dressed in full leather biker garb--so what can you expect?
You get the idea. So thank people in writing. Handwritten as a general rule. E-mail only for a cyber-mention.
Finally, if your site is so successful that your links, e-mails and comments are through the roof, hire someone else to do the thank-yous--written or electronic--for you.
Posted by JD Hull. Permalink | Comments (0)
There is no one on earth quite like my friend Dr. Ruth. Holocaust survivor, soldier, sniper, grandmother, sex therapist, the subject of a play, New Yorker, mensch. Read the Washington Post feature about her in June around the time of her 87th birthday.
Posted by JD Hull. Permalink | Comments (0)
November 25, 2015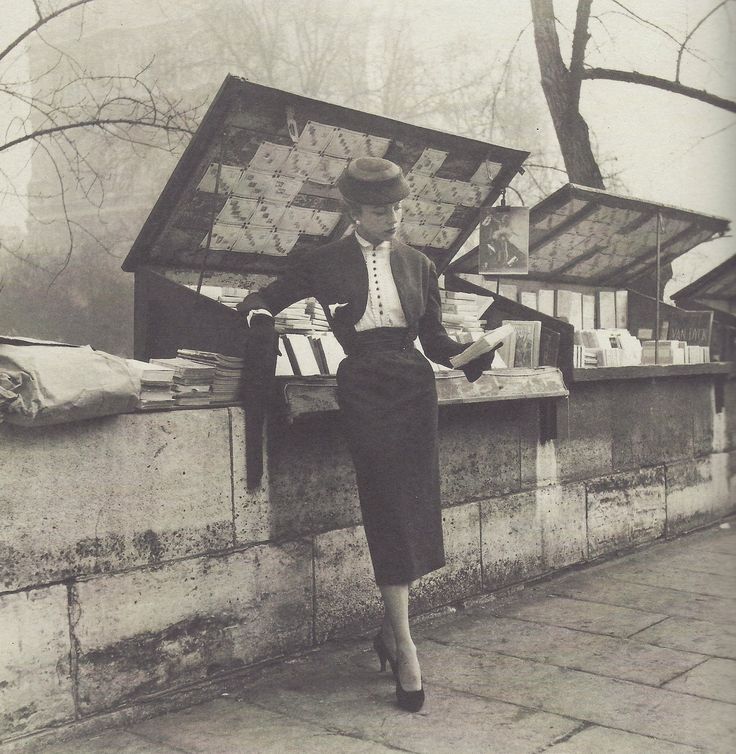 Paris 1952: Willy Maywald, Mannequin en tailleur quai Saint-Michel.

1. Never swive anyone named Zoe, Brigit or Natasha.
2. Let no one leave anything at your house.
3. Don't buy cheap shoes.
4. Shoe trees. Cedar. The most expensive.
5. Sorry. The Havard Bluebook is always important.
6. British women don't really like British men.
7. Have a coworker in same room if you interview someone.
8. Completely legal interviews are not very informative.
9. Don't jump to hire law grads with blue collar backgrounds. Some think they've arrived and are done.
10. Women make better associate lawyers.
11. On documents Rules 34 and 45 do different things. Know what.
12. If you travel, cats not dogs.
13. Very attractive women think they're ugly.
14. Very attractive men are delusional.
15. Irish, Welsh, Finnish and Afro-American women are totally and forever in charge. They are heroes.
16. A disproportionate number of Irish people are drunks.
17. A disproportionate number of Irish people are verbally and lyrically gifted.
18. Jewish doctors do not get Irish, English or German drunks. Have a cookie instead?
19. Jews and Italians are the best drinkers. They have rules. They have the genes.
20. The Jews really are it. Consistently awesome and world-changing tribe for 2500 years.
21. Well-dressed Russian women are cheap, treacherous and insane.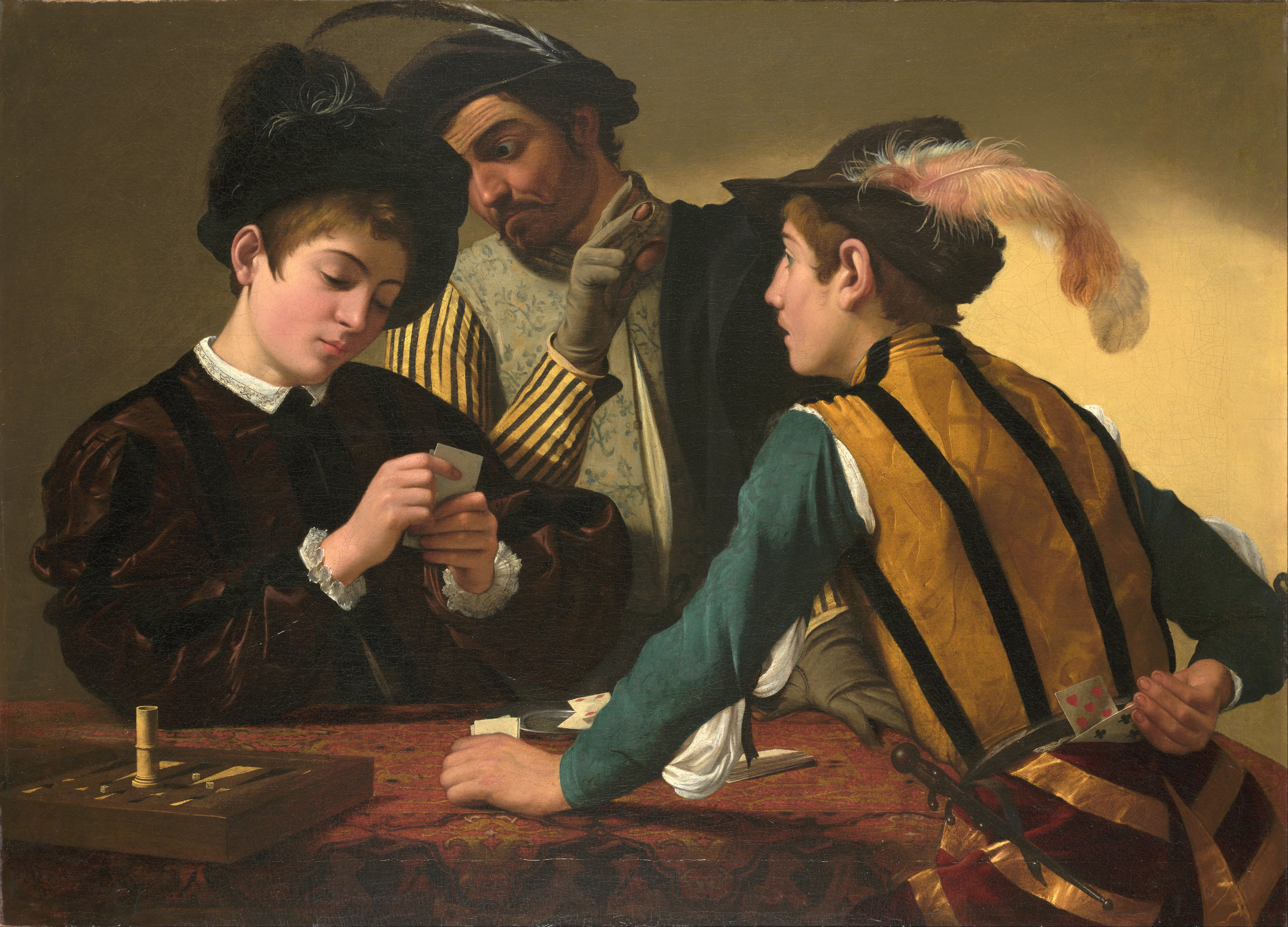 The Cardsharps, Caravaggio, c. 1594
22. Most lawyers dislike being lawyers. It shows.
23. Lawyers are less well-rounded every decade.
24. Super-smart and super-nice kids--without lots more--make lousy lawyers.
25. There are at most 35 truly excellent American colleges and universities. It shows when you meet their grads.
27. Parisian men are not as insecure, jealous or violent as other men. Let's just talk about this, Luc, okay?
28. Never be impressed by Phi Beta Kappas.
29. Always be impressed by Marshall scholars, Rhodes scholars and Wesleyan grads.
30. Have at least 4 impeccable suits. They should be expensive but need not be tailored.
31. Don't wear bow ties every day. Almost every day is fine.
32. Cuffs on all long pants except jeans and tuxes. Khaki? Summer only.
33. Twice a month you should dress like a pimp from a New Orleans whorehouse.
34. Saabs can be driven forever. They like to go fast.
35. Know who you are. Learn if you can family history back 8 generations at least.
36. Talk to people on elevators. All of them.
37. Don't do Europe with other Americans.
38. Just 2 cats.
39. Trust no one in Budapest.
Posted by JD Hull. Permalink | Comments (0)
November 24, 2015
D.C.-based Timothy Trainer is one a handful of intellectual property lawyers globally who can put international IP rights enforcement in plain but compelling language so that even your Mom in Indianapolis, that smart 14-year-old age son at St. Albans, regulars at Kelly's Irish Times and even insurance defense lawyers can quickly pick up and use. Earlier this year, Trainer, who also authors (with Vicki Allums) a leading treatise on customs enforcement of IP rights, released "Potato Chips to Computer Chips: The War on Fake Stuff. Shortchanging IPR's Benefits to Economic Growth and Development?" In it Trainer argues that, given the failure of IP rights enforcement internationally over the past 20 years, governments, IP owners and trade groups must put as much effort into education programs on IP rights benefits they have on enforcement activity.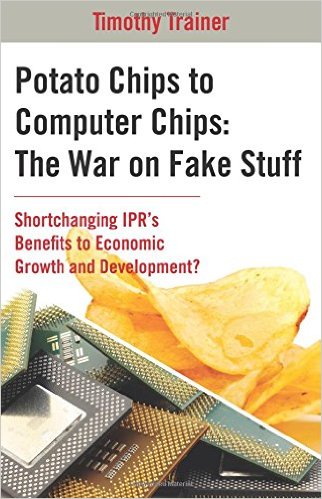 Posted by JD Hull. Permalink | Comments (0)
November 22, 2015
A stick in me hand and a tear in me eye
A doleful damsel I heard cry,
Johnny I hardly knew ye.

--from "Johnny, I Hardly Knew Ye", a popular Irish anti-war song written in early 1800s.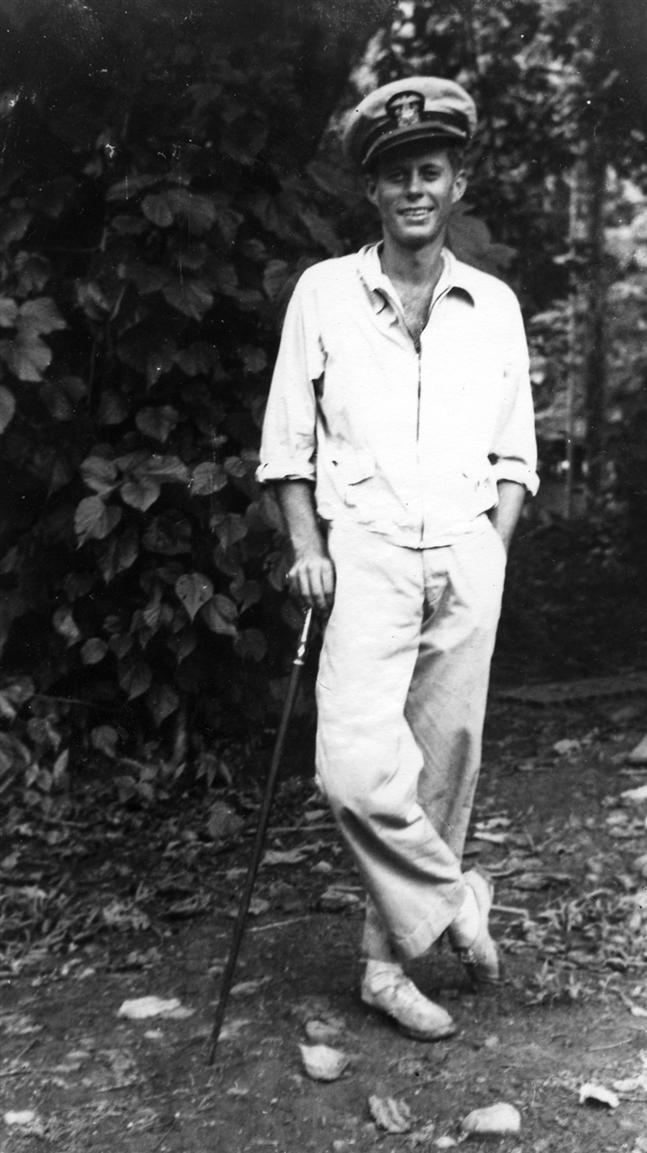 John Fitzgerald Kennedy, May 29, 1917 - November 22, 1963. Our post this day last year.
Posted by JD Hull. Permalink | Comments (0)
November 21, 2015
Chinese-Canadian Anatasia Lin, 25, actress, model, Miss World Canada 2015 and China human rights advocate who testified before U.S. Congress in July of 2015.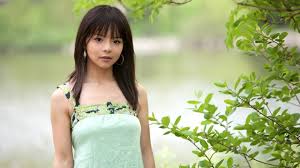 Who's your Daddy, honey?
Posted by JD Hull. Permalink | Comments (0)
November 20, 2015
Thomas. Woodrow. Wilson (1856-1924)? Polymath, academic, progressive and internationalist? See, e.g., at NBC News Princeton University Agrees to Weigh Erasing Woodrow Wilson's Name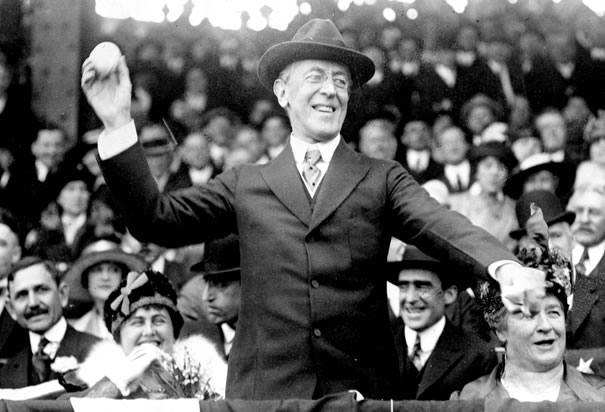 Opening game 1916

Posted by JD Hull. Permalink | Comments (0)
November 19, 2015
"Now let that guitar part in."
NOTE: Something is seriously wrong with at least 2 of the dancers.

Posted by JD Hull. Permalink | Comments (2)
November 18, 2015
In this morning's edition of the Washington Examiner, one of the few sane and evenhanded American conservative publications out there, reporter Charles Hoskinson writes House pushes Obama to get tough on ISIS. It begins:
House leaders are working to see what they can do to prod President Obama to take tougher action against the Islamic State in the wake of deadly terrorist attacks in Paris blamed on the extremist group.

Lawmakers may insert provisions into a fiscal 2016 omnibus spending bill being drafted calling for a comprehensive strategy backed by a more aggressive U.S. posture, and also are considering whether to add money to a war funding account, House Armed Services Chairman Mac Thornberry said Tuesday.

The Texas Republican is one of several committee chairmen on a task force created by House leaders to look at a number of concerns that have come up since the Paris attacks, which killed 129 and injured more than 350, and recommend new approaches.

The urgent matter on the agenda is an effort to seek a pause in the administration's plan to admit 10,000 Syrian refugees next year until a vetting process can be designed to ensure terrorists don't slip into the country with them. But Thornberry also noted that concerns have been raised about the Islamic State's continuing success in recruiting foreign fighters to join its forces in Syria and the group's ability to spread its ideas via social media, sometimes even inspiring "lone wolf" attacks.
Posted by JD Hull. Permalink | Comments (0)
The most civilized nations of modern Europe issued from the woods of Germany; in the rude institutions of those Barbarians we [received] the original principles of our present laws and manners.

--Edward Gibbon, The Decline and Fall of the Roman Empire, Chapter IX (1782)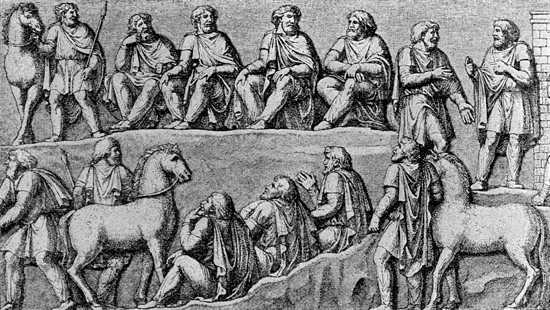 Posted by JD Hull. Permalink | Comments (0)
November 17, 2015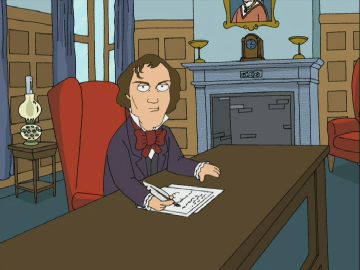 Young Ben Disraeli: "I rust like a Damascus sabre in the sheath of a poltroon."
Is being a good lawyer enough?
Consider what the young, precocious, mega-talented, persistent and world class pain-in-the-ass Benjamin Disraeli (1804-1881) thought--years before becoming Prime Minster of England--as he abandoned his legal career before it really started, in favor of writing and politics. According to one biographer, he exclaimed:
The Bar: pooh! law and bad tricks till we are forty, and then, with the most brilliant success, the prospect of gout and a coronet. Besides, to succeed as an advocate, I must be a great lawyer, and to be a great lawyer, I must give up my chance of being a great man.

--A. Maurois, Disraeli (Random House 1928)
Sidelined? Hobbled? Self-discarded in the great race of life? Maybe it's true. Hard-driving lawyer friends (both in-house and in law firms) do articulate a feeling of being "sidelined"--yet they are very proud of what they do as lawyers. They may think: Why merely advise--when you could lead, create boldly, and command? And do that every day? Lots of lawyers are Type-As. Yes, some of us who advise great companies really end up as officers, CEOs, and COOs? Sure, many more of us run for office.
But most of us are at best mousy posturing technicians. Should more and more of us throw our golfing hat in the ring of other life, the fields of commerce, and bigger--or at least different--ponds? Does law school and the profession make many of us so risk-averse, passive and routinely academic in our approach to life that it knocks the will and energy to lead out of us? Or were we just that way from the beginning?
Lawyers used to lead. Will that ever happen again?
(Image above: Family Guy Wiki)
Posted by JD Hull. Permalink | Comments (0)
Okay, really 4 questions.
I'm curious:
1. Have last week's attacks in Beirut and central Paris changed or bolstered your views in any respect on American immigration policy? (They are beginning to change mine.) If so, how?
2. Do the attacks change who you might support for U.S. president? If so, how?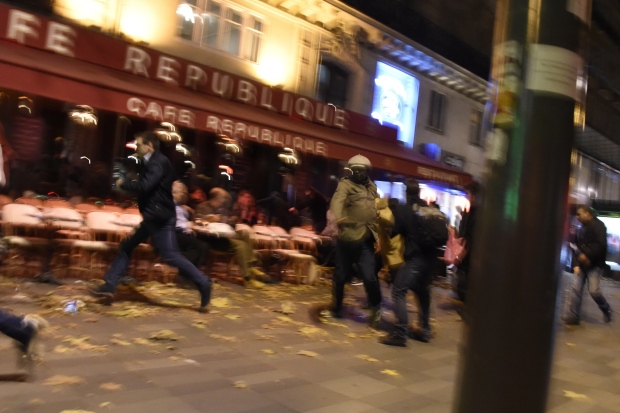 Posted by JD Hull. Permalink | Comments (2)
November 16, 2015
Sir, it's just no good anymore at ATL since you went away. Now I spend my time just making rhymes of yesterday.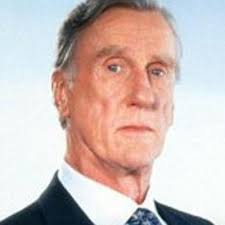 Posted by JD Hull. Permalink | Comments (0)
November 15, 2015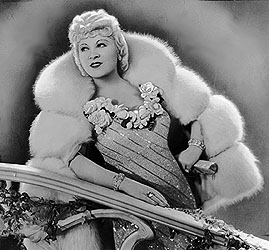 Or just happy to see me?
Judges should not have "constituents." But in most American states, they still do. And there is no way to dress that up.
Election Day Reminder: If you can vote at the polls for a state judiciary candidate today, please don't. Raise your aspirations. Go to the track, play pinball, drink Ripple, watch Gong Show reruns, or visit that "Leather World" alternative lifestyle clothing-and-book store on Route 73 you've always wondered about. From past WAC? posts:

Quick and dirty re: elected state judges and campaign money. See also, That a popularly-elected state judge in your pocket?. We've followed and written a lot on the U.S. Supreme Court case about a popularly elected state supreme court judge, and campaign money recipient, who failed to disqualify himself in arguably suspect circumstances. SCOTUS ruled in June 2009 that a West Virginia judge should indeed have disqualified himself from hearing an appeal of a $50 million jury verdict against an a coal company because its CEO had been a major campaign donor. See slip opinion in Caperton v. Massey Coal Company (June 8, 2009).
The popular election of state judges--permitted in some aspect in a clear majority of the states--gives the appearance of justice being "for sale." Elected judges can be especially "bad" for good clients who do business all over the U.S. and the world. Even when elected judges are "good"--and, to be fair, there are some great ones--state systems of popularly-elected judiciary will never inspire much confidence. Elected jurists who hear and decide business disputes are steeped in a taint.
The point: Judges should not have "constituents," i.e. law firms, and their clients, who make campaign contributions. Right now, in most American states, they do. And there is no way to dress that up.
Generally county-based, American litigation at a state level is already frustratingly local and provincial for "outsider defendants"--businesses from other U.S. states and other nations sued in local state courts--who cannot remove to federal courts, the forums where federal judges can and should protect them from local prejudice.*
American states that still hang on to electoral systems look increasingly provincial, classless, and silly from a global perspective. Merit selection is not perfect--and also poses risks--but it is far better than what most American states currently have in place. It's time for American states to grow up. See our many past posts over the last four years on this subject in our category on the right side of this site: Federal Courts.
*One reason that federal diversity jurisdiction was created in the first place was because of the framers' concern that prejudices of state judges toward out-of-state persons would unfairly affect outcomes in trial courts. Erwin Griswold, Law and Lawyers in the United States, 65 (Cambridge, Harv. Press 1964). Over 200 years later, our current systems in the states make that local prejudice almost inevitable. See also, the interview by General Electric's Mike McIlwrath in July 2009 of Prof. Geoffrey Hazard of Hastings Law School, who addresses why European business really fear U.S. state courts.
--from a 11.03.09 WAC? post
Posted by JD Hull. Permalink | Comments (0)
November 14, 2015
Our best thoughts tonight with all those who live/work/play in Planet Earth's hands-down best city. One hundred and forty nine dead when I last looked up at the news at 2:30 am Paris time. Look, President Obama is not my favorite president. As an internationalist American president, however, he has had no peer, is not likely to ever have one and broke new ground as a transformational global seer. He was right tonight. Modern Paris is a kind of uber-human zoo and living library of old verities and new truths. It picked up and stood sentry over everything fine and good to be salvaged from the spirit-shattering middle ages; it keeps adding more. An attack on Paris, the West's best face, and where the entire world reposes mankind's best thoughts, hopes, work and art, is indeed an attack on all humanity. Pierre Rousselin Haywood Wise Richard Nahem Philip Jenkinson. Lucy Andre. Joseph Andre. Hope you guys are okay.
Posted by JD Hull. Permalink | Comments (0)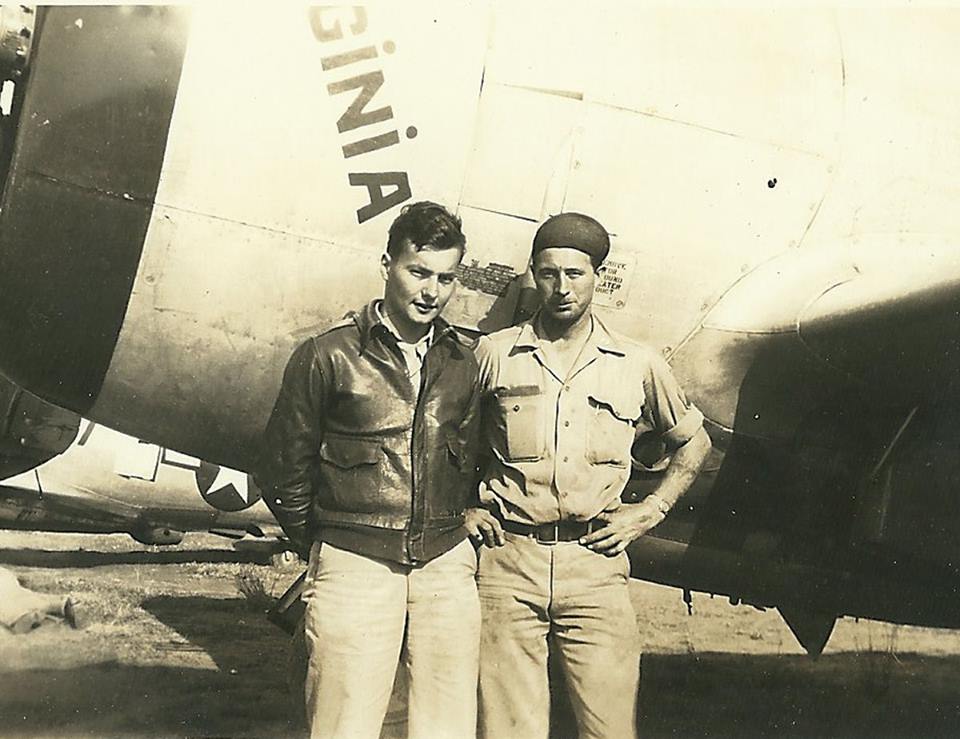 Below: WWII picture of Jim Edwards (left), one of my Dad John Hull's best and oldest friends--and a hero of mine from the time I met him, which was right after we moved from Chicago to Cincinnati in the Spring of 1962. Quiet and self-effacing with (I thought) the most amazing eyes. 57 missions as fighter pilot in the China-Burma-India Theater before being shot down by ground fire behind enemy lines. Shortly before he died he told my Dad for the first time about how he escaped capture with a pistol and the help of local pro-Allies natives. Saw him and his new wife Shirley a lot in his last years. I was very close to his oldest son Bobby in elementary and middle school. I played at Jim's house on Brillwood Lane, both football and basketball, and the house next door where the Harness family lived. Jim was a genuinely brilliant, cultured, hardworking and good man. Brains behind P&G's paper products (Charmin) success. See James M. Edwards was P&G engineer, manufacturing leader. Like no P&G top executive you could meet. Serious. Intellectual. Playful. Athletic. Self-made. A well-read engineer who loved opera and theater. Liked to fish. And a Democrat. Unique. Boola Boola, sir.

Posted by JD Hull. Permalink | Comments (0)
Helmut Schmidt, German father figure and Chancellor of West Germany from 1974 to 1982, died on November 10. He was 96. Schmidt was a brilliant, rude, savvy far-out mother. RIP, old man. See in this week's The Economist his obituary in Smoke and fire, as only TE can do one. Excerpts:
Helmut Schmidt did not just find fools tiresome. He obliterated them. The facts were clear and the logic impeccable. So disagreement was a sign of idiocy.

He was impatient, too, with his own party, which failed to realise the constraints and dilemmas of power. It wanted him to spend money West Germany did not have, and to compromise with terrorists who belonged in jail. He was impatient with the anti-nuclear left, who failed to realise that nuclear-power stations were safe, and that the Soviet empire thrived on allies' weakness. And he was impatient with post-Watergate America, which seemed to have lost its will to lead.

In good causes and in bad he was imperious. His addiction to nicotine trumped convention and courtesy. He smoked whenever and wherever he felt like it, even in non-smoking compartments of railway carriages. "Can you ask Mr Schmidt to put his cigarette out?" a passenger asked the conductor. "Would you mind telling him yourself?" came the timid reply.

Yet his brains, eloquence and willpower were unmatched in German politics. They brought him through the Nazi period, thrown out of the Hitler Youth for disloyalty but with an Iron Cross for bravery. He was one-quarter Jewish, which he concealed when he married his wife Loki and needed to prove his Aryan background.

In post-war West Germany he flourished, making a successful career in Hamburg's city government. By commandeering army units to deal with the floods of 1962 he broke a taboo, and the law, but gaining a deserved reputation as a doer.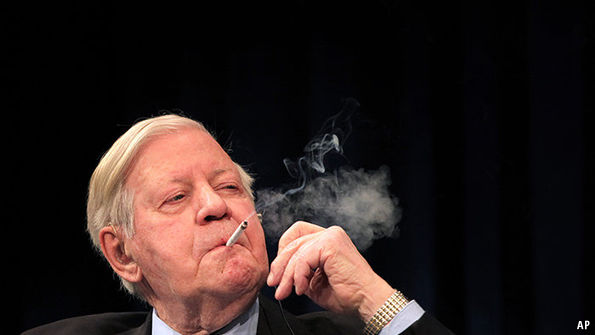 Posted by JD Hull. Permalink | Comments (0)
November 13, 2015
The Internet now even reaches back and records things like "no comment" I dutifully said to Los Angeles Times reporters 22 years ago covering a U.S. Department of Justice Public Integrity Section investigation of a client the same age as my own father. See "Grand Jury Targets Wife of Former Congressman; Lee M. Anderson is named in court documents revealed during a hearing for an aide to her husband, Glenn M. Anderson".
We represented the congressman's Washington, D.C. Administrative Assistant, Lynn, Massachusetts native Jeremiah Bresnahan. For reasons I never quite understood, Bresnahan, a much-admired, much-loved educator and former Long Beach schools superintendant, agreed to work for Rep. Glenn Anderson in Washington, D.C. for a few years. At the time of the investigation, Rep. Anderson was suffering from dementia and was not of any help to me, the FBI and DOJ lawyers.
Bresnahan died in Martha's Vineyard in October of 2002. An ex-Marine who fought in the Inchon and Chosen Reservoir campaigns of the Korean War, Jeremiah was one of most courageous, unselfish, charismatic, funny, poised and witty humans I've known. While this was a 'good result' for him, I and others hated watching him go through it. I was very fond of him and still miss him. See the LA Times article and read between the lines. A (Yankee) fish out of water. Wrong DC job at the wrong time for the wrong family of California pols.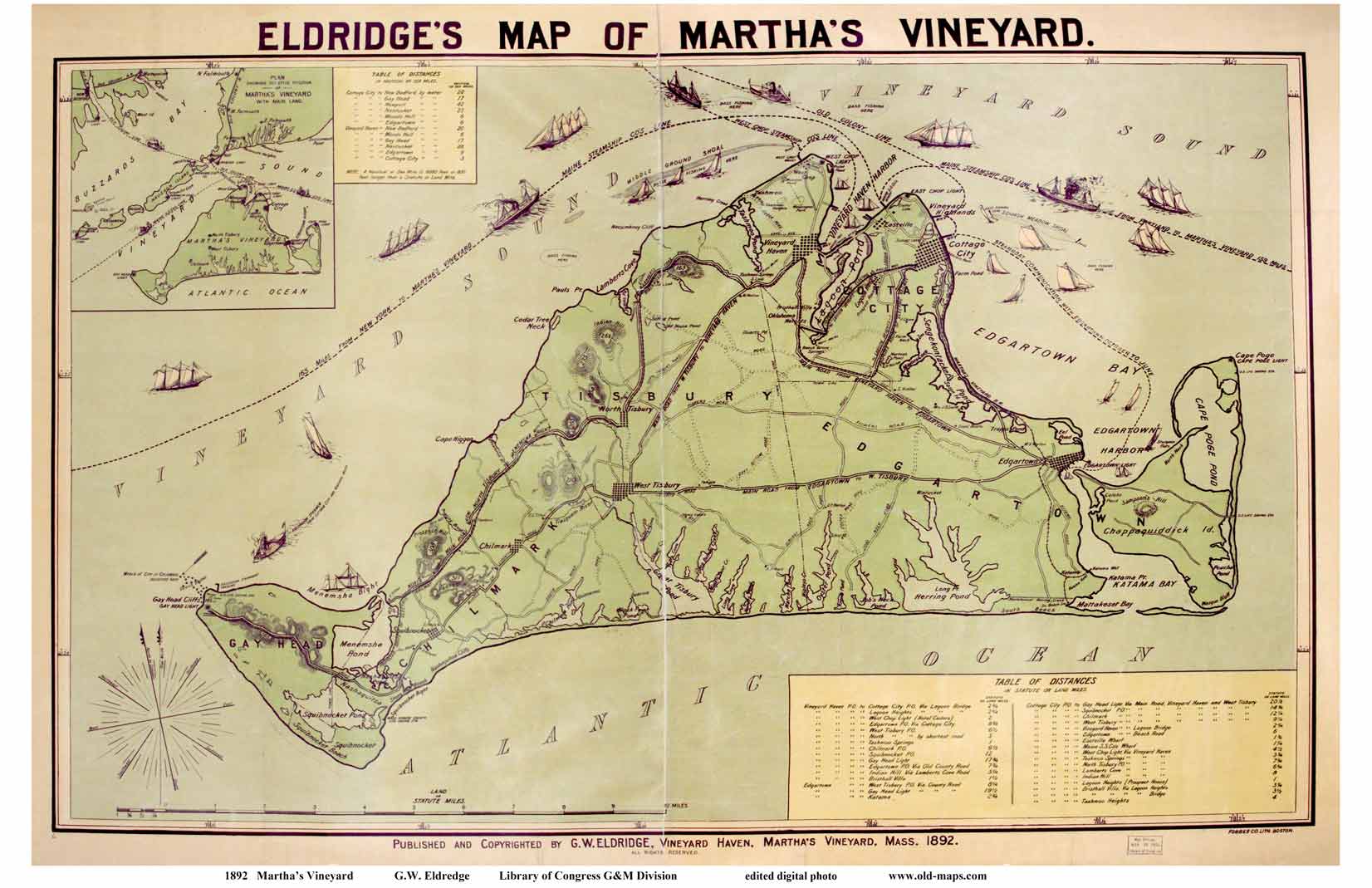 Posted by JD Hull. Permalink | Comments (0)
November 12, 2015
Actor, writer, Renaissance Man, polymath and far-out motherfucker Stephen Fry:
Posted by JD Hull. Permalink | Comments (0)
November 11, 2015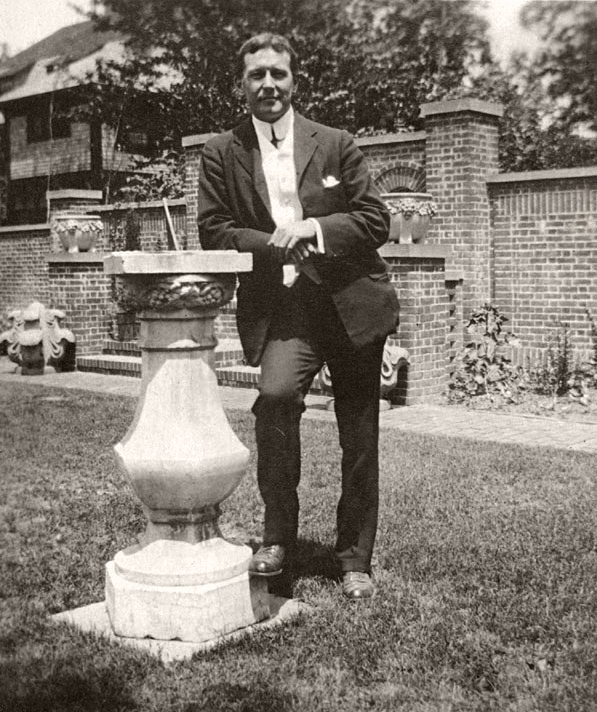 McCrae in 1912
Today, November 11, America's Veterans Day, honors all U.S. military veterans. However, it was originally only a day set aside by the participating combatant countries to honor the dead of World War I, or The Great War, and to celebrate the Armistice with Germany which had commenced November 11, 1918 at 11:00 am. As Remembrance Day, also called Poppy Day, the Commonwealth nations today still honor military veterans who died in the line of duty.
The name Poppy Day, and the holiday's moving symbolism you see in British homes and streets today and on Remembrance Sunday (always the preceding Sunday to the 11th) derive solely from a famous three-stanza poem by Lt. John Alexander McCrae, a Canadian soldier and physician, believed to be written on May 3, 1915. Early in the war, and in his forties, McCrae served as a front-line surgeon, including in the Second Battle of Ypres (April 21-May 25, 1915).
The poem first appeared in Punch in December of 1915, while McCrae was still alive. In early 1918, he died of pneumonia while still commanding a Canadian military hospital in northern France.

In Flanders Fields
In Flanders fields the poppies blow
Between the crosses, row on row,
That mark our place; and in the sky
The larks, still bravely singing, fly
Scarce heard amid the guns below.
We are the Dead. Short days ago
We lived, felt dawn, saw sunset glow,
Loved and were loved, and now we lie,
In Flanders fields.
Take up our quarrel with the foe:
To you from failing hands we throw
The torch; be yours to hold it high.
If ye break faith with us who die
We shall not sleep, though poppies grow
In Flanders fields.
--John Alexander McCrae (1872–1918) Poet, physician, Lieutenant Colonel of the Canadian Expeditionary Force.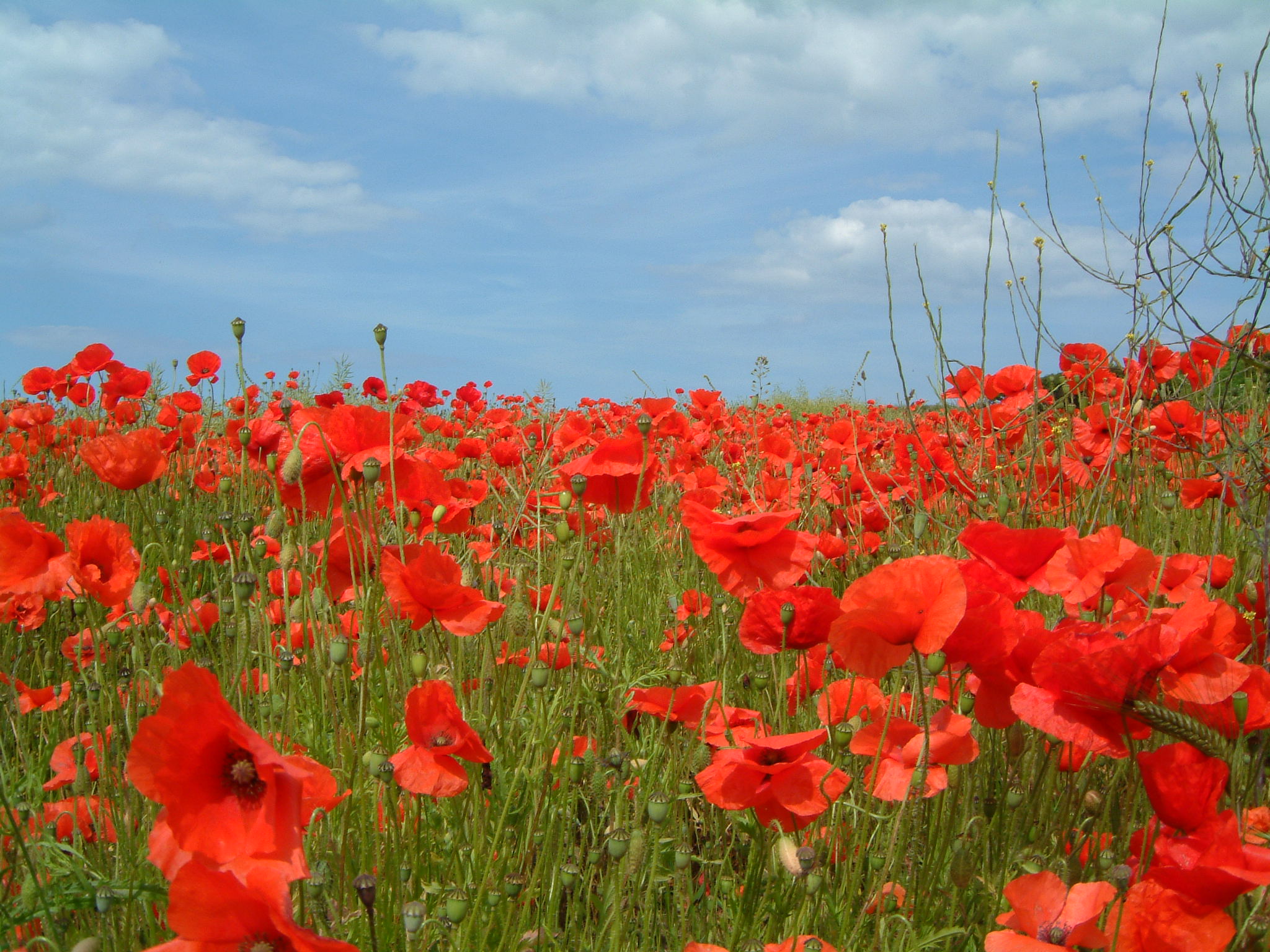 Posted by JD Hull. Permalink | Comments (0)
November 10, 2015
Tuesday's just as bad.
"Sundays I go to church.
I get down on my knees.
I begin to pray.
And this is what I say:
Lord, have mercy. Lord, have mercy on me.
Lord, have mercy. Lord, have mercy on me.
Just trying to find my baby.
Won't someone please send her home to me?"
Posted by JD Hull. Permalink | Comments (0)
November 09, 2015
On November 9, 1620, 102 mainly English puritans first caught sight of the shoreline of what is now Cape Cod, Massachusetts, eventually anchoring in the fishhook of Plymouth (later Provincetown) Harbor. The boat called the Mayflower was about 110 feet long and 25 feet across at its widest point. About 25 crew accompanied them. Called Pilgrims, the 102 settlers were from one of the many sects of alienated Protestant "separatists" in England and Europe at the time. However, the Pilgrims were unique in one important respect. They would brook no union of church and state.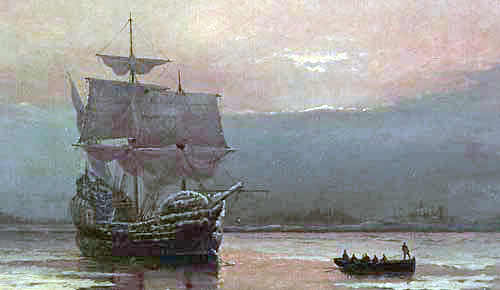 Mayflower in Plymouth Harbor by William Halsall (1882)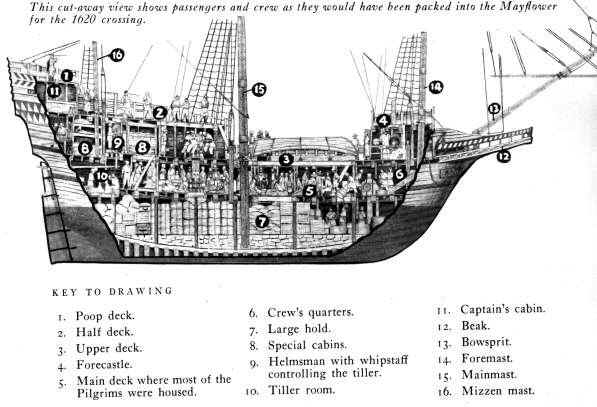 Posted by JD Hull. Permalink | Comments (0)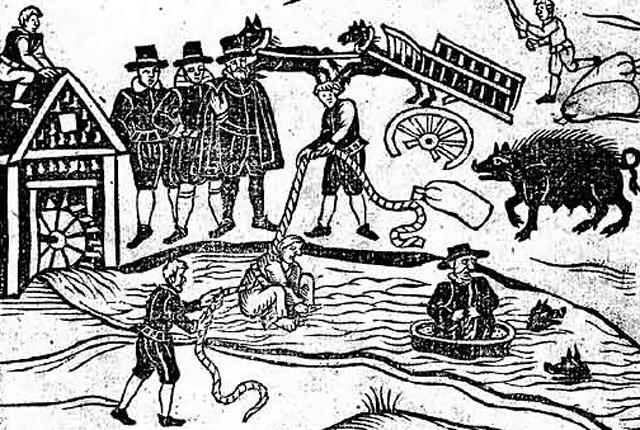 And see A History of 'Trial by Ordeal' at Mental Floss.

Posted by JD Hull. Permalink | Comments (0)
November 08, 2015
The 2016 presidential election game has changed. Trump might win this thing. With an assist from Larry David mockingly calling Trump a racist on SNL last night, Donald Trump just humanized himself. Nicely done. Not that funny? Not the point, Campers. Plus Dr. Ben Carson's West Point and "growing up angry" revelations paint Carson at best as a kindly, talented and lying ditzed-out old turd. Watch for a huge Trump bump. Is this a great election cycle or what?
Posted by JD Hull. Permalink | Comments (0)
November 07, 2015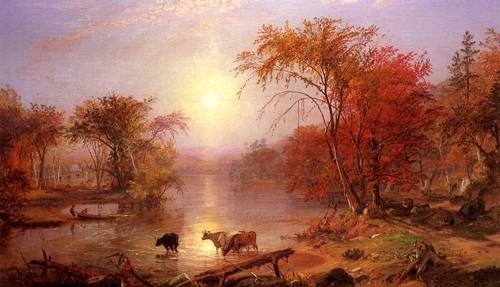 Indian Summer, Hudson River 1861, Albert Bierstadt, oil on canvas, 24 x 41 inches.
Posted by JD Hull. Permalink | Comments (0)
See yesterday's Charon QC post Cricket and the Law, featuring Miller v. Jackson, a famous Court of Appeal of England and Wales decision on the torts of negligence and nuisance. When cricket balls are hit over the fence and onto the adjoining homeowners' property, what result? And in 2008, our West End man, now in Perth, Scotland, chatted up up Gordon Brown.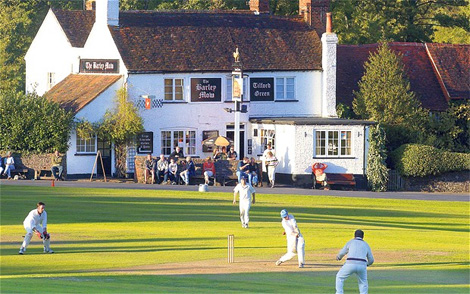 Soon after the case was decided, the plaintiffs moved their house.
Posted by JD Hull. Permalink | Comments (0)
See this thoughtful and valiant piece by Olivia Barrow, a reporter for the Milwaukee Business Journal, on "How to keep millennials around for more than two years." You're a tribute to the human spirit, Ms. Barrow.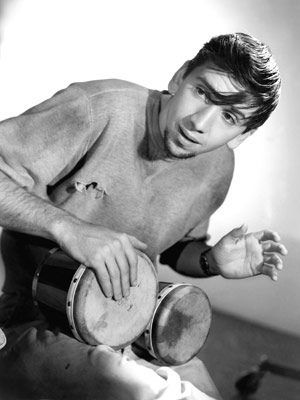 Posted by JD Hull. Permalink | Comments (0)
November 06, 2015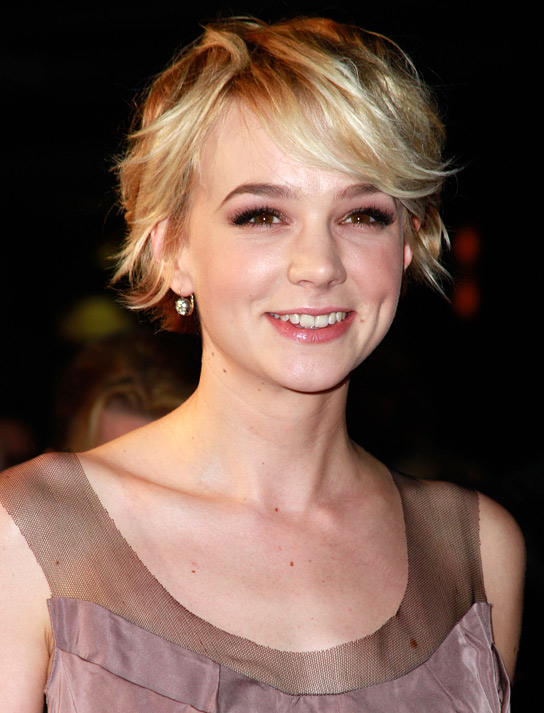 Posted by JD Hull. Permalink | Comments (0)
Mother died and left me reckless,
Daddy died and left me wild.
No, I'm not good lookin',
I'm some sweet woman's angel child.

--William Samuel McTier (1898–1959)
Posted by JD Hull. Permalink | Comments (0)
November 05, 2015
In the movies, at long last, there's a portrait of a lawyer I would claim as one of my own: James B. Donovan (1916-1970). Unfortunately, the exception, not the rule. See Steven Spielberg's new film Bridge of Spies.

DreamWorks

Posted by JD Hull. Permalink | Comments (0)
November 04, 2015
A funny, fearless and densely layered poem (1960s super-critic Karl Shapiro said the "baroque" style used made it funnier and more ironic), Melvin B. Tolson's Harlem Gallery was first published in 1965, shortly before Tolson's death in 1966. Nearly 160 pages long, it showcases and comments upon a wide variety of humans living in that pulsating, screaming, dancing and crying New York City neighborhood from the time of the Harlem Renaissance in the 1920s through the 1950s. Twenty years before Harlem Gallery, Tolson had finally found the widespread recognition and praise through his customary shorter and more conventional verse forms. But Harlem Gallery surprised readers and critics with its novelty and verve.
A separate poem was crafted for each human subject in the gallery, based on encounters and informal interviews Tolson conducted when he lived in New York for a full year. In each poem, however, Tolson, who was ethnically both African-American and native American, continued to opine about race, and about the difficulty of squaring the actual experiences of American minorities with the idea of equality promised by the American experiment. True, the form of Harlem Gallery suggests that it is as least loosely modeled on Edgar Lee Master's Spoon River Anthology--to which Tolson's steady parade of characters has been favorably compared. Tolson's gallery characters, however, speak the many colorful and often-warring dialects one could hear on the Harlem streets.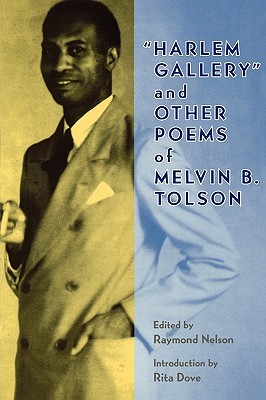 Posted by JD Hull. Permalink | Comments (0)
If you work for a peer firm, you will encounter me or someone very much like me. I or some form of my embodiment will exist to make your existence as uncomfortable and unpleasant as it can be.

-- Partner Emeritus, New York City, September 3, 2009
I've loved practicing law. After three years of working on Capitol Hill, I became one of two associates in the small DC branch office of a now-defunct Pennsylvania firm. They gave me a wonderfully eclectic mix of work to do: environmental litigation, energy law, U.S. Supreme Court practice and lobbying for coal companies and banks. In two years the DC office merged with a bigger DC-based firm. We went from 10 to 35 lawyers. And I went from a window office on Eye and 15th, N.W. off McPherson Square to a smaller no-window office three blocks down the street at International Square. I was a 4th or 5th year associate. I didn't complain. I drew a picture of a sun and posted it on the wall.
Meanwhile, up in New York City, and at about the same time, Partner Emeritus' white shoe firm was negotiating a lease renewal--and the Great Man would have gone one step further:
Back in the early '80s when my firm negotiated its lease renewal, I ardently advocated to take less space as I thought placing associates in offices was a waste of resources. Offices are for closers and relevant playmakers who need personalized space to entertain clients. Given that young associates are not permitted to directly interact with clients, there is simply no need for them to have offices.

One of my pet peeves when I was at the firm was the contumacious habit of associates who closed their doors. Whenever I saw an associate's door closed, I assumed he/she was doing one of the following: 1) taking a nap; 2) checking their private email account (e.g., Ashley Madison, etc.); 3) masturbating; 4) engaging in personal phone calls; or, 5) watching internet porn.

As far as I am concerned, associates do not require privacy unless they are on the commode. I personally took a note of all the associates who closed their doors and would often reprimand them or make a notation on their annual review. If it were up to me, I would have had the building maintenance crew remove the doors off of the hinges but I was outvoted on the matter.

I prefer that associates and non-equity partners share the window cubicles. This way, the partners and staff can easily monitor how busy associates are. Moreover, the window cubicles will keep associates on their toes and prevent them from slacking off.

And please spare me the argument that window cubicles dehumanizes associates by making them feel like zoo animals on display. Unlike the animals in the zoo, trust me, no one wants to waste time watching troglodytes push paper.
--Comment by Partner Emeritus to an article by my friend boy wonder David Lat on August 28, 2015 at Above the Law entitled "More Bad News For Biglaw Associates?"

3rd year associates share 'premium' window cubicle in 1987 (J. Riis).
Copyright 2015 J. Daniel Hull, Ellen Jane Bry, ____ Doe. Best of Partner Emeritus (#6)
Posted by JD Hull. Permalink | Comments (0)
November 03, 2015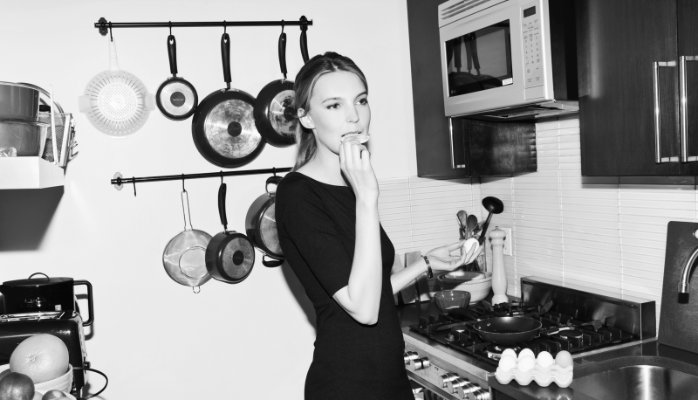 40. When in Rome, do as many Romans as you can. ~ Hugh Grant, Brit actor
41. Always attribute--especially when you think no one will notice. They do.
42. When they notice, they might call me.
43. Don't let people tell you who you are.
44. The Internet teems with folks telling you what you must do/think/say/write. Get off your knees.
45. Always talk to jurors post-verdict.
46. One juror will always surprise you big time. Learn who that is before you close.
47. Don't communicate in any manner ever with that one female juror who seemed to like you a lot.
48. Women are meaner, more vindictive and more treacherous than men.
49. The dumbest woman is 100 times more complex than the smartest man.
50. Most men are easy to suss. Not much going on with most of them.
51. Rule 36, Fed.R.Civ.P., my friend.
52. Rule 56(d) is misunderstood.
53. Civil RICO is an unintended consequence.
54. Seldom watch television.
55. Dads don't get a pass for merely siring. So what?
56. All moms suffer.
57. Your mom is your best friend.
58. Buenos Aires has the best-looking people on this planet.
59. Lovemaking probably cannot be learned.
60. Love can be learned.
61. There are no lapsed or recovering Catholics. This is not bad.
62. Jewish women rarely have great legs.
63. Japanese woman have the best legs.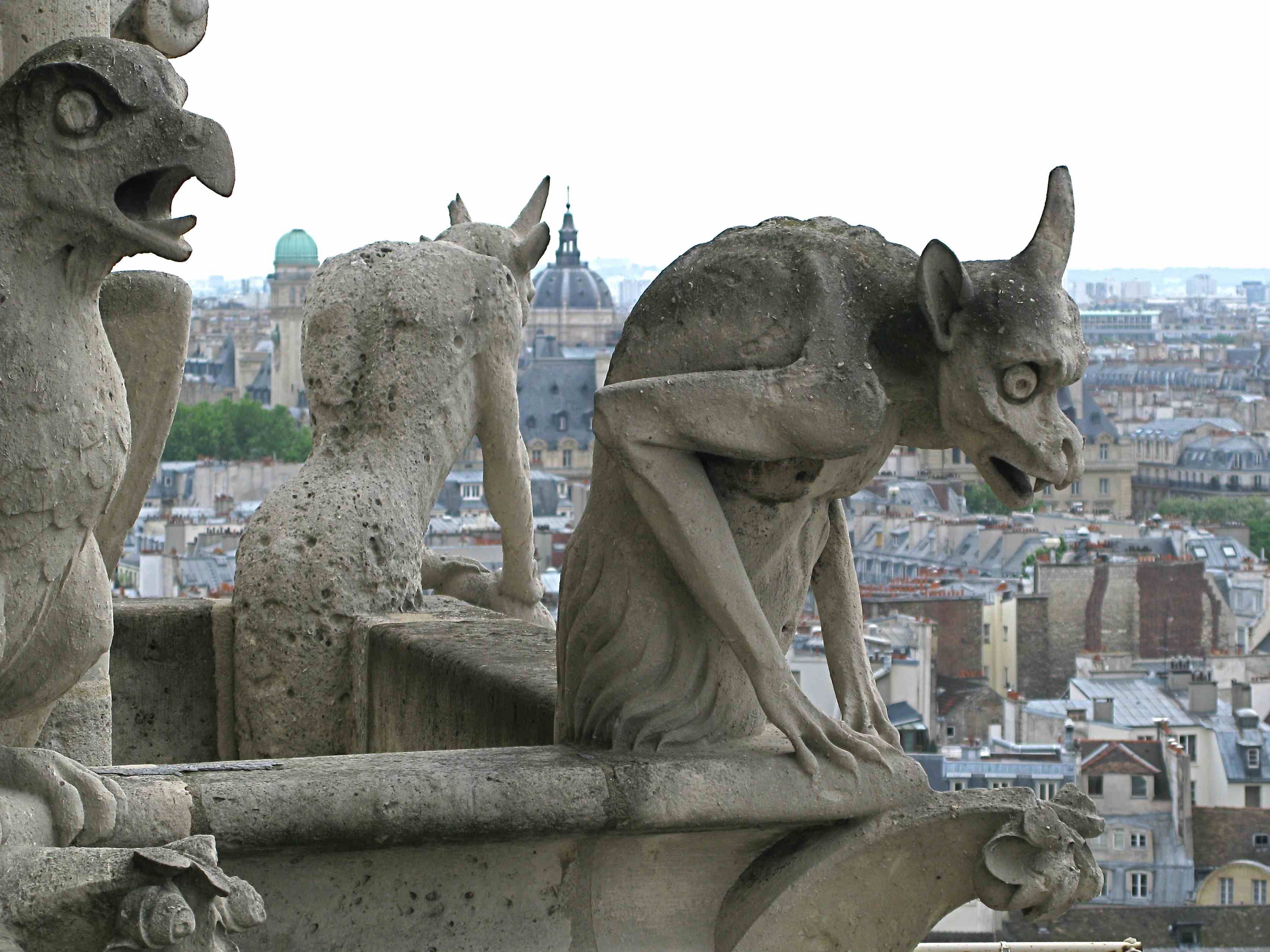 Posted by JD Hull. Permalink | Comments (0)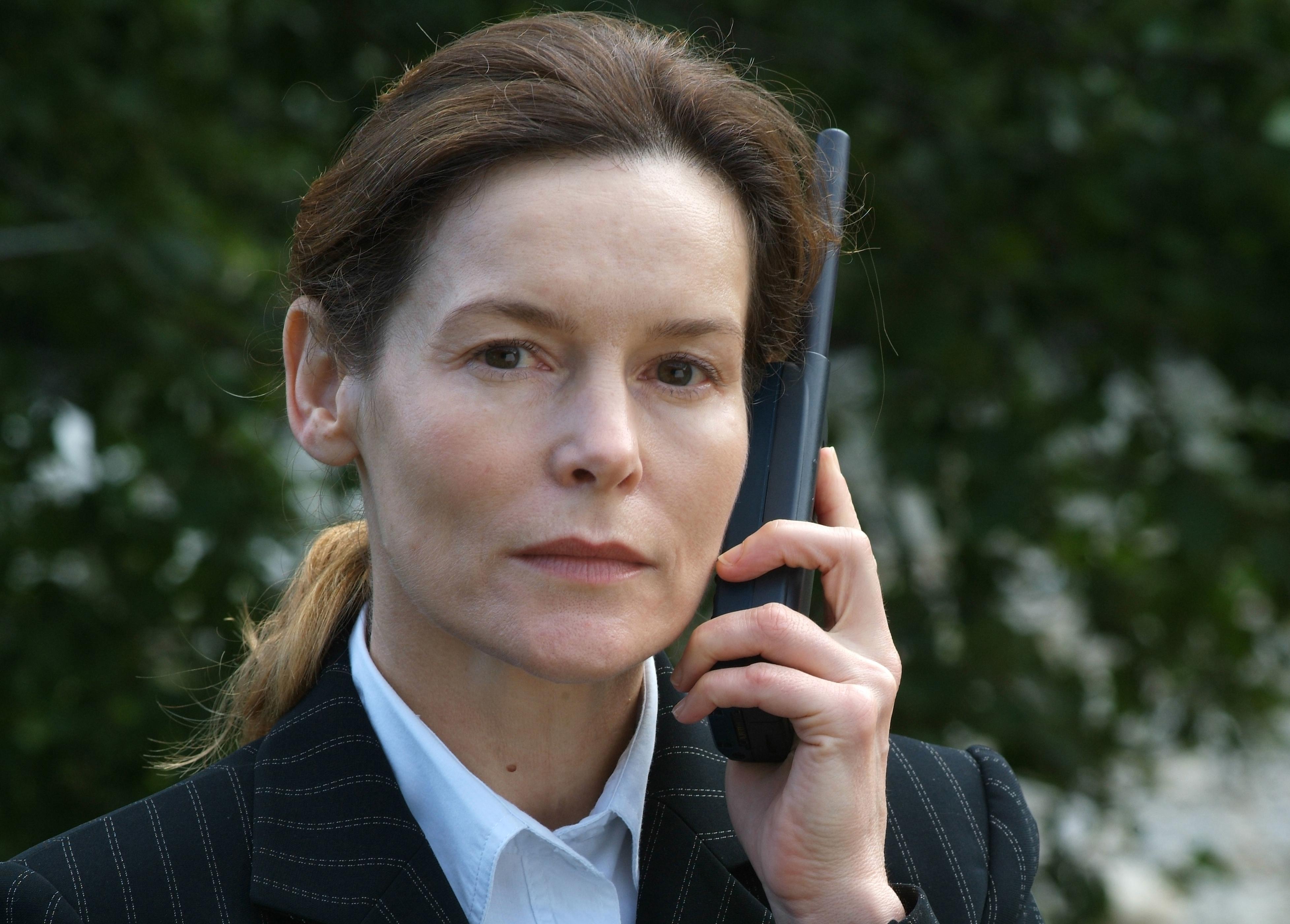 I have not met South Africa-born movie, television and stage actress Alice Krige but have admired her and her movies for almost 30 years. I would like to see her on stage some day. I am in awe of working dramatic actresses based on the difficulty of their craft alone--and have been lucky to spend a lot of time with one in particular. To be noticed and hired, to keep working in serious paying roles down through the years, to make a living, to endure, even for the very gifted, is not a reality for most. You must be more than pretty, more than mega-hardworking, more than resilient, more than cheerful, strong, tough, well-regarded, respected and liked. You must be Lucky, too. Uncommon and shining talent is a prerequisite. All your competitors have it. A tough, unforgiving profession you must love deeply and almost unconditionally to merely stay the course in many, many moments during a long career.
Posted by JD Hull. Permalink | Comments (0)
November 02, 2015
Watch your client both in and out of the legal areas you usually work in. Stretch yourself a bit. Pretend you're curious. Keep watching. Devise a simple system to keep abreast. Your new intern Bambi would love to help.
Rule 7 is this blog's second most popular (and second most ripped off) client service "guideline" in our annoying but awesome and increasingly popular 12 Rules of Client Service. We like this one, too. In its entirety, here is the original (sans links) January 24, 2006 post:
Rule Seven: Know the Client.

The "12 Rules of Client Service" I have been posting one-by-one starting on November 19 appear in a booklet Julie McGuire and I prepared internally 5 years ago for associates and non-lawyer staff. We just call it Hull McGuire Practice Guide* (*or how to become a productive associate or paralegal). In the Guide, we call the same rules "Blackletter Rules for Practicing Law".

The idea is that each of the twelve overall practice rules harks back to the idea that the client comes first. Clients, clients, clients. For us, that is practicing law. Except for some rewording, the 2 sets of rules are substantially the same. The first six rules are reproduced here.

Several lawyer-bloggers I respect have posted--and in some very eloquent and interesting ways--on the idea of Rule 7, really knowing the client and its culture. I think they say it all. See Tom Kane, Patrick Lamb, Tom Collins and Arnie Herz. Some of the discussion lately was triggered by the nerve jangling report of complaints of some GCs at a Fulton County, Georgia CLE conference in early December 2005. I've chimed in on that, too--here and here.

The client, it seems, actually wants you to know him, her or it. Take time out to learn the stock price, industry, day-to-day culture, players and overall goals of your client. Visit their offices and plants. Do it free of charge. I think associates in particular need to develop the habit of finding out about and keeping up with clients and their trials and tribulations in and out of the areas you are working in. Learn about your client--and keep learning about it. Devise a system to keep abreast.




Satisfied In-House Counsel.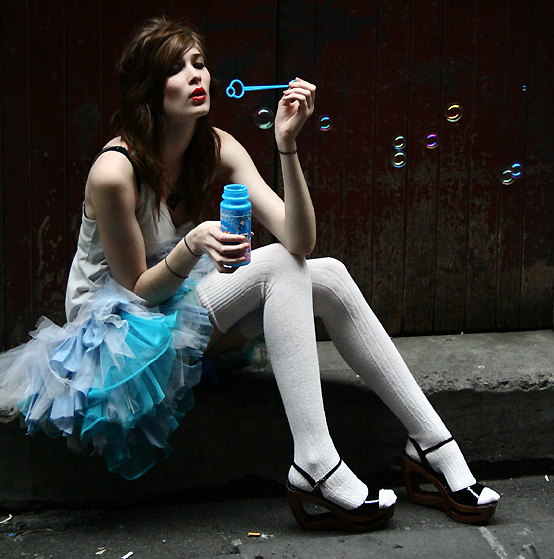 Bambi the Intern.
Posted by JD Hull. Permalink | Comments (0)
October 30, 2015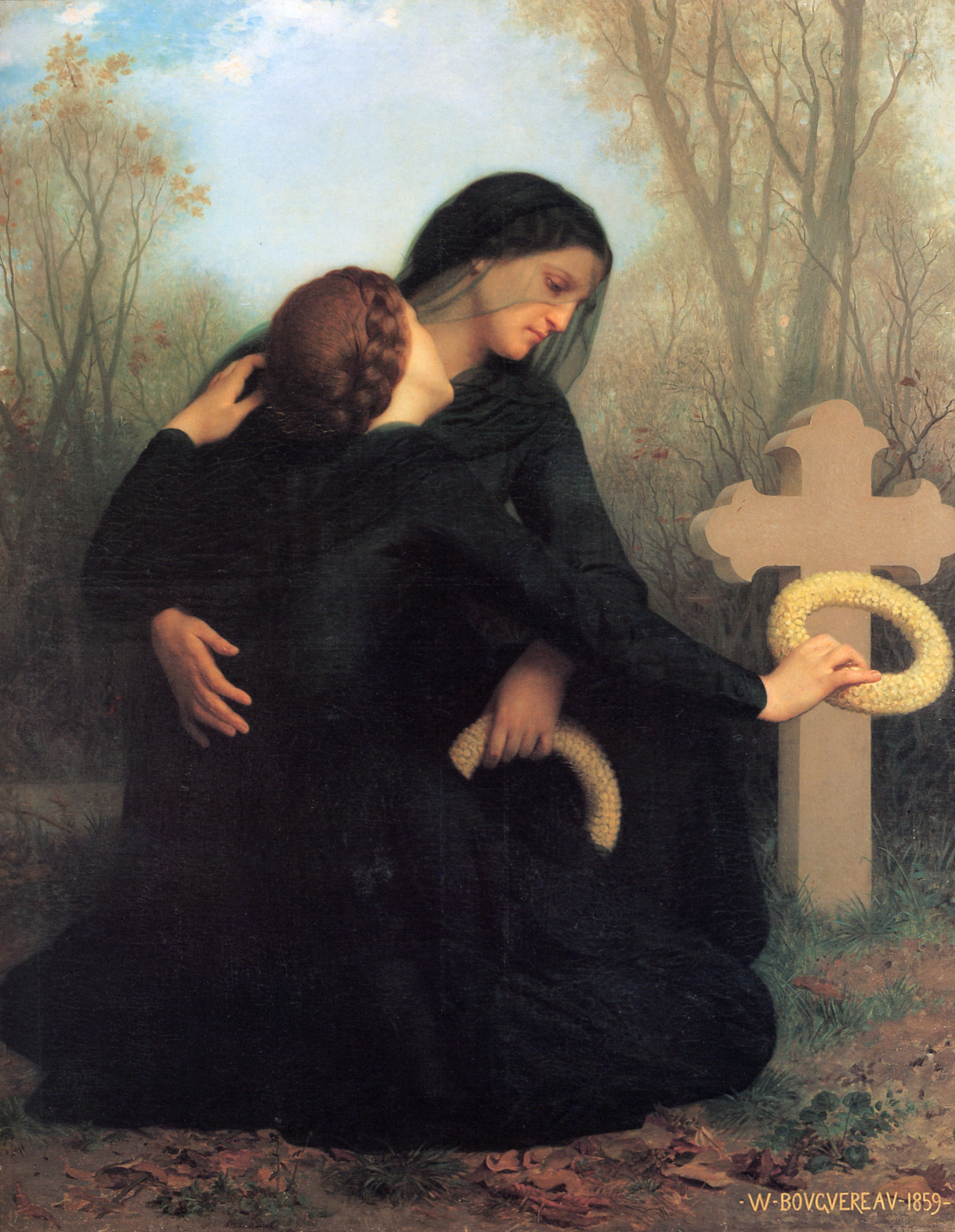 The Day of the Dead (1859), William-Adolphe Bouguereau (1825-1905)
Posted by JD Hull. Permalink | Comments (0)
October 29, 2015
Remarks two weeks ago by one Partner Emeritus made in comments to "Old Lady Lawyer: Ageism Knows No Age", a post by Jill Switzer, at David Lat's enduring Above the Law:
When I was at the firm, I made it known that junior associates were prohibited from talking to me unless I initiated the conversation. There was a simple reason for this policy. I was there to make money and generate business. Talking with associates was a waste of time as I was not there to assist with their professional development. The firm had other programs for that.

The firm is a business, it is not a goddamn camp Snoopy or the psychic friends network. If you want to network for business under the guise of being "social," do it on your time, not mine.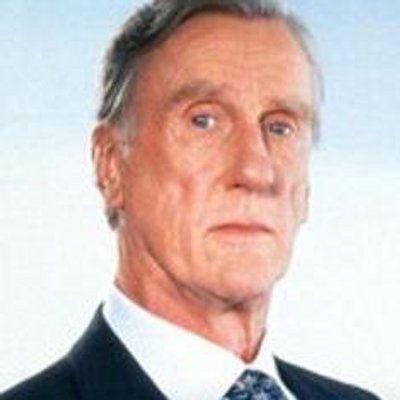 Posted by JD Hull. Permalink | Comments (0)