March 30, 2017
They call it stormy Monday, yes but Tuesday's just as bad.
They call it stormy Monday, yes but Tuesday's just as bad.
Wednesday's even worse; Thursday's awful sad.

The eagle flies on Friday, Saturday I go out to play.
The eagle flies on Friday, but Saturday I go out to play.
Sunday I go to church where I kneel down and pray.

And this is what I say:

"Lord have mercy, Lord have mercy on me. Lord have mercy, Lord have mercy on me. Just trying to find my baby, won't somebody send her home to me."
Posted by JD Hull. Permalink | Comments (0)
I am irritated by my own writing. I am like a violinist whose ear is true, but whose fingers refuse to reproduce precisely the sound he hears within.

--Gustave Flaubert (1821-1880)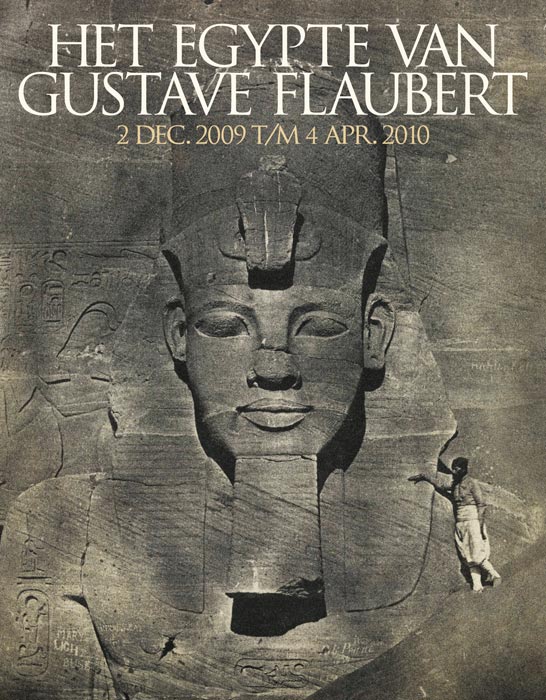 Posted by JD Hull. Permalink | Comments (0)
March 29, 2017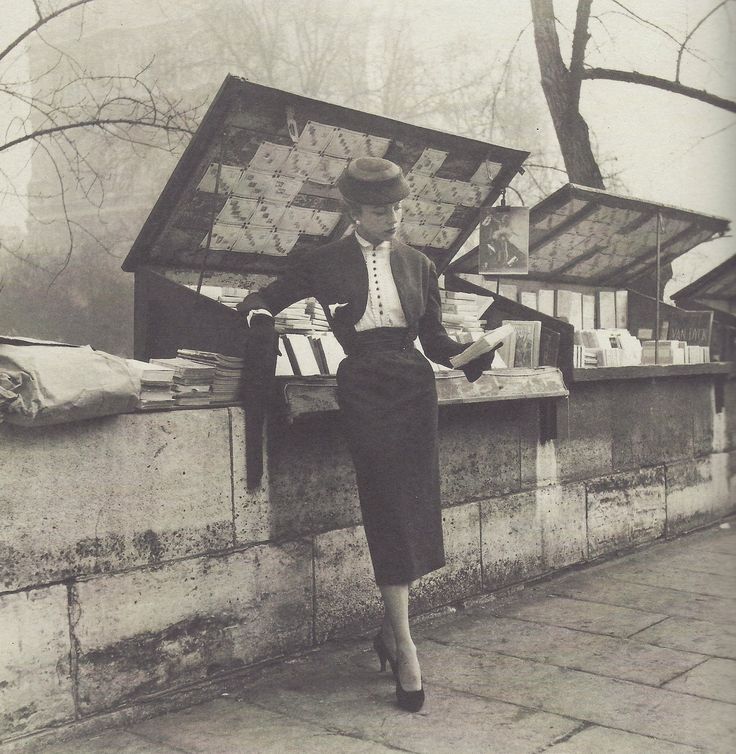 Paris 1952: Willy Maywald, Mannequin en tailleur quai Saint-Michel.

1. Never swive anyone named Zoe, Brigit or Natasha.
2. Let no one leave anything at your house.
3. Don't buy cheap shoes.
4. Shoe trees. Cedar. The most expensive.
5. Sorry. The Havard Bluebook is always important.
6. British women don't really like British men.
7. Have a coworker in same room if you interview someone.
8. Completely legal interviews are not very informative.
9. Don't jump to hire law grads with blue collar backgrounds. Some think they've arrived and are done.
10. Women make better associate lawyers.
11. On documents Rules 34 and 45 do different things. Know what.
12. If you travel, cats not dogs.
13. Very attractive women think they're ugly.
14. Very attractive men are delusional.
15. Irish, Welsh, Finnish and Afro-American women are totally and forever in charge. They are heroes.
16. A disproportionate number of Irish people are drunks.
17. A disproportionate number of Irish people are verbally and lyrically gifted.
18. Jewish doctors do not get Irish, English or German drunks. Have a cookie instead?
19. Jews and Italians are the best drinkers. They have rules. They have the genes.
20. The Jews really are it. Consistently awesome and world-changing tribe for 2500 years.
21. Well-dressed Russian women are cheap, treacherous and insane.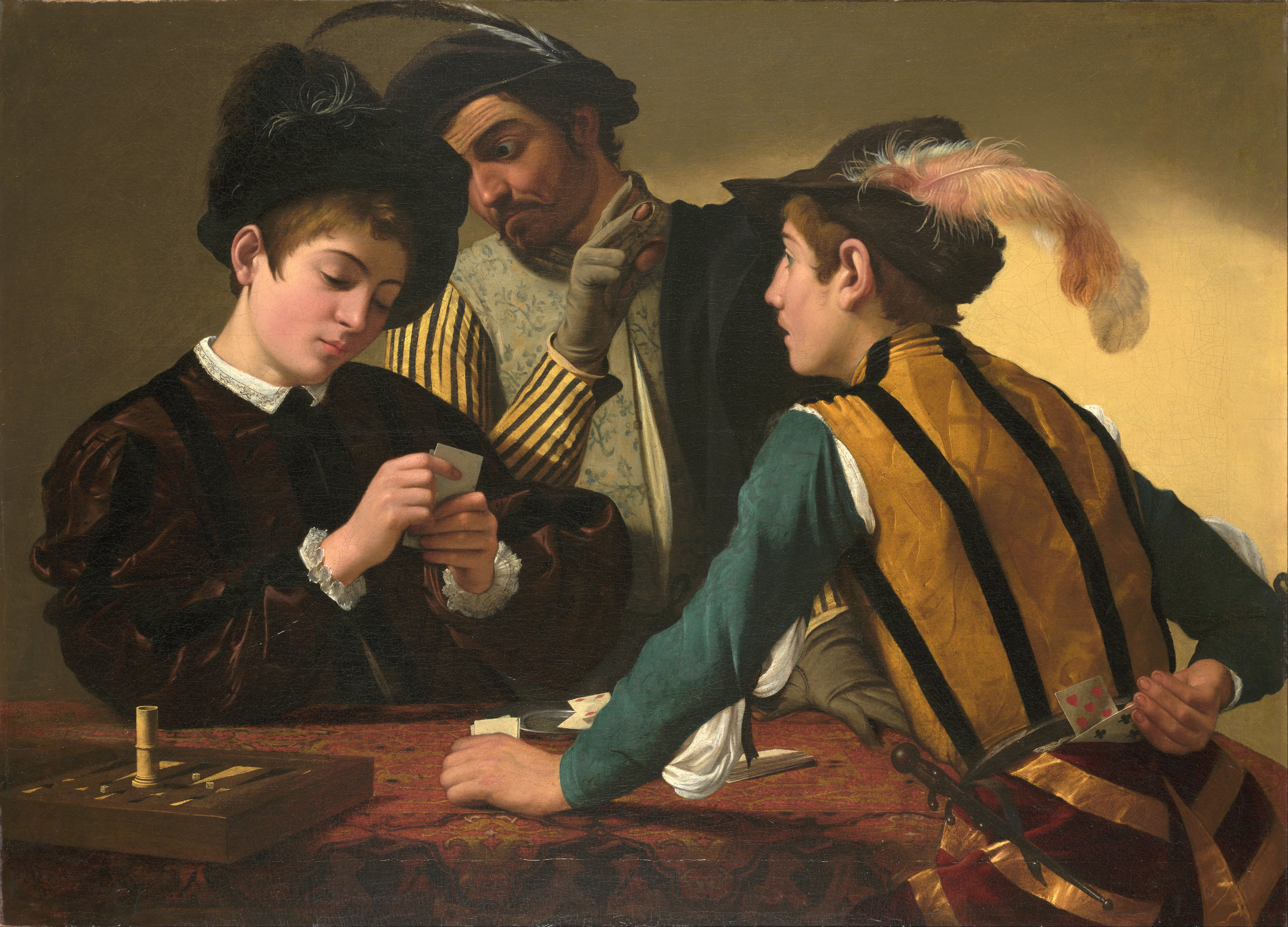 The Cardsharps, Caravaggio, c. 1594
22. Most lawyers dislike being lawyers. It shows.
23. Lawyers are less well-rounded every decade.
24. Super-smart and super-nice kids--without lots more--make lousy lawyers.
25. There are at most 35 truly excellent American colleges and universities. It shows when you meet their grads.
27. Parisian men are not as insecure, jealous or violent as other men. Let's just talk about this, Luc, okay?
28. Never be impressed by Phi Beta Kappas.
29. Always be impressed by Marshall scholars, Rhodes scholars and Wesleyan grads.
30. Have at least 4 impeccable suits. They should be expensive but need not be tailored.
31. Don't wear bow ties every day. Almost every day is fine.
32. Cuffs on all long pants except jeans and tuxes. Khaki? Summer only.
33. Twice a month you should dress like a pimp from a New Orleans whorehouse.
34. Saabs can be driven forever. They like to go fast.
35. Know who you are. Learn if you can family history back 8 generations at least.
36. Talk to people on elevators. All of them.
37. Don't do Europe with other Americans.
38. Just 2 cats.
39. Commando, guys.
40. When in Rome, do as many Romans as you can. ~ Hugh Grant, Brit actor
41. Always attribute--especially when you think no one will notice. They do.
42. When they notice, they might call me.
43. Don't let people tell you who you are.
44. The Internet teems with folks telling you what you must do/think/say/write. Get off your knees.
45. Always talk to jurors post-verdict.
46. One juror will always surprise you big time. Learn who that is before you close.
47. Don't communicate in any manner ever with that one female juror who seemed to like you a lot.
48. Women are meaner, more vindictive and more treacherous than men.
49. The dumbest woman is 100 times more complex than the smartest man.
50. Most men are easy to suss. Not much going on with most of them.
51. Rule 36, Fed.R.Civ.P., my friend.
52. Rule 56(d) is misunderstood.
53. Civil RICO is an unintended consequence.
54. Seldom watch television.
55. Dads don't get a pass for merely siring. So what?
56. All moms suffer.
57. Your mom is your best friend.
58. Buenos Aires has the best-looking people on this planet.
59. Lovemaking probably cannot be learned.
60. Love can be learned.
61. There are no lapsed or recovering Catholics. This is not bad.
62. Jewish women rarely have great legs.
63. Japanese woman have the best legs.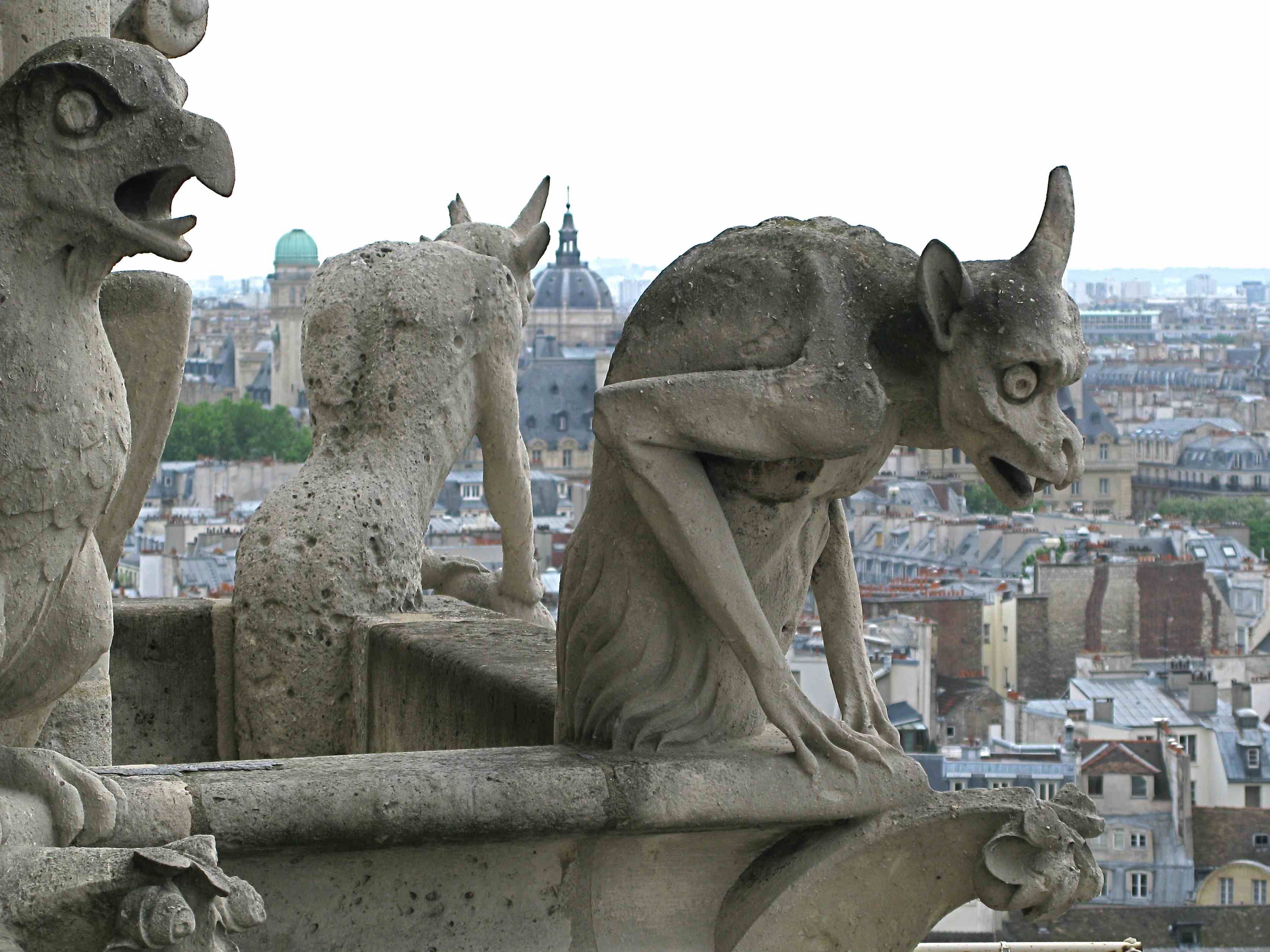 64. Jewish women are good lovers.
65. Japanese women are the best helpmates.
66. Hopelessly insane WASP women are the best lovers.
67. Fewer people should become parents or lawyers.
68. Brown shoes go well with grey suits. No one knows why.
69. Your handkerchief should never match your tie.
70. We need to bring suspenders back.
71. Being right is expensive.
72. The Dutch have no use for Italians.
73. Most Italians view Germans as classless.
74. The English diss anyone who is not English. This will not stop.
75. The French are playful.
76. The Irish are playful, but in a different way.
77. Women in Prague are not playful.
78. Trust no one in Budapest.

Posted by JD Hull. Permalink | Comments (0)
People are tribal; we are proud of our tribes.
Why not WASP History Studies in colleges? Or Caucasian History? Or White History?
Sure. We all know history is written mainly by the victors. And further that America, e.g., was forged by slave labor on stolen land.
But what about history education now? Should there be alternatives?
Discuss, Campers.
Posted by JD Hull. Permalink | Comments (0)
Watch your client both in and out of the legal areas you usually work in. Stretch yourself a bit. Pretend you're curious. Keep watching. Devise a simple system to keep abreast. Your new intern Bambi would love to help.
Rule 7 is this blog's second most popular (and second most ripped off) client service "guideline" in our annoying but awesome and increasingly popular 12 Rules of Client Service. We like this one, too. In its entirety, here is the original (sans links) January 24, 2006 post:
Rule Seven: Know the Client.

The "12 Rules of Client Service" I have been posting one-by-one starting on November 19 appear in a booklet Julie McGuire and I prepared internally 5 years ago for associates and non-lawyer staff. We just call it Hull McGuire Practice Guide* (*or how to become a productive associate or paralegal). In the Guide, we call the same rules "Blackletter Rules for Practicing Law".

The idea is that each of the twelve overall practice rules harks back to the idea that the client comes first. Clients, clients, clients. For us, that is practicing law. Except for some rewording, the 2 sets of rules are substantially the same. The first six rules are reproduced here.

Several lawyer-bloggers I respect have posted--and in some very eloquent and interesting ways--on the idea of Rule 7, really knowing the client and its culture. I think they say it all. See Tom Kane, Patrick Lamb, Tom Collins and Arnie Herz. Some of the discussion lately was triggered by the nerve jangling report of complaints of some GCs at a Fulton County, Georgia CLE conference in early December 2005. I've chimed in on that, too--here and here.

The client, it seems, actually wants you to know him, her or it. Take time out to learn the stock price, industry, day-to-day culture, players and overall goals of your client. Visit their offices and plants. Do it free of charge. I think associates in particular need to develop the habit of finding out about and keeping up with clients and their trials and tribulations in and out of the areas you are working in. Learn about your client--and keep learning about it. Devise a system to keep abreast.




Satisfied In-House Counsel.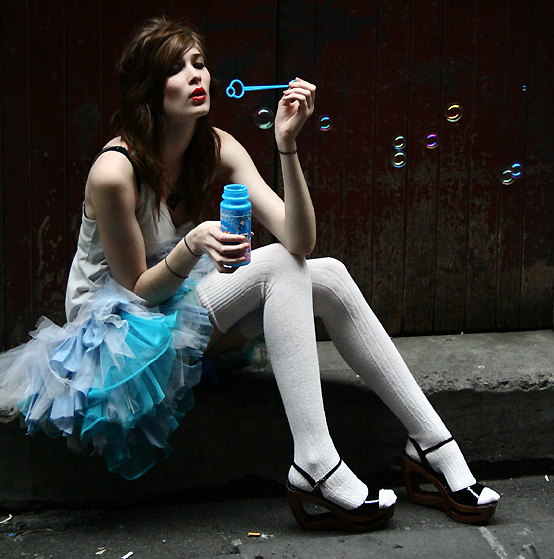 Bambi the Intern.
Posted by JD Hull. Permalink | Comments (0)
March 28, 2017
Around 1620, Jacques Fouquières painted Germany's Heidelberg Castle, a famous structure in both German history and art, in "Hortus Palatinus" (below). Although the Castle has been in splendid ruin for most of its history, artists still flock to its foundations, gardens and terracing. Camera-toting American lawyers do, too. I've spent several hours at the Castle on each of my three trips to Heidelberg--and I am sure I'll go again. Nearly 130 years ago, Heidelberg Castle was a hit with Americans. Samuel Langhorne Clemens, better known as writer and humorist Mark Twain, wrote about the storied castle in Appendix B to his famous "A Tramp Abroad" (1880).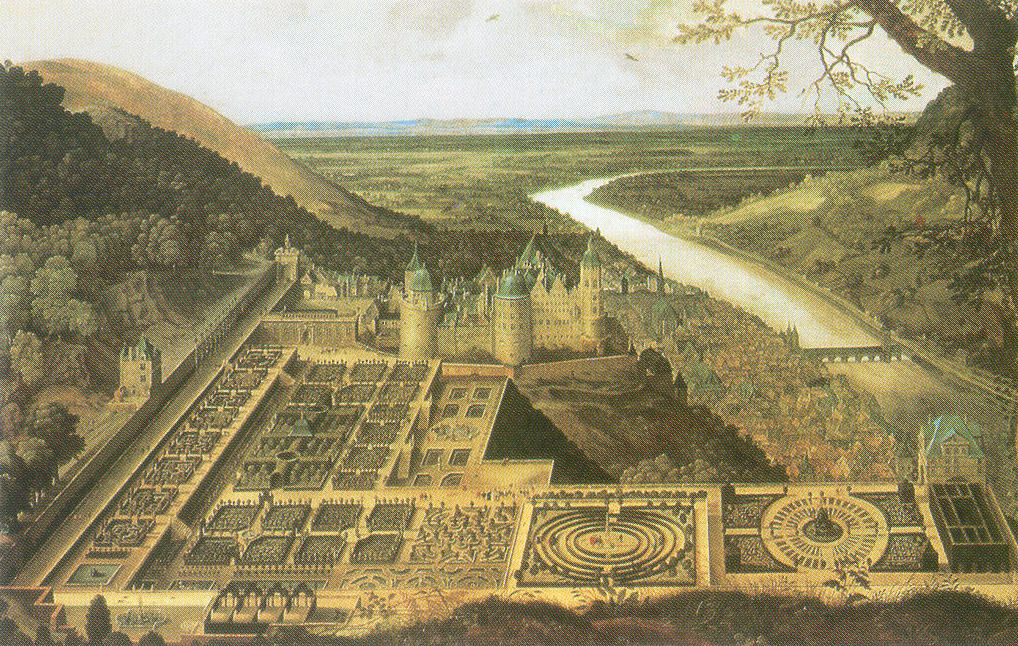 Posted by JD Hull. Permalink | Comments (0)
March 27, 2017
If you are a professional services biller, your bills should genuinely reflect value and effort. Your descriptions in each bill of the work performed should be honest, in plain English and bounce off the page with "problem-solving". If they do not, don't bill that work.
Posted by JD Hull. Permalink | Comments (0)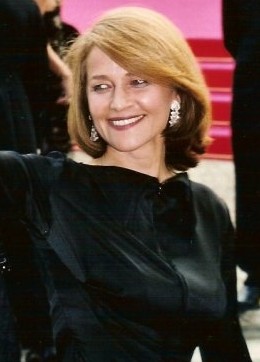 Cannes Film Festival 2001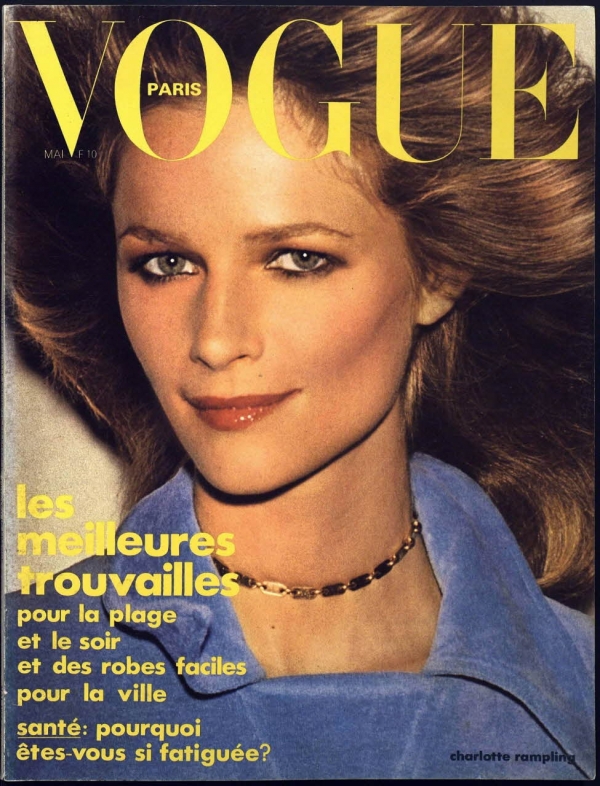 Circa 1975

Posted by JD Hull. Permalink | Comments (0)
March 26, 2017
Stunning thin smart personable young female receptionists are hands-down the most important development in brick and mortar business in the last 100 years. Spread the word. Beautify the Americas and Europe.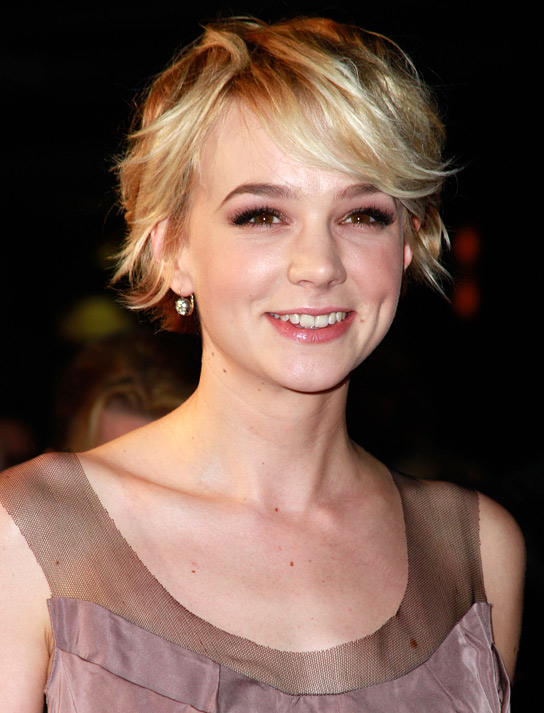 Posted by JD Hull. Permalink | Comments (0)
March 25, 2017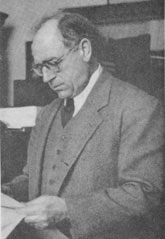 Karl Nickerson Llewellyn
You expect me to tell you that you should be earnest about your work, and get your back into it for dear old Siwash, and that he who lets work slide will stumble by the way.
The above of course is from the opening chapter of the The Bramble Bush: On Our Law and Its Study (1931), which sprung from a series of introductory lectures Karl Llewellyn (1893–1962) gave to first-year law students during the 1929-30 academic year, when he was appointed the first Betts Professor of Jurisprudence at Columbia. The book's title is from a poem "The Bramble Bush" by Robert Penn Warren, excerpted here:
There was a man in our town
and he was wondrous wise:
he jumped into a bramble bush
and scratched out both his eyes--

and when he found that he was blind,
with all his might and maine,
He jumped into another one,
and scratched them in again.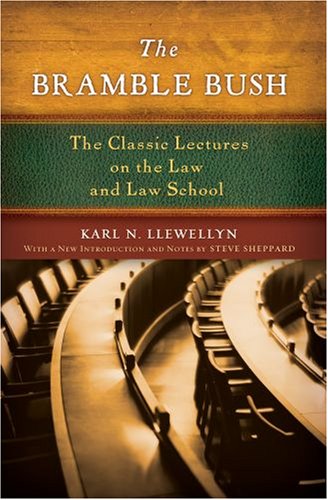 Posted by Holden Oliver (Kitzbühel Desk). Permalink | Comments (0)
I find myself doing it more than I would like--especially with clients with newer businesses or in emerging industries. I've just laid out some legal or regulatory infrastructure that, to them, throw up roadblocks to their plans. And I do this especially on the phone. I hear myself saying "no". Point and note to self: When you talk to clients, protect them. Make them safe. And be strong on those "no" points. But tell them what they can do, too. Make it part of every conversation.
Posted by JD Hull. Permalink | Comments (0)
March 24, 2017
Get down on your knees and pray! I know it, I see it. The Huns will not come.
Sainte Genevieve (422-512) saved Parisians from the Huns, the legend goes, in 451. People had started to flee Paris in anticipation of the invasion led by Attila--but stopped when she told them she had a vision that the Huns would not enter Paris. She became the city's patron saint. In 1928, a grateful Paris erected a statue to her on the Pont de la Tournelle (now about 400 years old). Genevieve is facing east, the direction from which the Huns approached. She is also said to have converted Clovis, king of the pagan Franks, to Christianity. If you walk from the Right Bank to the Left Bank near the Ile Saint Louis, you walk right under her, with Notre Dame on your right.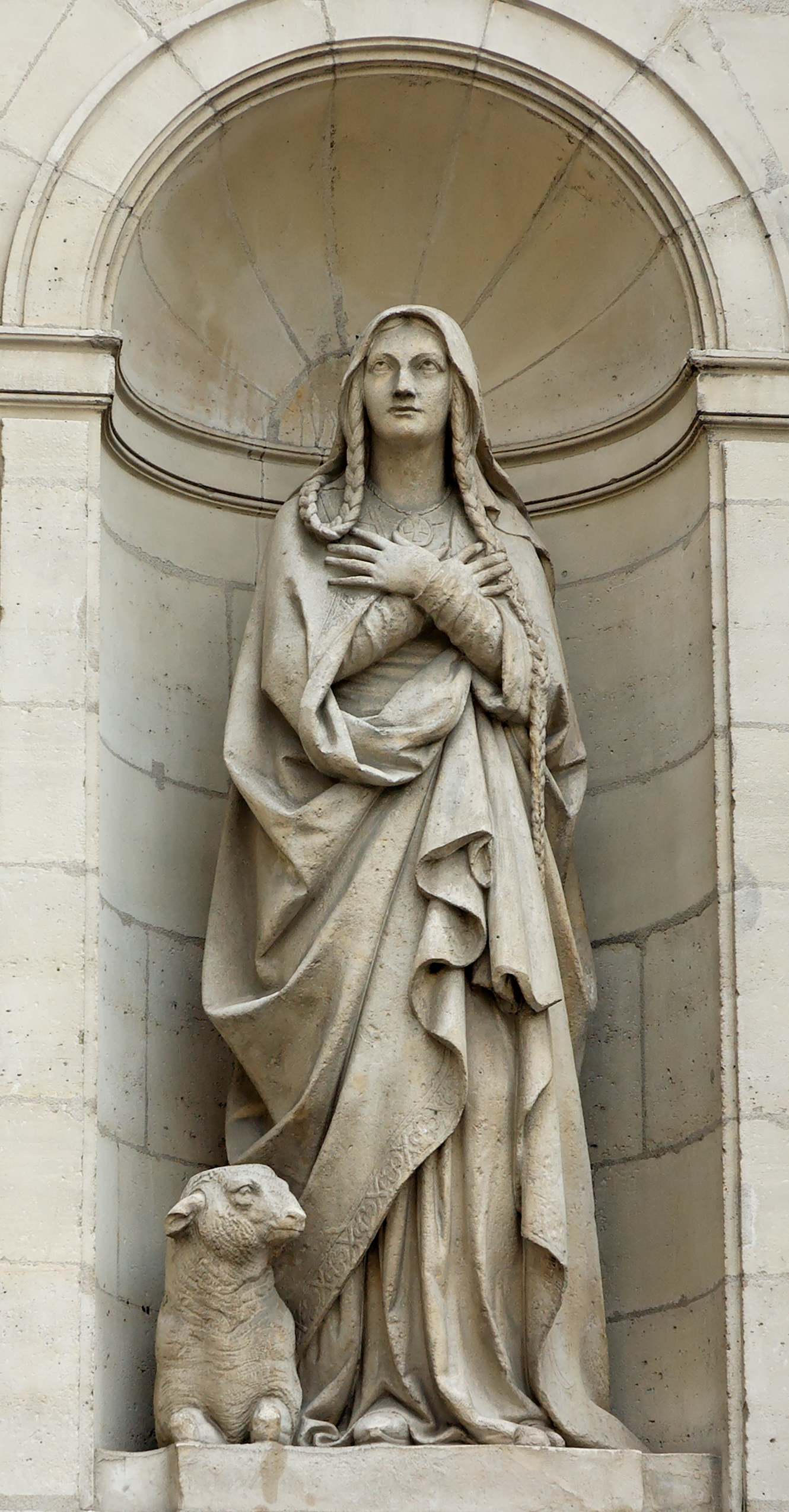 Posted by JD Hull. Permalink | Comments (0)
It's still cold in the cities. Ask the homeless and other rough sleepers what clothing and other things they need to stay warm and alive. Don't just step over them. Talk to them. Here's how to do it.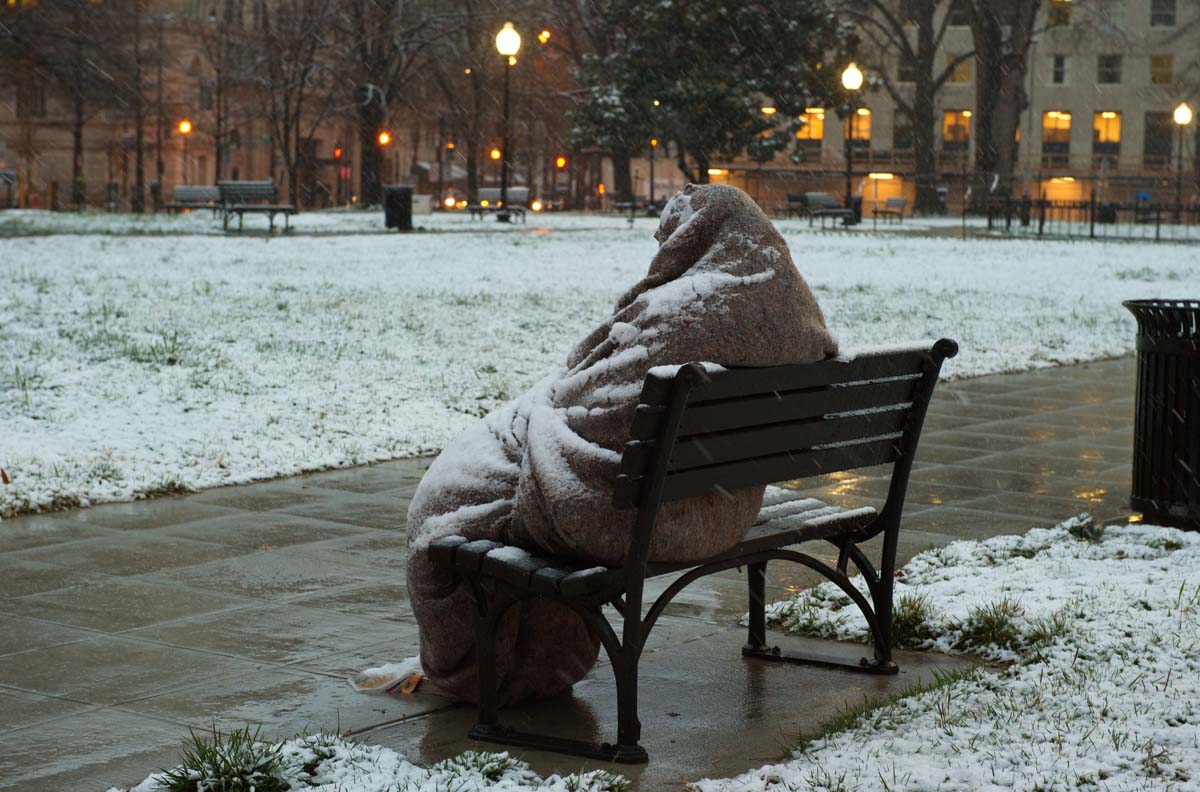 Posted by JD Hull. Permalink | Comments (0)
Rule Three: Ensure That Everyone In Your Firm Knows That The Client Is the Main Event.
Conveying what you are doing for clients and how you will accomplish that needs to be transmitted clearly to everyone in your firm: from the big picture to small details: what does the law firm do, who are the clients, what do the clients do, in what city is the general counsel's office, who works with the GC on that project, does she like e-mails or phone calls for short-answer projects? One way to start this process with a new employee is by having her or him read a short, amusingly-written confidential "Practice Guide" (with almost no procedures or "rules") on the firm's overall goals, your firm's service vision, client descriptions and genuinely useful ways to work--before the first day of work. Everyone must know.
Posted by JD Hull. Permalink | Comments (0)
March 23, 2017
Books are fatal: they are the curse of the human race. Nine-tenths of existing books are nonsense, and the clever books are the refutation of that nonsense.

--Benjamin Disraeli (1804-1881)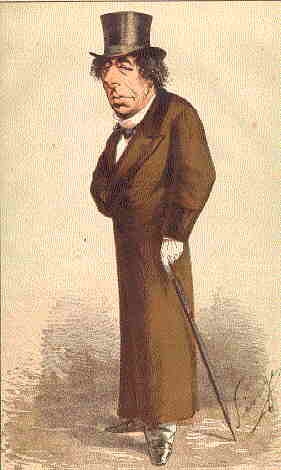 "Dizzy"
Posted by JD Hull. Permalink | Comments (0)
March 22, 2017
1. 'Good' Life Decisions v.
2. 'Bad' Life Decisions v.
3. Not Really Making Any 'Life' Decisions At All?
How many of us really lead something other than Cookie-Cutter or Uber-Conformist Lives, anyway?
In short, have you ever had a really original or authentic thought or synapse in your entire life?
Discuss.
"I put it to you, Greg...."
Posted by JD Hull. Permalink | Comments (0)
March 21, 2017
The difference between a job and a career is the difference between forty and sixty hours a week.
Robert Frost (1874-1963) spent his life as a poet, student, teacher, newspaper reporter, farmer, factory worker, father, husband and accomplished Yankee. He was awarded the Pulitzer Prize four times.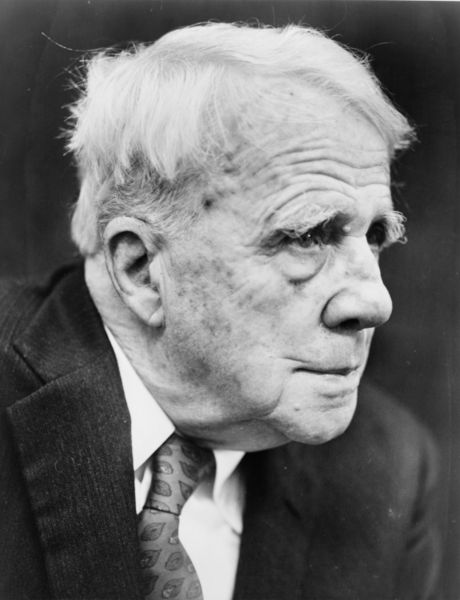 (New York World-Telegram & Sun)
Posted by JD Hull. Permalink | Comments (0)
March 19, 2017
There's no point in being Irish if you don't know that the world is going to break your heart eventually. I guess that we thought we had a little more time.

--Daniel Patrick Moynihan, then-Assistant Secretary for Labor, a few days after November 22, 1963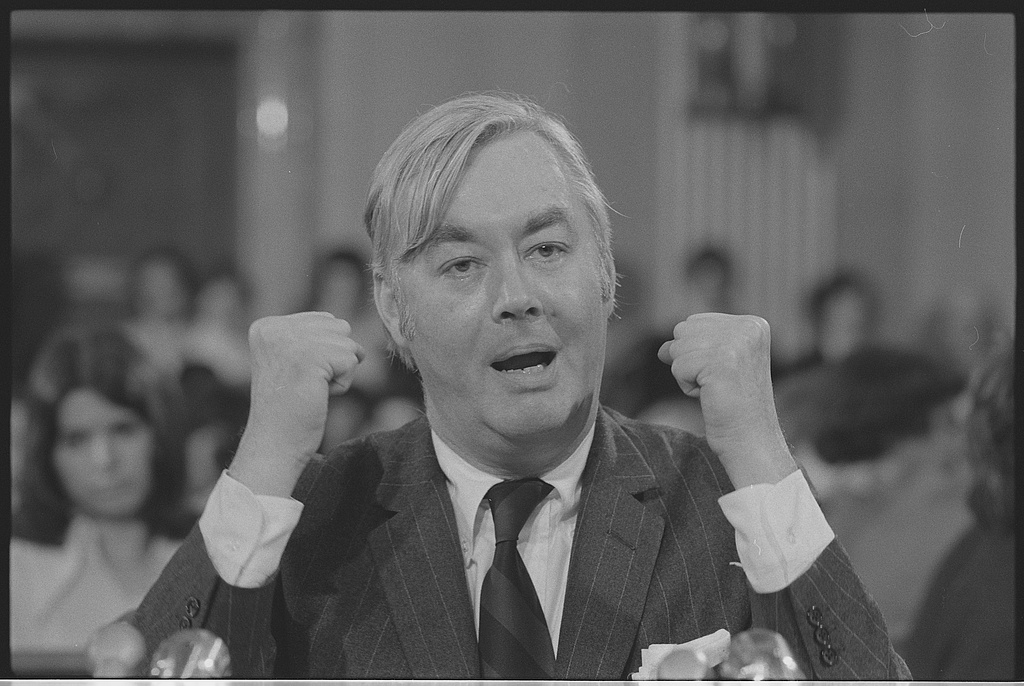 Posted by JD Hull. Permalink | Comments (0)
He who makes a beast of himself gets rid of the pain of being a man.

--Samuel Johnson, 1709-1784, London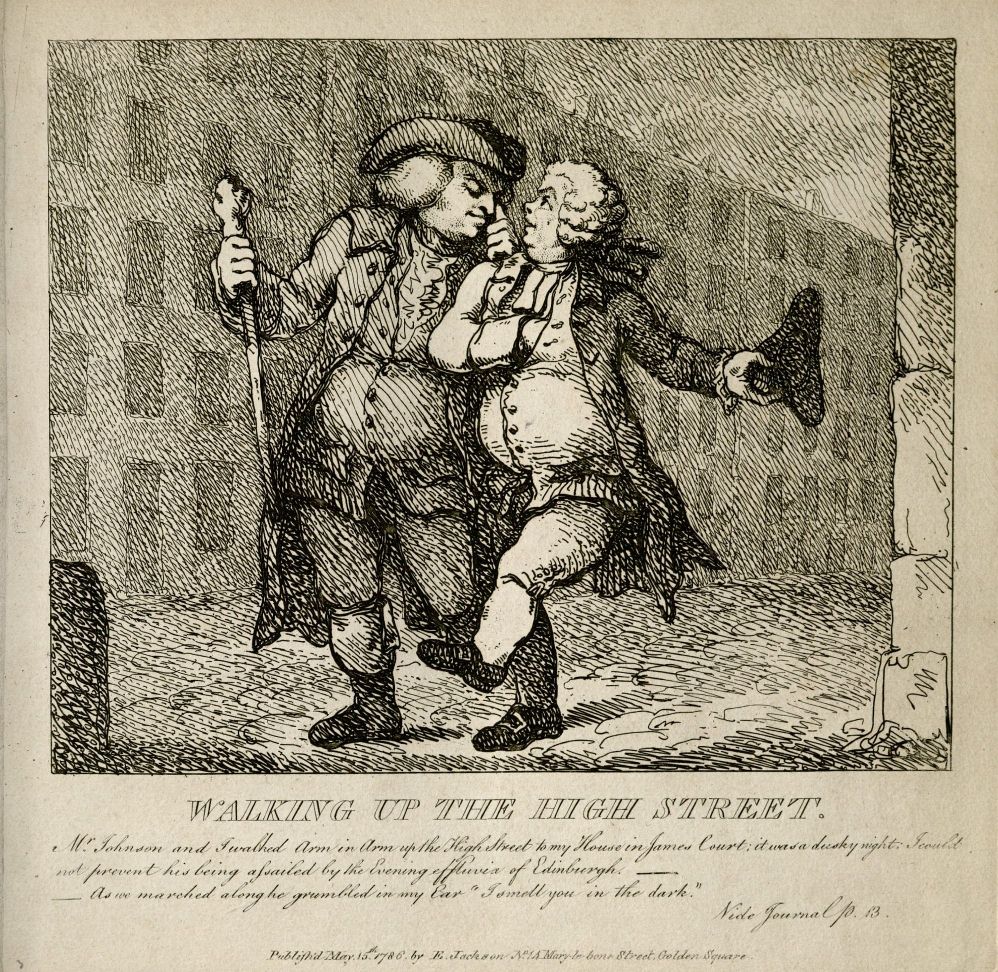 Posted by JD Hull. Permalink | Comments (0)
March 17, 2017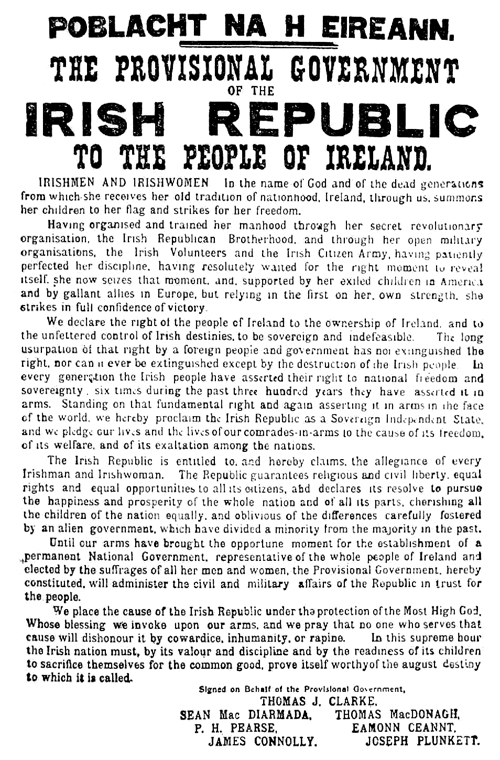 ("Proclamation of the Republic", April 24, 1916)
Posted by JD Hull. Permalink | Comments (0)
March 16, 2017
Tomorrow is Saint Patrick's Day.
For starters, be advised that real Irish-American males do not wear green on March 17. They do the same things they do any other day, to wit:
A. Get up
B. Inhale aspirin
C. Dress as usual: Dockers, clean "Guinness"-emblazoned golf shirts if there's an important meeting
D. Work, kind of
E. Read, with difficulty (don't count on Ulysses)
F. Head to a real bar (not ones with faux-Irish names like "The Dubliner" or the generic "Irish Bar")
G. Tell stories
H. Listen to some music (rarely Irish tunes)
I. Get drunk; and
J. Fall down on the floor.
I happen to know I'm Irish--maybe too Irish--and as Irish as they come. One great-grandmother, a Belfast Protestant named McQuitty, provides most of the DNA there. In my case, that's 7% of my genetic makeup and, believe me, it's enough. If you're not a slam dunk at proving you're Really Irish--e.g., your parents' names are Flanagan and Murphy, and those are their first names--and want to know for sure if you've got All The Wrong Stuff, here's a test you can take and decide for yourself:
1. All your brothers and sisters are in Alcoholics Anonymous.
2. You talk incessantly and in your sleep and for no reason.
3. Captivated audiences--e.g., juries and Rhodes and Marshall scholarship selection committees--take months and often years to realize that nothing you said made sense.
4. Your idea of foreplay is '"I'm home! Brace yourself, Brigit!"
5. Distant relatives in County Cork list "wearing trousers" and "dwarf-tossing" on resumes.
6. You once read "Angela's Ashes" and secretly dread the first day your wife or girlfriend humiliates you in front of your kids, your mates and the rest of the neighborhood.
7. For years after your last appointment psychiatrists beg you to take your money back.
8. You've spent 20 minutes on the phone giving long-distance relatives about to visit you a detailed report on the weather. You hang up, look out the window and see if you were right.
9. You make fun of Welsh people because they drink too much.
10. You're available at any time to speak at any length about any subject.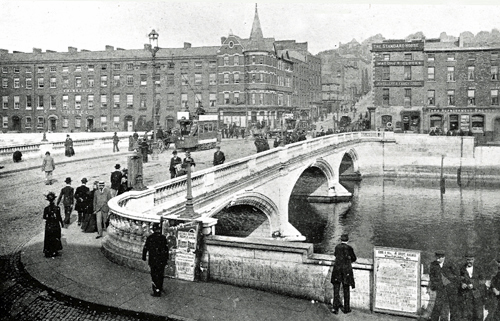 Pont Saint-Patrick, Cork 1900
Posted by JD Hull. Permalink | Comments (0)
March 15, 2017
First, when the pirates demanded a ransom of twenty talents, Caesar burst out laughing. They did not know, he said, who it was that they had captured, and he volunteered to pay fifty...

--Plutarch, on young Caesar
Today is the Ides of March, death date of Gaius Julius Caesar (July 13, 100 BC-March 15, 44 BC), general, politician, schemer, explorer, writer, alpha male, womanizer, patrician and, as we begin to observe St. Patrick's day, no friend of Gaelic peoples. Grandiose, flawed, and truly great, he made Rome an empire. Caesar conquered what is now France and Belgium--and got Rome more interested in taking on an assortment of Celtic tribes in Britain after his death.
An egomaniac, he was both charming vain dandy, and a skilled military leader, with a surprising compassionate streak. A century after his death, the Greek historian Plutarch wrote an enduring bio. Plutarch even mixed it up with armchair psychoanalysis, treating Caesar's life in "parallel" with that of Alexander the Great, another wildly self-assured fellow. The term Ides of March ("March 15") has nothing to do with our hero; "ides" means middle in the earliest Roman calendar, which some say was devised by Romulus, the mythical founder of Rome.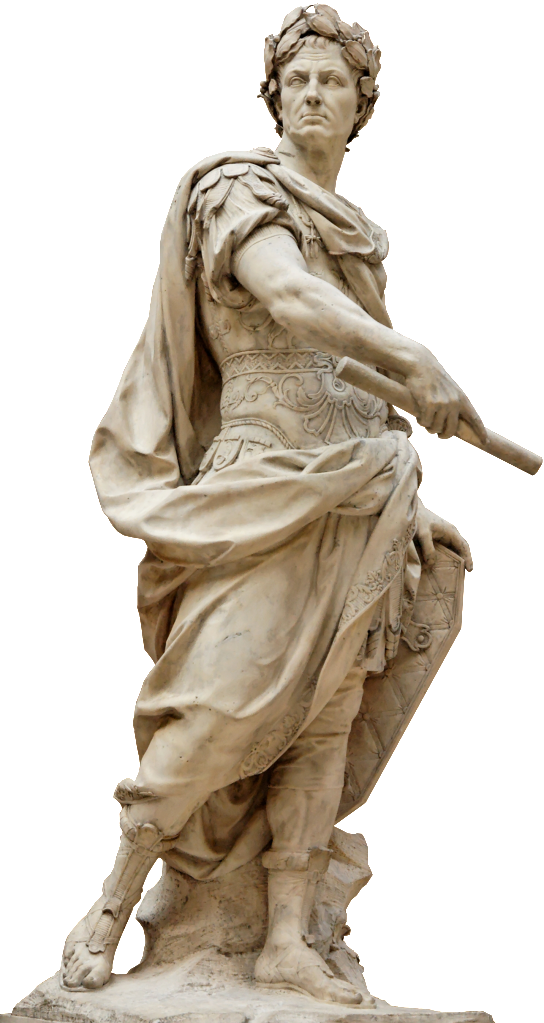 Nicolas Coustou, 1713, Louvre: You talking to me?

Posted by JD Hull. Permalink | Comments (0)
The majority view answer? Don't do it, kid. It can only hurt.
Unless business is just standing there in front of you 5 feet away--like the homely cotillion girl who no one is asking to dance--I suggest you never tell anyone you're a lawyer. It will immediately limit--even if in favorable ways--how you are perceived for the rest of the conversation.

--From comment made yesterday at ATL Surrogate to "Survival Tips for Today's Lawyer, Part I: Professional Non-Disclosure," a Partner Emeritus post.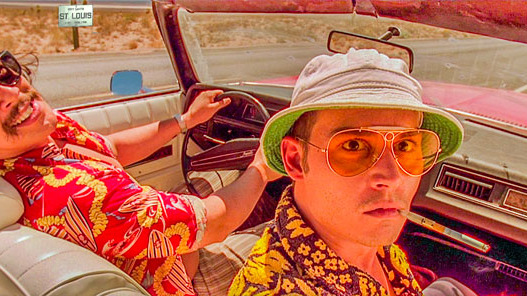 Image: Universal Pictures

Posted by JD Hull. Permalink | Comments (0)
Put aside your party line, your ideology and anything else you use to avoid thinking on your own. School teacher, seamstress, businesswoman, community organizer, Chicago girl and Ireland-born, Mary Harris "Mother Jones" (1837-1930) had big ones. What a resume, most of it from after she turned 50.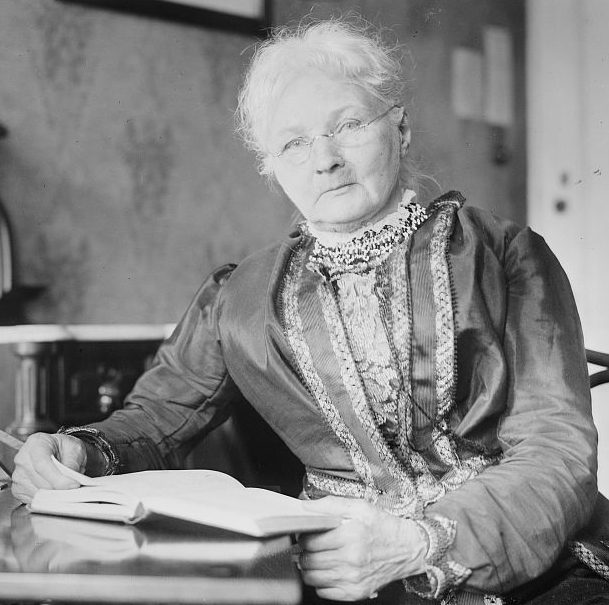 Denounced on the U.S. Senate floor as the "grandmother of all agitators."
Posted by JD Hull. Permalink | Comments (0)
Reprinted from a 2005 "Law Week edition" of The San Diego Daily Transcript, here's "Professionalism Revisited: What About The Client?", written by one of our spunkier U.S. trial lawyers. Note that the piece ends with "rules of professionalism"--but from the client's perspective. Excerpts from Rules 1, 5 and 6:
1. We come first. Be nice--but if in doubt, use the rules. If you feel you know the lawyers you are dealing with, we will follow your advice and instincts. If you are in doubt about the lawyers, or if it might compromise us to deviate from the formal procedural rules, please stay close to those rules.

5. If you have, or would like to have, a personal relationship with opposing counsel, that's fine, but don't let the relationship hurt us--the client. We don't care as much as you do about your maintaining or developing collegiality with other lawyers in your jurisdiction; in fact, we could not care less.

6. If opposing counsel shows animosity toward you for following the procedural rules and keeping things moving, that is tough. This is not about the lawyers. We hired you to represent us. We would like you to get this done. Again, as your client, we seldom think that aggression and persistence are "unprofessional".
Posted by JD Hull. Permalink | Comments (0)
March 14, 2017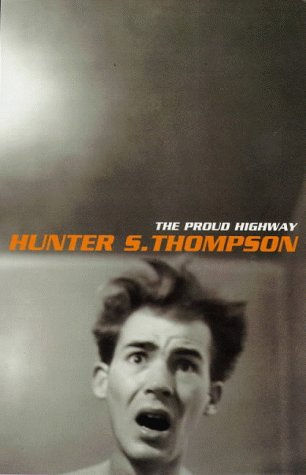 Posted by JD Hull. Permalink | Comments (0)
March 13, 2017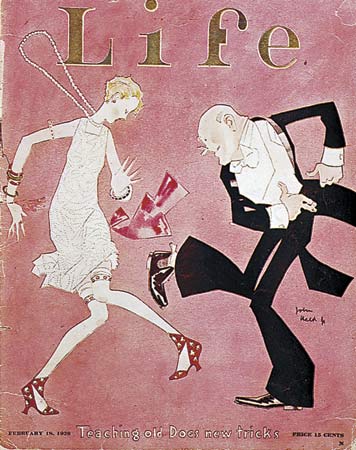 The Dialect. First, what about the accent you hear there? That regal way of speech? You're in South Carolina, of course--but the speech you hear is barely "Southern". Most likely, experts say, it's a blend: of Gullah spoken by African Americans, and of English spoken by Europeans, over 300 years ago. Linguists love it, and you still hear it in the streets, especially "South of Broad".
The Dance. It was popularized by a song and its accompanying footwork, "The Charleston," by James P. Johnson in the Broadway musical "Runnin' Wild" in 1923. Like the unique Charleston dialect, the Dance goes way back, too. It's been traced to descendants of slaves who lived on islands off the coast of Charleston and in the city itself. Thought to have been first performed locally around 1903.
Posted by JD Hull. Permalink | Comments (0)
Not that it's important. But this blog has been active for 12 years. We all change a bit. Anyway, this may make the confusion worse. Comment I made on Facebook on Sunday:
"I'm pretty liberal even though I grew up mainly in IH [GOP Cincinnati suburb], am a serious capitalist, had moderate GOP parents and worked for one GOP member of Congress. I refuse to think off any partisan script. I'm an R who has twice raised $ for and voted for Hillary Clinton--who I see as a moderate & very similar to Trump as a pol. I also worked for a very liberal Kennedy style senator. Ideologies don't solve problems. People do."
Posted by JD Hull. Permalink | Comments (0)
I guarantee you one thing. If you work for a peer firm, you will encounter me or someone very much like me. Either way, you cannot avoid the essence of my character if you aspire to succeed at a peer firm. I or some form of my embodiment will exist to make your existence as uncomfortable and unpleasant as it can be.

-- Partner Emeritus, New York City, September 3, 2009
Faithful Above The Law readers know that a 1967 polo injury two weeks before his deployment to Officer Candidate School at Fort Benning, Georgia sidelined Partner Emeritus, later a celebrated patrician New York City law partner, and now revered Dean of the ATL Commentariat, for the entire Vietnam War. This deprived America not only of hundreds more enemy kills during the war's escalation years also of an early and victorious end to the war. "My endgame would have been to round up all the hippie stoners and opium addicts in the States and parachuted them into Vietcong territory," he recently explained. "I would have used the MK Ultra Program to convince the paratroopers that the Vietcong had stolen their drugs and that the opium fields would be their prize for killing every last member of Charlie." Like every great jungle fighter, major corporate exec and bet-the-company trial lawyer, and every generation of males in my own family in America since 1634, Partner Emeritus took the setback in stride and, in a word, improvised.
Here is a bit of military trivia for you. During the early part of the Vietnam War, I used to go to Fort Totten and Fort Hamilton when families and girlfriends were seeing off their "boys" getting shipped to 'Nam. I befriended many young nubile women under the guise that I was a returning veteran who just finished a tour in 'Nam. I almost feel ashamed to admit that I seduced many of these women. It was really easy, especially when I would tell them that the average American G.I. fornicated with diseased Vietnamese whores 3 or 4 times a week.

During an intimate interlude, "Cassandra" received a phone call from her G.I. boyfriend named John, who was on R&R in Singapore. She proceeded to have a conversation with John as she performed fellatio on me. Unfortunately, I could not discipline myself during climax and I exulted loudly in ecstasy. Well John heard me and angrily demanded an explanation. "Cassie" told John that her girlfriend "Jody" was visiting her and she was moaning over menstrual cramps.

A few years later, I discovered that I was immortalized in military folklore when drill instructors warn recruits that while they are suffering in boot camp, their girlfriends back home are being taken care of "Jody."

Ain't no sense in goin' home, Jody's got your girl and gone. Ain't no sense in feeling blue, Jody's got her sister, too.

Posted by JD Hull. Permalink | Comments (0)
March 12, 2017
Prescient. Accurate. Inspiring. Irritating. Even upsetting. But they are not about you. Born right here in 2006, and part of Hull McGuire cosmos since the 1990s, the 12 Rules of Client Service try to align client and lawyer interests, and do a good job of that. They require discipline, persistence, attitude and a mind-set of enforcement. And big ones, frankly. Have a nice day.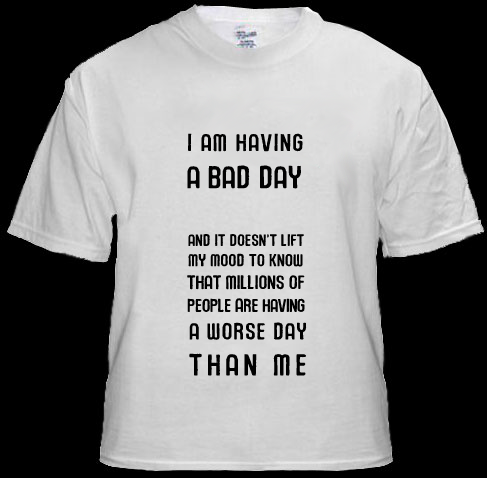 Posted by JD Hull. Permalink | Comments (0)
March 11, 2017
John Daniel Hull, II, 1900 - 1988. My grandfather - always a class act. I spent his last 15 or so Thanksgivings with him in Missouri with just him & my grandmother Alene, who died in 1998 at 102. J. Dan had quiet energy, poise & quality. Elegant. Amazingly accomplished. Author, educator, JFK administration mainstay. Cosmos Club. Ozark boy who wanted to go to Yale and much more. He did it all. Born March 11.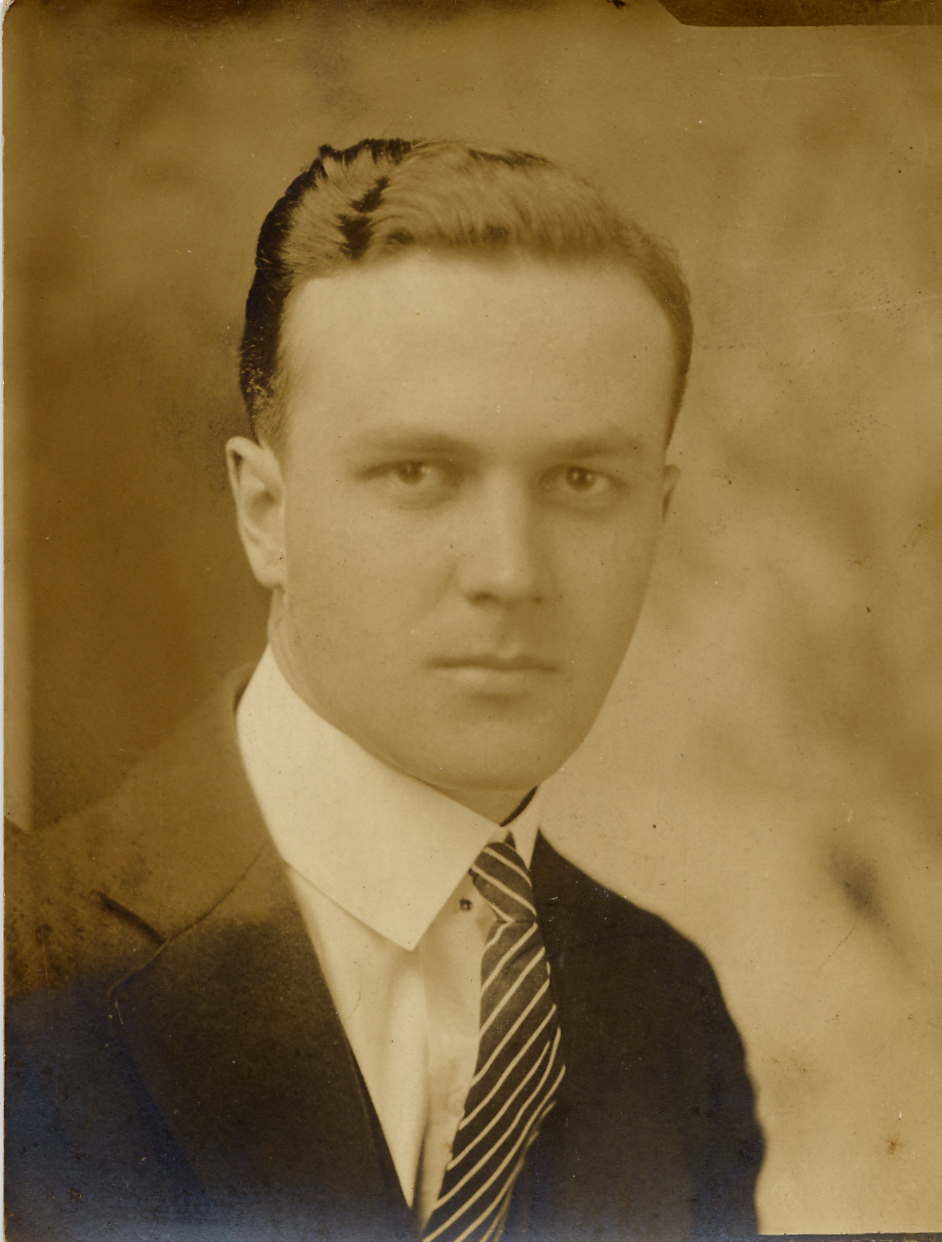 John Daniel Hull, II, 1933, New Haven, Connecticut
Posted by JD Hull. Permalink | Comments (0)
March 09, 2017
Paternity leave is silly. Seriously. It goes way too far. It hurts the entire human race. Degrades women and men. Let's celebrate instead the differences between the sexes and that the sexes are good at wonderfully different things. Repeat: women and men--the same as different tribes and cultures--are different. Sure, every dad should help in parenting. Every dad should be a hands-on baby carer. The question? How much? And when? The word is dilute. We are so quick to dilute what's wonderful and what works between the sexes. Let's not destroy & dilute the strengths and elevate and cover up the weaknesses. Let's not dilute the greatness of the human race with yet more new age nonsense asking for equality when equality demands only serves to kill merit and excellence. People are not equal. Never have been. Never will be. And we don't even want them to be. Men and women are different. They are good at different things.
Posted by JD Hull. Permalink | Comments (0)
March 08, 2017
They're picking up prisoners--and putting them in a pen. All she wants to do is dance.

--Danny Kortchmar/WB Music Corp. ASCAP (1984)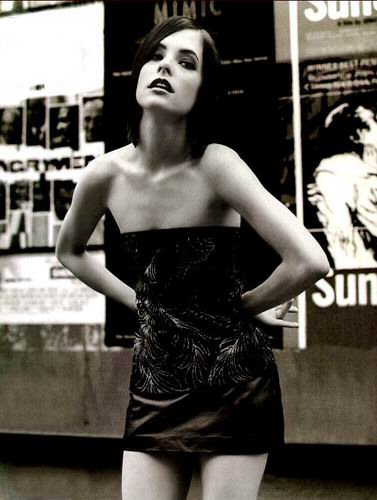 Get "Party Girl" (1995) and watch her dance in the last scene. Add Ms. Posey to our Roman Pantheon.
Posted by JD Hull. Permalink | Comments (0)
My 3 cents? The problem is Americans don't know each other anymore. We've been making assumptions about our co-citizens on coasts/cities versus people in flyover land/rural areas that were not true. The latter was patient for a long time while we celebrated & rewarded Anyone Different, Disenfranchised, Weak or Powerless. (Nice idea we took too far.) The latter group elected Trump. Their turn. They have had way more class in victory than the Dems have had in defeat. Our press and more liberal elites--who I once admired--have shown their real stuff. And it's ugly,
Posted by JD Hull. Permalink | Comments (0)
Why? And why oh why does the Women's Movement keep degrading all Humankind by insisting Women are veritable gimps, misfits & retards who need special help?
Posted by JD Hull. Permalink | Comments (0)
March 07, 2017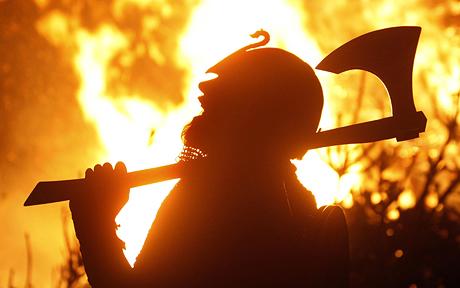 Wild Men. Wild Women. The Rankings 1 through 106 as this blog sees them in 2017. Wild Men and Wild Women are people who listen only to the little voice in their head. They get things done. They build things. They don't care what you think. Uncertainty and turbulence--in the economy, stock markets, governments, the weather, bad odds, you name it--only get their juices flowing. True, they often have dark and self-destructive sides, but we seem to like giving them a pass. A few lawyers on this list--but not enough. Lawyers. Are we just risk-averse uber-weenies? Sideline players? Bag carriers? Are we not Men, and Women?
1. Ben Franklin
2. Ted Turner
3. Dr. Johnson
4. Dr. Thompson
5. Theodore Roosevelt
6. Carl Bernstein
7. Michelangelo
8. Ayn Rand
9. Ana Marie Cox
10. Japan
11. Boudica
12. Winston Churchill
12. Benjamin Disraeli
14. Arianna Huffington
15. Bucky Fuller
16. Nino Scalia
17. Bill Buckley
18. Bill Clinton
19. Steve Jobs
20. Christopher Columbus
21. Nick Nolte
22. Jerry Lee Lewis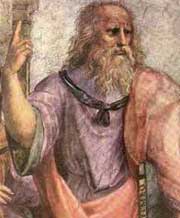 Plato (#27) was way Wild. Read the Timaeus.
23. The Welsh
24. Jann Wenner
25. Sean Penn
26. Ken Wilbur
27. Plato
28. Catherine the Great
29. Val Kilmer (way wilder than Jim Morrison)
30. Harry Dean Stanton
31. Scott Greenfield
32. Julius Caesar
33. Pete Seeger
34. John Lennon
35. Joseph P. Kennedy, Sr.
36. Peter Sheridan
37. Christopher Hitchens
38. Jerry Brown
39. Warren Beatty
40. Jack Nicholson
41. John the Baptist
42. Rahm Emanuel
43. Robert Mitchum
44. Joan of Arc and Charles Barkley (tie)
45. Dylan Thomas
46. Quentin Crisp
46. "E"
47. Boswell (he was Wild, too)
48. Ben Jonson
49. Mae West
50. Daniel Pinchbeck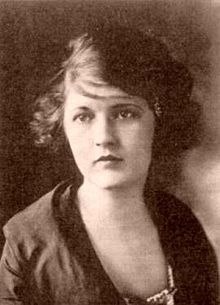 Zelda Fitzgerald (#90) was Wild. So was her childhood friend Tallulah Bankhead (#91).
51. Daniel O'Connell
53. David Boies
54. Elizabeth Wurtzel
55. St. John of Patmos
56. John Henry "Doc" Holliday
57. Genghis Khan
58. Alexander
59. Charles Bukowski
60. Gordon Liddy
61. Malcolm Lowry
63. Keith Moon
64. Charlie Munger
65. Babe Ruth
66. Chrissie Hynde
67. Colin Farell
68. Warren Zevon
69. Kim Jong-un (unknowable but one far-out little dude)
70. Billy Martin
71. Joe Namath
72. Guy de Maupassant
73. Grace Slick
74. Edna St. Vincent Millay
75. Mickey Mantle
76. François Villon
77. Friedrich Nietzsche
78. Rep. Bob Eckhardt (Texas-D) (gifted, eloquent, exotic)
79. Rachel Maddow
80. Ray Davies
81. Marc Randazza
82. Jennifer Randaza
83. Alec Baldwin
84. John Huston
85. Australia
86. Gertrude Stein
87. Oscar Levant
88. Ava Gardner
89. Frank Sinatra
90. Zelda Fitzgerald
91. Tallulah Bankhead
92. Ted Kennedy
93. Frances Farmer
94. Richard Burton
95. Elizabeth Taylor
96. Marion Barry
97. Racehorse Haynes
98. Ben Bradlee
99. Davey Crockett
100. William Randolph Hearst
101. Steve Bannon
102. Donald Trump
103. Smokestack Lightning III
104. Ronald Coleman
105. Clark Hat
106. The Scofflaw Mayor of New Orleans
107. Bobby Knight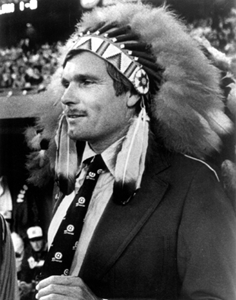 Meet Ted (#2). He never cared what you thought.
Posted by JD Hull. Permalink | Comments (0)
March 06, 2017
FRE 612 provides that if a witness uses a writing "to refresh memory", either while or before testifying, the adverse party is "entitled to have the writing produced at the hearing, to inspect it, to cross-examine the witness" on the document. Good trial lawyers overlook that FRE 612 applies to depositions as well as to trials. Federal decisions have applied the rule to depositions based upon Fed.R.Civ.P. 30(c). So ask a "hostile" deponent if he or she looked at documents before the deposition other than those being produced at the deposition. If the answer is "yes", request that they be produced. Go to the judge. You can have them produced during or after the deposition. Often the best documents are the ones that never make it to the deposition, like handwritten records that even opposing counsel doesn't know about.
Posted by JD Hull. Permalink | Comments (0)
Paris was a bold man who presum'd
To judge the beauty of a Goddess.

-John Dryden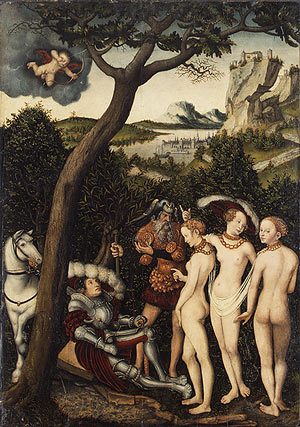 The Judgment of Paris, Lucas Cranach the Elder (1472-1553)
Posted by Holden Oliver (Kitzbühel Desk). Permalink | Comments (0)
All American language and culture is a mass appropriation. Always has been. And a strong suit too. The cross-appropriation around and inside the English Language alone is thing of beauty. Biggest players? English. German. French. Native-American. African Slave. Next issue, please? :)
Posted by JD Hull. Permalink | Comments (0)
March 05, 2017
A few more words about our world-famous The 12 Rules of Client Service, first published here in April of 2006. Think of these rules as a 12-step program for suits and their employees: lawyers, accountants, consultants, execs, technicians and countless other occupations now laboring to provide solutions to customers in the new global services economy. The goal of the 12 Rules is to align the interests of clients/customers and service providers to the fullest extent possible.* We think they do that well. Finally, the rules (while badass, make no mistake) are not perfect. Got suggestions or criticisms? We'd love to hear them.
*The 12 Rules were not written for yah-yah "happy atmosphere" shops like, say, Starbucks or Disney World. The rules are not about being friendly, nice, obsequious or servile with the client or customer.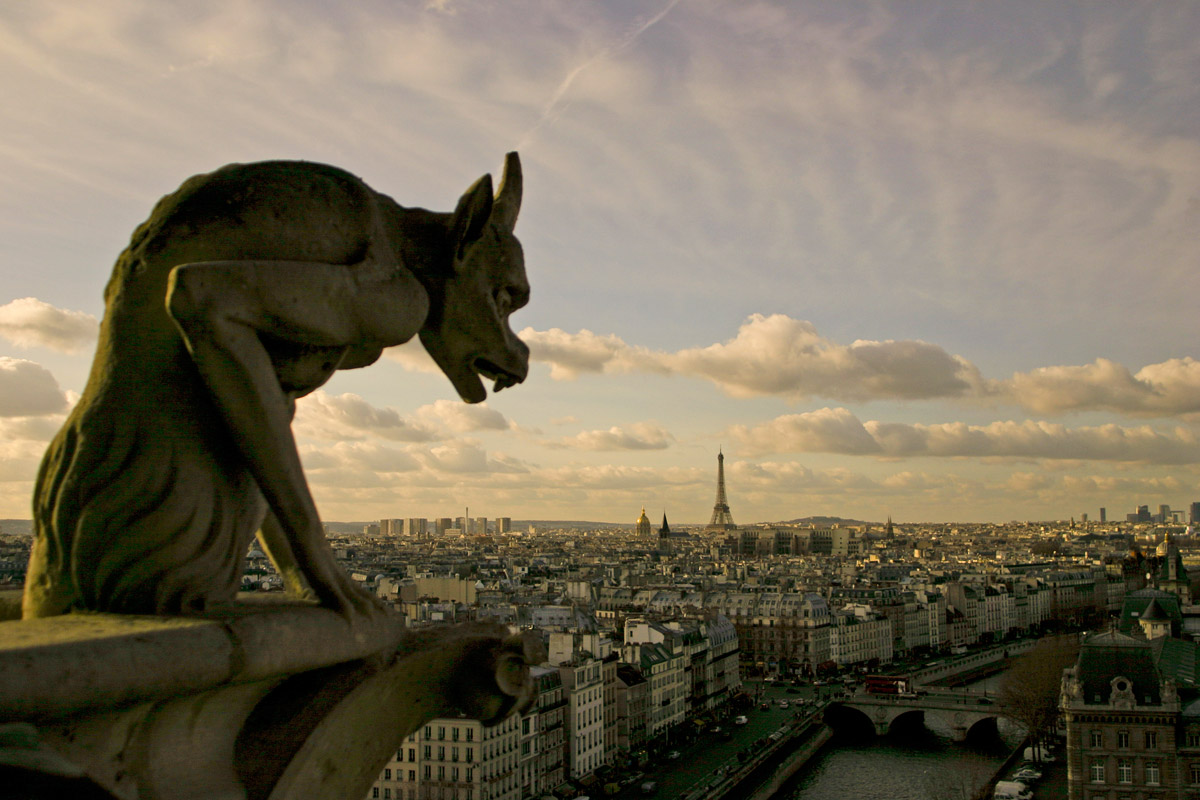 Posted by JD Hull. Permalink | Comments (0)
March 04, 2017
If you have nothing nice to say, come sit by me.

-- Alice Roosevelt Longworth
Died on February 20, 1980 at 96.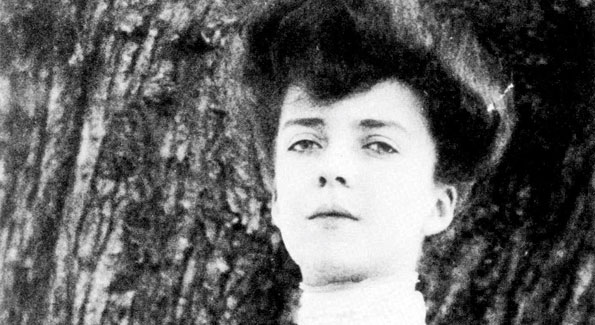 Posted by JD Hull. Permalink | Comments (0)
https://www.trtcle.com/State/teleconference_details/858/27
Posted by JD Hull. Permalink | Comments (0)
March 03, 2017
I went home with the waitress.
Like I always do.
How was I to know
She was with the Russians, too?
-- W. Zevon, 1978.
Posted by JD Hull. Permalink | Comments (0)
March 02, 2017
Education is not just about getting a job.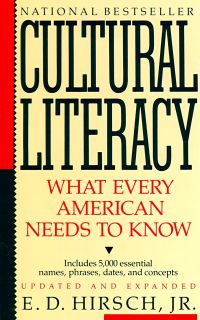 Posted by JD Hull. Permalink | Comments (0)