« So John Edwards is a big dog, too? | Main | Correction. »
July 26, 2008
Simply Excellent.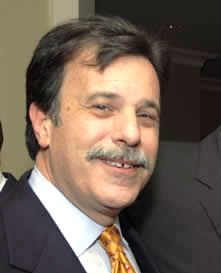 Listen, you creeps, you screwheads. Here is a man who would not take it anymore. A man who stood up against the scum, the dogs, the filth and the crap. Here is a man who stood up.

~ Travis Bickle, Taxi Driver (1976)
It's not that often that a high-powered, talented and well-known practicing trial lawyer has a wildly popular blog he operates on the side. The odds, folks, are against it. Well, here's a man who gets more clicks than any working attorney we know. A hero to many, and a thorn to some, lawyer-writer-New Yorker Scott Greenfield at Simple Justice is my comrade in various global struggles and movements. And together we seek to become the Travis Bickle of law and policy. Just saner, mainly. Scott is not just passionate, analytical, admirably credentialed, and way bad-ass. He's a bit mysterious, even ominous: the kind of man who beats fish to death with his bare hands. In two days, he hosts Blawg Review, #170. We'll stay up late to say we read it first. You talking to me?
Posted by JD Hull at July 26, 2008 11:59 PM
Comments
My wife insists I tell the story of the photograph. I had nothing. Not a single photo of me. Zippo. So I searched the internet for a pic and this was part of a group pic at a bar dinner. So I cut out the other guys and used it. She hates it. Absolutely hates it. And wants me to use this one instead:
http://www.facade.com/celebrity/photo/Robert_Redford.jpg
It is rather fetching.
Posted by: shg at July 25, 2008 07:13 PM
Posted by: Turk at July 26, 2008 04:05 AM
Post a comment
Thanks for signing in, . Now you can comment. (sign out)
(If you haven't left a comment here before, you may need to be approved by the site owner before your comment will appear. Until then, it won't appear on the entry. Thanks for waiting.)