« Digital in the next life. | Main | Cincinnati's Big Joe Duskin »
February 26, 2023
Kitzbühel
Speaking of snow, which I like and D.C. so far has escaped this season, Kitzbühel is a medieval town in the province of Tyrol, Austria, near the river Kitzbühler Ache. The Illyrians, a war-like tribe from the Balkans, mined copper around here starting between 1100 BC and 800 BC. Around 15 BC the Roman Emperor Augustus occupied and claimed this area--by that time the old Celtic province of Noricum--which included the Austrian Alps. After the fall of the western Roman Empire, the Bavarii tribe settled in the Kitzbühel region (around 800).
So Kitzbühel is old, with a 12th century wall around much of it. It's small (around 8500 people), beautiful, historical, and a bit slow--but loads of fun for those with pluck. In modern times, and before non-Austrians found it and made even it more famous for skiing, the region was a resort for wealthy and proper Austrians from towns like Vienna.
But Kitzbühel has loosened up a bit. Well, a lot. It now has decent jazz. Drinking happens. It's inexpensive to live or visit here. It's surprisingly quiet. You can write your novel or textbook. You can miss editors' deadlines--and count on forgiveness. Oh, you can ski. And you can watch some of the best skiers in the world.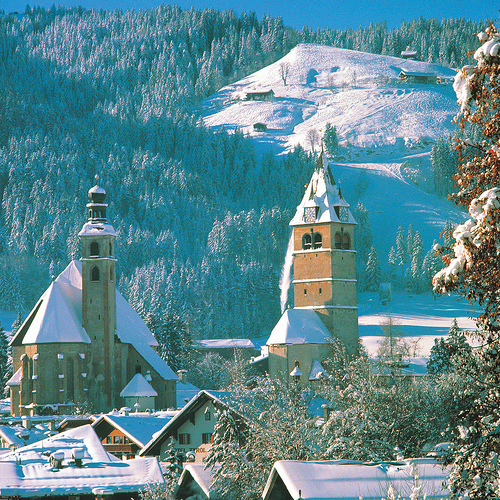 Posted by Holden Oliver (Kitzbühel Desk) at February 26, 2023 11:59 PM
Comments
Post a comment