« "I'm good enough, I'm smart enough, and I may soon be a U.S. Senator." | Main | The Complete Lawyer is now Global. »
November 05, 2008
November 4, 2008: All Americans win.
So America is built to last after all. Even if, like me, you didn't vote for Barack Obama, you're a winner if you voted. John McCain is a great man, and not that different ideologically from Obama. But the win for Obama, our first black commander-in-chief, is a great moment for the United States--that aggressive young country which could never square ideals with reality. Let time put my reservations about President-elect Obama to rest. Everybody won, and the candidates we saw over the last two years who lost party nods were the best crop I've seen in my lifetime. America still has political talent. The process still works, however imperfectly. We still fight in the open air. Yes, I preferred one of "my lot", Hillary Clinton, to be president, and yes I voted for McCain. But even the Clintons must feel pride today. I do.

The Winner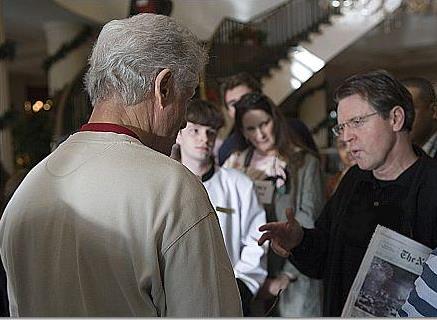 Sore losers--yet somehow happy about it. So sue us.
Posted by JD Hull at November 5, 2008 12:09 AM
Comments
Post a comment
Thanks for signing in, . Now you can comment. (sign out)
(If you haven't left a comment here before, you may need to be approved by the site owner before your comment will appear. Until then, it won't appear on the entry. Thanks for waiting.)