« America to Germany: "We'll show you something green". | Main | Return of the Alpha Ds: Howard Dean, MD. »
November 11, 2008
Circuit City: Down, and not likely to get up.
Financial Times: The Richmond, Virginia-based Fortune 500 company, the second largest electronics retailer, files under Chapter 11 of the Bankruptcy Code. Owes HP and Sony a bundle, too. For what it's worth, Circuit City was a leader in spectacularly lame CS at every store we "studied". Lethargy, and GenY-led apathy raised to high art, really jumped out at you. We're not that sad. Bonus bummer: most stores will operate through the holidays.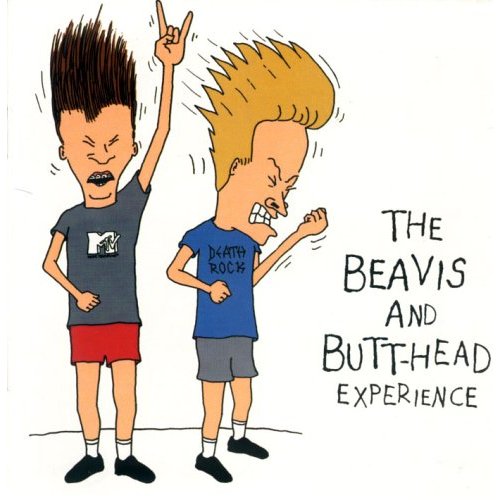 Circuit City employees keep on working anyway.
Art: M. Judge/MTV
Posted by Holden Oliver (Kitzbühel Desk) at November 11, 2008 12:59 AM
Comments
Circuit City managed itself exactly like big law. Don't you recall when it fired all its experienced staff to cut costs?
No different than the up and out at four year game by big law.
Posted by: Moe Levine at November 15, 2008 02:02 PM
Post a comment
Thanks for signing in, . Now you can comment. (sign out)
(If you haven't left a comment here before, you may need to be approved by the site owner before your comment will appear. Until then, it won't appear on the entry. Thanks for waiting.)