« Kitzbühel, Austria. | Main | Nicholas, again. »
December 23, 2008
Festival of the Lanham Act
It's also known as The Trademark Act of 1946, as amended (15 U.S.C. §§ 1051-1127). But most of us call it the Lanham Act, popularly named after Texas U.S. Representative Fritz Lanham, who served from 1919 to 1947. The son of a Texas governor, Lanham was an amateur magician, a writer of two musical comedies, and even toured with a stage company before serving in Congress. Blawg Review, this week, #191, is hosted by Likelihood of Confusion, named after the operative language giving much of the Act its real play, and it's a first-rate job (trust us) by New York-based Ron Coleman, a leading IP lawyer-blogger. WAC? loves the Lanham Act, especially section 43(a) because of its remarkable versatility in the hands of the right lawyer:
§ 1125. False designations of origin, false descriptions, and dilution forbidden

(a) Civil action

(1) Any person who, on or in connection with any goods or services, or any container for goods, uses in commerce any word, term, name, symbol, or device, or any combination thereof, or any false designation of origin, false or misleading description of fact, or false or misleading representation of fact, which—

(A) is likely to cause confusion, or to cause mistake, or to deceive as to the affiliation, connection, or association of such person with another person, or as to the origin, sponsorship, or approval of his or her goods, services, or commercial activities by another person, or

(B) in commercial advertising or promotion, misrepresents the nature, characteristics, qualities, or geographic origin of his or her or another person's goods, services, or commercial activities,

shall be liable in a civil action by any person who believes that he or she is or is likely to be damaged by such act.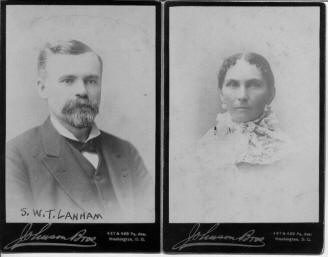 Fritz Lanham's parents, the Governor and Mrs. Lanham (and because we couldn't find a photo of Fritz).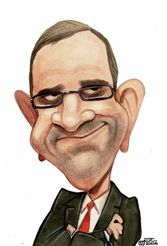 Ron Coleman, more or less (we have no photo of his parents).
Posted by JD Hull at December 23, 2008 05:48 PM
Comments
OK, we aim to please (see comment URL).

Posted by: Ron Coleman at December 24, 2008 06:41 PM
Thanks, Ron. And they are very good-looking, too. Well we'll stop there....happy holidays, sir.
Posted by: Holden Oliver at December 25, 2008 05:14 PM
Post a comment