« China Corruption Happens. | Main | You think? »
February 17, 2009
The Republic of Bennett
WAC? loves Texans, Texas, Houston, Texas, Archie Bell and the Drells, ZZ Top, Shelley Duvall, the late Bob Eckhardt (8th District Congressman, 1967–1981), and criminal defense lawyers. Always have. And we admire everything about Mark Bennett's first-rate Blawg Review #199 at his outspoken and useful-as-hell Defending People. We admired this sentence, too: "The lesson for trial lawyers is that the way we ask our questions affects not only the answers we get, but also whether we get answers at all." Tighten up, y'all.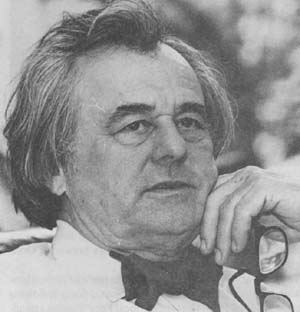 Robert Christian "Bob" Eckhardt. Lawyer, editor and lawmaker (1913-2001). One authentic human.
Posted by Holden Oliver (Kitzbühel Desk) at February 17, 2009 11:30 PM
Comments
I'm gonna remember that statement. The craft of asking nuanced questions...
Posted by: Brad Luo at February 20, 2009 10:03 PM
Post a comment
Thanks for signing in, . Now you can comment. (sign out)
(If you haven't left a comment here before, you may need to be approved by the site owner before your comment will appear. Until then, it won't appear on the entry. Thanks for waiting.)