« Adoration of the Magi, Giotto, 1310s | Main | Pantheon: Janus Blythe »
December 30, 2020
Goethe jokes with The Immortals.
Eternity is a mere moment--just long enough for a joke.

--Hermann Hesse's version of Goethe, dead, possessed of a superior perspective, and speaking to Harry Haller, in Steppenwolf (1927).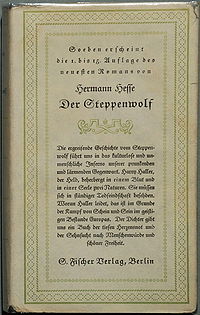 Posted by JD Hull at December 30, 2020 11:59 PM
Comments
It'll only seem like an Eternity!!
Posted by: Karla McGowan at April 21, 2019 01:44 PM
Post a comment
Thanks for signing in, . Now you can comment. (sign out)
(If you haven't left a comment here before, you may need to be approved by the site owner before your comment will appear. Until then, it won't appear on the entry. Thanks for waiting.)