« McDonald's saves Germany. | Main | Is that an elected state judge in your pocket? »
February 23, 2009
IP Monitoring and Lobbying: Our Kind of Better Mousetrap.
In or out of DC, a lawyer in a "regulated-industry" practice is often a lobbyist in the broadest sense--you may not like the word, but get over it--if he or she monitors developments in Congress or the federal agencies, even occasionally, and is poised to react to them for clients. Many tax lawyers are a good example. If you aren't one, you may serve clients more effectively if on occasion you are one from time to time. Do check registration requirements to see if they apply to you; much of time, they won't, but don't guess.
It's okay to be "one". You don't need to lapse into stealing, womanizing or hanging around Kelly's Irish Times or The Monocle--although we do recommend The Monocle. At the Queen City's Patent Baristas in southern Ohio, see "Build a Better Mouse Trap" and this site, a new tracker of policy development and legislation in the area of patent reform. Patent Baristas:
The Better Mouse Trap Blog is supposed to track legislative and regulatory developments, highlight member company activity, and deliver filter-free pro-patent reform messages to interested audiences, which seems like an oxymoron. While they have an agenda, we're certain people will take away what they want.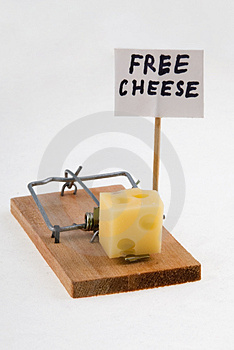 The BMT Blog is free, too.
Posted by Holden Oliver (Kitzbühel Desk) at February 23, 2009 02:27 PM
Comments
Post a comment
Thanks for signing in, . Now you can comment. (sign out)
(If you haven't left a comment here before, you may need to be approved by the site owner before your comment will appear. Until then, it won't appear on the entry. Thanks for waiting.)