« U.S. Const. Amend. I: GeekLawyer Test on 3.16.09 | Main | A moving tribute to the Human Spirit. »
March 16, 2009
LexThink March 29-30: Head Heartland, Young Man.
The next LexThink is Sunday and Monday, March 29-30, 2009 at Washington University, St. Louis, Missouri.
Even the payment terms are innovative. If we can, we will send someone from Hull McGuire PC. Will all depend of course on actual length of this year's St. Patrick's Day recovery period--generally a fortnight (about 13.5 days average) so we'll be cutting it close.
Do visit LexThink: Innovate for details. Designed by Matt Homann, our friend, adviser and entrepreneur-lawyer-international consultant--his recent travel schedule makes WAC?'s seem provincial, pedestrian, pint-sized, paltry--who was looking freshly at things before that was cool. Go see Matt in Missouri this month. Catch him in the Heartland before he heads back to Europe.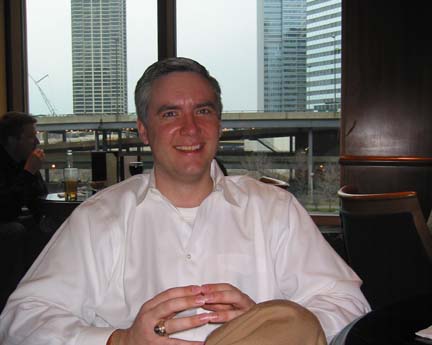 Matthew Homann in repose.
(photo by E.T.Attorney)
Posted by JD Hull at March 16, 2009 12:59 AM
Comments
Post a comment
Thanks for signing in, . Now you can comment. (sign out)
(If you haven't left a comment here before, you may need to be approved by the site owner before your comment will appear. Until then, it won't appear on the entry. Thanks for waiting.)