« The horror of January 6, 2021. Never again. | Main | Henry Miller's Heir. »
January 12, 2022
Real Heroes: Parker Posey
They're picking up prisoners and putting 'em in a pen. And all she wants to do is dance.

--Danny Kortchmar/WB Music Corp. ASCAP (1984)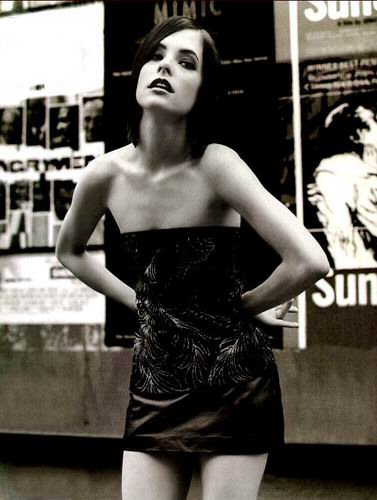 Rent "Party Girl" (1995) and watch her dance in the last scene. Parker Posey is her own World: picaresque, funny and eccentric, all without being contrived. This is the intensely pretty Bohemian girl next door. Playing the floundering Manhattan girl-turned-librarian, Posey has you convinced by the end of the movie that, when she's nervous or uncomfortable in her real non-actress life, she automatically just starts to dance. It's like having Katharine Hepburn, Neal Cassady and François Villon in one person.
In 2006, I met Posey in the Newark Airport when I was on the way to Manchester, and would have been happy to miss my plane. She was headed to New Mexico to work. When she speaks, she has the slightest trace of an American southern accent, having grown up in both Maryland and Mississippi. She is unassuming and subtle, only fleetingly hip and ironic, and looks you in the eye. What surprised me about her in person the most was this: her authenticity and smarts cannot hide how gorgeous she is.
So there's lots going on here. It's easier to understand why for years Posey has turned down money and type-casting (urban bimbette was always a risk) in favor of brave, odd and "forward" roles. She's an actress first, and a celebrity somewhat reluctantly. And only then if it doesn't get in the way.

Posted by JD Hull at January 12, 2022 11:58 PM
Comments
Post a comment