« The Duke Experience | Main | Plan B for recruiting "Grunts"? »
September 04, 2009
P&G's new chief Bob McDonald: On leadership.
The graveyards of leadership are littered with people who have ignored culture.
Bob McDonald, the new CEO of Procter & Gamble (NYSE: PG), which ranks 10th on Fortune's Most Admired Companies list, recently discussed his leadership philosophy on "Strategy with Passion" on the VoiceAmerica Business Channel. McDonald teaches that, to be successful, one must study and appreciate the client's culture. You can-–and should--hear the interview in this podcast. McDonald joins the discussion at 16:58. If you would like to see his leadership philosophy in print, it's in the appendix to The Leader's Compass, 2nd Edition.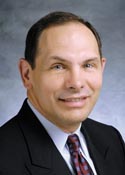 Procter & Gamble Co.'s Bob McDonald. He just received a 40% salary raise--up to $1.4 million--when he took over as chief executive last month. Like P&G or not, the company and its home-grown management have a history of profits, stability and genuine class. Just twelve CEOs in a 173 years.
Posted by Rob Bodine at September 4, 2009 07:31 PM
Comments
Post a comment
Thanks for signing in, . Now you can comment. (sign out)
(If you haven't left a comment here before, you may need to be approved by the site owner before your comment will appear. Until then, it won't appear on the entry. Thanks for waiting.)