« "All hat, no cattle". | Main | Richard Nahem: A Paris Christmas. »
December 18, 2009
It's Limey Time at the ABA Blawg 100.
Two Hip Brit Wits. Legal London and the Profession Unbound can be found at GeekLawyer and Charon QC.
GeekLawyer is a barrister with an IP specialty. He is smart, rude*, hopelessly un-PC, and usually toasted. A tad more sober, Charon QC is a charming academic with a velvet voice and golden pen. He is eclectic, erudite, and only mildly Albion-eccentric. I.e., criminally insane by Yank/New York City standards.
These blokes are lawyers. But, even so, each steps up and just says it--on a variety of subjects. Each reconnects us with our European forms and heritage. And of course neither uses "party" as a verb. Or "interface" as a word. What more could we want from real Limeys? Or from real Lawyers?
So do vote (just click on ABA banner above) for our English cousins in the ABA Blawg 100's In My Humble Opinion category. These are not the only remarkable sites in the "IMHO" niche--but do cast your votes for these two fine writer-thinkers.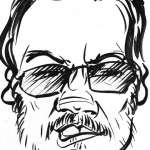 *On good days, Americans are merely dismissed as "the colonials".
Posted by JD Hull at December 18, 2009 11:22 PM
Comments
Yes. Bloody colonials, albeit errant wayward & reluctant ones.
Posted by: Geeklawyer at December 13, 2009 01:13 PM
Post a comment
Thanks for signing in, . Now you can comment. (sign out)
(If you haven't left a comment here before, you may need to be approved by the site owner before your comment will appear. Until then, it won't appear on the entry. Thanks for waiting.)