« China Business: The Rules. | Main | Big Moxie in Greensboro: Kyle Singler. »
March 13, 2010
UPDATED: CPR's Interview of Richard Susskind: "The End of Lawyers?"

If you haven't read him yet, you've probably heard of Richard Susskind, of Susskind's latest book--or at least of the idea that looms in its title that might even keep you from buying and reading it. Last month, in-house lawyer Mike McIlwrath, in a two-part discussion on February 19th and February 26, interviewed Susskind, author of The End of Lawyers? - Rethinking the Nature of Legal Services. Rather than angst, what emerged was a fountain of ideas and opportunities for lawyers who serve higher-end clients.
And technology--if in the hands of seasoned corporate lawyers--will be a major facilitator.
As clients and the profession continue to change before our eyes, only a few have made it a full-time job to think through the fallout and discuss solutions. Susskind is a expert in legal technology who, in the mid-1980s, studied and obtained a post-graduate degree in computers and law. In the next 25 years, he wrote, lectured, and authored two other books, as well as countless columns on law for The Times of London.
Much of his work concerns the effects technology is having on corporate law practice globally. A popular speaker these days, Susskind teaches in Glasgow and London and, since 1998, has been IT Adviser to the Lord Chief Justice of England.
"More for less" as the new regime. Susskind has long predicted IT-driven changes in the relationships between in-house departments and firms. How work will get done, and paid for, Susskind has argued, is about to change, radically and in the long term. Moreover, those changes, while threatening at first, are likely to make lawyering more enjoyable--or at least more fun for the handful of us drones who actually liked it in the first place.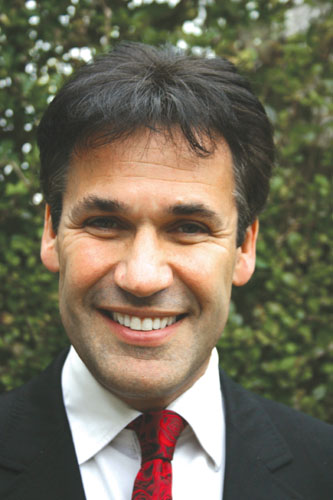 Richard Susskind
Posted by JD Hull at March 13, 2010 11:59 PM
Comments
Because Marverick Tube had a St. Louis connection, I had just finished reading Law Debenture Trust v. Maverick Tube (2nd Cir. Feb. 19, 2010) when I came across this post.
Law Debenture is a tale of woe because the lawyers who drafted the indenture agreement listened to clients who demanded more for less.
The client, surprise, got less for less.
The plaintiff were noteholders in Maverick, which refused to allow conversion of their notes to cash and stock following the acquisition of Mavrick. The district court granted summary judgment to defendant.
The Second Circuit affirmed, holding that, under the express terms of the indenture, the acquirer was not a "Public Acquirer" because its securities that were traded on the New York Stock Exchange were not its ordinary shares but were ADRs. Talk about a mean narrow reading of a contract.
Respectfully, I would suggest that Mr. Richard Susskind has it backwards. He should be asking, how can legal services be delivered that will avoid this result. His premise is false. Few deals of any kind are plain vanilla when it comes to documentation. They only appear to be because nothing goes wrong. Thus, the sale of single family home appears to be something that can be easily "papered," because there are no problems in most sales.
The bitter lesson, learned again and again, is that the documents are always inadequate, and frequently the cause of the problem, when something goes wrong.
Unfortunately, the message Mr. Susskind sells--What, me worry--is what clients want to hear, and will pay more to hear, but that is not the job of the lawyer, which is more often to say, "No, you need to worry about this and this and that."
Posted by: John Davidson at March 11, 2010 02:15 PM
Post a comment