« Idealawg: Can anyone fix Gen Y's quick-fix chip? | Main | Canadian Bar Association: Serious about clients. »
March 09, 2010
Hermann the German: Casting a Cold Eye.
"The Germanic work ethic is a hilarious myth."
Apparently, it's not just Yanks. The work ethic is suffering globally during The Recession. In "Here people work until they are 67?", Hermann, our long time Berlin-based stringer, reports a new drama across the Atlantic.
In the wake of a recent meeting between German and Greek officials on the issue of Greece's mounting debt problems, a German tabloid is telling Greeks to work harder (get "a more Germanic work ethic"). To avoid financial crisis, Greeks must rise earlier and work harder, the newspaper gently suggests, in an open letter to the Greek prime minister, George Papandreou.
Well, Hermann's not buying any of it. Nonetheless, we know that Germans on occasion are overcome by motivation and resolve.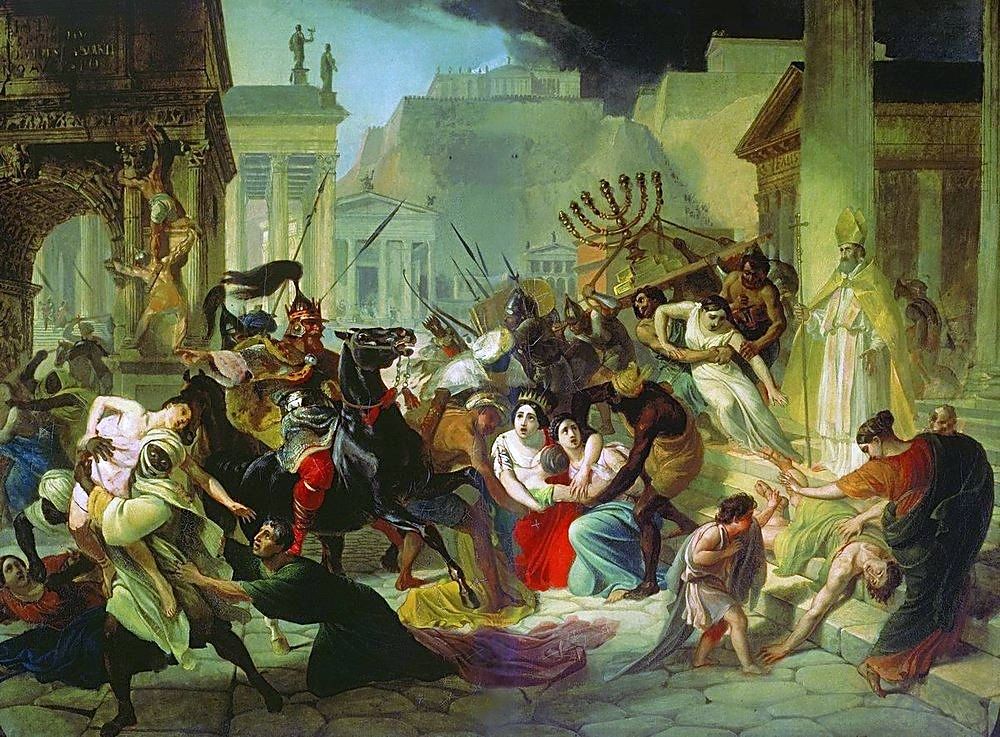 Sacco di Roma - 455, Karl Briullov, Russian (1799–1852)
Posted by JD Hull at March 9, 2010 11:59 PM
Comments
Post a comment
Thanks for signing in, . Now you can comment. (sign out)
(If you haven't left a comment here before, you may need to be approved by the site owner before your comment will appear. Until then, it won't appear on the entry. Thanks for waiting.)