« Hull House, Mountain Grove, Missouri circa 1905 | Main | 301 Flowers, Duke University. »
July 27, 2022
Sparta: Money, Guns and Women We Love.
War is the last of all things to go according to schedule.

-- Thucydides (460 BC - 395 BC) in The History of the Peloponnesian War.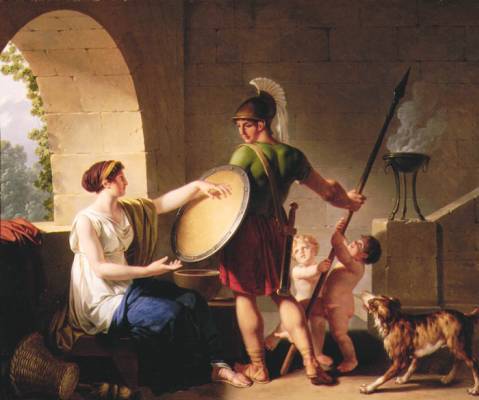 Spartan Woman Giving a Shield to Her Son, 1805, Jean-Jacques-François Le Barbier. In the lore and legend of Sparta, when a son left home for the armed forces, his mother said: "Fight well and fairly. Return with your shield or on it."
Posted by Holden Oliver (Kitzbühel Desk) at July 27, 2022 11:59 PM
Comments
Post a comment