« IDN Interview 90: Better Global Commercial Arbitration. | Main | Birthday No. 234: But is America still in its Terrible Twos? »
July 03, 2010
The Economist: Even Ancient Sumo Needs a Good Cleaning.
Gambling with an old, multi-layered and heavyweight sport. See "Japan's Sumo Scandal: Caught Off-Balance". Exceprt:
The scandal says a lot about modern Japan, a country undergoing a sweeping transition from informal, implicit rules to formal, explicit ones. Institutions long closed to public scrutiny are becoming more accountable.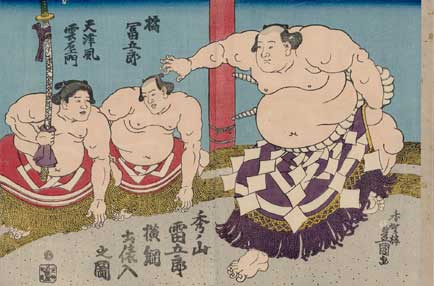 Posted by Holden Oliver (Kitzbühel Desk) at July 3, 2010 01:50 PM
Comments
Post a comment