« Can America please resurrect "Bullying" at work? Before it's too late? | Main | Stock Market Weekly: Investment trends in energy markets. »
February 04, 2011
Duke Undergraduates: Neuroscience on the Brain.
Economic models leave room for questions—they don't explain the irrationalities we witness in the markets every day. Neuroeconomics, on the other hand, could get there.

--Andrea Mihic, 20, Duke Economics major.
Straight Dope from Home of The Dope Shop. This semester, there are 119 Duke students in the new Neuroscience major. Eleven graduated with Neuroscience degrees last year. For more, see the vigilant, star-breeding, limousine-liberal and 106-year-old student daily called The Chronicle, still Funky after all these years. And still at Flowers Third Floor. Total Coverages. Final Wisdoms. Tweed in the Closets.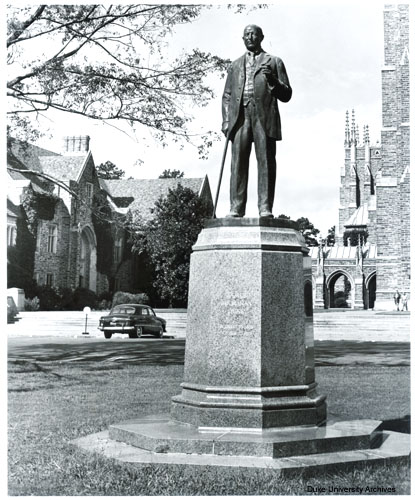 Above: Honest Buck Duke with trademarks Cane and Mega-Doobie.
Posted by JD Hull at February 4, 2011 11:59 PM
Comments
Post a comment
Thanks for signing in, . Now you can comment. (sign out)
(If you haven't left a comment here before, you may need to be approved by the site owner before your comment will appear. Until then, it won't appear on the entry. Thanks for waiting.)