« "Nihil est incertius volgo." In 2012, may bloggers everywhere Think On Their Own again. Too much "me, too" Lemming-Think in 2011. | Main | Even at Christmas, Mother Russia Screams Like a Banshee. »
December 21, 2011
Queen of the Pantheon: Elizabeth Rosemond Taylor (1932-2011).
Seventy years as a stand-out in the toughest profession there is. Mean, beautiful, elegant, driven, funny-catty, suffering, sensitive, compassionate and enormously and mystifyingly gifted, both Dame and Gorgeous Auntie Mame, she was the Goddess of the Greatest Generation. Forget about husbands and tabloids and gossip and Burton-era schmaltz. Remember her for talent, hard work, spirit and endurance--all in proportions we may never see again. Elizabeth Taylor is the violet-eyed Queen of the only Pantheon that matters at WAP.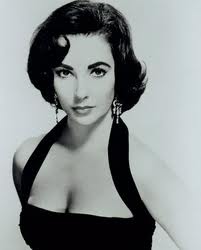 February 27, 1932 - March 23, 2011.

Posted by JD Hull at December 21, 2011 11:59 PM
Comments
Post a comment
Thanks for signing in, . Now you can comment. (sign out)
(If you haven't left a comment here before, you may need to be approved by the site owner before your comment will appear. Until then, it won't appear on the entry. Thanks for waiting.)