« Los Angeles | Main | At Cross-Culture: Caste, Class and Lower England. »
April 18, 2011
Bennet Kelley: The GOP's Borat Budget.
Will the GOP budget make America "the only developed nation in the world that aspires to be Kazakhstan"? See Bennet Kelley's new piece at DemocraticUnderground.com. Pictured below, sort of: Republican budget guru Rep. Paul Ryan (R-WI).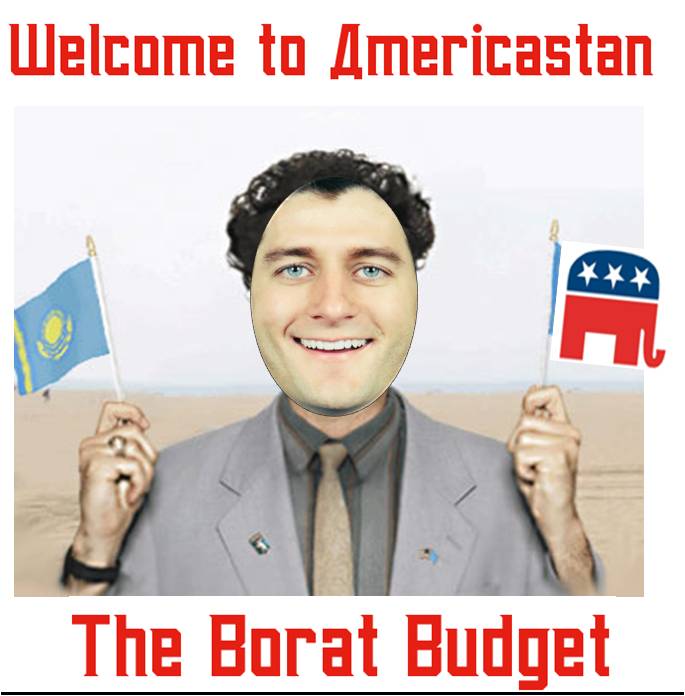 Posted by JD Hull at April 18, 2011 12:58 AM
Comments
How so? Lack of services? Sometimes there just isn't money in the budget and you need to cut back or you'll fall into a pit of debt.
Posted by: Joe at April 18, 2011 08:45 PM
Post a comment