« Speakers' Corner, London: "Happy Friday, you daft bastards." | Main | Barham, Canterbury, Kent, England. »
November 18, 2022
London, 1841: Ben Disraeli is Fed Up.
I cannot be silent. I have had to struggle against a storm of political hate and malice which few men ever experienced.

--Young MP Benjamin Disraeli (1804-1881), asking Robert Peel for a post in the Peel Ministry in an 1841 letter. Peel refused him.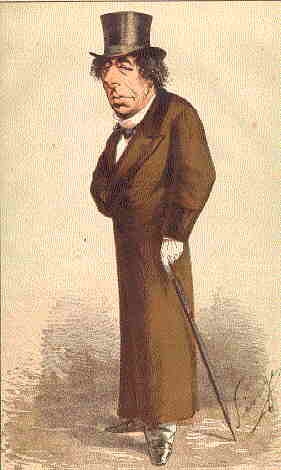 "Dizzy"
Posted by JD Hull at November 18, 2022 11:59 PM
Comments
Post a comment