« Make Yours Moxie, Justin. | Main | Picasso, Guernica and the German Officer: "Did you paint this?" »
July 18, 2011
John Herschel Glenn, Jr: Happy Birthday to a Crowdpleaser's Crowdpleaser.
This, Willy Loman, is what well-liked looks like. Twelve years after his 1962 earth orbits, John Glenn began to represent Ohio in the Senate. No one I know can remember anything he did in those 4 terms. But he didn't need to do anything. My fellow Buckeye was hands down the the most popular American from 1962 until 1999, his last year in Congress. He out-Iked Ike, and even seized upon the power of television before JFK. Ballsy. Unflappable. Our only Superstar Astronaut.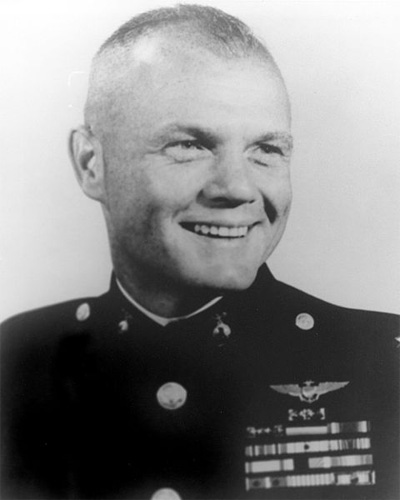 Born July 18, 1921, Cambridge, Ohio.
Posted by JD Hull at July 18, 2011 12:32 AM
Comments
Post a comment