« Marrakesh: Invest in "people different from you." | Main | Edinburgh's Hogmanay Celebration is Decadent and Depraved. »
January 02, 2012
Our 2nd "most popular" post in the last 12 months was about....Proofreading.
The Damning Quality of Faint Self-Praise. Yeah, Proofreading. Which is important to writers, lawyers, advertising execs and most civilized business people and--often like Writing Itself these days--is an underappreciated and endangered discipline.
The first, or "most popular", post at What About Clients/Paris? site in 2011 was infamous, often detested and the one of which we're most proud in the past year hands down (or thumbs down). We'll try get back to that one later this week or next and make a few important (we think) points about the offending post.
But the second most clicked-upon piece, from August 19, 2011, was this: "Proofreading: It's a Client Thing--Not Optional." We're even more pedestrian than we had thought. And could you check for typos in this post, please? There must be at least one.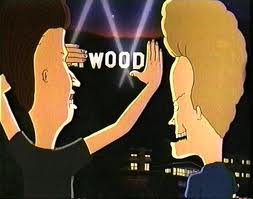 Proofreading: Unsexy but hard.
Posted by JD Hull at January 2, 2012 01:19 PM
Comments
JD
did I get a note to you about Monet, law firms, painting out to the edges, etc.?
Moe
Posted by: Moe.Levine at January 3, 2012 09:50 PM
Moe,
You may well have. But earlier this week we deleted about 5 by mistake. Sorry if it was one of yours. My fault and not Dan's.
HO
Posted by: Holden Oliver at January 4, 2012 02:49 AM
Post a comment
Thanks for signing in, . Now you can comment. (sign out)
(If you haven't left a comment here before, you may need to be approved by the site owner before your comment will appear. Until then, it won't appear on the entry. Thanks for waiting.)