« Day 2 of historic SCOTUS health care legislation argument: Under the Commerce Clause, can the government make me eat Broccoli, too? Spinach? Discuss. | Main | At Bennet Kelley's ILC Cyber Report: Full Text of FTC Privacy Proposal. »
March 29, 2012
In The Irish Times today: Democracy in Africa edges forward.
Do see "Africa's Democracy" in The Irish Times today. Excerpts:
The contrast over the last week between the stories of Senegal and Mali speaks eloquently of Africa's unsteady path to democracy half a century after both countries celebrated their independence. In Senegal, following elections on Sunday, power transferred peacefully from defeated incumbent President Abdoulaye Wade to his rival, Macky Sall, while in Mali soldiers last Thursday seized power after two decades of relatively successful democratic rule.

The coup, triggered by army anger at the government's handling of a northern rebellion, has been condemned by the UN, Mali's neighbours and major powers. Yesterday, however, in the capital Bamako, several thousand came out to oppose "foreign interference".

Across the region, democracy, despite setbacks, has been edging forward. In Niger and in Guinea, military rulers surrendered power to the people over the past 18 months. In Ivory Coast, an attempt to ignore an election victory by Ouattara provoked a citizen uprising successfully backed by foreign intervention. In Liberia, a losing opposition candidate cried foul last autumn after a poll widely seen as fair. The voters were not moved. And even Nigeria's imperfect elections last spring were a step forward.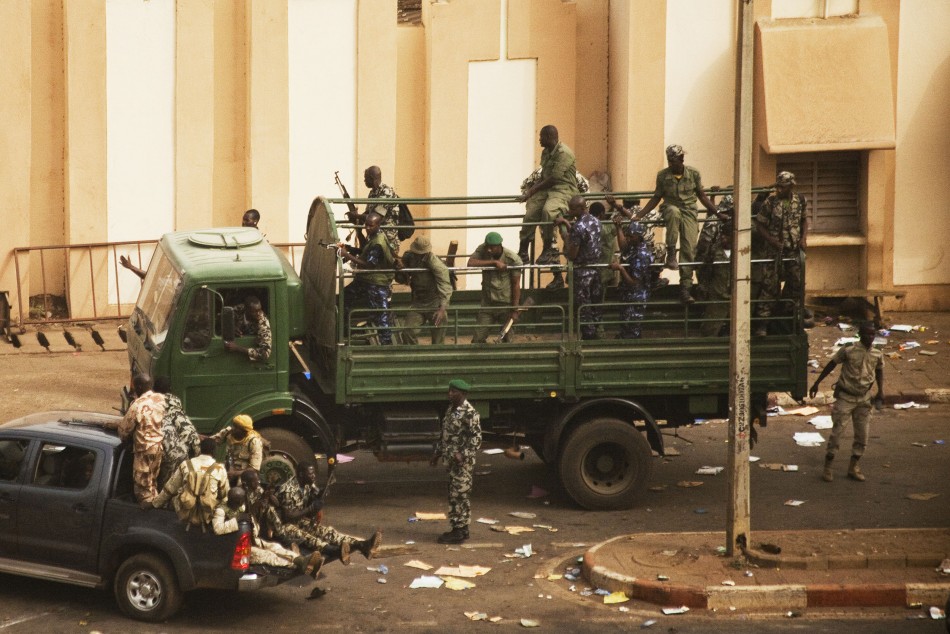 Reuters: Malian soldiers and security forces last week after announcing a coup d'etat in Bamako, the capital.
Posted by JD Hull at March 29, 2012 04:27 AM
Comments
Post a comment
Thanks for signing in, . Now you can comment. (sign out)
(If you haven't left a comment here before, you may need to be approved by the site owner before your comment will appear. Until then, it won't appear on the entry. Thanks for waiting.)