« June 6, 1944: Normandy. | Main | Bloomberg: Recession-spooked Americans cling to their current jobs. »
June 06, 2012
Lagos, Nigeria: Abuja Investigates. Black Box to U.S. Dana Air Managers Bolt.
From All Africa News via The Leadership in Abuja, Nigeria's capital, see "Nigeria: Dana Air Indian Senior Managers Flee Country". Excerpts:
As Dana Air's woes continue to mount over its plane that crashed on Sunday in Lagos, its senior managers of Indian nationality have reportedly fled the country as Nigerian aviation officials investigate the cause of the crash.

Leadership gathered that the managers hurriedly fled because of the anger the death of more than 200 people has generated and the alleged Dana Air's complicity in the crash.

There are reports that the ill-fated plane was poorly maintained and in bad shape when it made its last flight.

Meanwhile, people living close to the place where Dana Air's Boeing MD-83 plane crashed have raised the alarm over the stench emanating from the site at the Iju-Ishaga area of Lagos State.

The residents of the densely populated area lamented that apart from the wreckage that still liters their vicinity, the offensive odour oozing from the site of the crash calls for concern over the state of health of those inhaling the stench.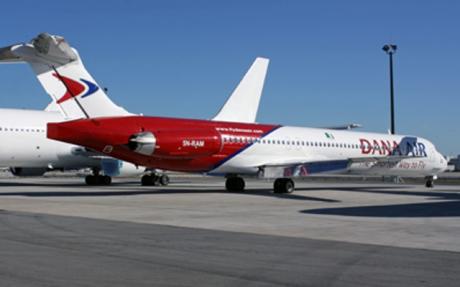 Posted by Holden Oliver (Kitzbühel Desk) at June 6, 2012 11:59 PM
Comments
Post a comment
Thanks for signing in, . Now you can comment. (sign out)
(If you haven't left a comment here before, you may need to be approved by the site owner before your comment will appear. Until then, it won't appear on the entry. Thanks for waiting.)