« Bloomberg: Recession-spooked Americans cling to their current jobs. | Main | Silverman, Allen & Bruce »
June 08, 2012
China in Africa: China, Taxation & African State-Building.
See "Chinese Thinking on Taxation and African Infrastructure" at Deborah Brautigam's fine and much-needed China in Africa: The Real Story. Her recent post touches on road building in Kenya to points in South Sudan. Query: Are there any other blogs or resources on the important but mysteriously under-reported subject of China in Africa? We'd like to know.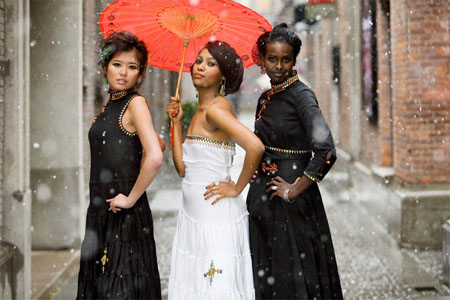 Above from The Shanghaiist: "Fusing Africa and China through Design".
Posted by Holden Oliver (Kitzbühel Desk) at June 8, 2012 12:45 AM
Comments
Post a comment
Thanks for signing in, . Now you can comment. (sign out)
(If you haven't left a comment here before, you may need to be approved by the site owner before your comment will appear. Until then, it won't appear on the entry. Thanks for waiting.)