« It's Bloomsday. The day you meet your wife can be its own world. | Main | Why I took 10 minutes off from work to trim my LinkedIn connections down to 400 of my closest friends. »
June 17, 2012
Ah, here we go...Greece on Sunday: "The eyes of the world..."
Is it just me--or does Greece, Europe's first democracy, even vote real slowly? NBC News: "Greeks go to the polls in vote that threatens to shake world economy".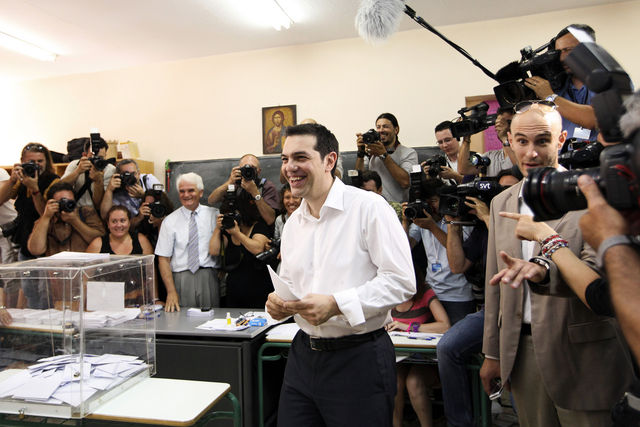 Bloomberg photo: Alexis Tsipras, the young leader of Greece's Syriza party. "Turn your backs on the two parties of bankruptcy." And, Dude, if you win, do not screw this up.
Posted by JD Hull at June 17, 2012 11:59 PM
Comments
Post a comment
Thanks for signing in, . Now you can comment. (sign out)
(If you haven't left a comment here before, you may need to be approved by the site owner before your comment will appear. Until then, it won't appear on the entry. Thanks for waiting.)