« 223 years ago, was the Marquis de Sade really a player in the storming of The Bastille? | Main | In the Huffington Post: Back from Berlin, Tan, Ready & Rested, Bennet Kelley is All Over Mitt Romney. »
July 17, 2012
Yesterday's USA Today: Gains in the services sector lead "uneven job recovery". This is news?
The front page USA Today article is far from comprehensive and might have better defined "services" industries--it ignores, for example, the growth of products-based businesses with large and profitable services components--but it does report some interesting numbers about jobs currently in services versus "non-services":
More than 70% of jobs lost in service industries have returned three years after the recession's end, while only 15% of jobs lost in manufacturing, construction and other industries that produce goods have come back. The analysis is based on Labor Department data from January 2008 — when total U.S. employment peaked — through last month.
And about the services businesses of accounting and law:
Accounting firms, for instance, have regained 87% of the jobs they lost. The industry is benefiting from growth in start-up businesses, as well as new financial rules and U.S. company expansions abroad, says Scott Moore, a senior manager for the American Institute of CPAs.

Legal services, by contrast, have regained just 17% of their lost jobs.

As litigation waned in the recession, many firms had to charge fixed, rather than hourly, fees, slashing revenue, says Hal Sirkin, a senior partner at Boston Consulting Group. Law firms are also relying more heavily on temporary legal professionals to handle investigations, says Charles Volkert, head of Robert Half Legal, a staffing firm.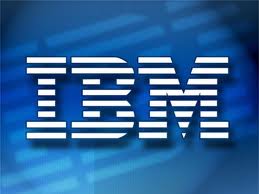 IBM: a products-based or services business?
Posted by JD Hull at July 17, 2012 01:39 AM
Comments
Post a comment
Thanks for signing in, . Now you can comment. (sign out)
(If you haven't left a comment here before, you may need to be approved by the site owner before your comment will appear. Until then, it won't appear on the entry. Thanks for waiting.)