« Cross-Selling: You Folks Really Partners? Or Just Sharing Space? | Main | No candy in the house? No problem, Jack. Just turn off the lights, lie on the floor. »
October 28, 2013
"Former titans of the world economy:" Britain, USA, Germany, France and Italy.
At October's Cross-Culture, do see "Russia's role in the BRICS union." Richard D. Lewis notes that Britain, USA, Germany, France and Italy are no longer the main engine of global expansion. Excerpts:
The BRICS union--comprising Brazil, Russia, India and China (with South Africa tagging along)--is a powerful union, commanding half the world's population and nearly 50% of world GDP. These figures, as seen by the West, are daunting enough, but, with further analysis, their significance increases sharply in connection with their relation to the expansion of global growth.

The year 2013 may well represent a tipping point for the global economy. For the first time since the Industrial Revolution galvanized Britain to dominate world trade in the 19th century, emerging economies will produce the majority of the world's goods and services. The inhabitants of the rich, advanced countries are about to become less important, in terms of both production and consumerism, than the masses of people living in the planet's poor and middle class income countries.

The former titans of the world economy – Britain, USA, Germany, France, Italy – are all rapidly dropping out of the top 10 producers and consumers as far as expansion is concerned. By 2020, only the US stands a chance of qualifying. By that year, the whole of the EU may well contribute only 5-6% of global economic expansion. China and India will represent half of it.

China is, of course, a clear leader of growth, already starring for nearly 20 years with figures of 10% and more, but the other BRICS countries were not far behind and even non-BRICS states like Mexico and Indonesia made the top 10 around 1995. The fastest-growing countries in 2013 included South Sudan (31%), Libya (20.2%), Mongolia (14%), Paraguay (11%), Panama (9%) and Mozambique (8.4%).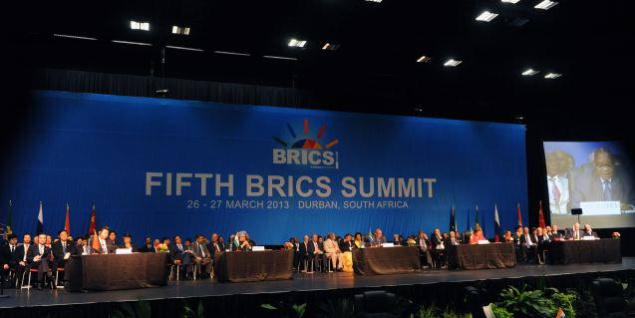 Posted by JD Hull at October 28, 2013 11:33 PM
Comments
Post a comment
Thanks for signing in, . Now you can comment. (sign out)
(If you haven't left a comment here before, you may need to be approved by the site owner before your comment will appear. Until then, it won't appear on the entry. Thanks for waiting.)