« In these sleepy SoCal towns there's just no place for a street fightin' man. | Main | Early Dog Days in California: Upper-90s with increasing existential dread by Monday. »
May 16, 2014
Pending in Iraq's Parliament: Legislation permitting men to marry 9-year-olds.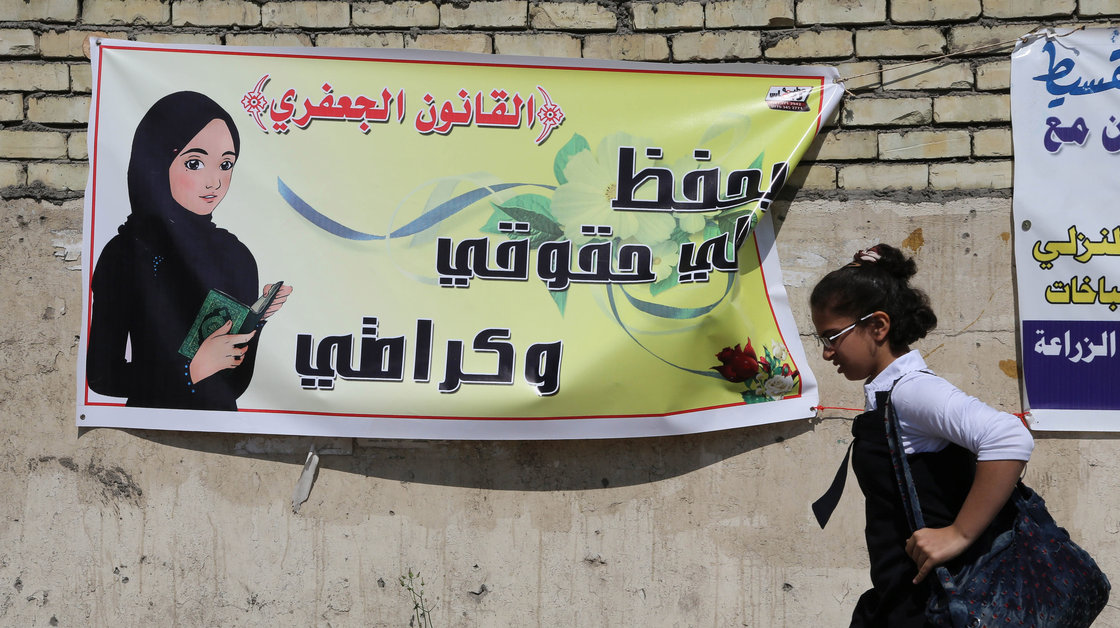 Karim Kadim/AP
We missed this one two days ago. National Public Radio reports at one of its blogs that "Iraq Debates Law That Would Allow Men To Marry 9-Year-Old Girls". To be fair, the proposal, as NPR writer Alice Fordham notes, is not expected to get very far. It was lobbed in there as a way to placate and garner support from conservative Muslims in Iraq's boonies. Still, it's an interesting piece that reflects the frustrations of women in Iraq. As one activist Baghdad lawyer interviewed pointed out, women's rights in Iraq may be on the decline, "despite the intellectual openness that women had benefited from following the American occupation". An excerpt from Fordham's post:
Since the U.S.-led invasion of 2003, she [the Baghdad lawyer} says, there's been Internet access, a growing civil society and more opportunities to travel. But conservative religious politics are also on the rise. She says she's seeing women's rights regress.

The proposed legislation is known as the Jaafari law, after a school of Islam by that name. It still needs to be passed by Parliament, which is not expected to take any action until Iraq forms a new government. The country had elections last month, but the results have not been announced; it will likely take weeks or even months of negotiations before a new government is in place.
Posted by JD Hull at May 16, 2014 05:15 AM
Comments
Post a comment