« Peter Dennis Blandford Townsend: Do you ever work like he plays? | Main | United States of America v. Wang Dong, et al. (Crim. No. 14-118 W.D.Pa.) »
May 20, 2014
Dan Harris's China Law: Contracts That Work.
Seattle-based Dan Harris, at his enduring, practical China Law Blog discusses China Contracts That Work. Dan's post begins:
There are three rules for making contracts enforceable in China:

Make the jurisdiction a China court.

Make the governing law Chinese law.

Make the governing language Chinese.

American companies routinely insist on contract provisions that effectively render their contracts unenforceable in China. By their own efforts, they make their contracts worthless, much to the amusement of the Chinese side of the transaction.

Calling for U.S. court jurisdiction is almost always a disaster because Chinese courts will not enforce U.S. court judgments. If, as is usually the case, the Chinese party has no assets in the United States, the U.S. judgment is effectively worthless.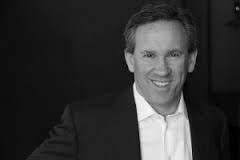 Dan Harris
Posted by JD Hull at May 20, 2014 08:59 PM
Comments
Post a comment
Thanks for signing in, . Now you can comment. (sign out)
(If you haven't left a comment here before, you may need to be approved by the site owner before your comment will appear. Until then, it won't appear on the entry. Thanks for waiting.)