« Prisoner of Rock 'n' Roll: The Eagle Flies on Friday. | Main | Ben Bradlee Story #2: "What did you do in WWII, Ben?" »
October 03, 2014
Want to find out what pros think of your unpublished novel?
Double Bridge Publishing Company, Inc.. Double Bridge is a new online publishing service based in Washington, D.C. launched last month by Florida businessman Richard O'Brien. Double Bridge uses a crowdsourcing model to identify, evaluate, edit, market and publish fiction and nonfiction works of published, unpublished and new authors. It was established to get the best writing to an eager reading public without the usual bottlenecks caused by entrenched literary agent-publishing house regimes that affirmatively limit the number of titles published each year.
Unlike most established brick and mortar publishers, Double Bridge relies on crowdsourcing for much of its publishing functions, and provides valuable review services, close to cost, to writers and the public. A manuscript is reviewed for a small fee by several qualified reviewers who help decide the next steps for the work. Double Bridge has over 100 reviewers to critique and edit manuscripts quickly, usually within 24 hours, to get the process moving in the right direction. If you indeed know writers who are seeking publication of their work, please let me know who they are or have them contact me by our blog, by Messenger or by emails. Just find me. See also www.doublebridgepublishing.com.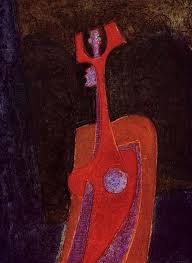 Posted by JD Hull at October 3, 2014 06:00 AM
Comments
Post a comment
Thanks for signing in, . Now you can comment. (sign out)
(If you haven't left a comment here before, you may need to be approved by the site owner before your comment will appear. Until then, it won't appear on the entry. Thanks for waiting.)