« Justin, exactly how would you like us to train you? | Main | In praise of structure: For lawyers and other underachievers. »
March 24, 2015
Training Justin, Part II.
See our March 20 post, "Justin, exactly how would you like us to train you?" Two other lawyer-bloggers chimed in on the happy workplace theme--the nice-sounding theme featuring workers, especially younger ones, that never seems to make much room for clients or customers. Many of us had hoped that happy workplace theme was dead or dying. Apparently not. See these two pro-client/pro-customer pieces that come at the issue from different angles: "The Return of The Happy" by Scott Greenfield at Simple Justice, and "Stop Trying to Be Happy, Lawyers" by Kate Mangan writing at The Lawyerist.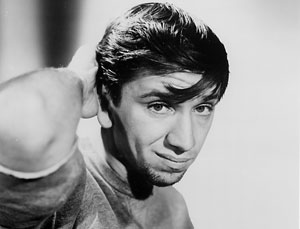 Allergic to Work: Bob Denver as Maynard G. Krebs (CBS photo).

Posted by JD Hull at March 24, 2015 03:05 AM
Comments
Post a comment