« Washington Examiner this week: "Who Can Beat Hillary?" | Main | One of us: Bless you, Mr. Trump. »
August 10, 2015
Journée du 10 août.
Louis XVI:
My God, it's a revolt!

Duke de la Rochefoucauld:
No, sir, it's a revolution.

--2 years earlier.
Two hundred and twenty-three years ago today, during the French Revolution, an insurrection at the Tuileries Palace marked the end of the French monarchy until the Bourbon restoration in 1814. An August 10, 1792, a mob supported by the Paris Commune stormed the palace, where Louis XVI and the royal family had been taken two years earlier and put under watch. The family fled to to take shelter at the Legislative Assembly. Three days later, the king was officially arrested and imprisoned. Six weeks later, on September 21, the National Convention abolished the monarchy and established the French Republic. King Louis XVI was executed on January 21, 1793.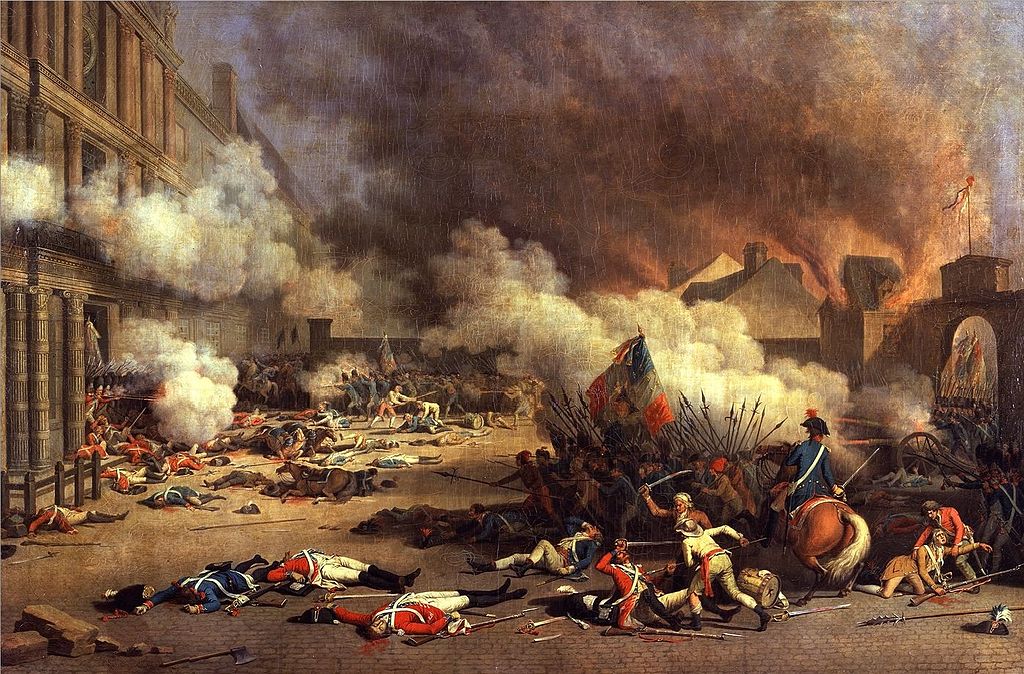 The Taking of the Tuileries ("Prise du palais des Tuileries") 1793, Jean Duplessis-Bertaux (1747-1819) National Museum of the Chateau de Versailles.

Posted by JD Hull at August 10, 2015 10:18 AM
Comments
Post a comment