« Unpublished novels or memoirs, anyone? | Main | Fair, balanced, pissed off: Fox News says Hillary owned stage in first debate. »
October 11, 2015
The Manhattan we loved long-time: "It's Chinatown, Your Honor."
Just 20 years ago, before The Great Neutering had squeezed the last bit of edge and play out of Western males, a first-chair lawyer in the middle of a four-week commercial trial defending the hallowed likes of Lever Bros, GM or IBM in the Southern District of Manhattan could still walk a few blocks north and set all his chickens free during a short court recess:
If it weren't for the massage parlors on Mulberry and Bayard Streets, I would not have been a successful trial attorney. I cannot count the numerous times I trekked to those establishments during a short recess or lunch break in the middle of a trial. After my happy ending, I would come back to court reinvigorated and re-energized. I really miss the pre-Giuliani days of NYC.

--Partner Emeritus, October 2, 2015 at Above The Law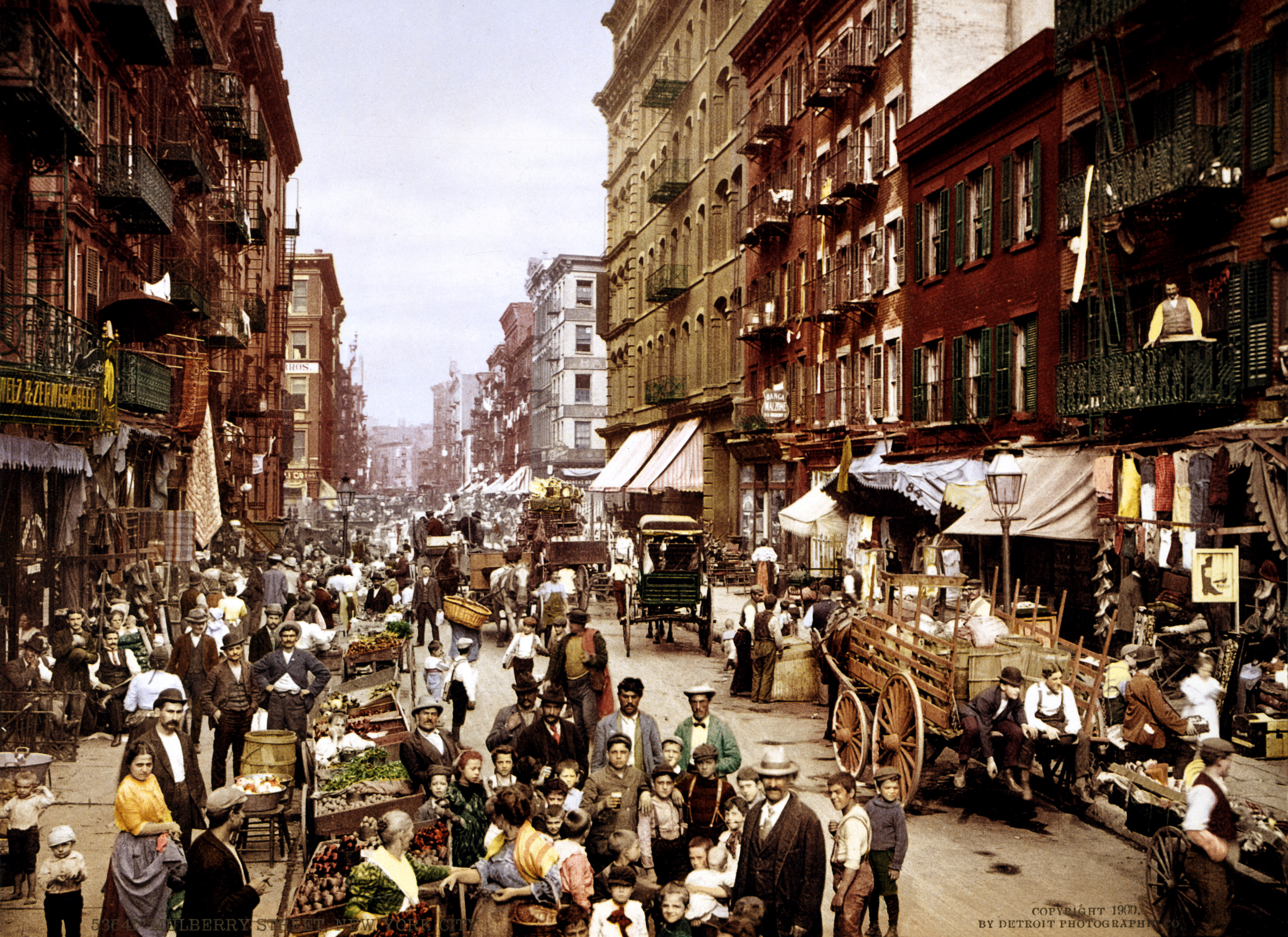 Before Guiliani and The Great Neutering: Mulberry Street, NYC, c. 1900.
Posted by JD Hull at October 11, 2015 12:59 AM
Comments
Post a comment