« But aren't there ways we can get GenYs to quit even quicker? | Main | GOP/Dem nightmare as SNL humanizes Donald Trump and Dr. Carson unmasked as ditzed-out old lying turd. »
November 07, 2015
Charon QC: Cricket and the Law.
See yesterday's Charon QC post Cricket and the Law, featuring Miller v. Jackson, a famous Court of Appeal of England and Wales decision on the torts of negligence and nuisance. When cricket balls are hit over the fence and onto the adjoining homeowners' property, what result? And in 2008, our West End man, now in Perth, Scotland, chatted up up Gordon Brown.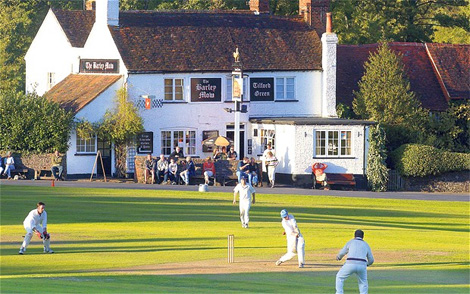 Soon after the case was decided, the plaintiffs moved their house.
Posted by JD Hull at November 7, 2015 05:15 PM
Comments
Post a comment
Thanks for signing in, . Now you can comment. (sign out)
(If you haven't left a comment here before, you may need to be approved by the site owner before your comment will appear. Until then, it won't appear on the entry. Thanks for waiting.)