« In Praise of Real Girls: Parker Posey | Main | Earth Day 2023, Edition No. 53 »
April 21, 2023
The Best of Partner Emeritus: On Stewardesses.
Flying is not the fun it used to be. If you came of age after The Great Neutering, here's some great American cultural and client service history you may have missed. See the nostalgic exchanges between commenters back in January of 2016--back when it had comments--at David Lat's Above the Law in "Former Biglaw Partner Who Got Wasted On Plane And Caused Flight Diversion Charged With Airplane Assault." Seventy-eight comments. Below is a sampling:
I miss the old days of flying first class on Pan Am. The stewardesses were very friendly, smoking a cigar was not taboo and slapping a flight attendant's posterior was greeted with a "you're a feisty one aren't you?" Nowadays, you get placed on the "no fly" list for innocuous conduct.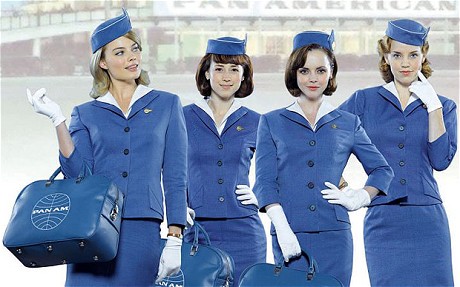 Posted by JD Hull at April 21, 2023 11:52 PM
Comments
Post a comment