« Free State of Jones | Main | Born Outlaws: The Americans »
July 01, 2016
Modern Men: Indoor Neutered Cats.
I see it on the streets, in stores, at sporting events, in airports and in both cities and town. The female demand for Indoor Cats--i.e., neutered, obedient heterosexual Western men who do as they are told--is apparently quite high these days in Europe and America. Ladies, how are these "men" in bed?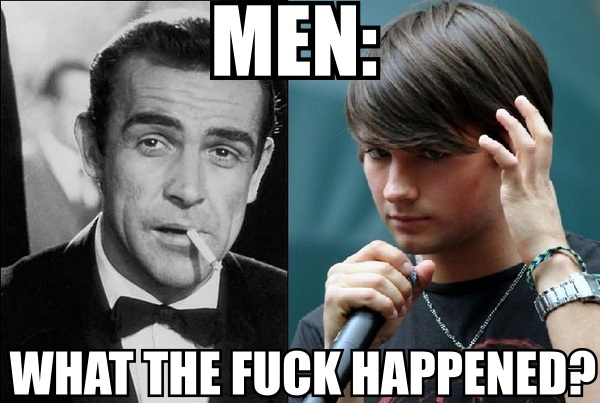 Posted by JD Hull at July 1, 2016 05:03 AM
Comments
Women happened.
Men are a breeding experiment run by women: if they do not like the results, they have only themselves to blame.
Posted by: anonymous at February 12, 2016 12:59 PM
Post a comment
Thanks for signing in, . Now you can comment. (sign out)
(If you haven't left a comment here before, you may need to be approved by the site owner before your comment will appear. Until then, it won't appear on the entry. Thanks for waiting.)