« Happy 209th, Mr. Longfellow. | Main | Partner Emeritus: On the State of the Legal Profession. »
March 01, 2016
Moral Superiority: "I'm a Racist. You're a Racist."
Racism and balking at Otherness is natural to humans. It has always gone on. Warring, distrustful tribes is, in fact, the history of this planet. The vast majority of us are racist and bigoted. Let's start there.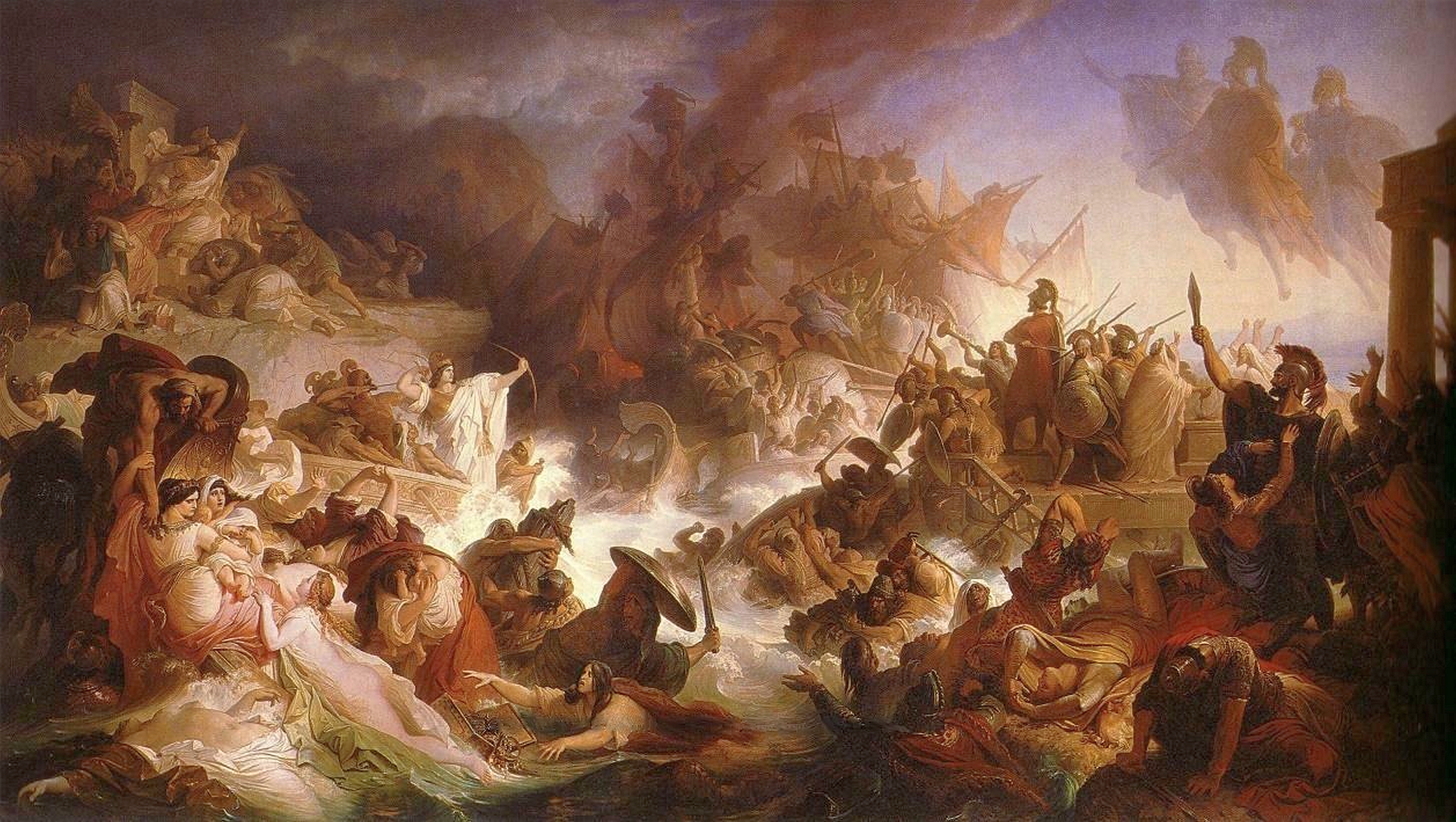 The Battle of Salamis, 1867, Wilhelm von Kaulbach. Between Greek and Persian armies, it took place near Athens in September of 480 BC.
Posted by JD Hull at March 1, 2016 07:47 AM
Comments
Post a comment