« Storytelling: Henrik Ibsen's Hedda Gabler. | Main | Season 3: One Night/One Person. »
January 08, 2017
Five Corporate Lawyer Stereotypes: "No. 2: The Risk-Averse Weenie..."
And from comments made in September at ATLS.
1. The Business Sense-Challenged Litigator. Tries business cases. Has zero business sense, biz talent, biz experience, biz understanding or biz chops. GCs often learn too late.
2. The Risk-Averse Weenie. Most of us.
3. The Secretly Embittered Lawyer. Hates lawyering but likes dressing up. Suddenly likes lawyering career after 3 beers with buddies on Friday afternoon. Claims to have read The Bramble Bush. Always mentions he's a lawyer to anyone he meets. Anyone. Everyone. House pets.
4. Litigation Partner Who Has Never Picked a Jury. Settles a lot. Spotted easily at first status conference.
5. The Polymath Transactional Lawyer. Quiet, creative, hardworking, reasonably contentiousness--and actually smart. Regularly embarrassed by the mediocrity, semi-literacy & shallowness of most litigators. Could be a tax lawyer, too; many are surprisingly well-educated, cultivated, accomplished, well-traveled and well-rounded.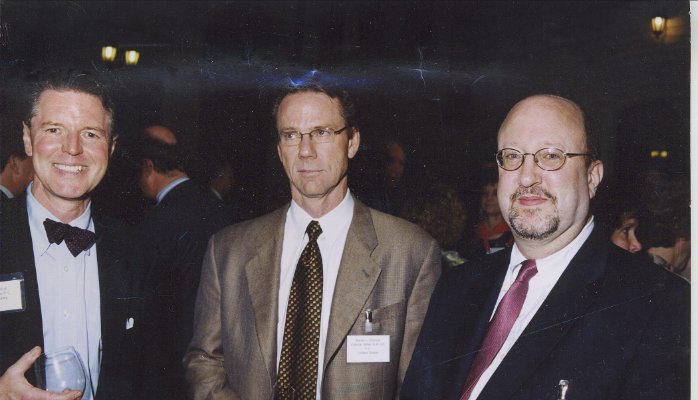 Non-stereotypical American business lawyers, Budapest 2009.
Posted by JD Hull at January 8, 2017 08:14 PM
Comments
Post a comment