« Shortridge | Main | Sam Johnson: On Pain. »
November 27, 2021
Holy Surprises of Handwritten Notes. Try not to screw this one up, Campers.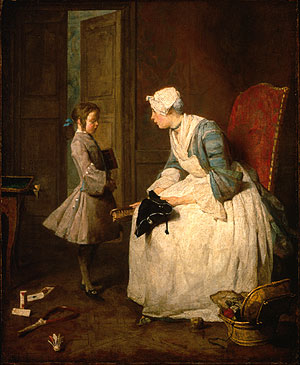 Here's another way to look at handwritten thank-you notes. If you DON'T send them, bad things will happen.
1. No one will give you any more business, or invite you to The Hamptons.
2. People will say mean things about your dog, your wife, your girlfriend, or about all three. Worse, they trash you.
3. If you went to Brown, snide people will remind you and your friends that Brown used to be the safety school for the Ivies.
4. If you were at Duke, they'll re-float the completely untrue story that Duke exists only because Princeton had too much honor and class to accept Buck Duke's filthy tobacco money and re-name Princeton Duke.
5. If Princeton, they'll just say you were always kind of light in the Cole Haans, too, and were once even seen dancing at an "alternative lifestyle" bar in the city--dressed in full leather biker garb--so what can you expect?
You get the idea. Thank people in writing. In your own hand. Do it every time and right away.
If by now you are not convinced that handwritten thank-you notes are noticed and appreciated (they are), pretend that I know more than you (I do), and do it anyway.
You can thank me later.

Posted by JD Hull at November 27, 2021 11:59 PM
Comments
Post a comment