« "Are lawyers just kidding themselves about delivering true service to clients?" | Main | Help, I'm a rock. »
July 02, 2008
Bad dog: GeekLawyer coverage
Oxford grads are baaad. Blawg Review #166, hosted this week by the Keith Moon of legal blogs, got noticed. Nothing sacred; no one spared.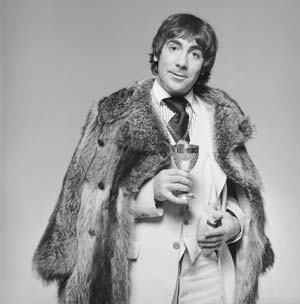 Posted by Holden Oliver (Kitzbühel Desk) at July 2, 2008 08:07 PM
Comments
What?! I didn't go to Oxford: I am heterosexual.
Posted by: Geeklawyer at July 2, 2008 03:03 PM
Not what we heard from your detractors on either point.
Posted by: Holden Oliver at July 2, 2008 10:16 PM
My Dear Holden,
I am *so* relieved to hear tales of your demise were false; on a less happy note I feel compelled to point out that a man's worth is proportion to his critics. I have many it is true, you?
Posted by: Geeklawyer at July 9, 2008 02:49 AM
We call critics "enemies" in the States. And Hull has more critics/enemies. Way more. I am younger but working on it. I am willing to learn.
Posted by: Holden Oliver at July 9, 2008 04:43 PM
Post a comment
Thanks for signing in, . Now you can comment. (sign out)
(If you haven't left a comment here before, you may need to be approved by the site owner before your comment will appear. Until then, it won't appear on the entry. Thanks for waiting.)