July 10, 2008
Charon QC interviews What About Clients?
On Tuesday, Charon QC, London's velvet-voiced legal toastmaster, interviewed an early-rising Dan Hull in California for Charon's podcast series. Dan drank coffee. Charon drank something, perhaps Rioja. Their first encounter, one of Charon's first shows, was live at Dan's hotel in the Mayfair section of London in 2007. Hear Tuesday's program here. Charon's posted summary:
"We talk about the meaning of client service--the difference in attitude between Babyboomers and Generation X/Generation Y to law--Legalese or 'Lawyer-speak'--review GeekLawyer's Blawg Review 166--and if Dan is coming to [the second annual] UK LawBlog 2008 in September 2008."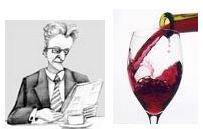 Posted by Holden Oliver at July 10, 2008 11:59 PM
Comments
It was good to talk Dan - and a pleasure to hear your latest views and thoughts. WAC? continues to promote blogs from all jurisdictions - and that is good! In fact... most UK Blawgs featured on WAC? would not have come to the attention of the US blogworld but for your listings - and I am pleased to say that - without issuing an invoice or whatever practitioners in the US, the UK or elsewhere call a demand for money for services rendered.
While the written word in a blog post is (often) more precise - the podcasts I do, are quite different from the written word; always unscripted (save for ideas about topics to discuss - and I have never had to edit) and provide a snapshot of thinking, a moment in the the thinking of the podcastee's life, ideas and beliefs - not always capable of being replicated in the formality of a blog post - and, I hope, give an insight into the character and personality of the man or woman being 'interviewed'.

I always say that I have the easy bit - asking the questions - and that is true. The real pleasure of doing podcasts lies in the answers and an insight into thinking.. whether serious or relaxed.
I am grateful to all who agree to do podcasts for giving of their time and experience - because, for those who choose to listen... it is a chance to hear lawyers (or future lawyers) giving a BIT of their expertise, their knowledge, their vision of law or life in sound...
Posted by: Charon QC at July 9, 2008 08:12 PM
Post a comment