« Jim Hassett: Protecting relationships. | Main | Writing well »
July 11, 2008
London's Charon QC interviews What About Clients?
On Tuesday, Charon QC, London's velvet-voiced legal toastmaster, interviewed an early-rising Dan Hull in California for Charon's podcast series. Dan drank coffee, allegedly. Charon drank something, perhaps Rioja. Their first encounter, one of Charon's first shows, was live at Dan's hotel in the Mayfair section of London in 2007. Hear Tuesday's program here. Charon's posted summary:
"We talk about the meaning of client service--the difference in attitude between Babyboomers and Generation X/Generation Y to law--Legalese or 'Lawyer-speak'--review GeekLawyer's Blawg Review 166--and if Dan is coming to [the second annual] UK LawBlog 2008 in September 2008."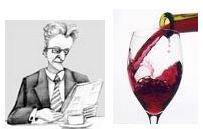 Posted by Holden Oliver (Kitzbühel Desk) at July 11, 2008 11:59 PM
Comments
Post a comment
Thanks for signing in, . Now you can comment. (sign out)
(If you haven't left a comment here before, you may need to be approved by the site owner before your comment will appear. Until then, it won't appear on the entry. Thanks for waiting.)