« Writing well | Main | How the Marquis de Sade was finally forced into politics. »
July 13, 2008
Minor Wisdom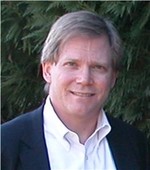 Ray Ward, of Minor Wisdom and the (new) legal writer
What About Paris? is the weekend edition of WAC? It lets us get away from subjects which occupy us during the week--like Law and Business. If you're going to have a "blog", there's no reason not to have fun with it. Besides, back in the day, many generations ago, lawyers were not just semi-literate technicians and mechanics. We were a little more. Educated, informed and curious, many lawyers could tell you the difference between Coltrane, Colbert and Voltaire. So we appreciate Ray Ward, a client-centric practitioner, lawyer's lawyer, writer, thinker, blues/jazz enthusiast and Renaissance man who lives in mystic New Orleans. Ray writes Minor Wisdom, our favorite blog. That's right, our favorite. We visit him frequently for inspiration.
And, oh yes, we thank Ray for this link--even if it is about the U.S. Supreme Court:
Posted by Holden Oliver (Kitzbühel Desk) at July 13, 2008 12:00 AM
Comments
Guys, thanks so much for the continual appreciation. Truthfully, all I'm doing on my blogs is stuff that pleases me. But it's great if the stuff happens to please other people. And when it pleases high-quality people (like the authors of "What About Clients/Paris?"), the pleasure is more than doubled. So thank you, thank you, and (oh, yes) thank you.
Posted by: Ray Ward at July 12, 2008 04:39 PM
To us, Minor Wisdom is what a blog should look like and feel like.
Posted by: Holden Oliver at July 13, 2008 08:22 PM
Post a comment
Thanks for signing in, . Now you can comment. (sign out)
(If you haven't left a comment here before, you may need to be approved by the site owner before your comment will appear. Until then, it won't appear on the entry. Thanks for waiting.)