« In case you missed it: 75 new non-U.S. blogs. | Main | Brands, Buzz and Whispers: Blawg Review #169 »
July 22, 2008
Ruthie's Law does itself in.
Because "she is increasingly in demand for writing that she actually gets paid for", the much-stalked and popular Brit law bird Ruthie of Ruthie's Law is terminating her blog but promises to come back in the form of a website.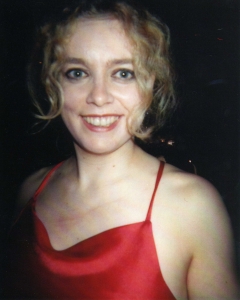 Posted by Holden Oliver (Kitzbühel Desk) at July 22, 2008 12:00 AM
Comments
What did Hull do to her. She was just an innocent child.
Posted by: shg at July 21, 2008 08:22 AM
Aha: following discussions with my firm, a blog will be resurrected attached to my firms newly redesigned website. Details to follow. Ok it may not be a salacious as Ruthieslaw, but hopefully a better quality product, like its author.
Posted by: Ruthie at July 22, 2008 02:37 AM
Don't be too long Ruthie, you're as popular as ever now and should capitalise on it..
Posted by: Best Blogs Asia at July 22, 2008 09:34 AM
Post a comment
Thanks for signing in, . Now you can comment. (sign out)
(If you haven't left a comment here before, you may need to be approved by the site owner before your comment will appear. Until then, it won't appear on the entry. Thanks for waiting.)