« Sailing in Qingdao | Main | China post-games economic hangover? »
August 19, 2008
Our Obama VP pick: Joe Biden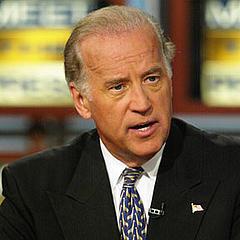 We don't love Obama--but we have some advice for him: Joe Biden.
At 65, Biden seems younger than his years--and at times more youthful than the candidate. Biden has been in the U.S. Senate more than half of his life (since he was 30), and knows his way around D.C. But he's still a stone natural campaigner and a skillful "people" guy--and good with the blue collar folks all over the U.S. Obama has trouble with now and will, in our view, continue to alienate. He's Roman Catholic, Irish, and, well, way more fun than Obama. Biden's a pol and lawyer--but never a Weenie. He's a survivor of great personal tragedy at a relatively early age and stage in his career, which we admire. In the past few years Biden has picked up big foreign policy credentials, which elude Obama. Cons: he's got some personal baggage, and sometimes he just talks too much.
Biden's only serious competition for the VP job is either unknown or lackluster. Note: We do like Hoosier Senator Evan Bayh, too--but we liked Evan's charismatic and inspirational dad, Birch, a lot better. We would love to see Evan "get more like Birch" as he matures. Evan Bayh is still young. Biden has Birch Bayh's gift for connecting with people now. Like 80-year-old Birch, Joe Biden can still whip up a crowd over 40 that didn't attend Harvard, Williams or Duke, or doesn't know which fork to use at the Cosmos Club.

Posted by JD Hull at August 19, 2008 11:59 PM
Comments
But the hair? Don't ignore the hair issue.
Posted by: shg at August 19, 2008 04:15 AM
The Obama Biden ticket may be the best choice America has in it's cards. http://www.obamabiden08.org has been exploring this teaming since January.
Posted by: Eric Jackson at August 19, 2008 09:37 AM
Post a comment
Thanks for signing in, . Now you can comment. (sign out)
(If you haven't left a comment here before, you may need to be approved by the site owner before your comment will appear. Until then, it won't appear on the entry. Thanks for waiting.)