« Two Ways of the Trial Notebook | Main | Redux: Budgeting litigation with the client. »
September 10, 2008
Blawg Review sobers up, gets literate.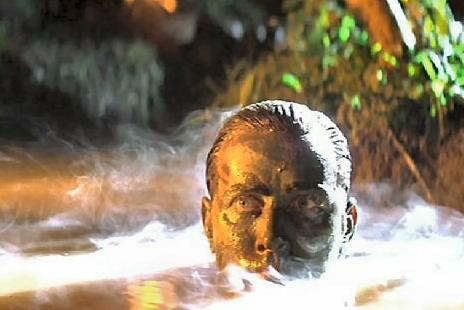 Ed. of Blawg Review, last known photo, Cambodia, circa 1968.
We've been traveling and saving clients, Kent maids in distress, and The World. We are behind on our Blawg Reviews--but we always catch up with the best thing that's happened to law blogs and the mainly idle people who love to read them. Each week at Blawg Review, a new host, eager to please and guided by the above Ed., works all weekend like a rat in heat to write a compelling thematic review of the past week's best articles. BR appears on Monday morning.
This week, Blawg Review, hosted by Hanna Hasl-Kelchner of legalliteracy.com, honors International Literacy Day, which was Monday, the 8th, and a beacon to 98.5% of the insurance defense bar, various "McLaw" tribes, and other law cattle in the USA. See Hanna's #176. Last week, Jamie Spencer of Austin DWI Lawyer hosted #175 with posts including the WB-Bollywood fight over Harry Potter, and Jordan Furlong's fine piece on law as automated and dumbed down in "The Rise of Good Enough". More McLaw. Cerebral types can read about the IRS' refusal to recognize Antarctica as a foreign country, so that U.S. salaries earned there are domestic, and therefore taxable. That's mighty cold, Kevin Underhill. Dang.
Posted by Holden Oliver (Kitzbühel Desk) at September 10, 2008 11:59 PM
Comments
Post a comment
Thanks for signing in, . Now you can comment. (sign out)
(If you haven't left a comment here before, you may need to be approved by the site owner before your comment will appear. Until then, it won't appear on the entry. Thanks for waiting.)