« Ease-of-Use Awards for Services? | Main | All IP, All Week: Blawg Review #179 »
September 28, 2008
Is Obama too wimpy to be President of the United States?
For over two decades, I've worked for and raised money for both national Republican and Democratic officeholders and candidates. And I've always voted "D" for president. But after watching the first 2008 debate Friday night, I am not so sure. Right now, I'd feel far more comfortable in the years 2009-2013 with Michelle Obama, Jimmy Carter, Mr. Rogers or maybe the late Tom Mix as my Decider in war, foreign affairs, the economy or even human rights than I would with Obama. Is Obama just another All-Resume, No-Action post-boomer talker? No, I don't love John McCain. But can Obama even utter the word "horseshit" under his breath without choking to death? See Salon. Can he get angry without seeming embarrassed about it? BO is a bright guy--and so what? Can he think and decide? And get things done?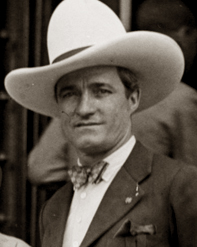 All hat, no cattle? Can Obama Please Mix It Up More?

Posted by JD Hull at September 28, 2008 11:59 PM
Comments
Post a comment
Thanks for signing in, . Now you can comment. (sign out)
(If you haven't left a comment here before, you may need to be approved by the site owner before your comment will appear. Until then, it won't appear on the entry. Thanks for waiting.)